The following article was written by Tom Mcloughlin. Read more about Tom in the author's bio at the bottom of this post.
With the south Asian nation of India being the planet's seventh-largest country by area and second-biggest by population there are bound to be hundreds of interesting sites to visit. These are five of the most incredible locations this wonderfully exotic land has to offer.
See Also: The Ultimate Guide To Backpacking India
Kerela

The Malabar Coast is home to the tropical state of Kerela which offers close to 600 kilometres of magnificent shoreline on the Arabian Sea. The deep southern area is rich in sandy, palm-treed beaches, waterfalls, lakes, and wildlife sanctuaries and features a fine network of cruising canals.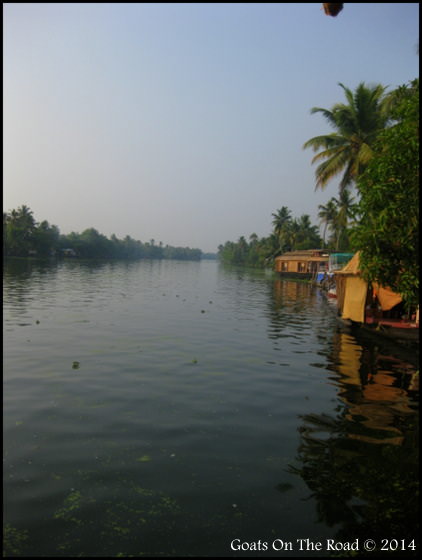 High-end seaside resorts are plentiful with many of them specializing in Ayurvedic treatments. When traveling inland you'll come across the rugged Western Ghats mountain range which looks over the wide array of native wildlife along with numerous spice, coffee and tea plantations.
Kerela's equatorial tropical climate makes it an ideal location for sun worshippers and the region boasts a wealth of performance-arts and cultural festivals. Some of the most popular tourist spots include the scenic hill stations, beaches, backwaters, mountain ranges and national parks.
Goa

The popular western state of Goa also kisses the coast of the sparkling Arabian Sea. This former Portuguese colony is dotted with tropical spice plantations, wondrous architecture, 16th-century churches and temples, beautiful white beaches, wellness retreats, and charming fishing villages.
It's may be India's smallest state when it comes to size, but Goa is blessed with an abundance of natural beauty. Check out Greavesindia.com for things to see and do when on holiday in India. Visitors can choose from a range of activities such as wildlife watching, shopping, snorkeling, sightseeing, and tasting the local delicacies.
Agra
The northern city of Agra lies in the Uttar Pradesh state and is famous for being the home of the iconic Taj Mahal along with about two million residents.
Agra sits about 200 kilometres from Delhi and boasts a trio of fabulous World Heritage Sites, which are the Fatehpur Sikri, the Agra Fort and of course the Taj Mahal, which is one of the seven wonders of the world.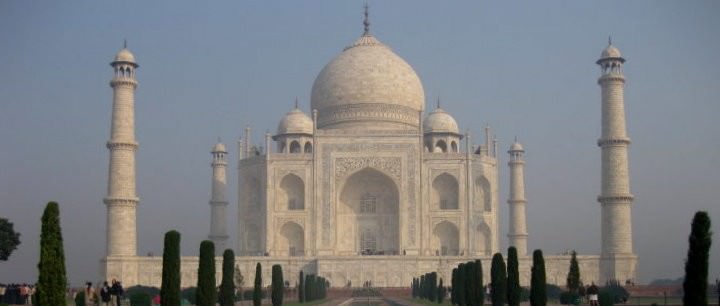 The city also features numerous tombs, mosques, palaces, temples, colourful gardens and fine examples of architecture from its days served as the capital city of the Mughal Empire from 1526 to 1628. If you book with an Indian luxury holiday specialist like Ampersand Travel, you can ensure that you don't miss any of these fantastic sights.
There are plenty of sightseeing tours and other activities to immerse yourself in within the immediate Agra area. 
Kashmir

The southern and central portions of Kashmir are well-known Indian territories which are among the most scenic in all of Asia. The region is overflowing with snow-capped mountain peaks, Alpine villages, lush valleys, flower gardens, and cascading waterfalls.
Visitors to this extremely picturesque location can take a boat trip across the crystal-clear waters of Dal Lake and soak in the natural beauty on offer. There are numerous fascinating attractions to visit including Pari Mahal, Nagin Lake, Srinagar, Sonmarg, Gulmarg, Pehalgam and the Shankracharya Shrine.
Kanyakumari

If you'd like to escape the hustle and bustle of India's top cities, a trip to the serenity of Kanyakumari could be the perfect solution. This spectacular spot is also known by many as Cape Comorin and it's where the Bay of Bengal, Arabian Sea and Indian Ocean all meet together in one stunning location.
The eye-catching sunrises and sunsets are second to none here and offer great moments of solitude to visitors. The town lies in the Kanyakumari district, which is the southernmost of Tamil Nadu state. It is also home to the nearby Devi Kanya Kumari Temple along with many other culturally-significant sites, villages and landmarks.
Author's Bio
Tom Mcloughlin is the blogger behind Backpackerboy.com which chronicles his travels around the world, along with tips and advice on how to travel on a budget. You can follow him on Twitter for his latest updates and recommendations.
Disclaimer: Some links in this article are affiliate links, which means that if you purchase through them, we receive a small commission. This will never cost you extra and in many cases you receive a special discount. We appreciate your support!