India travel is like the pro league of travel. Most other countries in the world are just the farm team, slowly preparing you to make it to the big leagues. Get ready for India, it's like nowhere else on earth.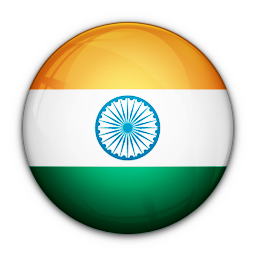 When you land in India, you'll most likely find yourself in one of its enormous cities where you'll immediately be struck by the culture shock of sensory overload, disorder, and chaos.
But India is much more than just a sprawling, crowded metropolis. It's a place of peaceful empty landscapes, rolling desert dunes, quiet backwaters, soul-revitalizing ashrams, and a fascinating and endearing spiritual connection.
As you leave the mayhem of Delhi, Calcutta, or Mumbai, you can find yourself watching burial rituals on the Ganges River, riding camels in the desert near the Pakistan border, or sipping chai (tea) in an ancient mountaintop castle.
People often have a love/hate relationship with India. Some people love it immediately, and yet it seems that at times, others hate it.
But the longer you spend in the country, any dislikes you have for this mysterious destination begin to fade, and you learn to appreciate all of its beautiful quirks, and come to realize that they aren't flaws at all, they're just differences.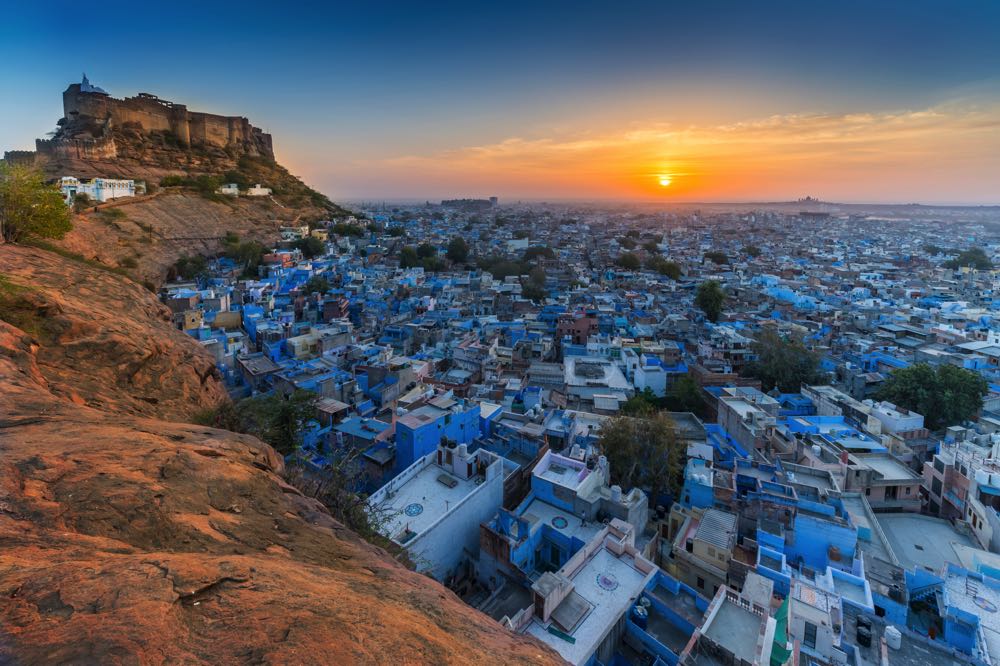 Indian people are friendly, the cuisine is rivaled by no other on Earth, the history is fascinating, and there are more places to visit and things to do in India than you could possibly experience in a single lifetime.
Having spent close to 6 months in India, and visiting many places during that time, the country is without a doubt one of our favorites on Earth. When we think of the places that had the largest impact on us, India is always near the top of the list.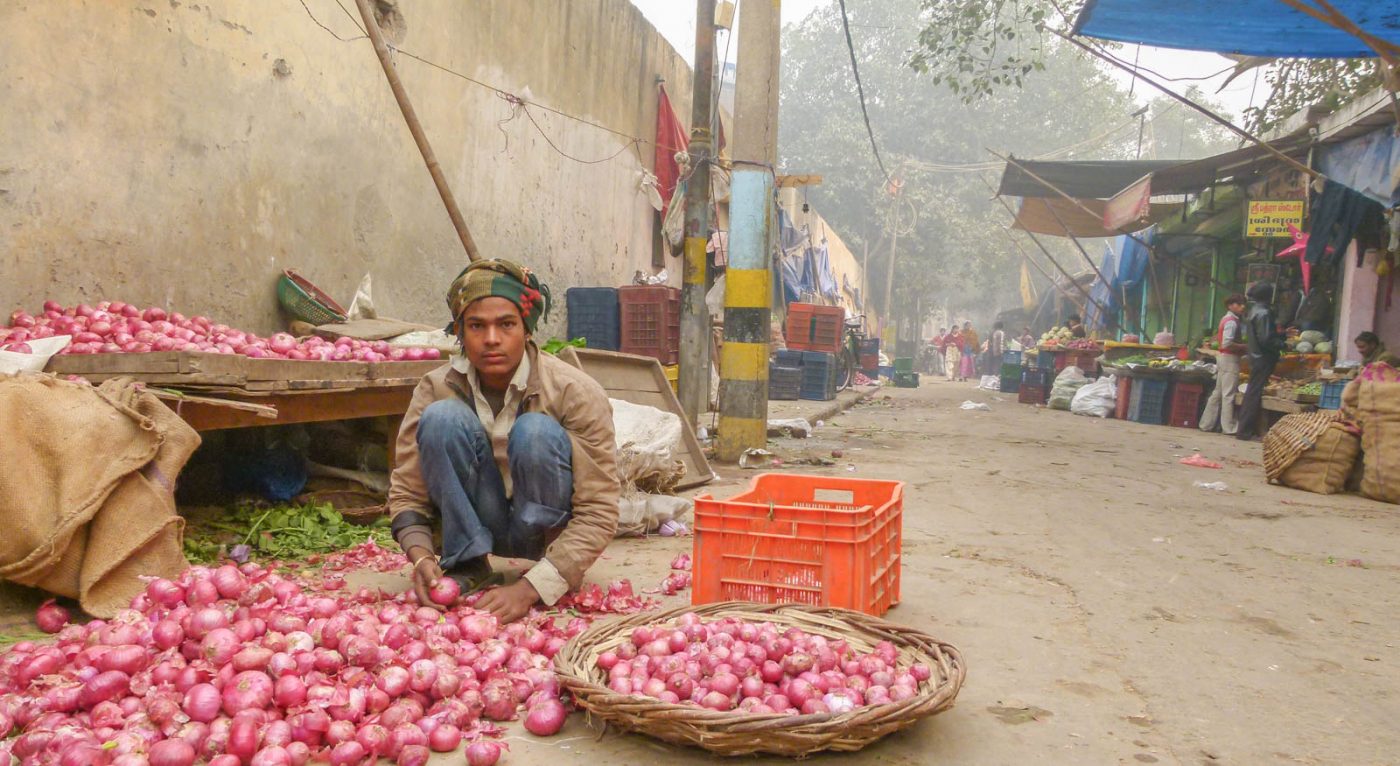 Be prepared for an adventure when coming here, and be willing to let go of what you believe to be "right" or "normal" and just accept India for what it is.
Allow the spiritual side of it to guide you through the country, to experience it through the eyes of those who live there, and allow it to teach you things about travel while learning more about yourself too.
This initial introduction to India travel may sound a little holistic for a travel blog, but India is a place that can't exactly be put into words. You really have to go there with an open mind and experience it for yourself.
In this India Travel Guide, we'll walk you through the things you need to know about planning a trip to India including when to visit, where to go, the best things to do, and a few helpful tips you should know before visiting.
Latest India Blog Posts
Below you'll find our latest blog posts about traveling to India. We spent nearly 4 months traveling around this fascinating country and in that time, we had some incredible experiences and came up with some useful travel tips so be sure to read the below posts and scroll down on this page to read more about India travel.
"You must visit Kerala when you travel to India!" This was what we constantly heard during our plans to visit the Subcontinent. ...
Plan Your Trip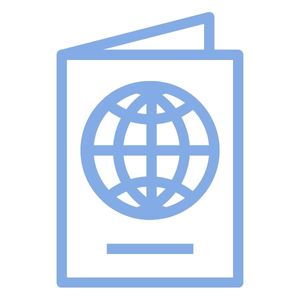 Visa Requirements
What you need to enter the country and travel for the duration of your intended trip.
Places To Visit in India
India is a land of great diversity, with everything from snow-capped mountains to tropical beaches to explore. There are endless options for places to visit in India. Here are just a few of the many places that should be on your list:
Agra: Home to the Taj Mahal, one of the Seven Wonders of the World, Agra is a must-see destination.
Jaipur: Known as the "Pink City", Jaipur is renowned for its beautiful architecture and festive atmosphere. We actually spent Christmas here in a gorgeous Maharaja-style hotel.
Kerala: With its palm-fringed beaches and picturesque backwaters, Kerala is the perfect place to relax and rejuvenate. Don't miss the houseboat experience!
Mumbai: A bustling metropolis, Mumbai offers a taste of the fast-paced city life of India.
Leh: Nestled in the Himalayas, Leh is a haven for adventure seekers, with excellent hiking and biking trails. These are just a few of the many places that India has to offer. So start planning your trip today and get ready to explore this incredible country!
Things To Do in India
India is a land of contrasts. It's a land where the ancient and the modern mix and mingle in equal measure. It's a place that's steeped in history and culture, yet is also home to cutting-edge 21st-century technology.
If you're planning a trip to India, you might be wondering what sorts of things you can do to make the most of your time there. Here are just a few ideas to get you started:
Visit the Taj Mahal: This world-famous mausoleum was built by Mughal Emperor Shah Jahan in memory of his late wife Mumtaz Mahal. It's widely considered to be one of the most beautiful buildings in the world, and it's certainly worth a visit when you're in India. We went independently, but you can definitely join a tour if you'd like. Get your skip-the-line tickets here.
Take a Ride on the Delhi Metro: The Delhi Metro is one of the largest and busiest rapid transit systems in the world, with over 190 miles of track and more than 250 stations. Not only is it an efficient way to get around Delhi, but it's also incredibly cheap – fare from one end of the line to the other will only set you back about 20 rupees (about $0.30 USD).
Go on a Safari in Ranthambore National Park: Ranthambore National Park is one of the best places in India to see tigers in their natural habitat. If you're lucky, you might even spot a tiger while you're on one of the park's many safaris. Just be sure to book your tour in advance, as they often sell out quickly.
Experience Life on a Houseboat in Kerala: Kerala is often called "God's Own Country," and it's not hard to see why – the state is home to some of India's most stunning scenery, including its famous backwaters.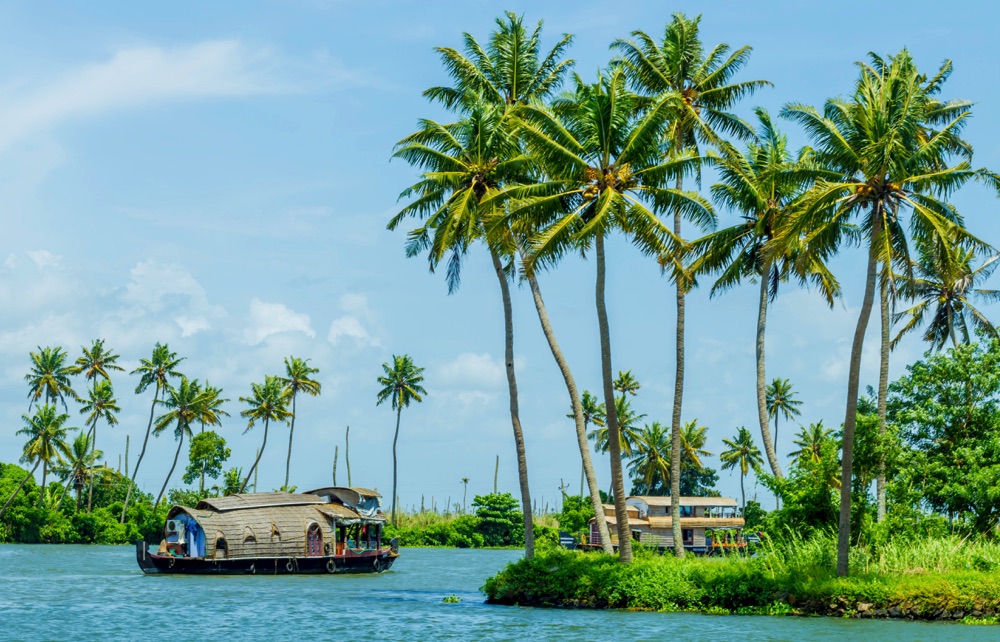 A great way to experience them is by staying overnight on a traditional Keralan houseboat (or "kettuvallam"). We spent 3 days and 2 nights aboard a houseboat that set off from Allepey. You'll glide past rice paddies and palm trees as you peacefully drift down the river – a truly unforgettable experience.
Explore Jaipur's Floating Palace: Lake Pichola isn't just any lake – it's home to one of India's most iconic landmarks, the Floating Palace hotel. Built in 1746, this luxurious hotel was once the summer residence of Maharaja Sawai Jai Singh II. Today, it's been transformed into a 5-star hotel, complete with all the amenities you could possibly wish for. If you're looking for a truly once-in-a-lifetime experience, Jaipur is the place to be.
Discover Chandigarh's Rock Garden: Unlike any garden you've ever seen before and created entirely from industrial and urban waste, Chandigarh's Rock Garden is a strange but beautiful oasis in an otherwise concrete jungle. With its countless sculptures and unique design, it's no wonder that this garden has become one of Chandigarh's most popular tourist attractions.
See the Sunrise at Kanyakumari: Located at India's southernmost tip, is one of the best places in the country to watch the sun rise or set. Every day, hundreds of people gather at Kanyakumari Beach to watch as the sun sinks slowly into the Indian Ocean. If you're looking for a breathtaking natural spectacle, this is definitely the place for you.
India is an incredible country with so much to see and do. Whether you're interested in historical sites, natural wonders, or modern marvels, there's sure to be something to fulfill your travel needs.
Cost of Travel in India
When planning a trip to India, it's important to be aware of the cost of traveling in the country. There are different options available, depending on your budget. India is one of the most affordable travel destinations.
Budget ($20-$25/day)
For budget travelers, traveling in India can be incredibly affordable. There are many ways to keep your costs down, such as CouchSurfing and eating street food.
With a daily budget of around $20-25, you can get by on low funds. I'll never forget the cheapest meal of my life that I had on the streets of Kalcutta: $0.25 for a plate of 2 different curries and chapati.
Some example expenses include:
Train Fare: $2-5
Accommodation: $5-10/night (shared room)
Food: $3-5 per day
Local transport: $1-2 per day
Midrange ($50-$60/day)
For midrange travelers, the cost of traveling in India increases slightly, with a daily budget of around $50-60. This will allow you to enjoy slightly more comfort and convenience, with some example expenses including:
Hotel accommodation: $15-30 per night
Private transport: $10-15 per day
Restaurant meals: $8-10 per meal
Top-End ($200+/day)
For top-end travelers, the cost of traveling in India is significantly higher, with a daily budget of around $200 or more. This will allow you to enjoy luxury accommodations, private drivers, and first-class meals.
The value for money at the top end is pretty incredible. Some example expenses include:
5-star Hotel accommodation: From $100 per night
Car rental with driver: from $50 per day
Fine dining restaurants: from $25 per person
Where To Stay in India
India is a vast country with many different types of accommodation possibilities. Here are some of the most common types of accommodation and places to stay in India, depending on your budget and travel style.
Luxury Hotels
If you're looking for a luxurious experience, consider staying in one of Delhi's many five-star hotels. The Oberoi, Taj Mahal Palace, and Leela Palace are all popular choices that offer world-class service and amenities.
Unique Hotels
If you're interested in exploring traditional Indian culture, consider staying in a heritage hotel or palace hotel. These properties offer unique accommodations in restored historical buildings. Some popular heritage hotels in India include the Udaivilas Palace Hotel and the Rambagh Palace Hotel.
Airbnbs
If you're looking for an unconventional stay in India, consider renting an Airbnb. There are many unique Airbnb properties in India, from treehouses or boats to traditional Indian homes.
Hostels
If you're on a tighter budget, hostels are a great option. India has a wide variety of hostels, from budget-friendly options to more upscale choices. Some popular hostel chains in India include Zostel, MiStay, and Treebo.
You'll also find lots of guesthouses around India, which are similar to hostels, but offer private rooms.
Dorms
Finally, if you're on a tight budget and don't mind sharing accommodations, dorms are a great option. There are many inexpensive dorms throughout India, and they're a great way to meet other travelers.
Indian Food & Drink
Ah Indian food… while this is one of the few international cuisines that can actually be done right in western countries, Indian food in India is just better. It's fresher, spicier (if you order it that way), more flavorful, and more exciting.
During our 3 trips to India, we always ate predominantly vegetarian food as there are just so many incredible options. I recommend dining where the locals do, as you'll have the most authentic experience that way.
Don't be afraid to order Indian food from the small hole-in-the-wall places either. Despite what they may look like from the outside, these places typically churn out the most food on a daily basis, have the freshest ingredients, and most authentic dishes.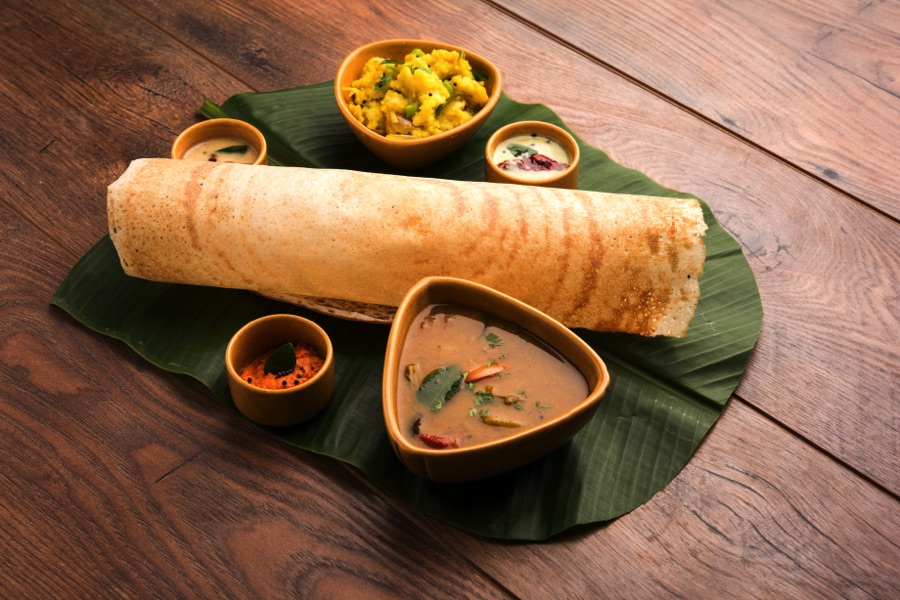 Simply walk around towns, cities, and villages and look for places where there are a lot of Indian people eating. This is generally a good indication that the food will be safe and delicious.
The food in India is different depending on the region you're in, but having said that, you'll always find curry (just the ingredients and spices will change), lots of rice in southern India, and in the north you'll find more dairy (clarified butter, milk, cheese and yogurt).
Whether you enjoy a good lamb vindaloo or you stick to chana masala, the food is sure to amaze you in India. The best part? You can get all-you-can-eat thalis (set menus) for under $2.
India Travel Tips & Information
India travel isn't always straightforward, so we've included some more tips here to help you make the most of your trip, and to avoid as much of the inevitable frustration as possible.
Despite the differences from other destinations, India can definitely be an easy place to travel. One recommendation for first-timers to India is to not go with too low of a travel budget.
Sometimes the trains and hotel rooms can be unbearably hot, so it's worth the upgrade to AC. Sometimes the cheaper tours are cheaper for a reason, and often by spending a few more dollars on a camel trip, you'll actually get a camel that's treated and fed well.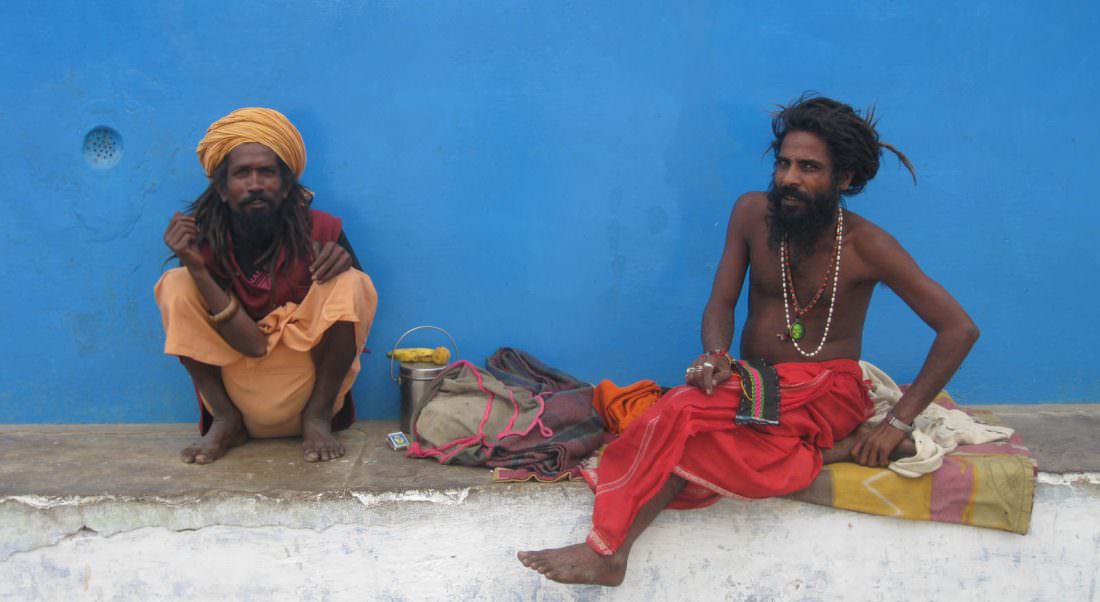 By upping your budget a little bit, you can eliminate many of the most difficult parts of traveling in the country.
For us, we noticed when we upgraded to AC2 trains, fewer people stared at Dariece and the train was 10 times cleaner. It's just worth it sometimes in India to splurge a little bit – believe us.
We've traveled India on the tightest budget imaginable, and we've traveled it on a more comfortable one, and we recommend the latter every time (less than $50/day for 2 people). Still quite affordable if you ask me.
Below, you'll find some posts that will help you plan an epic trip to India. There's a lot to know about this country, so take your time in the planning process and get ready for an amazing time.
Our India Travel Blogs
We traveled around India for about 6 months in total on 3 different occasions, and we still felt like we needed more time to explore!
This country has so much to offer that you could definitely return time and time again. You could easily travel India for a lifetime and still not see it all. The country is a world and a universe in itself.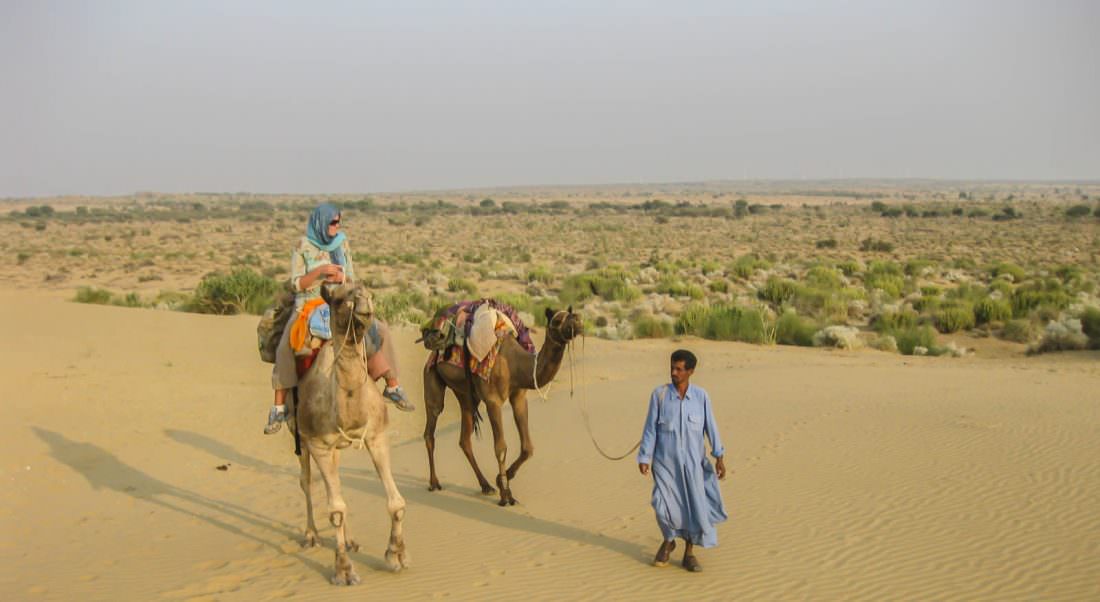 Below, you'll find all of our India travel blog posts. These are our personal experiences in the country. Hopefully, by reading them, you'll get a better idea of what India travel might be like for you, and it will help you to better plan your trip.
When To Travel To India
The Best Time To Visit: November – February
The best time to visit India is generally during the cooler months from November to around Mid-February. During the summer months (from June to August), the temperatures can be unpleasantly hot; making it impossible to do anything mid-day.
The weather in India varies a lot, so if you're planning a trip here, it's wise to keep the climate in mind.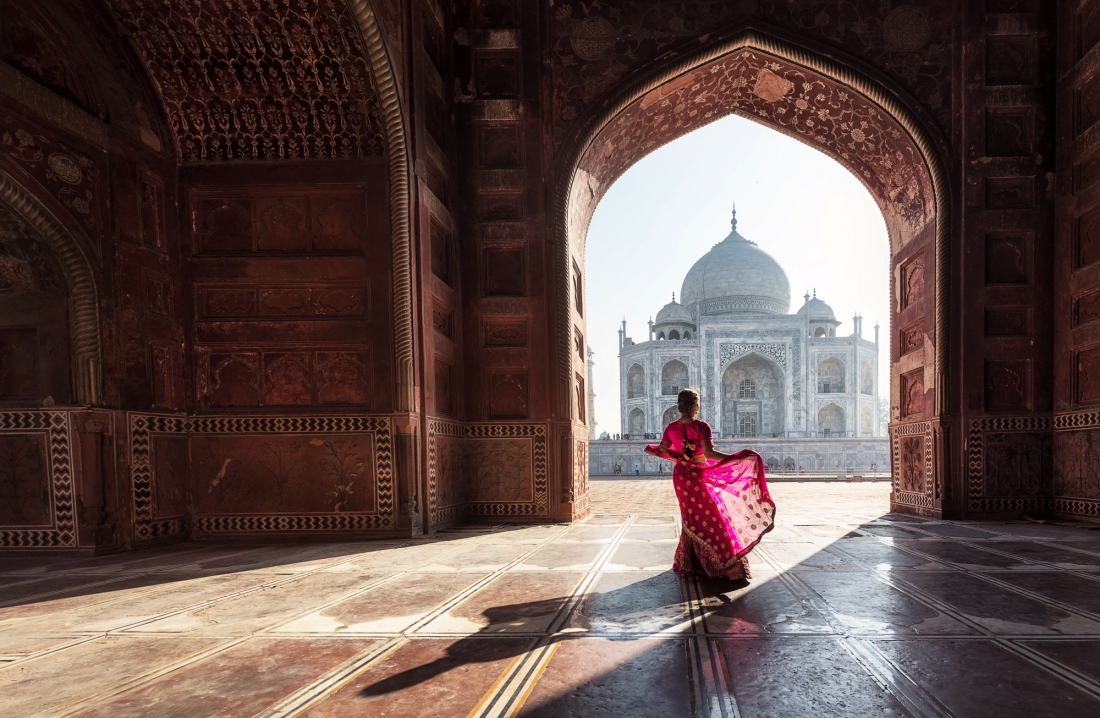 We visited southern India in April-June first and the heat was so unbearable that we had to soak saris with water from the bathrooms on the train and lay them on our heads to prevent us from passing out (another reason why upgrading to AC trains is worth it).
The rainy season (monsoon) in India runs from June to September. In most areas of the country, the months with the most rain are June and July. Avoid south and central India during this time as torrential rainfall and flooding are almost guaranteed…as are high temperatures and humidity.
Many of the Northern cities like Leh and Ladakh can only be visited around June – August when the roads are clear and there isn't any snow.
Getting Around India
There are many different ways to get around India, depending on your budget and travel style. Here are some of the most popular transportation options in India:
Planes
If you're looking for a quick and convenient way to get around India, planes are a great option. There are many domestic airlines that offer flights within India, and the airports are well-connected. Some popular airlines include Air India, Indigo, Jet Airways, and SpiceJet.
Trains
India has an extensive train network that covers the entire country. The trains are comfortable and affordable, and they offer a great way to see the country's beautiful landscapes.
Some of the most popular train routes in India include the Delhi-Agra route, the Mumbai-Goa route, and the Chennai-Kerala route. This is the way most of India's residents move around the country.
Buses
Buses are a cheap and convenient way to get around India. There are many different bus operators in India, and the buses cover every corner of the country. Some of the most popular bus routes include the Delhi-Jaipur route, the Mumbai-Pune route, and the Bangalore-Mysore route.
Our bus rides in India were always a bit crazy, and we much preferred the train when possible.
Public Transport
In many Indian cities, you'll find a good public transport system that includes buses, trains, metros, and trams. This is a great way to save money on transportation costs and to see local life up close.
Rental Cars
If you're looking for more flexibility and convenience while traveling in India, renting a car is a good option. There are many reputable car rental companies in India, and cars can be rented for as little as $10 per day.
We didn't rent a car during our trips to India as the public transport is so good, and the roads in the cities seemed quite difficult to navigate.
Private Drivers
For those who want to travel in style, hiring a private driver is a great option. Private drivers can be hired for both short and long trips, and they offer a personalized service with door-to-door transport. Prices vary depending on your destination but you can expect to pay around $25 per day for a private driver service.
India Entry Requirements
If you're looking to travel to India, there are a few things you need to know before you go. In this section, we'll take a look at the travel entry requirements for tourists in India, including tourist visas, duration of stay, and cost of visas for different nationalities.
We'll also discuss how to apply for a visa and what to expect once you arrive in India.
Tourist Visas
To travel to India as a tourist, you'll need a tourist visa. Tourist visas are available for citizens of most countries, and they can be obtained from the Indian embassy or consulate in your country, online, or on arrival in some cases.
Depending on your nationality, the tourist visa allows you to stay in India for 30 days, 60 days, 90 days, or 180 days. Some visas offer multiple entry options as well.
When applying for a tourist visa, you will need to provide the following documents:
· A passport that is valid for at least 6 months
· A completed visa application form
· A recent passport-sized photograph
· Proof of travel arrangements (e.g. flight tickets or hotel reservations)
· Proof of financial status (e.g. bank statements or letters from your employer)
It's important to note that tourist visas are not extendable, so make sure you plan your trip carefully and allow enough time for your stay in India.
Duration of Stay
As mentioned above, tourist visas are valid for a variety of time periods depending on which visa you apply for, and what your nationality is.
Cost of Visas for Different Nationalities
As mentioned earlier, the cost of a tourist visa varies depending on your nationality, and the duration of the visa. Click here to apply and see how much you will need to pay.
How to Apply
If you are a national of one of 164 countries (including the USA, UK, Australia, New Zealand and most EU countries), you can apply for your Indian visa online.
Travelers from Japan, South Korea and the UAE can receive a visa on arrival in India.
Canadians aren't eligible for an evisa for India at this time and are not able to apply for the 10-year visa. Learn more here.
More Posts About India
Travel Resources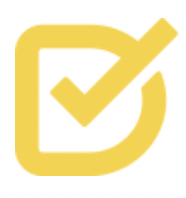 DiscoverCars
Discover Cars searches across all the main car rental sites and finds the best deal. Opt for full insurance coverage for more peace of mind and enjoy the freedom of a car.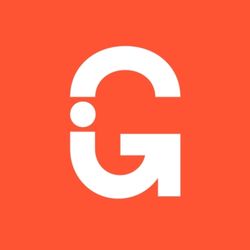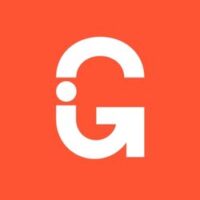 Get-Your-Guide
Our go-to website for booking tours around the world. Get-Your-Guide has a massive library of cool local experiences in almost every country.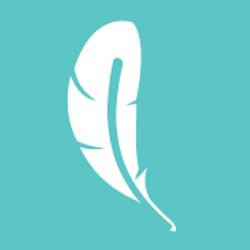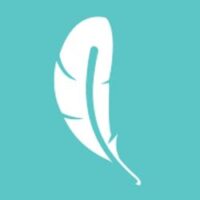 SafetyWing
The best travel insurance for full-time nomads by far. Get awesome rates, and excellent coverage, and sleep easy knowing you're insured against COVID.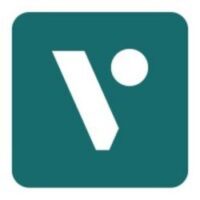 Viator
Another excellent tour booking engine that's better for available tours in the US. Viator also has great local experiences around the world.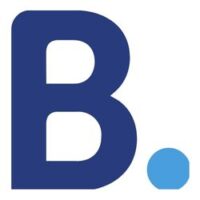 Booking.com
Our top choice for booking hotels and hostels, Booking.com is the easiest-to-use accommodation booking engine and often has the best prices on hotels.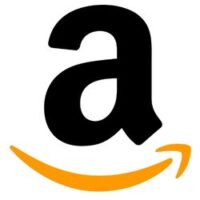 Amazon Gear
Anything from backpacks and luggage, to AirTags and guidebooks, you'll find everything you need for travel on the Amazon store.