With Inle Lake being such a huge draw in Myanmar for backpackers, there are numerous guesthouses, hotels and hostels to choose from.  There are places to suit every budget.  In our opinion, this is the best place to stay if you are a budget backpacker:
May Guesthouse
85 Myawady Rd.
(opposite the Hlaing Gu Kyaung Monastery)
Phone: 29417
Room Info/Costs:
This is a great guesthouse.  It's located down a quiet street and has a beautiful garden sitting area with tables & chairs.  The family that owns and runs this guesthouse is very accommodating, helpful and knowledgable.
A double room with private bathroom (hot water), veranda and breakfast (eggs, toast, coffee/tea and fruit) costs 15,000KYT.  The rooms are very clean, with nice furniture and screens on the windows.  This place is great value for money.
They also have a separate house with cheaper rooms.  They are much smaller, no screens on any of the windows, not very nice and have a shared bathroom.  The cost of those rooms are 12,000KYT.  In our opinion, it's definitely worth the few extra bucks for the more expensive room.
Pros: excellent staff, nice sitting area in the garden, good breakfast, spotless rooms, excellent value for money.
Cons: rooms are a bit more pricey than other parts of Myanmar.  Other than that, no cons!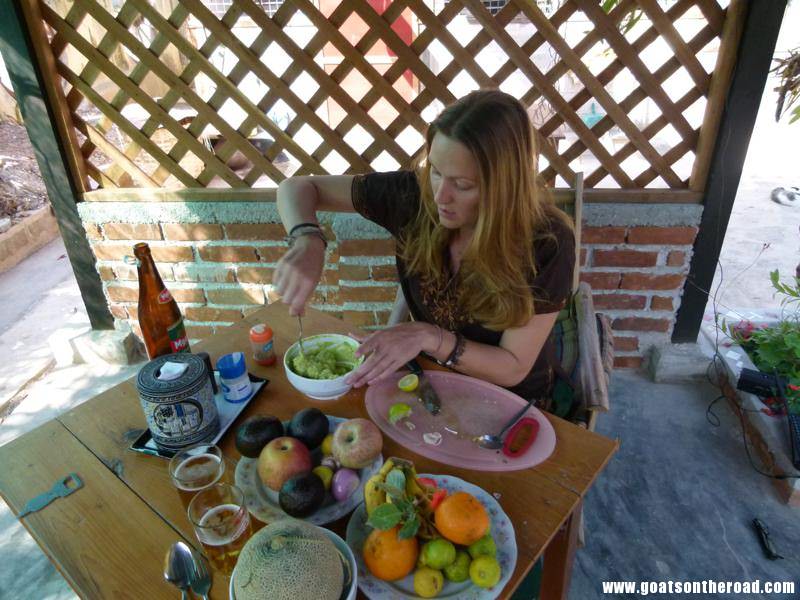 HOW TO GET A MYANMAR VISA IN BANGKOK
WHERE TO GET USD FOR MYANMAR, IN BANGKOK