Welcome to Iran travel. This is a place with people so friendly they'll invite you to stay in your home for days on end and treat you like family everywhere you go. Before we visited Iran, we really didn't believe all the hype.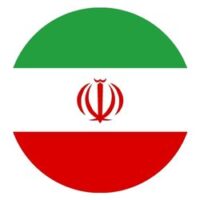 How could it be possible that a nation has such honest and generous people? Iran is that place. The Iranian people are aware of the misconceptions of their country that are spread by Western media and when meeting foreigners, instead of blaming them for the decimation of their reputation, they make it their life's work to prove to them that Iran isn't a place to be feared.
It's not just the people that make Iran travel so incredible. Get lost in labyrinth cities, stroll over sand dunes in pristine desserts, wanter through thousand-year-old mosques, and hear the call to prayer ring through the streets. This is a place where you are always reminded that you're traveling in a faraway land. For travelers, Iran offers everything you could ask for.
Latest Iran Blog Posts
After over a month of traveling around Iran, we ended up with plenty of amazing stories as well as some useful info to help other travelers. Find our most recent Iran blog posts below and scroll down on the page to read more about traveling around this fascinating country.
Due to Iran's somewhat complicated political situation in the past, entering this truly unique country as a tourist hasn't always ...
Plan Your Trip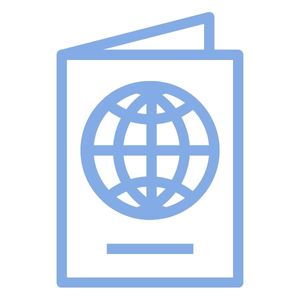 Visa Requirements
What you need to enter the country and travel for the duration of your intended trip.
Places To Visit in Iran
Iran is a country of great beauty and fascinating history, making it an excellent destination for travelers. From the capital city of Tehran to the ancient cities of Shiraz and Esfahan, there are countless places to explore in this amazing land. Here are five of the best cities to visit while in Iran:
Tehran: Tehran, the sprawling capital city of Iran, is a bustling metropolis full of culture and entertainment. The city is home to many landmarks and attractions, including the Grand Bazaar, Golestan Palace, Sa'dabad Complex, Azadi Tower, and Tabiat Bridge.
Tehran actually surprised us. We didn't think it would be one of our highlights from the trip, but we loved the modern vibe, the mountain views and the friendly people in the city.
Travelers who want to experience modern Iranian life would do well to spend several days exploring this vibrant city.
Shiraz: Shiraz is often considered one of Iran's most beautiful cities. Located in southern Iran near the Zagros Mountains, it was once the capital of Persia during the 18th-century Safavid dynasty. This was easily one of our favorite cities in the country.
Visitors can explore its historic sights such as Nasir-ol-Molk Mosque and Eram Garden or take a day trip out to Perspolis nearby.
Esfahan: Esfahan is known as "half of the world" due to its incredible beauty and historical significance. Its magnificent architecture includes Imam Square (Naqsh-e Jahan) which features iconic buildings such as Sheikh Lotfollah Mosque and Ali Qapu Palace.
Many ancient bridges span over Zayandeh River which runs through Esfahan; these include Si o Se Pol and Khaju Bridge.
We met a couple in Esfahan who invited us into their homes for nearly an entire week. The experience left us with the impression that Esfahanies are the friendliest of all Iranian people, and that's saying a lot!
Yazd: Yazd is a desert oasis located in central Iran with many attractions tucked away among its streets.
The old mud-brick homes are especially unique with their wind towers – traditional structures used for cooling air inside during hot summer months.
This is probably the most beautiful city in Iran. We loved getting lost in the narrow streets and learning about the history here.
Other highlights include Zoroastrian Fire Temples, Dowlat Abad Garden (named for its 33-meter-high wind tower), Alexander's Prison ruins from 1800s British Colonialism, Amir Chakhmaq Complex mosque featuring three stories high façade made entirely from bricks and tiles with intricate patterns in symmetry that took hundreds of years to complete.
Mashhad: Finally, there's Mashhad — the site of one of Islam's holiest shrines – Imam Reza Shrine that attracts millions each year from around the world for pilgrimage purposes but also tourist visits as part of their explorations throughout Iran.
It has an atmosphere infused with devotion tinged with reverence as everywhere you look people are kneeling in prayerful devotion.
There's also plenty more to see here like the Tomb Of Nader Shah Afshar, Turquoise-tiled Ghadamgah Mosque, Shandy Shopping Arcades, Bouali Sina Hospital Museum, Ferdowsi Mausoleum & Museum, Kooh Sangi Park, etc., all amidst lush green parks & gardens interspersed throughout Mashhad Cityscape making it a highly recommended stop on any exploration tour through Iran!
Things To Do in Iran
The best things to do in Iran are exploring its many cultural and historical sights, experiencing authentic Iranian cuisine, visiting the ancient ruins, taking a shopping trip to the traditional bazaars, and getting back to the basics in the desert oases.
Exploring Iran's Cultural and Historical Sights: With its long history reaching back over 2,500 years, Iran has many sites that offer insight into its past.
One of the most popular places to visit is Persepolis, an ancient palace complex near Shiraz which was once one of the most important cities in all of Persia.
Touring this magnificent site allows visitors to see some of the grandeur that existed during the reign of Darius I.
The ancient ruins at Pasargadae are another great spot for those interested in learning more about Iran's history.
This site is home to a number of structures including a massive tomb believed to be that of Cyrus the Great.
Additionally, visitors can explore mosques such as Masjed-e Jameh in Esfahan or take a tour through Tehran's Golestan Palace to get a better sense of Iranian culture from centuries ago.
Experiencing Authentic Iranian Cuisine: Food is an important part of Iranian culture and there are plenty of opportunities for travelers to experience it firsthand.
From spicy kebabs cooked over open flames to honey-drenched pastries topped with almonds and pistachios, there is something delicious around every corner!
Traditional Iranian dishes such as ghormeh sabzi (a stew made with herbs) or fesenjan (chicken cooked in pomegranate sauce) will delight any hungry traveler while kashk-e bademjan (eggplant dip) will leave them wanting more.
We were lucky enough to enjoy some home-cooked meals with different Iranian friends we met along the way and their versions of fesenjan and ghormeh sabzi were different from each other, but always mouthwateringly delicious.
Be sure also to try some tea while in Iran – it is served hot and sweetened with rock sugar or honey throughout the country. One of our favorite sweet drinks was a date shake. Don't miss them if you see them on the menu.
Visiting Ancient Ruins: For those looking for a unique adventure, why not explore some of Iran's ancient ruins? A few incredible spots include Bam Citadel – known for being one of Iran's oldest fortresses; Takht-e Soleyman – which was once one of Sasanian Empire's holiest sites; Anahita Temple – dedicated to the Zoroastrian goddess Anahita; and Choqa Zanbil – an impressive ziggurat built by Elamite king Untash Napirisha during 1250 BC.
Exploring these sites will give you a remarkable glimpse into Iranian history!
Taking a Shopping Trip To The Traditional Bazaars: No visit to Iran would be complete without sampling its traditional bazaars! Many cities have extensive markets selling everything from spices and dried fruits to jewelry and fabrics.
Browsing through these stalls is a great way to mingle with locals while picking up souvenirs or antiques along the way! If you want something truly unique, head towards Tehran's Grand Bazaar where you can find various spices like saffron or pick up traditional jamavar rugs made by local artisans.
Most markets are open really late too. Our friends in Esfahan took us to a market at 11:30 pm one night and it was still bustling. I recommend seeing the best markets both in daylight and at night.
Experiencing Life In The Desert Oases: Last but not least, travelers should make sure they take time out from their sightseeing itinerary and spend some time experiencing life in one of Iran's desert oases.
Yazd – located deep within central desert – features spectacular mud-brick homes that are designed using wind towers for natural cooling on scorching summer days. In addition, visitors can explore bustling markets full of colorful textiles as well as old fire temples used by followers of Zoroastrianism – one of world's oldest religions still practiced today.
Cost of Travel in Iran
The cost of traveling in Iran can vary greatly depending on what type of experience you are looking for.
Accommodation: Accommodation costs in Iran can range from budget-friendly hostels and campsites to high-end hotels and resorts.
Prices will also depend on the location, with major cities like Tehran and Esfahan being more expensive than rural areas.
Transportation: Transportation is reasonably priced in Iran, with domestic flights starting from $25 USD per person and long-distance bus tickets averaging around $10 USD.
Food: For food, locals usually dine out at cheap restaurants which serve traditional Iranian dishes or street food for about $5 – 10 USD per meal. Additionally, there are plenty of supermarkets where you can pick up snacks and drinks to save some money.
Tours: Tours have become increasingly popular in recent years due to the growing number of tourists visiting the country. Tour packages typically include transportation, meals, entrance fees to attractions, local guides, and accommodation.
Prices vary depending on how many days the tour is and what attractions it covers but generally start at around $35 USD per day.
Entrance Fees: Finally, entrance fees to museums and other attractions vary between different sites but generally range between $2 – 5 USD per person.
It's also worth noting that certain historical sites are free of charge while others may require a special permit which must be obtained beforehand from the Ministry Of Cultural Heritage.
Where To Stay in Iran
When it comes to staying in Iran, there are a range of accommodation options available for travelers of all budgets and travel styles. Below we'll break down the common accommodation options.
Hotels: If you are looking for luxury, there are a variety of high-end hotels and resorts located in major cities like Tehran and Esfahan. These offer amenities such as swimming pools, fitness centers, and spa facilities. Prices vary depending on location but generally start from around $50 USD per night.
Hostels & Guesthouses: For the budget traveler, hostels and guesthouses are widely available throughout the country at very affordable prices. These often come with shared bathrooms and common areas where you can meet other travelers and get advice on places to visit or things to do. Prices usually start at around $10 USD per night.
Camping: Alternatively, camping is another great option for those who want to explore rural parts of the country. There are plenty of campsites located near national parks or along beaches offering basic facilities like toilets, showers, hotplates, and fire pits. Prices depend on the location but typically cost around $5 – 10 USD per night.
Staying With Locals: Finally, many Iranians are very hospitable and will often offer homestay opportunities for visitors via websites such as Couchsurfing or Airbnb Experiences. This is a great way to experience local Iranian culture while learning about traditional foods or customs from your hosts!
Whether you're looking for a luxury hotel or a budget dorm bed, you'll find it in Iran.
I do recommend keeping your accommodation booking to a minimal before you arrive, because if your trip ends up being anything like ours, you'll end up getting invited into locals' homes, and those are often the best experiences you can have in Iran.
Food & Drink in Iran
Iranian cuisine is a delicious blend of rich flavors and spices, with each region of the country boasting its own unique twist. Common ingredients found in Iranian dishes include rice, grains, vegetables, fruits, herbs and spices, lamb, fish and poultry.
The history of Persian cuisine spans thousands of years as it has been influenced by different cultures throughout its history. This includes influences from Central Asian countries such as Uzbekistan and Tajikistan as well as classic Indian cuisine.
Persian chefs have also incorporated influences from Western countries like France into their cooking styles over time; this is evident in dishes like Fesenjan (ground walnuts stew) which was inspired by French duck à l'Orange.
The flavors of Iranian cuisine range from sweet to savory and can vary greatly depending on the region. In the south of the country, dishes tend to be spicier while those in the north have more subtle flavors. Popular spices used include saffron, turmeric, cinnamon, cardamom and cumin which give traditional dishes their distinctive flavor.
One of the most popular dishes in Iran is Chelow kebab which consists of grilled pieces of chicken or lamb served with saffron basmati rice and grilled tomatoes.
Other regional specialties include Khoresht-e fesenjan (a stew made with pomegranate and walnuts), Tahdig (crispy rice dish), Kuku (an egg frittata with herbs), and Asheh Reshteh (noodle soup).
Desserts are also very popular in Iran with baklava being a favorite among locals.
Chelow Kebab: This traditional dish consists of grilled pieces of chicken or lamb served with saffron basmati rice and grilled tomatoes.
It is one of the most popular dishes in Iran and is often served as a main course during special occasions such as weddings and holidays.
The combination of flavors and textures makes it incredibly enjoyable to eat, with the softness of the rice contrasting nicely with the grilled meat.
Khoresht-e Fesenjan: This Persian stew is made using ground walnuts, pomegranate molasses, and spices such as cinnamon, cardamom, nutmeg, turmeric, and saffron.
It is usually served alongside basmati rice or bread, making it an incredibly hearty and satisfying meal that packs a flavorful punch. This is probably our favorite dish overall in Iran.
Tahdig: Also known as crispy rice, this dish consists of golden-brown pieces of cooked basmati rice which are then baked to perfection in the oven.
The result is a crunchy texture on top with more tender pieces on the bottom for added contrast in texture. It's often served as a side to stews or kebabs but can also be enjoyed on its own as a snack.
Kuku: This traditional egg frittata is made with herbs such as parsley and dill along with onions and other vegetables for added flavor.
It's then cooked until golden brown before being served either warm or cold depending on your preference! We've been trying to recreate this dish at home, but it's always just done better in Iran.
Asheh Reshteh: This Iranian noodle soup is packed full of flavor thanks to its mix of herbs such as coriander, parsley, and mint combined with beans, chickpeas, and noodles.
It's often topped with yogurt which helps to balance out the flavors while adding some creaminess to the soup too. Perfect for those cold winter days in Iran.
Overall Iranian cuisine offers an abundance of culinary delights that inspire foodies around the world!
From traditional home-cooked meals to fine dining restaurants serving gourmet dishes; there's something for everyone to enjoy in this delicious destination.
Iran Travel Tips
Even though it's a growing travel destination, you won't find a lot of Iran travel information online. But it's really not as mysterious a place as it's made out to be. There are wonderful restaurants, great hotels, plenty of tour operators and a decent public transport system.
The hardest part about Iran travel is probably getting into the country in the first place. Holders of Canadian, UK and United States passports must obtain a visa in advance and also must go as part of a tour. There are ways around this, but for now, this is the sad truth about travelling Iran for those nationalities.
When we visited the country, this wasn't an issue, but as we all know, relations have changed with Iran. Still, even if you have to go as part of a tour, it's worth it to visit this fascinating country.
Travelling Iran is simple, but it's worth it to know a few basics about travelling here. Below you'll find all of the posts on our blog that include information about Iran travel.
Here are a few handy travel tips to help you make the most of your trip to Iran.
1. Be Ready For Hospitality: Iranians are some of the friendliest people in the world and will go out of their way to help you if needed. Like I mentioned earlier, we were invited into multiple homes, people bought tea for us when we waited for buses and we were inundated with positive experiences with the locals.
Keep an open mind, be social and see where the people of Iran take you. They truly do epitomize Middle Eastern hospitality.
2. Learn Some Farsi: Learn a few basic words of Farsi before your trip as this will make life a lot easier while traveling around Iran. We learned a few basic phrases and the Iranian people were amazed and definitely appreciated our effort.
3. Cover Up: Make sure to bring plenty of sunscreen, hats, and sunglasses as the sun is incredibly strong in Iran.
4. Stay hydrated: Drink plenty of water to stay hydrated as it can get quite hot during the day. When we were in the desert the temps soared over 40°C (104°F) and we quickly ran out of water. Don't let this happen to you.
5. Dress Properly: If you've planned a trip to Iran, you probably already know that theres a dress code, particularly for women. Don't leave the house without covering up, particularly women have to cover their heads when in public or they run the risk of being arrested by the "Morality Police".
6. Don't Talk Politics: Avoid any political discussions with locals as this could potentially lead to trouble/arrests etcetera; it's best to just steer clear of sensitive topics altogether while traveling in Iran.
7. Bargain and Be Smart: Beware of scams and always ask for prices beforehand if you're unsure about anything – Iranians are known for being quite clever when it comes to bargaining!
8. Give Yourself Time on Travel Days: Transport within Iran can be quite hectic so be prepared for long waits at bus/train stations and on public transport vehicles themselves.
Best Time To Visit Iran
The Best Time To Visit: Spring (March-May) & Autumn (Sept-Nov)
Thanks to Iran's size, topography, and altitude, you'll actually find a huge variety of weather patterns here. Before you decide when to go, you should probably figure out where you'd like to go in the country as regional temperatures can vary wildly (when it's -5°C in Tabriz it might be 35°C in Bandar Abbas).Heat can be a restrictive force when backpacking in Iran so be careful if you're in the south during summer when temperatures frequently break into the 40s (C).
The varied weather also means that you can pretty much travel the country at any time of the year. So if you must travel in July, there will be a place with good weather, and if you only have winter holidays… you guessed it, part of Iran will be perfect.
The best time to visit Iran is from late March to May or from September to early November. During these times the weather is mild and pleasant, with temperatures ranging from 10°C (50°F) in the north and cooler mountain regions to 25°C (77°F) in the south and along the Persian Gulf.
In April and May, the days are pleasantly warm with temperatures of 16-27°C (61-80°F), while nights can be chilly at 4-8°C (39-46°F). In September and October, you can expect similar temperatures with days between 14-26°C (57-79°F) and nights a bit cooler at 5-12°C (41-54°F).
Rainfall levels vary throughout the months but typically tend to be lower during spring and autumn.
During April and May, there is usually very little rainfall, except for brief thunderstorms that occur mainly in northern Iran. From June onwards you will experience more rain as the monsoon season begins.
The southern regions receive more rain than those further north, but not as much as comes with peak monsoon season from July to September.
Overall, spring and autumn are considered ideal times of year to travel as it gives visitors an opportunity to explore many of Iran's attractions without having to worry too much about weather conditions.
It should also be noted that temperatures can still reach extremely high levels during summer months; even in Tehran which is located in northern Iran temperatures often exceed 40ºC (104ºF).
If you do decide to plan a summer trip then make sure you bring along plenty of sunscreen, hats, and sunglasses.
As mentioned before, the sun can be incredibly strong in this part of the world so it's important that you protect yourself when spending extended periods outdoors.
Getting Around Iran
Getting around Iran can be quite an adventure, as the country's vast size and unique landscapes provide travelers with a multitude of transportation options.
Plane: The most popular way to get around is by plane, as there are numerous domestic flights available between major cities and tourist destinations. Travelers who want to cover more ground in less time may find that flying is the best option when exploring Iran.
Train: Train travel is also an option, although it tends to be slower than air travel. However, traveling by train can be a great way to take in the sights and sounds of Iran's rural areas, where one can get a real sense of life in this fascinating country.
There are several different classes available on the trains, ranging from luxury sleepers with private compartments for those who wish for maximum comfort to simple standard-class cars with just seating and no additional amenities.
Bus: The bus network in Iran is extensive and another popular mode of transport for both locals and visitors alike.
It's worth noting that due to the large distances between cities, some bus journeys can take up to 12 hours or more – so if you don't mind spending hours on end on a crowded bus then this could be a great way to explore different parts of Iran without breaking the bank!
Taxis: Taxis are also widely available throughout the country however prices tend to vary depending on your location, so be sure to ask for an estimate before you set off on your journey.
Private Driver: Private drivers are also available in Iran. you can expect them to cost slightly more than taxis but they will provide you with door-to-door service and often offer greater flexibility when it comes to planning your itinerary.
No matter which form of transport you choose when exploring Iran, it's important that you carry cash at all times as some services such as train stations or taxi companies may not accept credit cards or other forms of payment.
In addition, make sure that you research beforehand any potential safety risks associated with particular routes or modes of transport before embarking on your journey.
Our Iran Travel Blogs
In total, we traveled around Iran for a month. We visited quite a few different places in the country and had some amazing connections with the locals. At one point, we were invited to stay in an Iranian couple's home. We thought it would just be for a night and we gladly accepted.
After a week of them feeding us, showing us around their city, and taking holidays to be with us, we finally said our goodbyes. We couldn't believe how generous they were. This wasn't an experience unique to us either. So many travelers have very similar stories.
Below you'll find this story and many more of our personal Iran travel blogs. Hopefully, by reading our experiences you'll get a better idea of what Iran travel might be like for you.
Iran Entry Requirements
Unless potential visitors come from countries that have a visa exemption or are eligible for a visa on arrival, they must obtain a visa from one of Iran's diplomatic missions. Also, all foreign nationals wishing to enter Iran must have passports that will remain valid for at least six months after their planned departure date from the country.
The Iranian government is attempting to institute a visa waiver program that would remove travel restrictions for citizens of 60 different countries, as part of its larger initiative to bring in more tourists.
Dual citizens of Iran and other countries are considered Iranian citizens when visiting and must present an Iranian passport. This rule applies to children born to Iranian nationals outside of Iran as well.
The President of Iran ordered in June 2019 for the Interior Ministry to stop stamping the passports of foreigners as a response to US sanctions on persons who have visited Iran after 2011.
In November 2018, the head of Iran's Cultural Heritage, Handicrafts, and Tourism Organization (ICHTO) announced that the country would no longer stamp or put stickers on the passports of foreign tourists to ease their fears about traveling elsewhere after visiting Iran.
Citizens of the following 16 countries will be able to enter Iran for the listed time without a visa:
90 days
Armenia
Oman
Syria2
Turkey
45 days
30 days
Azerbaijan
Bolivia
Lebanon
Iraq
21 days
20 days
15 days
14 days
Those with regular passports who are visiting as tourists can get a visa upon arrival which allows for a stay of up to 30 days.
The following nationals need to obtain a visa in advance and will not be able to get one upon arrival:
Afghanistan
Bangladesh
Canada
Colombia
Jordan
Libya
Pakistan
Somalia
Sri Lanka
United Kingdom
United States
Yemen
Find out more about the e-visa program and apply here.
More Posts About Iran
Travel Resources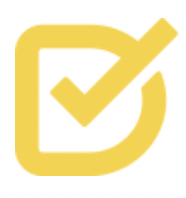 DiscoverCars
Discover Cars searches across all the main car rental sites and finds the best deal. Opt for full insurance coverage for more peace of mind and enjoy the freedom of a car.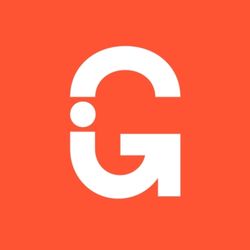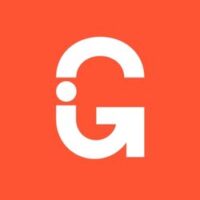 Get-Your-Guide
Our go-to website for booking tours around the world. Get-Your-Guide has a massive library of cool local experiences in almost every country.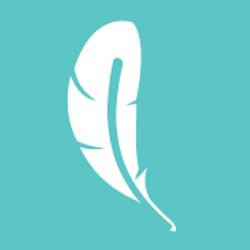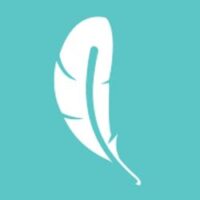 SafetyWing
The best travel insurance for full-time nomads by far. Get awesome rates, and excellent coverage, and sleep easy knowing you're insured against COVID.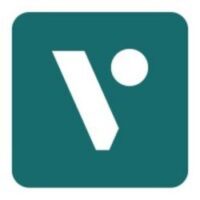 Viator
Another excellent tour booking engine that's better for available tours in the US. Viator also has great local experiences around the world.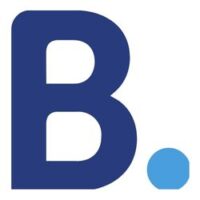 Booking.com
Our top choice for booking hotels and hostels, Booking.com is the easiest-to-use accommodation booking engine and often has the best prices on hotels.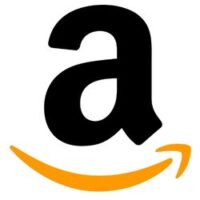 Amazon Gear
Anything from backpacks and luggage, to AirTags and guidebooks, you'll find everything you need for travel on the Amazon store.