You are wandering through exotic streets, happily soaking up the local atmosphere. Your stomach rumbles and your thoughts turn to the local appetizing snacks. You reach for your wallet but it's not there! Your stomach stops rumbling and starts churning. In desperation you search your pockets and empty your bag. Your wallet has gone! Losing your way on holiday can be fun and lead to new adventures but losing your wallet and money can be devastating. A friendly place immediately becomes scary and intimidating, especially if a strange language is added to the mix. Don't panic! There are solutions and if you have planned your trip carefully, you will be prepared for just such a disaster.
Planning and saving money for trips is fun but, planning for the safety of your valuables is maybe not quite so appealing. Our passport and access to money, however, are the most vital parts of any trip. A few simple steps will make getting hold of emergency funds easy, should you lose your cash and cards. Take with you colored copies of your passport and cards, credit card numbers and emergency phone numbers. Keep them in a safe place, away from the originals but don't make the simple mistake of storing all of this vital information in your phone! If your money has fallen prey to thieves, the chances are your phone will as well. Or you will run out of battery at one of the most crucial points in your life. Leave copies also, with a trusted person at home. They will be your lifeline if disaster does strike.
Keep Your Money Safe
There are many online travel sites giving useful information about keeping safe whilst travelling. Take heed of their advice. Approach and use ATMs with caution and carry a second wallet containing just one card and a little cash. Hand this over rather than risk being hurt and you will still have other cards and cash safely secured on your person. Wear a money belt or sew pockets into your clothing to keep money and valuables secure. Always travel with more than one card so you are not struggling whilst waiting for a replacement and have some local currency to tide you over. Take these simple precautions and you won't spend a couple of days being homeless and hungry when disaster strikes.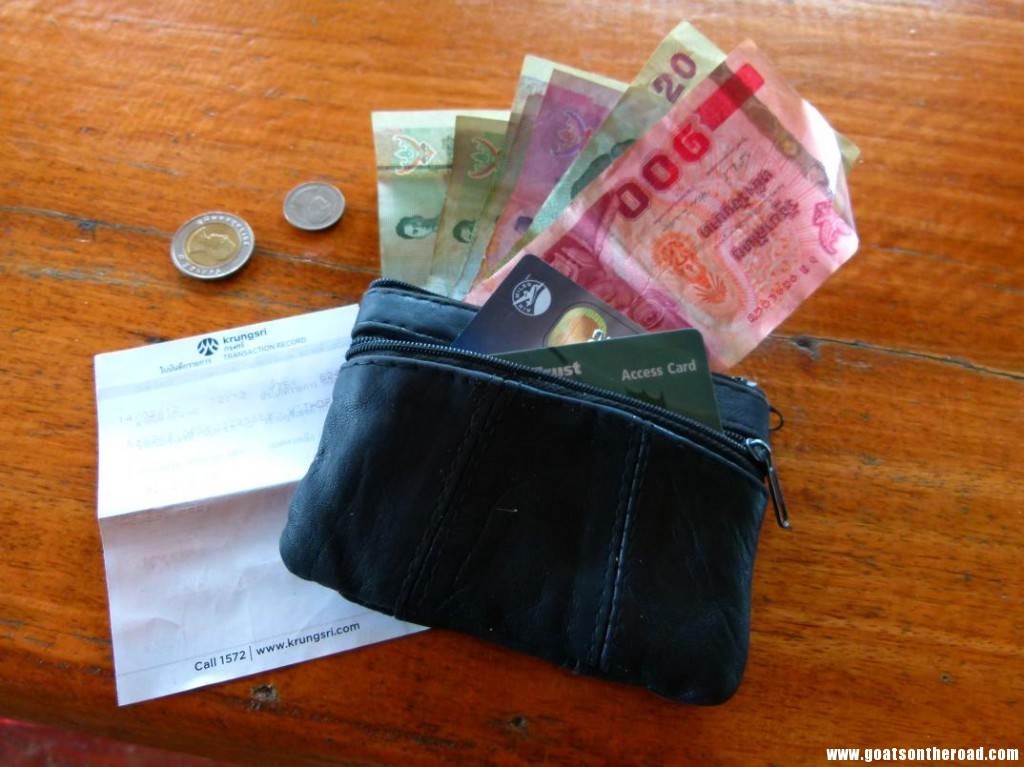 Your Money Has Gone! What Next?
Use your emergency numbers to immediately phone your bank and cancel any cards and organize replacements. These should be at your home address within a couple of working days, ready to be sent on to you. With serial and receipt numbers to hand, replacement travellers cheques should be available to collect from a local bank within 24 hours or so. Major credit cards such as those issued by American Express or global banks can be reissued almost immediately and be ready for collection in major cities around the world. Embassies and consulates can be visited or telephoned for advice and they will offer help in contacting friends at home if necessary. As a last resort, they can also arrange the transfer of funds, but they will make a charge for doing so.
Transferring Money to You
The best and quickest option when you lose your money, is to have someone at home transfer emergency funds to you. This will give you a lifeline, whilst waiting for new cards to be organized. There are several options for organizing this. It can be done through the Post Office, Western Union or online money transfer companies. Western Union has offices in most cities of the world and cash can be collected within a few hours. Online money transfer services such as Azimo specialize in transferring money online, are able to offer lower rates than banks and it is fully regulated so you know any transfers are secure. A friend or relative back home can easily organize a transfer from their mobile phone or computer and your money should be available in any bank in the world within one working day. Remember to take ID and the authorization number to the bank with you.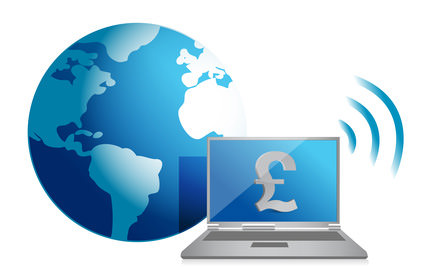 Travelling is fun and a great way to soak up new experiences. But even the most laid back traveller will not enjoy soaking up the experience of being card and cashless for more than a few hours. A little forward planning will make dealing with lost money during a trip relatively stress free. Make sure you can contact a trusted person at home and that they know about transferring money online and you will soon have local currency in your pocket again and be on your way.
Disclaimer: Some links in this article are affiliate links, which means that if you purchase through them, we receive a small commission. This will never cost you extra and in many cases you receive a special discount. We appreciate your support!