Update August, 2021: China has changed its rules regarding foreign English teachers. This means that unfortunately, Magic Ears isn't hiring at the moment. We will update this post as we hear more. Here's the latest from the Guardian:
"On 23 July, China's highest governing body, the state council, released new rules barring for-profit companies from tutoring in core curriculum subjects, and foreign investment in such companies.
The move was announced in part as a measure to reduce pressure on parents and students in China's hyper-competitive education field."
In this Magic Ears review, I'll let you know exactly what it's like to work for this company. I should know, I've been a Magic Ears teacher for 3 years now and have taught over 4,000 classes!
Plus, I've been involved in many other fun secondary jobs such as training co-teachers, interviewing candidates, beta testing lessons, and hosting live shows for Magic Ears subscribers with my whole family as co-stars.
Teaching English online has become popular as more people (like me) are working from home. Magic Ears has been such a blessing not just to me, but to my entire family.
In this Magic Ears review, I'll share the requirements, pay, hours, pros and cons, and how to apply to become a Magic Ears teacher.
What is Magic Ears?
Magic Ears is a Beijing-based innovative online English learning company for students ages 4-12.
Started in 2016, Magic Ears focuses on narrowing the education gap for less privileged children in China through its affordable, multi-student platform.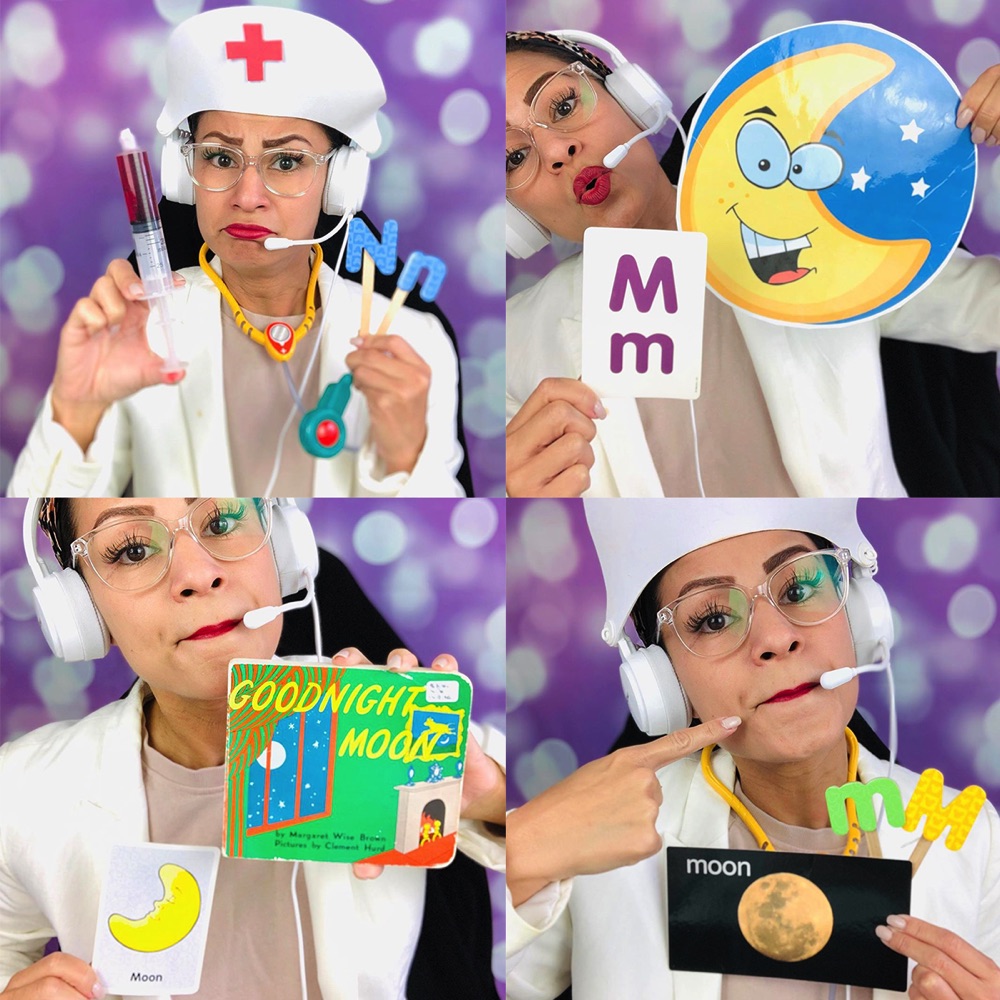 Magic Ears teachers help open doors for children to become the first in their families to attend college, to gain an advantage in an increasingly competitive world, and to connect with other Chinese students located across the globe.
As a Magic Ears teacher, you'll be teaching up to 4 students per 25-minute class and may not see the same student twice.
Bookings are confirmed by the Magic Ears system on a daily basis for the next day's (Beijing Time) classes.
There are no monthly teaching minimums either and you receive four free cancellations per month, which means you can enjoy ultimate flexibility with your schedule!
What Are The Magic Ears Requirements To Become a Teacher?
The Magic Ears requirements are as follows:
Be a native English speaker from the United States, Canada, the UK, Australia, South Africa, or New Zealand
Hold a Bachelor's degree (or higher), or be in active pursuit of a Bachelor's degree
Hold a 120-Hour ESL Certification*
Have the proper equipment (i.e., computer, camera, headset) and a strong internet connection (cabled connection preferred)
Have experience working with children in some capacity
Complete a background check
*Magic Ears offers a fully-accredited 120-hour ESL certification course that's both TESOL & TEFL approved for just $20. However, applicants are not required to use this program to obtain their certification. Compare 120 TEFL courses here.
How Much Does Magic Ears Pay?
The Magic Ears salary is determined during the contract signing phase where you may be able to negotiate your rate depending on your qualifications.
If you have a Bachelor's degree or higher in English Language Teaching, Early Childhood Education, or Special Education and/or have experience teaching Chinese students with other companies, you may qualify for a higher salary.
Depending on your qualifications, you can earn up to $24 USD per hour (including bonuses) on your first contract. The maximum pay any Magic Ears teacher can earn with bonuses is $26 USD per hour.
Magic Ears pay is issued on the 10th business day of each month for the previous month's earnings.
You can opt to be paid via PayPal or wire transfer, the latter of which you are responsible for covering any fees charged by your bank for receiving the funds.
How Can I Maximize My Earnings at Magic Ears?
As one of the higher-paying online ESL companies on the market, Magic Ears offers a number of opportunities to maximize your earnings.
Available Bonuses
For regular (a.k.a. Main Course) classes, you can earn:
$1 per class taught for canceling fewer than 21 classes within 24 hours of class in a calendar month, and arriving at least 2 minutes prior to class.
$1 per class taught for opening at least 60 Peak Time slots per month.
For standby classes, you can earn:
$2 for each standby class taught.
Many teachers who are unable to open 60 Peak Time slots per month will gravitate towards standby classes so they can earn a $2 bonus when they pick up and teach a standby class.
Magic Ears also regularly offers special opportunities for teachers to earn obtainable incentives for doing everything from opening specific time slots by a deadline to sharing a review of Magic Ears or posting about the company on their social networks.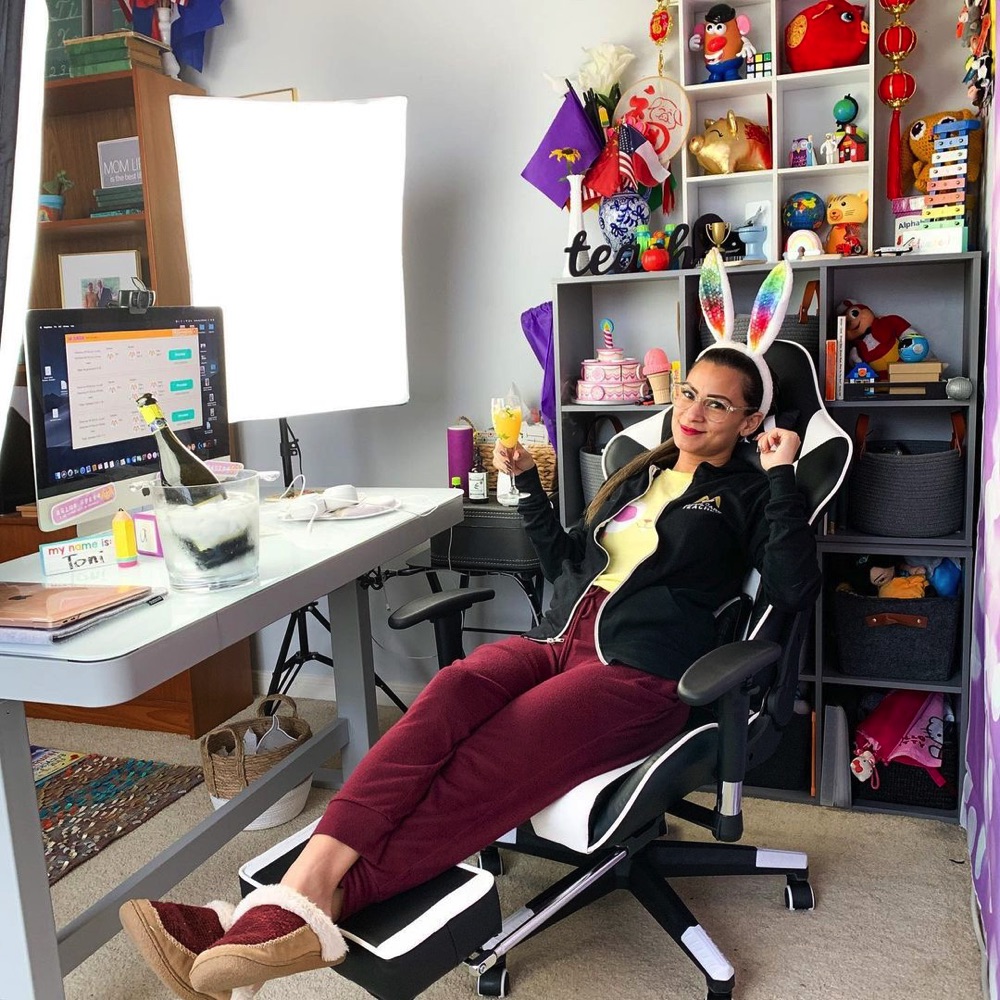 Teacher Ranking
Magic Ears believes the only competition that should be necessary for the teaching environment lies with yourself, striving to always improve and provide students with impactful learning experiences.
All Magic Ears teachers begin at the "Sophomore" rank.
As you grow your skills and meet the specific teacher and teaching environment requirements, you can rise in the teacher ranks to enjoy higher booking rates and opportunities for greater raises upon contract renewal.
Contract Renewal Benefits
Every six (6) months, it's contract renewal time! If Magic Ears decides to renew your contract, you may have the opportunity to cash out your "Peak Carrots" (earned by opening slots) for a base pay raise or a cash bonus.
What Materials Do I Need For Magic Ears?
Here's everything you'll need to be a Magic Ears teacher:
Access to a desktop computer or laptop
(Sorry, Chromebooks and iPads will not work with the Magic Ears Teaching Platform!)
A headset with a microphone
A webcam
(External webcams will provide the best quality picture & lighting, but are not required.)
Strong internet connection
Great lighting for both you and your classroom environment
A kid-friendly, clean background (click here for background ideas)
A quiet environment
At least two (2) relevant props for each class
(Think kids' toys, whiteboards, magazine or newspaper cutouts, or even digital props.)
You will not be expected to have all of these items in place for your initial Interview Demo, but will certainly need them by the time you sign your contract to teach!
As far as technical configurations go, here are the minimum requirements:
Internet: 20mbps download and 5mbps upload minimum.
An ethernet cord is highly recommended for internet and platform stability. (Pro-Tip: Even if you have high-speed WiFi, this will help cut down on any outages or other WiFi-related issues that could result in a penalty.)
Computer: Windows desktop or laptop later than Windows 7, or Mac desktop or laptop later than MacOSX 10.11.
Processor: CPU I5 4th Generation, Models with suffixes M, HQ, HK, and above.
Memory (RAM): 4GB and above.
The Magic Ears Teaching Platform is a program that you will download onto your computer rather than a web-based platform like other companies.
It's highly interactive, so, while the specifications listed above represent the minimum requirements, it's recommended to use a computer that exceeds these minimums for a more stable performance.
How Many Hours Can I Work at Magic Ears?
There are no minimum monthly teaching hour requirements with Magic Ears!
You can teach as much or as little as you like. However, the more slots you open, the more likely you will get booked and the more you will earn.
Did you know that Magic Ears books classes for you? The system books your opened slots based on student demand and teacher ranking.
The more class slots you open, the more bookings you're likely to receive. Magic Ears teaching hours and bookings are confirmed at 10 p.m. Beijing Time (BJT) for the next day's classes in BJT (both morning and night).
Magic Ears is also soon launching a fixed-classroom option for teachers who want more stability with their classrooms and students.
Generally, these are the available Magic Ears teaching hours:
Monday – Friday: 5:00 – 9:00 p.m. BJT (5-9 a.m. EDT)
Saturday & Sunday: 9:00 – 11:30 a.m., 5:00 – 9:00 p.m. BJT (9-11:30 p.m., 5-9 a.m. EDT)
Peak Hours with Magic Ears will be your best chance for bookings when you're just starting, as these times represent the class times with the highest student demand.
Magic Ears Peak Hours:
The Magic Ears peak hours are typically available daily from 7:00 – 8:30 p.m. BJT, as well as from 9:00 – 10:30 a.m. BJT on Saturdays & Sundays.
This schedule will change occasionally with school breaks, holidays, and shifts in student demand, but the Magic Ears Teacher Portal will always have the most up-to-date times available.
How Do I Apply To Magic Ears?
The Magic Ears application process is simple. Click here to get started, or read on for more details.
Visit the Magic Ears website and create an account using the "Become a Hero" form. Once you have entered your email address and created your password, you will click "Teach Now."
From here, you will be directed to your official application, where you will enter your contact information and a few other details.
If you're a college student applying, make sure to select "Undergraduate Student" on the highest level of education.
(Pro-Tip: When filling out your application, make sure all of your documents, such as your photo, resume, and proof of education, are all formatted as PDFs or JPGs and fit the size requirements of 10MB or less.)
You will notice a question about an ESL certificate on the application, but don't worry, it's okay to apply without having one in hand.
However, you will need to obtain a 120-hour TEFL certification before you can sign your contract. If you don't yet have your certification, be sure to select "willing to pursue" on your application.
Magic Ears will also ask you for an "ESL Verification," which is proof that your TEFL certificate-granting program is valid.
Examples of accepted verification include a Statement of Accreditation, an official Completion Letter, and a screenshot of an online Verification Portal.
Once you've made it past the application phase, you're onto the interview process!
What Is The Magic Ears Interview Process Like?
At a glance, this is the Magic Ears Interview Process:
Complete an Interview Demo (live or recorded)
Review the training materials
Complete a Trial Demo
Complete a Background Check
Sign an official contract & start teaching!
But, here are more details about the Magic Ears interview process to help you along the way.
Step #1: Interview Demo with Magic Ears
Once you've passed the initial application screening, you will be invited to complete an Interview Demo.
You'll have the choice between scheduling a live 1-on-1 demo with a Magic Ears interviewer on the Teaching Platform or submitting a recorded demo for the Magic Ears team to review (no platform required!).
With either option, you will provide a brief self-introduction and give a 3-5 minute teaching demo. Pro-Tip: Here's an example of a well-recorded demo.
This stage of the process is primarily about providing Magic Ears a taste of your teaching style and passion for helping students grow.
You should make sure to bring lots of energy and a big smile, use TPR (Total Physical Response) and voice variation, clearly pronounce your words, and don't forget about your props!
If you pass the Interview Demo, you will receive an email from a Magic Ears Success Manager.
The email will include links to training videos, instructions on getting connected with them on DingTalk (a vital communication platform for Magic Ears), and an invitation to schedule your Trial Demo.
Step #2: Trial Demo with Magic Ears
In the Trial Demo, you will meet with a Magic Ears trainer or success manager to deliver a 10-15 minute teaching demo. Pro-Tip: To help you out, Click Here to see an example of the exact lesson used.
You will not be expected to teach the full courseware. Instead, the trainer or success manager will cue you on when to start and stop teaching, and they will act as your student during the demo.
Some BIG things that Magic Ears is looking for:
Passionate teaching energy
Consistent use of TPR
Neutral accent and vocal variation
Basic Platform management skills
Using transitional phrases between slides (i.e., "Ready? Let's go!")
Well-lit, clean teaching environment free from distractions
Following your teaching demo, the trainer or success manager will provide you with some immediate feedback on your performance before closing the session out.
Step #3: Pass or Try Again
Within 1-2 business days, you will receive your results via email. (Be sure to check your spam folder.)
At this stage, you may be selected for the "Progress to Success" program where you can have the opportunity to attempt the Trial Demo again following some feedback/training from the Magic Ears team.
Once you pass the Trial Demo, you're onto the last steps — background check, contract signing, and, ultimately, teaching with Magic Ears!
Magic Ears Review: My First-Hand Experience
I'm a stay-at-home, homeschooling mom of 2 kids, ages 10 and 12. When my first child was born, I traded my career in the luxury hospitality industry to become a full-time mom. I have been staying at home with my kids ever since.
In 2018, I decided it was a good time to work again, but going back to working for hotels was not an option. I still wanted to stay home with my kids so I was in quite a tangle.
Working for hotels was the only thing I knew. I didn't know what other skills I had except planning events and weddings. But who would hire me? I had been out of a job for a decade.
I started to Google search work-from-home jobs and was almost scammed at one point. I think there are so many moms looking for online job opportunities and they are preyed upon.
Then I came across teaching English online. I can't even remember how I found a link, but I hit "apply" and shortly after I had my first interview online.
I had no idea what I was getting into. Sure enough, it did not move forward. There was no communication after I was rejected.
It stung, yet I was determined to find another similar job. It sounded ideal as all I needed was a computer and a strong internet connection.
I tried another link, filled out the information, and within minutes I was again denied. I was beginning to lose hope until a week later I received a Glassdoor notification for a company called Magic Ears.
No online teaching experience required it said. No brick and mortar classroom teaching experience required either. They accepted any kind of experience working around children in any capacity for at least one year (babysitting, coaching, volunteering, mentoring, teaching, etc.).
My homeschooling made me eligible to apply.
Suddenly I was filled with confidence!
When my interview and demo finally came I mimicked what I saw in YouTube videos. I gave it my all. I pretended I was in a kid's TV show and I was the star of that show, teaching kids colors and fruits.
In 8 minutes, it was over. I had to wait for the next step which was either being invited to join the group training or get that rejection email.
When I received the email with a link to register for the training, saying I was ecstatic would be an understatement! Everything else went smoothly from there and I was hired within days.
I've been a Magic Ears teacher for almost 3 years now and I've taught over 4,000 classes since that demo lesson.
Magic Ears Review: The Pros
There are so many reasons Magic Ears is one of the top online ESL companies out there.
Here are just some of the reasons I became a Magic Ears teacher and only worked for Magic Ears as they never gave me a reason to search elsewhere.
1. Low startup costs
To start teaching online, you only need a few investments in teaching equipment to "up" your online teaching game.
Most people already have a device such as a laptop or desktop computer. You just need to ensure you have a strong ethernet connection as Wifi is not as reliable.
Other than that, the other expenses are minimal: external HD camera, a plugged-in USB headset/microphone, and bright lighting (I started with cheap clamp lights and upgraded to professional softbox lights a few months later).
Plus, you'll want a simple, professional, and clean backdrop and an arsenal of props to supplement the lessons you are teaching.
2. Flexible schedule
There are no minimum hours to teach with Magic Ears which makes it ideal for teachers who work for other companies, brick and mortar jobs, or anyone in general.
Your bookings are not affected if you don't teach for a whole week or a whole month. You are not required to teach a certain number of hours to keep your contract. You simply open slots as your schedule allows.
3. Competitive pay
Magic Ears has one of the highest starting salaries in the industry.
They also have multiple incentives throughout the year besides the participation bonus and you also get a bonus for opening at least 60 slots during peak hours.
At the end of your contract, depending on how many slots you have opened, you may be eligible for a bonus.
Referral bonuses are also awarded to teachers who successfully onboard aspiring teachers. Mentoring and coaching applicants has its rewards as long as they use your referral link.
4. No lesson planning needed
The interactive curriculum has been designed for you to simply preview 24 hours prior, gather some props and teach.
5. Interactive platform
This is not a PowerPoint slide presentation with static images. This is the only platform I know of where the characters and images are moving and students have the interface to play games.
I love this because it gives teachers a little breather within the lessons and allows the students to be active participants as if they were playing with their iPads.
6. Group classes
This may be intimidating for some, but after you get the hang of teaching 4 students all at once, you will not want to have it any other way.
Time goes by faster and the dynamic of having 4 kids in a classroom makes the lessons more fun as kids learn from each other.
In addition, you make it easy for yourself to get hired by other companies as you're already accustomed to teaching a group class.
7. Early hours
This can be seen as a pro or as a con.
For many who teach online ESL, the early morning hours suit their schedules if they have a 9-5 job. Yes, you start teaching at the crack of dawn but you are all done just as the sun is rising.
For stay-at-home moms like me, you're done by the time the kids wake up.
8. Group coaching
All teachers are assigned and given a coach from Beijing. These coaches become their mentors and even friends as they are available to provide feedback on their performance.
You are not left on your own to try to figure out why you received a low rating or complaint from a parent. Your coach is there to give you support and to go over class recordings with you to help you improve and refine your craft.
9. Free workshops and training
Teachers teaching teachers.
Seasoned teachers host regular workshops that address common issues and concerns in the classroom such as time management, ranking up, student behavior, etc.
The workshops are available at no cost. Who can better teach and train than actual Magic Ears teachers who can understand your issues?
10. Secondary positions
That brings us to one of my favorite perks of working for Magic Ears. There are opportunities to earn more income other than just teaching.
You can be a trainer, interviewer, proofreader, do voice-overs, etc. Magic Ears will not limit you to just being an English teacher. To qualify you must at least be a Senior Teacher.
11. Cancellation policy
The emergency cancellation of Magic Ears is unlike ANY other in the online ESL business.
You are entitled to 4 free cancellations per month without questions asked. No penalties whatsoever. No doctor's note or long-winded explanation.
Should you use up all 4 within a month, you can still cancel using the company's "carrot" system, which is essentially credits you earn for every class you teach.
You can exchange the carrots (credits) you collected for an entire day to cancel your bookings. Cancellations refer to the whole day — not just one class.
In addition, you are also given 2 no-show removals per month.
In the case of your alarm not going off or tech issues early in the morning which do not allow for you to cancel in the portal on time, you can use 2 no-shows per month.
Hopefully, you learn your lesson after that because after those removals have been used, you will be penalized for not showing up in class as scheduled.
12. Bookings by the company
You do not need to market yourself with Magic Ears. No need for fancy introduction videos showcasing how amazing you are because you already went through the screening and extensive interview process with Magic Ears.
They know how qualified you are which is why you were hired.
So, that means parents don't get to pick and choose their teachers — Magic Ears does. This means you teach immediately after you are hired. You do not need to be found in the sea of other teachers.
13. No secondary reward system
Magic Ears is clear on its priorities — they want you to teach with energy and passion. This is why the reward system is built-in and all you have to do is click on the trophy icon.
You don't need to spend your hard-earned money buying materials and spending time crafting some elaborate reward system. It's all there on the platform.
14. Friendly Beijing staff
When you teach remotely, you may feel like you are just a number. Not with Magic Ears as you always have a contact from the Beijing office through DingTalk, which is a Chinese social media app used to communicate with the office.
This is important to me because I like to feel connected. I want to know that I can easily send a message to someone in Beijing and get a response.
15. Hold Harmless tech issues
This is very important and unique because no other company is this understanding. If you are encountering a tech issue, it isn't held against you.
As long as you are able to show proof that you were at your desk and ready to teach, you will not be penalized. So keep your phone close by, be quick to take screenshots and photos and always, always be in touch through DingTalk with the Beijing Team.
16. Standby system
This works twofold. Teachers who have made it to Junior are eligible to open standby slots. You may or may not teach. You are still paid close to half if you just sit and show that you are ready and available if you are called on.
The standby system makes the flexible and generous Magic Ears cancelation policy sustainable. Many teachers "give back" by signing up for standby classes to make up for those times they had to cancel classes due to emergencies.
Magic Ears Review: The Cons
This Magic Ears review is honest, so while I had to dig deep to think of downsides to being a Magic Ears teacher, there are a few to consider:
1. Early hours
If you are not a morning person, then this isn't for you. Because the students are mostly based in China, we work around their schedules. Just think of it as their afterschool and weekend program. In Central Standard Time in the US, I typically work from 5:00 am until 7:00 am.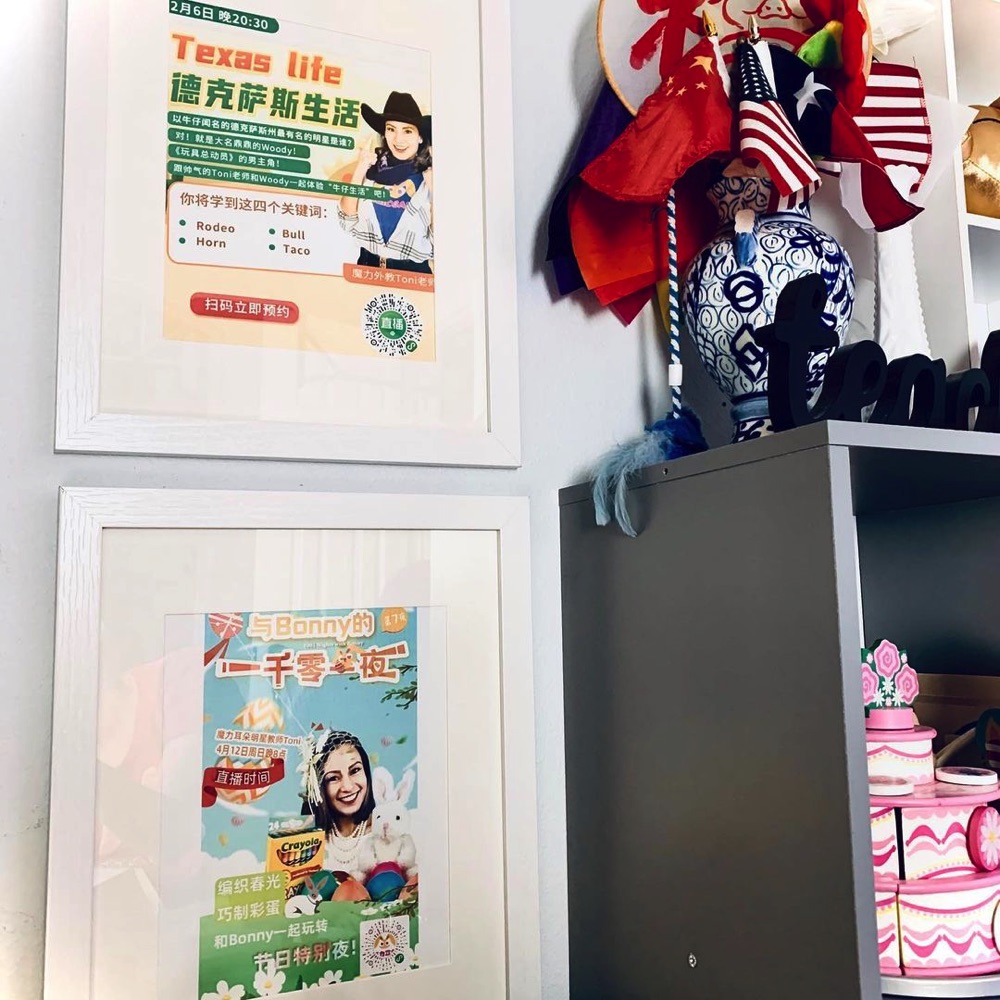 2. Company bookings
You cannot control the number of confirmed bookings or classes you are given. Magic Ears has a ranking system from Junior to Master. Only Magic Masters are guaranteed 100% of all the slots they open in their schedule. You need to work your way up to get there.
3. Vague ranking up system
In some Magic Ears reviews, I've heard of teachers who have been working hard to "rank up" in order to get more confirmed bookings but are discouraged with being turned down each time.
It's hard not to hear the negative, but then again you'll also hear success stories of other teachers who had been in similar situations yet with a lot of perseverance and patience were able to rank up to receive more bookings.
So, listen and take advantage of your success manager and coach. They watch your classes and your growth. They are there to build you up and not tear you down.
4. 24-hour class confirmation
While you may see your schedule on your portal full of classes booked, they aren't confirmed. Classes can bounce around as the student's parents have the flexibility to cancel within 24 hours.
You can't plan in advance unless you have reached Magic Master status as your bookings are not confirmed until that 24-hour mark.
5. Holes in schedule
So if you are not yet receiving 100% bookings and open slots from 4:00 am to 7:00 am, there are chances that you only teach a 4 am class and then one at 7 am.
That's just due to student demand. The higher you are in rank, the fewer "holes" you'll have as your percentage of guaranteed bookings increases.
6. Language barrier on weekends
If you are having any difficulty with the platform or trying to solve tech issues or working with the team on the weekends, the staff has very limited English.
Many have ended up frustrated as they cannot communicate to solve the issue. Luckily, a full staff is present during the week with greater English fluency.
7. High energy level
Magic Ears is not for everyone. If you are not a bubbly, energetic person, or at least able to teach, showing lots of passion and energy, you will probably not enjoy working for the company.
Magic Ears prides itself on its highly passionate teachers exuding the Energizer Bunny!
Parents have come to expect this level of energy and is what they want teachers to do to engage their children.
Teaching marathon classes may not be sustainable, as teaching a few classes with high energy can be exhausting if you've had a late night. So prepare for success and be intentional with your bedtime.
Is Magic Ears a Good Fit For You?
If you're enthusiastic, eager, and meet the Magic Ears requirements, then becoming an ESL teacher may be the job for you.
As I mentioned, I love working with this company as it's one of the highest paying in the business, allows me to pick and choose my hours, and offers the best cancellation policy as well.
I hope this Magic Ears review has answered your questions and helped you be better prepared to teach. All that's left to do is click here and sign up to become a teacher today!
Like This Article? Pin it!