Do you want to travel the world, but aren't sure how to make money while doing so? In this week's article, we have an interview from Dorene and Troy who share about their experience working as travel brand consultants around the world! When you're looking for online jobs and travel jobs, think about what you're good at and what you're an expert in, which is exactly what these two have done.
Wondering how to make money online and much money you can make from working as a travel brand consultant? How to find a job? What the job entails? What are the pros & cons? Read on!
Please Tell Us a Little Bit About Yourselves
We are Dorene and Troy, from Travel Life Media, a married couple, 46 and 47, Canadians, who decided to reinvent ourselves in our 40's and ditch our traditional lifestyle and careers in our highest income earning years to rebuild our work and lifestyle while location independent.
Our former careers were 20+ years as a TV producer/editor for sports documentaries (Troy) and Marketing Director (Dorene) for alcoholic beverage brands such Budweiser, Stella Artois, Jim Beam and Canadian Club Whiskeys.
We were yearning to travel more often and work for clients we wanted to help and support. We love to travel and liked the idea of simplifying our lifestyle– less stuff– location independence– simpler living. Before our career change we vacationed a month of every year for 16 years, now for the last two and a half years, we travel fulltime wherever we want.
Tell Us About Your Job as Travel Brand Consultants
As travel brand consultants we combine our skills in marketing and TV story-telling to help Travel Companies improve their marketing skills, share their travel stories with video and create better business results. It's a great job because of the flexibility to work with who we want to and where we want to. We often go on many tours to capture the company's video stories, while meeting incredible people from all over the world.
Why Did You Choose This Job?
We were missing out on life, and we knew it. We felt stuck in the corporate world, working 50+ hours week, we felt creatively stagnant and bored with a life full of commitments. At the same time, we had friends and family that were sick, unable to pursue their dreams. We asked ourselves, "What the heck were we waiting for to create a lifestyle we love?"
We got into this career totally by trial and error. The first year we traveled, to decompress and figure out our new nomadic lifestyle. We learned how to start a travel blog, but then we realized we didn't want to rely on this method for full-time income.
Our business skills were invaluable to help travel brands, and often we were asked by travel companies while blogging how we could help them with their business. We discovered how much we enjoyed helping travel businesses with their marketing strategy and creating videos to share their great travel stories.
Where Have You Worked?
We have done client work for travel businesses in Nicaragua, Colombia, Sri Lanka, India, Canada and U.S.A. so far. We usually stay in one country for at least a month, but the benefit is staying for longer such as 3-6 months, to work on bigger projects like a comprehensive strategy and meaty video projects. Specifically, we have created brand strategies that led to making a brand manifesto video, or videos about specific tours, or even a full-scale business, marketing, and financial plan.
Do You Need to Be Certified, or Have Any Qualifications?
This job is all about transferring relevant career skills to a different industry. Marketing skills are very relevant business skills and so is video development. We have university degrees and years of experience behind us, however, when we first started, we were asked about our expertise in the travel industry.
We didn't have any, (other than our knowledge as travelers), so we leveraged the exchange economy and worked on these projects in exchange for free tours and accommodation. This approach built up our references in the industry and gave us the credibility to get paid work. The benefit is we are long-term travelers ourselves, who use these kind of services, and we are equipped to see opportunities and challenges not only as marketers but as travelers too.
How Can People Find Travel Brand Consultant Jobs?
This job is very much about internet research, cold calling and asking for referrals. Before we land in our next country, we do our own internet research of travel companies in the area. We also use the Travel Massive Community directory to find travel companies to add to our research list.
We search for business directories from travel and tourism brands in a particular country. We review their websites, social mediums and press releases to see if they could use some marketing and video support, then we write an introduction of ourselves, and a brief outline of our skills, experience and a personalized example of what we see from their business that could require our help.
Additionally, we ask hotels, travelers, and locals of names of tour companies they have used. The key is to find the decision maker, craft a proposal and follow-up in person, and find a company that has the means to pay for services, yet need help that will enable them to improve. The job possibility here is endless and available for any country that is promoting tourism.
This approach does take effort, a thick skin to handle rejection, persistence to follow-up and feel confident in the value you can bring to a business.
What is The Application Process Like?
In some situations, there may be a listing for a job like this in the Travel Massive Job Directory, but we found that these jobs are a full-time, fixed location desk jobs with large travel companies. We use our Travel Life Media website as our online resume. Otherwise, we create our own job opportunity with the research, cold calling and warm referral method as above. Once we establish contact, we do go in for a face to face meeting to discuss ideas, and the opportunity to work together on a small or large project.
Do You Need a Working Visa?
This area is a grey area, and entirely dependent on the country you are working. It would be safe to get a working visa but if the project is just for one month, it would be impossible to get a visa on time, and it would also be financially challenging.
For shorter projects, we work in exchange of services like accommodation and tours, or we often get paid via Paypal with foreign based company operating in the country. We still pay Canadian income taxes as technically we are still residents and our investment and saving income is based there.
For larger projects, we consider applying for a business visa. For instance, we are now living in Colombia for 4-6 months a year as our home base, so we are applying for a freelance business visa as we work on longer term projects with Colombian businesses. The best way to request a business visa in a country is to connect to the Facebook group community of Expats in the area. They are the best resource for advice, and legal resources to acquire a visa.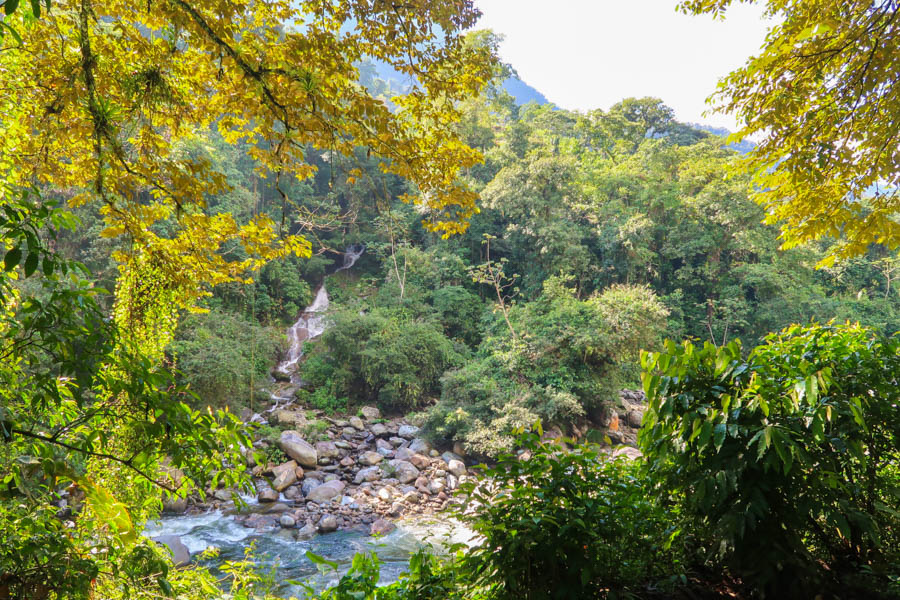 What Does Working as a Travel Brand Consultant Entail?
A day in the life of this job is entirely flexible and varies depending on the companies we work with, and the scope of the project. Given we are freelancers, we generally set the pace, deadlines, and working time.
Generally a project flow looks like this: Once a plan and budget is agreed, f
irst we have meetings with our new partners to establish and understand their business. We will interview the owner, understand their business, their brand, goals, and consumers. This will lead to creating a marketing strategy, financial plan and competitive analysis over several weeks.
This work will lead to a brand video manifesto, where Troy will work on scripts, creative ideas and a shooting schedule to film footage for a brand video over the course of several days or weeks. Depending on the project and time frame, our days are often long, sometimes there are timeline pressures, and shooting schedules to meet deadlines, and work within the structure of the company, if we need to shoot segments of tours, or staff.
However, the benefit of freelance work and choosing businesses you want to work with, is creating a calendar and timeline that works for you.
What Does a Travel Brand Consultant Earn? How Much Do You Get Paid?
As freelancers, our pay is based on the size, scale of the job and the number of employment we have at any given time. It also depends on the country we are working in and how well we negotiate. The key is knowing how to negotiate, valuing what you are worth, but also being reasonable with the standard of living in countries where you work.
On average, we make between $500-5000 USD per job and make between $1000-8000 USD per month which includes income from other side projects and blogging. Sometimes we work in exchange for services such as accommodation and food stipend, and free tours.
Often we do this because we met the owners, and we are interested in working on the project and housing is always a benefit to offset our costs. If our clients are in Canada or the USA, we charge our regular hourly rates ($150USD/hr), for developing countries where we work, we charge a lower rate per hour ($55-85USD/hr).
We also offer payment plans. The key with this job is showing the benefit our work will bring to improve their overall business. We also show how long it will take in revenue for our fee to break even for their business. We often work in countries that are a much lower standard living that our past life in Canada, so we have the financial flexibility to make nowhere near our previous incomes. We also chose to work with non-profit, social enterprise projects at least once or twice a year.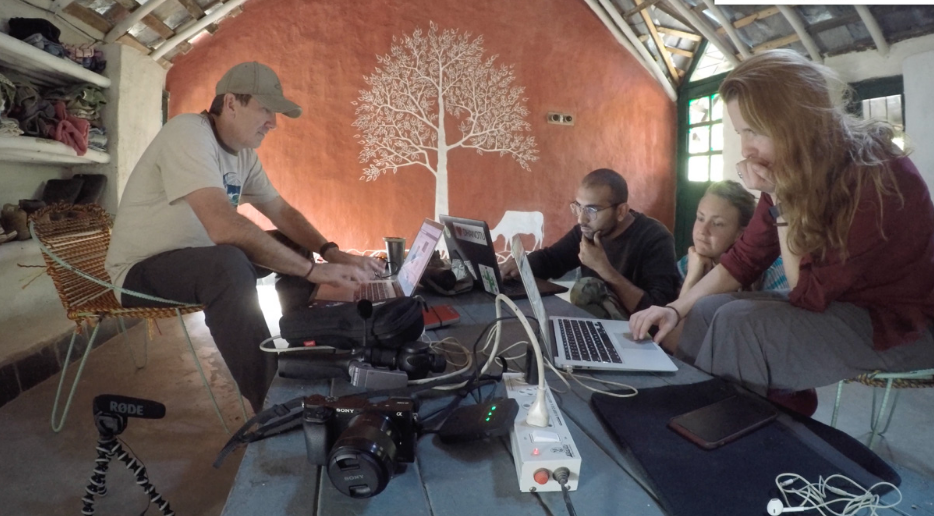 What Are The Hours Of Work?
The benefit of freelance work is we often set our own hours. Typically we do work 9-5pm and a few hours on weekends when there is a deadline because we also manage our blog and the hustle of securing new business and sponsorship proposals. Strategic marketing plans take time and so does video development so we may work long hours, but it's for the projects we choose, and work that inspires us!
Do You Do Any Contract Work, or Side Jobs?
As a side job, we pick up other freelance projects such as video editing, small marketing projects such as creating Facebook ad campaigns or a small pricing project. We also run our blog so juggling the client commitments with our blog is often a challenge!
What Are The Working Conditions Like?
Every work situation is different for us. The benefit of choosing this freelance work lifestyle is meeting people before we work on a job and deciding whether we want to work with them or not. We spent too many years working in corporations where we had no choice – now we choose to collaborate with people and projects that inspire us!
This is an incredibly rewarding job. We work and travel, it's not easy, it's still a challenge but a rewarding one! Many of our travels take us to Latin America, and our Spanish is not yet up to par. Understanding conversational Spanish is one thing, but another challenge is business Spanish! Although tourism language is often English, it does require negotiations in native languages.
What Are The Pros & Cons of Being Travel Brand Consultants?
The Pros of this career path as travel brand consultants are:
The opportunity to live, work and travel in any country we want.
To choose who we want to work with before we accept a job.
With living location independent, often in lower-income countries than our countries of origin, we don't have the stress of selecting projects that earn us the same amount of money as our past careers. We live simply with few costs.
We get the perks of free travel tours as part of our compensation package.
Sometimes we get free accommodation as compensation, which is our biggest living cost.
The Cons of being a location independent travel brand consultants are:
We no longer have a steady income. We have to be confident and hustle to find, solicit and persuade businesses to hire us all the time.
We are always selling, and sometimes it is exhausting.
You have to be prepared to hear no, or getting business that isn't worth the effort financially at times. We have fallen into the trap of accepting jobs, but then we were getting paid what we were worth in time and effort.
Relying on very poor internet in some countries or areas where we work.
Living in sub-optimal working locations, offices, and guesthouses.
Heavy reliance on our equipment, if our computers or cameras are broken, often it's not easy to find a repair shop in many of the countries where we work. (especially Apple products)
The risk of not having a legitimate visa in some countries where we work. (if we are there for a short time).
Dealing with the financial outlay, legal fees and red tape with business visas.
Language barriers in some countries, results in not getting some work projects or selling our services in the native language.
Often we are in a beautiful country and we want to travel, but we are so busy with delivering projects we miss out on travel opportunities before we leave the country.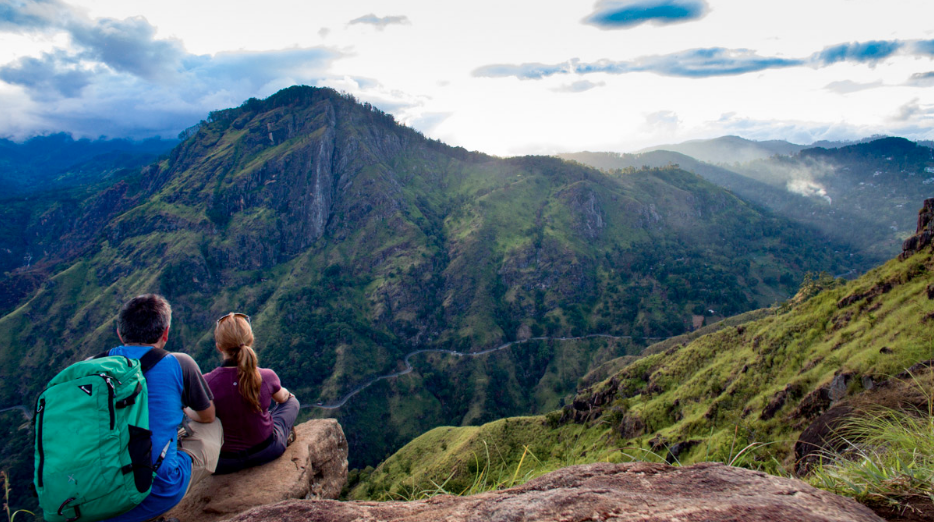 Why Do You Love This Job?
Troy and I wake up every morning excited to work. We created a lifestyle that ensures we do the things that keep us healthy habits like meditation, journaling and working out every day, and then we start work on our schedule.
We believe we have found our purpose; to help businesses succeed while allowing us to promote people to travel more meaningfully; to change, grow and evolve, just like what travel has provided us. We do see ourselves doing this joblong-term, although it will change, as it is now, such as spending much more extended periods in one country to better understand the market, and to take advantage of the connections we make.
Any Final Advice For Someone Wanting to Become a Travel Brand Consultant?
First of all, don't underestimate the skills you already have from your previous work or volunteer experience, and it doesn't necessarily have to be in a related industry. Skills are transferable. If you volunteer or work in exchange, this can give you valuable experience and references for the type of job, or field you want to work in. You can learn a lot about a new industry on one job, and don't forget the power of online courses to complement your skills.
For more ways to make money while travelling the world, check out these posts:
How To Make Money and Travel The World as a Cruise Ship Worker
How To Make Money and Travel The World as An Online ESL Teacher
How To Make Money and Travel The World As a Scuba Dive Master
How Much Money Can You Make From a Travel Blog?
Like This Article? Pin it!