We've talked about the crumbling ancient ruins, the flavourful foods and the incredibly hospitable people. In this post, you'll see some landscapes that you probably thought could never exist in the Middle East. When people think of this area of the world, they typically envision miles and miles of dry deserts. Which is true, but there are also some lush, green mountainous areas, oases dotted throughout sand dunes, ancient forests and salty seas. Here are some of our favourite landscapes from our journey through the Middle East.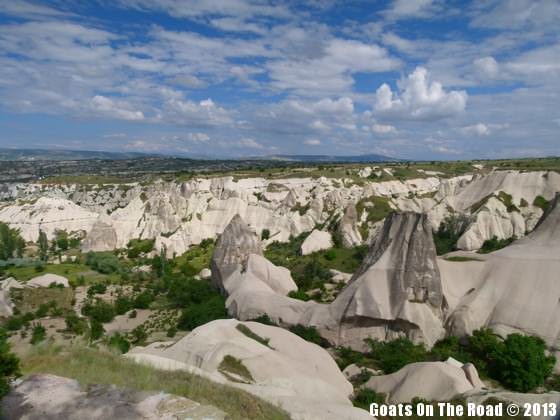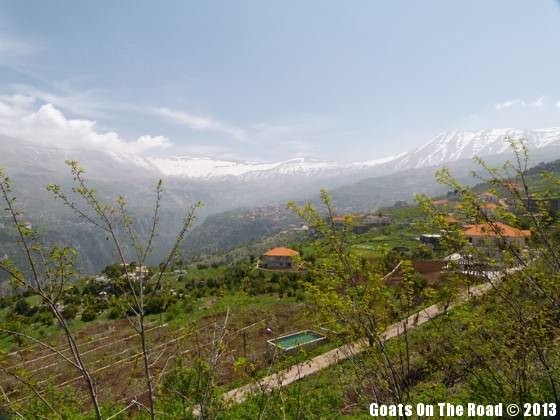 We've hiked over the Valley Of The Kings to see aerial views of the Hatsheput Temple. We've waded through a river and climbed up a waterfall at Wadi Mujib. We've hiked through some of the most ancient forests in the world and felt like a cork bobbing in the Dead Sea. We've sand-boarded in the Great Sand Sea and enjoyed numerous sunsets from our felucca boat on the Nile River. The Middle East has a beautiful variety of landscapes just waiting to be explored by the intrepid traveller. So, what are you waiting for? Get out there!
MIDDLE EASTERN MOMENTS: THE PEOPLE
MIDDLE EASTERN MOMENTS: THE FOOD
MIDDLE EASTERN MOMENTS: THE ARCHITECTURE & RUINS
 Like this Post? Pin it!
Disclaimer: Goats On The Road is an Amazon Associate and also an affiliate for some other retailers. This means we earn commissions if you click links on our blog and purchase from those retailers.