To many travelers, moving to Italy is the ultimate dream. You get to live the good life in a country full of natural beauty, unparalleled culture, and of course, mouth-watering food.
From the bustling cities of Milan and Rome to the quiet, charming villages of Sorrento and Assisi, Italy is filled with adventure around every corner. But living in Italy is far different than visiting on holiday. There are particular challenges and cultural differences that you need to take into account.
It's not the cheapest country to travel and it's not the cheapest country to live either, but there's still great value to be found here.
That's why I've put together this how-to guide to moving to Italy. I'll discuss everything from what to expect as a foreigner to where to find the best apartment. You'll be on your way in no time to living la dolce vita!
Moving to Italy
If you've ever dreamed of spending the day indulging in gourmet cuisine, visiting world-class museums, and admiring centuries of historic architecture, then moving to Italy might just be for you. But before you hop on the next plane to Rome or Florence, there are a few things to remember to help you prepare for your big move — whether temporary or permanent.
Why You Should Move to Italy
There's more to Italy than homemade pasta and free-flowing wine (although there is plenty of that, too). As one of the biggest cultural influences on the planet, Italy attracts hordes of tourists and expats every year.
History buffs can explore the ruins one of the oldest civilizations on the planet. Art lovers can admire Renaissance masterpieces from Michelangelo, Leonardo da Vinci, and Raphael, while foodies can enjoy some of the most delicious dishes known to humankind.
Not to mention, you'll also be living in arguably one of the most beautiful countries in Europe. From the rolling vineyards of Tuscany to the coastal shores of Sorrento and Amalfi, Italy has no shortage of magnificent landscapes.
Essentially, this laid-back, fun-loving, Mediterranean country has something for everyone.
Preparing to Move to Italy
Planning to move abroad can be one of the most exciting experiences of your life. However, there are a few things to keep in mind to help make your transition to life in Italy as smooth as possible.
First, you'll need to determine if you're allowed to stay, live, and work in Italy. Without the proper visa, you won't be allowed into the country. Depending on your nationality, you might be required to obtain a visa to live in Italy longer than a few months.
Your next step is to calculate your budget and cost of living in Italy. Major cities – like Rome, Florence, and Milan – can be much more expensive than smaller towns. If budget is a big concern, then you'll need to think about finding accommodation in the countryside, suburbs, or smaller villages around Italy.
After you pick where you want to live in Italy, you'll want to start planning your move. That means finding the right apartment, looking for a job or co-working space, and finally, making friends! In my opinion, the best way to feel comfortable in Italy is by developing a network of friends and connections.
Want more reasons to move to Italy? It's on our list of the top countries to visit, and one of the cheapest countries to visit in Europe!
Living in Italy: The Culture and Things To Know
Although you may have visited Italy for a holiday or during a school trip, living there is an entirely different story. Many people move to Italy thinking their time abroad will be an extended vacation. But unlike a holiday, they soon realize that living in a new country brings different challenges.
Italian culture is associated with good food, lively music, amazing arts, and ancient architecture. To locals, the Italian lifestyle is summed up with one phrase – la dolce vita, or the sweet life. Being able to relax and enjoy the wonderful things in life is the epitome of Italian culture.
While all of this is true, there are other cultural differences to take into account before you move to Italy.
Communication Style
Italians are known for being direct, blunt, and in many cases, loud and outgoing. They speak with their hands and body and will confront you with whatever feeling or emotion they currently have. To outsiders, the Italian communication style may be considered rude or overwhelming. But by understanding this cultural difference, you'll realize that there is no malicious intent.
Slow Paced Life
In many western cultures, you'll see people walking fast, face down in their mobiles, and always on the move. Italy is quite different and much slower paced. To Italians, the destination is the journey itself. If you're moving to Italy, remember to take the time to soak in the world around you! You just might find that you develop a great appreciation for the country and culture.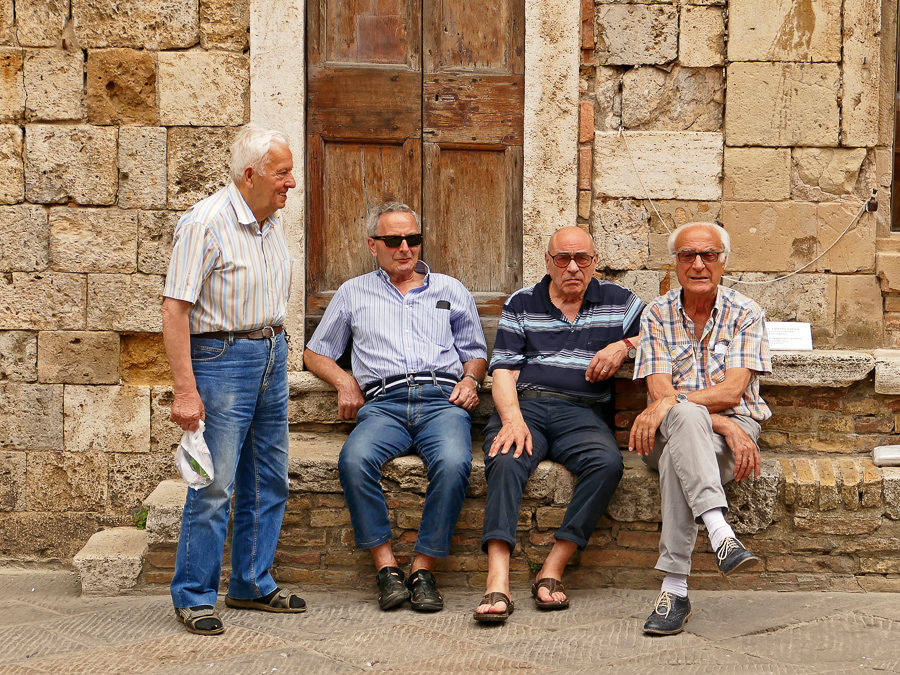 Driving to Your Own Rules
Take a step outside, and you'll notice that there aren't too many rules on the road for drivers. To foreigners, driving in Italy can be an extreme sport. Drivers like to stay close, turn without using signals, and use their horn obsessively.
If you do choose to rent a car, then be aware of the speed limits and regulations for drivers. But also keep in mind that you probably won't see many locals obeying them!
Shop 'Til You Drop
You don't have to live in Milan to know that Italians take fashion and style very seriously. In many cities, you'll see that people dress up just to take the bus or the grocery store. Unlike the US or other countries, Italians tend to favor fashion over comfort — keep this in mind when considering moving to Italy.
This also means that you'll unlock a world of shopping opportunities while living in Italy. From designer boutiques to large-scale brands, shopping in Italy is in a league of its own. You're guaranteed to find something stylish and trendy to wear.
English Is Not Spoken Everywhere
Unless you can fluently parla italiano, you'll probably be relying on English to get around Italy. While many hotels, international restaurants, and tourist destinations speak English, it's important to note that this is not the case in most regions around the country.
For this reason, you would be better off learning a few words in Italian rather than expecting English to be spoken everywhere. Not only will you have an easier time ordering in restaurants and taking taxis, but you'll also gain a deeper appreciation for the country and culture.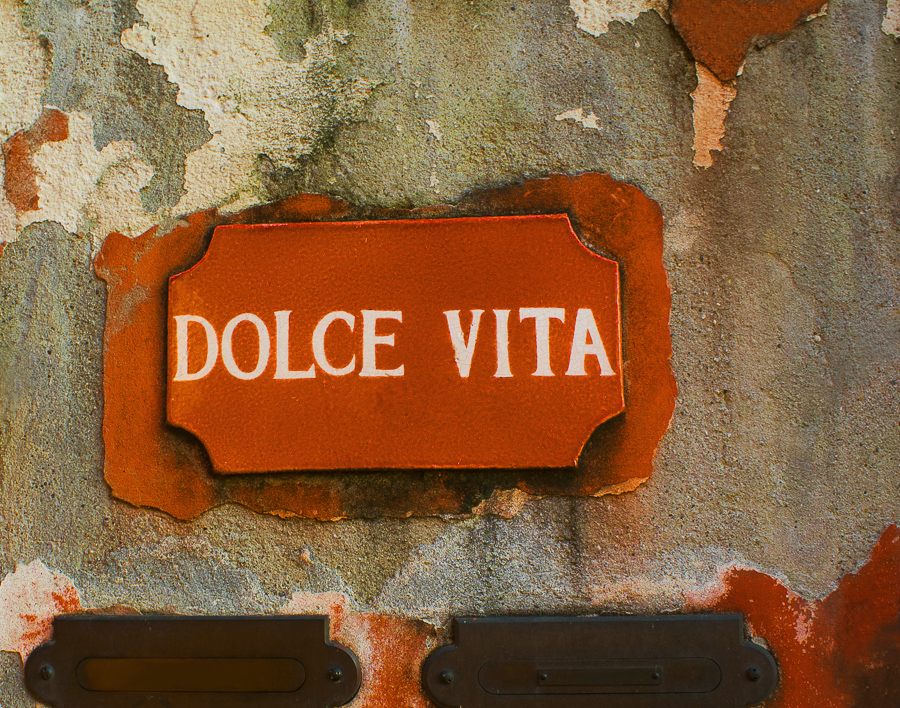 Italy Is More Affordable Than You Think
If you've ever spent a holiday in Italy, you might be aware that food, hotels, and excursions can be quite expensive. For this reason, many tourists believe that Italy is an expensive country.
However, if you venture outside the tourist hotspots, you'll find that living in Italy can actually be relatively affordable. Of course, this will depend entirely on how you choose to live.
I'll cover the cost of living in Italy a bit later in this article.
Moving to Italy: Where to Live
From the snow-capped Italian Alps in the north to the warm, sun-soaked waters of Sicily in the south, Italy is an incredibly diverse region. With half a dozen major cities and hundreds of quaint, charming villages to choose from, finding the ideal place to live can be difficult.
Many expats choose to live in a big city such as Rome, Florence, or Milan. However, there are plenty of other places that offer unique experiences and one-in-a-lifetime opportunities for foreigners. Depending on your lifestyle, budget, and favorite activities, you'll surely find a place in Italy to call home.
Rome
Italy's cultural and political capital sits in the middle of the country and is home to some of the most iconic landmarks in the world. Between the Vatican, the Colosseum, and the Roman Forum, Rome is overflowing with 28 centuries of history. Who wouldn't want to live in one of the oldest and most influential cities in Europe?
Almost 10% of Rome's residents are expats, which means it's an ideal city to introduce you to the Italian lifestyle. Most people within the city center speak some English, and the public transportation system is better connected than other parts of the country.
Besides the big attractions, Rome is also dotted with dozens of picturesque neighborhoods. You can choose to live in the bustling, ivy-lined quarters of Trastevere or the ancient Centro Storico. If bar hopping and trendy boutiques are more your style, then you can stay in the Monti or Testaccio neighborhoods.
Learn more in my guide to living in Rome as a digital nomad.
Florence
Located in the heart of Tuscany is the vibrant, creative city of Florence. Known for housing some of the most extensive and influential art collections in the world, Florence is an ideal destination for culture lovers.
Unlike other big cities on this list, Florence has more of a small village atmosphere. The hidden alleys are lined with cute cafes, independent boutique shops, and hundreds of family-style eateries.
Of course, no description of Florence would be complete without talking about the city's impressive Renaissance architecture. As you walk through the city, you'll feel as if you've been transported back to the medieval ages, with sprawling squares, marble statues, and towering columns around you. And at the center of it all is the ornate Duomo Cathedral, the largest dome building in the world.
Over the last few years, Florence has become a bigger destination for expats and foreigners. Thanks to the city's top universities, it's also an excellent place for study abroad students.
Milan
As the economic powerhouse of Italy, Milan has a distinctly different personality than other cities in Italy. Not only is Milan the design and fashion capital of the world, but it's also Italy's wealthiest city.
Milan's historic city center is juxtaposed against towering skyscrapers and modern highrises. For this reason, you'll find many international businesses and companies contributing to Milan's sophisticated urban lifestyle. In some parts of the city, you might feel as if you're walking through Manhattan rather than Milan!
Despite its finance-heavy reputation, Milan is still overflowing with charm. You'll find some of Italy's most famous museums here, housing masterpieces including da Vinci's The Last Supper and Piero della Francesca's Brera Madonna. You'll also see magnificent architecture works, including the impressive, towering Milan Duomo.
Milan tends to have a higher cost of living compared to other places in Italy. On the other hand, you'll receive many high-end luxuries and comforts in return.
Cost of Living in Italy
Despite what you may think, living in Italy doesn't have to break the bank. Depending on where you live, how you spend your time, and where you eat, you can enjoy life in Italy for much less than what you'd spend in other Western countries.
Cost of Living in Italy: Accommodation
When moving to Italy, your biggest expense will probably be paying for accommodation. If you plan to live in the city center, you can expect to pay higher prices compared to living in the outskirts or suburbs. It's also worth noting that private apartments will also be more expensive. If budget is a concern, you should consider sharing an apartment or house with roommates to alleviate the rental costs.
Here's an example of what you can expect to pay for rent in Rome, Florence, and Milan:
Private 50sq meter flat in Rome center: 1100€ ($1,225USD)
Private 50sq meter flat in Florence center: 700€ ($780)
Private 50sq meter flat in Milan center: 1000€ ($1,115)
Room in shared flat in Rome: 650€ ($725)
Room in shared flat in Florence: 500€ ($560)
Room in shared flat in Milan: 550€ ($615)
Cost of Living in Italy: Food and Drink
Food in Italy is more than just a meal. To many, it's an art form, and one of the most important factors in Italian culture. To put it simply, Italians take their food very seriously!
Fortunately, you don't need to spend a lot in order to eat like a King (or Queen) in Italy. Although a meal in a touristy restaurant can be expensive (and in my opinion, not as delicious), you can still find many restaurants and food stalls that whip up cheap and filling dishes.
Meal in an inexpensive restaurant: 8€ ($9)
Three-course meal in a mid-range restaurant: 60€ ($67)
Bottle of beer in a restaurant: 3€ ($3.35)
Glass of wine in a restaurant: 5€ ($5.50)
Bottle of water in a restaurant: 2€ ($2.25)
If budget is a big concern, then I recommend saving money by cooking at home. Italian markets and grocery stores are cheap and well stocked, which means you can prepare yourself a gourmet meal for just a few Euros a day. Having said that, you should definitely indulge in the local cuisine every once in a while — it's all part of living in Italy.
Loaf of bread: 1€ ($1.10)
Local cheese: 2.60€ ($2.90)
12 Eggs: 2€ ($2.25)
1kg of chicken breasts: 8€ ($9)
1kg of apples: 1.50€ ($1.70)
Cost of Living in Italy: Transportation
Between the trains, taxis, and buses, the public transportation system in Italy is surprisingly well-connected and affordable. This includes both inner-city, regional, and long-distance travel.
One-way ticket: 1.50€ ($1.70)
10-minute taxi ride: 8€ ($9)
Rome to Naples train ticket: 15€ ($16.75)
Rental car for one day: 20€ ($22.30)
It's important to note that most foreigners are not allowed to drive within the city center of most places in Italy. You should familiarise yourself with the ZTL (Limited Traffic Zones) before renting or driving a car.
The only downside of Italian public transport is the schedule. It's common for trains and buses to run late, be delayed, or even get canceled due to weather or strikes. If you need to be somewhere fast, or on time, then your best option is to take a taxi (or walk, depending on the distance).
Things To Do in Italy
Living in Italy means you get to see amazing sights and experience fun and entertaining activities. Even if you spent months (or years) in Italy, you'd barely have enough time to scratch the surface of everything this magnificent country has to offer. To make the most of your time, I've put together a list of my favorite unforgettable and must-see sights in Italy.
Wine Tasting in Tuscany
A short, one-hour drive from Florence takes you deep into the heart of Italy's wine region. Known for growing and producing high-quality Chianti, Montepulciano, and Vin Santo wines, Tuscany is a breath of fresh air right in the middle of Italy.
The best way to see Tuscany's wine area is by renting a car. As you cruise through the rolling vineyards and hills, you'll be able to stop at one of the many wineries for lunch and wine tasting. Dozens of little village are also scattered throughout Tuscany, and a car gives you to the freedom to stop and visit at your leisure.
Walks of Italy offers great tours around Italy, and their wine tour into the Tuscan countryside is highly recommended.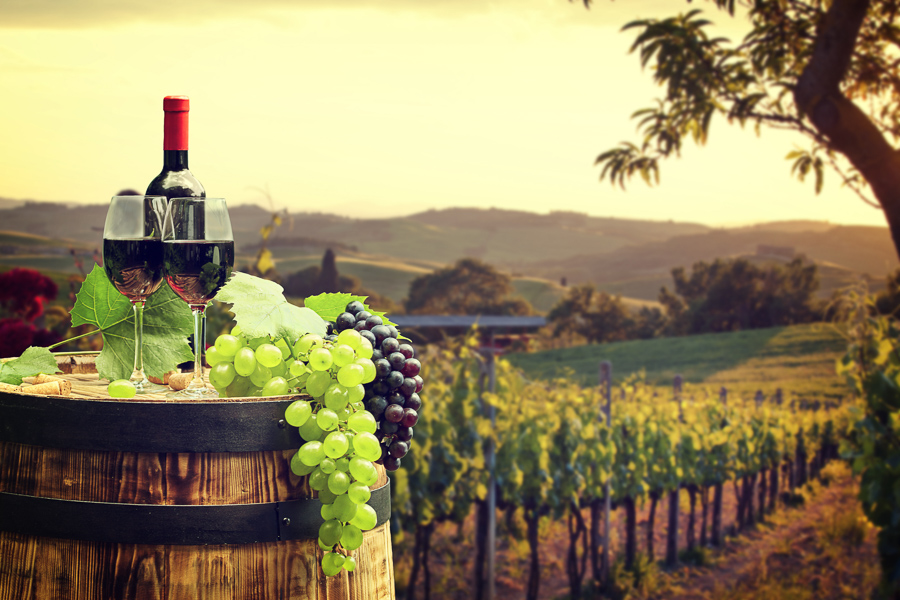 Explore History in Rome
No trip to Rome would be complete without visiting some of the city's most iconic landmarks. As one of the most influential cities to the modern world, Rome is the home of the Roman Republic, the Roman Empire, and even the Catholic Church.
During your time in Rome, you must visit the historic ruins of the 2,000-year-old Colosseum, which was known for hosting the wild and often brutal gladiator games. After the Colosseum, make your way over to the Roman Forum, the center of ancient Rome. Finally, end your tour at the Vatican, a governed city-state, and headquarters of the Roman Catholic Church.
Of course, these are just a few examples of the wonderful sights you can see in Rome. Customize your own itinerary and discover the city's best attractions on your own. Here's a list of some of the top rated tours in Rome with Walks of Italy:
Take a Break in the Amalfi Coast
Considered one of the most picturesque regions in Italy, the Amalfi Coast is located south of Naples. Rent a car and take the scenic, albeit winding, drive through Amalfi for some of the most panoramic views of the Mediterranean. In fact, the Amalfi Coast drive is believed to be one of the most beautiful drives on the planet.
Although many people visit Amalfi for the views, the neighboring towns are also worth noting. You can spend a few nights in the famous port-side town of Positano, or the lush, mountainous gardens of Ravello.
Ski the Italian Alps and the Dolomites
During the winter, millions of skiers and snowboarders flock to mountains for fresh powder and pristine snow conditions. On the eastern Venice side of Italy are the Dolomites. There are many different slopes to choose from in the Dolomites, including Cortina d'Ampezzo, Madonna di Campiglio, Val Pusteria, and Bolzano.
If you're closer to Milan or Turin, then you can head up to the Alps. The Alps are less crowded and far cheaper than the Dolomites. You can choose between the stunning Gran Paradiso National Park or the breathtaking Courmayeur area in the Alps.
Moving to Italy: How to Choose Accommodation
Despite what you may think, finding the ideal accommodation in Italy doesn't have to be challenging. You have several options, including apartments, studio apartments, houses, and even villas! In some areas, renting an apartment in the city center can actually cost the same in rent as a villa with a pool in the countryside.
Whether you're looking for short-term or long-term housing, there are several websites to help you with your search.
Pros and Cons of Living in Italy
Between the gourmet cuisine and the laid-back lifestyle, living in Italy can be an amazing experience. However, it's important to remember that living in Italy is vastly different than visiting on vacation. There are specific advantages and disadvantages to keep in mind before deciding to move here.
Pros of Living in Italy
Amazing food that is out of this world
Access to hundreds of art and cultural museums
Relaxed quality of life
Relatively affordable cost of living
Incredible historical sites
Cheap regional and domestic transportation
Beautiful and diverse scenery
Cons of Living in Italy
English is not widely spoken everywhere
Some places can be a little rough around the edges
Public transport can be delayed or canceled
Many tourists, especially in the summer season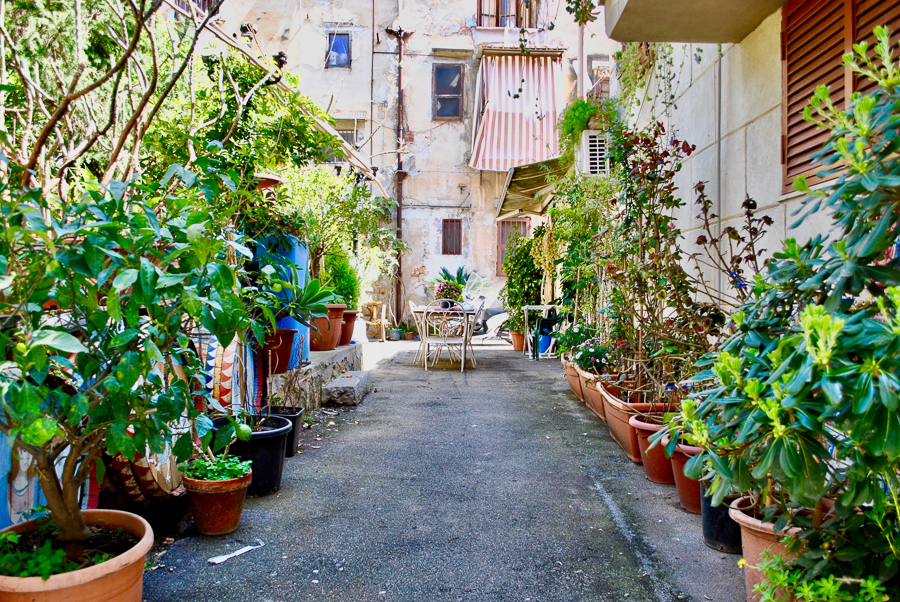 Final Thoughts About Moving to Italy
As you can see, living in Italy can be one of the most exciting experiences you'll have in your life. Spend a few months in the sun-soaked coasts of Amalfi or Cinque Terre, reside in the charming villages of Tuscany, or live in the vibrant cities of Bologna or Naples.
Take some time to learn the beautiful Italian language, appreciate the true beauty of an authentic pizza, and eat the best gelato in your life as you adjust to living in this gorgeous country. By immersing yourself in a new culture, meeting friendly locals, and stepping outside your comfort zone, you'll truly understand the meaning of la dolce vita.
I hope this guide to moving to Italy helped answer any questions you might have had. If I missed anything, leave a comment below.
Like This Article? Pin it!