Welcome to our Mozambique Travel Guide. On this page, you'll find all of our posts about Mozambique travel as well as some useful travel tips about the best time to visit, where to go, things to do, a helpful Mozambique travel budget, and much more.
Mozambique is likely far less-developed than you envision. When you think of the stunning beach and spectacular diving in Tofo and the Portuguese capital of Maputo, you're likely going to have images of a tourism hot spot, but that simply isn't the case.
Mozambique is still delightfully off-track and while a lot of people do visit, you only have to take a couple of small steps away from the main tourist trail to find yourself happily in the middle of nowhere. We spent a month backpacking around Mozambique and created some of our most memorable travel experiences to date.
Mozambique is particularly undeveloped and is one of the poorest countries on Earth so traveling here ethically could have a very positive impact on the economy and the local people.
Meet the locals of Mozambique and find a friendly, welcoming group of mostly Portuguese and Swahili-speaking Africans who are learning to adapt to the growing tourism market in the country.
As a northern neighbor of the more developed South Africa, with a population of over 29 million people and an area of 801,590 square kilometers (309,500 square miles), Mozambique appears on the map to be a pretty easy country to explore.
However, in reality, a haphazard public transportation system and poor (but improving) roads mean that travel here isn't really simple at all. Expect long wait times for small minibusses and arduous long journeys, particularly if you're heading to the north (recommended).
Challenges aside, for every pothole in the road and flat tire along the way, Mozambique rewards visitors with stunning white-sand beaches, pristine national parks, friendly people, and (thanks to Portuguese influence) some of the most flavourful food on the continent.
Give yourself plenty of time to explore Mozambique – you won't regret it.
Latest Mozambique Blog Posts
Below, you'll find all of our latest Mozambique travel blog posts which include not only our personal travel stories and experiences from traveling Mozambique for longer than four weeks but also some useful travel information to help you plan your own trip to the region.
Mozambique travel is by no means easy, but it is extremely rewarding. In this budget guide to backpacking Mozambique, you'll ...
If you're planning on visiting Mozambique, don't just merely stick to the southern areas and Mozambique Island. Instead, venture north to the Quirimbas Archipelago. It's not an easy journey, but believe me, the deserted white sand beaches, incredible old towns, exciting wildlife, and friendly local people will make the journey more than worthwhile.
Plan Your Trip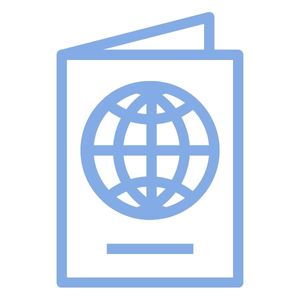 Visa Requirements
What you need to enter the country and travel for the duration of your intended trip.
Places To Visit in Mozambique
Mozambique is a beautiful country located on the eastern coast of Africa, boasting stunning beaches, historical sites, and vibrant culture.
From its idyllic islands and white sand beaches to its vibrant cities and colonial architecture, there's something for everyone in Mozambique. A trip to Mozambique is sure to be an unforgettable experience for any traveler. Here are a few of my recommended places to visit.
Ilha de Moçambique: One of the top attractions in Mozambique is Ilha de Moçambique, a tiny island off the coast of Nampula Province that was once the capital of Portuguese East Africa.
The island's cobbled streets are lined with grand churches, colorful houses, fortifications, and a majestic lighthouse that dates back to the 16th century.
Ilha de Moçambique was one of our favorite destinations in Mozambique for sure.
Gorongosa National Park: Another popular destination in Mozambique is Gorongosa National Park. Located in Sofala Province, this game reserve offers a breathtakingly beautiful setting where lions, elephants, wildebeest, zebras, and other wildlife roam the savannahs freely.
Visitors can go on safari drives through the park or take boat tours on Lake Urema for bird watching and crocodile spotting. While the nearby countries of Tanzania, Kenya, and South Africa typically receive most of the safari tourism, visiting Gorongosa National Park is still worthwhile.
Bazaruto Archipelago: Start in the town of Vilanculos and sail out to the Bazaruto Archipelago on a traditional dhow boat. With crystal clear water comes fantastic snorkeling and swimming opportunities.
During our trip, we were lucky enough to spot a dugong (a relative of the manatee)! The islands are simply stunning and booking a day of sailing in this area is a must-do in Mozambique.
Quirimbas National Park: Nature lovers and beach bums will want to explore Quirimbas National Park in Cabo Delgado Province where you can marvel at pristine coral reefs with abundant sea life such as turtles and tropical fish.
When we visited Quirimbas, we hired a local fisherman to take us sailing for a couple of nights around the archipelago. We slept on the sand under mosquito nets on abandoned islands. If you can arrange this, I'd highly recommend it.
Maputo: For a cultural experience not to be missed head over to Maputo City. This bustling city has plenty of attractions including its central market where you can try out some local dishes like grilled shrimp or piri-piri chicken as well as browse through handcrafted goods from local artisans. Be sure to check out Maputo's renowned art galleries too!
No matter what type of adventure you're after you'll find it in Mozambique – from its pristine beaches and lush jungles to its vibrant cities steeped in history – it truly is an African gem not to be missed.
Things To Do in Mozambique
Mozambique is a unique destination with something to offer for every type of traveler. From adrenaline-filled adventures and outdoor activities to cultural experiences, here are some of the best things to do when visiting this country:
Go Scuba Diving: With its stunning coral reefs, crystal clear waters, and abundant sea life, Mozambique is an excellent spot for scuba diving.
Experienced divers will want to check out the wreck dives around Quirimbas National Park or explore the dramatic drop-offs and vibrant marine life off Inhaca Island.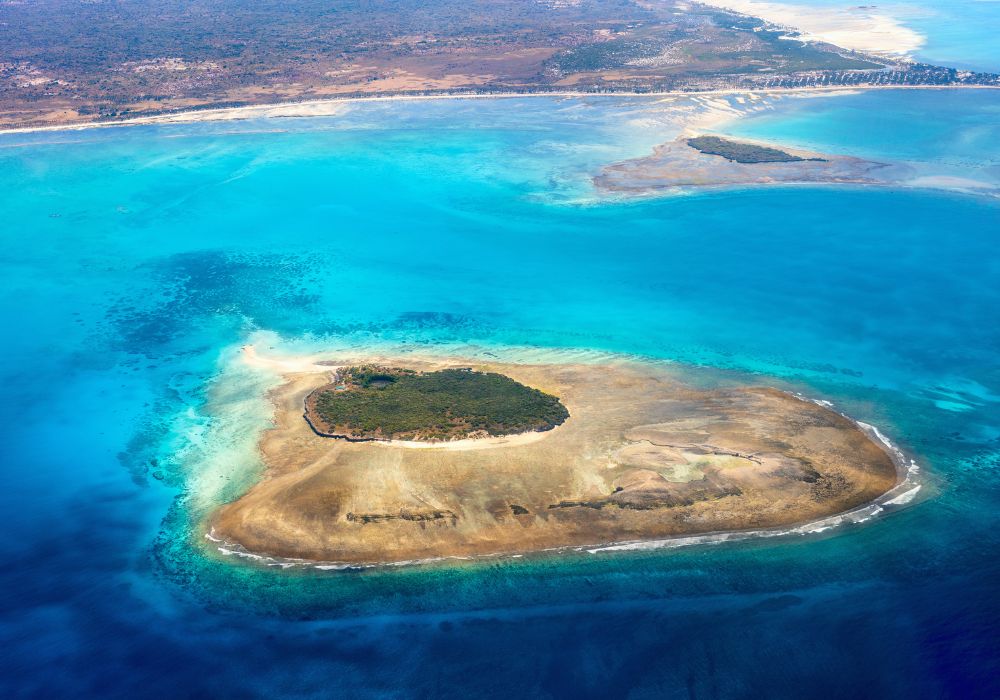 For those just starting out, there are plenty of dive centers throughout Mozambique that offer PADI and NAUI certifications so you can explore the depths safely.
My favorite diving was around Tofo, where I saw giant rays and Humpback Whales while scuba diving! Seeing whales from a boat is one thing, but seeing them underwater was a magical experience I won't ever forget.
Go Fishing: Offshore fishing is a popular pastime in Mozambique with plenty of deep-sea fishing opportunities available along the coast.
Those who prefer freshwater fishing can try their luck in one of the numerous lakes or rivers across the country such as Lake Niassa where bass, tigerfish, and tilapia can be caught year-round.
Hit The Waves: Thanks to its consistent swells that roll in from the Indian Ocean, surfing is gaining popularity in Mozambique with waves suited to both beginners and experienced surfers alike. The best waves are found in the south of the country, as Madagascar blocks waves from reaching the north.
Two of the most popular spots include Tofinho and Ponta do Ouro, which is a world-class point break and one that's popular with neighboring South Africans.
Spot Wildlife: Mozambique is mostly known for its marine life (don't miss the whale sharks in Tofo!), but if you're looking for an unforgettable experience on land then head over to Gorongosa National Park where you can spot elephants, lions, wildebeest, zebras leopards, and other wildlife.
This was an incredible place for safaris many years ago, but these days, it's for the more intrepid traveler. You can also take boat trips on Lake Urema for bird watching or croc spotting and enjoy some wildlife on the water.
Go Hiking & Trekking: For those wanting a taste of nature, there are plenty of hiking trails spread out across Mozambique's national parks such as Quirimbas National Park where you can trek through untouched forests filled with wildlife or explore coastal dunes along white sand beaches.
If you're up for a challenge you could hike up Mount Binga which stands at 2,436 meters (8,000 ft) tall located on Ilha de Moçambique island – definitely not for the faint-hearted!
Discover Cultural Experiences: There's no better place to learn about local culture than Maputo City – Mozambique's largest city that was once known as Lourenço Marques during colonial times.
Visit its grand churches and colorful houses lined along cobbled streets before checking out one of its renowned art galleries or shopping markets like Mercado Central where vendors sell everything from handcrafted goods to traditional dishes such as grilled shrimp and piri-piri chicken.
Cost of Travel in Mozambique
Traveling in Mozambique can be a surprisingly affordable experience depending on where you decide to go and what activities you choose to do.
Accommodation: Accommodation is generally quite cheap and there are plenty of options available ranging from basic hostels to luxury resorts. Budget hotels are around $50/night, while hostels are no less than $20/night for a private room with a shared bathroom. Dorms can be found for around $10 per night.
Food: Food is also very affordable with street food being the cheapest option. Restaurants range from casual spots serving traditional cuisine to more upscale venues offering international fare.
Prices for both accommodation and food usually increase the closer you get to major cities like Maputo and Beira, but expect to pay around $5-$10 for a meal at a restaurant.
Transportation: Public transportation is fairly cheap in Mozambique with buses, minibusses (chapas), and shared taxis being the main modes of getting around.
Buses are usually the cheapest but can be slower than other options as they often make multiple stops along their routes. Fares depend on the destination but are typically very affordable.
We hitchhiked in Mozambique but I can't say I recommend it for safety reasons. However, for convenience and cost, it was much better than the minibusses.
Tours: Tours are also available throughout Mozambique and prices vary depending on the duration and type of tour.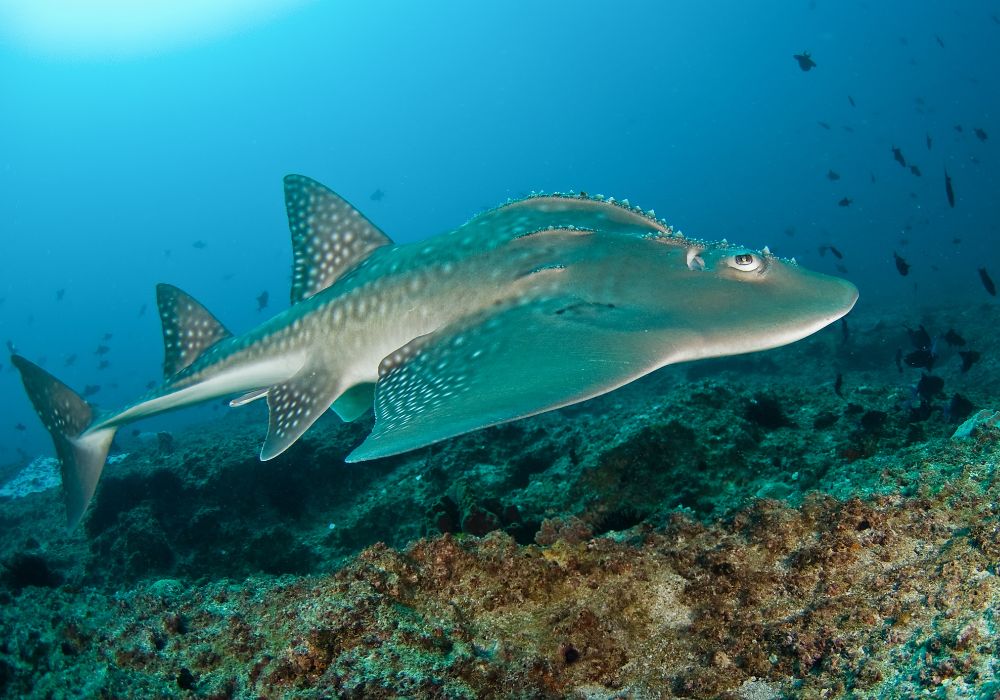 Popular activities such as scuba diving, snorkeling, kayaking, fishing, safari drives, and boat trips come at an additional cost but can be well worth it for those looking for a unique experience.
Entrance Fees: Entrance fees for national parks and other attractions must also be taken into account when budgeting for a trip to Mozambique.
Overall, travelers should expect to spend around $50-$100 per day while visiting Mozambique depending on their individual needs such as accommodation type or the number of tours they choose to take part in during their stay.
If you're on a tight budget, it's possible to get by spending less than this if you stay in basic hostels or camp instead of staying in hotels or resorts.
Below, I've included some examples of daily budgets for different types of travelers to help you plan what you might spend traveling around Mozambique.
Budget ($40-$70/day): Mozambique isn't the cheapest destination, but you can get by on around $40 per day if you're careful. If you want to do any sort of tour, you'll need to significantly increase your budget.
$40 should cover basic accommodation in a hostel, street food and snacks, local transport, and entrance fees for some cheaper attractions.
It's also possible to find low-cost private rooms with shared bathroom facilities at hostels for around $20/per night.
Additionally, it's possible to find free or discounted activities such as guided hikes in national parks or free sightseeing tours in Maputo City.
Midrange ($70-$150/day): For those looking for something in between budget and luxury travel, expect to spend around $70-$150 per day.
This should cover midrange accommodations such as guesthouses or small hotels, meals at local restaurants or cafes, and entrance fees for more attractions such as national parks or cultural sites.
Additionally, midrange travelers can take part in activities such as snorkeling trips off the coast of Ilha de Moçambique island or boat tours through mangrove forests near the Quirimbas National Park – both of which are likely to cost extra but can be worth it for the experience.
Top-End ($200-$300+/day): For those wanting an unforgettable experience in Mozambique without worrying too much about cost, you can expect to spend upwards of $200 per day.
This is likely to include luxurious accommodations such as beachfront resorts complete with spa treatments, gourmet meals at upscale restaurants, and entry into exclusive attractions like private game reserves where rare wildlife can be spotted from up close.
Even though we were backpacking Mozambique on a budget, we still managed to spend around $100 per day. Again, this isn't the cheapest country, but it has priceless experiences on offer, friendly people, tasty food, and beautiful landscapes.
Where To Stay in Mozambique
Mozambique offers a wide range of accommodation options to suit any budget and style. For those looking for a luxurious getaway, there are plenty of exclusive beachfront resorts, glitzy boutique hotels, and safari lodges scattered throughout the country.
For those on a budget, there's no shortage of hostels and guesthouses that offer comfortable rooms at discounted prices. In this region, many of the guesthouses/hostels are called "backpackers". Airbnb is also widely available in Mozambique with many private listings offering unique homestays in rural villages or coastal towns.
Glamping: For those looking for something truly unique, there are plenty of opportunities to 'glamp' or to stay in traditional treehouses scattered around the country. Additionally, it's possible to arrange stays with local families to experience life in rural Mozambican villages firsthand.
Luxury Hotels: When it comes to luxury accommodation in Mozambique, the country is home to some of Africa's most exclusive resorts and hotels.
These can be found along the coast from Pemba down south towards Maputo and Inhambane. The resorts offer stunning views over tropical beaches as well as access to activities such as scuba diving, snorkeling, kayaking, sailing, fishing, and more.
Safari Lodges: Additionally, there are several safari lodges located close to natural parks such as Gorongosa National Park which offers tents situated right within prime wildlife habitat – allowing guests an opportunity to spot animals up close as they explore this stunning area.
Guesthouses: For those looking for a mid-priced option within cities like Maputo or Beira, or on the beaches in Vilanculos or Tofo, there are plenty of guesthouses offering comfortable rooms at affordable prices.
We stayed in a few guesthouses in Mozambique and enjoyed the family vibe and chatting with other travelers. In Vilanculos, be sure to check out Baobob.
These often include complimentary breakfasts and access to communal kitchen facilities so visitors can save money by cooking their own meals instead of eating out all the time.
Hostels: Finally, for backpackers looking for a bargain, with a little searching, it's possible to find cheap hostels throughout Mozambique – from small beachside towns up north down past Inhambane towards Vilankulo further south to Tofo – with rates typically starting from around $10 per night for basic shared dorms or private rooms with shared bathroom facilities.
Food & Drink in Mozambique
Mozambique cuisine is a unique blend of African, Portuguese, and Indian flavors that are combined to create truly unique dishes.
Seafood is the star of the culinary show in Mozambique, with fresh catches from the Indian ocean featuring prominently in many dishes. Common seafood dishes include grilled prawns, calamari, and fish stewed in coconut milk.
If you go sailing around the Bazaruto Archipelago (and you should), look for fishermen selling their catch of the day. During our sail, we pulled up next to a man spearfishing for crabs and bought some from him there, and then – it doesn't get fresher than that!
In addition to seafood, traditional Mozambican cuisine also utilizes ingredients such as cassava flour, peanuts, and bitter oranges.
These ingredients are combined with herbs such as oregano, parsley, and basil to create flavorful dishes like xima (a stiff porridge-like dish made of cornmeal) and matapa (a peanut-based stew).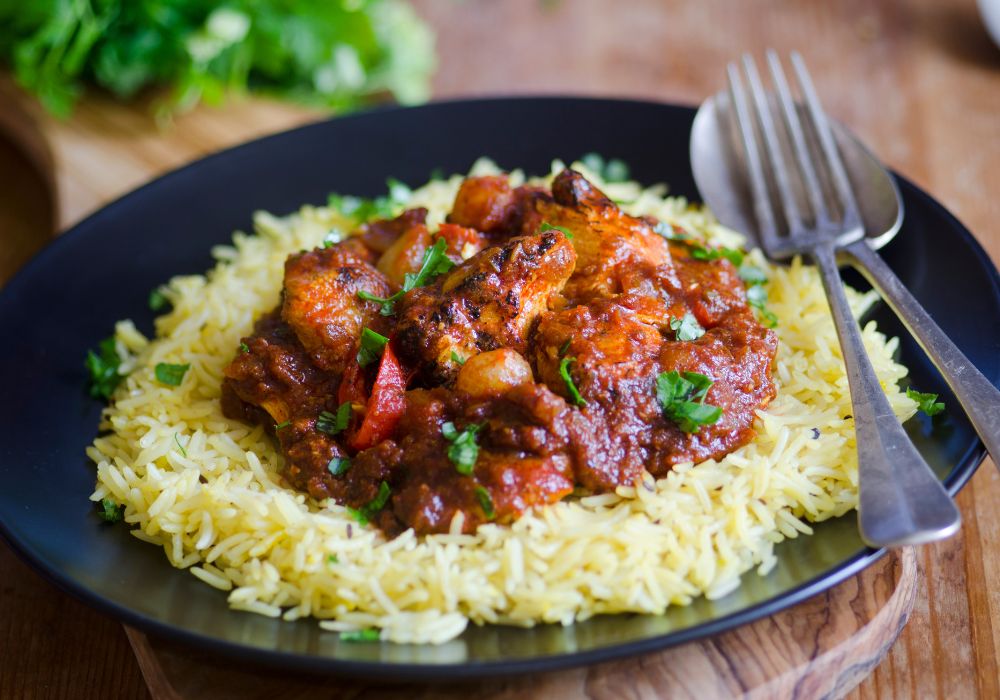 The Portuguese influence on Mozambican cuisine is evident in dishes such as peri peri chicken – which is marinated in piri- piri sauce prior to being grilled – while Indian spices are used to flavor curries such as camarão com coco (coconut shrimp curry).
Mozambique's historical trading routes have also played an important role in the development of its cuisine. The Arabian Peninsula introduced new ingredients to the region such as rice and spices while Chinese traders brought noodles that eventually became part of local stews.
Not only has this cultural exchange resulted in a variety of interesting flavors but it has also given rise to innovative modern-day adaptations of classic dishes such as biryani made with mackerel instead of lamb.
All these influences come together to make Mozambique a haven for food lovers looking for something truly unique for their taste buds.
From fresh seafood caught daily off the coast to tantalizing curries spiced with African peppers or Portuguese sauces; there's something for everyone when it comes to exploring the culinary delights of Mozambique.
Here's a list of 5 must-try dishes:
1. Calulu: A traditional Mozambican dish, Calulu is essentially a thick stew made with vegetables and fish, usually served over steamed white rice.
The stew consists of onions, garlic, tomatoes, and bell peppers cooked in a spiced tomato sauce which is then combined with coconut milk and pieces of smoked snoek or other firm-fleshed fish like kingklip or barracuda.
This hearty dish is rich in flavor and is a favorite among locals who often add chili peppers for an extra kick.
2. Matapa: Matapa is a popular Mozambican dish that is typically made with cassava leaves, peanuts, and coconut milk which are all cooked together to create a rich creamy-textured stew.
Although the main ingredients remain the same across different regions of the country, there may be additional components added such as shrimps or prawns – depending on what type of seafood is available locally.
Matapa is usually served with white rice or funge (a starchy side dish made from mashed cassava root).
3. Peri Peri Chicken: Originating from Portuguese cuisine, this popular Mozambican dish has been adapted over time to incorporate local flavors such as piri-piri peppers – giving it its distinctively spicy flavor.
The chicken is marinated overnight in a combination of lime juice, garlic, onion, and herbs before being grilled until golden brown and crispy on the outside while staying tender on the inside.
It can be served simply with some sliced lemon wedges but it also pairs well with sides like rice or fries. This is the most popular dish in Mozambique, and it was definitely our "go-to" for lunch and dinner. We loved it!
4. Coconut Shrimp Curry: This fragrant curry combines succulent shrimp with creamy coconut milk to create an aromatic dish that is sure to tantalize your senses!
The base of this curry features spices such as turmeric, cumin, and coriander as well as onions and ginger for an added depth of flavor. The spices are simmered altogether for several minutes before the shrimp is added to the mix close to the end so they don't overcook.
It's best served over steamed white basmati rice for a filling meal that'll leave you feeling satisfied yet still wanting more!
5. Bacalhau á Zimbo: Made from salted codfish (bacalhau), this Portuguese-influenced dish has become a national favorite in Mozambique as it's both economical and delicious!
After being soaked overnight to remove excess saltiness, bacalhau á zimbo consists of salted cod mixed together with potatoes, carrots, eggs, and onions – all simmered together in a tomato-based broth until everything is fully cooked through.
This flavorful dish can either be eaten alone or served alongside steamed white rice for an even heartier meal option!
Mozambique Travel Tips
After traveling around Mozambique for a month, we compiled this quick list of 10 useful Mozambique travel tips:
1. Be Prepared: Before you travel to Mozambique, make sure you have all the necessary travel documents such as a passport, visa (if required), health insurance, and any other relevant documents.
During our trip to Mozambique, we had copies of our passports notarized when we got to Maputo… and we were glad we did. We were constantly asked to show our passports by corrupt policemen looking for a bribe and were thankful to have the notarized copies to show them, rather than having to hand over originals.
2. Learn Portuguese: Not a lot of English is spoken in Mozambique. Learn some basic Portuguese phrases before visiting Mozambique as it's the official language in the country.
3. Get Ready For Spice: When out exploring Mozambican cuisine, be aware that many dishes are spicy; if you're not used to eating spicy foods start with small portions to see how your palate handles them!
4. Keep The Bites Off: Make sure to bring along plenty of mosquito repellent when traveling around Mozambique as there are many different types of mosquitoes that can spread illnesses like malaria and dengue fever. Bring malaria tablets regardless.
5. Know The Local Customs: Respect local customs and dress modestly, especially when visiting religious sites or rural areas – this includes wearing shorts or skirts below the knee, covering shoulders and chests, and taking off hats or sunglasses when entering a place of worship.
6. Choose ATMs Wisely: Take extra care when using ATMs in Mozambique as card skimming is quite common in certain areas – try to use ATMs located inside banks or shopping malls where possible for added security measures.
7. Be Careful Of Rip Tides: Avoid swimming or engaging in other water activities at night as there are dangerous rip currents on some beaches which can cause drowning even in relatively shallow waters. Always check with locals before venturing out into the ocean.
8. The Roads Are Pretty Bad: Be aware that roads can be dangerous in rural areas due to poor road conditions and lack of lighting. It's not recommended to drive after dark.
9. Not All ATMs Work: Occasionally when you go to take out cash at an ATM in Mozambique, it simply won't work with your card, or the ATM might be out of cash. When you can, get enough cash from the ATM so that you don't end up stranded without any money. Make sure to have other options such as a credit card and some US dollars that you could exchange if necessary.
10. Know How To Tip: Tipping isn't expected but is much appreciated by service providers such as hotel staff, restaurant workers, tour guides, etc., so if someone provides good service consider leaving a small tip (about 5%-10% of the bill) at the end of your meal/service.
When To Travel To Mozambique
The Best Time To Visit: May-November
High Season: December-January
Low Season: July-August
March-May (spring), July-August (summer), September-October (fall), November-March (winter)
The best time to visit Mozambique is from May – November, during the cool, dry season. Temperatures hover around a balmy 25˚C-30˚C and the ocean is blissfully warm.
Around Christmas, New Year's, and Easter, the southern towns and resorts fill up with vacationing South Africans, but outside of these places, you won't notice much of a peak season crunch. Prices will rise around Tofo and Vilanculos during these times but nothing too crazy. ​Click here​​​ to read more about public holidays in Mozambique.
The rainy season sees A LOT of rain but it's still possible to travel at this time. With "new" roads linking the south to the north, it's less likely that rain will halt your travel across the country.
Check out Holiday-Weather.com for current weather conditions as well as annual averages that can help you plan your trip to Mozambique dependent on the weather.
Getting Around Mozambique
Getting around Mozambique is relatively straightforward, with several different transportation options available to explore the country. Plane, train, bus, taxi, tour, or even hitchhiking are all viable options depending on your budget and individual needs.
Plane: Airports are located in major cities such as Maputo and Beira and offer flights to many of the smaller towns and villages throughout Mozambique. This is often the quickest way to get around the country if you're heading from one destination to another far away.
Train: Trains run along most main routes of Mozambique but are not always reliable when it comes to schedules or prices. It's best to book tickets in advance for the extra assurance that you'll reach your destination on time but it can be a great way to see some of the more rural areas of Mozambique! We took the train from Nampula to the border town of Cuemba on our way to Malawi and the scenery was stunning!
Bus (chapa): Buses are a relatively cheap option to travel around Mozambique with services running daily from one city or town to another. In our experience, taking the bus was very frustrating in Mozambique.
With the minibusses (chapas), there weren't any set times for departure. We would go to the bus stop and wait. When the bus came by and picked us up, it would circle around to continue to pick up as many people as possible before finally taking off. Enquire about timetables beforehand if you can.
Taxi: Taxis can be a convenient and cost-effective way of getting around short distances within cities or between towns – just remember that all rates should be negotiated prior to departure so you don't have any surprises once you've arrived at your destination!
Tour: Tours can be arranged in advance through hotels or local travel agencies and provide a great insight into various regions of Mozambique while taking some of the stress out of planning your own route with language barriers and unfamiliar roads.
Hitchhiking: Hitching is an option for those looking for an adventure in rural parts of Mozambique although caution should still be taken when accepting lifts as drivers may not always have good intentions towards foreigners who don't speak the local language. We hitchhiked around rural areas of Mozambique a couple of times and whilst we were a group of 4 people, felt safe, and had positive experiences, this may not always be the case and isn't promised.
Overall, there are plenty of transportation options available for getting around Mozambique – just choose whichever works best for you based on your budget and desired level of comfort.
Mozambique Entry Requirements
Unless you come from a visa-exempt country, you can obtain a tourist visa for Mozambique upon arrival at any border posts or Mozambican diplomatic missions.
If you have the required documentation (return ticket, accommodation confirmation, invitation letter), citizens of any country except Bangladesh, Eritrea, India, Pakistan, Somalia, and Sri Lanka can get a visa upon arrival at all border posts. This visa allows for stays of up to 30 days.
If you're visiting Mozambique for tourism purposes and are part of SADC, then most other members within SADC will not require a tourist visa.
More Posts About Mozambique
Travel Resources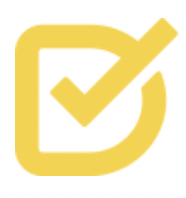 DiscoverCars
Discover Cars searches across all the main car rental sites and finds the best deal. Opt for full insurance coverage for more peace of mind and enjoy the freedom of a car.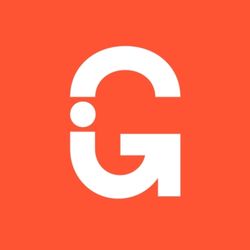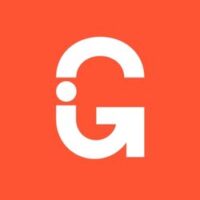 Get-Your-Guide
Our go-to website for booking tours around the world. Get-Your-Guide has a massive library of cool local experiences in almost every country.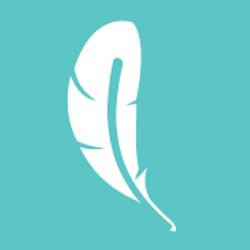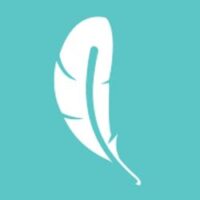 SafetyWing
The best travel insurance for full-time nomads by far. Get awesome rates, and excellent coverage, and sleep easy knowing you're insured against COVID.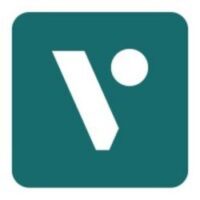 Viator
Another excellent tour booking engine that's better for available tours in the US. Viator also has great local experiences around the world.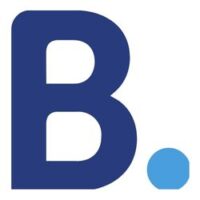 Booking.com
Our top choice for booking hotels and hostels, Booking.com is the easiest-to-use accommodation booking engine and often has the best prices on hotels.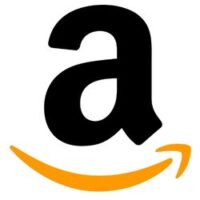 Amazon Gear
Anything from backpacks and luggage, to AirTags and guidebooks, you'll find everything you need for travel on the Amazon store.