With so many accounting jobs on the market today, you might have a hard time picking the right one that allows you to work remotely. But the truth is, there are plenty of ways to earn a living and work from anywhere in the world by putting your accounting skills to good use.
Although the word 'accountant' conjures up images of detailed spreadsheets and tax returns, there's much more to accounting jobs than you think. Sure, many positions require you to calculate financial budgets or make investments, but the accounting industry is one of the most diverse in terms of skills and duties.
And best of all, many of these accounting jobs can be done remotely. If you find the right company and the right role, you can work from a beachfront villa instead of typing away in an office cubicle. Doesn't that sound relaxing?
If you're looking for a satisfying, flexible, and high paying job, accounting might be the right path for you. And, if you're already an accountant and have experience in finance, you may want to consider taking that role remotely — or, find a position with a company that allows you to be location independent.
In this post, I'll explain a bit about accounting jobs that you can do online, the daily tasks, what sort of qualifications you need, and how to find remote accounting jobs (including entry level positions).
Jump To:
What Are Accounting Jobs?
As I've mentioned, there many positions that fall under the category of accounting. But in general, accounting is the process of reviewing, managing, and overseeing a company's or individual's financial information.
Accountants drive business or investment decisions that increase profits and minimize losses. To many, accountants are considered the backbone of a company. Without a detailed accountant, many businesses would face failure, bankruptcy, or even worse.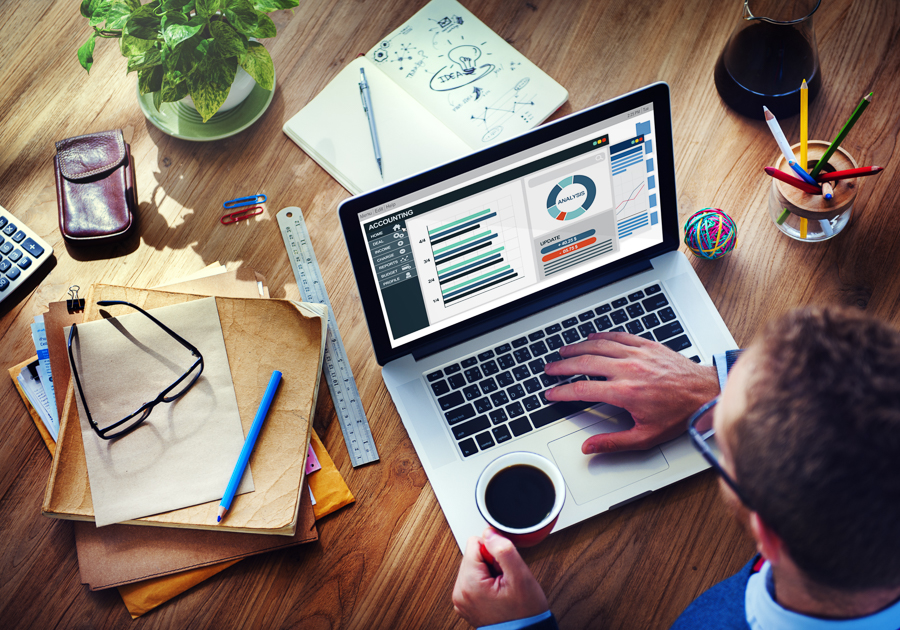 See Also: 10 Best Proofreading Jobs Online
What Do Accounting Jobs Entail?
The day-to-day tasks of an accountant revolve around financial decisions and increasing profits. However, your precise job description and workload will ultimately depend on the type of accounting job you have.
For instance, a finance manager will spend more of their day overseeing others and making strategic decisions, rather than doing the manual work themselves. And if you work as a tax advisor, you're more likely to focus on personal finances rather than large-scale company budgets.
Despite the differences in roles, some daily tasks overlap between all types of accounting jobs.
Completing Daily Tasks
As an accountant, you'll usually work within the standard workday hours. However, you may find yourself working overtime or for extended hours during tax season to meet deadlines for your clients.
Review Finance Statements: Whether you're working within a company or privately with an individual, most accountants will review some level of financial paperwork or documents. They want to make sure all the figures are up to date, accurate, and comply with the relevant laws and regulations.
Improve Efficiency: Many accountants are hired to reduce costs within a company and offer advice on how to become more efficient. In this sense, efficiency means operating at maximum capacity for the lowest price or effort. The same goes for personal finances; you'll make suggestions on how someone can increase their profits or cut their losses.
Record Payments: As an accountant, you'll likely be responsible for the financial budget and spending of a company. In some cases, you'll need to approve purchases, send invoices to clients or partners, and make sure everything is documented correctly.
Other Tasks
Depending on your role, you might be in charge of calculating taxes during annual filing time. You'll need to make sure all information is correct, that the tax returns are filed on time, and that payment is processed.
This aspect of accounting can be quite involved, as different countries, industries, and even regions may have specific tax requirements for your clients. An error during this process can end up costing your client a great deal of money or even get them in legal trouble.
It will be your job to understand all the legislative nitty-gritty.
Qualifications For Accounting Jobs
As with any professional career, there are specific qualifications you must possess to be successful. While most entry-level positions require some form of formal education; experience, official certification, and financial knowledge are all equally as crucial to landing an accounting job.
University Degree
Since many accountants deal with high-level business and economic strategy, it's crucial to obtain a degree. Depending on the job, you might be required to have a two-year associates degree, four-year bachelor's degree, or a master's degree. The longer you study in a financial or accounting field, the higher your chances of getting a better paid (and more desirable) accounting position.
Certification
Depending on your role and duties, you might be required to pass a level of certification. For example, many accountants will need to become a Certified Public Accountant (CPA) if they plan on filing documents with the U.S. Securities and Exchange Commission.
Or you might want to become a Certified Financial Analyst (CFA) to earn more money and get promoted within your investment firm. Other accounting certifications include Certified Management Accountant (CMA), Enrolled Agent (EA), and Certified Internal Auditor (CIA).
Mathematics Knowledge
Obviously, an excellent grasp of mathematics is one of the most vital skills you need to become an accountant. Nowadays, there are a variety of computer programs and apps for calculating tax information or budgets; however, accountant jobs are heavily math focused, and having a high level of knowledge will help smooth your path to success.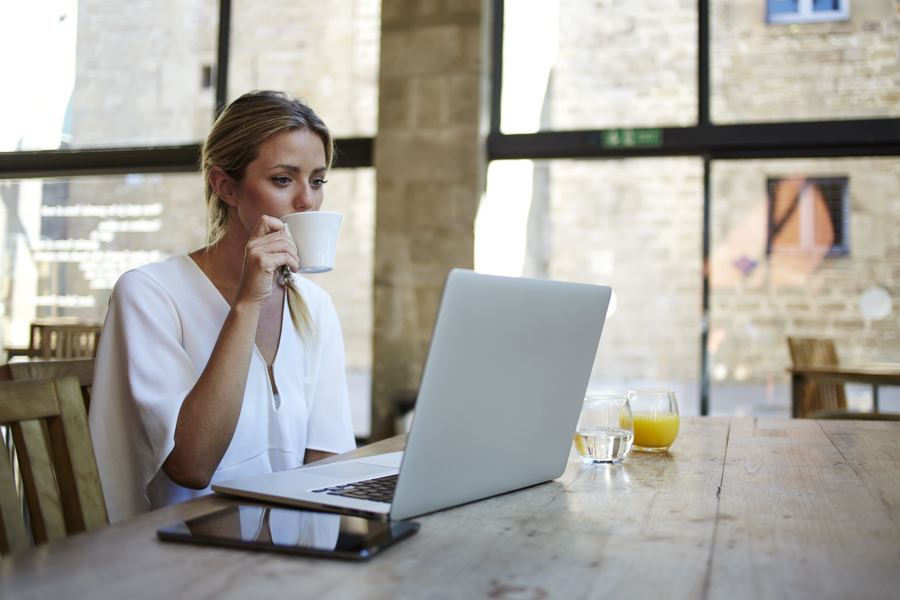 How Much Do Accounting Jobs Pay?
As with most professions, your pay will entirely depend on the level and position of your accounting job. If you have a high-level degree, experience, and specific qualifications, you're more likely to land a well-paying job.
However, there are numerous of entry-level jobs that pay reasonably well, which means you can make a fairly decent income with most full-time accounting jobs. According to the US Bureau of Labor Statistics, the average accountant makes almost $70k a year.
Generally speaking, larger companies or firms tend to pay higher salaries to their employees. On the other hand, you can still earn a generous paycheck as an independent consultant. As long as you have a steady list of clients, independent accountants can make just as much as an accountant within a big firm.
Bookkeeping Jobs
Pay: Up to $20 / Hour (~$40k / Year)
Bookkeeping is a great way to break into the accounting industry. A bachelor's degree is usually not required for entry-level bookkeeping positions. On the other hand, the pay is lower compared to genuine accounting jobs. While some bookkeeping jobs are salary positions, remote work is possible as a bookkeeper. You can work as a virtual assistant offering bookkeeping services as you travel.
Mortgage Underwriter Jobs
Pay: Up to $20 / Hour (~$40k / Year)
As a mortgage underwriter, you'll help determine if an individual qualifies for a bank loan. The average pay for a mortgage underwriter is roughly $40k a year. If you're looking for the chance to increase your earnings, this might not be the ideal remote job for you; you have a better chance of earning more money as you increase your seniority within a given company, which can be hard to do if you're freelance.
Financial Analyst Jobs
Pay: Up to $45 / Hour (~$90k / Year)
When working as a financial analyst, you'll help companies or private individuals make investment decisions. However, you're often required to have a university degree, and experience is preferred. But as a result, you can earn a salary of around $90k a year.
Personal Finance Advisor Jobs
Pay: Up to $50 / Hour (~$100k / Year)
Depending on how you bill your clients, a personal finance advisor can earn money in several different ways. You can charge an hourly rate, a flat fee, or even a commission percentage based on a securities trade. In some cases, you can decide to be paid using a combination of those methods. Depending on the number of clients you take on, the average salary is around $100k a year.
Finance Manager Jobs
Pay: Up to $55 / Hour (~$120k / Year)
If you work your way up the accounting ladder, you may find yourself on the top rung as a finance manager. While your main duty is to make sure everything runs smoothly, you'll also be responsible for coming up with strategic concepts and providing financial insights to the rest of the company. Because you'll have the authority to make important financial decisions, you can make a hefty salary of around 120k a year by working as a finance manager.
Entry Level Accounting Jobs
Despite what you may think, it's not difficult to start an accounting career. There are plenty of entry level accounting jobs that are available in a variety of financial sectors. Here are a few jobs that are perfect for people eager to get their toes wet in the accounting world.
1. Budget/Financial Analyst
A great entry level position in the accounting industry is budget analysis. You can work directly for a private company, non-profit organization, or another type of business by helping them develop and estimate any financial needs. Essentially, you're tasked with finding different ways to improve financial efficiency and increase profits within a company.
2. Public Accountant
Every tax season, millions of people need help to file their personal or company taxes; that's where a public accountant comes in. They perform audits, consultations, and other accounting facilities for individuals as well as businesses. Public accountant jobs vary from role to role, but many work to help organize and file tax returns.
3. Bookkeeper
If you're interested in breaking into the accounting industry, working as a bookkeeper might be a desirable option. Bookkeepers are responsible for managing the financial transactions and records of a company's customer base. Small, medium, or even large operating companies all need the support of a bookkeeper. However, bookkeeper jobs can also be found in retail, insurance, or healthcare firms as well.
4. Mortgage Underwriter
As a mortgage underwriter, you'll be responsible for determining if a certain individual's application to secure a loan should be approved. You'll review an applicant's credit history, employment, and income to access if there is any risk to approving the mortgage loan.
5. Credit Analyst
Becoming a credit analyst is a great way to get experience in the accounting industry. You'll access a company or individual's financial records and make recommendations on how they can increase profits or minimize losses. For example, you might advise your client to close a credit card if they're in debt or extend their line of credit to change their credit score. This is a great entry level accounting job.
Expert Level Accounting Jobs
If you have experience working in the accounting industry, there are a variety of roles you can do. You'll find that accounting is no longer limited to crunching numbers or reviewing financial statements. Instead, you'll have the opportunity to utilize other skills, as well as make higher-level strategic decisions for your clients.
1. International Tax Manager
As a traveller, you might have in-depth knowledge of how foreign cultures and business regulations operate. If so, working as an international tax manager might be the right position for you. Mainly, you'll act as the liaison to manage the relationship between two businesses. Daily tasks might include reviewing currency exchange rates, establishing foreign tax laws and regulations, and strategic relationship building.
2. Finance Director
As a finance director, you'll be one of the people in command of a company's financial strategy. You'll oversee all financial operations within the company, such as payroll, tax, insurance, and accounting. However, this is more of a leadership and strategy position rather than managing the day-to-day financial workings. All established companies (even remote ones) need a finance manager.
3. Forensic Accountant
You might be surprised to find out that some accountants actually work as detectives! When a company or employee is accused of fraud, bankruptcy, or embezzlement, they hire a forensic accountant to help with the investigation. Because of this, you'll need to have a good understanding of your country's legal system, as well as advanced data analysis techniques. Forensic accountants are required to uncover the financial truth about the investigation, as well as present evidence or testify in court.
4. Personal Financial Advisor
Similar to a company's in-house financial analyst, a personal financial advisor works with individuals to make investment decisions. It's your responsibility to help people create profitable investments for their future. Most advisors are required to have a degree, as well as certification and licensing to assist with financial decisions.
5. Accounting Software Developer
If you have a knack for coding, working as an accounting software developer might be the right role for you. Many accountants and financial institutions rely on software programs to help them with their calculations. By utilizing both computer science and accounting skills, accounting software developers are tasked with building the future of these programs and technologies.
Where To Find Online Accounting Jobs
With so many different types of accounting jobs on the market, you shouldn't have a difficult time finding something that sparks your interest. Luckily, there are many general and accounting-specific websites to help you land the right job.
FlexJobs
Average Pay: varies depending on the position (high paying, full-time jobs are available)
Subscription Fee: $9.95 for 1 month, $23.95 for 3 months, $44.95 for 1 year
This is one of the top remote work websites online right now. FlexJobs has a 5 star rating on the Better Business Bureau, and each of the job postings are hand screened by the team at FlexJobs — meaning there are no spammy listings.
There are currently around 8,000 listings for various accounting jobs on the website. Click here to learn more about the remote and semi-remote accounting jobs available on FlexJobs. *Note: Use code "NOMAD" at check-out to receive a 30% discount.
For a full review of FlexJobs, check out Goats On The Road's in-depth post here.
AccountingDepartment.com
Average Pay: $5 / Job
Subscription Fee: Free
Requirements: None
As one of the most comprehensive job sites for accountants and bookkeepers, AccountingDepartment.com should be one of the first places to start your job search. By outsourcing accounting jobs for small and medium-sized businesses, AccountingDepartment.com connects you directly with the employer to find remote, full-time, or part-time work.
AccountantList.com
Average Pay: $25 / Hour
Subscription Fee: Free
Requirements: Job Dependent
If you're looking for a remote accounting job, look no further than AccountantList. You can create a profile directly through their site, or filter through thousands of accounting jobs descriptions posted by companies. And best of all, every listing is for a job that can be done from anywhere in the world!
Glassdoor
Average Pay: $60,000 / Year
Subscription Fee: Many features are free
Requirements: University Degree, Previous Experience
Although Glassdoor focuses on all kinds of jobs rather than specializing in accounting roles, it remains one of the best websites for finding work. Originally founded as a business review site, Glassdoor has grown to include millions of job postings for many different industries. You can browse through accounting jobs and filter by the length of employment, remote work, and company size.
Indeed
Average Pay: $55,000 / Year
Subscription Fee: Free
Requirements: University Degree, Previous Experience
Indeed is a job search engine with a comprehensive listing of different accounting jobs. Best of all, it's free for employers to list their jobs, so you'll have access to more listings compared to other job sites. Each listing explains in great detail the position, benefits, and expected salary. If you find a role that suits you, Indeed links directly to the company site so you can easily apply.
Fiverr
Average Pay: $5 / Job
Subscription Fee: Free
Requirements: None
If you're looking to make cash quickly, Fiverr is an easy way to find short-term accounting gigs. After you create your free profile, you'll be able to list your services for potential clients to hire you. If you're skilled at helping someone complete their taxes, or specialize in business and finance research, Fiverr connects you directly with clients who need your services. There are over 1.2 million freelance jobs available, with pay ranging from five dollars to hundreds of dollars per gig.
Pros & Cons of Accounting Jobs
From earning a modest income to making a positive impact within your company, there are many benefits to working in the accounting field. However, just like any job, accounting jobs have their fair share of disadvantages too. It's essential to weigh the good and the bad to see if an online accounting job is the right line of work for you.
Pros:
Stable Field: Most businesses and companies rely on the work of an accountant. Even everyday people need their services every once in a while. To put it simply, accounting jobs will always be in demand, which makes it easier to find work. In fact, the Bureau of Labor Statistics projects a 10% growth in the accounting field, which is higher than the national average.
Decent Pay: The earning potential for someone with an accounting job is far above the average salary. Even with entry level accounting jobs, you can expect to earn at least $40k per year plus benefits — and the top 10% of accounting jobs pay an average of $120k a year. So, if you're hoping to rake in the big bucks, accounting is not a bad choice!
Potential Growth: When you're on a clear accounting career path, the opportunity for growth is seemingly endless. Even if you start in an entry-level position, the potential for promotions and higher wages is excellent. With more experience, knowledge, and qualifications under your belt, your future is bright and shiny.
Cons:
Need a Degree: Although some accounting positions don't require a degree, these are often low paid compared to higher education jobs. At the very least, you should have a bachelor's degree if you're looking for stable, desirable work. Similarly, you'll have a more extensive choice of careers if you have a master's degree.
Need Certification: Just as some roles require a degree, many companies require a certain level of certification, such as a CPA or CFA. Even if you start in a lower-level position, these certifications are necessary to progress in your career. It's also important to note that certification is more than passing a test; you'll need to take courses and put in the work and credit hours.
Ready To Start Your Accounting Job?
As you can see, there are plenty of options for entry level accounting jobs and professional jobs in the industry. And if you find a job with a company that lets you work remotely, you can travel the world while making money on the way.
Although it takes time and effort to become an accountant, many consider the payoff to be well worth the energy. The pay is attractive, the benefits are extensive, and the opportunity to help someone make the right decisions is more than rewarding.
Images in this article courtesy of Shutterstock.
Like This Article? Pin it!