Over the past couple of years, remote work has really taken off. These days, working from home, coworking spaces, restaurants, cafes or bars is the norm rather than the exception. This is a trend we can get on board with!
But, where do you start? Find out more about creating the lifestyle of your dreams with the Paradise Pack.
The Paradise Pack is a bundle of educational resources to help you get started on your location-independent journey.
Our website has always been focused on teaching you ways to make money online (from home or abroad), live overseas, and lead a freer lifestyle. This collection of tools aligns perfectly with what we do personally, and what we teach others to do (that's you!).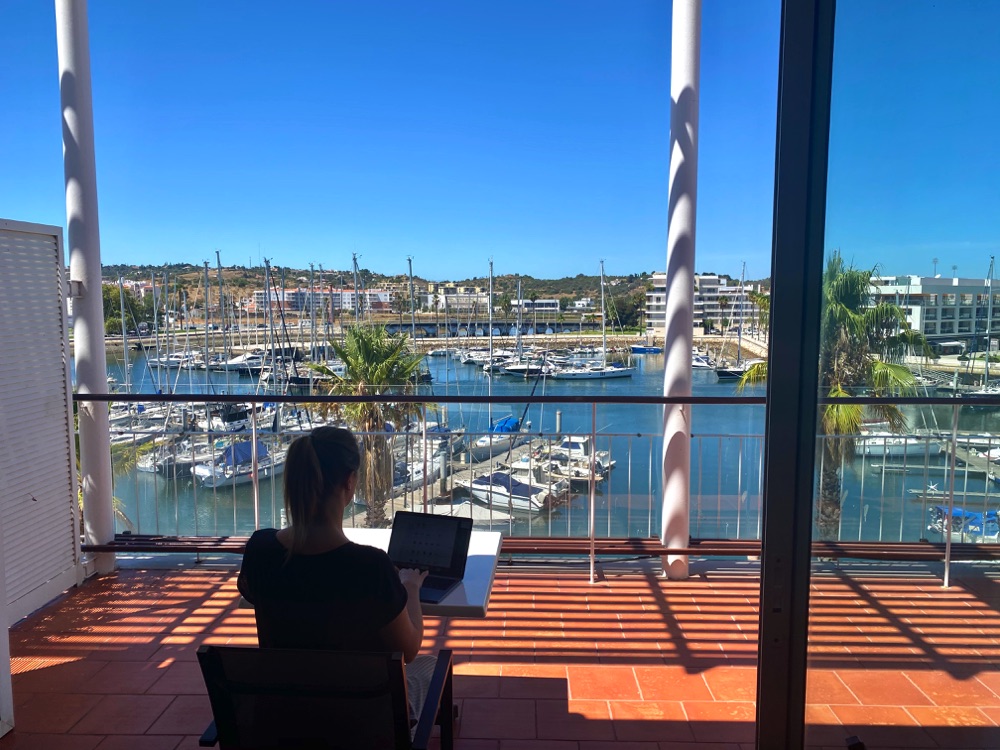 We've lived abroad in destinations like Malta, Grenada, Barbados, Argentina, Guatemala, Mexico, Portugal, and many more countries that are digital nomad friendly. We're sure this pack of online tools will help you get started on your remote work journey.
This is the seventh year that our friends Jason and Travis have been offering this amazing collection of resources, courses, and tools. But, it's only available for one week and then it's gone.
Click here for a free gift, or continue reading to find out more about the Paradise Pack.
What Exactly is the Paradise Pack?
The Paradise Pack is a package of online tools from expert travel and location-independent business gurus. The bundle is available for one week, once a year, at a discounted rate (96% off) and then it's gone.
This year, the sale runs from March 29, 2022, to April 4, 2022.
Each year the products in the Pack vary. So if there's a particular course or book you're interested in, it may not be there next year.
The items in the Paradise Pack show you exactly how to become your own boss, grow your existing business, and live a healthier, happier lifestyle. It's a bundle of paid tools, but right now there is a free mini-course available as well.
The Clarity Minicourse will guide you through finding, validating, and honing your business skills so you can design a life that will allow you to work from anywhere.
The Clarity Minicourse will help you create your own schedule, and have the freedom to spend more time with your family or travel as much as you want. Find out more here.
Products in The Paradise Pack
As I mentioned above, the online products available are different each year. This time around, you'll find courses and tools valued at over $5,000 — but for this week only, the cost is just $197.
This year the Pack offers educational products from 27 professionals. These people are experts in online business, entrepreneurship, location independence, and of course, travel.
All you need to start the lifestyle of your dreams is in this Pack.
Here are a few of the skills you'll learn from the courses, tutorials, books, and guides (for a full list, click here):
How to Create a Six-Figure Business – Learn the 4-step blueprint to create profitable location-independent businesses. Find out how you can use the skills you already possess to build & scale your lifestyle business to $100K, and beyond.
E-business Assessment Class – If you're not sure which online business to start, taking this assessment is your next step. This one-of-a-kind tool will save you the time, money, and anguish of starting the wrong business and wasting your precious time and hard-earned money on the wrong path.
Instant Brand Kit – Putting together a beautiful, professional-looking brand is easier than you think. This done-for-you branding kit will make choosing your brand standards simple — it's done for you! You'll find 12 customizable templates in total and much more.
How to Create a Profitable Podcast – Find everything you need to create, grow, and monetize your podcast (regardless if you are a newbie or a pro). This is your personal guide with proven strategies that will help you start a profitable podcast right from the beginning.
How to Learn Any Language, Quickly – If you want to become a digital nomad and live around the world, you're going to want to learn some of the local language(s). Learn the exact language hacks Benny used to become fluent in 8 languages (and conversational in many more).
There are many more tools and courses available in the Paradise Pack, including how to get fit in 30 days, how to find free accommodation around the world, how to live a better life for half the price, and much more.
For a full list of what you can expect, plus more details on what each product offers you, click here.
Note: If you'd like to boost your website traffic, which in turn creates a higher income for you, but aren't sure how to do that, have a look at our 1-hour training video. We give away many of our best SEO secrets for free!
How Much Does The Paradise Pack Cost?
The value of the products in the Paradise Pack this year is over $5,000.
But, if you purchase all of them as a bundle between March 29, 2022 and April 4, 2022, you'll receive 96% off. The Paradise Pack costs $197 USD.
This amazing bundle of online education is available to you right away as a download.
Plus, you're able to learn at your own pace — pause the courses, books, and tutorials when you want to and resume later. The schedule of when you watch, read and learn is entirely up to you. All of the products are yours to go back on whenever you feel like it.
Something that we always preach and suggest as a goal for aspiring entrepreneurs is to spend money on your education. Learn from those who have already succeeded in their field.
We all seem to have no problem spending a lot of money on the latest gadgets, a night out at the bar, or a nice new outfit, but when it comes to our education and bettering our businesses, we're hesitant to fork out the cash.
Right now, the investment is nominal compared to the normal price. Spend $197 on yourself, your future, and your dreams.
What Else Do You Get?!
It may seem a bit daunting trying to figure out where to start with this amazing bundle of products. That's why Travis and Jason are running an immersion workshop in the week after you purchase the Paradise Pack.
They're committed to helping you take the first steps with the Pack so you can start building your dream lifestyle right away. Trav and Jason will guide you through some actionable items you can implement right away to keep your momentum and enthusiasm high.
Plus, you'll have time to ask any specific questions.
How Do You Get The Pack?
The great thing about online learning is that there's no physical product that you have to wait for, that you can lose, or that will get coffee spilled all over it.
Every item in the Pack is electronic and is sent to your email. All you need to do is buy the Pack when it's available on March 29, 2022.
To learn more about the Paradise Pack, who's involved in it, and what you'll get for your buck, click here. Of course, you can always email us with any questions.