With ancient ruins to explore, epic mountain adventures and history and culture like no other, Peru is an adventurer's paradise. You've probably heard of the famous ruins of Machu Picchu, and perhaps the bustling capital of Lima, but travel in Peru offers so much more than those main highlights.
Head to Huaraz and enjoy the amazing incredible hikes nearby. Venture south to the white city of Arequipa or Lake Titicaca. Cruise down the Amazon River, or spend some time in the high-altitude city of Cusco and the nearby Sacred Valley.
Give yourself time to enjoy all that Peru has to offer.
Latest Peru Blog Posts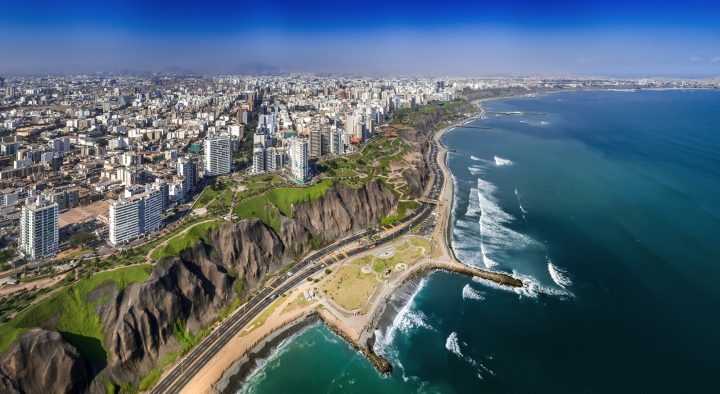 While you may be tempted to breeze right through the Peruvian capital, I'm here to show you that there are ...
Plan Your Trip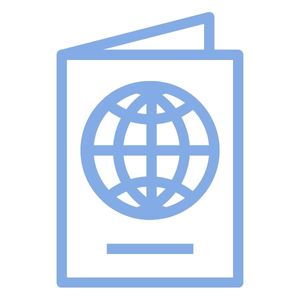 Visa Requirements
What you need to enter the country and travel for the duration of your intended trip.
Places to Visit in Peru
Whether you're looking to explore cities, ancient ruins, lakes, mountains, or the coast, you'll find it in Peru. Here's a list of a few of the must-sees in the country.
1. Machu Picchu: This has to feature as number one! If you're fit and adventurous, definitely hike the Inca Trail to the ancient ruins. This 4 or 5-day trek is absolutely magical and not only is the finale (Machu Picchu) spectacular but you'll be blown away by the many other ancient ruins along the way. If you're not keen on hiking, you can take a bus from Aguas Calientes to Machu Picchu.
2. Cusco: Surrounded by mountains and with many things to see and do, the chilled-out city of Cusco is a place you could spend a while — and many people do. Wander around the cobbled streets, explore the ruins of Sacsayhuaman, learn how to make a pisco sour cocktail, and enjoy the many restaurants and bars.
3. Nazca Lines: These massive images on the desert floor were mostly undiscovered until 1920 when planes flew over the area and noticed these shapes. From the air, you can spot around 70 different images, including a whale, spider, and monkey. There's much debate surrounding when these images were created, but likely it was between 900 BC and AD 600.
4. Huaraz: Known as the capital of hiking in Peru, this is a place you won't want to miss. While the towering peaks and rugged landscapes are beautiful, most of the hikes are around 4,000m in elevation. Make sure you properly acclimatize before heading out on treks in the area.
5. The Sacred Valley: Located around 1 hour from Cusco, you'll find this gorgeous valley and the towns of Pisac, Urubamba, and Ollantaytambo. Don't miss the unique terraces in Moray, the Pisac Ruins, and the salt fields at Salinas which have been used since Incan times.
Things To Do in Peru
Peru has something for everyone. Whether you're staying for a weekend in Lima, a week to hike the Inca Trail, or longer to explore more of the country, you'll find something to suit your interests. Here are a few must-dos in Peru.
1. Go Hiking: From day trips to longer treks, there are numerous hiking opportunities in Peru. If you're looking for a challenging (but short) trek, Laguna 69 around Huaraz is a beauty. For a multi-day adventure, hiking the Inca Trail to Machu Pichu is a must. For a strenuous 12-day trek, check out Cordillera Huayhuash.
2. Explore Lima: Located high up on a cliff with expansive views of the Pacific Ocean, Lima is one of the most dramatic cities around. Head into the "hip" neighborhood of Barranco and check out the street art, cool bars, and coffee shops. Do some shopping at Larcomar (the only mall built into a cliff), or if you're feeling brave, parasail off of the cliffs!
3. Go Sandboarding: In the Huacachina desert, you can strap a board to your feet and go sandboarding down the dunes. Even though it's similar to snowboarding, it's not as easy to carve in the sand as it is in the snow, but it's a lot of fun. Join this sandboarding and dune buggy tour for an awesome day out.
4. See the Wildlife: Located near the town of Pisco, you'll find Isla Ballestas. If you love seeing wildlife in its natural habitat, you'll want to head here. Hop in a boat and make your way to the Ballestas Islands. During the trip, you'll spot penguins, sea lions, and other sea and birdlife.
5. Take a Boat Down the Amazon: With so many fun things to see and places to visit in Peru, a trip to the Amazon often gets overlooked by visitors. Join an Amazon cruise or boat trip and enjoy the incredible journey. Along the way, you'll spot small villages, and beautiful wildlife (pink dolphins!).
Cost of Travel in Peru
Peru has always been known as a backpacker's paradise, but these days the cost of travel is a bit higher. Either way, you can travel to Peru on any budget.
Budget ($30-$40 per day): At the lower end of the budget, you can expect to spend around $30-$40 per day when traveling around Peru. Hostels can be booked for about $10 a dorm bed, street food can be had for around $3, while a meal at a restaurant will set you back around $10.
Some activities such as hiking, going to the beach, or walking around are free, while other major attractions (Machu Picchu, etc.) will cost much more.
Mid-Range ($50-$70 per day): If you up your budget to more like $50-$70 per day, you'll be able to stay in a nice guesthouse, hotel, or Airbnb, eat meals at restaurants, and enjoy an excursion every once in a while. As an example, a bus costs around $15 from Lima to Cusco, and a tour to the Ballestas Islands is $16.
Top-End ($100-$150 per day): With a high budget, you'll be able to enjoy all that Peru has to offer. At $100-$150 per day, stay in a nice accommodation, and enjoy lots of activities and meals out. Plus, you'll be able to quench your thirst with a pisco sour (or two).
Where to Stay in Peru
When it comes to accommodation in Peru, there are many options for all types of travelers.
Hostels: For backpackers, hostels are the go-to. Staying in a hostel is a great way to not only save cash but meet fellow travelers. At around $8-$10 for a bed, hostels are very affordable. You'll find hostels all around Peru, but most are found in Lima, Cusco and Arequipa. Search for the best hostels here.
Hotels: This is the most popular accommodation option in Peru. You'll find hotels of varying ratings and styles all around the country and in all of the cities. Search for the best hotels here.
Airbnb: If you're looking for an apartment to rent, check out Airbnb. They might cost more, but quite often the accommodations are super unique.
Food and Drink in Peru
Peruvian cuisine is becoming more and more popular around the world. The food has been shaped by its terrain, history, and indigenous influence.
While each region has its own dishes, the main staples you'll find throughout Peru include corn, potatoes, quinoa, and legumes.
Here are a few dishes to look out for when you visit Peru.
1. Guinea Pig: Also known as cuy, guinea pig is the second most popular meat in the Andes of Peru (alpaca is the first). While most travelers are skeptical about eating a rodent, it tastes sort of like a cross between duck and rabbit. This dark meat is grilled with herbs and has a crispy skin. Give it a try!
2. Ceviche: This is the national dish of Peru, and is a very tasty one. With Peru's huge coastline, it's no surprise that seafood is popular here. Typically the fish used for ceviche in Peru is seabass, which is then covered in lime juice, onion, salt, and chilis.
3. Aji de Gallina: This Peruvian stew is made with chicken, chili peppers, walnuts, garlic, turmeric, and spices. Usually, you'll find a hard-boiled egg on the side as well. The stew is a staple in Peru and you can find it on most menus around the country.
Travel Tips for Peru
Here are a few things to keep in mind when traveling around Peru.
1. Watch the Weather: Within Peru, you'll find deserts, coastal beaches, highlands, tropical rainforests, and more. As you can imagine, the weather in Peru varies depending on where you are, and it can change in an instant.
If you're planning on doing some hiking, always seek local advice and keep an eye on reputable weather apps. The same applies to any watersports, or boat trips you have planned.
2. Acclimatize: Many of Peru's top sights and attractions (Machu Pichu, Cusco, Huaraz, Lake Titicaca) are at high altitudes (3,000+ meters). Before setting off to visit any of these places, make sure to properly acclimatize for at least 2 days if you're coming from sea level. Drink lots of water and give your body a chance to acclimate to the elevation.
3. Book Machu Pichu in Advance: You can't arrive in Peru and decide to visit the ruins on a whim. Only around 2,500 tickets are sold each day. Tourists visit in shifts, and you're allowed to stay for 4 hours. Book in advance to avoid disappointment.
4. Ask Before Taking Photos: If you see women dressed in traditional clothing while in Cusco, or are in a remote village in the Amazon, the mountains, or near Lake Titicaca, make sure to ask before taking photos of people. It's the polite thing to do.
5. Learn the Local Language: Try to learn some Spanish phrases before traveling to Peru. Sure, many people speak English, but the local languages are Spanish, followed by some native languages — Quechua and Aymara. You'll have a better experience in Peru if you brush up on your Spanish.
Best Time to Visit Peru
Overall, May to October are the best months to go to Peru. This is the dry season in the country and you can expect sunny skies and hardly any rain.
Because Peru is such a diverse country, the weather will be different between the coast, the Andean Highlands, the eastern lowlands, and the Amazon rainforest.
Basically, there are two seasons in Peru, wet and dry.
Peak Season (May to October): This is considered the winter in Peru. Since it's the dry season, it's a great time for hiking in the country, including Machu Pichu and visiting Cusco. If you plan to visit the Amazon jungle, May to October is the best time to do so as it won't be so rainy, which causes the river to swell.
Peak Season (December to April): This is the high season for visiting the desert coast in Peru. If you plan to visit the beaches or want to swim in the ocean, this is the best time to do so as it's hot and dry.
Off Season (January – April): These months are considered the wet season in most of Peru. And actually, if you plan to hike to Machu Pichu, it's closed in the month of February due to the rain.
Peru Entry Requirements
Citizens of 100 countries (including Canada, USA, UK, Australia, New Zealand and South Africa) can visit Peru visa-free for 183 days. Many other countries can still visit visa-free, but for 90 days only.
Citizens of most African and Asian nations are required to obtain a visa to visit Peru. Find out more about visa requirements here.
There are no mandatory vaccines required to enter Peru. Always consult your doctor to see which vaccinations are recommended to keep you healthy and safe.
More Posts About Peru
Travel Resources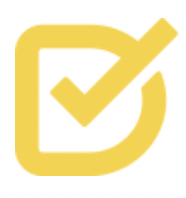 DiscoverCars
Discover Cars searches across all the main car rental sites and finds the best deal. Opt for full insurance coverage for more peace of mind and enjoy the freedom of a car.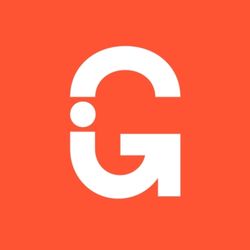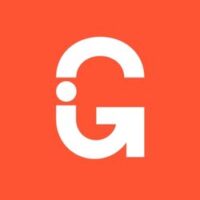 Get-Your-Guide
Our go-to website for booking tours around the world. Get-Your-Guide has a massive library of cool local experiences in almost every country.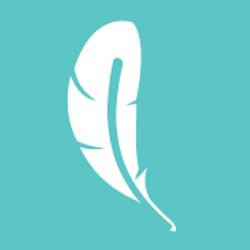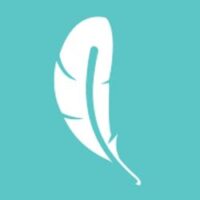 SafetyWing
The best travel insurance for full-time nomads by far. Get awesome rates, and excellent coverage, and sleep easy knowing you're insured against COVID.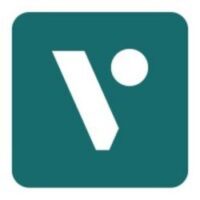 Viator
Another excellent tour booking engine that's better for available tours in the US. Viator also has great local experiences around the world.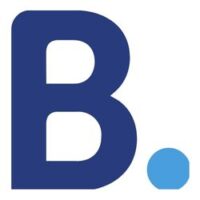 Booking.com
Our top choice for booking hotels and hostels, Booking.com is the easiest-to-use accommodation booking engine and often has the best prices on hotels.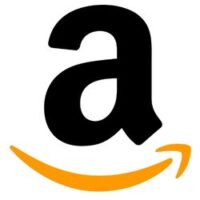 Amazon Gear
Anything from backpacks and luggage, to AirTags and guidebooks, you'll find everything you need for travel on the Amazon store.