Whether you fly from Manila to El Nido or Puerto Princesa, you will need to take a boat, jeepney, minivan or hitch-hike to get to Port Barton.  This amazing beach town is located a bit off the beaten path, which makes getting here all the more exciting.
Coming From Puerto Princesa:
To get to Port Barton from Puerto Princesa, many people hire a minivan for about 4500p, which takes about 2.5 hours. We opted for the once daily jeepney that departs at 9:00am from Puerto Princesa. The cost of this was 250p/person and took about 3.5 hours. The minivans and jeepney depart from the San Jose Terminal (New Market) 7kms outside of Puerto Princesa town. The cost of a tricycle to the terminal is between 50p and 80p depending on how many people (60p for 2).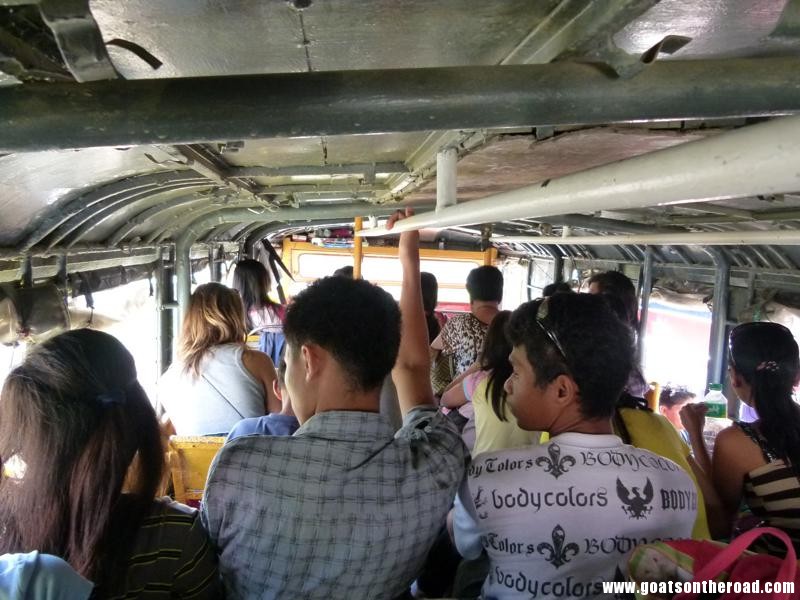 Port Barton is such a small village that the jeepney will drop you off right outside of your guesthouse.  Just tell the driver where you want to go.  We recommend El Busero Inn.
Going To El Nido:
From Port Barton, many people choose to hire a boat to take them to El Nido or San Vicente. The cost is about 1200p/person.
For El Nido, we chose to take the once daily jeepney at 8:00am to Roxas (150p, taking 1.5 hours). At Roxas, you will need to switch to a bus/minivan coming from Puerto Princesa bound for El Nido. We ended up taking a minivan rather than waiting for a bus to come by from Puerto Princesa. The cost of the second leg (for us) was 350p and takes 4-5 hours.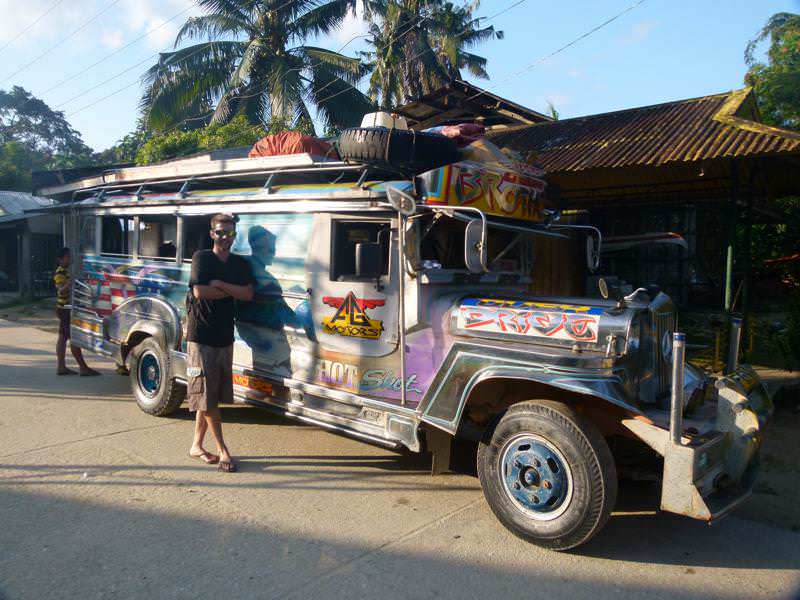 At the time of writing (April, 2012), reservations for the jeepney or the bus weren't available.  None of the phone numbers posted around town worked! Even the numbers given to us by the tourist office were incorrect. You will have to show up at the terminal an hour or so in advance in order to secure a seat, or a space on the floor.