Portugal remains one of our favorite countries on Earth. From the vibrant capital of Lisbon, to the sparkling coastlines and the mountainous interior, this is a place we've both traveled to and lived in for nearly an entire year. While it's no longer a secret, Portugal is still a gem in Western Europe.
If you're looking for a vacation destination that offers stunning natural beauty, delicious food, rich culture, and plenty of activities to keep you busy, then Portugal should be at the top of your list.
This fascinating country is located on the Iberian Peninsula in southwestern Europe and is surrounded by the Atlantic Ocean and the Mediterranean Sea. From its vibrant cities to its relaxing coastal towns, Portugal has something for everyone. Here are just a few of the many reasons why you should add Portugal to your travel bucket list.
Latest Portugal Blog Posts
Below, you'll find our most recent posts about traveling and living in Portugal. We spent nearly 6 months living in Lisbon and a few weeks living on the southern coast. We also traveled the country extensively and have put together this guide to help you make the most of your trip.
Plan Your Trip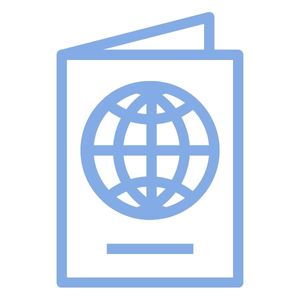 Visa Requirements
What you need to enter the country and travel for the duration of your intended trip.
Places To Visit in Portugal
Portugal is a country full of charm and beauty, with many cities and towns to explore. Here are a few of the best cities in Portugal for any traveler looking for an unforgettable experience.
Lisbon: The capital of Portugal, Lisbon is one of Europe's oldest cities and has some amazing history to uncover. We lived in this vibrant capital and even after 6 months away, we are dying to return.
From its winding cobblestone streets to its vibrant nightlife, there's something for everyone in this city. Some popular attractions include Belém Tower, Castelo de São Jorge, and the Gulbenkian Museum.
Porto: This stunning city is situated along the Douro River and is home to some of the most beautiful architecture in all of Portugal. Visit the Clérigos Tower or take a ride in one of Porto's historic trams as you explore this unique destination. Don't forget to try some Port wine while you're here!
Évora: Located just two hours from Lisbon, Évora is a charming city full of Roman ruins and historical monuments such as the Temple of Diana or Capela dos Ossos (Chapel of Bones). Take a stroll through its narrow streets or visit some local wineries to sample the delicious wines produced in this region.
Coimbra: Coimbra is an ancient university town located just north of Lisbon on the Mondego river. It has a rich culture and history that can be explored through its many museums and monuments such as Praca da Republica or Se Cathedral. Spend an afternoon at Botanical Garden before heading back into town for dinner at one of Coimbra's delicious restaurants.
Lagos: We also spent a considerable amount of time in Lagos and loved the city. Granted, we visited during COVID when there were far fewer people here, but we loved the laid-back vibe, the beautiful beaches, and the excellent food scene.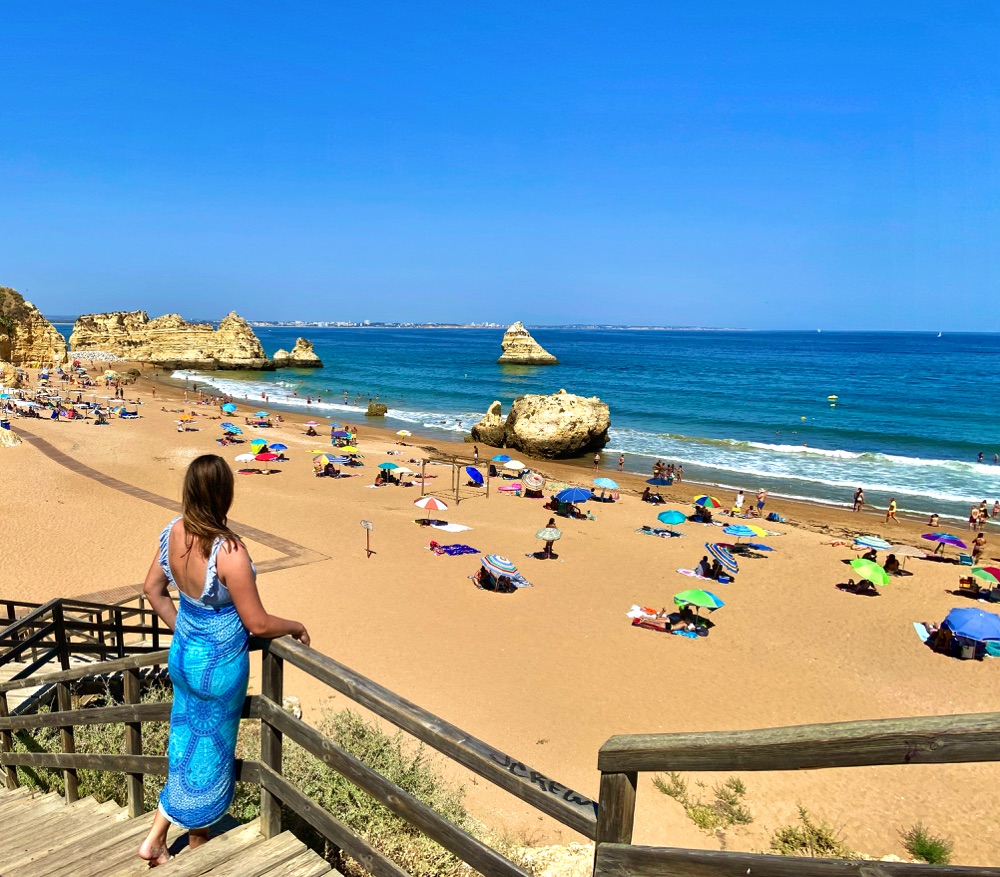 Faro: Faro lies on the Algarve coast and offers stunning beaches such as Praia de Faro which is perfect for relaxing after a day spent exploring the many monuments within Faro's historic old town, including Faro Cathedral and Castle Walls.
We spent a couple of days exploring this quaint seaside city and loved it. Don't forget to stop by Tavira Island if you have time – it's definitely worth a visit!
Things To Do in Portugal
There are plenty of amazing activities to do in Portugal that don't involve visiting any of its major cities. Here are five of the best things to do in Portugal:
Go Surfing: Portugal offers some of the best surfing spots in Europe, and with miles of coastline on offer, there's sure to be a spot to suit every level of surfer.
You've probably already seen the largest waves in the world being surfed at Nazare, but thankfully, if you just want to catch a few tame waves, there are other surf spots for less skilled (insane) surfers.
Whether you're a pro looking for big waves or a beginner just learning the ropes, there's something for everyone.
Take an Albufeira Boat Tour: Located on the Algarve coast, Albufeira is home to stunning beaches and crystal clear waters perfect for taking a boat tour along the coast, and great for spotting dolphins! There are several companies offering tours, with options ranging from fishing trips to sunset cruises.
Explore Natural Parks: Portugal is home to many beautiful national parks that are well worth exploring. Head out into the mountains or take a hike through one of the many stunning forests – you'll be sure to find plenty of wildlife along the way!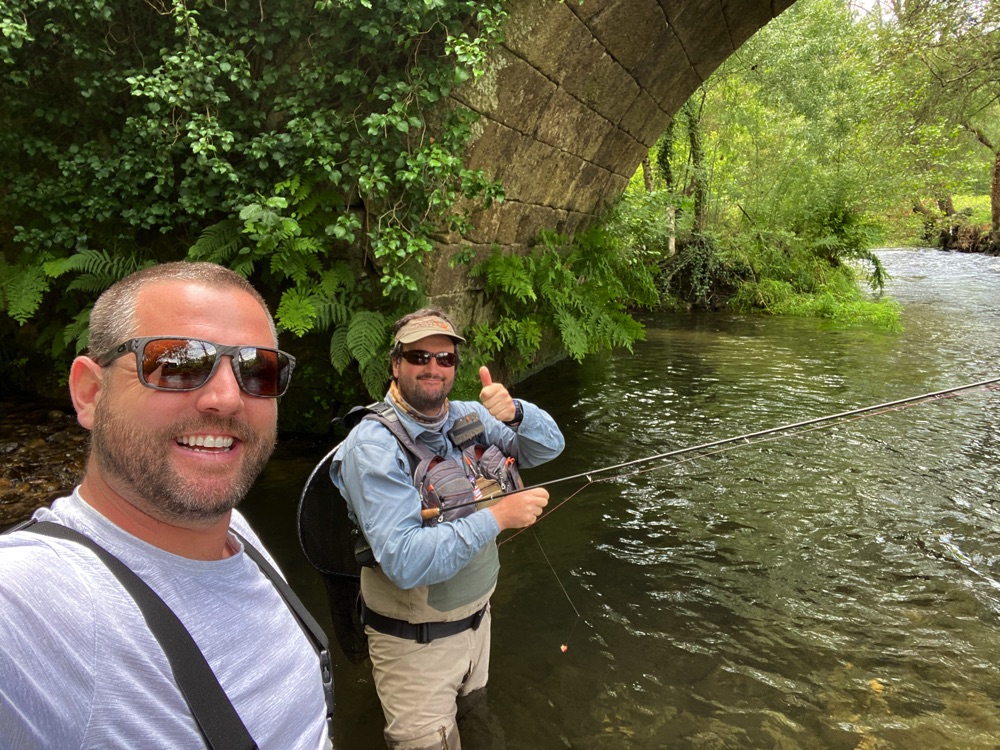 If you're into fly fishing, some of the best spots are in Portugal's mountainous national parks to the north, just around Porto.
I hired a guide at Mino Fly Fishing and had a blast casting lines and hooking into some wild trout in this region.
Visit Sintra: This small town near Lisbon is home to magnificent palaces and castles such as Palácio Nacional de Sintra and Castelo dos Mouros, as well as an exquisite park called Parque da Pena. Take a stroll through its winding streets and discover why it's known as "The Fairytale Town".
We visited here on a quick stopover with our campervan while traveling across the country and loved it. Just be warned, if you're in a larger vehicle, the narrow roads here are almost impossible to navigate.
Enjoy Local Cuisine: Portuguese cuisine is known all over the world for its delicious flavors, so make sure you take some time while you're in Portugal to sample some traditional foods such as pastel de nata (custard tart) or bacalhau (salt cod).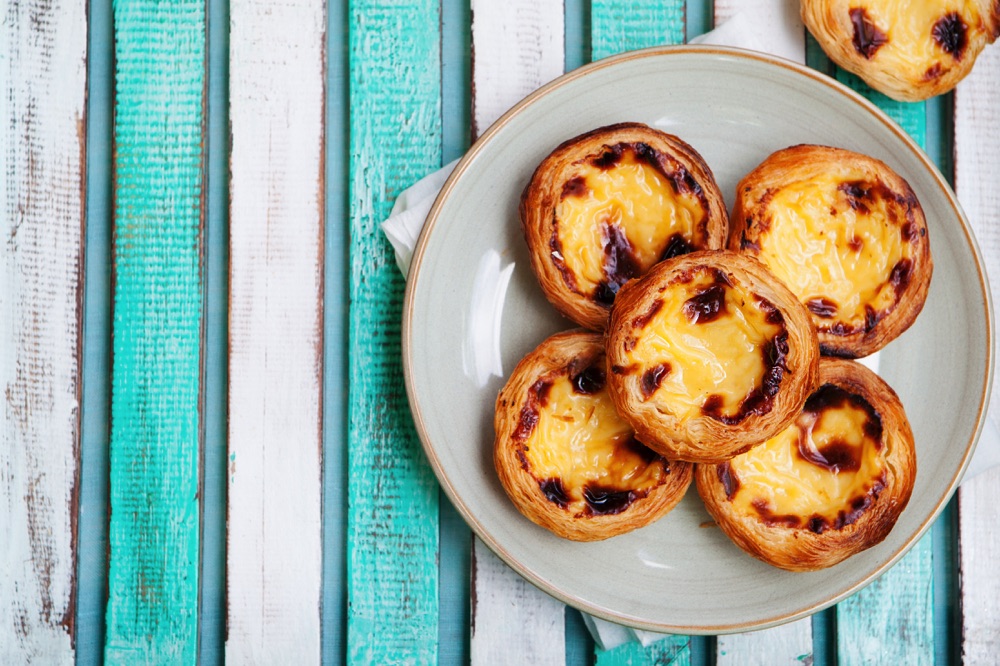 We popped into lots of great restaurants in Lisbon that offered almost exclusively traditional food. Don't miss Taberna Portuguesa and Augusto Lisboa. The Time Out Market is also a fun place to hang out and find decent food on weekends.
With plenty of cafes and restaurants offering both local and international dishes, you'll never get bored of food choices here.
Cost of Travel in Portugal
Portugal is a beautiful and diverse country, with lots to do and see. But, like any destination, it can be expensive to travel here if you don't plan ahead.
Accommodation: Accommodation in Portugal ranges from budget-friendly hostels to luxury hotels, with prices varying depending on location. In the cities like Lisbon and Porto, hostels start at around €15 a night while four-star hotels are often priced at €50 per night or more.
In rural areas, smaller towns, or beachside locations such as Algarve, you can find rooms for €30 a night or less.
We booked our stays on Airbnbs and while we had slightly skewed prices because we were here when the country was mostly shut down, we were able to find really nice 1 and 2-bedroom apartments for around €75 – €155/night in high season.
Transportation: Transportation costs in Portugal are relatively affordable compared to other European countries. Public transport options include buses, trams, and metro systems across major cities with single trips costing between €1.30-€2.50 and day tickets averaging around €6-€7.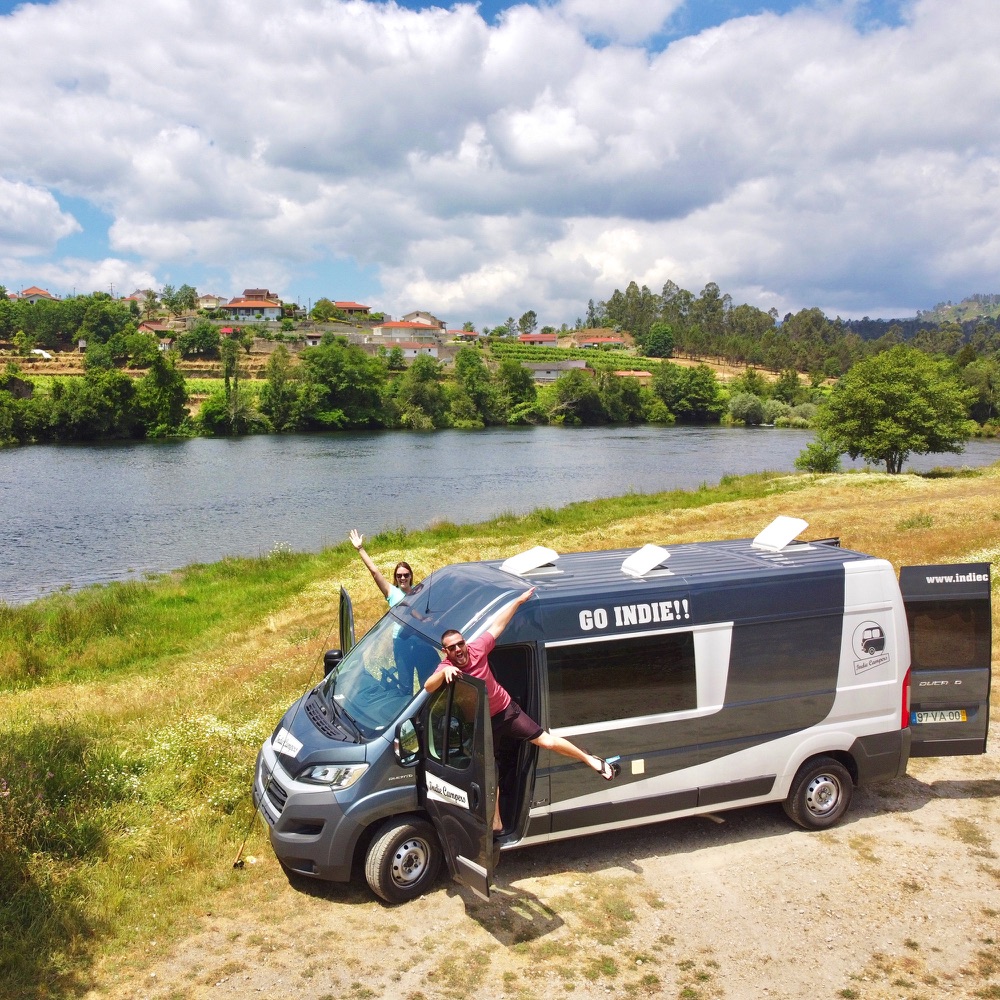 Trains are slightly more expensive but offer quicker routes between destinations, with tickets ranging from €15-€40 depending on the distance traveled.
We rented a campervan to get around the country and it was a great deal because you get your transport and accommodation encompassed in one fee. Our campervan cost €100/day to rent.
Food: When it comes to food prices in Portugal expect to spend around €7-€10 for lunch including drinks and dessert.
Dinner usually costs around the same – unless you go out to dine at some of the higher-end restaurants that offer fine cuisine from different regions of the country, then you can expect prices to range from €20-€35 per meal (including drinks).
We were a little shocked by the cost of food in Portugal, particularly in Lisbon where it was hard to find a decent sit-down meal for less than €20 per person.
The prices go down a little bit as you get out of major city centers, but in general, food in Portugal is more expensive than in neighboring Spain and is more similar to the costs of the UK and the US.
Tours & Entrance Fees: As far as tours and entrance fees go there are some activities that are free to visit such as churches or museums; however, for activities like taking boat tours along the coastline there will usually be an additional cost of about €20-€25 per person per tour (including snacks).
For larger attractions such as parks or castles, there may be an entrance fee of up to €20 depending on how long you plan to stay there.
Overall, traveling through Portugal can be affordable when budgeting properly – just keep in mind that accommodation tends to always be the biggest expense while food and transportation come in second place.
Where To Stay in Portugal
Portugal has recently boomed as a major tourism destination, with Lisbon being named the best city for tourism in Europe in 2022. Not surprisingly, accommodation options have exploded, both in number and in cost.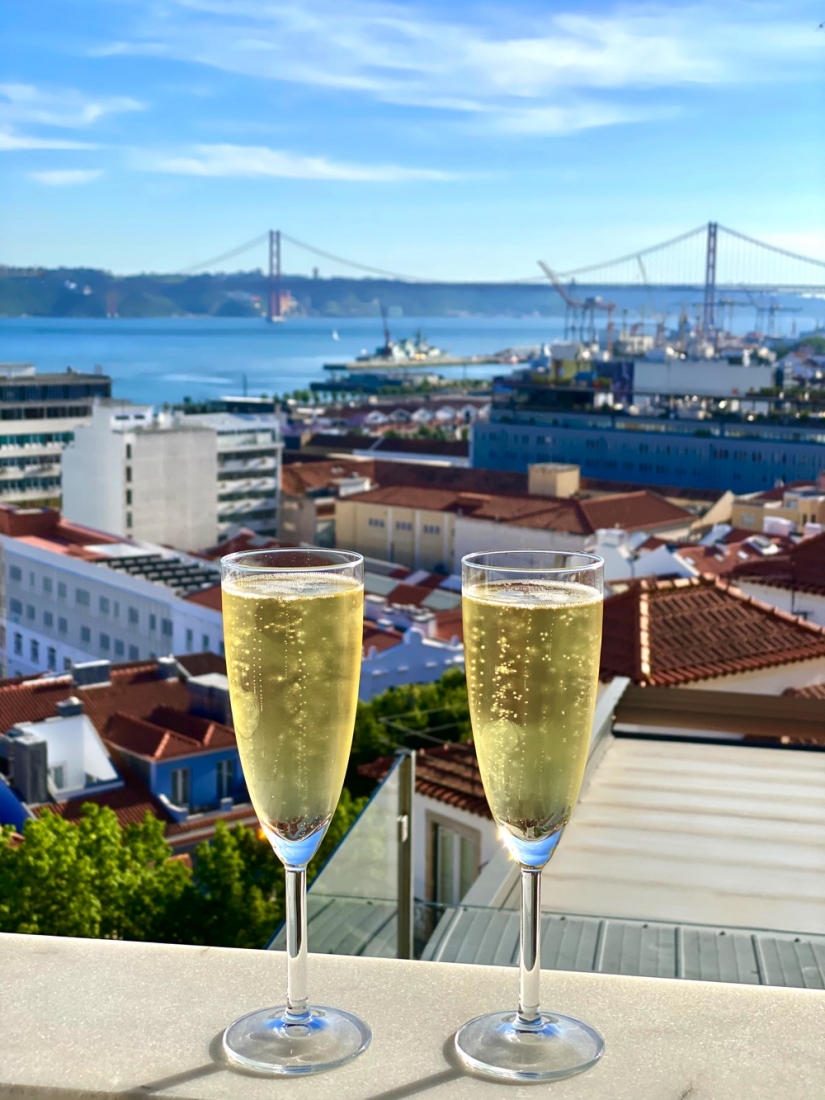 We primarily stayed in Airbnb apartments while traveling in Portugal, but we also stayed in some great guesthouses and hotels too.
Hostels: For travelers on a tight budget, hostels are a great option. Most cities will have at least one or two hostels offering beds starting from around €15-€20 per night. Hostels not only provide a comfortable place to sleep, but also offer plenty of activities and amenities such as shared kitchens, laundry facilities, lounges, and bars.
Hotels: If you're looking for something more luxurious, you can find nice hotels across the country for around €50-€100 per night depending on the city and location. Hotels often come with additional amenities like swimming pools or spas which are likely to make your stay even more comfortable and enjoyable.
Guesthouses: Guesthouses are another great option for those who want to be near nature but still have access to modern comforts such as WiFi and air conditioning.
For instance, if you choose to stay in the Algarve region of Portugal, you can find beautiful guesthouses nestled in the hillsides just steps away from some of the most stunning beaches in Europe. Rates start from €50 per night and increase depending on what type of facilities you need.
Airbnb: Another popular option among travelers is Airbnb rentals – it's both cost-effective and convenient since many hosts offer self-check-in options meaning you don't have to worry about waiting in line at a reception desk when you arrive late at night. Prices vary depending on location but usually range between €75-€155/night in high season.
Camping: Finally, if you want to get closer to nature, camping is always an option! Campsites across Portugal cost between €15-€25 per night depending on whether or not they offer basic amenities such as showers or electricity hookup points.
We stayed at quite a few campsites with our campervan and found the facilities to be clean, well-organized, and nicely situated in nature for the most part.
There are some free campsites available too but these may lack facilities or require pre-booking during peak season months (June–September).
When traveling around Portugal, it's important that you take the time to research all your accommodation options before booking anything so that you get the best deal for your budget.
Food & Drink in Portugal
Portuguese cuisine is renowned for its unique blend of ingredients and flavors, with a strong focus on fresh seafood and other local produce. Common ingredients include olive oil, garlic, onions, tomatoes, peppers, potatoes, and various types of fish.
Dishes are typically flavored with a combination of herbs such as parsley and oregano, as well as salt and pepper.
Seafood: Seafood is a staple in Portuguese cooking; many dishes feature mussels, clams, and cod – either cooked or served raw in salad form. Seafood stews like caldeirada de peixe are also popular. Typical accompaniments to these dishes include boiled potatoes or boiled rice with vegetables. Olives are also often featured in Portuguese cuisine – either stuffed or added to salads or sauces.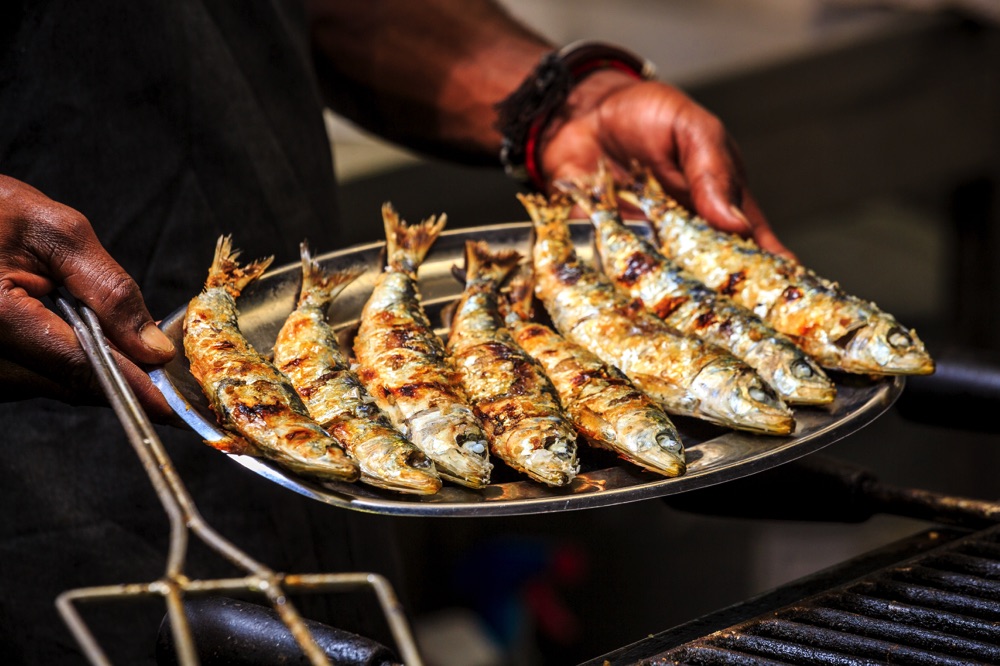 Meats: Meats are not as common in the traditional Portuguese diet but can be found in dishes such as feijoada (stewed beans with pork) or cozido à Portuguesa (boiled meat and vegetables). Grilled meats are often served up at barbeques during the summer months.
Breakfast: For breakfast, it's common to have pastries filled with custard cream known as pasteis de nata which have become increasingly popular worldwide over the past few years. Other traditional breakfast items include sandwiches filled with cheese and ham, or fried eggs accompanied by toast.
Deserts: The Portuguese love their desserts too. Popular choices include queijadas de leite (pastries made of milk custard), bolo de laranja (orange cake), and arroz doce (rice pudding). These treats often contain cinnamon sugar for extra sweetness.
Portugal's colonization of other countries has had an influence on its own cuisine – from African influences such as piri piri sauce used to flavor grilled chicken to Indian influences such as curry powder used in seafood stews like caldeirada de peixe.
The country's close proximity to Spain has meant that there has been some crossover between both cuisines over the years too.
Below, we've listed just a few of our favorite dishes in Portugal. You could go on a month-long foodie binge here and still only scratch the surface.
1. Pasteis de Nata: One of the most popular dishes in Portugal, these pastries are made with flaky puff pastry and filled with creamy custard. They're often infused with cinnamon sugar for extra sweetness and are a great option for breakfast or a snack anytime throughout the day.
The first thing we ate in Portugal was a pastel de nata and we fell in love immediately. Our Airbnb host in Lisbon left 3 of them on the table for us at check-in and after we scarfed two of them back and fought over the third; we knew that these little sweet pastries were going to be a vice while traveling in Portugal.
It's said that pasteis de nata originated in Catholic convents when monks would use egg whites to starch their clothes. In order to not waste the leftover yolks, they began making pastries out of them – and thus, this classic Portuguese treat was born.
2. Caldeirada de Peixe: This seafood stew is one of the most traditional dishes in Portugal. It usually contains cod, clams, mussels, and various other types of fish depending on what's available locally. The stew is flavored with onion, garlic, tomato, and olives – as well as herbs such as parsley and oregano for additional flavor. It's also sometimes served with boiled potatoes or boiled rice and vegetables.
3. Piri-Piri Chicken: This famed dish originated from African cuisine but has become a national staple in Portugal over time thanks to its vibrant flavor profile.
The chicken is marinated overnight in a mix of lime juice, garlic, and piri-piri sauce before being grilled over an open flame for a smoky finish – it's definitely worth trying if you have a taste for spice.
The first time we tried piri-piri was in Mozambique and we were excited to try it in Portugal. The spice and flavor did not disappoint.
4. Feijoada: A hearty stew made with pork and beans, feijoada is typically served over white rice or boiled potatoes with vegetables on the side – it may also be topped with fresh salsa or piri-piri sauce depending on your preference.
This traditional Portuguese dish dates back to the 15th century when it was originally served only during important ceremonies such as weddings or christenings. It's definitely one of our favorite Portuguese meals and one we seek out whenever we visit.
5. Queijadas de Leite: These small pastries are made with rich milk custard that are baked until golden brown – they can also be infused with other flavors such as chocolate almond or coconut banana according to your taste preferences.
Queijadas de leite have been enjoyed by locals since at least 1600 AD when they were first mentioned in historical documents from Portugal's colonial period – be sure to try some if you want to sample some truly unique flavors!
Portugal Travel Tips
Portugal is an easy country to travel to and around. It's safe, well-connected, and breathtakingly beautiful. After traveling around the country for many months, we've compiled a list of some useful travel tips that will help you make the most of your trip.
Go For a Hike: Portugal is a great country to explore on foot, and the best way to truly get a feel for the sights and sounds of the country is by walking around. Make sure to bring comfortable shoes, sunscreen, and a hat to protect yourself from the strong Mediterranean sun.
Dariece and I planned to hike all the way from Lisbon to Porto along the coast, but it never materialized. Much of Portugal has paths from the Camino de Santiago, meaning you can easily walk between many major tourist destinations.
Try The Seafood: With so much coastline, seafood is an integral part of Portuguese cuisine. Be sure to try some of the local seafood dishes such as Caldeirada de Peixe (seafood stew), or grilled sardines—both are absolutely delicious!
Know The Regional Climate: Portugal's temperate climate makes it an ideal destination for outdoor activities year-round. Hike in the Serra da Estrela mountains, take surfing lessons in Nazare, or go whale-watching off the coast of Porto – the possibilities are endless!
We ignored the heat warnings when traveling around the Algarve and felt like we were melting in a small Airbnb with no A/C when the temperature soared above 40°C (104°F). Check the weather and know that heat, rain, humidity, and chill can be somewhat oppressive here.
Wine is All About The Regions: Portugal has plenty of wine regions throughout the country, but perhaps none more famous than Douro Valley in Northern Portugal where both red and white wines are produced. Take some time out from sightseeing and visit one of the many wineries in the area for a tasting session with a view that you won't soon forget.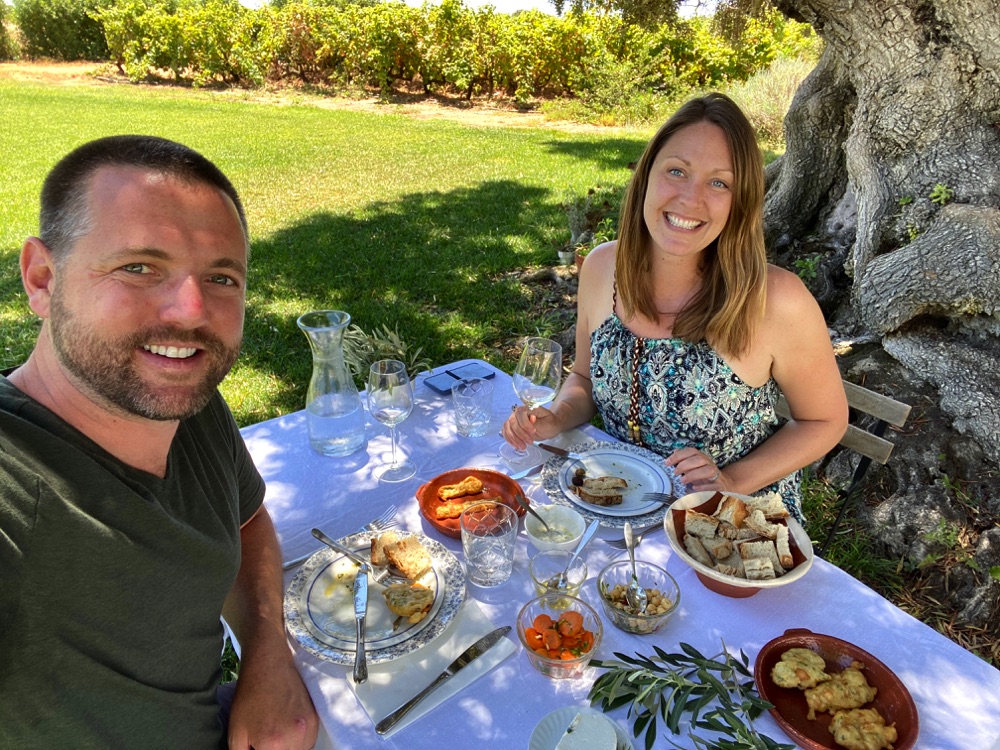 We visited a few of the wine regions, but even with our long trip to Portugal, it would've been impossible to visit them all. If you're into wine, be sure to hit up a wine bar in Porto or Lisbon and take a large tasting of all the regional wines.
The Country is Catholic: As a largely Catholic nation, there are countless churches, monasteries, and chapels throughout Portugal that have been around for centuries – each with its own unique architecture and history that make them worth exploring on their own merit.
Don't Miss The Museums: For those who appreciate art and culture, Lisbon is home to some incredible galleries such as the National Museum of Ancient Art which houses collections of Portuguese works from various historical periods along with works from foreign artists as well.
Find Fado: If you're looking for something unique consider trying Fado music — it's a type of music traditional to Portugal that involves singing about love, loss, destiny, and other aspects of life that can move even those unfamiliar with this genre or language.
We booked a fun Fado experience on Airbnb and highly recommend it. You can also just follow your ears and pop into a bar that has a live Fado show going on. Sometimes you'll even see it live on the street as pictured above.
Don't Miss a Porto: When eating out look out for Porto sandwiches – these delicious bites come in all shapes and sizes but generally consist of cured meats such as ham or salami paired with cheese inside a freshly baked bun – they make for an excellent snack while sightseeing!
Know The Timetables: While public transportation in Portugal is reliable be sure to check timetables before leaving your accommodation as certain routes tend to run less frequently on weekends and holidays than during weekdays.
Carry Cash: Last but not least don't forget to bring some cash when visiting Portugal as many restaurants and shops prefer cash payments over cards – this ensures you can enjoy all the local specialties without worrying about running out of funds mid-trip.
There were a few times that we forgot this little travel tip and had to leave the restaurant to hit up an ATM. I don't advise carrying lots of cash on you at all times, but recommend you have at least enough on you for your evening out.
Best Time To Visit Portugal
Best Time Overall: March-May, September to Early-November
The best time to visit Portugal is during the shoulder seasons of spring and autumn. During this time, temperatures are mild and pleasant and the crowds are thinner than during peak season.
Peak Season: The peak season in Portugal lasts from mid-June to mid-September. This is when tourist attractions are at their busiest, prices tend to be higher, and hotels book up quickly. However, if you're looking for perfect beach weather and want to take advantage of outdoor activities, this is the ideal time to visit.
Off-Season: The off-season in Portugal begins in December and ends in mid-February. This is an excellent time to explore the country without having to deal with crowds or high prices.
Although temperatures can get a bit chilly during this time, there are still plenty of things to do such as sightseeing, shopping around Christmas markets, or taking advantage of special seasonal events.
We arrived in Lisbon in February and even though we booked a very nice Airbnb, there was still some damp mold left over from the winter months.
Lisbon is extremely humid in the winter and gets lots of rain, so make sure your accommodation is well-ventilated if you're visiting in the winter.
Shoulder Season: Shoulder season begins in March and continues through early June, and also in the fall from September to early November. We were here for both the spring and fall shoulder seasons and they were our favorite times to be in Portugal.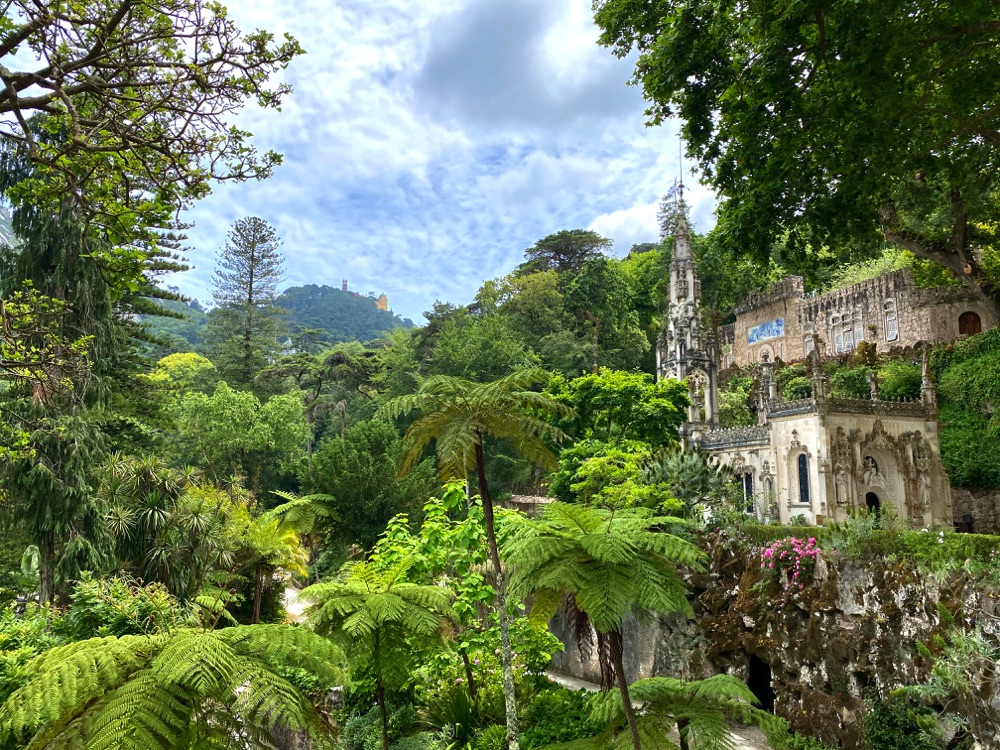 This is typically the best time to visit Portugal as it offers a blend of mild temperatures, fewer tourists, and lower rates compared with peak season.
This is also when cultural festivals take place across the country such as Beau's Semana Santa (Easter Week), Lisbon's Festa de Santo Antonio (Festival of St Anthony), or Coimbra's Queima das Fitas (Student Festival).
You'll also be able to enjoy local dishes such as caldo verde (kale soup) or bacalhau com natas (codfish with cream) without being overwhelmed by large crowds like during peak season.
Most importantly, remember that no matter when you decide to go on your trip, bring warm clothing regardless of what season you choose.
With so many microclimates, the weather in Portugal can be unpredictable, so come prepared.
Getting Around Portugal
Getting around Portugal is relatively straightforward and there are several different ways to do it.
Depending on your budget, time availability, and preferences, you can choose from air travel, rail, bus, car rental, taxi, or campervan.
Air Travel: Flying is the fastest option to get around in Portugal and it's especially convenient if you plan on traveling between different regions of the country. You can find flights at competitive prices with one of the major carrier companies such as TAP Air Portugal or Ryanair.
We took a couple of domestic flights while traveling in Portugal and they were cheap, convenient, and relatively comfortable for the short distances.
Rail: The Portuguese national railway company CP offers affordable train tickets that will take you across the country. It also has an extensive network that covers all major cities and towns as well as smaller villages.
It's an excellent way to explore the countryside while avoiding traffic jams and taking in some breathtaking views.
Bus: There are numerous bus routes throughout Portugal run by Rede Expressos which provide a comfortable journey for travelers at reasonable prices. If you don't mind making multiple stops along the way, this is a great option if you're keen to explore more remote areas without having to invest in a rental car.
Car Rental: If you want flexibility when it comes to getting around Portugal, renting a car or van is one of the best options available to travelers.
We rented a car in the Algarve and highly recommend it. It only cost us around €20 per day and gave us the freedom to explore lots of hidden coves and secret beaches that we may have not otherwise found.
There are many car rental companies located throughout the country with competitive rates and various vehicles to choose from depending on your needs. However, bear in mind that traffic rules and regulations must be strictly followed and failure to do so could result in hefty fines or even jail time.
Taxi: Taking a taxi is another popular option for getting around in Portugal thanks to its convenience. Taxis can often be found near tourist attractions or hotels with fares varying depending on where you're going and how long it takes to get there.
For inner-city travel, taxis and Uber are great, but if you hire a driver between cities it'll cost around €200+/day depending on the distance and where you hire it from.
Campervan: Our favorite way to get around Portugal! Campervan travel is becoming increasingly popular among tourists looking for a unique way to explore the country without having to stay in hotels or other traditional accommodation options.
Campervans come equipped with beds, kitchens, and bathrooms which make them perfect for road trips around the country – just make sure you plan ahead so you know where you'll be stopping before setting off!
We paid around €100/day for ours and were super happy to travel this way for a couple of weeks.
Portugal Entry Requirements
Portugal is one of the most popular tourist destinations in Europe and welcomes visitors from all over the world. Before you plan a trip to Portugal, it's important to make sure that you meet all entry requirements and have the proper documentation with you when entering the country.
If you're traveling from an EU/EEA member state or a Schengen-associated country, then you only need your passport or valid ID card to enter Portugal. However, if you are coming from outside the EU/EEA or Schengen area, then it's likely that you will need a visa in order to enter the country.
Most western countries will be able to visit Portugal on a regular Schengen entry which grants them entry to Portugal and other countries in the Schengen Zone for 90 days in a 180-day period.
Countries Permitted 90 Days Entry Under Schengen:
Albania
Andorra
Antigua and Barbuda
Argentina
Australia
Bahamas
Barbados
Bosnia and Herzegovina
Brazil
Brunei
Canada
Chile
Colombia
Costa Rica
Dominica
El Salvador
Georgia
Grenada
Guatemala
Honduras
Hong Kong (China)
Israel
Japan
Kiribati
Macau (China)
Malaysia
Marshall Islands
Mauritius
Mexico
Micronesia
Moldova
Monaco
Montenegro
New Zealand
Nicaragua
North Macedonia
Palau
Panama
Paraguay
Peru
Saint Kitts and Nevis
Saint Lucia
Saint Vincent and the Grenadines
Samoa
San Marino
Serbia
Seychelles
Singapore
Solomon Islands
South Korea
Republic of China (Taiwan)
Timor-Leste
Tonga
Trinidad and Tobago
Tuvalu
Ukraine
United Arab Emirates
United Kingdom[b]
United States
Uruguay
Vatican City
Venezuela
If you don't hold a passport from one of the above-listed countries, you may also need to provide proof of sufficient funds and travel insurance in order to be granted entry into Portugal. It's best to check with your local Portuguese consulate or embassy before making any travel arrangements.
Those traveling on business visas, must obtain an invitation letter from their counterpart in Portugal and submit it with their application for entry clearance at least 3 weeks prior to their departure date. They will also be required to bring along a valid passport and other supporting documents such as financial statements and proof of accommodation during their stay in Portugal.
Those who wish to study in Portugal for longer than 90 days may require additional documentation such as a student visa or residence permit. Those wishing to work while studying may also require additional approval depending on the type of job they plan on taking up.
It is always recommended that travelers double-check all paperwork requirements before traveling, as failure to do so could result in refusal of entry into Portugal upon arrival at the border control desk.
More Posts About Portugal
Travel Resources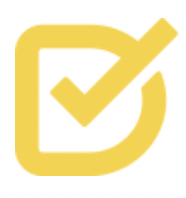 DiscoverCars
Discover Cars searches across all the main car rental sites and finds the best deal. Opt for full insurance coverage for more peace of mind and enjoy the freedom of a car.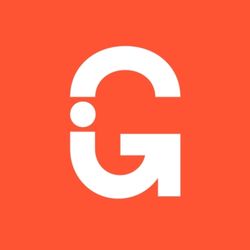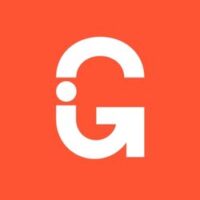 Get-Your-Guide
Our go-to website for booking tours around the world. Get-Your-Guide has a massive library of cool local experiences in almost every country.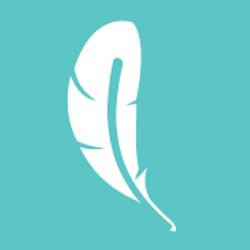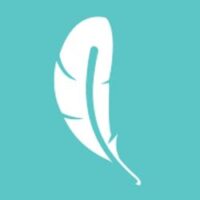 SafetyWing
The best travel insurance for full-time nomads by far. Get awesome rates, and excellent coverage, and sleep easy knowing you're insured against COVID.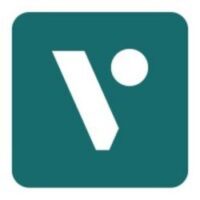 Viator
Another excellent tour booking engine that's better for available tours in the US. Viator also has great local experiences around the world.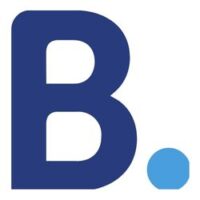 Booking.com
Our top choice for booking hotels and hostels, Booking.com is the easiest-to-use accommodation booking engine and often has the best prices on hotels.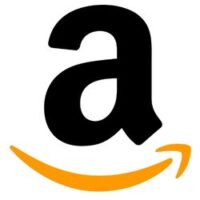 Amazon Gear
Anything from backpacks and luggage, to AirTags and guidebooks, you'll find everything you need for travel on the Amazon store.