In Part 1 of Preparing To Travel Around The World, we talked about having your passport up to date, the visa situation looked into, getting your vaccinations and budgeting for your trip. Here are some more steps you will need to take before travelling around the world: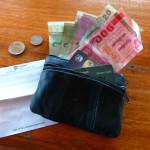 A common question that we get asked is: How do you pay for your trip while abroad? We suggest using an ATM/debit card while travelling. This is the easiest and most practical way of taking out money. There are ATM machines all over the world. Make sure your bank card is on the cirrus or plus network. Look into different banks and see what kind of withdrawal fees they will have for overseas transactions. The local ATM will charge you, as will your bank at home (if you're Canadian, click here for a recommended bank). Traveller's cheques are a hassle and credit card fees can add up quickly.
We carry a credit card, debit card, local currency and some US dollars. If a bank machine isn't working and we're out of local currency, we can always exchange the US dollars for local cash. It's a good idea to have a few options available to you. You don't want to be stranded without any money!
The biggest and most thrilling thing you will check off of your travel to-do list will be booking your flight around the world! Check out Google Flights or Kayak for discounts. We have found some great deals using these search engines. Make sure to source out a few different dates before finalizing the booking. If you leave on a weekend it usually costs more. If you travel during the holiday time in your destination, the prices of flights will have increased significantly. Search around for a while before committing to a flight.
Ideally, you won't have to take all that many flights while travelling the world. We prefer to travel by train, bus, truck, tuk-tuk, camel, foot, boat…you get the picture. We've travelled in every mode of transportation you can imagine! If you travel by land, you will interact much more with the local people and see the landscapes as you pass by. Isn't that what backpacking is all about?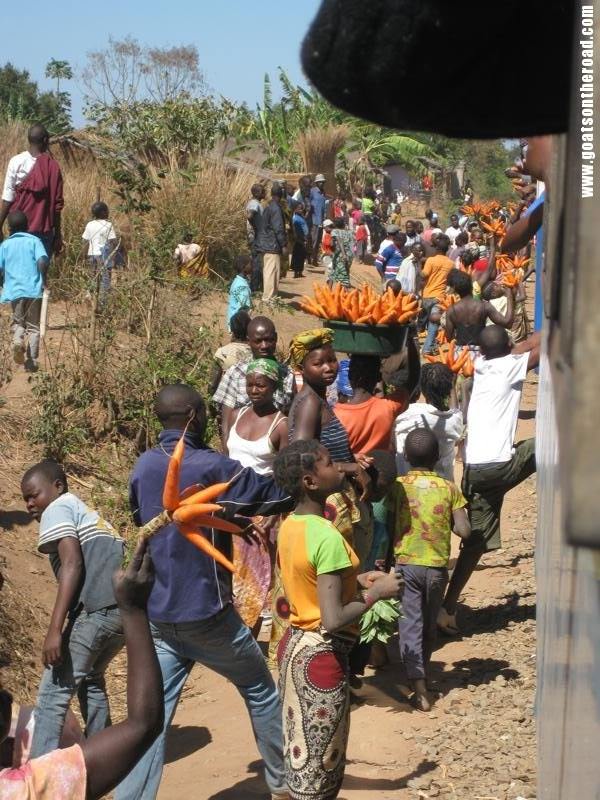 You will need to choose a form of luggage to carry all of your gear. For us, it's a backpack or nothing. Imagine yourself trying to roll a suitcase down a beach while searching for the perfect bungalow, or dragging your luggage behind you while dodging crowds at a market or busy train stations. No thank you. If you have a backpack, you can walk much more freely and don't have to worry about bumping into people or your luggage wheels getting stuck on something.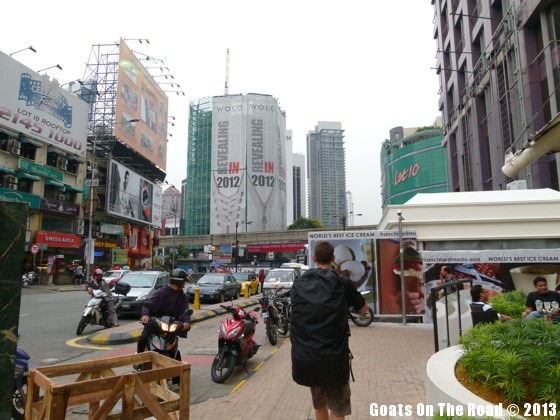 Once you've chosen your backpack, you'll need to figure out what to pack. It may sound cliché, but the traveller's motto is true: "lay out what you think you will need, then cut that in half". You are a backpacker now. Forgo all of your previous notations about what is a "necessity" in life. Ladies, you won't need a curling iron, straightener, blow-dryer, high heels or a bag full of make-up, trust me. Men, you only need one pair of shoes, no jeans (too heavy), no hair product and no cologne! Stick to the basics, choose colours that will match with everything (brown, grey, black, beige). You want your bag to be light enough that you can carry it around and not be in pain. Pack wisely.
You've now checked 8 things off of your to-do list before travel. See, it's not so hard, is it? Trust us, we've embarked on 2 long term trips around the world. We know it may seem overwhelming, but follow the steps we've listed and you'll be fine. We have been on the road this time for 2 years. We now consider this our way of life and lucky for us, we've found a couple of ways to sustain our passion: Teaching English abroad in China and TravelBlogging (well, soon we hope that blogging will sustain us!)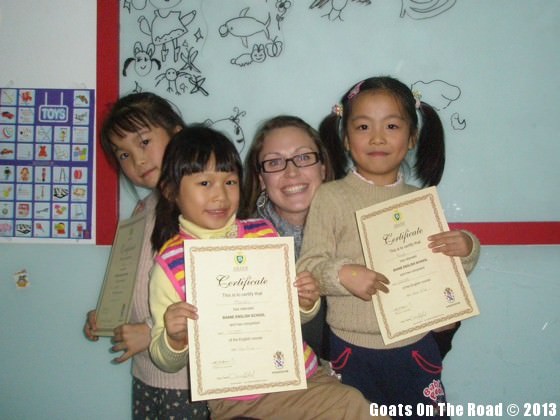 Preparing to travel around the world may seem like a daunting task, but once you're on the road any doubts or fears you may have had will be long forgotten. Following your dreams of travel is a decision you will never regret.
We hope that this list has helped you to get a jump-start on planning your trip! Safe travels.
PREPARING TO TRAVEL AROUND THE WORLD PART#1
Planning A Trip Now?
Goats On The Road provides some simple tools to save you time and money!
[widget id="text-71″]
Like it? Pin it! 🙂
Disclaimer:Goats On The Road is an Amazon Associate and also an affiliate for some other retailers. This means we earn commissions if you click links on our blog and purchase from those retailers.