Sell your home, store all of your belongings, quit your job and say goodbye to your loved ones. Sounds easy enough, right? Wrong. In all honesty, prior to heading out on an epic adventure, you will be stressed out months beforehand and constantly wondering: Am I making the right decision? The answer: YES! Preparing to travel around the world can seem nerve-wracking. However, once you are on the road, all of your stresses will be gone! The people you will meet, the sights you will see, the variety of foods you will sample and the experiences you will have along the way are memories you will never forget. Take it from us, these life changing moments are priceless.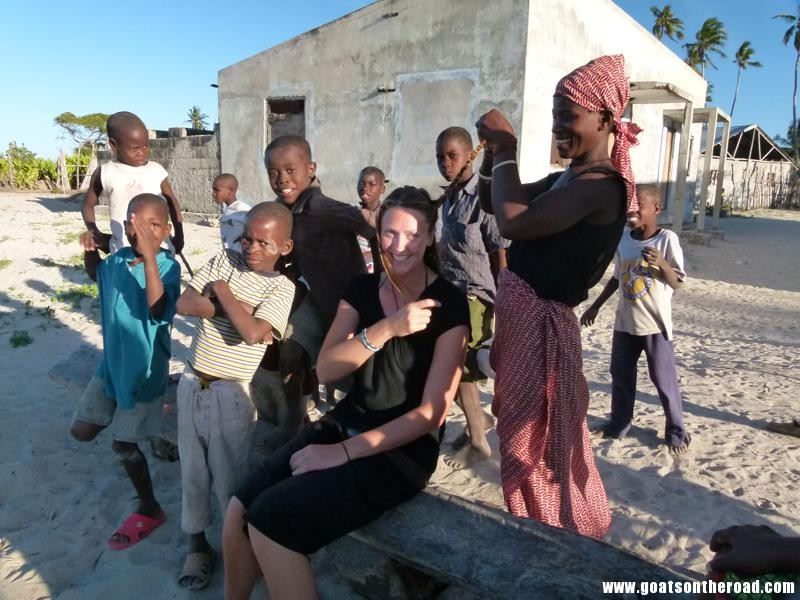 Deciding to drop everything and travel around the world can seem like an impossible dream. But it's not! If we can do it, anyone can do it. We've put together this list of the steps you'll need to take in order to make your dreams of travelling around the world a reality.
The first step is realizing (or admitting) that you want to get more out of your life. Sitting in a cubicle from 9-5 and spending your hard earned cash on material things is completely fine if you've found a career you love and appreciate that type of lifestyle. For us, we need something different. This typical way of life just isn't going to cut it!
The next step is taking a look at your financial situation. Do you have enough money to travel around the world? The budget you will need for a world trip will depend greatly on where you are going and what kind of travel style you will have. If you're a solo budget backpacker travelling to SE Asia, expect to live off of $1,000/month. If you're travelling to Africa, expect that to be more likely between $1,500 – $2,000. If you're going to the Sub-Continent (India, Sri Lanka and Nepal) you can live off of $800 in a month. For the Middle East, expect your budget to be about $1,800/month. For 2 people travelling together, take those figures and add 50%.
If you are low on money, there are other ways to get around this money issue. The most obvious being to sell your assets (home, vehicles, furniture, cash in some stocks, etc.) If you are desperate to leave the mundane behind and search for something new, you could also spend less money while on the road by couchsurfing, house-sitting, working in exchange for food and accomodation (WOOFING or Workaway) or working for a salary while travelling (picking fruit, bartending, teaching English, etc.) Don't let the low funds in your bank account deter you from living your dream, where there's a will, there's a way.
Once you've come to the conclusion that you are ready to travel around the world, you will need to figure out where you want to go and come up with some sort of rough itinerary. That's the fun and easy part. Do some research online, check out some forums, our favourite travel blogs and go to the local library or bookstore to read some guidebooks (Lonely Planet being our book of choice). While planning our 2nd big trip, we bought a map of the world and had it posted to our wall with sticky tags marking our possible destinations. Should we go to the Middle East before Africa, or after? Should we re-visit some of our favourite places in SE Asia? Do you want to up the budget a bit and do a safari?! Planning where to go is very exciting. It became a little project for us and really gave us something to look forward to each night. Getting ready to travel should be a joyful time.
Next up for preparing to travel around the world is making sure your passport is up to date. Before allowing you to enter into their country, most governments will require you to have at least 6 months left on your passport before it expires. If, like us, you are planning to travel around the world for a year or more, you will definitely need to make sure you have an ample amount of time left on your passport. Your passport is everything when you are traveling. It's your ticket in (and out) of countries…we've heard so many horror stories of people losing this important document, treat it like your lifeline! You will also need to make sure you have enough blank pages left in your passport for visa stamps and stickers.
After making sure your passport is up to date, you'll need to check out the visa situation for the countries you want to travel to. A visa is a stamp or sticker that you get when you cross a border into another country. Whether you are arriving by land or by air, you will need to show your passport and receive this entry stamp. You will also receive a stamp when you exit a country.
Many visa stamps and stickers are available on arrival at immigration, others need to be purchased in advance. The countries we've been to where you need to purchase a visa in advance are: India, Vietnam, Myanmar, China, and Mozambique. Most visas allow you to stay in the country for 30 days. Some allow for up to 6 months. Some visas are free, others aren't. The most expensive visa we've ever paid for was the one for Mozambique, $108/person (worth every penny!) Always check the visa situation of a country before going there. You don't want to find yourself at the airport excited for your next journey and then be denied boarding and sent back to your hostel!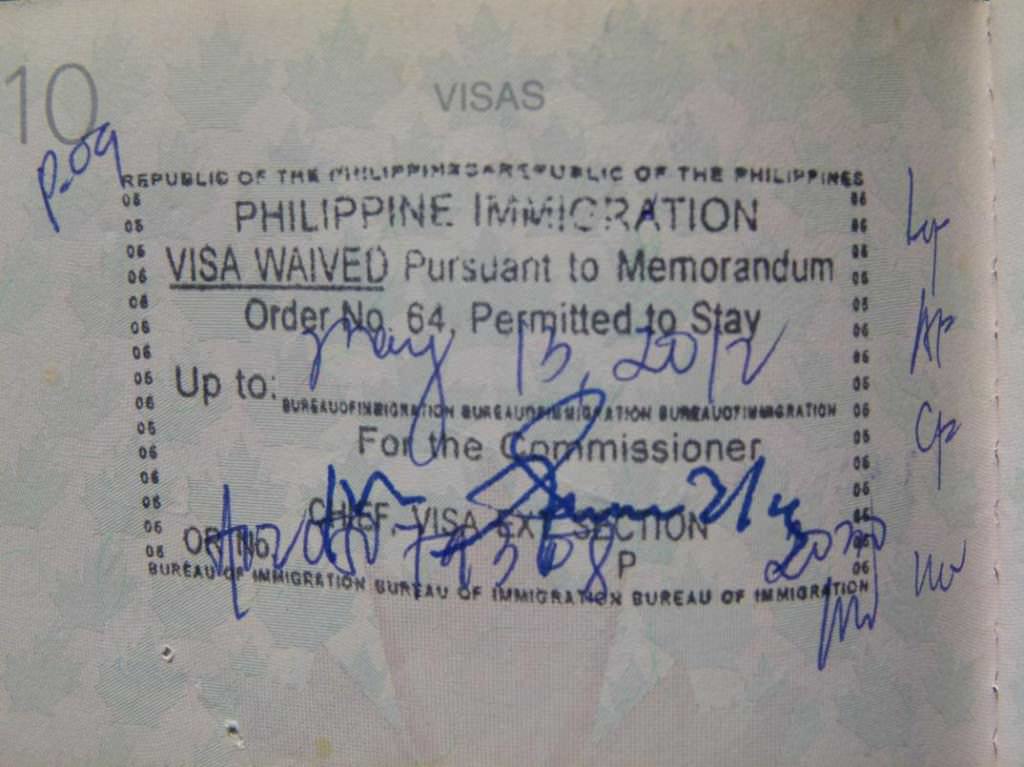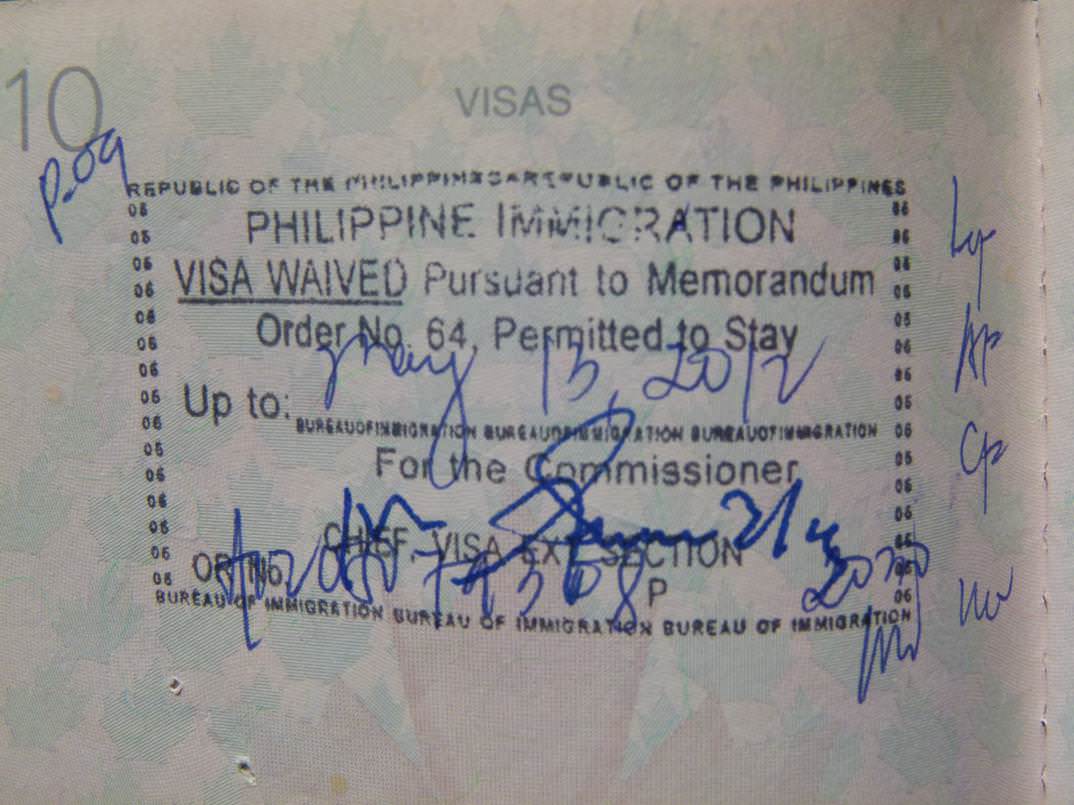 Next up is finding out which vaccinations you will need. This is easy. Head to your local travel clinic and discuss you overseas plans with the doctor there. He/she will advise you on which shots are required for entry into certain countries and ones that are recommended for your health and safety. Make sure to do this at least 2 months prior to travel as some of the shots will need to be spaced out over a certain period of time. As an example, when we left Kenya and crossed the border into Tanzania, we were required to show proof of a Yellow Fever Vaccination, or we would have been denied entry.  This shot is also required when travelling to South America and other parts of Africa.
To recap: you've realized you want to travel, you've figured out a way to sustain your trip, you've decided where in our wonderful world you would like to visit, you've made sure your passport is up to date, your arm has been used like a pin cushion and you've looked into the visa situation for the countries you will be visiting. Phew!
Next up for preparing to travel around the world is: Figuring out the best way to pay for your trip (cash, credit cards, traveller's cheques, debit, etc.), arranging transportation, choosing a form of luggage and deciding what to pack. All of these topics are discussed here in Preparing To Travel Around The World: A How-To Guide Part 2.
Planning A Trip Now?
Get your insurance here: 
Disclaimer: Any bookings, orders or services paid for through Goats On The Road will be of ABSOLUTELY NO EXTRA CHARGE to our readers. Your purchase does help to keep the Goats On The Road through affiliate sales, so we do thank you for that!
Like it? Pin it! 🙂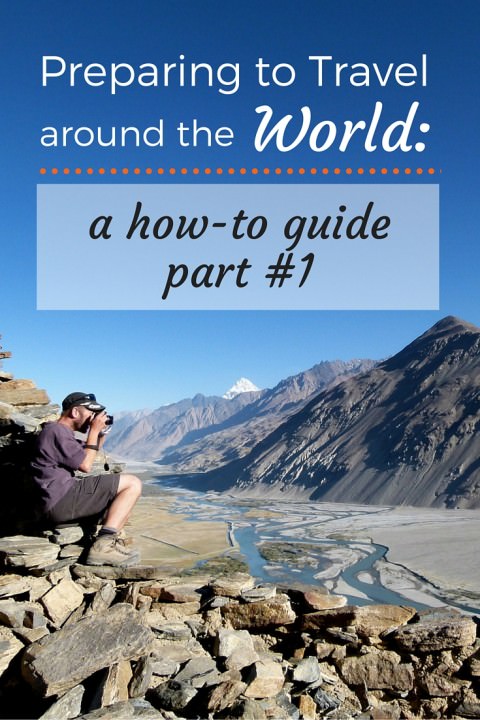 Disclaimer:Goats On The Road is an Amazon Associate and also an affiliate for some other retailers. This means we earn commissions if you click links on our blog and purchase from those retailers.