Advanced SEO Made Simple.
*Fully Updated For 2023
The exact SEO Blueprint I used to grow not just one, but multiple 6-figure blogs that earn money passively.
A BIT ABOUT OUR STORY
Welcome To The Complete SEO Course
By: Goats On The Road
When we first started blogging, we did everything we were supposed to do, but no matter what we did, our blog just kept growing slowly, or even declining sometimes. Finally, after 4 years of constant research, consulting, and taking online courses, I realized that what everyone else is teaching simply doesn't work. It's the same regurgitated information. Write great content. Build backlinks. Interlink your posts. To be honest, that stuff is all great, but it doesn't lead to explosive growth.
It wasn't until I started forming my own blueprint for blog growth that we started earning big money from blogging (to date, we've earned well into the 7-figures). Real blog growth comes from more than just the basics of SEO. It comes from a strategic plan to scale content and marketing. In today's competitive online climate, you need to build a passive-money-making machine in order to really succeed in blogging, and that's exactly what I've figured out how to do, not just once, but multiple times.
To prove that my blogging blueprint is just as effective with new blogs in any niche, I created a brand new site (not in travel) at the start of 2020 and after just 12 months the site was earning $8,483 per month passively. Then I did it again in 2021 with another site in another niche. These methods work.
OUR ADVICE HAS BEEN FEATURED IN

TESTIMONIALS
Our students have spoken…
Don't just take our word for it. Our students have been speaking for us. Check out what they've said about The Complete SEO Course. I'm not here to sell a product that doesn't work. My goal has always been to show new bloggers that it's possible to succeed and grow an audience. The proof is in the traffic and in the results.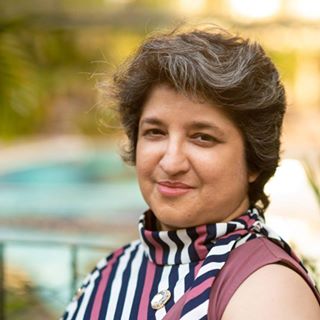 I'd been publishing my online magazine somewhat inconsistently since 2007 and it didn't have much of a focus. When I purchased the Advanced SEO course I wanted to update my SEO knowledge, catch up with recent SEO updates, and pivot my blog topic.

After doing just 3 modules from the course and applying the information in them to one of my old posts, I saw a 519.76% increase in impressions, 597.78% increase in clicks, 12.59% boost in CTR, and 611.11% increase in sessions in less than a month. The techniques in the course work.
Priya Florence
BlogBrandz.com
We completed the SEO course by Goats on the Road and have to say it was the best thing that we've done for our site.

Not only did we learn the ins and outs of the SEO world, we learnt the best ways to approach blogging in general. Nick's ability to explain the SEO details in an easy, step by step way, made what could have been an overwhelming process, very manageable.

And, the results are in: after completing the course three months ago, we've been following the course guidelines and checklists and seen our site's traffic increase by 300%.
Vivien DeGrief
TheDharmaTrails.com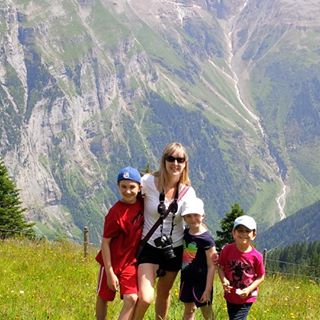 The help that I've received from the Goats has been incredible. From day one, Nick has responded to my emails and messages. The course is easy to understand and can be put into place in pieces so it isn't overwhelming. I'm still adding things from the course.

The Facebook page took everything a step further. It has become my first go-to place when I have a question or have run into trouble. Those on the facebook page are incredibly helpful but, not only that, Nick is a regular who gives advice for each and every question. It's a true community.
Joanne Gillam-Norman
SunsetsAndRollercoasters.com
This course is perfect for you if…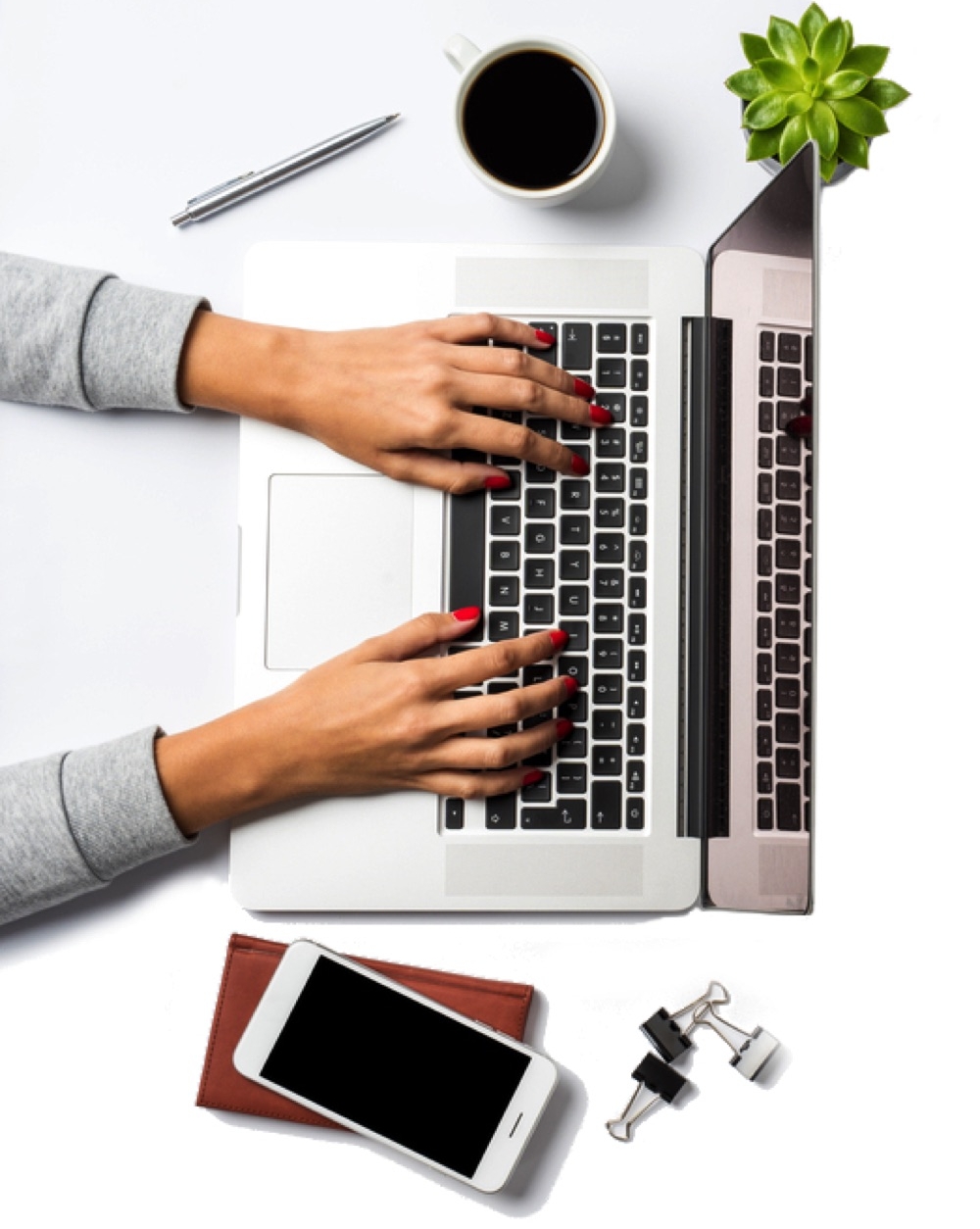 You're an SEO Beginner or a Pro
The first module of this course will walk you through the very basics of SEO, but after that we get into the advanced strategies that have the biggest impact. Don't worry, I walk you through every step so whether you're a beginner or a pro, you'll learn a lot from this course. We've had students who have been blogging for 7+ years and had massive success.
You Have Tried SEO But Haven't Seen Your Traffic Grow
So many people try to master SEO by simply Googling the answers, taking free training and trying to figure it all out for themselves. The truth is, you save yourself hundreds of hours by simply learning from a pro who has helped grow hundreds of websites in the past. I've done just that and my SEO blueprint has been proven time and time again.
You Want To Take Your Blog To The Next Level
People often ask me how they can explode their traffic, grow their audience, build their brand and of course… earn more money. There's always just one answer. SEO. By utilizing my tried and tested SEO model, you'll be able to see your traffic and your income rise within 30 days.
You Will Learn How To
Rank #1 In Google
Find High-Volume Keywords Your Blog Can Rank For
Audit Your Content & Correct Technical SEO Errors
Get Backlinks And Grow Your DA Quickly
Massively Speed Up Your Website Load Time
Recover From Google Algorithm Updates
Use AI To Scale Your Workload (Without Cheating)
Full SEO Training
I'll walk you through the process of writing, marketing and boosting your blog's SEO step-by-step.
Check-lists, Charts & PDFs
Our downloads will ensure that you're taking all of the necessary steps for your traffic to grow.
Over 25 Video Tutorials
Follow along as I walk you through the analytics, charts, graphs and WordPress code that you need to know. The videos are quick, easy-to-follow and free of nerdy-talk.
SEO Facebook Group
Join over our Private Facebook SEO Group with bloggers just like you who are excited about growing their traffic and their audience using our strategies.
Invaluable Email Training
Not only will you get the course and course material, you'll also be added to our ongoing Premium SEO Training email list.
30-Day Money-Back Guarantee
If you're not happy for any reason within 30 days, I'll give you a full refund. No questions asked.
WHITE-HAT SEO STRATEGIES THAT WORK
See your traffic grow quickly.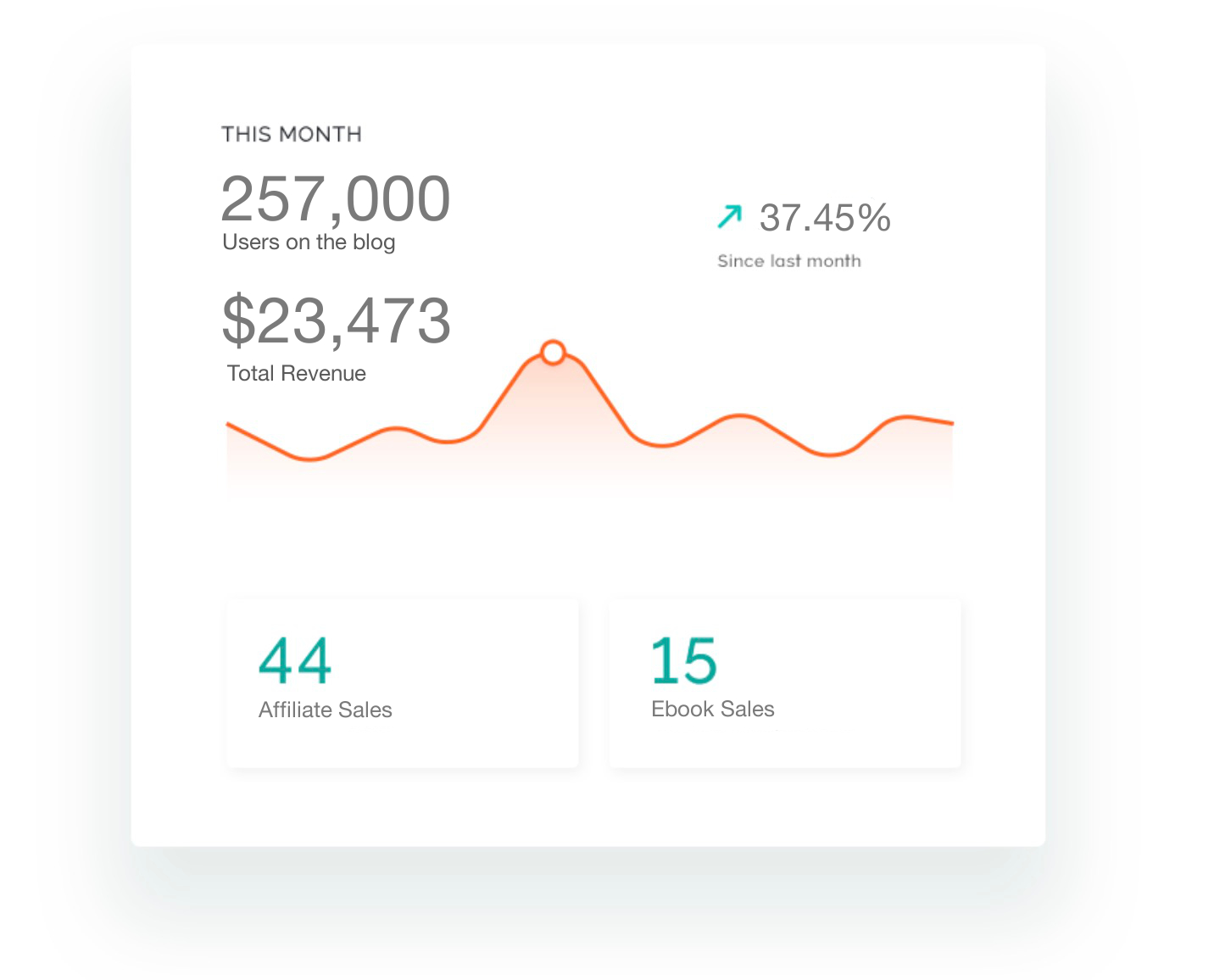 Comprehensive Tracking
You'll learn how to properly track your success using the latest tools from Google and KeySearch. You'll be able to set goals for your traffic and SEO and watch the growth as you achieve them.
Step-By-Step Instructions
The videos in this course include screen recordings so that you can follow along and copy exactly what I do. You'll be able to pause at any time, go back and go through the steps at your own pace.
Marketing & Backlinking That Works
You'll understand exactly how Google thinks and how you can legitimately and ethically utilize that knowledge in order to write better content and ensure it gets the readers it deserves.
SEO is the most important part
So many bloggers write content and think that people will read it just because it's good. That's not the case! Everyone needs SEO in order to grow an audience. Period.
SEO is Not Difficult
You don't have to be a coder, a web developer or even an experience blogger to do SEO correctly. Anyone can do it and have phenomenal success, if they know the right strategies.
SEO Can Change Your Life
Spread your message further and earn money while doing it. Traffic is money and I'll show you how to effectively monetize so that you can live a freer life.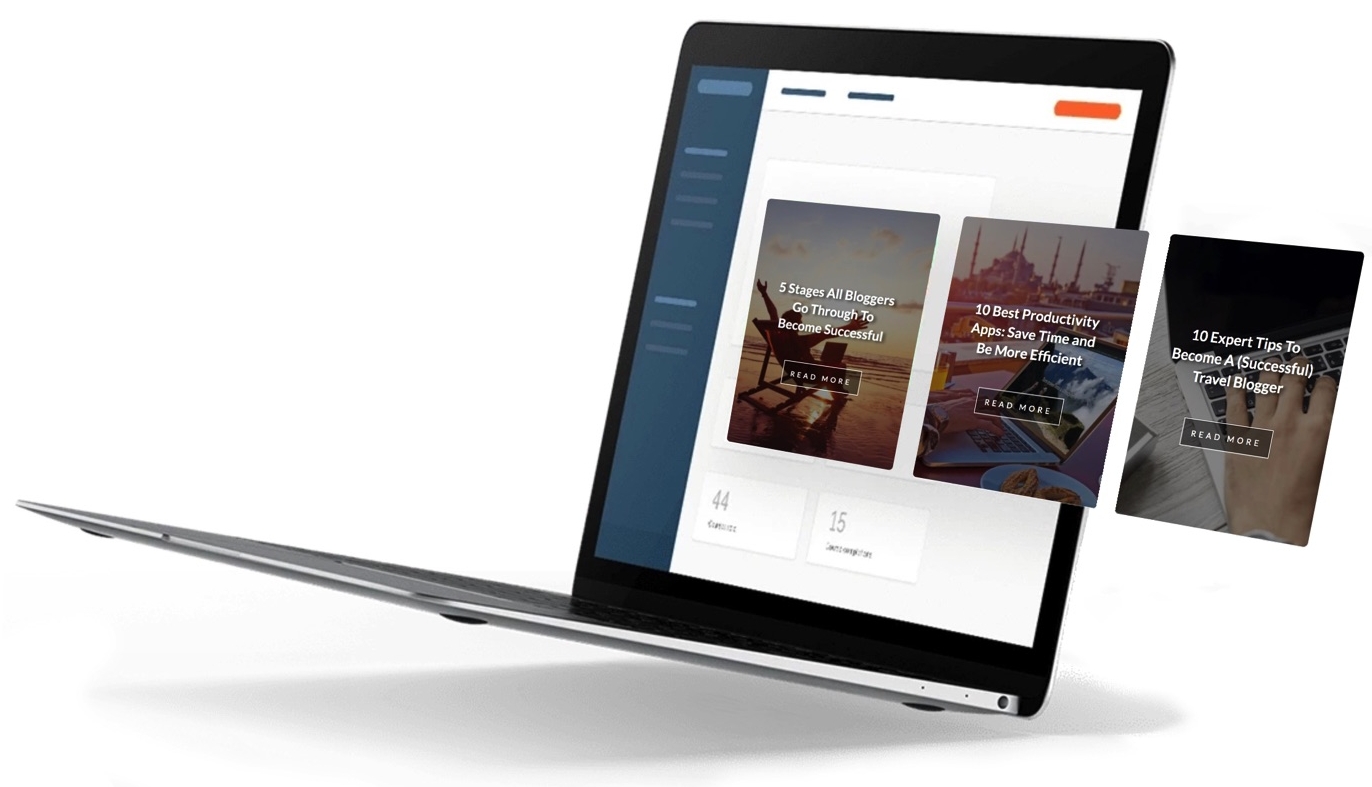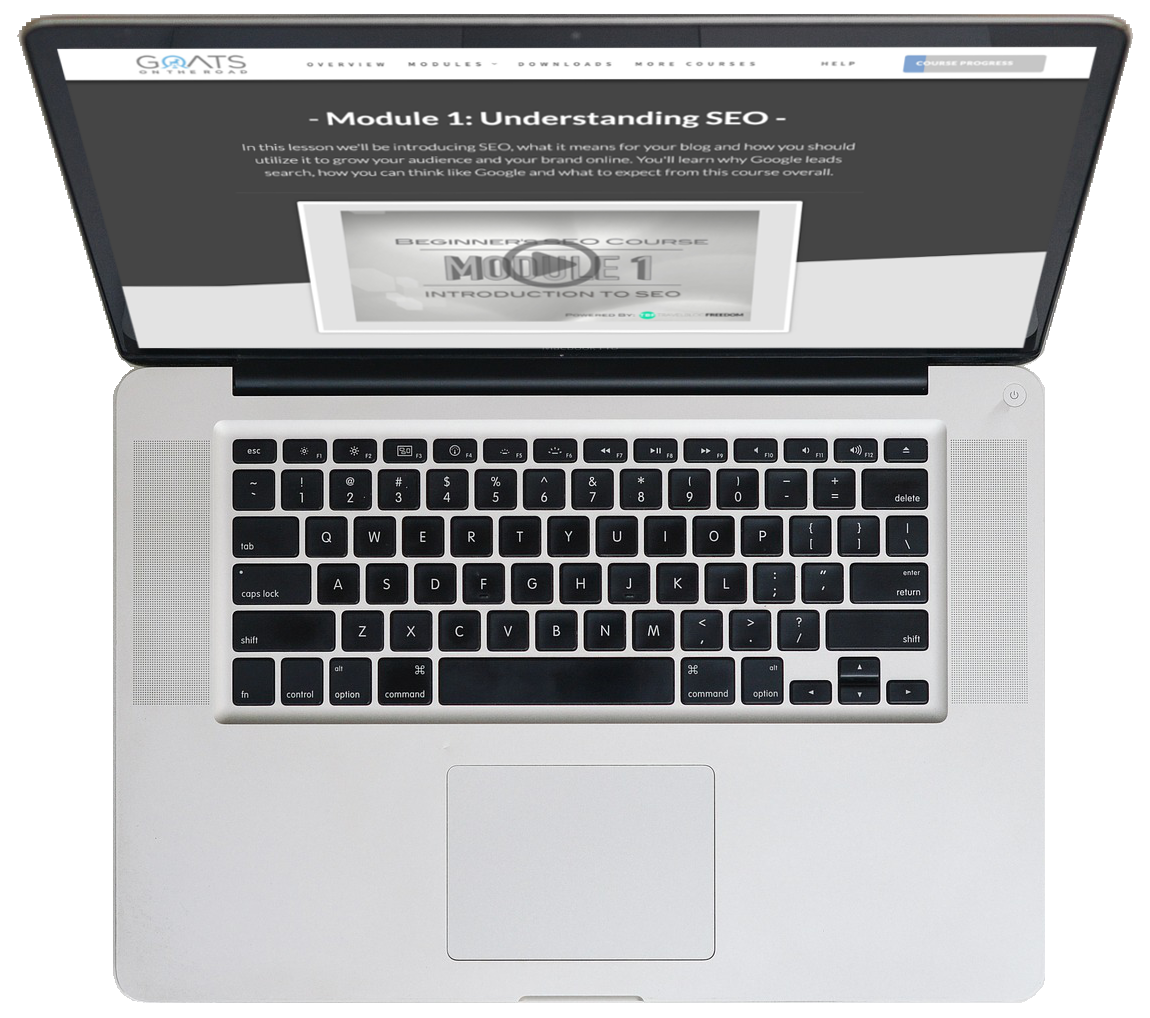 Everything you need to succeed.
This course will walk you through the exact methods that we've used to grow our blog's traffic to 350,000 unique visitors per month. How did we do it? I've spent over $100,000 in SEO Training and consultancy over the years and it's paid off. 
I share everything I've learned from these consultants, and my own tests in this course. I spent the money so you don't have to. I'm sharing exactly what we've learned with you in this Complete SEO Course. I hold nothing back.
WELL THOUGHT OUT CURRICULUM
6 Modules Jam Packed With SEO Secrets
FULLY UPDATED FOR 2023
I've organized this course into 6 easy-to-follow modules that walk you through the entire process of improving your blog for SEO. From setting up the proper tracking tools and implementing backend coding, to actually writing great SEO content and building backlinks and marketing your new content through social media and guest posting. I cover it all! This is the Complete SEO Course, which means there is plenty of advanced content, all of which will be easy to master, even if you're a brand new blogger.
Module 1 – Introducing SEO
Duration: 5 videos / 4 PDFs
Introducing you to what we'll cover in the course and what you can expect from SEO. I'll teach you what it means to be an SEO guru and what tools you'll need to get started.

Module 2 – Set Up & Speed Up Your Site
Duration: 7 videos / 4 PDFs
Learn how to properly read, understand and capitalize on the data from Google Analytics, Google Search Console and KeySearch and learn how to massively speed up your blog's load times.
Module 3 – Keyword Research Mastery
Duration: 2 videos / 2 PDFs
Learn how to navigate and understand every single page and feature of the best, most affordable keyword research tool on the market, KeySearch.
Module 4 – Scaling Content To Explode Traffic
Duration: 2 videos / 5 PDFs
Now that you've researched the best keywords, it's time to write amazing content that will actually rank well in Google search results.
Module 5 – The Content Writing Blueprint
Duration: 2 videos / 5 PDFs
Build internal links and backlink webs that actually work. Learn about a healthy link profile and how to properly market your blog.
Module 6 – Scaling Your Tasks Using AI
Duration: 2 videos / 2 PDFs
This is possibly the most valuable module of all. Learn what you need to do day-to-day moving forward in order to capitalize on what you've learned from this course.
Free Downloads Included:
Extremely Useful Emails To Help You Grow
SEO Goals To Keep You Motivated
How To Set Up Google Search Console
How To Set Up Google Analytics
How To Create Page Jumps
SEO Terms That You Need To know
Keyword Research Cheat-Sheet
Best Blogs To Guest Post For
A List of Lucrative Keywords
SEO Writing Check-List
Master Yoast Cheat-Sheet
Tips For Adding Value and Growing Traffic
A List of Travel Forums To Join
A List Of Blogs To Comment In
The Follow / No Follow Formula
The Ultimate SEO Scheduler For Bloggers
and much more…
This Course Will Help You
Spread Your Message
More traffic means more people are reading your blog which means that you're able to share your message with a wider audience!
Make Money
More traffic also means more money from direct advertising, in-content ads and affiliate sales! We'll explain how in this course.
Build a Brand
If you want to turn your blog into a real business, then SEO is the way to to it. I'm going to show you how to grow your traffic, narrow down your niche and build a real brand online.
Have a Community
As your traffic grows, so will the your community. These are your people! They're you're followers, but they also have similar likes as you. By having traffic, you'll build a community.
Be Free To Explore
If you're like us, you love travel! Having a lot of traffic on your blog will mean that you'll be able to spend more time doing what you love… exploring! Now you can share your travels with millions of people around the world!
Have a Positive Impact
As you grow and spread your message with more and more people, you may find that you're able to make the world a better place! Help sustainable tourism, help the planet and help spread whatever message you want.
WHAT'S INCLUDED
Here is What You'll Get in This Course
6 modules with 25 easy-to-follow, to-the-point videos that will help you get the most out of your SEO in the least amount of time. I'll walk you through every step with screen recordings and examples.
Full access to our private SEO Facebook Support Group where myself and the other SEO students offer support and guidance every day.
Free Downloadable PDF Organizers, Planners & Cheat-Sheets to Ensure You're Following The Right Path To Success
Easy To Follow Lesson Structure, as well as The Ultimate SEO Scheduler to show you what to do with your blog's SEO even after you've completed this course.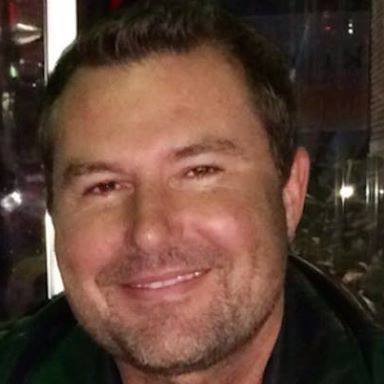 WOW!!! Best EVER! Your course was absolutely amazing by the way. By far the best blog / SEO course I have ever done. So painstakingly clear (which takes a monumental effort). I really appreciate what you have done. I look forward to meeting you both on my travels somewhere in the future once I set up my blog and get everything making enough money for my travels. Pure Gold!
Matt Fisher
HavenTravel.com
I really liked the way you built it, starting from the tools and the lingo, the optimizing, then the keyword search before actually writing the post… everything makes so much sense. Also, the short videos motivated me to watch them (damn short attention span…). Some other courses I purchased are 400 page PDFs… I'm a little scared!
Giulia Dal Pont
TravellingSunglasses.com
I have just watched your SEO training and it was absolutely great and exactly what I need! I am very new and stupid about SEO … in fact about everything to do with online and trying to earn a living that way. But I like the way you are straightforward and get to the point without all the beating about the bush. That has put me off doing other courses!
Jacqui Heitmann
TailpipesIntoTheSunset.com
Act Fast. We Have Started Limiting The Seats
LIMITED SPOTS AVAILABLE
Join The Free SEO Training Webinar First
We worked on this blog for years before we finally had an audience, but today it's one of the most trafficked travel blogs online with over 350,000 monthly users and an income of over $30,000 / month. Our secret? SEO. We managed to triple our traffic in just over 12 months using easy-to-replicate, white-hat, ethical advanced SEO strategies.
FAQs
Here are answers to some frequently asked questions:
Will I find this course useful?
If you want to grow your traffic quickly and can't seem to find the right information online with actionable, easy to follow steps, then this course will be invaluable to shave hundreds of hours off of your research time and growth period.
Is this course ONLY for travel blogs?
Absolutely not. Everything I teach in this course can be implemented on absolutely any type of WordPress blog! So whether you have a parenting blog, a tech blog or a recipe website, these SEO methods will work for you.
What happens after I purchase?
After you click the "ORDER NOW" button with your chosen package, you'll be brought to a secure check-out page where you can pay using credit card, PayPal, Stripe or other online payment methods. Payment will be 100% secure and after your purchase, you'll be sent an email with your username and password to access the course.
How long do I have access to the course?
You will get the course immediately after you purchase hosting and you will have unlimited, lifetime access to the SEO beginners course and course materials.
Will I Grow My Traffic?
100% Yes. If you follow every step in this course and follow The Ultimate SEO Scheduler exactly, then you'll definitely see your traffic grow.
What if I'm Not Satisfied?
Absolutely. However, this refund is only available for those who choose one of the One-Time Payment options. If you're not happy with the course material for any reason, simply email me at nick@goatsontheroad.com within 30 days of your purchase and I'll give you a full refund to whatever form of payment you used.
Why should I listen to you?
We've been blogging for 7+ years and have grown our blog to be one of the top travel blogs online. We've done this by using these exact SEO methods to grow our traffic. We have plenty of experience creating courses and our students speak for us! Check out our testimonials!
Why is this course so expensive?
I spent months and months creating this course and I believe it's better than any other travel blog SEO course on the market. Similar courses go for upwards of $1,200 so I believe that this course is very well-priced, particularly because if you follow the steps in the course, you should be able to pay it off with the money you'll earn from the traffic you get!
If I have questions, do you answer my emails?
We answer every single email we receive and we have a dedicated support team at Bluehost who specifically works with bloggers who start their blog through Goats On The Road. No matter what, your problems will be solved. You can email me or utilize the amazing Bluehost live support chat where wait times are usually under 1 minute. Our FB Group also has over 250 members who are bloggers just like you. Upon purchasing the course, you'll get access to this group where you can ask questions and get them answered.
How much traffic do I need in order to make money?
There is no easy answer to this question because it varies greatly depending on your niche, the type of content you produce, and who your affiliates/advertisers are, but one thing is for certain, if you can reach 50,000 sessions/month on your blog (not too difficult to attain if you follow all of the steps in this course) you can turn on MediaVine ads (or similar) and earn up to $2,000 USD / month from ads alone... without having to do a thing! At the very least, 50,000 sessions will be worth around $500 - $1,000 USD / month on MediaVine. They have a minimum traffic threshold of 50,000 sessions per month though, so I'm going to help you get there!
Is this course up-to-date?
Yes. Since I created this course I've already added 5 new videos and 6 new PDF downloads and I'm continuing to add to the course and keep it up-to-date with the latest SEO trends, algorithm updates and SEO strategies. Also, I update the SEO Facebook Group 3 times a week and all of our students communicate and help each other stay current in the group.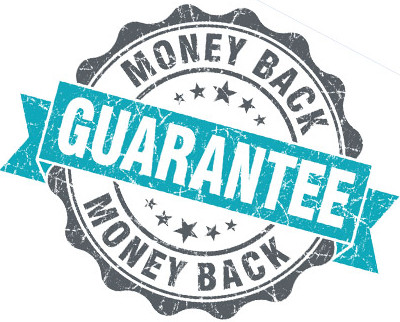 Increase Your Traffic or Get Your Money Back.
I'm so confident that the tools I'm going to give you in this course will grow your traffic quickly, that I'm offering 100% 30-day money-back guarantee for any students who don't see traffic growth from this course. I'm not trying to sell a course that doesn't work. If you're not happy for any reason within the first month, I'll give you a full refund. No questions asked.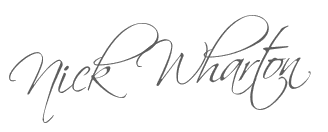 About Your Teacher
Nick Wharton is the co-founder of one of the top travel blogs online today, Goats On The Road, and has helped thousands of people learn how to quit their jobs and earn money online. Now, with this course, he hopes to help new bloggers to get over the hurdles that come from growing a new blog to become a money-making business, show them how to do proper SEO and start growing a blog… the right way.
"My goal is to help new bloggers take their blogs to the next level."