There are endless reasons to visit Mexico. You could travel to Mexico 20 times and have a totally different experience on each trip.
Want to relax on powdery beaches? Climb an enormous volcano? Hike an underground river? Explore ancient limestone pyramids in a steaming jungle full of howler monkeys? How about wandering down elegant streets of Spanish colonial buildings?
All of these experiences and more can be had on a trip to Mexico.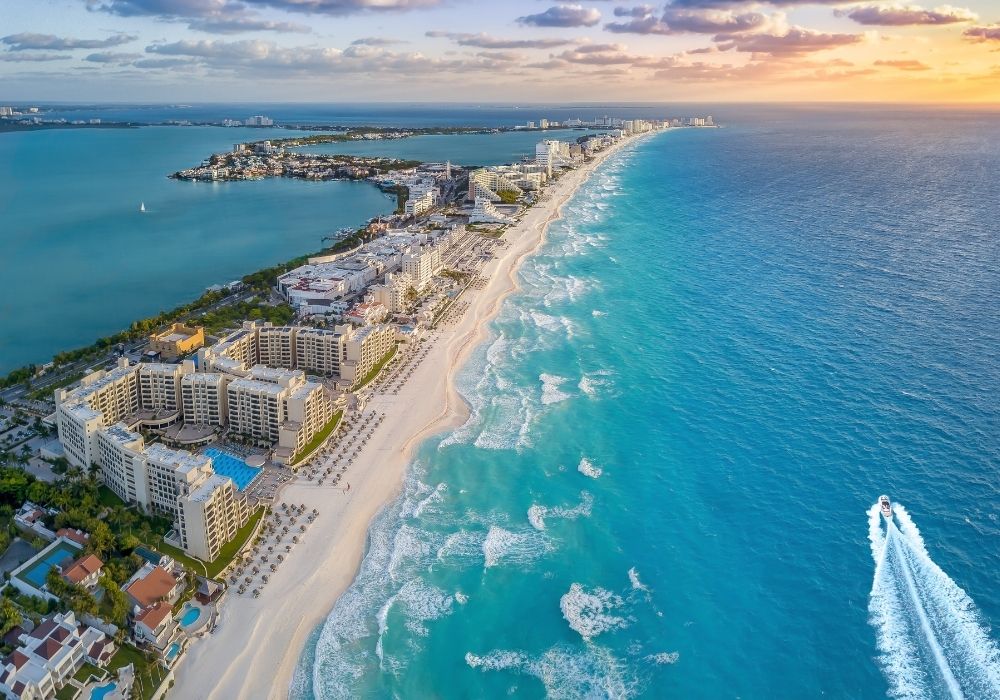 I was fortunate enough to do all of these during the ten years I lived in Mexico. I'm certain that the next time I visit, I'll find even more things to see and do.
Below are 15 reasons to visit Mexico, followed by five top things to do.
1. Friendly People
Spending time with Mexicans is one of the best reasons to go to Mexico. In general, Mexicans are friendly, patient, and tolerant, which is good news for foreigners who don't speak Spanish but want to have a local experience.
The unrelenting cheerfulness of Mexicans is both charming and infectious. If you need help with anything, they're there to assist. If you are looking for a good time, again, Mexicans will be right there beside you!
It's easy to befriend the locals in Mexico and make genuine connections.
2. Fascinating Culture
Mexican culture has many influences and countless manifestations. From food and festivals to art and music, Mexican culture is incredibly diverse, deep, and ancient.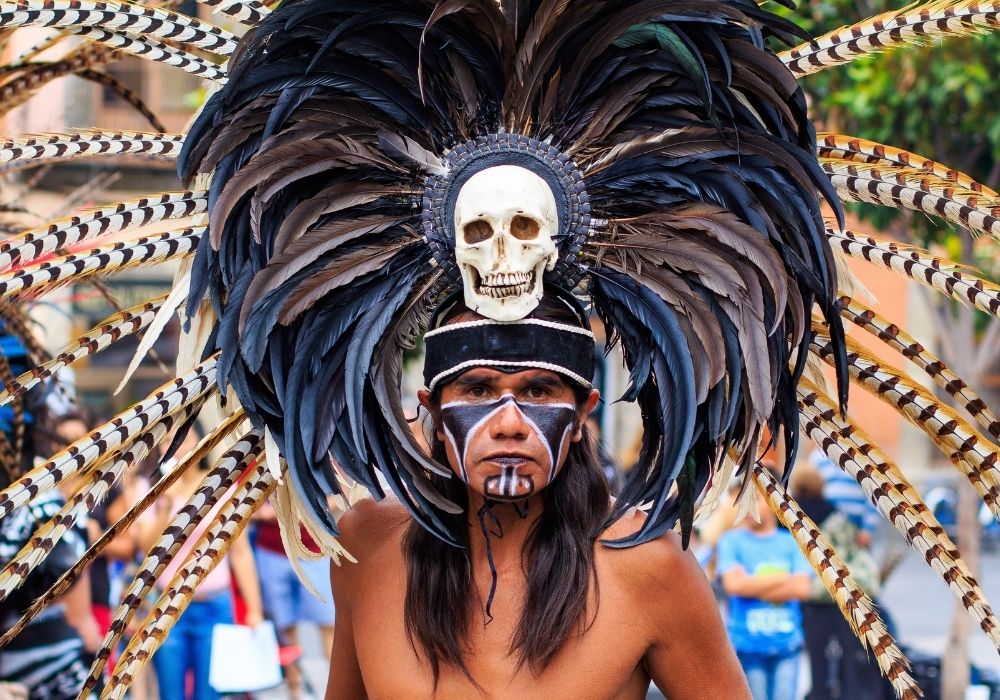 For hundreds of years, Mexican culture has been shaped by contrasting influences: the mysticism of the Old World, the upheaval of the Spanish conquest, and the gradual unification and reconciliation of a large country that's quite varied geographically, culturally, and linguistically.
Today it all blends together in a mix that's fascinating to discover.
3. Opportunities to Practice Spanish
Spanish is the 3rd most spoken language in the world, and for English speakers, it's extremely useful to learn. Knowledge of Spanish will open opportunities for work, travel, cultural understanding, and much more.
Unfortunately, your high school Spanish course probably didn't prepare you to actually speak the language.
If after years of classroom learning, Spanish has been banished to a dark corner of your brain, you may find that a week or two in Mexico kickstarts your memory and inspires you to take it up again.
And if you're really serious, you can take a short course at a small private school in tourist areas such as San Cristobal de las Casas, Puerto Escondido, San Miguel de Allende and Playa del Carmen.
4. Diverse and Fantastic Food
Food is undeniably one of the main reasons to love Mexico. And I'm not just talking about tacos, but also seafood, fresh fruit and vegetables, cheese, ice cream, and the seemingly thousands of ways tortillas can be prepared.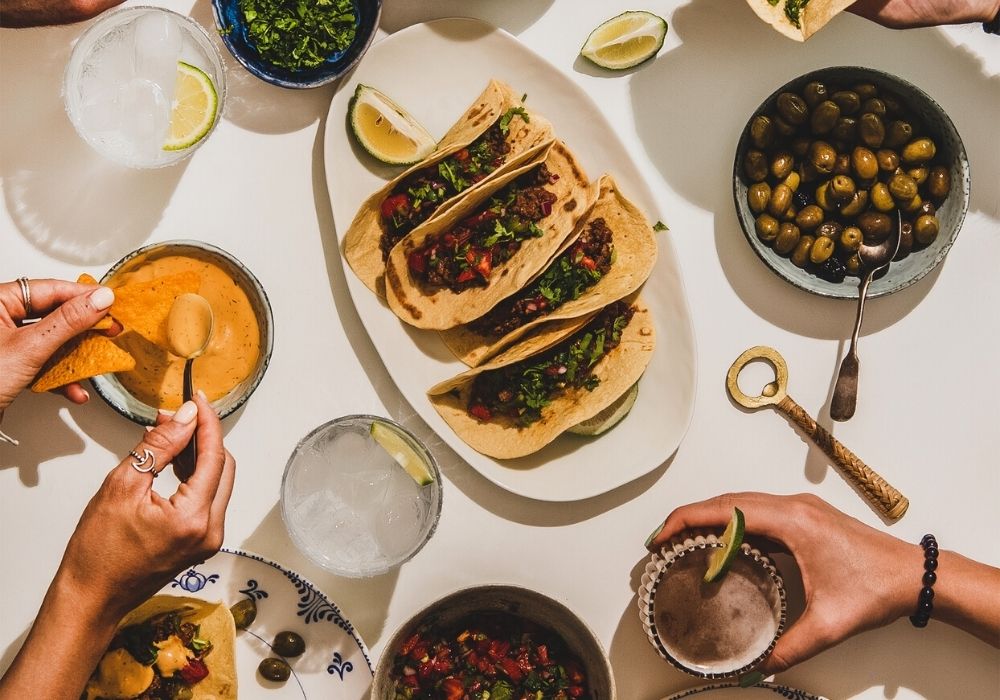 You can spend as much or as little money as you'd like on food in Mexico, and wherever you go, you'll find something different.
5. Good Transportation
You can travel all over Mexico on a wide variety of public transportation. Buses range from super cheap to super fancy, Uber is now firmly established as a convenient option, and renting a car is generally hassle free. Or, you can hire a taxi or private driver to get between cities.
By far the best option for traveling around Mexico is by air. A one-hour flight on one of Mexico's independent airlines (Volaris, Interjet, VivaAerobus) is almost always cheaper than a 20-hour bus ride on a first-class bus.
6. Very Affordable
Not only transportation, but pretty much anything you can think of is cheaper in Mexico than in your home country. This includes meals, hotels, museums, concerts, and all kinds of activities like scuba diving and fishing excursions.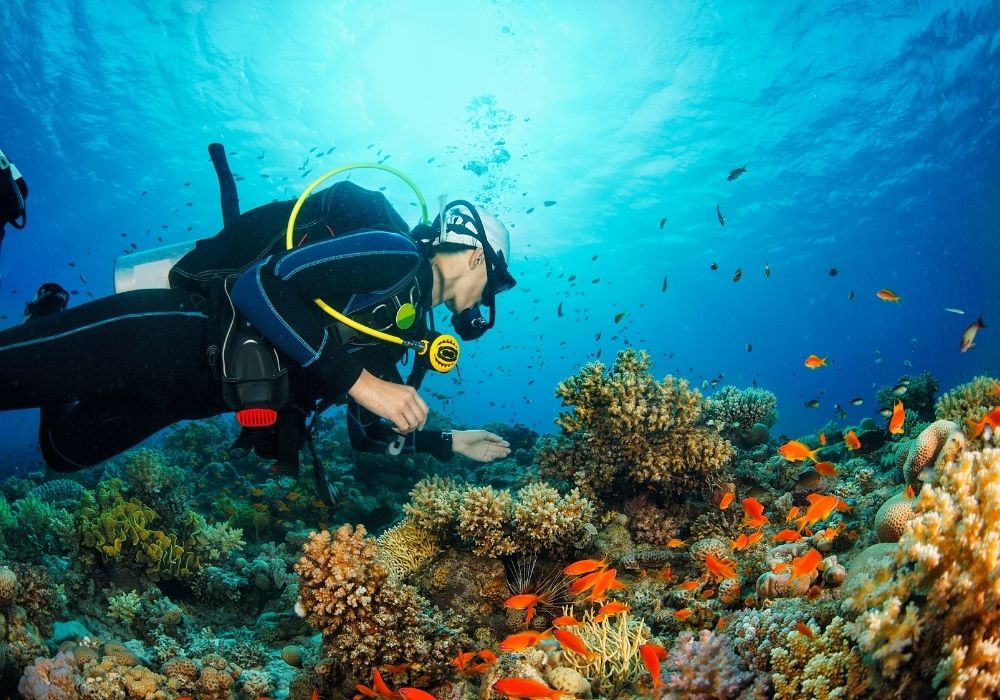 Except for golf, I'm pretty sure golf is more expensive in Mexico.
7. Safe Tourist Areas
There's no denying that many parts of Mexico are outrageously dangerous. Anyone who claims that crime and violence in Mexico isn't a big deal is either a liar or doesn't really know much about Mexico.
The truth is, however, that the country's tourist destinations are safe. Even Mexico City is reasonably safe for such a large metropolis—at least the central area, where tourists go, not all of the city.
As with anywhere in the world, take basic precautions, don't get involved in anything illegal and don't let your guard down, and you'll be fine in Mexico.
8. Wonderful Weather
Numerous advanced civilizations developed in Mexico partly due to the high elevation of the massive Central Mexican Plateau, which makes for perfect spring-like weather year-round in much of the country.
Stretching from the U.S. border to the lower third of the country, it's also where nearly all of the major cities are located, including Mexico City, Guadalajara, Monterrey, and Puebla.
It may be freezing cold or scorching hot where you live, but it's almost certainly pleasantly sunny and warm in much of Mexico.
9. Many Mountains
The endless valleys of the Central Mexican Plateau are separated by high mountains, many of them volcanos. This means great opportunities for hiking.
In fact, the second and third highest peaks in Mexico, both of them volcanos, are right next to Mexico City.
You can't climb Popocatépetl, the active one, but you can get all the way to the top of its neighbor, dormant Iztaccíhuatl, on a long, rugged day hike.
10. A Variety of Beaches
The sucrose sand and turquoise water of the Caribbean coast at the Mayan Riviera is only the beginning. Mexico's 9,300 kilometers of coastline have something for everyone.
The Pacific Coast has surf, especially the state of Oaxaca. Baja California has beaches with sand leading directly to the desert behind. And the Gulf of Mexico has flocks of flamingos, bright pink lagoons, and Spanish forts.
You can choose from humongous yet tasteful all-inclusive resorts, elegant eco-hotels, small family-run places, quiet bungalows, or dirt-cheap campsites. You can stay for a weekend, a month, or the rest of your life.
11. Ancient Ruins
One of the top reasons to visit Mexico, exploring ancient ruins is often a life-changing experience.
They can be found nearly everywhere in the country. Some of the most famous sites are in the south, where the Mayan civilization flourished.
These include the ruins of Tulum, a fortress built on cliffs over the Caribbean, and Chichen Itza, one of the new Seven Wonders of the World.
There are also many in Mexico City, which was built atop the Aztec city of Tenochtitlan. Nearby are the tall pyramids of Teotihuacan, which are so old that the Aztecs didn't even know who built them.
Other incredible ruins in Mexico include Palenque, Uxmal, Coba and Ek Balam.
12. Holidays and Festivals
Like ancient ruins, festivals can be found everywhere, and attending one is a great reason to visit Mexico. Major music festivals include Vive Latino in Mexico City and Cervantino in Guanajuato.
Big national celebrations include the Day of the Dead and the Mexican Independence Day on September 16.
Plus, every small town has a party for its patron saint on his birthday, when you can expect fireworks, live music, and lots of food and drink.
13. Live Music
Music festivals aren't the only place to enjoy the many styles of Mexican music.
At Garibaldi Square in downtown Mexico City, you can hire a mariachi group to play you a song or two.
Next, you can go to a huge cantina with a different kind of live music on every floor: mariachis on the first, guitar and accordion norteño music on the second, a funky salsa/cumbia band on the third, and electronic music in a nightclub on the fourth.
Furthermore, Mexico has concerts all the time, many of them outdoors and free. International bands frequently make stops on their North American tours, and you'll always have the chance to see a band from Mexico's thriving domestic music scene.
14. Fresh Fruits and Juice
Mexico has many famous drinks, among them tequila, mezcal, and beer with lime squeezed into it. But don't overlook non-alcoholic choices. Indeed, sampling fresh fruits and juices is another of the many reasons to visit Mexico.
How much does a glass of freshly squeezed orange juice cost in your country? In Mexico, a whole liter costs between 10 and 40 pesos (.50 to $2 USD).
Orange juice is generally the easiest to find. People sell it from carts on the street or on the sidewalk in front of a fruit shop.
At juice stands in markets or small restaurants, you can find many more options, including grapefruit, carrot, and mixes like jugo verde (green juice).
You'll find Fruterias (fruit shops) all around the country. Make sure to stop in and purchase some fresh, tasty, tropical fruits.
15. The Original Chocolate
Did you know that chocolate is originally from Mexico? The cocoa plant is native to the south, and it had a long history before it was introduced to Europeans during the Spanish conquest.
Chocolate was originally drunk, not eaten, and it was so important to Mesoamerican cultures that the beans were used as currency.
Today, drinking it warm is still the main way chocolate is enjoyed in Mexico. It goes best with some churros for dipping. Also, look for fresh and 100% natural chocolate cooked in rolls and croissants in Mexican bakeries, especially in the south.
If you're really into chocolate, try eating cocoa beans, which are widely available in markets in southern Mexico. Simply peel them and pop them into your mouth. They aren't sweet, lacking the sugar of chocolate, but you'll get that original taste.
5 Top Things To Do in Mexico
So, now that you know a few reasons why you should visit Mexico, here are five of the top things to do.
For many people, relaxing on the beach, attacking a buffet in an all-inclusive resort, or exploring the historic area of Mexico City would make better reasons to travel to Mexico than the ones I included below.
But those are obvious things to do. I chose a few you may not know about yet.
1. Scuba Diving in Cenotes
Cenotes are the sinkholes full of fresh water that are found throughout the Yucatan Peninsula. They're great spots for swimming and snorkeling.
Certified scuba divers can find excellent dive sites on the Mayan Riviera, especially around Cozumel.
But, like a divemaster I met in Tulum, they might never go into the sea again once they've tried diving in the dark, mysterious, stalactite-filled caverns of a cenote.
2. Climbing the Palenque Ruins
I've been to the most famous ruins in Mexico and plenty of tiny, out-of-the-way places. They've all had something interesting. If I had to choose just one to recommend to a visitor to Mexico, I'd choose Palenque in the southern state of Chiapas.
Palenque has it all. It's deep in the jungle, full of monkeys and tropical birds, and you can climb its tall pyramids and enter the narrow passageways of its limestone palace.
3. Exploring the Surrealistic Garden of Las Pozas
Between 1949 and 1984, Edward James, a British poet and patron of the arts who sponsored Salvador Dali, constructed a surrealistic garden in the Huasteca Potosina, a large region of jungle in east-central Mexico.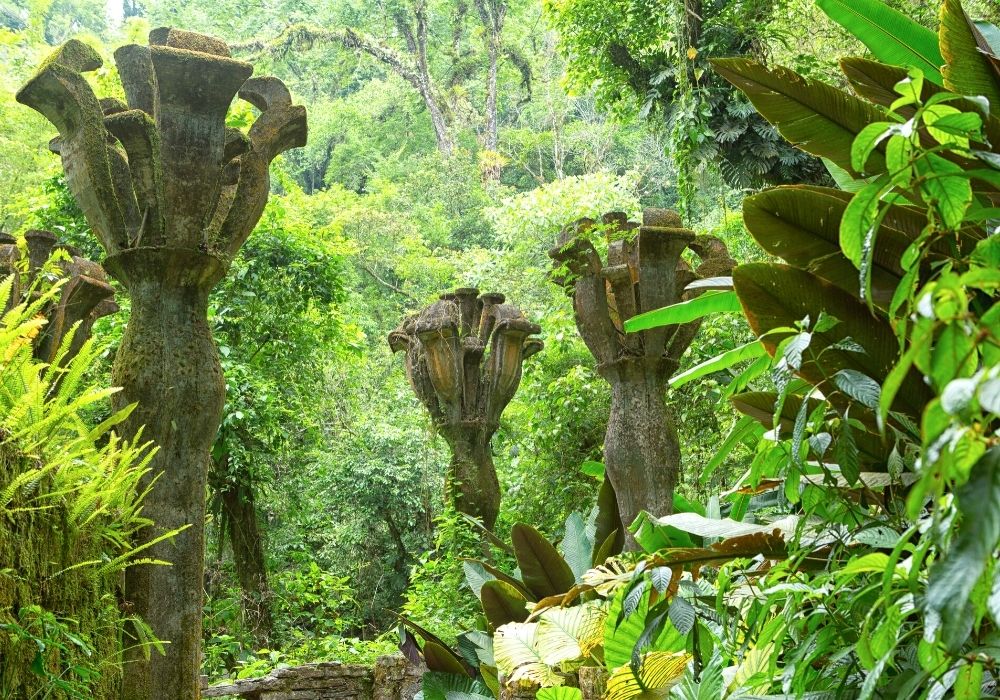 Today, visiting Las Pozas is a little like visiting an archeological site. You can walk on paths through the rainforest, climb up strange structures, and learn about its unique history.
4. Visiting the Colonial Mountainside Town of Taxco
Mexico has more gorgeous small towns than I have fingers and toes to count them on.
The old silver mining town of Taxco may be the most beautiful. Located a few hours to the southwest of Mexico City, Taxco is built on the side of a mountain. All the colonial buildings are painted white, and steep cobblestone streets wind between them.
If you have more than a few days to explore, you can go to the nearby Grutas de Cacahuamilpa, a deep cave with chambers bigger than a Chinese train station.
5. Eating in the Markets of Mexico City
Of course, eating delicious Mexican food is one of the main reasons to visit Mexico, and exploring public markets is a fun and interesting way to spend a few hours. Living in Mexico City means you can enjoy all of the fantastic food that the city has to offer, each day.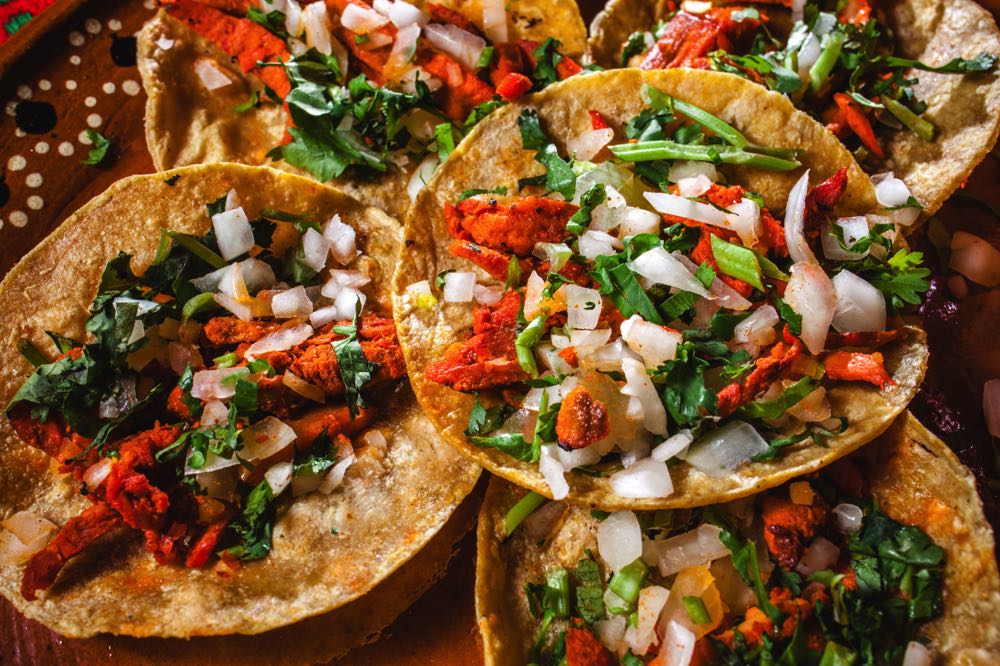 You'll surely work up an appetite, and fortunately, most markets have a small section with small local restaurants.
You'll find excellent versions of traditional Mexican finger food like tacos and gorditas, fresh seafood, and regional food from all over Mexico, such as mole poblano from Puebla or salbutes from the Yucatan.
Always choose the busiest restaurant. If there's a crowd of people gathered around, then that's the place to eat, whatever the wait.
Have a look at this full list of things to do in Mexico.
Conclusion
There you have it, my top 15 reasons to visit Mexico. No matter what you're interested in, you'll find it in Mexico. This diverse country has something for everyone. Book a trip and discover the many reasons to travel to Mexico for yourself.
Like This Article? Pin it!