Before you plan your next trip to Europe, it's a good idea to familiarise yourself with the Schengen visa countries. Many travellers don't fully understand what the Schengen area is, or if they need a visa to visit one of the participating countries.
Without familiarizing yourself with the Schengen area, you might be putting your holiday and trip at risk.
That's why I put together this tell-all guide for Schengen visa countries. In this article, I'll discuss what the agreement means and how it could impact your travel plans. And to spark some travel inspiration for your trip, I'll also explain a bit about the different countries and what there is to see and do in each.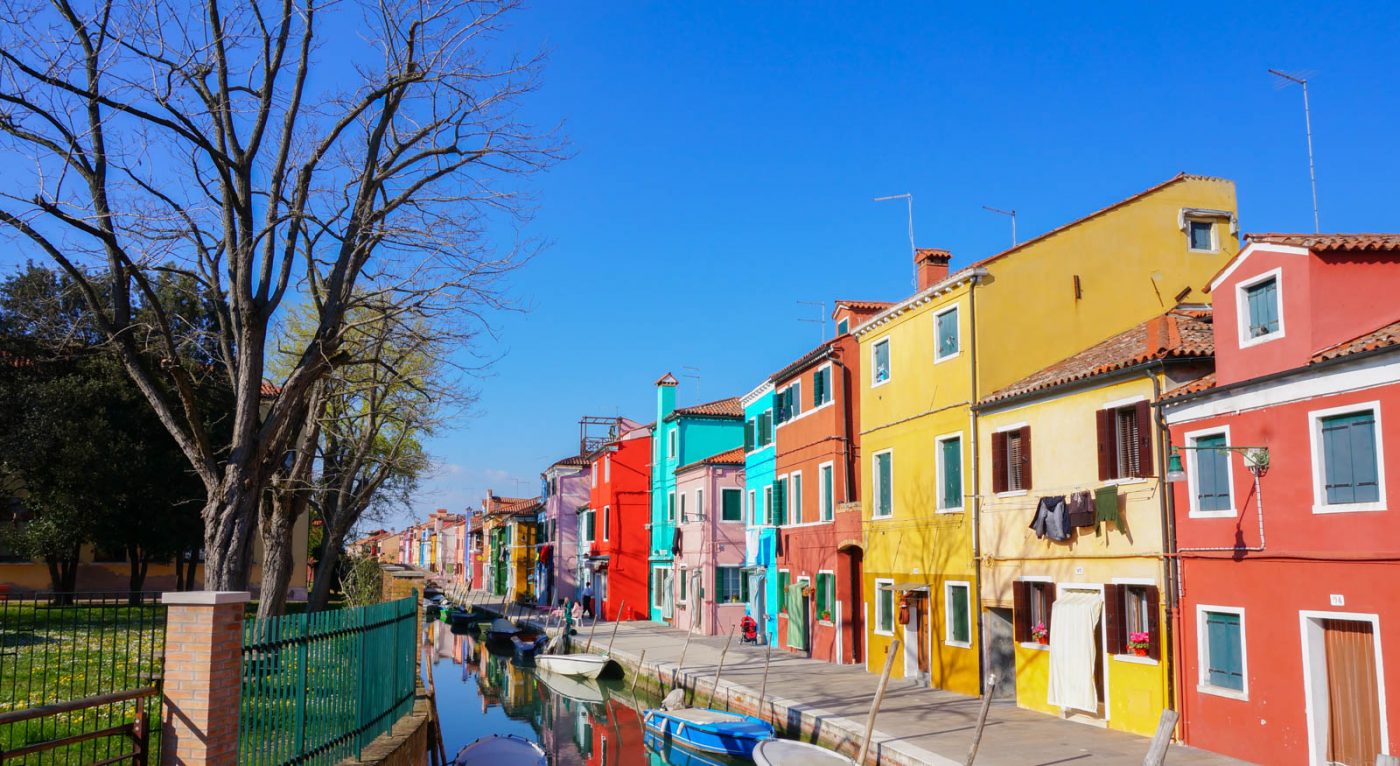 What is the Schengen Agreement?
Created in 1985, the Schengen Agreement aims to abolish international borders between participating European countries. Essentially, this means that you don't need to show your passport when travelling from one country to another.
When the treaty was initially signed, there were only five Schengen visa countries. But over the last few decades, it's grown to become the most extensive free movement region in the world.
At the moment, there are 26 countries that participate in the Schengen agreement. Twenty-two of these countries are European Union member states, while the remaining four (Bulgaria, Croatia, Cyprus, and Romania) will join in the future. The Schengen area also consists of non-EU countries, including Iceland, Norway, Liechtenstein, and Switzerland.
Alternatively, the United Kingdom and Ireland are part of the EU but have opted-out of the Schengen agreement. This means passport control is required when travelling in and out of these countries.
Generally speaking, the rules of Schengen apply to locals as well as foreigners. However, non-EU citizens might need a pre-approved visa before travelling to one of the Schengen visa countries.
Schengen Visa Requirements
Depending on your nationality, you might need a visa before entering the Schengen area, even as a tourist.
Currently, if you are a citizen of the United States, Canadia, Australia, or the UK, then you are not required to obtain a visa before travelling to a country in the Schengen area. You can enter parts of Europe visa-free, and travel throughout the Schengen area without needing your passport for border control.
However, the latest news for 2021 states you will now need to be approved to travel in the Schengen Zone (read more below).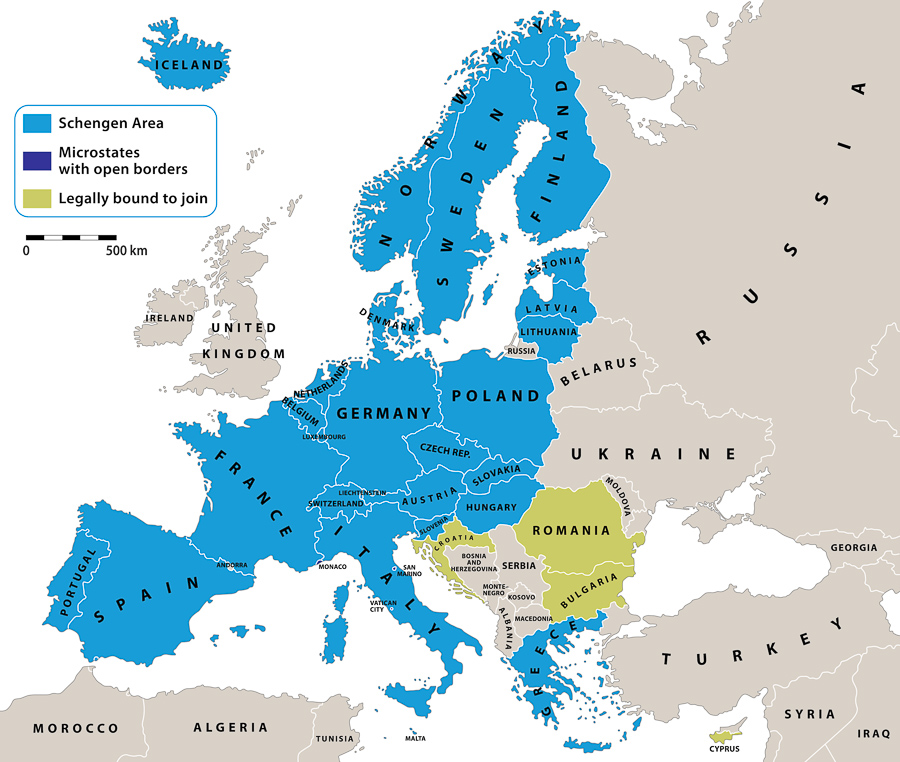 For UK citizens, it's unclear how Brexit will impact the visa situation with Schengen countries. However, it's believed that citizens will still be allowed to have visa-free travel to the rest of Europe.
Once you arrive in Europe, your passport will be stamped with the entry date, and you'll be allowed to stay in any Schengen country for up to 90 days within a 180-day period. For example, you can arrive in France, travel through Germany, and leave from Italy for a maximum of three months.
After the 90 days is up, you must leave the Schengen area for 180 days. Once the clock has reset, you may re-enter Schengen for another 90 days maximum.
If you come from a country that requires a Schengen visa, then you will need to apply before entering Europe. This visa would allow you to stay for up to 90 days within a 180-day period as well.
On this visa, you are only allowed to stay as a tourist or visit family and friends. If you plan to work or study in Europe, you cannot enter on the Schengen visa. You must apply for a different kind of visa or work permit.
What is the 2021 ETIAS?
As a result of increased security threats, Europe will implement a new system to keep track of foreigners entering different countries within the EU. This process is known as ETIAS, which stands for European Travel Information and Authorisation System.
This is not a visa, but rather, a pre-approved security check, much like the United States ESTA application.
If you come from a country that does not currently require a Schengen visa, such as the United States, Canada, Australia and the UK, then you will now need to be pre-authorised by ETIAS.
Since citizens from these countries do not go through a detailed security process for a visa, the ETIAS security check will review if they would be considered high-risk or dangerous.
Starting in January 2021, citizens from visa-exempt countries will need to apply for ETIAS online. The online application will ask for your background information, details about your intended stay in Europe, and other security-related questions.
If approved, you'll be able to enter and travel to Europe for up to 90 days at a time.
However, if something in your record is flagged, then your application will need to be processed manually, which could take up to two weeks. There is a chance that your application could be rejected, which means visiting the Schengen zone is not possible.
Depending on your posed risked, your ETIAS will be valid for the duration of your trip, or up to three years. Similar to the previous visa-free travel situation, ETIAS holders will be allowed to stay for up to 90 days within a 180-day period.
Keep in mind that citizens from countries that currently require a Schengen visa do not need to apply for ETIAS.
List of Schengen Countries
As I mentioned, there are currently 26 participating members in the Schengen area. Every country is located in continental Europe, but may or may not be part of the European Union. Likewise, there are some countries in the EU (UK and Ireland) that are not part of the Schengen agreement.
Here's a list of the 26 countries that are a part of the Schengen Zone, plus a bit of information about each country, and what you can expect when visiting.
Austria
Known for stunning Baroque architecture, classical music, and the traditional waltz, Austria is brimming with culture. This German-speaking country is also home to famous traditional dishes such as Wiener Schnitzel and Apfelstrudel (apple strudel). Some of Austria's most popular cities include Vienna, Innsbruck, and Salzberg.
Belgium
With beautiful medieval towns and ornate Renaissance architecture, Belgium is a must-see country in Europe. Its capital city, Brussels, is also the headquarters of the European Union. During your trip to Belgium, you should also visit Bruges, a charming cobblestone city with dozens of picturesque canals.
Czech Republic
Although it's considered one of Europe's newest countries, the Czech Republic's history actually goes back hundreds of years. Although most people come to the Czech Republic (Czechia) to visit the iconic city of Prague, there are still plenty of other amazing villages and towns to visit. For example, you could admire the Špilberk castle in Brno or relax in one of the many sprawling squares in Olomouc.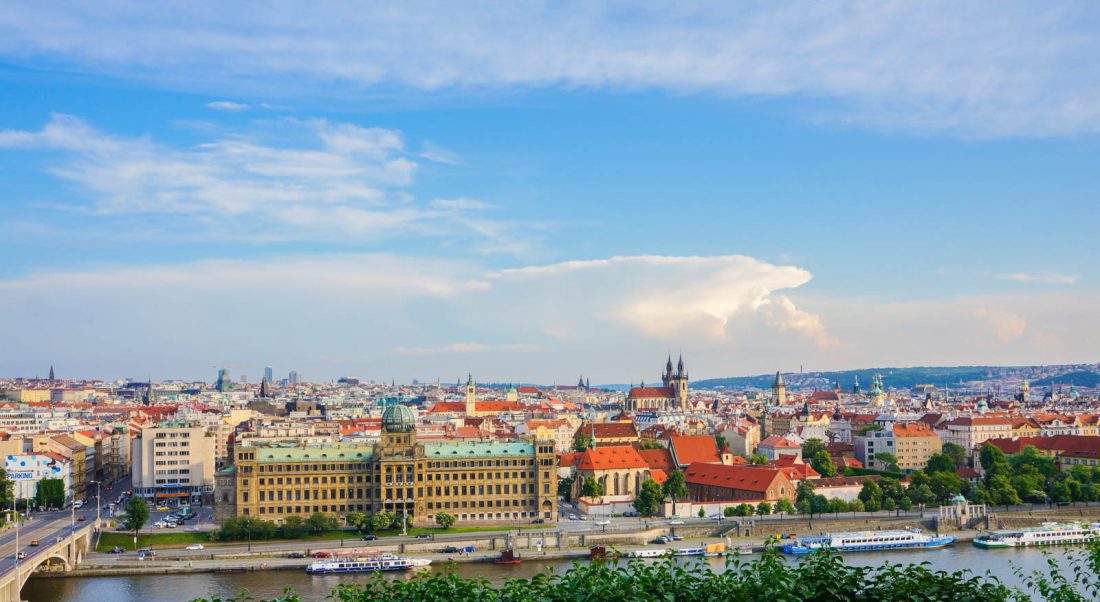 Denmark
Considered to be the happiest country in the world, Denmark is a clean and progressive country to add to your Schengen itinerary. In big cities like Copenhagen, you'll find that people are extremely warm and inviting, especially to foreigners.
Estonia
With two UNESCO World Heritage Sites, visiting Estonia is like stepping back in time. Make sure to visit Tallinn, one of Europe's most beautifully preserved medieval towns. Or stop by the seaside resort town of Pärnu or the architecturally diverse historic centre of Tartu.
Finland
Finland is a scenically diverse country located in the Nordics. In the south, you can soak in Finnish culture by going to one of the many famous saunas in Helsinki or Tampere. However, if you venture north to the Finnish Lapland, you might get the opportunity to see the dancing northern lights!
France
As one of the most popular destinations in Europe, France is teeming with beauty and culture around every corner. Whether you plan to sightsee in Paris, celebrate Mardi Gras in Nice, or sip champagne in the wine region of Reims, France has something for almost every type of traveller.
Germany
Home to free-flowing beer, fast cars, and fairytale-like castles, Germany is one of Europe's most powerful countries. The alternative atmosphere of Berlin attracts millions of visitors each year. However, you should also venture to Cologne for its towering Gothic cathedral and Munich for the annual Oktoberfest festival.
Greece
Whether you're interested in a beach escape or a city tour, Greece has it. Step back thousands of years by visiting the ancient ruins in Greece's capital city, Athens. Or hop on a ferry and cruise around one of the many Greek Islands. Santorini, Rhodes, Cos, and Mykonos are a few islands that will make you feel as if you're in paradise.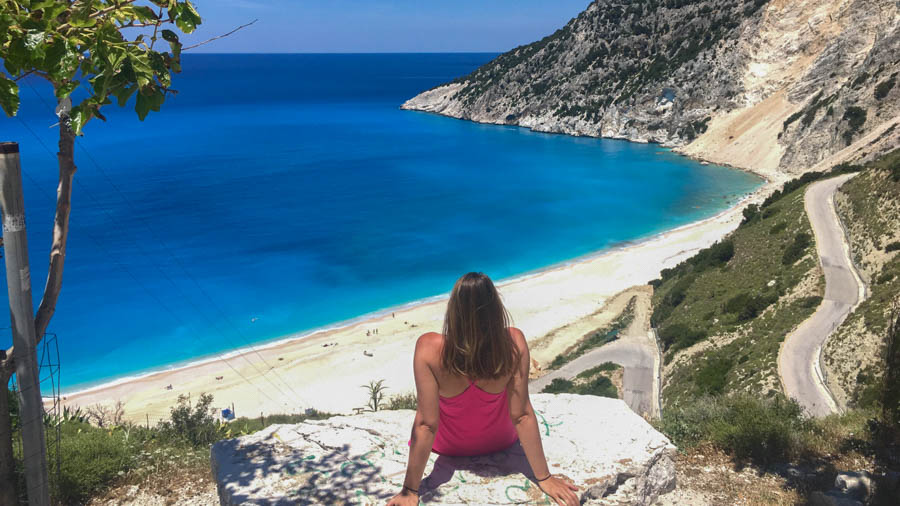 Hungary
If you're an architecture lover, then you can't miss a visit to Hungary. Beautifully mixing multiple cultures, the cities are filled with Roman remains, Romanesque churches, and even Gothic castles and houses. Some of our favourite cities in Hungary include Budapest, Pécs, and Debrecen.
Iceland
Over the last few years, Iceland has slowly started to become one of the busiest destinations in the Schengen Area. The capital, Reykjavik, is a bustling city full of gourmet restaurants and bars. But it's Iceland's landscapes(the Blue Lagoon and the Gullfoss waterfall) that really steal the show.
Italy
As one of the most culturally rich countries in Europe, Italy is a beloved destination for many tourists. In Italy, you can explore ruins in Rome, cruise the countryside in Tuscany, and float through the canals in Venice. But in my opinion, it's worth going just for the food alone! You may love it so much you decide to live there…
Latvia
Situated on the Baltic Sea, Latvia is a unique blend of historic cities and stunning landscapes. The capital of Riga is a UNESCO World Heritage Site filled with beautiful nouveau architecture. And the beachside town of Jūrmala is the perfect escape for a relaxing weekend in the sun.
Liechtenstein
This tiny German-speaking country is one of the smallest regions in Europe. However, don't let its size fool you! Liechtenstein is home to many medieval towns, ancient castles, and snow-capped mountains ideal for skiing and snowboarding.
Lithuania
Known as the gem of the Baltic, Lithuania has a rich heritage that spans hundreds of years. In Vilnius, Lithuania's capital, you'll find over 60 churches in the historic old town. It's also worth visiting Kaunas for the unique art deco and Romanticistic buildings.
Luxembourg
This landlocked microstate may be small, but its proximity to France, Germany, and Belgium gives Luxembourg a culturally diverse vibe. Although most of the land is a dense forest, there are also some amazingly beautiful cities. The architecture here is stunning — you'll find unbelievable palaces, castles, and fortresses throughout the country.
Malta
Malta is a diverse country and has strong cultural ties to many different regions. The entire island is a mix of Arabic, Greek, and Italian influences. And since Malta was most recently a British colony, you'll see the importance of Western and English cultures everywhere you go as well.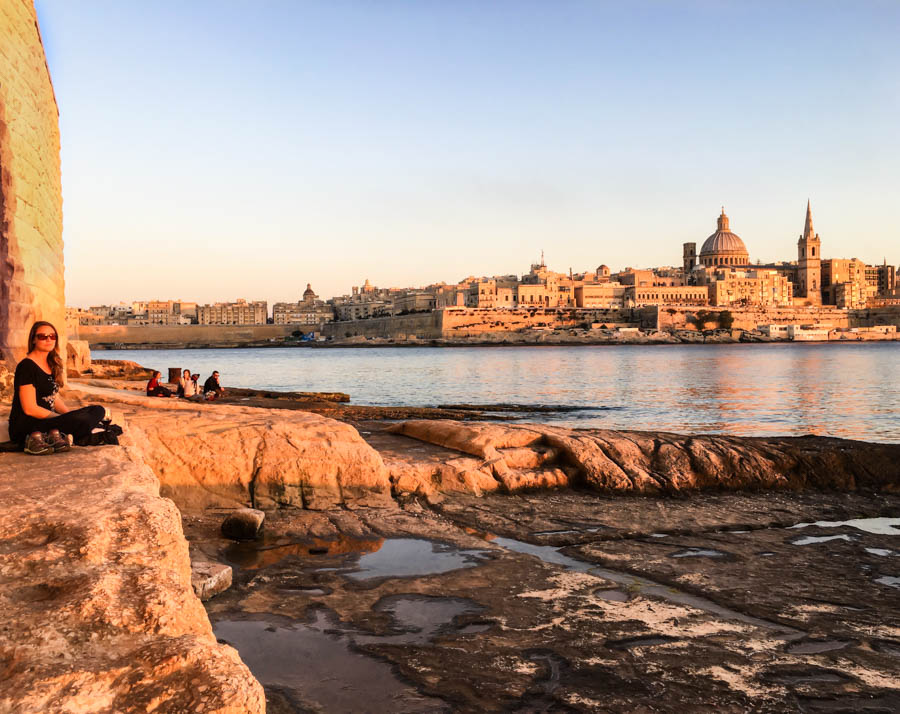 The Netherlands
With picturesque canals, spinning windmills, and colourful tulips, the Netherlands is a great stop on your Euro-trip. Travellers come from around the world to hang out in trendy Amsterdam, where they can stroll the banks of the canals and visit the infamous red-light district. The Hague, Rotterdam, and Utrecht are also worth seeing on your trip.
Norway
Whether you're exploring the spectacular Geirangerfjord by train or marvelling at the vibrant northern lights, Norway is an outdoor lover's paradise. It can be one of the most expensive countries in Europe, but its unparalleled scenic beauty makes it worthwhile. Travelling through Norway by train offers dramatic, sweeping views of the Norwegian countryside.
Poland
Located in Central Europe, Poland is full of beautiful cities and landmarks. Krakow's Old Town looks like you're back in the middle ages, and the Bialowieza Forest is home to some of the rarest animals in Europe. In Poland, you'll have a mix of both city and countryside at your disposal.
Portugal
Home to the Iberian Peninsula Mountains and the Algarve Wine Region, Portugal is overflowing with culture. While Lisbon is a great city to explore, I also recommend travelling to other scenic cities on the coast. Tavira and Albufeira are two other seaside towns worth seeing.
Slovakia
In Slovakia, you should definitely check out the 18th-century city of Bratislava. However, you shouldn't miss the chance to head outside the city to visit the Tatra Mountains. Surrounded by green forests, crystal clear lakes, and rocky peaks, the Tatras offer a remote escape from hectic city life.
Slovenia
Europe is home to magnificent natural wonders, and Slovenia is no exception! You'll find almost every type of landscape here, from steep gorges and caves to the jagged cliffs of the Alps. You can also visit small villages and port-side towns if you drive down the Slovenian Adriatic coast.
Spain
Spain is one of Europe's cultural epicentres. From mouthwatering tapas and Catalonian architecture to sun-soaked beaches and rugged mountains, you could easily spend months in Spain and barely scratch the surface. Check out the metropolitan cities of Barcelona and Madrid, or escape to the Basque country or Canary Islands.
Sweden
Don't let Sweden's harsh and freezing winters discourage you! This country boasts some of the most scenic views and landscapes in all of Europe. Home to over 200,000 islands, Sweden is also dotted with mountains, lakes, rivers, and flat plains. But if the city is calling you, then make sure to spend some time in Stockholm, Sweden's capital.
Switzerland
Bordered by Germany, France, and Italy, Switzerland's culture is a distinct blend of many European countries. Not to mention, they enjoy a high quality of life and the second-longest life expectancy in the world! Just be prepared to get your fill of delicious Swiss chocolates and cheese fondues while you're there — but, you can burn off those extra calories by hiking in one of the many pristine mountains in the country.
Best Ways to Get Around the Schengen Zone
Europe is home to some of the most advanced transportation networks in the world. Fortunately for you, this means you'll have lots of choices for navigating the Schengen zone during your holiday.
However, the type of transportation you choose will depend on several factors, including your destination and budget.
Visiting the Schengen Visa Countries by Plane
If you're planning on travelling long distances, flying is probably your best option. Air travel is one of the fastest ways to get from point A to point B, especially if the Schengen countries you're visiting are far away from each other. Despite what you may think, flying can also be relatively affordable!
Europe is home to a variety of low-budget airlines, including RyanAir, EasyJet, Wizz Air, and GermanWings. Depending on where you're flying, you can find flights for as low as €10 each way.
On the other hand, there are some countries that are only accessible by plane. For example, you will need to fly if you plan to visit Iceland or Malta (unless you want to take a 27-hour ferry from Italy).
Visiting the Schengen Visa Countries by Train
Train travel is one of the most popular ways to get around Europe — and for a good reason! Many trains in Europe are fast, efficient, and affordable, especially compared to other methods of transportation.
And since you're travelling through the Schengen zone, you can zip from country to country without needing to stop to have your passport checked.
For example, you can start in the south of Italy and make your way through Germany, France, and Spain all by train. Although long-distance train journeys may be more time consuming than flying, you'll have the chance to see the country from a completely different perspective.
If you plan to take several trips, I recommend investing in a Eurail pass. You'll get special discounts for multiple routes while you travel through Schengen.
There are some countries with more advanced rail systems than others.
Depending on which country you're in, you might find that some cities are not connected by railway at all. Trains in Portugal, Hungary, and Slovenia are ranked among the worst in Europe. On the other hand, Switzerland, Denmark, Finland and Germany are considered to be the best.
Visiting the Schengen Visa Countries by Bus
If budget is a concern, then consider travelling through Europe by bus. It may take longer to reach your destination, but travelling by bus is by far the cheapest way to visit Schengen.
Fortunately, there are several bus companies that operate throughout the Schengen area. FlixBus is one of the biggest names in the business, with routes in Western Europe, Sweden, and Norway. BlaBlaBus is another company that's growing quickly in Europe. Buses are comfortable, clean, and often have free wifi.
Best of all, bus tickets are extremely affordable. You might be able to find some routes for just €.99 a seat! The tradeoff is that the bus ride can take a long time, or get delayed due to traffic.
Visiting the Schengen Visa Countries by Car
If you would like to explore Europe at your leisure, then renting a car is the best option. You won't be limited to train or bus routes, meaning you can visit smaller towns and villages.
Keep in mind that most rental companies do not allow you to take the car out of the country. If you plan to travel between countries, you might need to pay an extra fee or look for a rental company that operates internationally.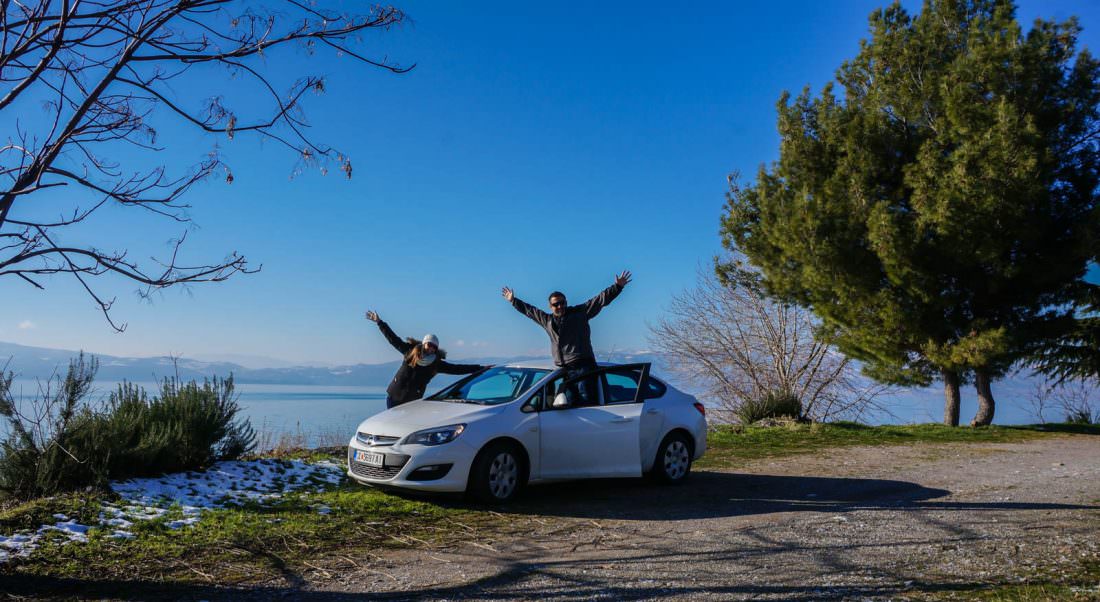 It's also important to know international driving requirements where you plan on renting a car. Some countries will let you use your home country license, while others might request that you have an international driving permit.
Even if you are allowed to drive on your home license, you should always familiarise yourself with the local driving rules. The last thing you want is to get into an accident, or pulled over by the cops for not understanding the rules of the road!
Final Thoughts
From the tropical islands in Greece to the Arctic glaciers in Sweden, Europe is home to some of the most diverse countries on the planet. Between the scenic landscapes, vibrant cultures, and stunning architecture, it's easy to see why so many travellers choose Europe as their favourite destination.
Whether you're looking for a beach holiday, city escape, or wild adventure, you're guaranteed to find a country in Europe that suits your tastes.
The Schengen region is incredibly diverse and extends from the northern Nordic countries all the way down to Mediterranean Malta. With over 26 countries in the Schengen Area to choose from, you could spend an eternity ticking each one off your bucket list.
Now that you know about the Schengen visa countries, you can start planning your ideal vacation. Pack your suitcase, book your train tickets, and get ready to enjoy Europe without borders.
Like This Article? Pin it!