There are three main ways to travel: With a tour group, with just you and a guide, or, independently. Here we'll explain the differences between the three options and the pros and cons of each form of travel.
Travelling With A Tour Group.
For some, going on a guided tour is perfect. With this type of travel, there's little to no planning on your part, everything is set up for you and all you need to do is show up. You can meet some nice foreign travellers and make some new friendships along the way. Simple and easy.
Going on a guided tour usually means that there will be many other travellers with you and you'll all go from sight to sight together.  Lunch is usually at a predetermined restaurant and the menu items will probably be chosen already.
Your tour cost will include the private transport, the guide's fee and lunch. All of which will be at an inflated cost. The guide will expect a nice tip and if you have a driver, typically he will expect some extra cash as well.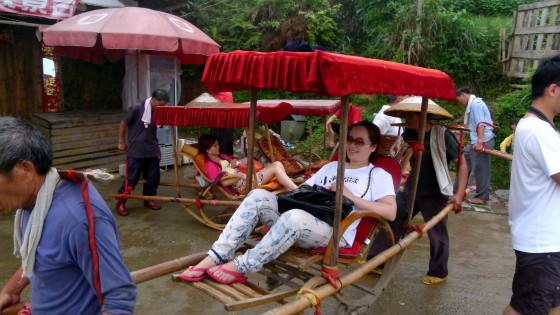 For us, going on a tour is a last resort. When you arrive at a sight or a village as a big group of foreign faces, you're more likely to scare off the local people rather than have them come and speak with you.
Also, with so many people, it's difficult to have any one-on-one time with your guide to learn about his/her life and culture. We find that travellers always end up talking amongst one another about their personal lives, previous countries they've been to and where they're going next.
It's great to meet like-minded people and chat about travelling, but we prefer to do that around a hostel dinner table, not when we're out exploring a new country, we'd rather talk to the locals!
Going on a tour and having a guide are two different things…
Having A Guide Can Be An Excellent Experience.
Some of our best moments have been with just the two of us and our guide. We rode through the deserts of India on a camel, enjoyed the serenity of the White Desert in Egypt, visited an orphanage and church in Mozambique and went on village walks in Indonesia. All of those experiences were had with just the two of us and a guide.
Yes, we still had to pay the guide fee and a tip at the end, but it was worth it. By having someone to show us around without the "tour group", we were able to not only learn about the sights and area, but we were also able to talk to them about their personal lives, their culture and about what life is like for us in Canada.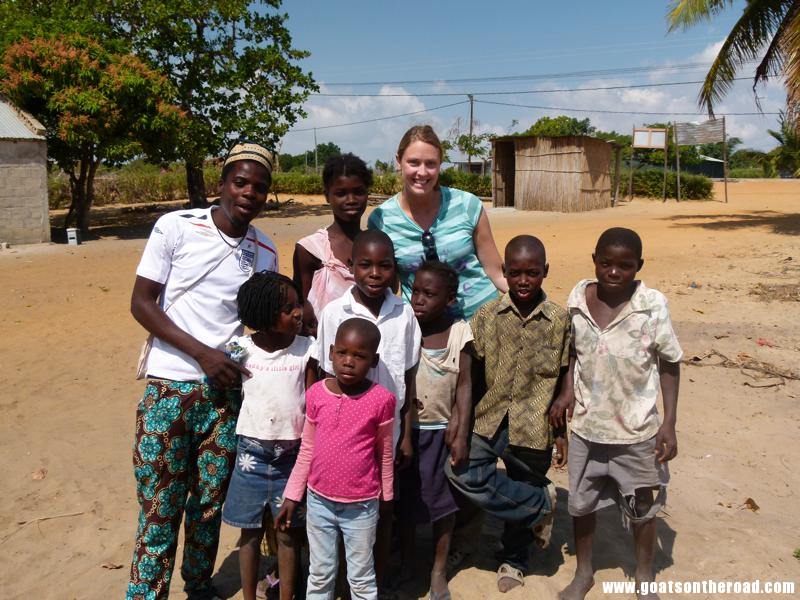 Having 3 or 4 people show up at a village, rather than a big group, is much less intimidating to the local people. We've been invited in to homes for tea and snacks on many occasions. The experiences had with us and a guide were much more intimate and informative than if we had gone with other foreigners.
The Most Ideal Way To Travel Is Independently!
Our number one choice is independent travel. We really prefer to venture out by ourselves and try to find our own way. Not only is it usually cheaper, but we always have some amazing, totally unexpected experiences and meet great people.
If there's a lot of history to know about a particular site or if local knowledge is needed to sail a boat or help us with camels, then we will hire a guide.
In those cases it makes sense to have someone else with us. Other times, trips can be done independently… which makes us two very happy Goats!
If you think you're too "old" for independent travel and need to go with a tour group, think again. We've met people from all walks of life and of all ages who are still toting a backpack around the world. You just need to be young at heart!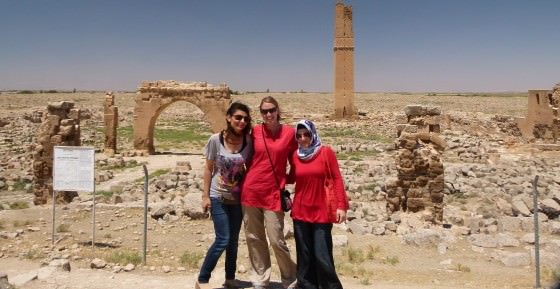 Our next travels will take us to Mongolia and Central Asia. It'll be basically just the two of us and we'll be going quite off the beaten path. We plan to trek, hike, camp and fish by way of GPS and compass. We'll be hiring a guide to help us out when we go trekking with horses, but apart from that, it'll be an independent adventure and possibly our most epic trip yet!
What's your travel style? Which way do you prefer to see the world? Leave a comment below!
Like it? Pin it! 🙂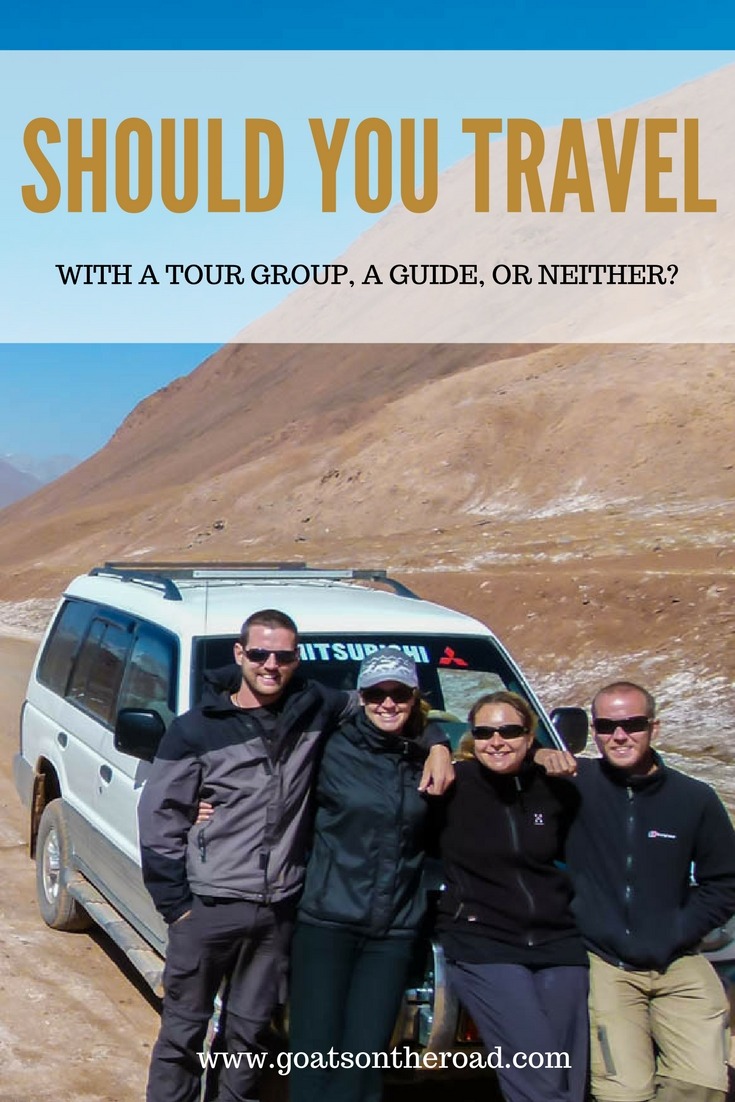 Disclaimer:Goats On The Road is an Amazon Associate and also an affiliate for some other retailers. This means we earn commissions if you click links on our blog and purchase from those retailers.