If you're looking for an amazing travel destination that offers a little bit of everything, South Korea should be at the top of your list. This fascinating country is home to bustling cities, stunning mountain ranges, pristine beaches, and more than its fair share of culture and history.
Whether you're interested in exploring the temples and palaces of Seoul or hitting the slopes in YongPyong, South Korea has something for everyone. So what are you waiting for? Pack your bags and get ready to explore one of Asia's most exciting countries.
Recent South Korea Posts
Below you'll find all of our blog posts about traveling in South Korea including some useful tips and first-hand experiences from travelers who have spent a significant amount of time in the country.
If you'd like to teach English online to Korean students, read on for a look at 10 established companies that ...
Plan Your Trip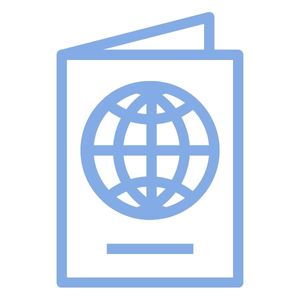 Visa Requirements
What you need to enter the country and travel for the duration of your intended trip.
Places To Visit in South Korea
South Korea is a fascinating country with much to offer visitors. There are many places to visit in South Korea, from bustling cities to stunning mountain ranges and more. Here are just a few of the most popular places to visit in South Korea.
Seoul: No trip to South Korea would be complete without a visit to Seoul, the country's vibrant capital city. As a major hub of technology, culture, and commerce, Seoul offers something for everyone. From shopping at the bustling markets to visiting ancient Buddhist temples, there is no shortage of activities in this amazing city.
One of the most popular attractions in Seoul is Gyeongbokgung Palace, which was built during the Joseon Dynasty and is now designated a UNESCO World Heritage site. Here you can explore breathtaking pavilions and courtyards as well as many other important buildings that have been carefully preserved over time.
Other attractions in Seoul include Namsan Park with its stunning views of the city skyline and the National Museum of Korea which houses a vast collection of ancient artifacts. The vibrant nightlife and delicious food options are also not to be missed.
Busan: Busan is South Korea's second-largest city and one of its most beloved holiday destinations. Located on the southeastern coast and surrounded by mountains, Busan has long attracted visitors from all over the world.
The beaches here are some of the best in South Korea and offer plenty of opportunities for swimming, surfing or just relaxing on the shoreline. Be sure to visit Haeundae Beach if you're looking for somewhere beautiful to spend an afternoon.
Aside from its coastal attractions, Busan also boasts many historic sites such as Geumjeong Cave and Yeongdo Lighthouse. The city also serves up some delicious local seafood dishes that shouldn't be missed.
Gyeongju: Gyeongju is another great destination located in South Korea's southeast region. This ancient city was once home to one of Asia's most powerful empires – the Silla Kingdom – and is now designated a UNESCO World Heritage site thanks to its many important cultural artifacts dating back more than 2000 years.
The Bulguksa Temple Complex is one of Gyeongju's main attractions with its numerous pagodas, pavilions, and statues made from granite dating back to 774 AD, it makes for an awe-inspiring sight.
Other interesting sites include Cheomseongdae Observatory which dates back to the 7th century AD as well as Seokguram Grotto with its impressive Buddha statue carved into the granite rock face.
Jeju Island: If you're looking for somewhere secluded yet beautiful then Jeju Island should be top of your list. This stunning island boasts numerous stunning fascinating sites including Hallasan Mountain – South Korea's tallest mountain.
Along with other natural wonders such as Udo Island's sand dunes, Manjanggul Cave's lava tunnels, and Jungmun Saekdal Beach with its black sand shores.
Jeju also offers plenty for culture vultures with various museums highlighting everything from folk tales to pottery artworks found across the island. After venturing out around Jeju Island you can relax at one of its many hot springs or enjoy some tasty seafood dishes at a traditional restaurant.
Things To Do in South Korea
South Korea has plenty of sites of historical significance and it also boasts some of the best beaches in Asia. Despite its relatively small size, there are plenty of incredible places to explore here.
Enjoy The History and Culture: For those looking to experience South Korea's history and culture, there is no shortage of amazing destinations to visit. The Changdeokgung Palace Complex in Seoul is a must-visit, as it was once the residence of the royal family during the Joseon Dynasty.
The site includes several pavilions, a Secret Garden, and even a traditional Korean garden with various water features and sculptures. Visitors can also take part in various cultural activities such as calligraphy, tea ceremonies, and traditional music performances here.
The ancient Gyeongju Historic Areas are another great place to soak up South Korea's history and culture. This UNESCO World Heritage site is home to many artifacts from the Silla kingdom that ruled from 57 BC all the way until 935 AD.
Here visitors can marvel at beautiful temples such as Bulguksa Temple or explore tombs such as Hwangcheon Tumuli that were built during this time period.
Hit Up The Beach: For beach lovers, South Korea has some of the most beautiful beaches in Asia just waiting to be explored! Jeju Island is a popular destination thanks to its stunning coastal scenery and ample opportunities for swimming, fishing, or relaxing on its sandy shores.
Gwangalli Beach in Busan is another great spot where visitors can enjoy sand castles made by local children, fresh seafood restaurants on the boardwalk, or take part in nighttime activities like firework shows or live concerts right on the beach.
Go To a Modern Theme Park: Those looking for more action-packed attractions should pay a visit to Lotte World Adventure Theme Park near Seoul – one of the largest indoor theme parks in the world.
Featuring rides like roller coasters, water slides, and 4D cinemas, this popular attraction has something for everyone from young kids to adults alike. It also includes an 'Ice Rink Party' which allows visitors to skate around with their friends while listening to upbeat music and taking part in fun activities like ice dancing lessons or laser tag games.
See The Rising Tide: For something truly unique, head over to Jindo Miracle Sea Road located on Jindo Island off of South Korea's southern coast. Twice every year (April or May & October) around full moon days before high tide – when sea levels rise significantly.
These two separate bodies of land connect thanks to shallow waters bringing forth an incredible natural phenomenon known as "Jindo Miracle Sea Road" where visitors can walk through ankle-deep water between islands.
Hike For Views Over Seoul: Finally, if you're looking for breathtaking views then make sure you visit Namsan Park near Seoul. This mountain park features stunning views over Seoul's skyline including landmarks such as N Seoul Tower which offers spectacular panoramas both day and night!
Be sure not to miss out on this amazing attraction while visiting South Korea.
From hot springs hidden away in nature reserves found near remote villages surrounded by lush forests all the way up peaks offering mesmerizing sunsets – South Korea has something special waiting around every corner no matter what kind of experience you are looking for while visiting this incredible country!
Cost Of Travel In South Korea
South Korea is a relatively affordable country to travel in, with costs for basic necessities such as food, transportation, and accommodation generally being lower than in other developed countries.
There are however some areas where prices can be a bit higher, particularly in major cities like Seoul where the cost of living is typically more expensive. Overall though, South Korea is still a great option for those looking to travel on a budget.
Accommodation: When it comes to traveling in South Korea, the cost can vary significantly depending on what kind of traveler you are and your preferred type of accommodation.
For those looking for more luxurious options, South Korea has a range of five-star hotels as well as top-notch resorts. On the other hand, there are also plenty of budget hotels and guesthouses available for around $20 per night.
Food: Food is relatively inexpensive with street food being the cheapest option, especially if you're looking to really get a taste of authentic Korean cuisine. Prices for meals range from around $3-$5 at fast food restaurants up to $30-40 at mid-range eateries.
Transportation: Transportation-wise, public transport is both quick and convenient with buses and subways connecting most major cities throughout the country.
Costs will depend on how far you travel but typically one-way tickets start from around $1 and go up to about $7 for longer journeys. Car rental is also an option with prices depending on the size and class of vehicle chosen but usually ranging from around $30-$80 per day for basic models.
Tours: Tours in South Korea often include entrance fees which can be pricey depending on the sites visited so make sure you plan ahead and research any attractions you may want to see before booking a tour.
An average day tour can cost anywhere between $50-$100 per person while luxury tours or multi-day trips can end up costing significantly more than that.
Entrance Fees: The cost of entrance fees to tourist sites in South Korea can vary significantly depending on the site. Some popular attractions, like Namsan Park and the Jindo Miracle Sea Road, have a fee of around $10 per person, while other places, such as theme parks or museums, can charge up to $40 for a day's admission.
Overall, traveling in South Korea is quite affordable given its high-quality infrastructure and abundance of different accommodation options available throughout the country.
For those looking to really experience all that South Korea has to offer without breaking their budget, there are plenty of great locales where they can stay within their means while still having an incredible time.
Where To Stay in South Korea
When it comes to accommodation in South Korea, there are plenty of options available to suit any budget or preference.
Hotels: Hotels and resorts can be found throughout the country, ranging from luxurious five-star establishments to more budget-friendly guest houses.
Airbnb: For those looking for a truly unique experience, there are also numerous Airbnbs scattered around the country offering excellent value for money.
Hostels: For those traveling on a budget, hostels are an ideal option as they often have dormitory-style rooms with prices typically starting at around $10 per night. These allow backpackers to save money while still having access to facilities like shared bathrooms, kitchens, and lounges.
Camping: Camping is another great option for those wanting to explore nature while still keeping costs low. There are many campsites located near popular attractions that offer both tent and RV camping, with fees often including access to communal bathrooms and nearby attractions.
While hotels in South Korea can be expensive compared to other countries in Asia, there are still plenty of good deals available if you're willing to put in some research beforehand.
Booking online is a great way to find discounts or promotional offers that can make your stay even more affordable – just make sure you read all the terms and conditions before confirming your booking.
Overall, staying in South Korea can be an enjoyable experience regardless of your budget or preference. With its amazing attractions, convenient transport links, and abundance of accommodation options, this beautiful country provides something special waiting around every corner – no matter what kind of traveler you are.
Food & Drink in South Korea
South Korean cuisine is an incredibly diverse and flavourful experience, with influences from all over the world. The cuisine has been shaped by the country's long history of trade and cultural exchange, which has seen traditional Korean recipes enriched with new ingredients and techniques from other countries.
The main staples of Korean cooking are rice, vegetables, and meat, although seafood dishes are also popular. Popular ingredients include garlic, chili peppers, sesame oil, soy sauce, and kimchi (fermented cabbage).
These ingredients are used to create a range of delicious dishes including bibimbap (rice with vegetables), samgyeopsal (pork belly), japchae (stir-fried glass noodles), and Bulgogi (Marinated barbecued beef).
Korean cuisine also makes use of a range of condiments such as gochujang (red pepper paste), doenjang (fermented soybean paste), and ganjang (soy sauce). These condiments add depth and complexity to the dishes they accompany while providing a unique flavor. Other common seasonings include sesame seeds, garlic chives, ginger powder, and sea salt.
Korean food is often quite spicy due to the generous use of chili peppers in many dishes. It can also be quite sour due to the prevalence of fermented sauces and pastes such as kimchi or doenjang. Sweet flavors are also common in some dishes thanks to the use of honey or sugar in marinades or sauces.
In recent years there has been a trend towards fusion cuisine in South Korea – combining traditional Korean cooking techniques with international flavors from around the world. This has resulted in unique creations like carbonara tteokbokki (spicy stir-fried rice cakes) or bulgogi tacos.
This type of fusion food has become very popular amongst younger generations seeking new tastes while still respecting their culinary heritage.
South Korean cuisine offers a vibrant array of traditional ingredients mixed with international influences, making it easy to understand why it is so beloved by locals and visitors all around the world. No matter what kind of palate you have there will always be something special waiting for you.
There are many traditional dishes that you can't miss if you want to fully experience the culinary culture of the country. Here are 5 must-try traditional dishes in South Korea:
1. Bibimbap: This popular dish is a mix of rice, vegetables, meat, and various other ingredients all served together in a bowl. It often includes beef or pork, as well as a range of vegetables like spinach, carrots, mushrooms, bean sprouts, and zucchini.
The dish is then topped with a generous helping of gochujang (red pepper paste), doenjang (fermented soybean paste), sesame oil, and ganjang (soy sauce). All these ingredients come together to create a delicious mix of flavors that is sure to tantalize your taste buds.
2. Samgyeopsal: This hearty dish consists of thick slices of grilled pork belly served alongside a variety of side dishes such as kimchi, sesame oil, garlic chives, and lettuce leaves used for wrapping.
Samgyeopsal is often served at barbeque restaurants where you can cook your own food at the table – making it an enjoyable experience for everyone involved.
3. Japchae: This popular noodle dish is made with glass noodles stir-fried together with vegetables like carrots and mushrooms in a sweet-savory sauce made from soy sauce and sugar.
Japchae can also be found in street stalls or served on its own as part of a meal set – making it an easy way to enjoy this classic Korean noodle dish anywhere.
4. Bulgogi: Marinated strips of beef are pan-fried in sesame oil before being served with rice or wrapped up in lettuce leaves along with various condiments like kimchi or garlic chives.
The sweetness from the marinade combined with the salty flavor from the condiments makes bulgogi one of South Korea's most iconic dishes – perfect for when you need something satisfyingly hearty.
5. Kimbap: Often referred to as 'Korean sushi' due to its similarities in appearance to Japanese sushi rolls; kimbap consists of cooked white rice rolled up inside sheets of seaweed along with various fillings such as egg omelet, ham, carrot, radish pickles or tuna mayonnaise.
This tasty snack can be enjoyed on its own or cut into bite-sized pieces for sharing – making it perfect for picnics.
South Korea Travel Tips
South Korea is a vibrant and exciting country with plenty of unique attractions, cultures, and cuisine that make it a great travel destination. With its historical sites, modern attractions, delicious food, and friendly people, there's something for everyone to enjoy in South Korea.
If you're planning a trip to the Land of the Morning Calm, here are five useful tips to help make your journey as smooth and enjoyable as possible:
1. Pack light: South Korea has an extensive public transportation system that makes traveling around the country much more convenient than bringing your own car. To make your travels easier, try packing light so that you don't have to worry about lugging heavy suitcases from place to place.
2. Learn how to use the subway: Navigating South Korea's extensive subway system is simpler than it looks. With its easy-to-follow maps and instructions posted in both English and Korean on every platform, it's easy to get around without getting lost.
Plus you can save money by taking advantage of discounted tickets for tourists.
3. Bring cash: While credit cards are accepted at most major stores and restaurants in South Korea, many smaller shops still prefer cash payments so bring along enough won (the local currency) when traveling around the country.
Also, ATMs can be hard to come across outside of large cities, so plan ahead if you need access to extra funds during your travels.
4. Get familiar with Korean etiquette: Most countries have their own unique customs and manners when it comes to interacting with strangers and locals alike – South Korea is no different.
When visiting this fascinating country it helps to learn some basic phrases such as "hello" or "thank you" which will be greatly appreciated by Koreans who appreciate politeness from visitors.
5. Be prepared for unpredictable weather: The weather in South Korea can be quite unpredictable – especially during the summer months when sudden thunderstorms can roll in quickly leaving behind flooding streets or serious winds that can disrupt outdoor activities like sightseeing or picnicking at parks.
If you're planning on spending time outdoors while traveling through South Korea it pays to have a game plan just in case inclement weather rolls in unexpectedly.
By keeping these tips in mind before setting off on your adventure through South Korea you can ensure that your travels will go smoothly without any unexpected surprises along the way.
Whether you're looking for cultural experiences or mouthwatering food – this incredible destination offers something for everyone so prepare yourself for a truly unforgettable journey.
Best Time To Visit South Korea
Best Time Overall: March-May
The best time to visit South Korea depends largely on what kind of experience you are hoping for. Peak season, which runs from late March to early October, offers the best weather and busiest tourist attractions, so it's ideal for those wanting to explore the country at its liveliest.
From late-March to mid-April, you can see the country come alive with the brilliant colors of the blooming cherry blossoms.
The best time to visit overall is probably March-May when the weather is warming up, there are fewer tourists and you have the chance to see the cherry blossoms in bloom.
Shoulder season runs from November to late February, but temperatures vary significantly across the country depending on location. Northern cities like Seoul can be quite cold during this time while areas farther south tend to see milder winters.
Off-season runs from December through February and is ideal for budget travelers looking for discounts and fewer crowds as tourist attractions tend to be less crowded.
No matter what time of year you're planning to visit South Korea, one thing is certain – there's no shortage of incredible experiences.
Peak Season (March-October): During peak season enjoy a picture-perfect summer surrounded by lush greenery and bright blue skies – take a walk through a traditional market or go hiking in the mountains for some truly unique adventure.
There are also plenty of festivals to enjoy throughout the summer months – a great way to explore Korean culture while having fun with friends and family.
Shoulder Season (September-October & March-May): Shoulder season gives travelers an opportunity to benefit from discounted prices on everything from flights and hotels all the way down to souvenirs and meals, while still enjoying many outdoor activities thanks to mild winter conditions in much of South Korea.
From skiing in the northern regions near North Korea's border or exploring traditional palaces in more temperate climates farther south, there are many ways for visitors to make the most out of their trip during shoulder season.
Off-Season (December-February): During off-season winter months South Korea experiences some seriously cold temperatures – however, if your schedule allows it this can be an ideal time for budget travelers looking for cheaper prices without compromising on experiences.
Visit some of South Korea's famous temples such as Bulguksa or Bomunsa where admission fees are waived during winter months giving you an opportunity to explore these iconic sites with fewer crowds. As well as discounts at local eateries offering delicious dishes like kimchi stew or spicy bibimbap that will warm you up even in the coldest weather.
Whatever time of year you decide to visit South Korea, there are plenty of unique experiences just waiting around every corner – so why not plan your next special holiday trip today?
Getting Around South Korea
Getting around South Korea is easy with the country's extensive transportation network. Whether you're looking for a quick ride to get around town or an extended journey across the country, South Korea has various options to cater to your needs.
Plane: Traveling by plane is the fastest way to get from one side of the country to another and there are plenty of domestic flights available throughout the day. The major airports in South Korea include Gimpo, Incheon, Busan-Gimhae, and Jeju International Airport. Flight prices can vary depending on destination and time of day, so it pays to book in advance if possible.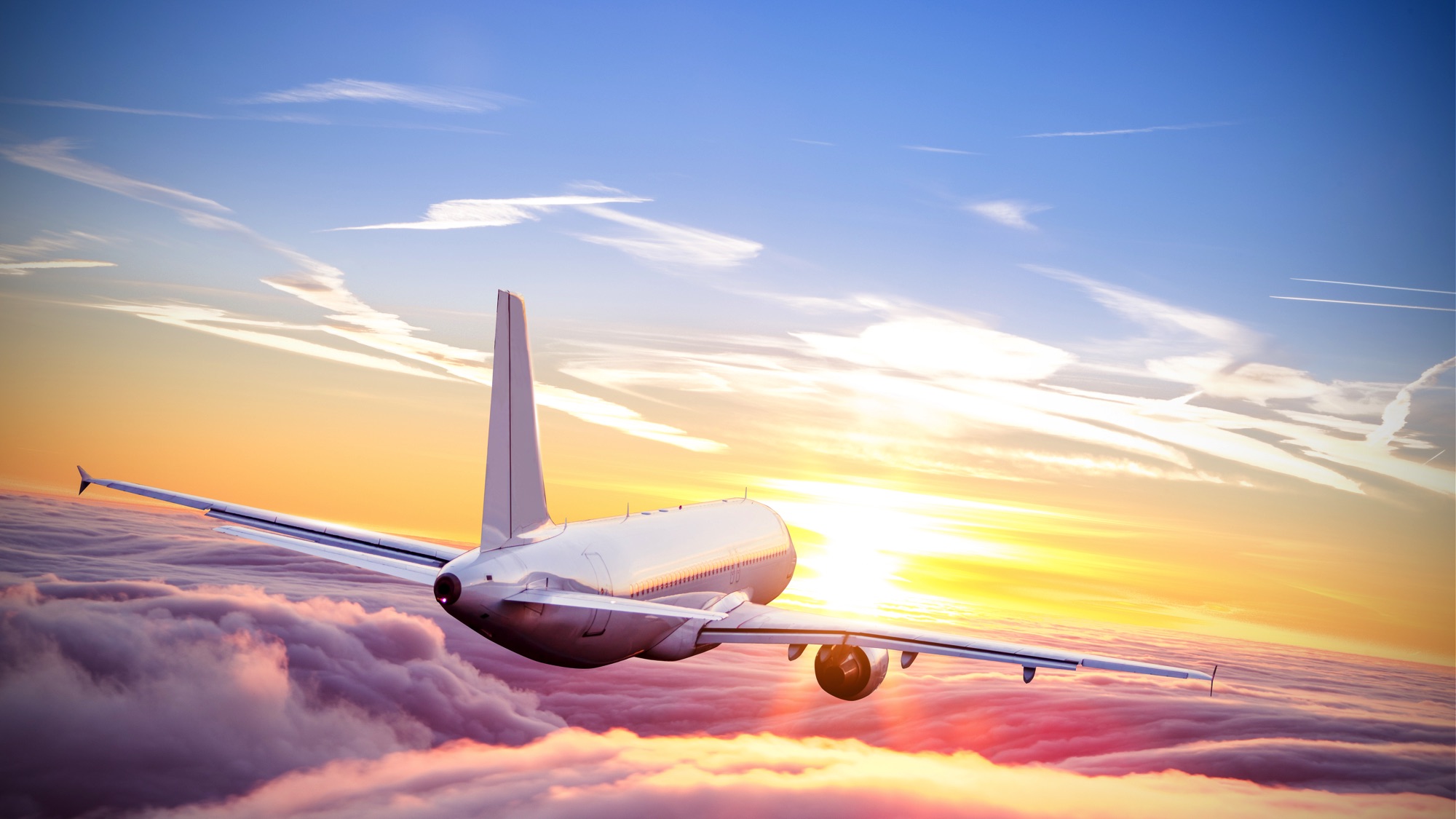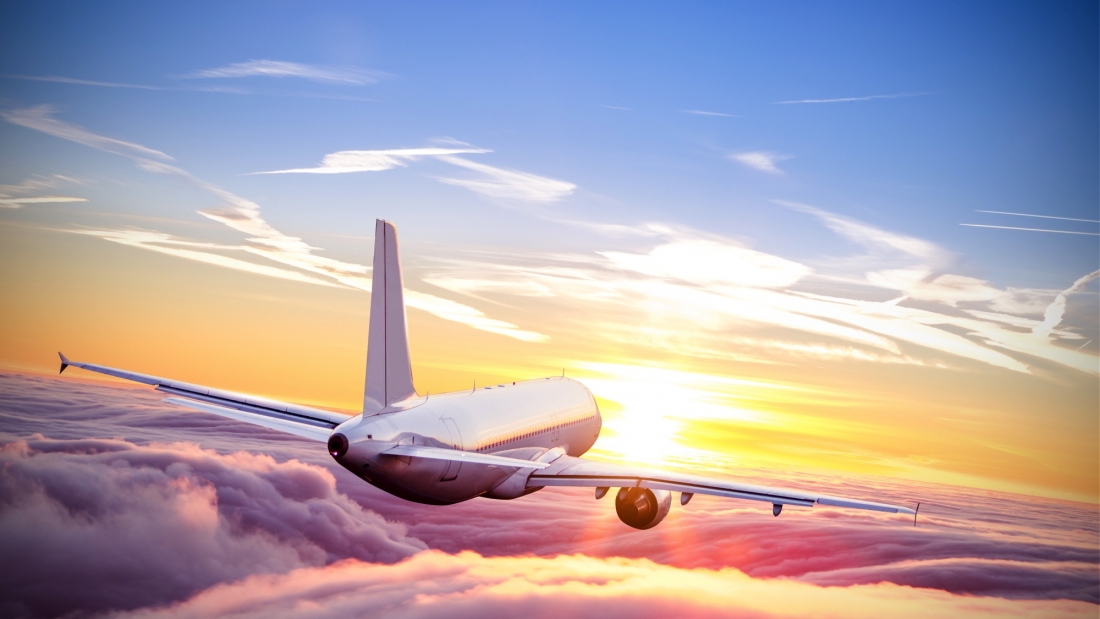 Train: South Korea also boasts an extensive railway network that covers most of the country and includes high-speed 'KTX' trains as well as slower regional services. KTX trains offer comfortable seating and onboard facilities such as restaurants and snack bars.
Ticket prices vary depending on the distance traveled with discounts typically available for children, seniors, and students.
Bus: For shorter trips, taking a bus within cities or between towns is a great option – buses are frequent and cost-effective but traffic can be busy during peak hours so plan ahead. There are also rideshare services like Kakao Taxi which can be cheaper than a regular taxi but you'll need access to a smartphone in order to use them.
Taxi: Taxis are widely available throughout South Korea – either hire one directly from the street or use apps like Kakao Taxi or Tada (which offers both private drivers and shared rides). Fares depend on the distance traveled but all taxis will display their meter price so you know exactly how much you should pay before setting off.
Private Driver: For those wanting more flexibility when traveling around South Korea, hiring a private driver may be worth considering – this can be particularly useful if traveling with large groups or those who are less mobile due to age or disability.
Many companies now offer chauffeur services where drivers provide door-to-door transfers with car seats provided upon request – perfect for stress-free travel!
South Korea Entry Requirements
Visitors from over 190 countries can enter South Korea without a visa for up to 90 days as long as they have a valid passport (countries listed below). Citizens of Canada are eligible for visa-free entry for stays of up to 180 days.
Tourists that wish to stay longer than 90 days, or those who are ineligible for visa-free entry, will require a Korean tourist visa. This can be obtained from the local Korean embassy or consulate in your home country and must be applied for in person – you will need to provide proof of travel arrangements, accommodation, and evidence of sufficient funds in order to qualify.
In addition to visa requirements, South Korea has recently introduced an electronic travel authorization system known as K-ETA (Korea Electronic Travel Authorization).
This gives citizens of certain countries the ability to apply online for an electronic visa waiver prior to their arrival in South Korea – allowing travelers more convenience when planning their trip.
To be eligible travelers must hold valid passports with at least two blank pages and their details must match those stored on their e-visa application.
It's also important to note that visitors may be required to present personal documents upon arrival in South Korea – either paper copies or digital versions on an authorized device like a laptop or tablet computer – so make sure you bring these along with you when traveling.
You should also carry evidence that you have sufficient funds available throughout your stay as well as any relevant medical insurance documents.
Finally, it's always worth checking the Korean Immigration Service website prior to your trip – this is where you'll find all the latest information about entry requirements including lists of which countries are eligible for short-term visa waivers and other useful tips on preparing for your journey.
With all the necessary paperwork taken care of, now all that remains is for you to start planning your incredible adventure in South Korea.
Below is a breakdown of the countries allowed to enter South Korea under the K-ETA policy and the duration of stay permitted.
180 Days
Canada
90 Days
European Union citizens (except Cyprus)
Antigua and Barbuda
Argentina
Australia
Bahamas
Barbados
Botswana
Brazil
Chile
Colombia
Costa Rica
Dominica
Dominican Republic
Ecuador
El Salvador
Grenada
Guam
Guatemala
Haiti
Hong Kong
Iceland
Israel
Jamaica
Japan
Kuwait
Liechtenstein
Macau
Malaysia
Mexico
Morocco
New Zealand
Nicaragua
Norway
Panama
Peru
Qatar
Saint Kitts and Nevis
Saint Lucia
Saint Vincent and the Grenadines
Serbia
Singapore
Suriname
Switzerland
Taiwan
Thailand
Trinidad and Tobago
Turkey
United Arab Emirates
United Kingdom
United States
Uruguay
Venezuela
60 Days
Lesotho
Russia
30 Days
Albania
Andorra
Bahrain
Bosnia and Herzegovina
Brunei
Cyprus
Eswatini
Fiji
Guyana
Honduras
Kazakhstan
Kiribati
Marshall Islands
Mauritius
Micronesia
Monaco
Montenegro
Nauru
New Caledonia
Oman
Palau
Paraguay
Samoa
San Marino
Saudi Arabia
Seychelles
Solomon Islands
South Africa
Tonga
Tunisia
Tuvalu
Vatican City
More Posts About South Korea
Travel Resources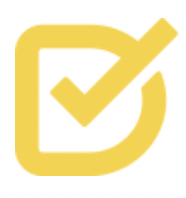 DiscoverCars
Discover Cars searches across all the main car rental sites and finds the best deal. Opt for full insurance coverage for more peace of mind and enjoy the freedom of a car.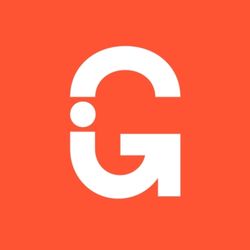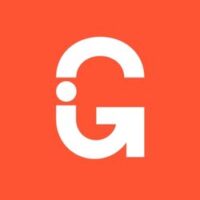 Get-Your-Guide
Our go-to website for booking tours around the world. Get-Your-Guide has a massive library of cool local experiences in almost every country.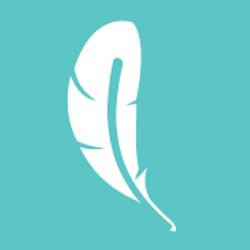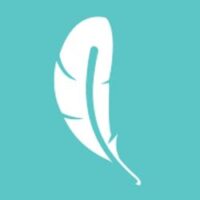 SafetyWing
The best travel insurance for full-time nomads by far. Get awesome rates, and excellent coverage, and sleep easy knowing you're insured against COVID.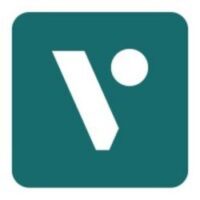 Viator
Another excellent tour booking engine that's better for available tours in the US. Viator also has great local experiences around the world.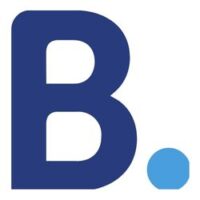 Booking.com
Our top choice for booking hotels and hostels, Booking.com is the easiest-to-use accommodation booking engine and often has the best prices on hotels.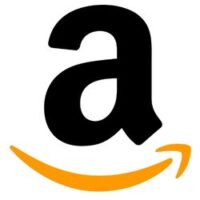 Amazon Gear
Anything from backpacks and luggage, to AirTags and guidebooks, you'll find everything you need for travel on the Amazon store.