Spain truly has something for every type of traveler. Whether you're interested in wandering around historical sites, partying all night in the cities, learning about food and wine, or simply lazing on a beach, you'll find it here in Spain.
From the gorgeous Mediterranean Sea and the towering Pyrenees Mountains to the bustling cities of Barcelona and Madrid, there are endless things to see and do. If that wasn't enough to encourage you to visit, Spain offers excellent value for money.
Latest Spain Blog Posts
Below you'll find all of our posts about traveling in Spain including our personal travel stories, plus useful guides for travelers and digital nomads on where to stay, things to do, places to visit and much more.
Madrid has a long list of attractions for travelers exploring it. An often overlooked aspect of Madrid is the sheer ...
Plan Your Trip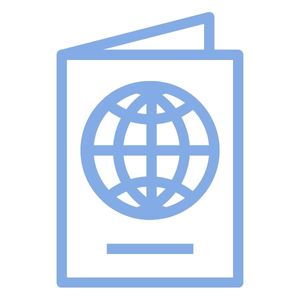 Visa Requirements
What you need to enter the country and travel for the duration of your intended trip.
Places to Visit in Spain
It's hard to narrow down this list of the best, but here are some excellent places to see on your trip to Spain.
1. Barcelona: Gawk at the unique architecture by Gaudi, stroll through the many barrios, learn how to make paella, hit the beach, or party it up at night. Barcelona is one of the main transportation hubs and one of the most popular places to visit in Spain.
2. Madrid: Another top city to visit in Spain. If you're interested in awe-inspiring arts and architecture, top-notch cuisine, and rich history, then Madrid is a destination you won't want to miss. With a great transportation system, excellent places to stay, and many more amenities, Madrid is a top place to not only visit, but live and work.
3. Seville: Located in Andalusia, this city is best known for its Flamenco culture, rich history, and stunning architecture — don't miss the Real Alcázar and the Metropol Parasol. This affordable seaside city should feature prominently on your Spain itinerary.
4. Pyrenees Mountains: For nature lovers and adventure seekers, the Pyrenees Mountain range is where you'll want to spend some time. Visit the ski resorts in the winter, do some hiking in the summer, or simply wander around the quaint villages.
5. Canary Islands: If cities and mountains aren't your thing, you'll be happy to know that Spain is home to many islands. Some of the most popular are the 8 main islands that make up the Canary Islands. These islands are located off the coast of Morocco, so you'll need to fly to get here.
Things To Do in Spain
With endless activities on offer, you'll never be bored during your trip to Spain. Here are a few of the best activities in the country.
1. Watch a Flamenco Show: Southern Spain is the birthplace of this style of dance and Seville is a great place to see this performance. Expect a very passionate dance with intricate footwork, guitar strumming, and heartfelt singing.
2. Dine on Tapas: Going out for tapas or pinchos (popular in Basque country) is a local thing to do in Spain that you should definitely partake in. Enjoy small bites of food served in little dishes, or held together by a toothpick. This is a great way to sample many of the traditional flavors of Spain. Wash it down with a glass of red wine!
3. Go Hiking: With an incredibly varied landscape, there are numerous hikes in Spain to suit all abilities. The Pyrenees Mountains which border Spain and France offer some excellent hiking opportunities. If gorges and heights are what you're after, check out Camino del Rey near Malaga, or the Ruta del Cares on the northern coast.
4. Be a Beach Bum: Both mainland Spain and its islands offer incredible stretches of sand and a stunning coastline. Visit the Costa del Sol area, Costa Blanca near Valencia, and of course any of the Canary Islands or the Balearic Islands off the east coast of Spain.
5. Indulge in the Nightlife: By day, Spain is a gorgeous place to wander around and soak up the beautiful architecture and historical sites. But, make sure to go out at night too! You'll have to be prepared to go out late and come home early to truly experience the epic nightlife.
Some of the islands (such as Ibiza) are known for their DJs and beach parties, while the cities of Madrid and Barcelona have some excellent wine bars, lounges, and nightclubs.
Cost of Travel in Spain
The great thing about traveling to Spain is that it won't break the bank — unless you want it to. Here's a breakdown of what you can expect to spend while visiting Spain.
Budget: On the budget end, you can get by on around €50 if you really try. Save money by staying in hostels which are about €25, or Couchsurfing for free. You can walk rather than take public transport, buy groceries and cook for yourself, and of course, enjoy the free activities such as a free walking tour, going to the beach and hiking as well.
Mid-Range: If you have a higher budget, spending more like €75-€100 a day will allow you to see and do quite a bit more. Book a hotel or Airbnb for around €50 a night, eat tapas for €1-€5 each, and sip on fantastic red wine for €2 a glass. If you have some cash left over each day, consider joining a tour (paella-making class, walking tour, or visiting a museum or historical site.)
Top-End: The sky's the limit here. If you spend €200+ per day, you'll be able to stay in nice accommodations, join some day trips, take the occasional flight, dine at world-renowned restaurants, and more.
Where to Stay in Spain
There are many accommodation options in Spain — no matter your age, or budget, you'll find a great place to stay.
Hostels: If you're on a budget, are a backpacker, or simply want to be more social, you can opt for a hostel. These are found all over Spain (especially in the cities), and you can opt for a dorm bed, or a private room. Hostels typically start at €20 a night. Search for hostels in Spain here.
Hotels: There are an endless amount of hotels in Spain. From well-known chains to family-run businesses, there will be a hotel available no matter which part of the country you're in. Search the best hotels in Spain here.
Airbnb Stays: Airbnb is very popular in Spain. Although there are quite a few fees associated with booking on this platform, there are some great apartments available, and some really unique accommodations as well. Search Airbnb here.
Other Options: Some other suggestions for where to lay your head at night in Spain include Couchsurfing, camping, or renting a campervan and using that as your transportation and your accommodation.
Food and Drink
Spanish cuisine is some of the best in the world! If you're a foodie, your tastebuds are in for a treat here. The dishes vary by region depending on if you're by the sea or inland.
Regardless of where you're traveling in Spain, vegetables, jamón ibérico (cured ham), cheese, and seafood will most likely be available in some form. For sauces and spices, olive oil, garlic, saffron, oregano, rosemary, and paprika are featured.
Here are a few must-try dishes in Spain.
1. Paella: This is a popular dish that originated in Valencia, which is one of the most important rice-producing areas in Spain. Cooked on a huge pan, paella is typically made on Sundays and is enjoyed by many.
Apart from rice, in this traditional dish you'll find green beans, rabbit, beef, pork, lamb, chicken, duck, and beans such as lima or butter bean. All of this is cooked in olive oil and broth and seasoned with rosemary, saffron, or turmeric. Other versions include seafood rather than meat.
2. Tapas and Pinchos: These small finger foods are a must-try when in Spain, particularly when you're out at a bar or having a drink. Tapas are small plates of food, while pinchos are bits of food held together by a toothpick.
Since people in Spain typically don't go out for dinner any earlier than 10:00 pm (even that is considered early…), having tapas is a great way to hold you over until dinner time. Try plates of potatoes, stewed meats, beans, bread with meat and cheese, bacon-wrapped dates, and potato croquettes.
3. Tortilla Española: If you like potatoes and you like eggs, you'll love this Spanish omelet! The base ingredients are simple: eggs, potatoes, and onions. You can add any other ingredients that you wish.
Travel Tips
Consider these top tips when traveling around Spain.
1. Adapt to Local Time: It's hard to get used to, but if you want to be surrounded by locals, rather than tourists, try to eat dinner between 10:00 pm and Midnight.
Traditional siesta runs from 2:00 pm – 5:00 pm with shops closed and people relaxing at home. These days, office workers might take lunch between 2:00 pm – 4:00 pm, and shops sometimes close during this time, with restaurants closing down after lunch.
2. Get Offtrack: Spain is a top tourist destination and can be busy. Of course, you're going to want to see the main places, and they're popular for good reason, but try to get off track during your trip to Spain. Visit lesser-known villages, rent a car and explore, or simply check out quieter parts of the city.
3. Learn About the Different Nationalities: The people in Spain aren't all Spanish, and they don't all speak the Spanish language either. There isn't one national identity in this country and it's important to know that there are Catalans and Basque people in Spain. Learn a bit of their language when visiting either Catalonia or Basque Country!
4. Flights Aren't Expensive: When trying to plan your route around Spain, don't assume that taking the train or bus will be the cheapest option. With budget airlines such as Ryan Air and Easy Jet, you can often find flights for just a few euros.
5. Watch Your Belongings: As with any major city, when you're visiting places like Barcelona and Madrid, keep an eye on your purse and pockets. Be wary of anyone approaching you to ask a question, or someone bumping into you. Don't be paranoid, but be aware.
Best Time to Visit Spain
With its many islands and Mediterranean climate, Spain is a destination that can be visited year-round. Having said that, the best time to visit to avoid crowds and spend less money is Spring (March-May) and Autumn (September-November).
Peak Season (July – August): As you can imagine, many people want to travel to Spain during the summer months to enjoy the gorgeous beaches. Therefore, this is the busiest season in Spain. If you want to enjoy the sunshine and coast, summer is the best season to do so — just expect crowds and higher prices.
Shoulder Season (March to June and September to November): Shoulder season is the best time to visit Spain due to fewer crowds, a more temperate climate, and lower prices.
If you're into hiking or walking around cities, it can be unbearable in the summer heat, making shoulder season a great time for those activities. Plus, the ocean and sea are still warm from the summer sun, so you could enjoy a dip!
Off-Season (November – March): Winters in Spain are chilly and sometimes snowy inland and rainy on the coast. The coastal towns will be quiet, with many things closed. In the main cities, however, it will be business as usual and this can be a great time to avoid crowds (if you bundle up).
If you're into winter activities, head to the Sierra Nevada mountains or the Pyrenees for skiing, snowboarding, snowshoeing and snowmobiling. Carnival is celebrated in February and is a top festival, so plan accordingly.
Getting Around
Spain is mountainous and larger than most people think. For example, driving from Malaga in the south to Bilbao in the north, it would take close to 10 hours. There are many modes of transportation in Spain, and here are some of the best ways to get around the country.
By Car: Renting a car is a fun way to explore Spain. Get off track, travel at your own pace, and have the freedom to go where you want, when you want. Major rental companies can be found around Spain. Driving is on the right-hand side.
By Plane: Domestic flights are available in Spain and are very affordable. Check out airlines like Easyjet and RyanAir for cheap flights around the country. For example, flights from Barcelona to Malaga are around €40.
By Train: Traveling by train is popular in Spain. It's comfortable and a great way to see the countryside. AVE trains travel 310 kilometers per hour and can connect Barcelona with Madrid in just 2.5 hours. Renfe is the country's national train line.
Other: Once you arrive at your destination, there are lots of options for getting around the city. Rideshare cars, shared scooters, and shared bicycles are available in most places in Spain.
Entry Requirements for Spain
Spain is part of the European Union and the Schengen Zone, which includes 22 European Member States. For citizens of Canada, the USA, Australia, New Zealand, and the UK, you are allowed to stay in the Schengen Zone for 90 days out of every 180 days. Meaning, you can stay for 90 days in Spain before having to leave for at least 90 days.
Many citizens need a visa to enter the Schengen Zone. Click here to learn more.
More Posts About Spain
Travel Resources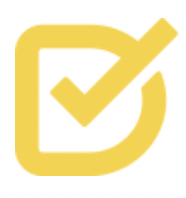 DiscoverCars
Discover Cars searches across all the main car rental sites and finds the best deal. Opt for full insurance coverage for more peace of mind and enjoy the freedom of a car.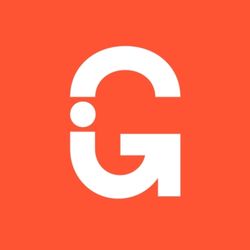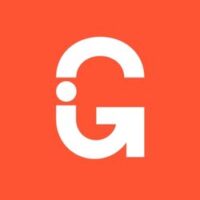 Get-Your-Guide
Our go-to website for booking tours around the world. Get-Your-Guide has a massive library of cool local experiences in almost every country.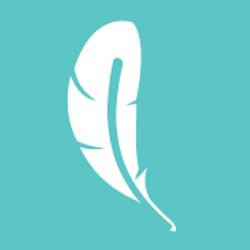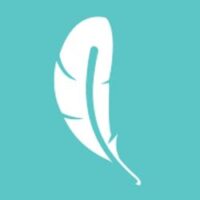 SafetyWing
The best travel insurance for full-time nomads by far. Get awesome rates, and excellent coverage, and sleep easy knowing you're insured against COVID.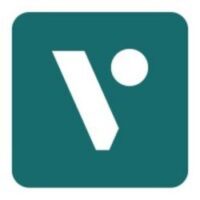 Viator
Another excellent tour booking engine that's better for available tours in the US. Viator also has great local experiences around the world.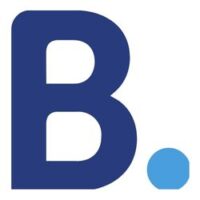 Booking.com
Our top choice for booking hotels and hostels, Booking.com is the easiest-to-use accommodation booking engine and often has the best prices on hotels.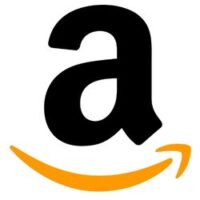 Amazon Gear
Anything from backpacks and luggage, to AirTags and guidebooks, you'll find everything you need for travel on the Amazon store.