Start Here
---
Have you just arrived at our blog and you're not sure where to start? Well, you've come to the right place. Let's start with why you're here… travel! This page is all about helping you plan your trip and teaching you ways to earn money to keep it going. You'll also find our best posts here and our most useful information.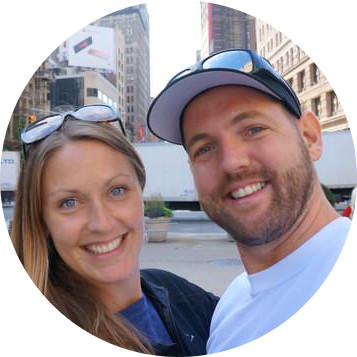 Want To Make Money For Travel?
The biggest challenge that most people face when it comes to realizing their travel dreams is money. This is why our blog is dedicated to helping you find ways to earn money online, on the road and on the go so that you can travel for as long as you want. Your trip doesn't have to end! Here we list lots of jobs to help you sustain your travels.
---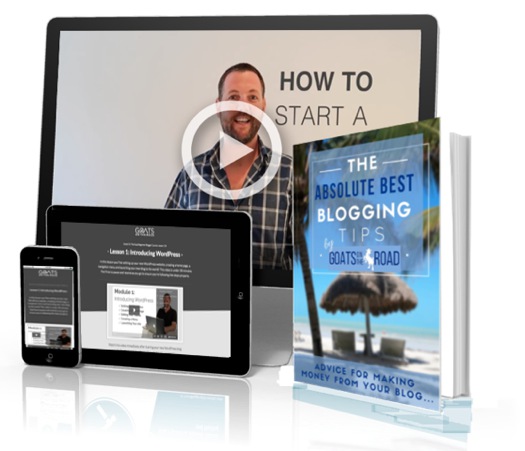 Start a Blog Today
+Get Our WordPress Course FREE ($120 Value)
Start a travel blog today and we'll hook you up with our 200-page pro-blogging eBook and our WordPress Beginner Blogger Course for FREE. The ebook and course cover everything from designing your blog to growing an audience and earning big money from advertisers.
START A BLOG NOW
Planning a Trip?
If you're planning your first-ever round-the-world trip, or even if you're getting ready for your second, third or tenth big adventure, you've come to the right place. Here you'll find all of our best travel hacks and tips to help you save money, pack smaller, plan smarter, and explore farther. Make sure you have Travel Insurance…it's the one thing you should always pack. Click here for a free quote from Safety Wing, a popular choice for travellers and digital nomads.
Looking For Our Best Posts?
Here's a list of 8 of our very best posts on this blog. We've written over 1,000 posts so far, but these are the ones that are exceptionally popular.
See All Of Our Posts
Want To Learn About Us Goats?
This blog is geared towards people who have a dream of travel, but aren't quite sure how to get there… just like us a few years ago! If you want to follow our personal travel journey, or just see what we're up to from time to time, you can find it all here.
Looking For Inspiration?
Sometimes we all need a little push to get us inspired to book a trip. Whether it's looking at a beautiful photo, watching a cool video, or reading an inspirational article, it's always nice to get that extra motivation. Here you'll find some of our most inspirational content.
Don't Miss Our Travel Guides!
We produce epic travel guides (aka "Goat Guides") for many of the countries we've visited. These guides are often over 10,000 words and have literally everything you need to know about travelling to a specific destination. Our guides are always free and are updated as we gain new information.