This week's sunset is from Playa Tamarindo, Costa Rica!
This sunset was taken at Playa Tamarindo, in Guanacaste Costa Rica. It's one of our favorite beaches to go for sunsets since you get a full view and the colors are always stunning with rays of soft pinks, blues, purples, oranges and yellows. Anywhere you go on the beach you can get an amazing view of the sun going down and it never disappoints.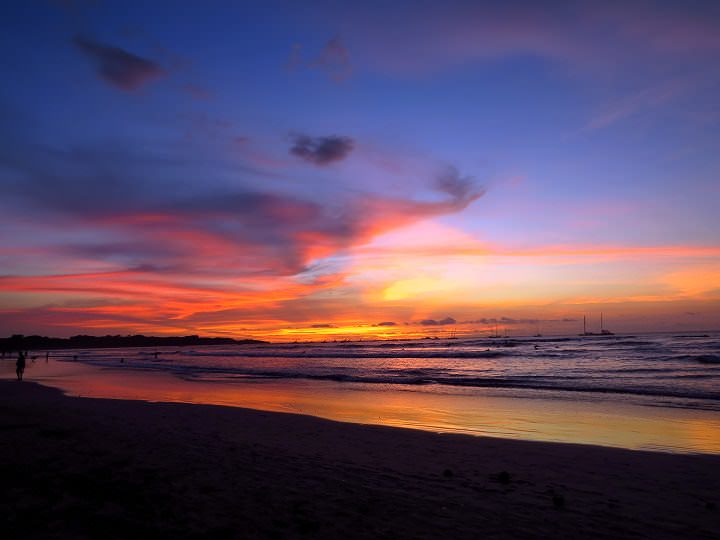 Wow! We've never been to Costa Rica, but this sunset puts it even higher on our list of places to see…how about you?
Author's Bio:
We are Yeison and Samantha, a couple currently living in at the beach in Costa Rica. We blog about our adventures and inspire others to go out and see the world.
Follow their blog at: My Tan Feet and check them out on Facebook and Twitter!
Do you have a sunset you would like to share on Goats On The Road? Send us an email and we'll be happy to feature you on our site!