This week's sunset is from San Pancho, Mexico!
Each evening, everyone heads down to the beach to say goodbye to the day. It's the perfect place to meet up with friends, have a glass of wine and enjoy the sunset. I couldn't help but take a photo of Nick's silhouette as he was taking a photo at the same time. I don't think we're ever going to run out of sunset pictures from our little town of San Pancho here in Mexico!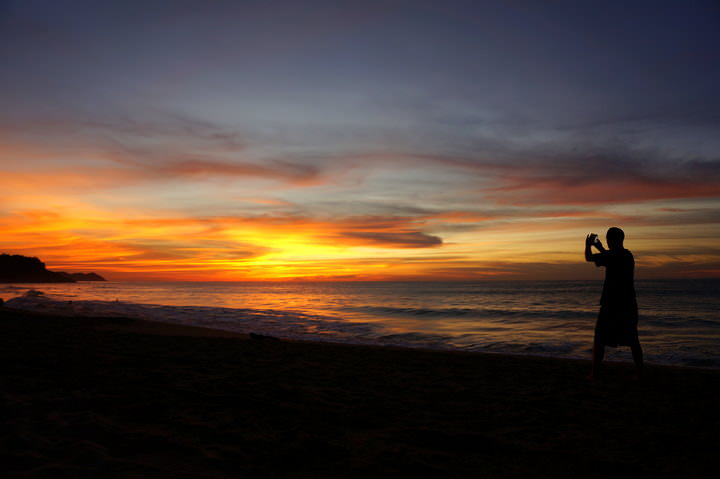 Do you have a sunset you would like to share on Goats On The Road? Send us an email and we'll be happy to feature you on our site!