This week's sunset is from Isla Mujeres, Mexico!
We're so thrilled to be on the Caribbean side of Mexico and are loving our time here on Mujeres Island! The sunsets are lovely, the sand is powdery white and the waters are crystal clear. This was the first sunset we had seen since our time spent in San Pancho, what a beauty!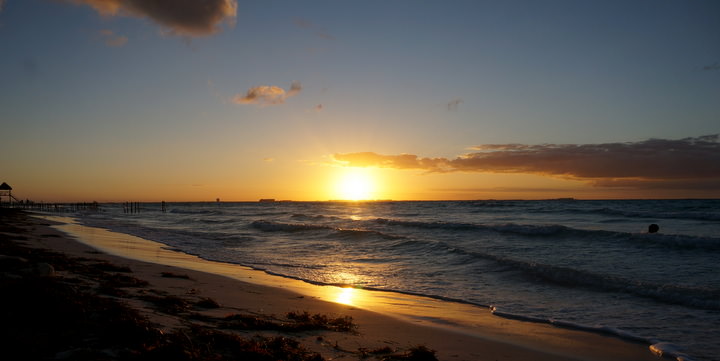 Do you have a sunset you would like to share on Goats On The Road? Send us an email and we'll be happy to feature you on our site!