This week's sunset is from Puerto Escondido, Mexico!
We're currently on the Pacific coast beach town of Puerto Escondido, in the State of Oaxaca. The orange coloured sunsets from our favourite beach, Carrizalillo, are stunning. We watch the sun touch the water each night with an ice-cold Corona! Beautiful 🙂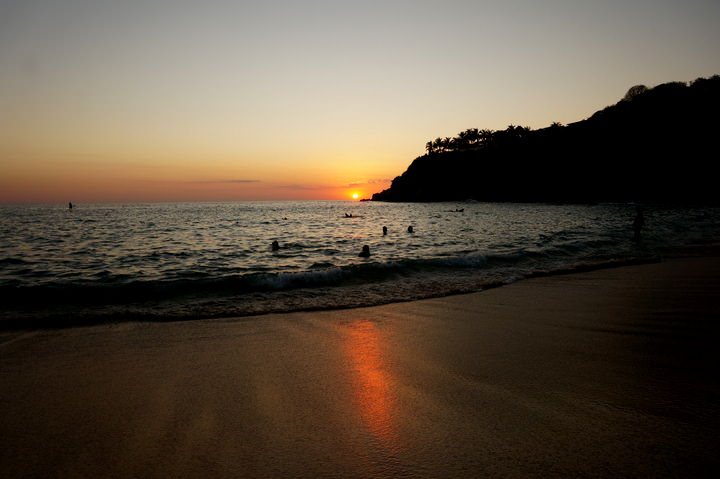 Do you have a sunset you would like to share on Goats On The Road? Send us an email and we'll be happy to feature you on our site!