This week's sunset is from Punta de Mita, Mexico!
After hitch-hiking from San Pancho, in the box of a pick-up truck, we arrived at the little town of Punta de Mita. We were there to visit with Nick's family for the day, and were at Nick's Brother's Wife's Family's home…can you follow that?! At the end of the day, the sun was setting over the Pacific Ocean, creating an incredible reflection on the infinity pool. The shadows of the palm trees and the colourful clouds made for a great photo. It was the perfect end to a great day of visiting with loved ones.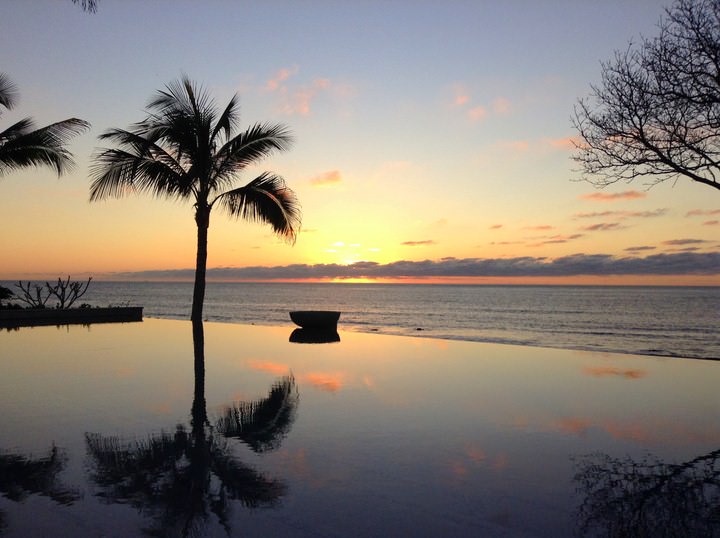 Do you have a sunset you would like to share on Goats On The Road? Send us an email and we'll be happy to feature you on our site!