This week's sunset is from Myanmar!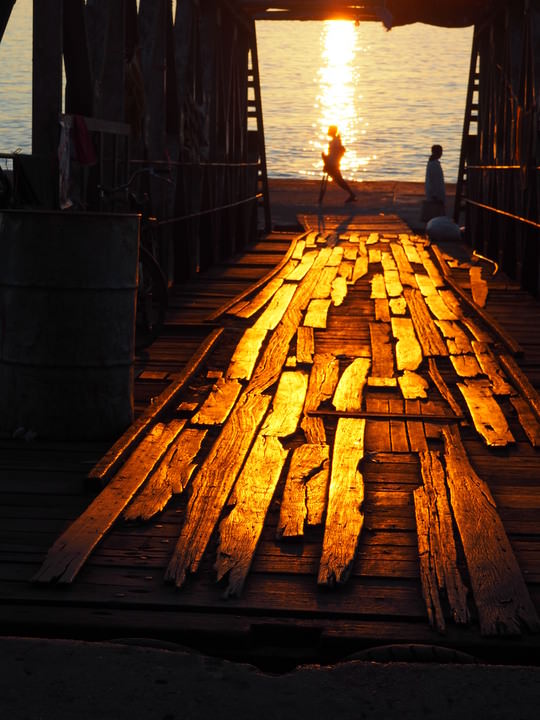 This photo was taken in February 2014 at the waterfront in Moulmein in Lower Myanmar, a small boat pier where people had just stopped working and stopped unloading for the day. We were just amazed by the way the wooden boards looked like gold in the sun.
Thanks to Katelijne and Maarten of the travel blog www.chopsticksandtrains.com. You can read all about them on http://chopsticksandtrains.com/about/. You can also find them on twitter (@chopstickstrain) and on Facebook (https://www.facebook.com/chopsticksandtrains).
Do you have a sunset you would like to share on Goats On The Road? Send us an email and we'll be happy to feature you on our site!