This week's sunset is from the island of Carriacou!
Our temporary home of Grenada is actually comprised of three islands; Grenada, Carriacou and Petite Martinique. We decided to do some island hopping for my 30th birthday celebration and Carriacou was the first stop! With only 6,000 people on the island, it's a pretty chilled out place. The beaches here are gorgeous, the buildings are colourful and the people are warm and friendly. We enjoyed this sunset from one of the beachside restaurants during our first night on the island.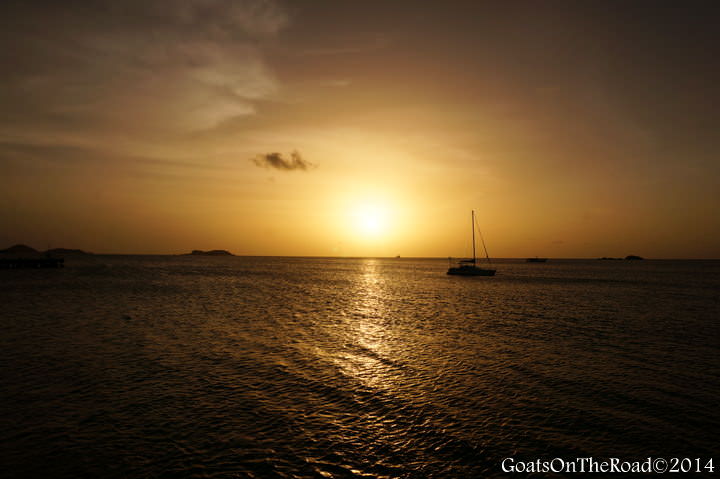 Do you have a sunset you would like to share on Goats On The Road? Send us an email and we'll be happy to feature you on our site!