This week's sunset is from Viñales, Cuba!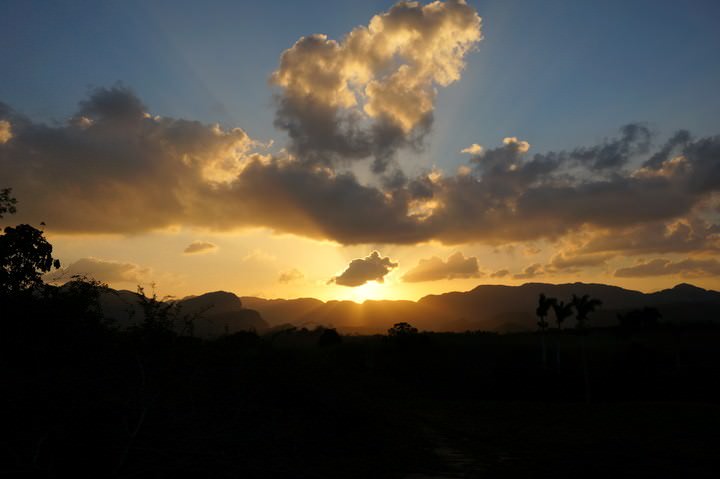 During our recent 3.5 week trip to Cuba, we spent 4 days in Viñales, which is located in the western part of the country. We rented a little scooter and found our own secluded spot for sunset each night!
Do you have a sunset you would like to share on Goats On The Road? Send us an email and we'll be happy to feature you on our site!