Today's sunset comes from our friend Jacqui over at Roaming Cooking. If you're a traveller or just someone looking for simple cooking ideas, check out her site! Here she shares easy and delicious recipes that anyone can follow, as well as reviews & ideas for on-the-road cooking products.
This photo was taken from our hotel in the town of Mykonos, in the Greek Islands. We had just arrived, eager to visit the town below waiting to be explored. That peaceful, serene moment when the sun is setting, before the town awakens and the excitement of night life begins…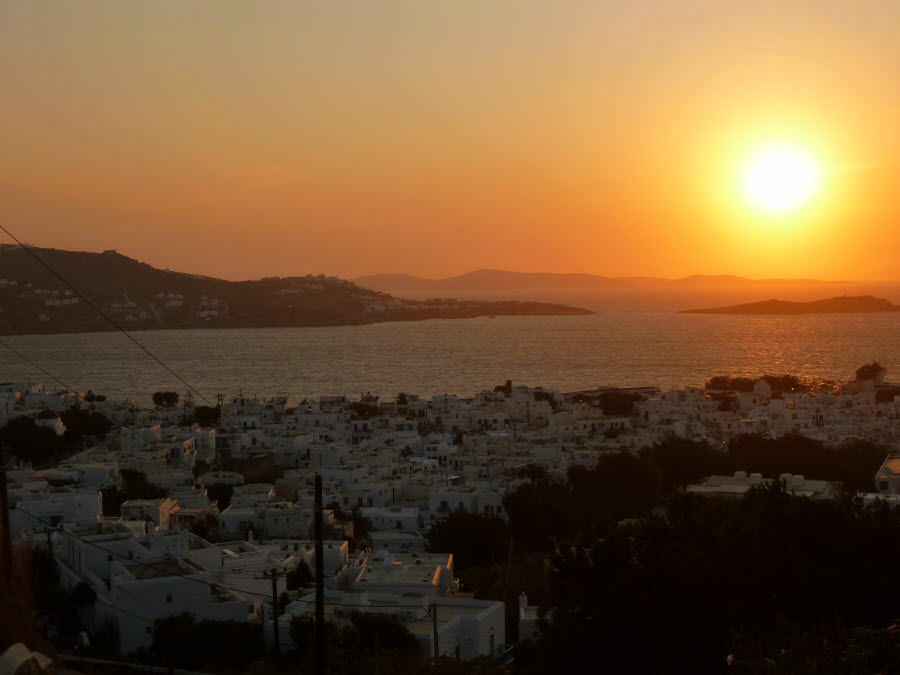 Author's Bio:
Jacqui is the author of The Backpacker Chef, a pocket-sized, fuss free recipe book for backpackers cooking in 'random kitchens'. Her website and blog Roaming Cooking, showcases food tips and ideas from around the web as well as from other travellers. Facebook, Twitter and Google+.