This week's sunset is from Grenada!
As you know, we have many favourite sunset watching spots here on the Caribbean island of Grenada. Recently we went to a really chilled out, popular bar/marina called Prickly Bay. As we were enjoying a massive glass of red wine, the sun was setting behind the many sailboats and yachts. It was the perfect view for enjoying our drinks.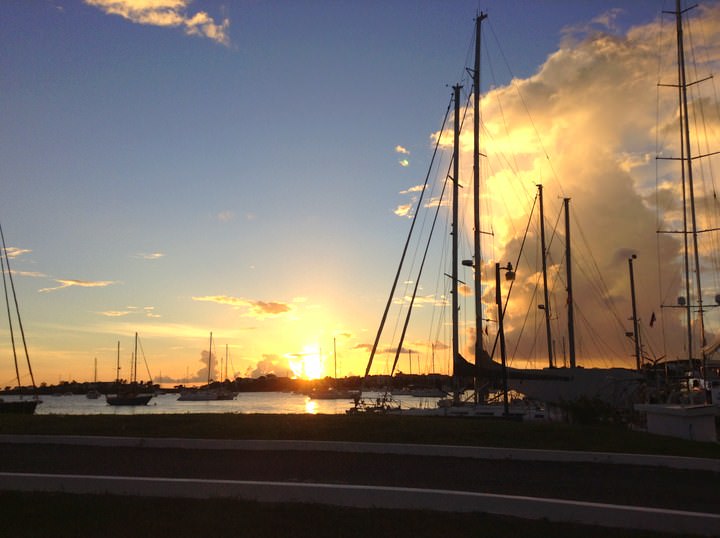 Do you have a sunset you would like to share on Goats On The Road? Send us an email and we'll be happy to feature you on our site!