This week's sunset is from Jakarta, Indonesia!
Crazy and chaotic sum up Indonesia's capital of Jakarta. The contrast there is unforgettable, with giant skyscrapers glistening in the background of broken down dwellings in the kampungs (residential villages) with trash-filled waterways. Keeping up with the contrast, a storm raged through the city and just before sunset it suddenly stopped. The call to prayer came over the loudspeakers throughout the city, as the sun came out for one last brilliant glimpse until it faded into night. This picture was taken on the rooftop terrace of our guesthouse in a kampung just outside of central Jakarta.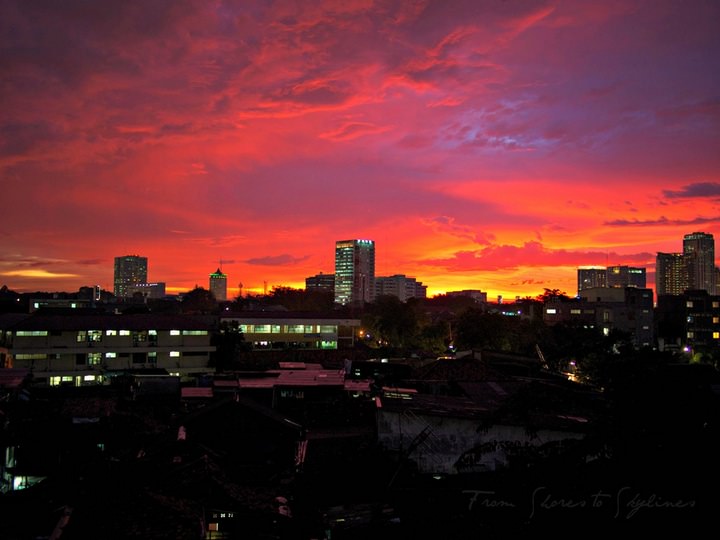 Wow, gorgeous colours in the sky! What is it about Indonesian sunsets? They're always amazing. Thanks to Katie for sharing this photo with us. 
Author's Bio:
Katie caught the travel bug in 2001 and has had an insatiable case of wanderlust ever since. An explorer at heart, she kept her day job as a biologist and travels the world every chance she gets. You might find her diving, hiking, digging into local food or scoping out historical monuments. She shares her take on the world at her blog, From Shores to Skylines. You can also follow her adventures on Facebook, Twitter and Instagram.
Do you have a sunset you would like to share on Goats On The Road? Send us an email and we'll be happy to feature you on our site!