Do you want to travel the world long-term or forever? Here is where we'll help you to earn money on the road so that you can travel for as long as you want. We've personally taught English, volunteered, house-sat, and bartended, but our favorite money-earning method (by far) is blogging. Here you'll find information on earning money from lots of different travel jobs. Also, check out our list of 101 Travel Jobs and our guide on how to make money online!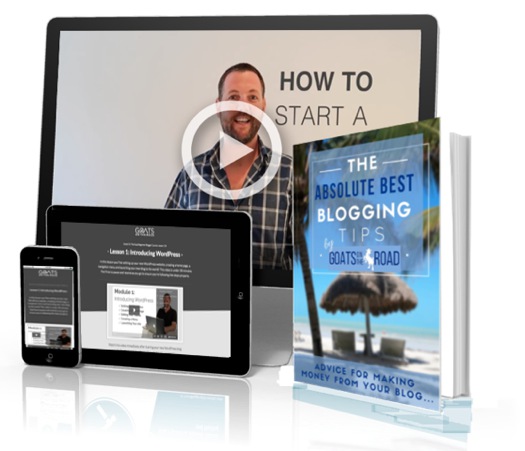 Start a Blog Today
+Get Our WordPress Course FREE ($120 Value)
Start a travel blog today and we'll hook you up with our 200-page pro-blogging eBook and our WordPress Beginner Blogger Course for FREE. The ebook and course cover everything from designing your blog to growing an audience and earning big money from advertisers.