When I look back on courses that made a big impact on my life, my TEFL certification course is probably the most important. A TEFL certification is a widely-recognized credential that will allow you to teach English abroad or online.
After getting TEFL certified, I found a job teaching English online while travelling. I love the flexibility of my current gig, but it's comforting to know that I could also start teaching English abroad if I ever wanted to try something different.
For me, having a TEFL certification means having more opportunities to work and travel. It's a handy tool for any adventurer to have in their back pocket, but you might be wondering where to get certified.
If you google "TEFL Courses," you'll probably find about a million certification programs circulating on the internet.
It can be challenging to decide which course is the best for you. For that reason, I've been profiling different online TEFL courses to help you find exactly what you're looking for.
In this post, I'll cover everything you need to know about getting your Level 5 TEFL certification from The TEFL Academy.
The TEFL Academy is currently offering 50% off their courses! Click here to learn more.
About The TEFL Academy
The TEFL Academy is a Europe based TEFL company that's accredited by Qualifi, DEAC, and AQC.
Since they only offer TEFL courses, they can focus whole-heartedly on preparing their students for a successful career in the English teaching industry.
The TEFL Academy courses are taught by passionate and experienced TEFL professionals with years of hands-on experience in the classroom.
Students have the option to take a fully online course or a hybrid online-onsite course.
Prospective students can choose the best fit for them with The TEFL Academy.
Why Choose The TEFL Academy
The TEFL Academy is a fully accredited TEFL course provider that specializes in offering flexible and affordable course options for everyone.
They are one of the only companies that offer a budget-friendly Level 5 TEFL Course, making this a great option for serious students who don't want to break the bank.
Level 5 certification courses are widely recognized and accepted by employers around the world.
They are comparable in rigor to the CELTA or Trinity Cert TESOL courses.
The course lasts 168 hours which is well over the minimum requirement for most jobs (which is 120 hours).
If you decide to take a combination course with a classroom component, you'll be able to choose from dozens of locations around the world.
Additionally, The TEFL Academy has internships, volunteer opportunities, and a robust job board available to students.
Types Of Courses Available
There are two main TEFL courses offered by The TEFL Academy: An online Level 5 course and a combined Level 5 course.
Online Level 5 TEFL Course
As the name suggests, this Level 5 TEFL Course is fully online.
You can complete a 168 hour TEFL certification program from the comfort of home and on your own schedule.
Additionally, you'll receive a free 30-hour top-up course of your choosing. That's 198 hours of TEFL Training in total!
Students have 6 months of access to the materials, but you'll complete the course in one to two months if you work diligently.
This course also includes virtual assistance from a tutor and job search guidance upon completion.
The course consists of 10 units with an exam at the end of each unit to ensure understanding. Three units have assignments that you must submit for a grade.
The ten units cover the following topics:
Lesson Planning
How to teach vocabulary
How to teach pronunciation
English Grammar
Teaching listening and reading
Teaching speaking and writing
Grammar Instruction
Foundations of TEFL
Classroom resources, materials, and management
Using resources effectively
How to find a TEFL job – job sites and how to prepare your cv and cover letter
Combined Level 5 TEFL Course
If you're looking for a TEFL course with hands-on training, you can choose to take the combined level 5 TEFL course.
This option includes a 148-hour online course and a 20-hour in-person training weekend.
Like with the fully-online course, you'll get a free 30-hour top-up course when you sign up. You'll also receive 6 months of course access, support from a tutor and job placement assistance.
The online portion of this course will cover the same material listed above. For the in-person portion, you can expect additional sessions such as:
Classroom management
Teaching true beginners
Practice teaching preparation and collaboration
Peer to peer practice teaching with feedback
These in-person weekend sessions take place every month in cities around the world. Currently, classes are offered in the following locations:
North America: Austin, Boston, Chicago, Los Angeles, New York, Philidelphia, San Francisco, Seattle, Washington DC, Montreal, Toronto, and Vancouver
Oceania: New Zealand and Australia
Europe: Ireland, the UK, the Netherlands, Germany, Belgium, the Czech Republic, Italy, Spain, and Greece
Africa: South Africa
There will be around 20 students at each session and one of the biggest selling points is the chance to practice teaching lessons with other TEFL students.
Practice teaching helps new educators learn about classroom pacing and lesson planning. It also helps teachers feel more confident when they start teaching in their real classroom.
To learn more about specific dates at each teaching location, click on the TEFL courses tab and then the "Combined Course Locations" button. You'll be taken to a map and if you mouse over each place, you can click a button to reveal course dates.
Top-Up Courses
Top-Up courses are designed to further your knowledge after you've completed your basic TEFL course.
These courses are open to anyone who already has their standard TEFL certificate and they provide a greater depth of knowledge in a specialized area.
These top-up courses can also enhance your resume in the eyes of future employers!
Teaching Business English: This is a 30-hour course with three units that will prepare you to teach business English to professionals. The course covers activities, techniques, and intercultural skills for your business English classroom.
Teaching Young Learners: This course is also 30 hours and has three units. The units cover topics specific to young children like language development, learning styles, improving student motivation, planning engaging activities, and managing the classroom.
Teaching Online and 1:1: This 30-hour course has five units devoted to helping you teach English online with confidence. Learn about which platforms you can use for teaching, what gear and materials you'll need, what kinds of courses you should offer, and how to prepare for online lessons.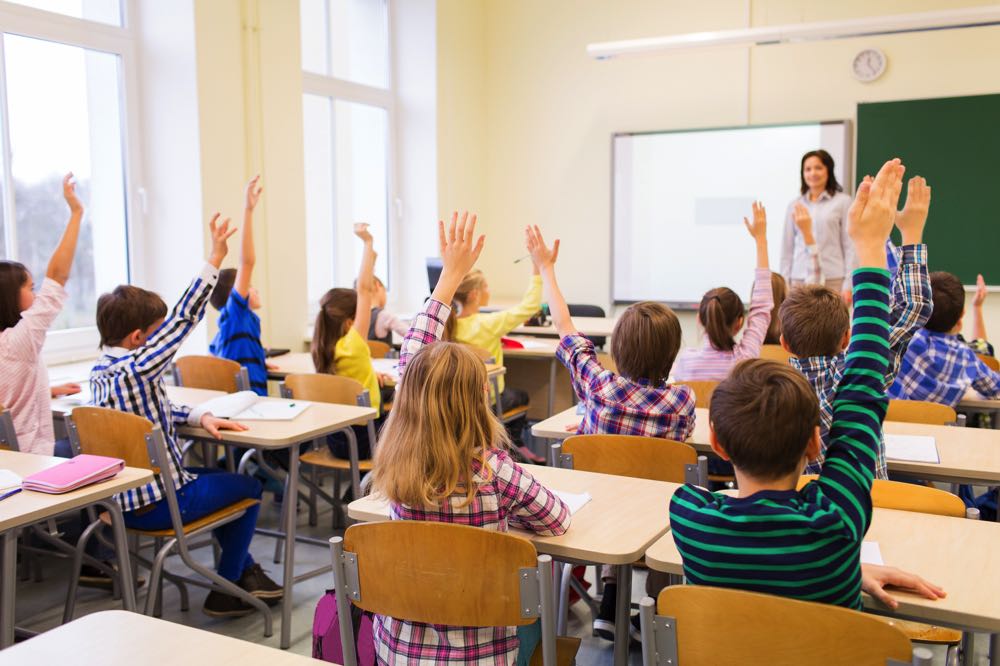 Cost Of The TEFL Academy
Currently, all of the courses below are 50% off!
The Online Level 5 TEFL Course is $530 USD (now, it's marked down to $265).
The Combined Level 5 TEFL course is $840 USD (now, it's marked down to $420).
Top-Up courses cost $130 USD (now, it's marked down to $65).
Click here to learn more and to sign up with The TEFL Academy.
Is There Anything Else The TEFL Academy Offers?
The TEFL Academy offers more than just top-notch TEFL certifications. They also have internships, volunteer opportunities, and a helpful job listing board.
TEFL Internships
These internships are a great place to start if you're looking for a chance to gain paid teaching experience around the world.
Below I'll walk through some of the locations and packages available with The TEFL Academy at the time this post was published.
Keep in mind that the specifics of these internships might change, so it's best to visit their website to see the latest opportunities.
TEFL Internship Locations
Indonesia: This 12 month internship pays IDR 12,000,000. -15,000,000 ($760-$950) per month and includes housing, work visa sponsorship, and health insurance.
Spain: Live in sunny Spain for 4-6 months! Teachers in this internship will earn 900 euros ($985) per month while teaching 30 hours/week. Housing guidance and visa assistance are provided. Some opportunities listed don't require a BA degree.
Thailand: If spending 5 months in Thailand sounds like a dream, this internship is for you! Teachers make 31,000 Baht ($950) per month and you'll receive visa, accommodation, and hiring guidance.
South Korea: Teach in South Korea for 12 months earning 1.9-2.7 million KRW ($1,570 – $2,230) per month. Many packages also include flights, housing, and paid vacation time.
Japan: This12 month internship pays 252,800 JPY ($2,330) per month and includes visa sponsorship and paid leave time.
China: You can choose from various programs throughout the country, including Au Pair jobs and teaching roles. Many programs include accommodation, flights, and comprehensive assistance. Some opportunities do not require a BA degree.
Vietnam: Teach in Vietnam for 10 months earning 1,000 – 1,500 USD per month. Placements include accommodation, health insurance, and lesson plans.
Argentina: Choose between 3 months or 12 months in Argentina with a stipend of 1200 pesos per month. Many placements include homestay accommodation, language lessons, ongoing support.
India: Live and teach in India for 4 months while earning 7,500 – 10,000 Rs. ($98 – $130) per month. Accommodation and meals are provided and you'll also receive support for the duration of your stay. No BA degree needed!
Taiwan: This teaching internship lasts 12 months and pays 43,200 – 70,000 NT ($1,430 – $2,330) per month. Teachers also receive visa assistance, health insurance, and teaching curriculum.
To learn more about these internship programs and their requirements, make sure to visit the TEFL Academy's website for the latest information.
TEFL Volunteering
If you want to get TEFL teaching experience while volunteering abroad, you can do so with The TEFL Academy.
With these volunteer programs, you can spend a few weeks or a few months volunteering in Costa Rica, Sri Lanka, Tanzania, or South Africa.
All volunteering positions require that you have at least a 120 hour TEFL certificate. You'll pass that requirement with flying colors if you choose to take the Level 5 168-hour course through The TEFL Academy!
The Sri Lanka, Tanzania, and South Africa programs don't require a BA degree or prior teaching experience to participate.
TEFL Jobs Board
Upon graduation, students will have access to the TEFL Academy job board. Here, companies from around the world list their TEFL job vacancies with information about how to apply.
Students can sort jobs by region, country, or degree requirement, making this a great resource to find TEFL teaching jobs abroad and online.
Pros and Cons of The TEFL Academy
Pros Of The TEFL Academy
The TEFL Academy offers high quality, Level 5, 168-hour TEFL course for a reasonable rate. It's great that you can choose between an online or combination course depending on what your needs are.
After reading student reviews, it's clear that the qualified trainers are a huge highlight of the course. Many students mention how much they enjoyed their teachers. They felt reassured and confident after leaving their course.
The TEFL Academy provides resume editing assistance and job placement suggestions. According to their website, many students receive a job offer within one month of finishing the course.
I also love how the TEFL Academy gives students a free top-up course when they purchase their 168-hour Level 5 TEFL course. This allows students to dig deeper into a topic that interests them and helps them be more competitive when they apply to jobs in the future.
Cons Of The TEFL Academy
One con of the TEFL academy is that students only have access to their course materials for six months. It's important to sign up when you know you'll have time to devote to the course so you can finish it before the deadline.
The personal tutor support can sometimes take a while. You have to use a support ticket system to get help, which can take a bit of time to process. Having an instant support option would be a nice addition to this program.
Who Can Take This Course?
To take this course, you'll need to be a native English speaker or a non-native speaker with a C1 level proficiency (IELTS 6.5-7.5) or higher.
Because this is an online course, you'll need a reliable internet connection and a laptop, tablet, or desktop computer.
Students often ask if they can become a TEFL teacher without a BA degree.
The answer is yes!
The TEFL Academy provides resources for students without BA degrees, including a list of countries where a BA degree is not required to teach.
If you want to teach abroad and don't have a BA degree, getting TEFL certified is a great choice. This will broaden your options and give you a support team that knows the best places to apply.
How To Sign Up For The TEFL Academy Course
To sign up for the TEFL Academy course, click on the "TEFL Courses" drop-down link in the main menu. Click on the link for the course you're interested in taking.
In the green box at the top of the page, you'll see two buttons that say "Enroll Me" and "Request a Call Back." Request a callback if you're still unsure about getting TEFL certified and would like more information.
But if you know that you're ready to take the leap, click the "Enroll" button to get started.
For the online course, fill out personal information and payment details on the course registration page.
For the combination course, select where you'd like to do your in-person training weekend on the interactive map. After picking the location and dates that work best for you, click "Enroll Me." Fill in your details to complete the sign-up process on the following registration page.
With The TEFL Academy, you can be sure you're getting a top-notch TEFL course for a reasonable rate. Before you know it, you'll be on your way to an exciting new adventure teaching online or teaching abroad!
Click Here to Learn More and Sign Up With The TEFL Academy
Like This Article? Pin it!