The largest island in the Caribbean also packs the most punch. Travellers will be staggered by its astounding history, architecture, music, dance and hospitality. Backpacking Cuba is easy, exhilarating and extremely rewarding. If you want to go travelling in Cuba without staying at a resort and without taking a guided tour of Cuba, then this is the guide for you.
We spent a month backpacking Cuba and when our time was up, we didn't want to go home. You can stay with local families, wander through tobacco plantations, explore cities lost in time, dive & snorkel some of the world's most unexplored reefs and of course, laze on bleach-white Caribbean sand.
Pin this Ultimate Guide to Backpacking Cuba for Later!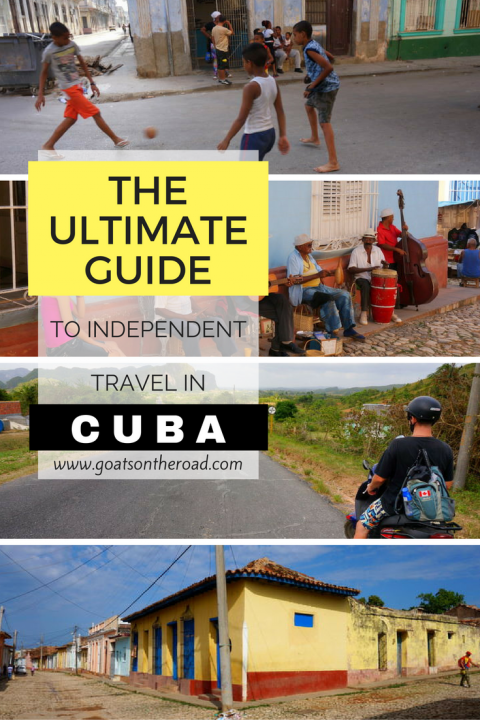 Cuba is alive with an energy that permeates through every aspect of its culture. The music, the dance, and the history all come to life under the same contagious and relentless vibe. From the moment you land in Havana, until the time you fly out, you'll be invigorated by the country's undying spirit. It's time to leave the cultureless resorts behind, say good-bye to Varadero and explore the real Cuba. It's truly one of the most fascinating travel destinations on our planet.
☞ Planning a Trip to Cuba: To-Do List Before Travel
IMPORTANT 2017 UPDATE: US and Cuban relations were finally starting to thaw with President Barrack Obama taking a diplomatic approach and looking to a future of free-travel for US citizens in Cuba. However, as of June, 2017, President Trump has announced that Americans can no longer travel under the "People to People" category. But, you can still travel under 11 other categories – such as "Support For The Cuban People" when booking your flight and accommodation. Click here to learn more about the 11 approved categories.  
Jump To: Must-see Places | Must-Have Experiences | Off The Beaten Path | Pros | Cons | Transport | Visas | Health | Weather | MORE CUBA BLOGS
How Much Will Backpacking Cuba Cost?
**IMPORTANT** There are two currencies in Cuba making your travel budget vary depending on how often you use each one – purchasing with CUP is cheap while CUC is more expensive. You can only use CUP for basic street food, produce and some local transport. Please see the "Cuban Currency" section below for more information. 
NOTE: All figures are quoted in US Dollars unless otherwise stated. 
Budget for Cuba:
$50 – $100 / day for a Couple
$45 – $65 / day for Solo Travellers
Backpacking Cuba can be incredibly cheap. If you frequently spend CUP and eat at peso food stands 3 meals a day, a couple could easily get by on around $50 / day. But you should keep in mind that these cheap meals don't offer a lot of variety, so if you really want to experience Cuban cuisine, you should up your Cuba budget to include some meals in nicer restaurants (which always charge in CUC).
Tours are of good value in Cuba but they will quickly add up. Entrance fees in Havana are quite expensive so your time in the capital will probably cost you more than the rest of the country (unless you completely avoid museums / history while you're there).
Let's break these costs down:
Budget Accommodation: (Average $20 / night)
Casa Particulares (Cuban home stays) are a fantastic option for budget travellers in Cuba. In fact, we recommend that everybody who is travelling in Cuba stays in casas because they offer the best value and the best travel experience.
If you would rather book an apartment or stay with a host on Airbnb while you're travelling in Cuba, why not get an Airbnb discount while you're at it? Make sure you use our special $25 Airbnb Coupon Code and save money!
For $15 – $20 / night, you get to stay with a local family, enjoy home cooked meals (extra $5 – $10 each) and learn about the Cuban way of life, but you still get your own private room and bathroom. Usually there is an entire section of the home reserved just for travellers.
There is often a kitchen available for your use and in our experience, the families were always fantastic. Check out Airbnb and Booking.com as they have a lot of great Casa Particulares that are very affordable.
Eating: ($0.50 – $15 / meal)
I know, that's a pretty big difference in meal costs. But when you're backpacking Cuba, if you eat at a local National Peso (CUP) food restaurant, you can get a small pizza or an egg and cheese sandwich for just 50 cents!
But if you want to step it up and eat in a nicer restaurant (charged in CUC) then you'll have to spend at least $5. The good news is that this meal cost tops out at around $15, so you can get a huge lobster meal for this price… or even less.
We highly recommend that you eat at least one meal at each Casa Particular that you stay in while you're backpacking Cuba. The food is fresh, home-cooked and absolutely delicious. In our experience, these were by far the best meals we had.
Usually meals cooked by your casa owner will cost between $5 and $10 / person, but will be much larger portion sizes than you'll find at a restaurant, and oftentimes, they include a cocktail and coffee at the end of your meal.
Don't Forget Travel Insurance for Travelling in Cuba!
---
You'll need to have travel insurance in order to travel to Cuba. It's actually mandatory that all travellers have insurance, and you may or may not be asked to show proof of insurance on arrival. To get a free quote from World Nomads, just enter your details below:
Entrance Fees: ($5 – $10/person)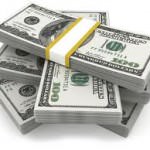 This is where you'll see the full might of the dual currency in Cuba at work. Locals will pay around 7 CUP (28 cents) for many museum entrances in Havana, while tourists will have to pay 7 CUC ($7).
That's 25 times more for visitors!
Some museums are less than this, but they average around $7 / entrance. The good news is that, aside from entrance fees, when you pay for something using CUP in the rest of the country, you should get the same rate as the locals.
If an apple is 1 CUP for a local, it will be 1 CUP for you too. The CUC is not a "tourist currency" and locals have to use it to buy "luxury" items as well. But entrance fees will cost you more. In Havana, our budget went through the roof because we visited so many history and art museums.
Alcohol: ($1 Beer, $3 Cocktails)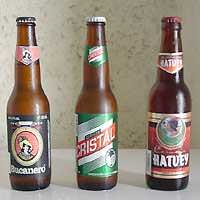 Alcohol is very inexpensive, even for budget backpackers in Cuba, especially when compared to some other Caribbean islands.
Generally you can get a local Crystal or Bucanero beer for a buck or two, while cocktails will rarely cost more than $3. Some expensive restaurants will charge much more than this, but with so many great, cheap bars and clubs popping up all over Cuba, there's no need to break the bank on booze.
If you really want to save money, pick up your booze from the local supermarkets. You can get a litre of Havana Club Rum for around $5! A bottle of wine will cost around $10 – $15. Surprisingly, beer is very close to the same price in restaurants as it is at the store. Usually it's worth the pleasant ambiance, live music and beautiful views to just pay for beers at restaurants.
Tipping: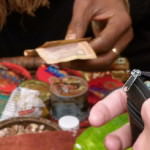 Tipping is very much a part of Cuban culture. If 10% service isn't already added to your bill, you'll be expected to tip between 10% and 15%. Unfortunately, service in Cuba is rarely worth tipping for and if it's added to the bill, you'll have no choice but to pay it.
If it's not already added you can leave without tipping, but you will be making a statement that you didn't enjoy the service.
If you manage to get a taxi to use the meter, a small tip is welcomed, but if you've agreed on a price before taking off (recommended) then no tip is necessary.
If you stay at a fancy hotel and a porter brings your bags to your room, a small tip will be expected. There is no need to tip at your Casa Particulares, but a small gift from your home country would be very much appreciated.
Cuban Currency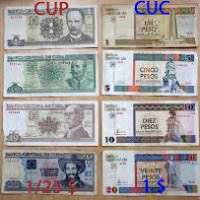 Current Exchange Rate: $1 USD = 1 CUC $1 USD = 25 CUP
**IMPORTANT**
There are two currencies in Cuba. The CUC (Convertable Peso) and CUP (National Peso). The dual currency system can be confusing for travellers, but this section will help you to understand how it works.
CUC (Convertible Pesos): This is the currency you will be using most often when backpacking Cuba. While you can still procure and spend CUP, the CUC (pronounced "kook") is your main currency because you will need it to pay for restaurants, hotels, transport, souvenirs, alcohol, etc.
The CUC is pegged equal to the USD and can be obtained from ATM machines, or via Cadecas (Cuban money exchange booths) around the country.
CUP (National Pesos): This is the currency that the locals are generally paid in (unless they're in the tourism business).
1 CUP is about 4 cents CUC and you won't be able to withdrawal this currency from local ATMs with foreign debit or credit card. It's not possible to pay for hotels or luxury items using CUP, but you can buy cheap produce, street snacks, local transport and eat at basic restaurants with it. Locals often refer to CUP as simply "peso" although they sometimes call CUC the same thing so it can be confusing.
We recommend carrying around 250 – 500 CUP in your wallet at all times so that you can take advantage of peso meals and produce when you have the opportunity. Keep the CUP in a separate pocket in your wallet so that you don't confuse them.
Is CUC a "Tourist Currency"? NO.  Cubans need CUC to pay for the same items as you need it for. At supermarkets, nice restaurants, internet "cafes" and on Viazul buses for example, locals will be charged the same as you and they will have to pay with CUC.
This is not a currency made up just to charge tourists more. The locals have to use it as well. Casa Particular owners and people in the tourism industry are paid / tipped in CUC, so they are significantly more wealthy than their government employed counterparts who are paid in CUP.
How do you tell the difference? Basically the easiest way to tell if you're spending CUC or CUP is to look on the bill for the word "Pesos Convertibles". This will tell you that it is CUC.
The colors are also different, but overall the bills look surprisingly similar, so it is recommended that you study and get used to them when you first arrive in Cuba. A common and easy scam in Cuba is simply giving tourists back change in CUP instead of CUC.
Beware of Scams: Aside from giving your change back in the wrong currency when you buy something, Cubans are notorious for a few other little scams.
Always count your change whenever you purchase something.
While you're backpacking Cuba, you may be surprised at how often the change you are given is incorrect. Always check your bill before paying, there will almost always be extra charges. Also, only buy things with price tags on them if possible.
Water should never cost more than 0.70 CUC for 1.5L, but tourists are often charged upwards of 2 CUC. In Cuba's intense heat, that can add up quickly as you slam back over-charged agua. Scams are far more common in Havana than compared to the rest of the country.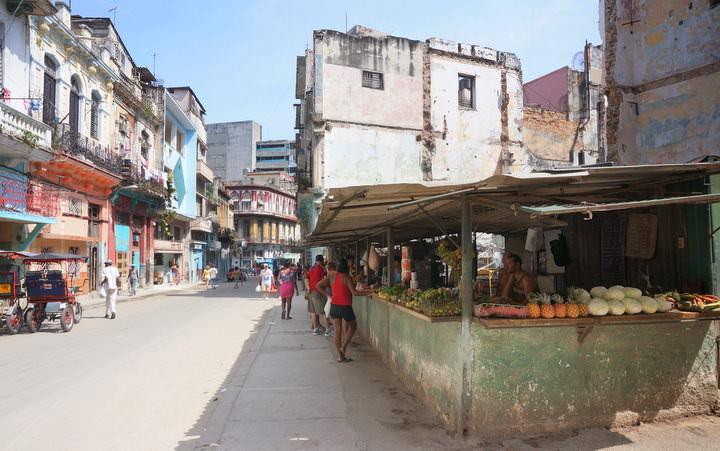 Exchanging Money: When you're backpacking Cuba, it's best not to bring USD because when you convert USD to CUC or CUP, you will be charged an extra 10%. The best currencies to bring are Mexican Pesos, Canadian Dollars, Euros, Great British Pounds etc. and convert that money at Cadecas in country.
To avoid fees from Cuban ATM machines, we recommend bringing all of the money you will need in one of the forieign currencies listed above. Yes, that's a lot of cash to carry while travelling, but it will save you 3% or more off of your total trip.
As long as your bank isn't associated with an American institution (ie: Citibank, Bank Of America etc.) you will be able to withdrawal money from your debit card and your credit card at ATM machines in Cuba.
These transactions will incur a 3% "currency exchange fee" on top of any fees your local bank may charge. This fee will not be charged when converting cash at Carecas, which is why we recommend you bring sufficient cash for backpacking Cuba.

Must-See Places When Backpacking Cuba
There are far too many "must-see places" to list here. We spent a lot of time backpacking Cuba and we still have much to see. If you plan to travel Cuba all the way from east to west, we recommend flying one direction because it is a very long way to go.
Jump To: Must-Have Experiences | Off The Beaten Path | Pros | Cons | Transport | Visas | Health | Weather | MORE CUBA BLOGS
Havana
Ah, Havana. Cuba's vibrant, energetic, historical and colourful capital. Few introductions into a country can be as exhilarating as landing in the Havana airport, hopping in a 1950's classic car, cruising through busy back streets and arriving at your Casa Particular which is situated in a 400-year-old building. Welcome to Havana and welcome to Cuba.
The capital is a microcosm of what the rest of the country has to offer. The music, the dance, the food, the energy and the culture is all here in Havana and you can feel it the moment you get off of the plane.
Some of the best sites, live music and museums are found here. Your time will most likely be spent wandering around Habana Vieja (Old Havana), the city's Spanish Colonial quarter which boasts hundreds of well restored buildings, churches, homes and museums.
A walk along the malecón is likely to be a highlight of your trip here as well. We recommend walking the length of the malecón in the morning, during sunset and at night to get a real feel for the bustle of this famous seaside street. Also don't miss La Cabaña Fort and cruising the malecón in an old car (touristy, but fun).
Havana is very safe and while you shouldn't be too flashy, crime rates are very low here and walking around at night is safe in most areas.
Some Sites To See In Havana:
Old Havana (Havana Vieja)
Centro Havana (Less Touristy, more raw and authentic, but not as aesthetically pleasing)
Plaza Vieja
Plaza De La Catedral
Museum of Fine Arts
El Morro
The malecón
Plaza De Armas (Havana's Best Plaza)
San Fransisco Square
Castillo de San Carlos de la Cabana (La Cabana Fort)
Paseo Del Prado
Havana Cathedral
Gran Teatro de La Habana
El Capitolio
Where to Stay in Havana
---
There are endless casas particulares and guesthouses to choose from in Havana, as well as apartments, villas and classic hotels. The first casa we stayed at in Cuba was "Casa Habana Blues 1940", and it was a great introduction to casas particulares! The location was good, the hosts were excellent and our room was spacious and clean.
☞ Click Here to compare prices and see reviews on hotels and casas in Havana on Booking.com
For more information on this incredible city, check out:
The Ultimate Guide to Independently Travelling Havana
Havana, Cuba: Could This Be Our Favourite City?
Viñales
Close your eyes and picture a vivid shade of green. Lay that palette over rolling hills and sprinkle them with tiny wooden homes and enormous palm and Bougainvillea trees. Now pierce through the emerald floor dozens of massive limestone karsts. Hear pure silence interrupted only by the creaking wheel of an ox-drawn carriage and the occasional whinny of a horse in the distance.
You are now in Viñales!
This is where the lion's share of Cuba's famous cigars are rolled, pressed and shipped and it is also the best destination for backpackers and independent travellers in Cuba. There are literally hundreds of great Casa Particulares here and some of the country's best restaurants line this tiny town's main road. This is definitely one of the best places for travelling in Cuba.
What makes Viñales so special is the opportunity to walk through the tobacco plantations, meet local families and learn how the precious leaf is grown, cropped, dried, rolled and sold. There are no boundaries, fences or closed doors in the countryside around Viñales, so get out and explore.
This is the best place in Cuba to mingle with local people and learn about rural life in the country.
Aside from walking through plantations and meeting families, Viñales boasts the beautiful nearby beach of Cayo Jutias which is reachable by tour bus (15 CUC / person), by taxi (50 CUC / day) or by rented motorbike (25 CUC / day). You can also hire a guide and go horseback riding in the valley, or visit one of the many caves. There are some nice gardens in town and some nearby waterfalls as well.
Note: We recommend renting a motorbike for at least one day while you're in Viñales. The rental shop is on the main road and a 50 cc moped will only cost 25 CUC ($25) / day. For two people riding one moped, it's usually much cheaper to drive to sites rather than hopping on crowded tour buses. It will also give you the freedom to find your own special place for sunset.
Where to Stay in Viñales
---
Viñales has numerous colourful casas particulares for you to choose from! Airbnb lists the most options in Viñales, click here to sign up and receive $35 off of your first stay 😀
For more information:
☞ Finding The Real Cuba in Viñales
Cienfuegos
A seemingly more upscale and well-kept colonial town, Cienfuegos has a lot of charm, but it may not reveal itself right away. Sure it has the bold, stately buildings and broad boulevards that you find in the rest of Cuba, but you can find better examples of these in Havana, Camagüey and Trinidad.
The construction here, while still conforming to the classic colonial style, is actually dated in the mid-19th century when a settler from France named Don Louis de Clouet called upon his French countrymen to move to Cienfuegos to colonize the bay of Jagua.

There's a beautiful seaside promenade here, an important naval base, an offshore fort, a beautiful plaza and theater and affordable restaurants. For us, the buildings felt more clean and well-presented than other cities in Cuba. And although beautiful, we didn't find them as charming.
The real joy of staying in Cienfuegos was our time spent at Hostal El Patio Andalu. The owners Joel and Ivet were excellent hosts and they introduced us to the fascinating world of Flamenco in Cuba. If you're heading to Cienfuegos, it would be a shame to miss the hospitality, fantastic Spanish cooking and genuinely kind nature of these wonderful casa owners. We're still in contact with them today!
Some Sites to See In Cienfuegos:
El Nicho Waterfalls
Teatro Terry
Guanaroca Lagoon
Plaza Jose Marti
Palacio de Valle
Punta Gorda Area
Tomas Acea Cemetery
Jagua Castle
Catedral de la Purisima Concepcion
Read More:
☞ A Mini-Guide to Visiting Cienfuegos
☞ Cuba With a Splash of Spain: Experiencing the Unique Side of Cienfuegos
Where to Stay in Cienfuegos
---
We stayed at El Patio Andalu and highly recommend it! We had such a great time with the hosts Joel and Ivet. This casa is available to book on Airbnb. Click here to sign up to Airbnb and receive $35 off of your first stay 😀
☞ Click Here to compare prices and see reviews for hotels & casas in Cienfuegos on Booking.com
Camagüey:
Aside from Havana, this was our favourite city while backpacking Cuba (and it's a very close second). Not only did the jumbled maze of back streets and old buildings impress us at every turn, but the people seemed friendlier, there was no hassle and everything seemed cheaper in Camagüey. 
The Avenida de Los Mártires is a beautiful road with more examples of Spanish column entrance-ways than anywhere else in Cuba. Calle República is a pedestrian-only walkway that streches for over a kilometer and is a fantastic place to stroll and enjoy good restaurants, buzzing nightlife and of course, the best of Camagüey's incredible architecture.
Try to see a show at one of the many theatres while you're in Camagüey. We also had a great lunch in the wine cellar at La Cava restaurant (which is set below the Lonely Planet recommended Cafe Cuidad). The service was great, the tapas and cheese platters were delicious and there were tasty imported wines for as little as $10 / bottle!

Note: If you're heading from Camagüey to Trinidad, you'll find that the Lonely Planet only lists one bus at 2:30 am. There is another, much better option. Take a Viazul bus to Sancti Spiritus (about 3 hours, many departures throughout the day) and then hop in a state taxi to Trinidad (30 CUC, 40 mins, any time of day). It may cost a bit more than the direct bus, but it's worth not having to get up at 2:00 in the morning! A direct taxi from Camagüey to Trinidad is around $100 if you've got the budget for it.
Some Sites To See in Camagüey:
Plaza Del Carmen
Coco Beach (nearby)
Plaza San Juan de Dios
Catedral de Senora de la Candelaria
Iglesia de la Soledad
La Cava Wine Cellar
☞ A Mini Guide to Travelling Camaguey
Where to Stay in Camagüey
---
Camagüey doesn't have as many accommodation options as the other cities listed above, but there are still lots to choose from. We stayed at Miriam House, which is about a 25 minute walk to the center. This casa is available on Airbnb. Click here to sign up to Airbnb and get $35 off of your first stay 😀
Trinidad
Another fantastic UNESCO World Heritage city in Cuba, Trinidad has two draw cards that set it apart from other colonial cities we've listed in this post.
First, there is the beautiful Playa Ancon beach just a 15 minute taxi ride away (8 – 10 CUC return for a full car), and secondly, there is the enormous Valle De Los Ingenios just a quick horse ride outside of town.
If you grow tired of looking up at 500-year-old Spanish architecture, you can head to the beach or go on a 4 hour horse trek (20 CUC / person) into the nearby valley. There are also some waterfalls close by.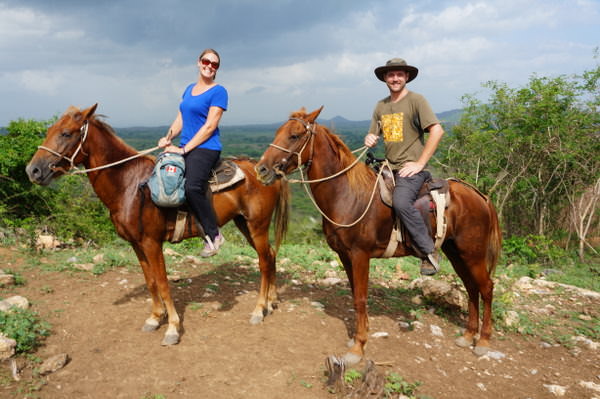 If Trinidad has a flaw, it's definitely the constant "hassle". It's never too aggressive or obtrusive, but you will constantly be asked "Taxi a la Playa?", "Taxi to the beach?", "Horse ride tour?", "Walking tour?", "Cigars?", "Weed?" "Taxi to Havana, Vinales, Cienfuegos?", everything is available and constantly promoted by street touts in Trinidad.
Consider heading into a state-run Infotur office and arrange transport, guides and tours rather than supporting these jineteros. If you bargain with the street touts, you'll be giving them reason to continue hassling tourists. If you'd rather put your money into local pockets instead of Infotur, ask your casa owner or find a less aggressive street tout.
Sites To See In Trinidad:
Plaza Mayor
Valle De Los Ingenios (horse & walking tours)
Ancon Beach
Casa De La Musica (Live music & dance on amphitheatre)
Romance Museum
Iglesia Parroquial de la Santisima Trinidad
Trinidad Architecture Museum
Salto del Caburni (nearby waterfall)
Casa de la Trova (Live music)
Palenque De Los Congos Reales (excellent Afro-Cuban Rumba dancing)
Where to Stay in Trinidad
---
There are lots of casas particulares in Trinidad, just take your pick!
We stayed at two places and can recommend them both: Casa Bernardo and Casa Mirelis. Click here to see the latest prices and reviews for Casa Bernardo and Click Here to sign up to Airbnb so you can find Casa Mirelis 😀
☞ Click here compare prices on hotels, casas and B&Bs in Trinidad on Booking.com
Baracoa
Cuba's former capital and the highlight of travelling Cuba's far east, Baracoa is a beach town located in the Bay of Honey (Bahía de Miel). This is where Christopher Columbus first landed and it is said to have a more Caribbean vibe than the rest of Cuba.
Getting here isn't easy, so it's a good idea to fly at least one direction if you want to see Baracoa and Havana in a single trip to Cuba. Buses from Santiago de Cuba are often unreliable and the roads can be washed out after heavy rains.
"DirkvdM baracoa panorama". Licensed under CC BY-SA 3.0 via Wikimedia Commons.
A bus from Havana to Santiago De Cuba will cost $55 and take 15 hours and you'll have to spend the night in Santiago before taking a bus to Baracoa in the morning (about 5 hours -$15). The flight from Havana to Baracoa will be 1 hour and cost around $148. Probably worth every penny to avoid the hassle of long-distance travel.
Where to Stay in Baracoa
---
☞ Click here to compare prices on hotels and casas in Baracoa on Booking.com
Santa Clara
Santa Clara is the capital of the Villa Clara province and is the 5th largest city in Cuba by population. This is the site of the Battle of Santa Clara which took place in late December 1958. The battle led to the capture of the Cuban city of Santa Clara by revolutionaries under the command of Fidel Castro's right hand man, Che Guevara.
Visitors to Santa Clara can get a feel for the history that went on here, and they can visit Che's Mausoleum (no photos permitted inside). Santa Clara didn't make our list of places to see in Cuba, but for history buffs and those interested in the revolution, this is a great stop (we'll have to see it next time!).
Where to Stay in Santa Clara
---
☞ Click here to compare costs on hotels and casas in Santa Clara on Booking.com
Varadero:
This is another place that didn't make our backpacking Cuba travel list, simply because there isn't a lot of "Cuba" to see here. But if you're looking for ultimate relaxation at an all-inclusive resort and perfect white sand beaches, this is a pretty popular spot. Just don't expect much authentic culture, history or architecture here.
If you really want a nice beach and a bit of Cuban culture, consider Playa Ancon (near Trinidad), Cayo Jutias (near Viñales) or Coco Beach (near Camagüey). There are also some beautiful beaches around the Bay of Pigs.
Every Cuban you meet will express their surprise and disappointment that travellers (especially Canadians) decide to head to Varadero of all places in their beautiful country.
If you really have your heart set on Varadero (and we wouldn't blame you, the beaches are beautiful), we suggest doing a day-trip to Havana to get a feel for the "real" Cuba and all that it has to offer. When backpacking Cuba, it's nice to see the beaches, but make sure you experience some culture as well.
Where to Stay in Varadero
---
There are lots of options for accommodation in Varadero. If you sign up for Airbnb, you will get $35 off of your first booking, and have access to lots of available guesthouses, villas & casas.
☞ Click here to compare prices on hotels, casas and villas in Varadero on Booking.com

Must-have Experiences When Backpacking Cuba
You can find sites in your guidebooks and online, but travelling in Cuba is all about the local experiences that you can have. Below we've listed a few of our favourites.
Sit & Chat With a Cuban:
Whenever we had the opportunity to sit and ask the local Cubans questions, we did. They're often very interested in foreigners and their way of life, just as we are interested in theirs. We quickly made friends with cigar shop managers, casa particular owners, farmers and taxi drivers. It's very interesting to hear their stories and learn about Cuba through their eyes.

Life in a communist nation, cut off from American trade is very different to life in your home country. It's fascinating to hear about the troubles and the treasures of living in Cuba, as well as hearing what they think of the American trade embargos being lifted.
Whether you're American or otherwise, Cubans will love to chat with you about the changes that their country faces and many of them are optimistic for a better future. They are generally kind and outgoing, so conversations usually flow quite easily (of course, much better if you're fluent in Spanish). This is the best experience you can have while backpacking Cuba.
Smoke a Cigar:
It would actually be quite hard to go travelling in Cuba and leave without smoking at least one cigar, especially if you visit Viñales (where most of Cuba's tobacco is grown). Casa Particular owners will often offer them to you, you'll be offered them in the street, and in Viñales you'll be tempted to sit on a rocking chair and enjoy one while gazing out at the view. It's just part of the culture here.
The good news is that, while they're not exactly healthy, they are grown with no harmful pesticides or additives like the cigarettes you find at home, so you can smoke them with the comfort of knowing that there's no deadly paint thinner sprayed on the leaves.
Jump To: Must-see Places | Off The Beaten Path | Pros | Cons | Transport | Visas | Health | Weather | MORE CUBA BLOGS
Stay at a Casa Particular:
This is one of the best experiences you can have when backpacking Cuba. Staying with a local family will give you an excellent insight into the Cuban way of life and eating with the family (if possible) is also a great experience.
We've said it before and we'll say it again, everyone who travels to Cuba should stay in Casas Particulares instead of state-run hotels. The rooms are clean, the families are wonderful and the experiences are priceless.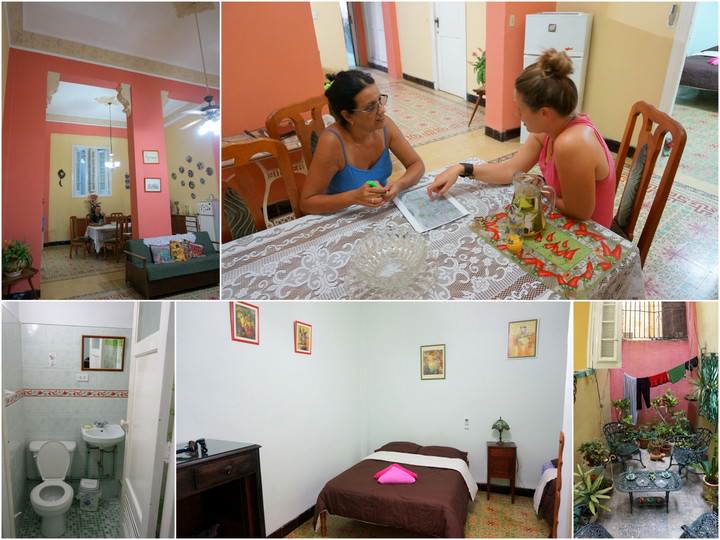 Ride in a Classic Car Down The Malecón:
This is a very touristy experience, but one that is definitely worth having anyways. While you're in Havana, head to Parque Central and hire a driver for an hour to take you up and down the malecón at sunset. The drive is beautiful and there's nothing like listening to Cuban music and cruising along the ocean side road in a 65-year-old convertible car. It shouldn't cost more than $20 for an hour.
Scuba Diving:
The lack of development and drilling on Cuba's coastline means that there are some fantastic, untouched reefs and cave systems to explore. Jardines de la Reina National Park it definitely the country's scuba diving draw-card, but you'll have to join an expensive live-aboard boat to get there.

Other great Scuba sites are Banco de Jagua (Cienfuegos), Ojo del Mégano (Varadero), El Ebano (Playa Girón, Bay Of Pigs – Bahía de Cochinos) and Yemayá (María la Gorda). Dive centers are always state-run in Cuba and, not surprisingly, the service can be hit and miss.
Always check equipment before heading out and ask for a receipt after payment. Generally The Bay of Pigs is the cheapest place to dive at around $25 – $30 / immersion, while Jardines reef will cost you a pretty penny.
Rent a Car or Moped:
We rented a Moped in Viñales and it made for a few of our favourite days in Cuba. It's great to have the freedom to go where you want and stop when you want without being confined to a tour schedule. When backpacking Cuba, try to have your own wheels at least for a few days so you can explore.
Mopeds and motorcycles are pretty affordable at $25 / day or $60 for 3 days (cheaper the longer you rent), while cars are very expensive at $60 / day or $1,200 / month!
Watch Live Music & Dance:
Cuba is very in touch with both its African and Spanish roots, which shines through in the country's huge music scene. Some of the best places to see live jazz and salsa music are in Havana, while the Casa de la Musica in Trinidad is a great spot to catch live Rumba Music (African-style Drumming) and dance.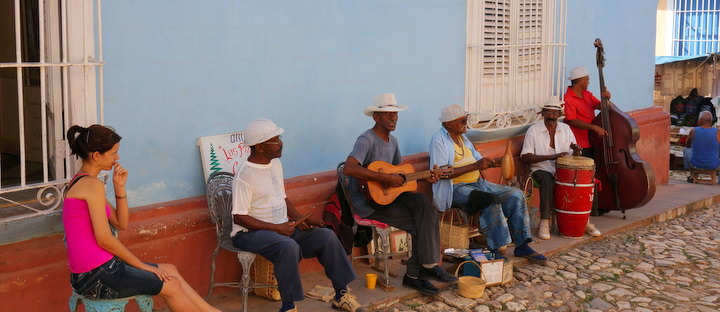 There are literally hundreds of places in Cuba where you can take Salsa lessons, so consider giving it a try. Cubans love to see a gringo with some moves! When backpacking Cuba, you have to go dancing at a bar!
Go on a Horseback Riding Tour:
The Valle De Los Ingenios near Trinidad and the Valle De Silencio in Viñales are two great places to hop on the back of a horse and ride into the countryside. There are many English-speaking guides available at Infotur and Cuba Tour offices around the country. These offices are state run, but they make travelling Cuba much easier.
Get Lost:
Whether you just walk out into the farmlands, hike into the countryside or simply take some narrow back lanes in one of Cuba's Spanish colonial towns, getting lost is one of the best things you can do while travelling Cuba. You'll meet people and have experiences that you would otherwise miss, so leave plenty of time for the unknown and the unplanned.
Learn How To Roll Cigars:
The best place to learn how to roll cigars is of course in a tobacco farm in Viñales, but even if you don't make it to Cuba's far west, you'll likely have many opportunities to learn the tricks of the trade. Head into a cigar shop and watch the cigar-roller work his magic. You can go on many tours and learn how to do it, but if you don't want to pay for the experience, you could probably just ask your Casa owner or the guy at the cigar shop to show you.
Must Try Dishes When Backpacking Cuba
Food is a huge part of travelling to any country and backpacking Cuba is no different. If you've heard someone say "the food in Cuba sucks", take it with a grain of salt (pun intended).
Commonly, those who spent their entire trip at a resort in Varadero will compare the "food in Cuba" to resorts in other countries and exclaim how poorly it's prepared.
The food in Cuba is great, especially if you eat real Cuban food. The same typical meals can be found here as you find in Latin America (meat, beans, rice and plantain), but there are also some excellent special dishes. Eat at your Casa or at local taverns and restaurants and you'll quickly find that while Cuban food isn't the most diverse, it is well seasoned and there are some excellently prepared dishes available.
Note: In 1993 the Cuban government legalized privately owned restaurants (Paladares) and in 2011, state-run restaurants were allowed to be bought and owned privately as well. Since then, ambitious chefs have been popping up all over the country, opening excellent taverns, cafes and bistros which all serve up delicious meals. If you've heard that food in Cuba is bland, it may be from an unfortunate traveller who visited before the turn of the millennium and the evolution of Cuba's food scene.
For more on the food in Cuba, check out this article: 7 Dishes That Will Shatter Your Misconceptions About the Food in Cuba
Ropa Vieja:
Literally "old clothes" in Spanish (not sure why), this tasty dish of shredded flank steak in a tomato sauce base with green peppers, onions and garlic is delicious. Typically it will be served with black beans, yellow rice, plantains and fried yuca. This is the country's national dish, and is affordable and filling. The best we had was at Doña Eutimia Restaurant in Havana.
Arroz con Pollo:
"Rice with Chicken" is a pretty banal description for this popular and tasty Cuban dish made with garlic, bell pepper and onion. The seasoning can make or break this dish, so if you've tried a poorly prepared one, try it again elsewhere. It's also often the cheapest thing on the menu. The national peso restaurants near Playas Del Este outside of Havana serve up great arroz con pollo and arroz con puerco (rice with pork) for under a buck!
Platillo Moros y Cristianos:
This fragrant rice dish is one that is most commonly associated with Cuban cuisine. The Platillo Moros y Cristianos is basically rice and beans which are flavoured with oregano, bay leaves and black pepper. It can be eaten by itself or as a side to a meat dish and it is very tasty.
Croquetas:
These crispy little golden snacks are one of the most popular finger foods that you'll find in Cuba. They are usually prepared using a heavy cream sauce and meat (sometimes cheese) which is then rolled in coarse bread crumbs and deep-fried.
The Sloppy Joe:
Did you know that this tasty sandwich was actually invented in Havana? During the prohibition in the US, thousands of businessmen (and mobsters) made their way to Havana to enjoy some alcohol and gambling. One opportunistic paladar owner (Joe) smartly decided to cater to this new influx of American customers and put together a messy ground beef sandwich and called it the sloppy joe.
Not surprisingly, his restaurant became extremely popular and eventually a Sloppy Joe knock off was opened in Miami and the legend of the sloppy joe spread across North America.
You can still eat at the new and updated Sloppy Joe's Restaurant near Parque Central in Havana. If you don't mind terrible service, it's a great experience and the sandwich is actually very good.
Enchilado de la Casa:
This snapper fish is sautéed in white wine and a spicy red sauce, which has a nice kick to it. If the fish is cooked perfectly it shoule flake apart easily. The meal is often accompanied by a salad, black beans and rice, as well as fried plantain chips on the plate.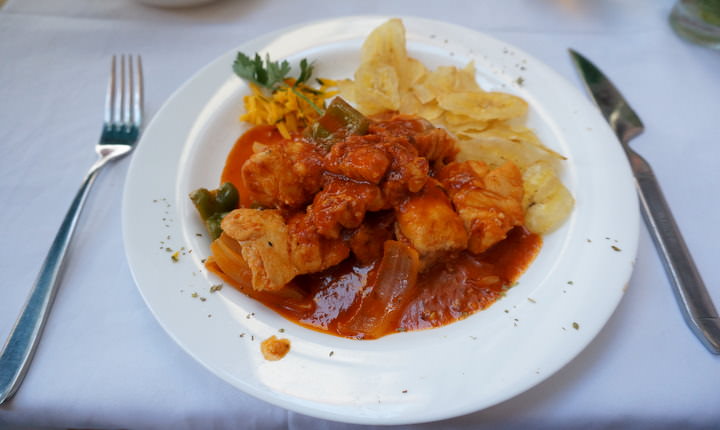 Cuban Sandwich:
Surprisingly, it's easier to find a good Cuban sandwich in Miami than it is in Cuba, but once you get your hands on succulent pork leg, beef and salami stuffed inside of a home-made bun, it's hard to beat.
Best Restaurants in Cuba
Doña Eutimia Restaurant in Havana Vieja: Great Ropa Vieja ($8) and affordable seafood dishes
Sloppy Joe's, Havana: Obviously, Sloppy Joe sandwiches ($8), but also some other tasty and affordable dishes (can be very poor service though).
Cafe Paris, Havana: Some inexpensive lunches ($5+) and live music at night.
La Abadia, Havana: This Middle Eastern looking place (isn't actually middle eastern food) has a beautiful setting right on the malacõn. Don't miss the seafood paella ($5).
Peso Restaurants around Playas Del Este, Havana: These little food stands line the beach and they should charge in CUP (go elsewhere if they try to charge you CUC). You can get arroz con pollo for under a buck and it's delicious.
El Olivo, Viñales: The chef here actually lived and trained in Italy. The pastas ($6+) are delicious and affordable, plus the service is great.
El Barrio, Viñales: The friendly owner of this little bar goes by the name Barrio and he serves up some very tasty dishes at affordable prices. Try the Carne de Cerdo Asado ($5.50).
El Patio Andalú, Cienfuegos: Joel, the Casa owner at El Patio Andalú is a great cook with a passion (perhaps obsession) for food and Flamenco. We don't know how he does it, but he manages to cook up a variety of Spanish dishes from a menu that seems to go on forever. Apparently he doesn't mind waiting in queue for ingredients! (Dishes $8+)
La Botija Tavern, Trinidad: If you only go to one restaurant in Trinidad, make it La Botija. This place is always busy, they serve up enormous portions, the prices ($5+) are very affordable, there's a great atmosphere and service is excellent. This is probably the best restaurant in the country (and it's not in the Lonely Planet).
Isabella, Camagüey: Probably the cheapest CUC restaurant you'll find in Cuba, the pastas, pizzas and appetizers ($2.50+) here are tasty and you can get a bottle of nice red wine for just $10!
La Cava Wine Cellar, Camagüey: Order up a cheese platter and a variety of appetizers and sit and enjoy an up-scale, elegant vibe in this oak scented wine cellar for less than you'd spend at a budget restaurant in Havana. A bottle of delicious Santa Maria Merlot is just $10.
Off The Beaten Path In Cuba
For those who are backpacking Cuba independently, you'll quickly find that the country has a pretty well-trodden tourist trail. This is for good reason though. The main sights that we've listed above aren't exactly "off-the-beaten path", but there's a reason they're so popular. If you want to get away from the crowds in Cuba, your best bet is to head to the tourist hot spots, but get creative. One side step from the major bus route will quickly expose a little piece of authentic Cuba just for you.
If you want to get off the beaten path, we recommend renting a car or a motorcycle for at least part of your trip. This will allow you to reach places that others simply don't go. The further east you head in the country, the quieter it will be.
Also, consider planning a multi-day trek, either independently or with a guide, into the valleys near Trinidad or Viñales. These beautifully lush lowland plains go on for hundreds of kilometers in each direction, and you'll never be too far from a farmer or family home if you need help.
Trinidad is a touristy town, but an "off the beaten path" alternative (with all of the colonial charm but none of the hassle) is Sancti Spiritus, just 80 kilometers away or 1 hour by taxi.
If you want to get off the beaten path in Havana, it's easy, just head to (or stay in) centro. This area is wonderfully raw and authentic.
Jump To: Must-see Places | Pros | Cons | Transport | Visas | Health | Weather | MORE CUBA BLOGS
Pros of Backpacking Cuba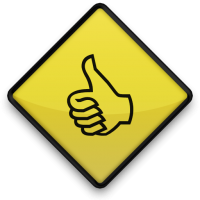 You're planning a trip to an amazing place and there are many pros to backpacking Cuba. Travel is very personal and different for everybody, so you'll probably find many more pros when you're in Cuba. We've only listed a few.
Jump To: Must-see Places | Off The Beaten Path | Cons | Transport | Visas | Health | Weather | MORE CUBA BLOGS
Time Warp Atmosphere:
While being frozen in time may not be the best situation for local Cubans, the feeling of being a visitor walking between crumbling facades in Havana, with old cars whizzing past and bicycle taxis shuttling people around is a remarkably unique feeling. There aren't many places in the world that have been virtually untouched by westernization, Cuba is one of them.
The farmlands of Viñales offer an even further leap into history. A quick walk outside of town will reveal a world that has all but disappeared in western civilizations. As the bustle of city life fades away behind you, you're left with creaky ox-drawn carriages, rocking chairs and quiet farm life.
Safety:
Cubans will proudly tell you how safe their country is. Cuba is a very safe place to travel, especially when comparing it to neighbouring Caribbean islands or parts of Latin America. Although the Cuban government doesn't release official crime statistics, it is clear that violent crime and theft are very rare here.
Punishments are swift and effective and police take solving crimes very seriously. This means that as long as you're not into under-age prostitution, drugs and gambling, your chances of being involved in violence or crime in Cuba are minuscule.
What is CDR & How Does It Help Limit Crime In Cuba?
CDR stands for Committees for the Defense of the Revolution and they are a network of neighbourhood groups across Cuba. The organizations, described as the "eyes and ears of the Revolution," exist to promote social welfare and report on "counter-revolutionary" activity.
While they are often criticised as a human rights violation and a way for the state to monitor civilians, they've proven to be an effective way to minimize crime in Cuba. If a crime is committed, it is likely that someone on the committee (75% of all Cubans belong to a CDR) will report the crime and the criminal will be charged accordingly. The CDR has also been pivotal in Cuba's ability to deal with natural disasters, as the communities band together to aid areas of the country that are in need.
Fascinating History:
It's hard not to get swept up by Cuba's tumultuous past. From Christopher Columbus' first visit, to the cold war and the missile crisis, Cuba has had a history like no other country.
Walking down the crumbling back streets of Havana, stepping into the Revolution Museum or following in the footsteps of Che Guevarra will give visitors a glimpse into what the country has gone through, but it's having conversations with locals that will give an understanding of how it effected the people of Cuba.
Ease of Travel:
Travelling Cuba is easy. There is an excellent network of comfortable Viazul buses, domestic flights are relatively reliable and there are Infotur offices in every major town to help you with planning, booking and guided tours. It's really not that difficult to travel independently in Cuba. (Note: you will definitely need to speak some level of Spanish, or at the very least have apps on your phone and / or a phrasebook)
Staying With Families:
We've covered Casa Particulares enough in this guide, but they are definitely a pro of backpacking Cuba. Few countries give visitors such an "easy in" to the local home, culture and way of life. A true highlight of backpacking Cuba.
Cons of Backpacking Cuba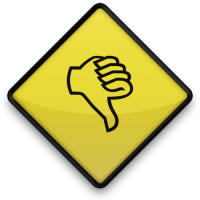 Cuba is a pretty strict socialist nation, so it's no surprise that travelling here comes with its cons. While the below points may sound harsh, they're even harder for locals to deal with on a daily basis and travelling here only gives visitors a taste of the difficulties that Cubans face on a day-to-day basis.
Jump To: Must-see Places | Off The Beaten Path | Pros | Transport | Visas | Health | Weather | MORE CUBA BLOGS
The Queues:
While we were travelling Cuba, we joked that Cuba's real name is "Queue-ba", but the reality of long lines and constant waiting is something that the locals have to deal with every day. If you want to use the internet, you'll likely wait for an hour. Line-ups at the Cadecas (Cuban money exchange offices) can go around the block and you may just give up waiting for the ATM machine on payday in Cuba. Long lines and constant waiting are just a part of travelling here… so get used to it.

Also, there is no one-stop grocery store, so that delicious meal your Casa Particular owner put together for you, probably took hours to procure waiting in line at 10 different stores and markets.
Witnessing how Cubans interact with each other in queues around the country is a great insight into their patience for each other, and for the frustrating reality that nothing comes easy.
Lack of Internet
Firstly, we should say that there is internet in Cuba. Almost every town that tourists visit will have an internet cafe and some even have hotels with wi-fi. The line-ups to purchase an internet card can be very long, and line-ups to use computers are long as well!
Most of the upscale hotels have wi-fi, but you will first need to purchase the internet card. These days, there are also "hot spots" in many of the parks around the country. Just ask your casa or hotel to point to you a park with wifi.
Note: ETECSA, Cuba's internet provider has recently announced that they are opening up 30 public wi-fi locations around the country. This is likely the start of a trend… fingers crossed! (Click Here for more)
We were happy to go offline for a few weeks, but if you work on the internet and need solid connections, don't expect to get it in Cuba.
The Hassle:
From our years on the road, we've become quite accustomed to constant calls for taxis, tours, souvenirs and hotels, but there were times when backpacking Cuba that we got a bit fed up with the street touts. Basically, they're only really bad in Havana Vieja and Trinidad, so just know that when you land in the capital, you've already experienced the most aggressive of Cuba's hassle problem.
It's also worth noting that the dual currency in Cuba spawns this type of shady business and you have to understand that, while the relentless propositions can be annoying, these guys are just trying to make a few extra CUC to feed their families and enjoy some modest luxuries.
Joke with them, have fun with it and you'll soon realize that they're just out to make a buck (but still keep in mind that whatever they're selling, isn't usually worth buying).
No Assigned Seating on Buses:
This really isn't a big deal, but it's kind of annoying if you're prone to car sickness. You probably want to be near the front of the bus when backpacking Cuba, but no matter how early you purchase your ticket, you'll still risk being stuck in those back seats near the toilet. The best thing to do is to arrive 1 hour before the bus leaves and try to get in the line-up to board the bus early.
Tourist Pricing:
As a gringo in Cuba, you'll be charged more for almost everything. The only time this will be official will be at museum and historical sites where entrance fees are 25 times more for foreign visitors.
We can understand governments making extra money from tourism this way, but the frustrating thing is when local shops charge triple for water, restaurants add random "taxes" onto the bill and collectivo taxis charge the private rate and then pick up others along the way. Always check your change and your bill while travelling in Cuba and know the price of things before you start bargaining.
Note: 1.5L of water should never cost more than 1 CUC in a shop in Cuba (usually 0.70). If you're charged more, go elsewhere. We've seen unsuspecting tourists pay 2 CUC for 1 litre. We've also seen some restaurants with two menus. If you see locals being served a different menu, ask to see that one! It's often 1/4 the price.
The People In Cuba
The people you encounter while backpacking through a country can have a profound impact on the way you view a destination. Not only the local people, but the types of other travellers as well. That is the great thing about backpacking Cuba, you'll meet a lot of people, both local and foreign.
Types Of Other Travellers:
We saw mostly French and German travellers while we travelling in Cuba, but there are people from all over the world. Canadians are notorious for only heading to Varadero, so you'll likely only see them if you go to the beach resorts. There are of course, and increasing number of American tourists in Cuba, mostly travelling the only legal way they can: on guided cultural tours, but you'll also find the occasional independent American traveller. Independent travellers in Cuba are generally between the ages of 26 and 44 (in our experience) and all seem to be looking for culture and history rather than beach bars and cocktails (but everyone still drinks a lot of mojitos!).
The Locals: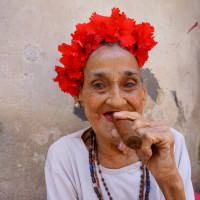 Cubans are quite informal. Complete strangers refer to each other as "Mi Amor" (My Love) and the formal usted version of Spanish is rarely used.
They are incredibly patient and interested in what you think about their country. They have an almost unbelievable ability to cope with difficult situations and just "work it out". They will typically be very impressed with those who choose independent travel in Cuba instead of resorts.
Casa particular owners are very hospitable and you'll find that they will do almost anything to make your visit more enjoyable. Cubans are also very social and while your staying in a local home, you'll find that many visitors come by each day. From neighbours to distant relatives, everyone seems to know each other and help each other out in Cuba.
Cubans are very well-educated and have an astonishing literacy rate of 99.8%. While rural farmers and villagers don't typically speak English, you may be surprised at how many people can say at least a few words.
One feeling is common throughout all of the Cuban people whom we met in our travels, and that is the anticipation of the enormous change that is on the horizon for their country. With the behemoth market of 300,000,000 Americans slowly opening to the north, and Raul Castro's surprising economic and social reforms, everyone in Cuba is looking towards a brighter future… but with this excitement also comes a level of apprehension.
It's very interesting to hear the views of different people in different businesses and learning about how they feel about the slow dissolve of 60-year-old American trade embargos.
Religion In Cuba
It is estimated that 60 – 70% of Cubans are nominally Catholic. Few go to church, but Camagüey has the highest concentration of cathedrals and religious structures as well as the most devoted believers. Many parts of the country still have small pockets of Santería, a syncretic religion of Caribbean origin which developed inside the Spanish Empire among West African slaves who cloaked their forbidden tribal beliefs under a veil of pseudo-Catholicism.
Language In Cuba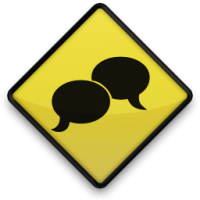 Cuban Spanish is the official language and is spoken throughout the country. Cubans are often taught basic English in schools, so there is some English spoken, but mostly only by those who deal with tourists on a regular basis (ie: tour operators, guides and hotel / casa owners).
The Caribbean dialect is difficult to understand, even for fluent Spanish speakers. The challenge is similar to native English speakers trying to decipher Jamaican English.
Some Handy Spanish Phrases To Know:
Greetings:
Hello – Hola
Good day – Buenos diás
Good evening – Buenas tardes
Good night – Buenas noches
Goodbye – Adios / Chao
See you soon – Hasta luego
How are things? – Que tal?
Everything OK? – Todos bien?
Slang:
Qué bolá? – What's up? or How's it going?
No me digas! – Don't tell me!
Dale! – Hit it! or Let's go!
Dale a todo meter! – Give it all you got
No jodas! – I don't believe it!
Para de chivar! – Stop hassling!
Qué paqueté'! – What a pack of lies!
Qué guayaba! – What a lie!
Qué relajo! – What a total mess!
Hay que hacer la cola! – Get in the queue!
Ya eso esta liquidado – That's done
Getting Around In Cuba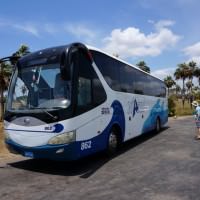 As we mentioned earlier, the Viazul buses are comfortable and reliable. Taxis can shuttle you between sites in major cities or even between cities. Flights are relatively cheap, but trains are not recommended, especially by locals who say that they are dreadful! For a cheaper way of getting around, you can try hitch-hiking, but don't expect it to be free, you will have to pay.
Within the cities, there are a wide variety of transport options: Cycle taxis, coco taxic, collectivo taxis, local bus, state taxi, or by foot.
There are few difficulties travelling in Cuba.
Getting In & Out
By Air (currently the only way):
There are international airports in many parts of Cuba. You will likely fly into Havana, but you can also land in Camagüey, Holguin and Baracoa (depending on how your plan to tackle the island). Flight fares vary greatly depending on the time of year.
A taxi from the Havana airport to downtown (or Vieja) will cost around 25 CUC ($25). Click here for a list of all airports in the country.
Jump To: Must-see Places | Off The Beaten Path | Pros | Cons | Health | Weather | MORE CUBA BLOGS
Visa Regulations For Cuba
IMPORTANT: As of May 1st 2015, visitors no longer need to pay an exit tax at the Havana Jose Marti International Airport. You will still need to purchase your tourist card for entry.
All visitors to Cuba must also have valid travel insurance for the duration of their stay, an address in Cuba where they will be staying, proof of sufficient funds in the form of a bank statement ($50 / day), and a return flight out of the country. Not all visitors are asked to show these documents at the airport, but it's a good idea to have them just in case.
The visa situation in Cuba is easy. All visitors must buy a $20 tourist card before landing at any airport in the country. Some airlines will include this charge in the ticket cost and will hand you your card upon checking in at the departing airport. If you don't receive a tourist card, make sure you ask to buy it at the check-in counter at the airport before you fly to Cuba. The airport staff should have them on hand or direct you where to buy them.
Health In Cuba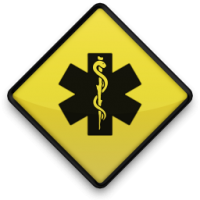 Food, medical and health standards are all quite high in Cuba so you shouldn't have many issues with sickness or disease. There is some risk of typhoid, rabies and hepatitis in Cuba, so you may want to be vaccinated for those before arriving. There are no required vaccines to land in Cuba.
There is no risk of yellow fever or malaria.
Jump To: Must-see Places | Off The Beaten Path | Pros | Cons | Transport | Visas | Weather | MORE CUBA BLOGS
Phone & Internet In Cuba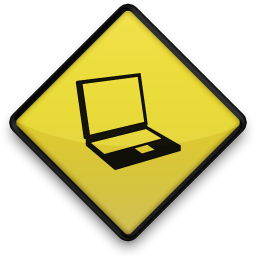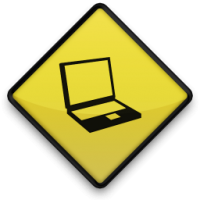 You can pick up local SIM cards or buy cell phones while travelling in Cuba, but they are ridiculously expensive and there is no access to 3G or any mobile internet service. You will see the occasional Cuban with a cell phone, but the rates are so high that they try to avoid using them and they are mostly just a status symbol.
There are internet cafes in pretty much every tourist town in Cuba, but sometimes there is only one in town, so the line-ups can be very long. Sometimes there are hotels with wi-fi, but they are not always reliable. You'll have to purchase a wi-fi card, either from the hotel or from a Etecsa office. This card will cost $6 / hour and will have a scratch-to-find access code on the back. You'll also have to use these cards at the internet cafe for the wired computers there.
Casa Particular owners will have a landline and some are kind enough to allow you to use them. Many of the casas that we stayed in had internet, but it was only capable of checking their state-monitered email accounts (no Hotmail, Gmail, Google, web browsing etc.).
UPDATE JUNE 2015: ETECSA, Cuba's internet provider has recently announced that they are opening up 30 new public wi-fi locations around the country. This is likely the start of a trend… fingers crossed! (Click Here for more)
Good Movies & Books About Cuba
Movies:
Las doce sillas (1962): When her country is taken over by socialist revolutionaries, a wealthy woman can't bear to give up all of her wealth and possessions.
Che (2008): A two-part 2008 biopic about the life of Argentine Marxist revolutionary Ernesto "Che" Guevara, directed by Steven Soderbergh.
Fresa y chocolate (1993): This Oscar nominated film is the story of two men who are opposites, one gay, the other straight, one a fierce communist, the other a fierce individualist. You can visit and eat at the famous La Guarida Restaurant in Havana where part of this movie was filmed.
Books:
Waiting For Snow In Havana: This novel follows the story of Eire, one of thousands of children airlifted as part of Operation Pedro Pan from Cuba in 1962.
The Other Side of Paradise: Life in the New Cuba: A slightly depressing tale about the truth of what Cuba has become since the revolution. A land stuck in repression, bureaucracy, and crippling poverty.
Trading with the Enemy: A Yankee Travels Through Castro's Cuba: Tom Miller's fun and engaging story of his eight months on the island introduces readers to the country's intellectual elite, criminals, and ordinary citizens.
Blogs:
Despite Cuba's strict censorship laws, these edgy blogs have managed to stay online and continue to write interesting stories:
Generación Y (Yoani Sánchez; www.desdecuba.com/generaciony): Cuba's most famous blogger has been defying Cuba's censorship laws since 2007. Her blog has won numerous awards and President Barack Obama actually commented on one of her posts!
Yasmin Portales (https://yasminsilvia.blogspot.ca; Spanish only): Yasmin describes herself as a Marxist-feminist. We've never read this blog because our Spanish isn't good enough, but it is very popular among Cubans. She is a strong voice in the Rainbow Project which is an initiative for LGBT rights.
When Is The Best Time To Visit Cuba?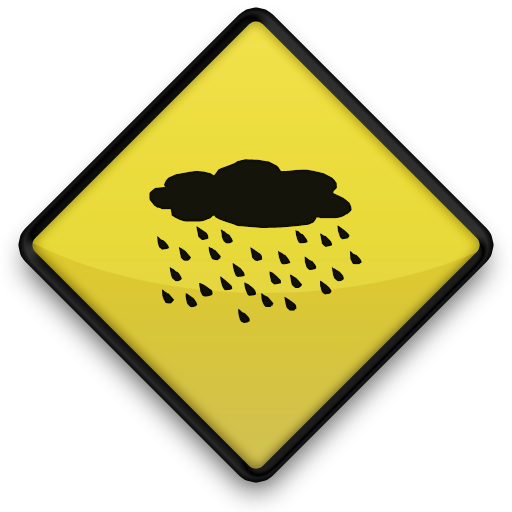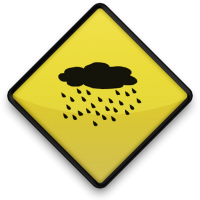 Shoulder Season: (April & October)
Cuba can be surprisingly busy in the peak tourism months, especially now that everyone seems to be rushing there to beat the imminent increase in American visitors. We believe that the shoulder season is the best time for backpacking Cuba. You'll still see a lot of people, but hotel prices will come back down to normal and you'll actually find a place to sit on the beach.
The summer months are a great time to meet Cubans as they are on holidays, but many of them flock to the beaches, making it even more crowded than usual. Also keep in mind that it can be unbearably hot in July & August.
Note: There are more tourists in Cuba than ever before. Casa, hotel and restaurant owners are all rushing to expand as more and more people are visiting this Caribbean island paradise. Even if you come in the off-season, don't expect to have all of Cuba to yourself! We were there in April / May (off-season) and many casas were fully booked, while restaurants and tourist sites were packed.
Jump To: Must-see Places | Off The Beaten Path | Pros | Cons | Transport | Visas | Health | MORE CUBA BLOGS
Overall Rating
Cuba is definitely one of our favourite countries to date!
It's the music, the dance, the pride, the talent, the history and architecture. It's the hospitality, the food, the culture and the vibe. It's the undeniable energy that hits you the moment you land in Havana and continues to pulse through your travel-crazed veins until the moment you leave.
Cuba is transforming quickly and on one hand we're tempted to say: "get here before it changes" while on the other, we're certain that a culture this rich could never be tainted by an increase in visitors and an altering trade agreement.
Cuba is Cuba and it will always be a fascinating travel destination for all to explore (hopefully even the Americans soon… fingers crossed). Such a fantastic place should be open to all visitors and hopefully the increase in American travellers will boost the economy for local Cuban business owners and all Cubans to get ahead.
We loved Cuba… can you tell?
Did you find this guide useful? If we missed anything, please let us know and if you like this post, please share it! Thanks.
Jump To: Must-see Places | Off The Beaten Path | Pros | Cons | Transport | Visas | Health | Weather | MORE CUBA BLOGS
[widget id="text-60″]
Like This Article? Pin it!