There are many things to do in Cozumel – Mexico's top Caribbean Island. When we mention Cozumel to other travellers, their eyes glaze over and they imagine silvery white sandy beaches, swaying palm trees and an azure blue ocean. Cozumel certainly offers all of that, and much more.
When travelling Mexico, you may decide you just want to chill out on this Caribbean island, and I understand completely. But, after visiting here, I recommend you leave the beach behind and experience the many other things to do in Cozumel.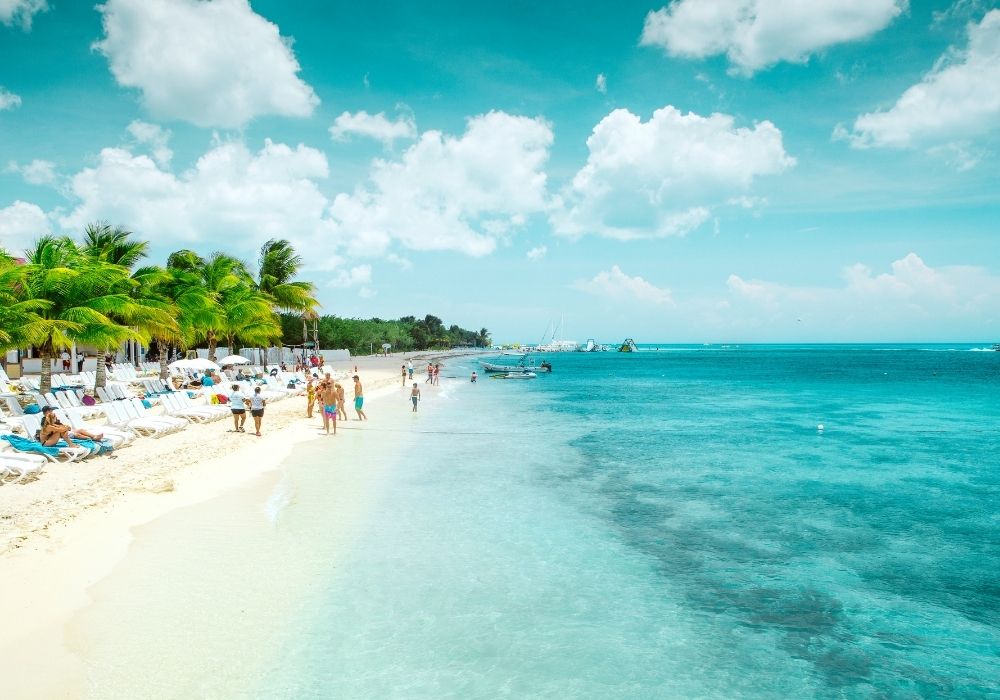 Would you be able to fit in a submarine tour, snorkelling the 2nd largest coral reef in the world, visiting a Mayan archaeological site or trying an ancient Mayan chocolate recipe in just a few days?
Probably not! This is one of the top places to visit in Mexico, so give yourself some time here.
I highly recommend that you plan a minimum of 5 days to see all the things to do in Cozumel, you may even want to plan longer. With numerous incredible things to do in Mexico, make sure Cozumel is on your list.
Where is Cozumel?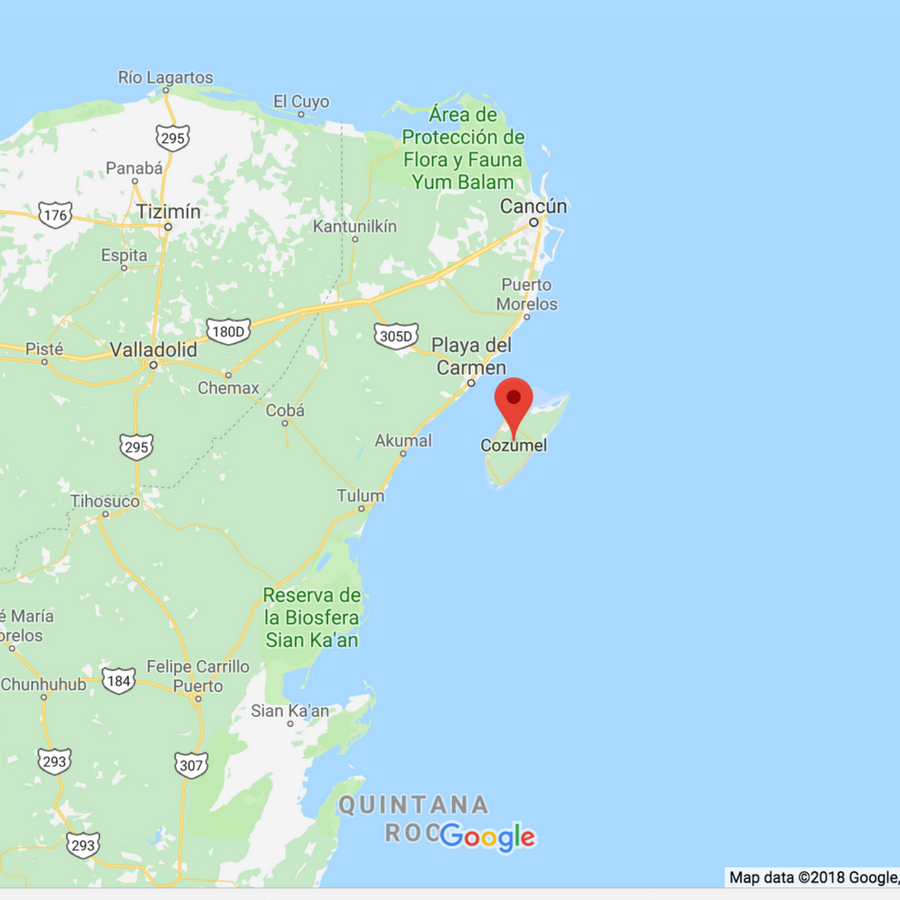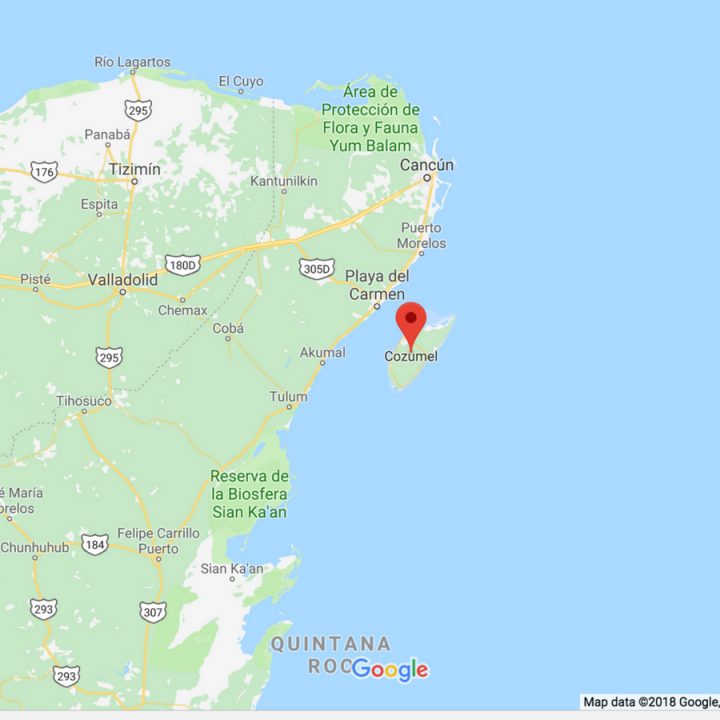 The Island of Cozumel or "Isla Cozumel" as it's known in Spanish is located 12 miles off the coast opposite Playa del Carmen in the Yucatan Peninsula. Cancun, known as "Mexico's top party destination" is 45 miles to the north of Cozumel.
Cozumel is the quieter alternative to Cancun and Playa del Carmen. Actually, one of the best things to do in Playa del Carmen is to take a ferry across to tranquil Cozumel.
In Playa del Carmen, the terminal is located downtown near the main square. In just 30 – 45 minutes, you'll cross the sea and arrive in Cozumel. Click here for the Cozumel Ferry schedule, which includes costs.
Update: Ultramar Ferry runs on "odd" days, while the Winjet Ferry runs on "even" days of the week. The latest times can be found on their respective Facebook accounts. Having experienced both, I can say that the Ultramar ferry to Cozumel was nicer, faster and had more amenities on board.
When is The Best Time to Visit Cozumel?
You can visit Mexico year-round, but the best time to visit Cozumel is during the months from March to June, before the hurricane season commences.
The hottest months are July and August which coincides with the hurricane season that lasts until November. Winter is Cozumel's busiest period and it runs from December through to March.
Getting to and From Cozumel
Before you can enjoy all the fun things to do in Cozumel, you need to get there.
While there are direct flights to Cozumel, most people will arrive at the Cancun airport. From here, you have a few options to get to the ferry terminal in Playa del Carmen (to take the boat over to Cozumel).
You can either take the bus, hire a taxi, or opt for a private shuttle from Cancun to Playa del Carmen. This is the fastest, safest and most comfortable to get to the Cozumel ferry. Click here for details about airport transfers.
Note: if you're on a budget and don't mind sharing, there is a quick, safe and easy $25 shuttle you can take from the Cancun airport to the ferry port in Playa del Carmen. Learn more here.
Once you've arrived at the ferry port, you'll need to take the 30-minute boat across.
21 Best Things To Do in Cozumel
Now that you know when to visit and how to get there, here's my list of the best things to do in Cozumel that you don't want to miss!
1. Visit Punta Sur Ecological Park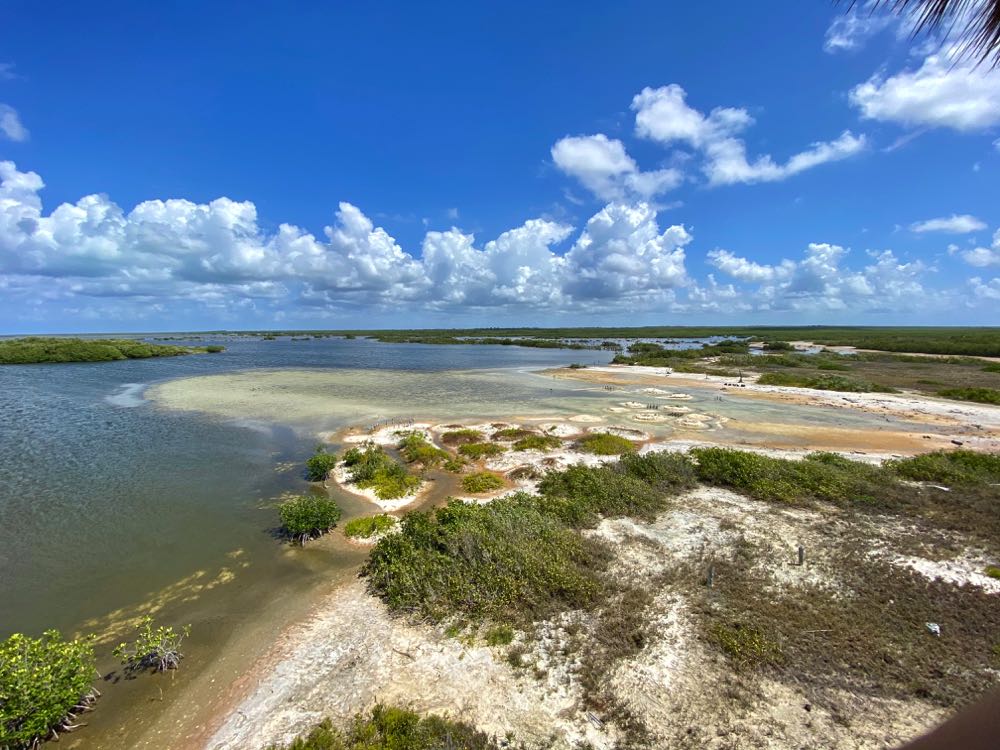 Punta Sur Eco Beach is the best beach on the Island, and a visit to this eco-park is definitely one of the top things to do in Cozumel. This isn't a "Disneyland" type place, it's a natural gem and a must visit. This area is located on the south of the island and covers an area of 2,500 acres.
Punta Sur Activities
Here you'll find exotic birds, crocodiles, sea turtles, beautiful flowers and beautiful beaches – the perfect place for nature lovers.
If you don't feel like snorkelling the reef or visiting the lighthouse, you can just hang out on hammocks and enjoy the sun.
There's an entrance fee for this park ($19 USD for adults and $13 for children), but in my opinion, it's worth it. Click here to find this top Cozumel day trip on the map.
Visit The Lighthouse: Within the Punta Sur Eco Park is the Celarain Lighthouse, which was constructed to warn sailors at night of the dangers of running aground off the southern coast of Cozumel. The Lighthouse is now part of a maritime museum.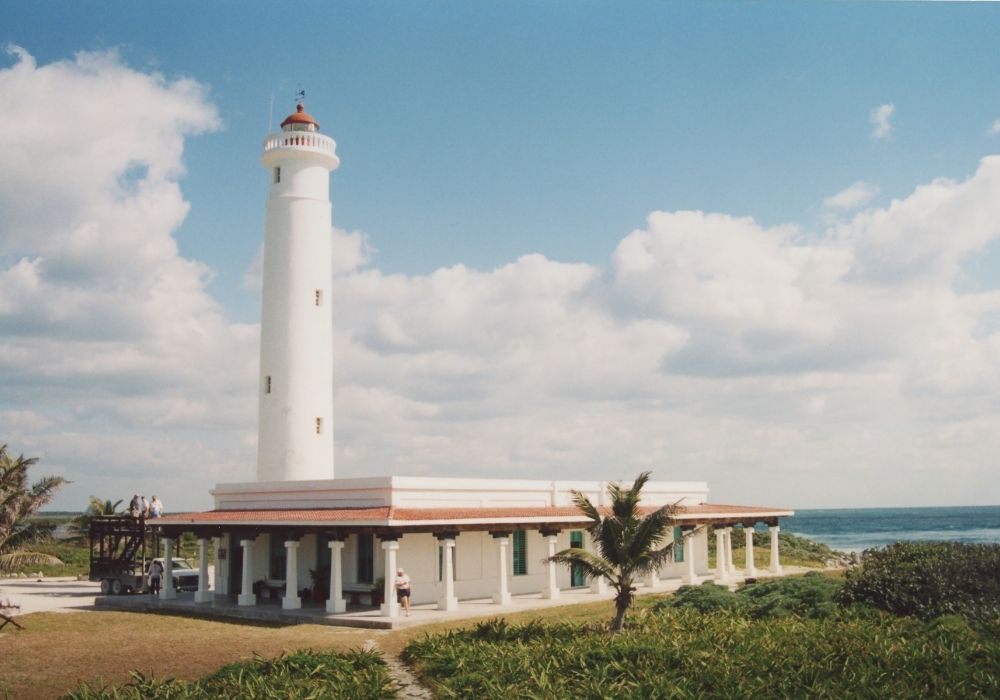 For 360-degree views of the Island, you can climb the 133 steps to the top. On a clear day, you can even see the coast of Cuba, but unfortunately for us, that was not the case.
Entrance fees to the Punta Sur Eco Park include the Celerain Lighthouse.
Marshlands Boat Ride: A 40-minute tour of the Marshlands of Punta Sur Ecological Park is also available. They can't guarantee that you will see any crocodiles on the day of the tour (we were lucky and saw a couple!), but you will see many species of birds, especially the roseate spoonbill.
These short boat tours are currently departing at 1:00 and 2:00 pm. Confirm the times at the entrance to the park when you arrive.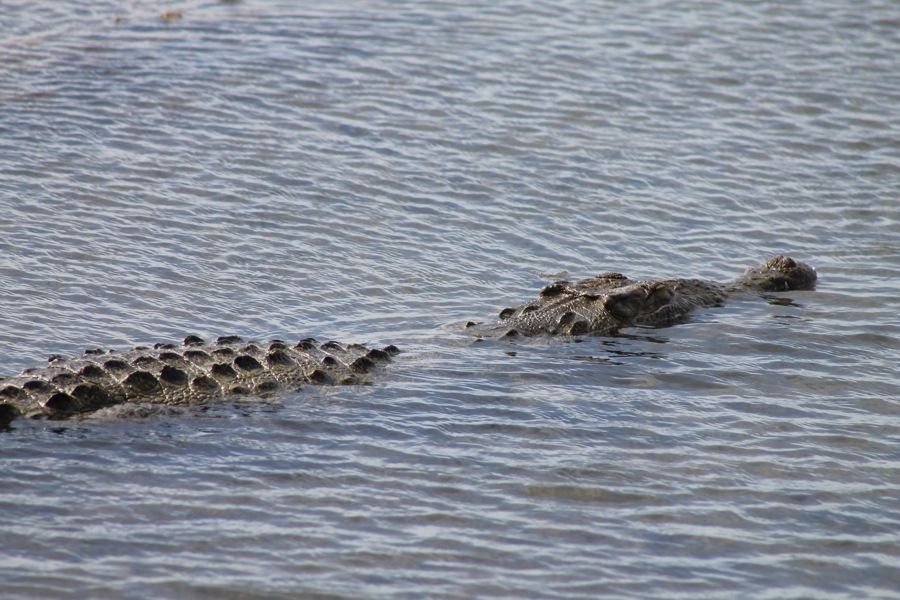 Visit the Mayan Ruin: The Punta Sur Ecological Park has so much to see and do, there's even a Mayan Ruin here. El Caracol ruin – also called Tumba del Caracol because of its small size – dates back to 1200-1500 AD.
Caracol means snail in Spanish and the ruins were named this because of the snails that decorate the small dome on the top of the temple.
The structure was built as an early hurricane warning system for the Mayan people. The roof was constructed in a way that the strong breeze gave a humming noise alerting the Mayans of the impending danger.
2. Playa Mia Grand Beach Park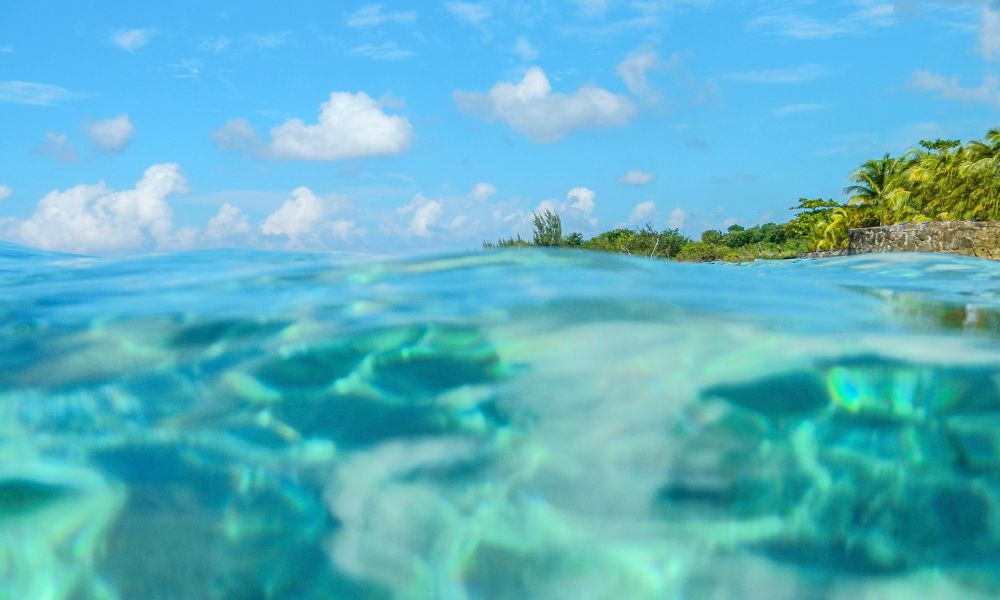 If you're looking to visit a beach park during your trip to Cozumel, consider Playa Mia Grand Beach Park, an ethical adventure park. While there are many "marine parks" that may sound great, we don't recommend visiting them due to the captivity of wild animals.
Check out Playa Mia Grand Beach Park instead.
Here, you'll have use of snorkels, waterslides, pools, kayaks, Hobie cats, paddle boats, volleyball courts and more. This park doesn't have any animals in captivity, which is why we recommend it. Entrance fees start from $30 USD.
Another option is to take a tour on a catamaran boat, including the Cozumel Reefs National Marine Park for snorkelling, and a visit to Playa Mia Grand Beach Park (with food and drinks). Click here to learn about that fun day tour in Cozumel.
*Note that Goats On The Road does not condone any tourism activities that involve cruelty to animals, or promote their captivity. We've been advised that the Chankanaab Beach Adventure Park and many places to visit in Mexico offer tours such as swimming with dolphins.
Please be a responsible traveller and consider where you want to spend your tourism dollars, and avoid any animal shows or activities. It's way more fun to see the animals in the wild anyways! Go snorkelling on a boat tour and have a more authentic experience with the wildlife.
3. Try Seatrek
A unique way of experiencing the underwater world is by trying helmet diving with Seatrek. The fully enclosed helmet sits neatly on your shoulders and a steady stream of air assists you in breathing.
If you wear prescription glasses, no problem, you can still wear them in the helmet as you walk along the bottom of the ocean at around 20 – 25 feet. Bookings for this tour can be made here.
4. Try Atlantis Submarines
In Barbados, we had the opportunity to experience a night dive with Atlantis Submarines. In Cozumel, they offer 3 daytime departures at 10:00am, 12 noon and 1:00pm.
During the dive, you will visit the Felipe Xicotencatl wreck that sank in the year 2000 plus colourful schools of fish, sharks, turtles, stingrays and lobsters. For more information and the latest prices click here.
5. Private Jeep Tour With Lunch and Snorkelling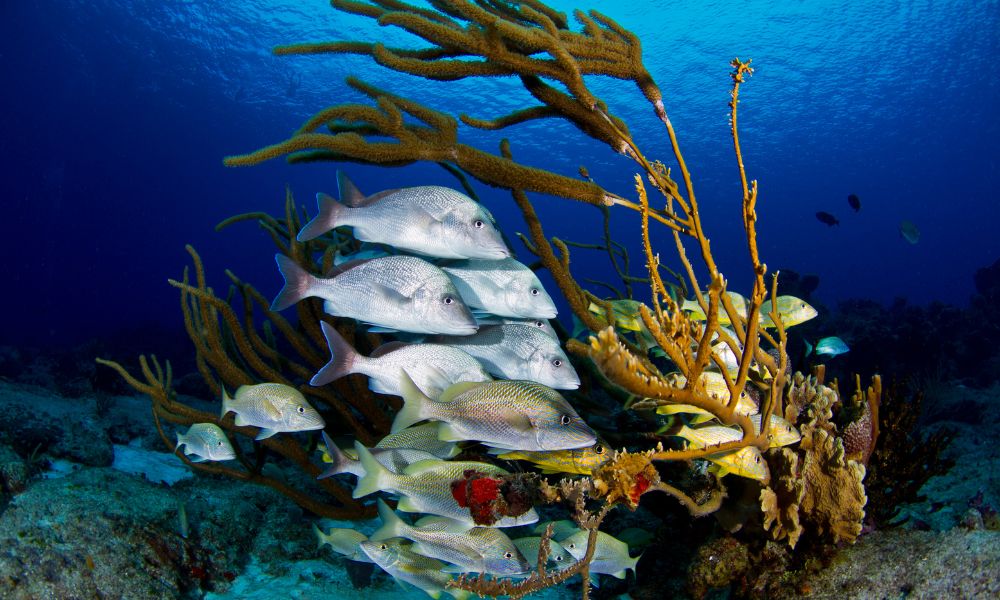 One of the best activities to do in Cozumel is a private Jeep Tour with lunch and the opportunity to go snorkelling. The tour comes with your own private guide which means that he knows the best-secluded beaches to go snorkelling and swimming without the crowds.
The best part about this Cozumel excursion is that it's completely customizable. Let your guide know ahead of time what you're interested in seeing in Cozumel and he'll put together an itinerary to suit your needs.
Apart from private transportation, snorkelling, tequila tasting, Mexican lunch, and a margarita (or two) are included in the trip. For more information click here.
6. Sail The Waters Off Cozumel in a Catamaran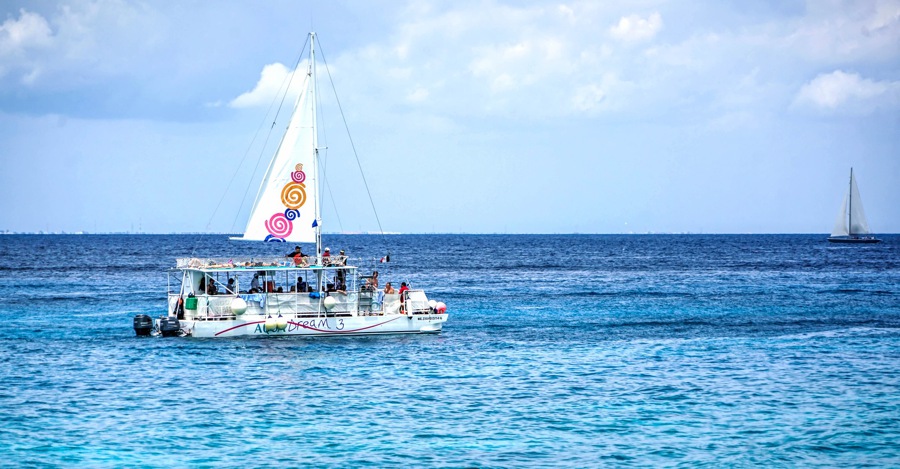 This is definitely one of the best things to do in Cozumel! There are many things to see around the island and hopping aboard a catamaran is the best way to do so.
You can either relax on board enjoying drinks and snacks or you can snorkel the reef and check out the abundant sea life. When you're snorkelling you'll have the chance to spot some sea turtles, stingrays and maybe a shark.
The waters around Cozumel are abundant with marine life and are safe for swimming and snorkelling. Click here to learn more about catamaran tours in Cozumel, and click here for glass-bottom boat trips with snorkelling.
7. Visit The Mayan Ruins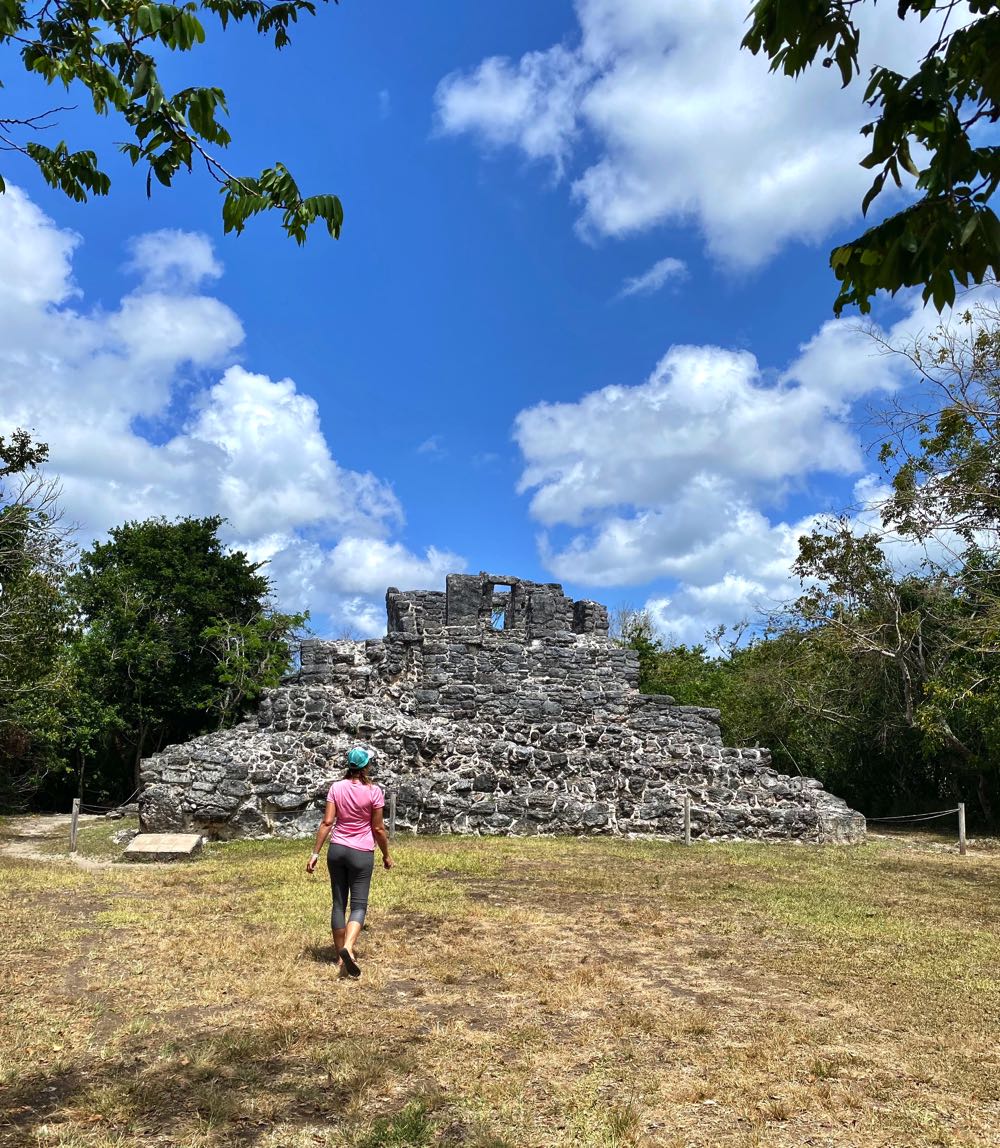 Did you know that there are Mayan ruins on Cozumel?! To be honest, we didn't until our recent visit.
Located on the northern part of Cozumel, tucked away in the undeveloped jungle, you'll find the San Gervasio archaeological site (the pre-Hispanic name was Tantun Cuzamil).
Sure, these ruins aren't as large or impressive as Chichen Itza or Tulum ruins, but they are unique in their own way. This is one of the more off-track things to do in Cozumel, and is a great day trip.
We drove there in our rental car and then hired a guide at the site — who really brought the place to life. There are two entrance fees that need to be paid, but in total, it's around $10. The cost of a guide (if you choose) is around $20 for a 1.5-hour tour. Click here for directions.
8. Visit the Cozumel Pearl Farm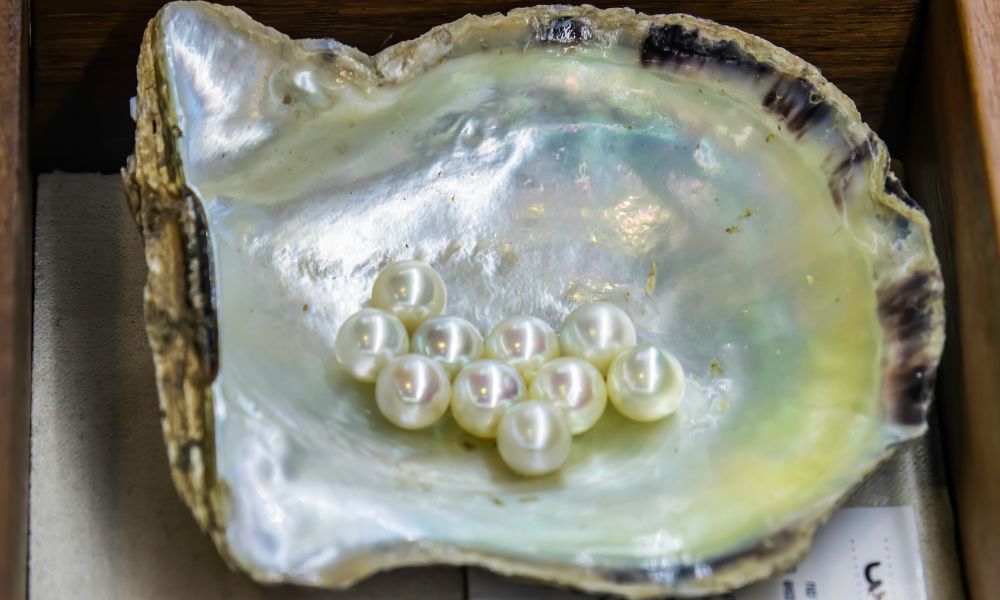 A visit to the family-owned and operated Cozumel Pearl Farm is a unique excursion where you are taken by boat to a secluded beach on an uninhabited area of Cozumel.
The first part of the tour is a demonstration and explanation of pearl farming techniques. The second part of the tour takes you to the pearl hatchery itself.
At the hatchery, you can do some snorkelling to see how the pearls are grown while learning about the reef system and viewing the underwater life-size Virgen de Guadalupe statue.
The rest of your time is spent either swimming in the warm azure waters or lazing in one of the many hammocks, and of course, enjoying your lunch with drinks which are included. Click here to learn more.
9. Check out the Mayan Cacao Company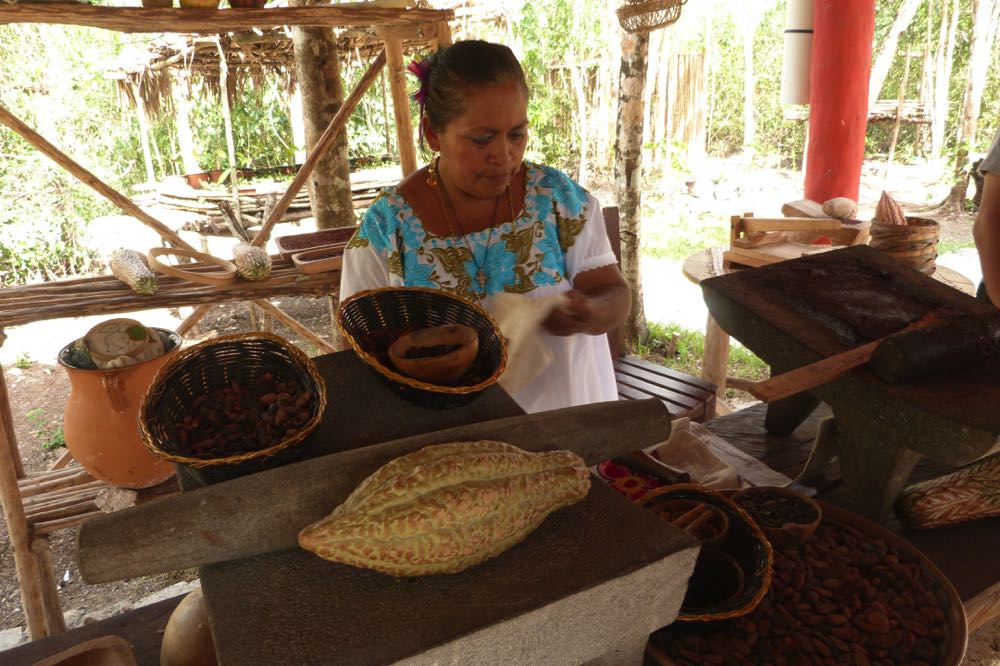 Just 15 minutes from downtown Cozumel and next to Playa Mia Beach Club is the Mayan Cacao Company. Who doesn't love chocolate?!
One of the many things Mayans are known for was their production of chocolate from the beans of the cacao trees. After the fermenting, drying and roasting process, they ground the beans into a paste, added hot water and made the first hot chocolate drink.
The tour lasts for 70 minutes and you can try ancient Mayan recipes and of course, buy some tasty chocolate. For more details on the Mayan Cacao Company and ticket prices click here.
⇒ See Also: 19 Fun Things To Do in Isla Mujeres – Mexico's Island of Women
10. Visit the El Mirador
El Mirador is located on the east side of the Island of Cozumel, 30 minutes from downtown. Hire a moped, rent a car or take a private taxi to get here.
It's a naturally beautiful spot where the sea has carved an arch in the rocks over the years. You can climb to the top for stunning views.
This is an excellent place to avoid crowds. If you're looking to relax, a visit to El Mirador is one of the best things to do in Cozumel. Find it on the map, here.
☞ For other natural rock formations surrounded by water, don't miss Lands End, one of the top things to do in Cabo San Lucas.
11. Swim and Snorkel at Playa Chen Rio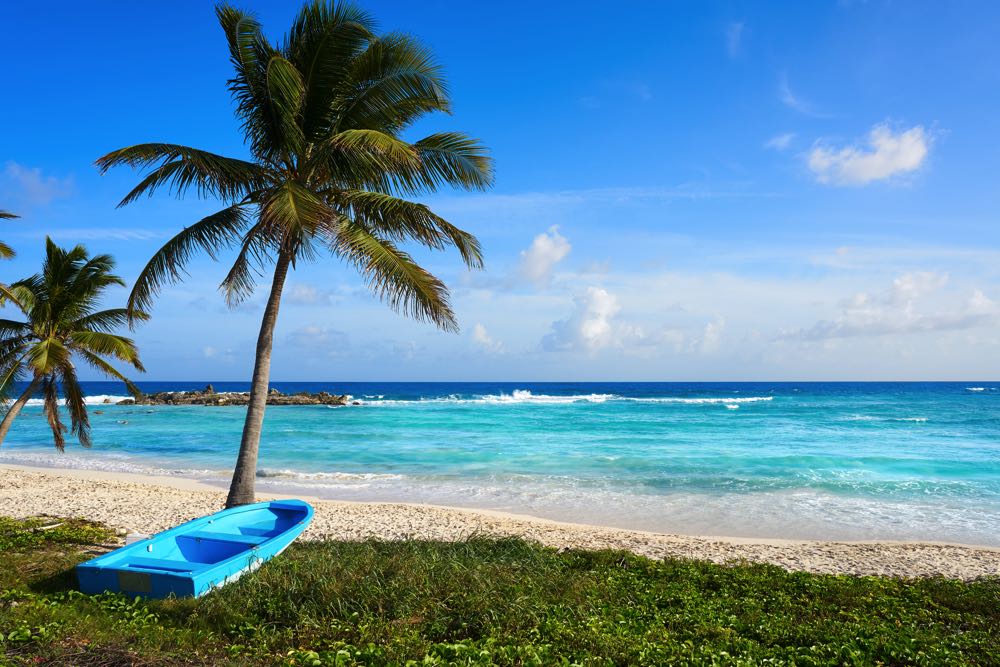 Cozumel has some of the best beaches in Mexico, and Playa Chen Rio is one you won't want to miss. With its protected area and shallow water, this beach is suitable for all levels of swimmers and snorkellers.
As an added bonus, Playa Chen Rio is located on the east coast, which is less popular than those beaches that are located on the west coast — perfect if you want to get away from the crowds.
Enjoy a day of swimming and snorkelling, followed by lunch at one of the great restaurants on the beach here, such as El Pescador Marisqueria and Bar, or at the funky Coconuts bar nearby.
Note: always be cautious when swimming on the east coast of Cozumel. The water is quite rough here and undertows are not uncommon. Always ask the locals before venturing in.
⇒ See Also: 21 Things To Do in Guadalajara You Don't Want To Miss
12. Enjoy a Beach Club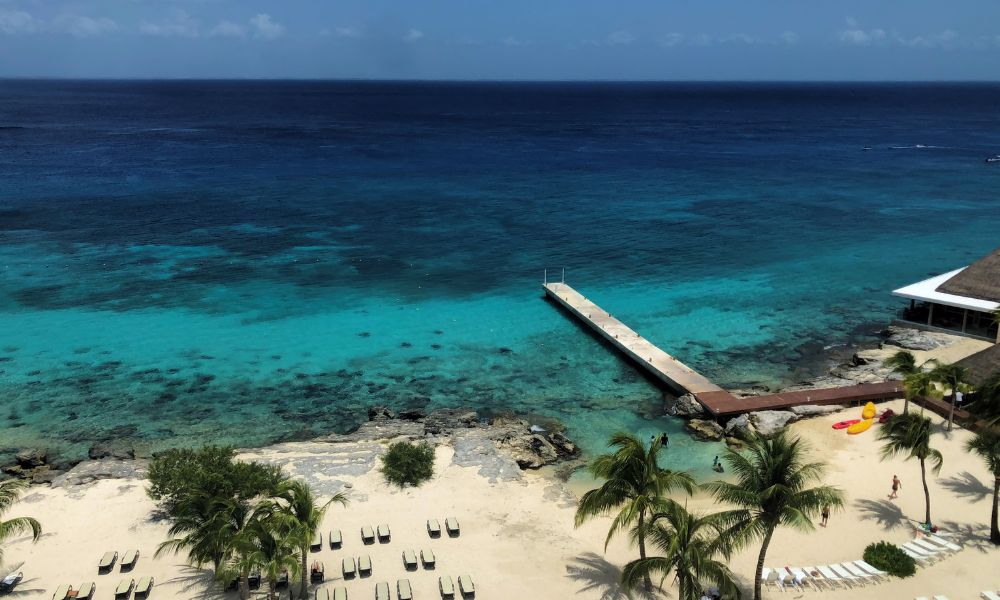 There are many beach clubs and bars located on the west coast, which is the exact opposite of Playa Chen Rio (above). These beaches are calm and perfectly turquoise, while the beach bars and clubs are where you can hire kayaks, laze on sunbeds or enjoy the beach club.
Some of the clubs have entrance fees (such as Uvas Beach Club which is $15), while the Money Bar offers free chairs and umbrellas as long as you purchase something.
With Buccanos in the north, it's $10 for the chairs and umbrella, but that amount is subtracted from your bill. One of the most popular beach clubs is Mr. Sanchos which has an all-inclusive day pass available. You can book your spot here.
☞ SEE ALSO: Manzanillo Colima – The Ultimate Travel Guide
13. Visit San Miguel, the Capital of Cozumel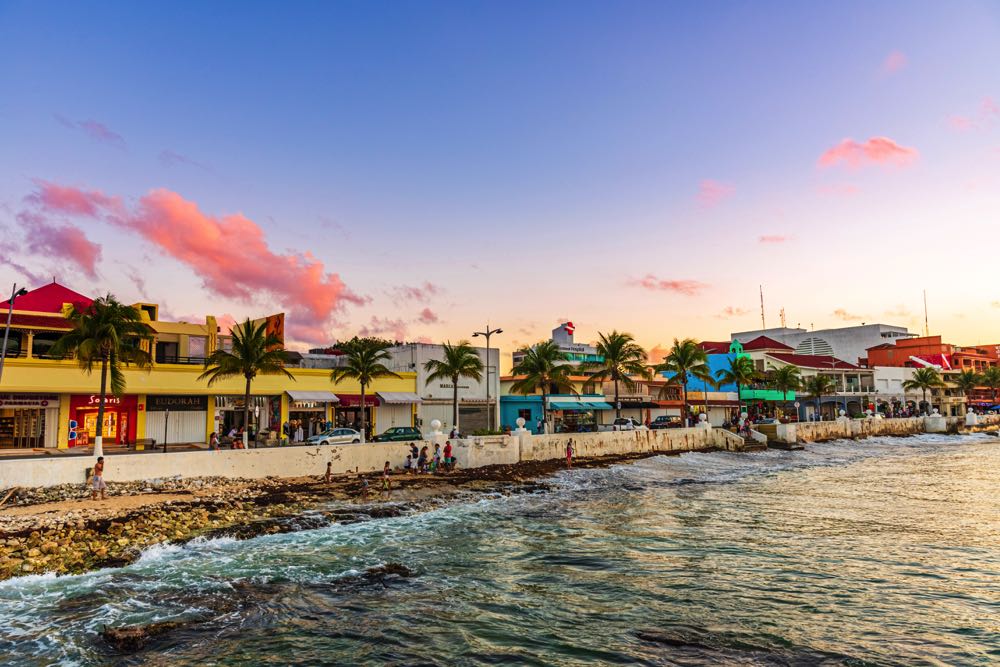 Since San Miguel is located on the west coast, one of the best activities here is to walk the broad sidewalk along the seafront at sunset.
During the day when the cruise ships are in port, the sidewalk is very busy with cruise passengers, but outside of that time, it's fairly quiet.
In the middle of San Miguel is the Zocalo (a central park), every Mexican city or town has a Zocalo. It's a meeting place for locals or a spot to sit and just people-watch.
If you are in Cozumel on a Sunday evening head to the Zocalo at around 8:00 pm for many free events.
☞ In Mexico, you'll find numerous seaside promenades with zocalos and free activities going on. Don't miss wandering along the Malecon and seeing street performers, these are some of the best things to do in Puerto Vallarta, La Paz and many other Mexican cities.
14. Go Shopping
If you are in need of some retail therapy during your trip, there are many opportunities for shopping in Cozumel. These are some of the main shopping areas where you'll find clothing, souvenirs, jewellery and more:
⇒ See Also: 21 Awesome Things To Do in Oaxaca City
15. Experience Temazcal Cozumel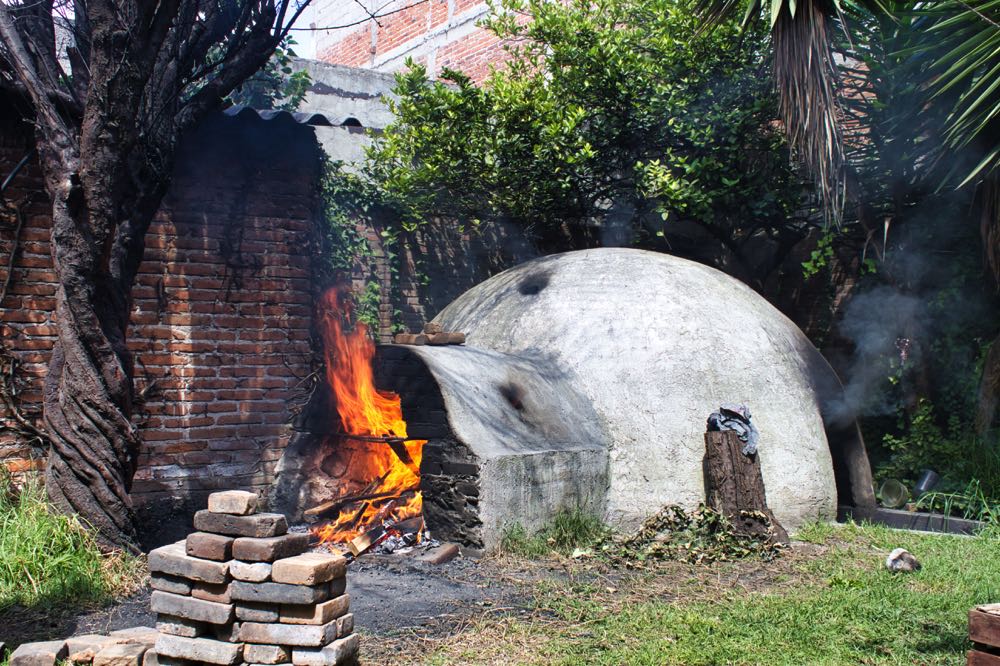 A Temazcal is an ancient Mayan ceremony, and while it's one of the top things to do in Cancun, it's also an incredible experience here in Cozumel.
You'll enter into a brick hut that is warmed by volcanic rocks – similar to an experience in a sauna – and will be greeted by a Shaman.
During the Temazcal ritual, your body is put through a process of cleansing, relaxing and purification. It ends with a cooling swim in the nearby cenote.
The whole ceremony is a very spiritual experience and if you have a chance, don't miss it (there are a few places, but you can check out this one). This is one of the most unique things to do in Cozumel.
16. Scuba Diving (one of the best things to do in Cozumel)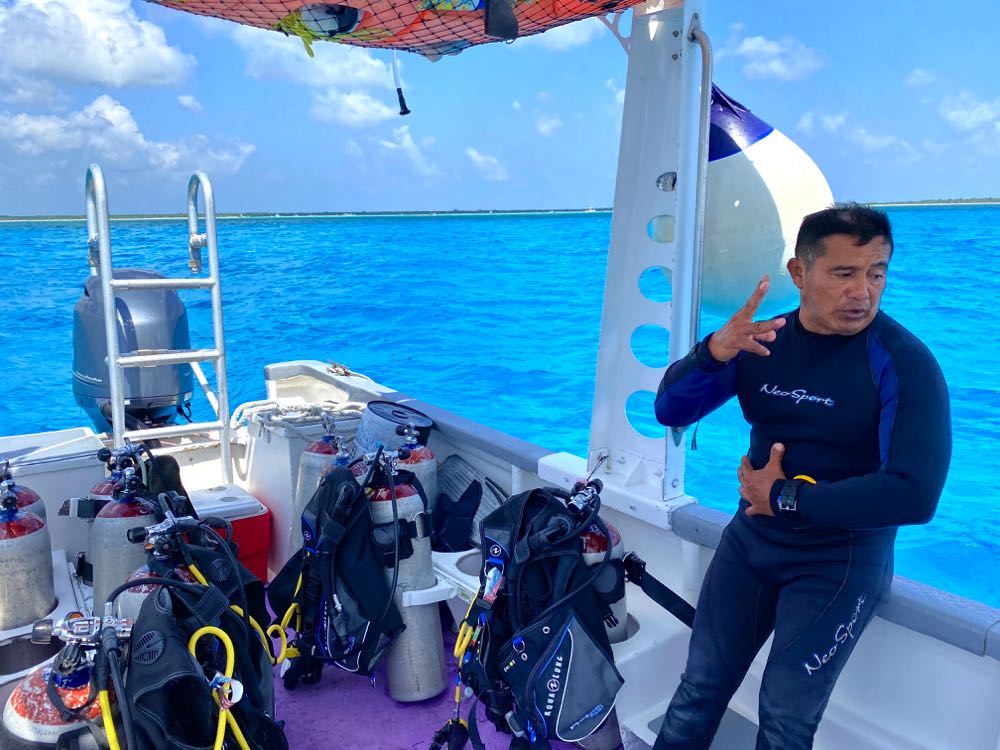 Scuba Diving along the Mesoamerican Reef is second to none. If you are an advanced scuba diver, you have the option to dive at advanced sites in Cozumel like Maracaibo, Devil's Throat, Cathedral or Barracuda.
Cozumel is known for its incredible snorkelling and scuba diving, so make sure you jump in the water during your trip!
If you haven't tried scuba diving before, there are PADI courses available. There are numerous dive centers in Cozumel, always do your due diligence and choose a reputable company.
We recently spent a week scuba diving in Cozumel and did a total of 12 dives with Scuba Tony. The captains and dive guides were all very professional and welcoming, and the dive boat and equipment were in great shape.
You can either meet at their location in the marina or, if you're staying in the south, the dive boat will pick you up directly from your hotel's jetty — how cool is that?!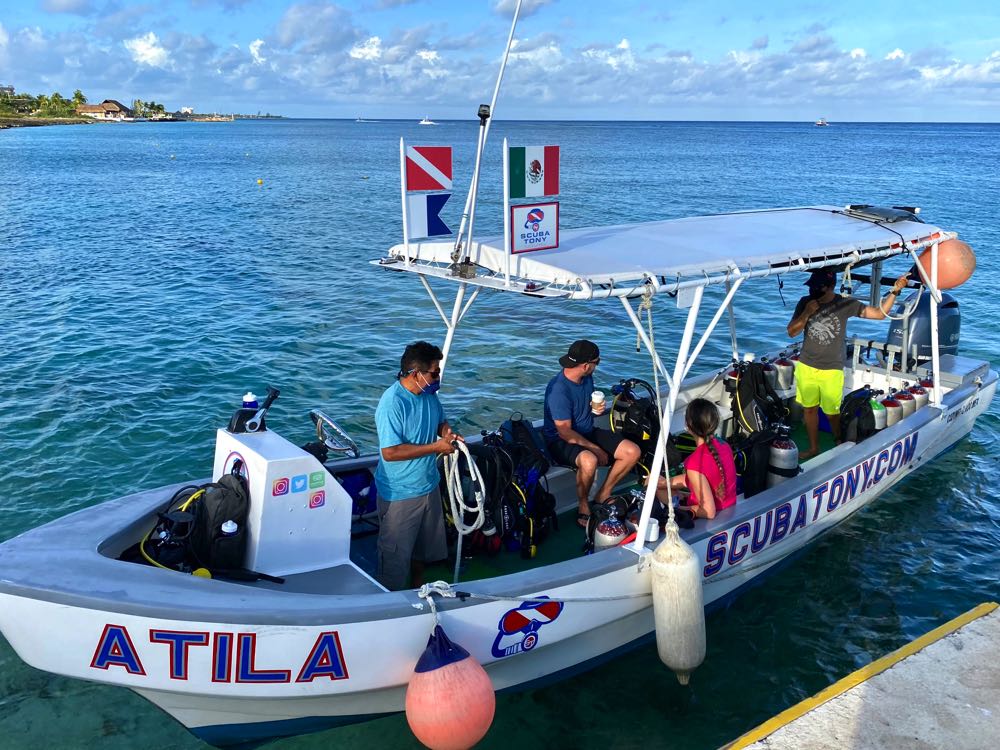 Whether you're open water, advanced or just learning how to dive, you'll be impressed with the underwater world. No matter your experience level, you'll love spotting turtles, rays, eels, lobster, fish and of course, colourful coral.
Night diving is also popular with Scuba Tony. This is a unique way to experience the critters — expect to spot octopus, sharks, eels and more. Diving in Cozumel is popular, for good reason. Learn more about Scuba Tony here.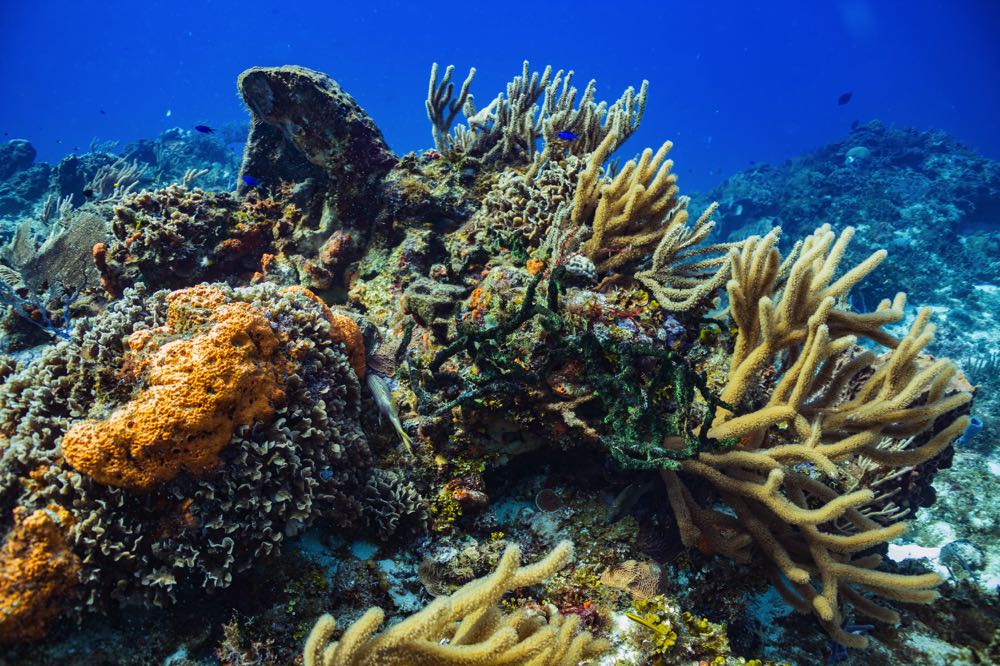 ⇒ See Also: 21 Top Things To Do in San Miguel de Allende
17. Eat at Local Mexican Restaurants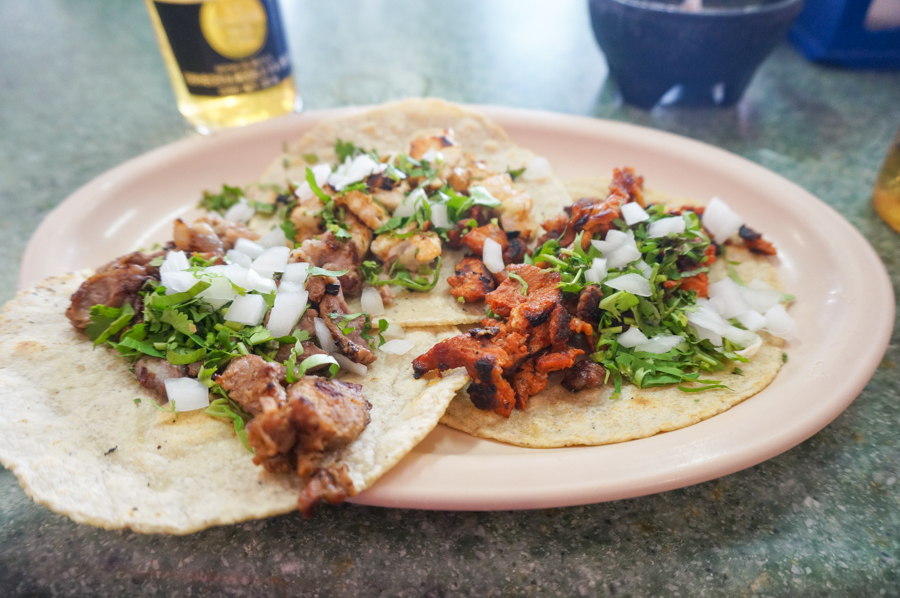 Mexican cuisine is our favourite. Eating street food is one of the best things to do in Mexico City, but if you're not heading to the capital, you'll still be spoiled for choice in Cozumel.
Think burritos, tacos, tortas, ceviche, enchiladas, churros and of course drinks such as tequila, mezcal, margaritas and a chilled Corona with a slice of lime.
Some of our favourite Cozumel restaurants are:
18. Cozumel Chef Food Tour (one of the top things to do in Cozumel for foodies)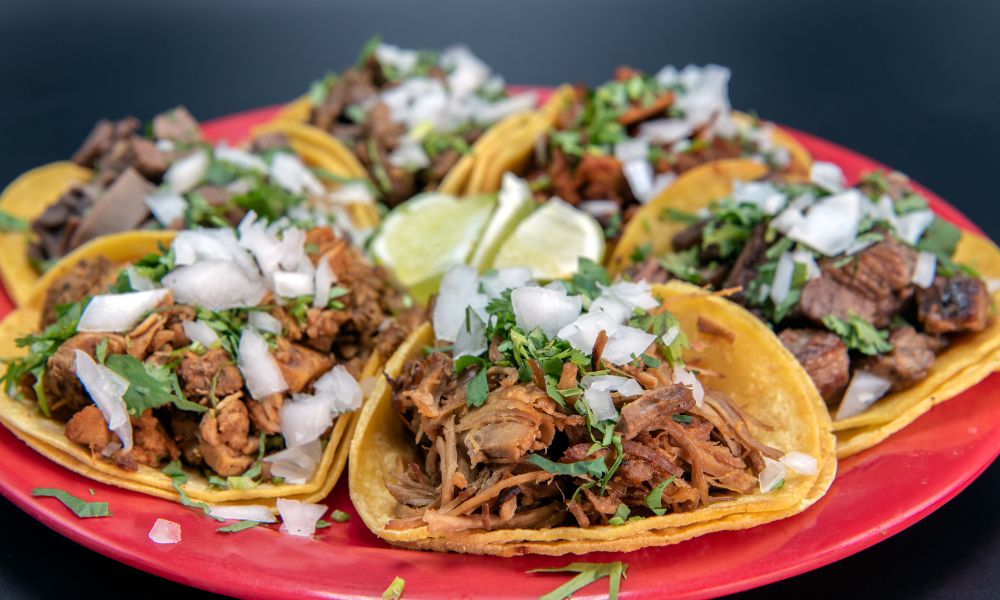 If you enjoy food tours Cozumel Chef Food Tour is the one for you. The tour takes you to several different Cozumel restaurants where you enjoy a Mexican dish and a local drink.
The places you will visit are off the usual tourist path, meaning you'll be eating like a local. Even vegetarians are well catered for during this tour.
This is one of the top Cozumel excursions if you enjoy authentic Mexican food. Make sure to come hungry! For more information and booking, click here.
⇒ See Also: 10 Things To See and Do in Guanajuato
19. Ha Haak Paddleboarding Cozumel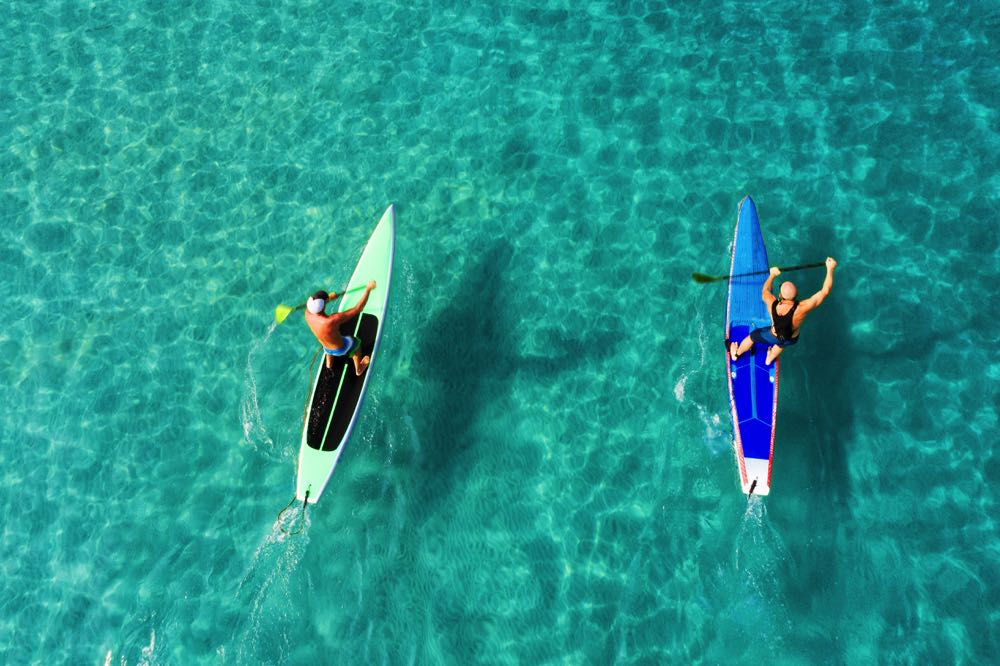 If you are a regular paddleboarder, Cozumel will wow you with its crystal clear blue waters, and if you're a beginner, this is the place to learn.
Ha Haak provides a super easy intro lesson for first-timers that will get you standing up on a paddleboard in no time.
Ha Haak's location at Mr Sancho's Cozumel Beach Club, South Hotel Zone, is the perfect place to enjoy the sport ($35 for a rental). For more details click here.
20. Deep-Sea Fishing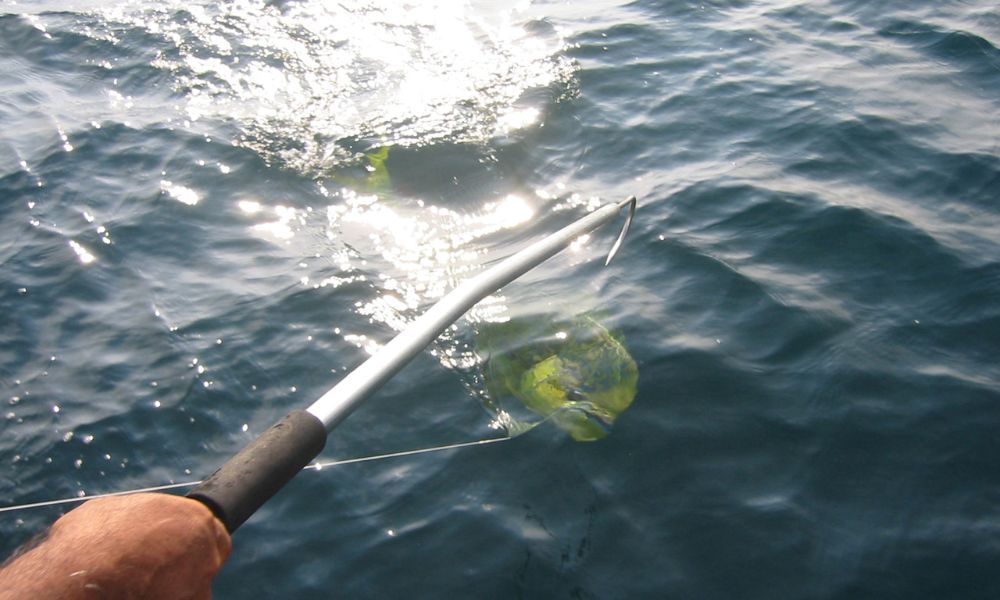 For Deep Sea Fishing enthusiasts, Cozumel is the perfect location and one of the top companies (Beach Bum Cozumel) offers an awesome experience. Even if you're not a hardcore fisherman, this is still one of the best things to do in Cozumel.
Barracuda, mahi mahi and triggerfish are some of the local catch around Cozumel. You can catch tuna all year round, and from March to July white and blue marlin and sailfish are available. For more information and bookings click here.
⇒ See Also: 21 Things To Do in Mazatlan, Mexico
21. Watch Sunset
At the end of the day, nothing beats a good sunset with a cocktail in hand. We recommend checking out Hemingway, El Palomar Restaurant and Bar and La Monina on the west side of the island. These are all great places, and were where we frequented during our trip to Cozumel.
If you head north about 5 minutes from the Ferry Terminal you will be greeted by El Palomar, who have actually stopped serving plastic straws, way to go! A margarita on the porch at sunset is a great way to end the day.
If sitting at a restaurant isn't your thing, you can always watch the sunset from the malecon, a jetty or the beach…the best free Cozumel activity for sure.
More Fun Cozumel Activities
There are so many more fun things to do in Cozumel, I had to add some more to the list.
Paddleboarding Fun
If you've ever wanted to try paddleboarding, Cozumel is a great place to give it a go. This 5-hour jeep and paddleboard tour will take you around to some fun places around the island to get on the board with an instructor and give it a go. Already experienced? It's still a great time on the water. Click here to book.
Go Sea Scootering
If you've never heard of a sea scooter, you need to have a look at this tour. Explore sunken ships and the beautiful Caribbean sea, while an underwater scooter does all of the "swimming" for you. Afterwards, enjoy a market and a local Mexican lunch. Find out more about this fun day trip in Cozumel here.
Snorkelling at Night to Spot Octopus
After getting briefed by your guide, you'll put on your snorkel gear, turn on your light and hit the sea. You won't be going by boat, just simply walking into the water from the shore.
Join this highly rated, 4 hour+ snorkelling trip, and spot octopus, turtles, squid, and more in the wild. This is an experience you won't forget and is definitely one of the best things to do in Cozumel at night. Learn more here.
Join a Cooking Class
If you're looking for things to do in Cozumel for foodies, check out this fun cooking experience. Start the trip by visiting a local market and learning about the typical foods of Mexico. Then, head to a family home and learn how to make authentic Mexican dishes…and of course, eat them! You'll make dips, main dishes, snacks and drinks are included as well. Find out more here.
Where To Stay in Cozumel
Cozumel is a relatively small island, so you can stay pretty much anywhere and then just get around by car or golf cart. Having said that, for beach lovers, you'll want to stay on the west coast as the east is rugged and windy.
Whenever I visit Cozumel, I plan to do a lot of diving so I'll stay at a place that has its own pier. Here are a few of my recommendations for the best accommodation in Cozumel. For more, be sure to check out our Where To Stay in Cozumel Guide.
Stingray Villa: We spent 5 nights in this beautiful little 4-room boutique villa hotel that's just a few short blocks from the sea. The rooms have cool painted interiors and all of them face towards a lovely and quiet shared pool. If this one is booked, or isn't your style, a highly rated option is Villas El Encanto.
Landmark Resort: We stayed here the last time we were in Cozumel and loved it. In fact, we could see ourselves spending weeks or even months in this beautifully decorated, spacious apartment with sea views. Highly recommended.
The Westin: A cool hotel on the north end of Cozumel that has its own private beach area, an outdoor pool, an onsite restaurant and some cool free amenities like snorkel gear.
Best Restaurants in Cozumel
Cozumel is a food-lovers paradise. We ate at lots of different local and international restaurants during our stay there. Of course, many menus feature seafood, but there are lots of other great dishes like steaks, burgers and pasta.
Here are some of our favourite restaurants on the island of Cozumel.
Buccanos: We love this little restaurant/bar on the beach. There's a beautiful sunset view, good food and tasty cocktails.
La Monina: One of our favourite little Mexican restaurants on the beach in Cozumel. Make sure you try the seafood here.
Lobster Shack: This was the first meal Nick ate on our last visit to Cozumel. These lobster rolls are the best we've had since our time in Nova Scotia.
Sereno Cozumel: Probably the best view from a restaurant on the island, Sereno also has great food and friendly service.
The Coffee Cozumel: Probably the best cafe in Cozumel. The coffee is tasty and so are the breakfasts.
The Maple Bakehouse: Another great place for breakfast.
Cozumel Travel Itineraries
As I've said before, Cozumel is a small island so most people will either visit for a few days or a week. Below I've included some suggested itineraries for those time frames.
3 Days in Cozumel
On day one, wake up and head to The Coffee Cozumel for a morning brew and breakfast, then join a Private Beach Tour with Lunch & Snorkelling. That'll take most of the day, so you might have time to check out the Mayan Ruins in the afternoon before heading to a beach bar for sunset.
On day 2 start your day with a deliciously sweet breakfast at The Maple Bakehouse. Then you can either head out on a day trip snorkelling tour, or go for a couple of dives if you're into diving.
If you make it back in time for lunch, hit up Sereno for some tasty tacos. Then spend the afternoon at a beach bar before going to El Mirador in the afternoon for sunset. End the day at Buccanos for a later afternoon cocktail and dinner.
On the last day, wake up and go to whichever place you liked more between The Maple Bakehouse and The Coffee Cozumel for some coffee and breakfast. Then either join a private jeep tour. This will take most of the day and include lunch, so in the afternoon when you're done, consider visiting the Cacao Company.
Enjoy dinner at La Monina or head to the Lobster Shack for a quick roll, then head to El Palomar Restaurant and Bar for sunset cocktails and if you're lucky, some live music.
One Week in Cozumel
For the first 3 days, do all of the activities from the 3-day Cozumel itinerary above. On day 4, Visit Punta Sur Ecological Park and Playa Mia Grand Beach Park. You can have lunch at the latter, or go to a Beach Club for a late lunch and a swim. Finish the day off with a sunset Sail in a Catamaran.
On day 5 wake up early and go Deep-Sea Fishing. That will take most of the day and include lunch, when you're done, come back to Go Shopping. In the late afternoon, Experience Temazcal Cozumel before heading to La Monina for a tasty seafood dinner.
Day 6 can start with a coffee and a pastry at your hotel, before Visiting San Miguel, the Capital of Cozumel. For lunch, Eat at Local Mexican Restaurants in the capital, before Visiting the Cozumel Pearl Farm. In the afternoon, head to Ha Haak for some Paddleboarding. At night head to Monkey Beach Club for some fun music and food.
On the last day, wake up and have a quick snack for breakfast before meeting for the Cozumel Chef Food Tour at 11am. This will bring you through lunch to the late afternoon. At this time, just head to a beach club and enjoy your last day on the sand, swimming and snorkelling. I recommend Sky Reef or Mr. Sanchos.
Cozumel Travel FAQs
Is Cozumel safe?
Cozumel is very safe. It's a small island where everyone knows everyone. There is very little crime on the island and you will be safe travelling to pretty much every corner. Just be careful if you think of swimming on the east coast as it's very wavy and dangerous there!
When is the best time to visit Cozumel?
While you can technically visit Cozumel year round, the best time to visit is between November and March. These months are out of the hurricane season, have lots of sunny days and are pleasantly cool.
What can you do at night in Cozumel?
Cozumel is pretty laid back, so don't expect a crazy nightlife scene here. Having said that, Woody's, Wet Wendys, La Rumba and The Money Bar are pretty cool places to have some drinks and dance into the wee hours.
Is Cozumel a good destination for family travel?
Absolutely. There are plenty of things to do in Cozumel for children including snorkelling, enjoying the calm water of the beaches, heading to nature reserves and going in submarines.
What should I pack for a trip to Cozumel?
Bring lots of sunscreens, plenty of bathing suits and some snorkel gear. Also, don't forget a hat and a cover-up as the sun here can be intense even when you're wearing sunblock. Most other things you might need can also be bought on the island when you arrive.
Should I tip in Cozumel?
Generally, Mexico is a tourism culture where Americans and Canadians have brought their tipping customs to major tourist destinations like Cozumel. In restaurants, 10-15% is pretty much expected. Cleaning staff would appreciate $2-$3 per day at your hotel and taxis / tour guides will expect a 10% tip most of the time.
Is it safe to drive in Cozumel?
Cozumel is an easy place to drive. You can rent a car, or get a golf cart. Both are fun and easy ways to get around. Just be aware of one-way streets and narrow beach roads.
Conclusion
Cozumel is a true island paradise. It's laid back just like the locals and offers the visitor a quieter atmosphere than its coastal neighbours.
This island offers the best of adventures under the sea — where else in the world could you visit an underwater museum, dive to the bottom of the ocean onboard a submarine or snorkel around a pearl farm?
Cozumel is an island that will wake you up with sunrise on the eastern side, while just 10 miles across the island, you can enjoy a sundowner on the west coast. There are numerous fun things to do in Cozumel and we hope this list gave you some good ideas of where to start.
---
Travel Resources for Cozumel
✓ Wondering where to stay in Cozumel? There are numerous accommodation options on Booking.com – from luxury resorts to midrange hotels and cute guesthouses. Goats On The Road stayed at Stingray Villa which is a 4-villa property with a pool. Stingray Villa offers excellent value for money and is in a great location. Close to restaurants and bars, a couple of blocks to the sea — yet, you'll enjoy a quiet night's sleep. Learn more here.
✓ With all of the adventurous things to do in Cozumel, it's important to have adequate travel insurance. Goats On The Road use and recommend Safety Wing (one of the most popular options for travellers and digital nomads). Click here for a free quote.
✓ If you'd like to rent a car in Cozumel and are scuba diving with Scuba Tony, they offer a rental car for their customers. If you're not diving with that company, you can have a look at Expedia for car rentals. Click here to find the latest prices and be warned that you will have to pay extra insurance on top of the listed price.
✓ For tours, activities and other things to do in Cozumel, check out Get Your Guide for low prices and excellent service. Always cross-reference your tours with reviews and find one that suits your needs.
Like This Article? Pin it!