The Greek island of Crete has always been the perfect destination for a relaxing holiday. It's full of exciting experiences and is ideal for any kind of traveller. In fact, there are so many incredible things to do in Crete that it can be kind of overwhelming to decide where to go on the island!
Crete is the largest island in Greece and offers stunning shores where you can lazily lounge all day long under the warm Mediterranean sun. In contrast, there are imposing mountain peaks and gorges waiting for you to conquer.
Home to unique natural scenery and endless opportunities for entertainment, it's always hard to come up with a list of the best things to do in Crete.
15 Best Things to Do in Crete
I've been living on the island for over 5 years now, and have discovered all of the amazing places to visit in Crete, and the top sites and attractions. It's not only my favorite place in Greece, but easily one of my favorite places in the whole world!
This list featuring 15 unique things to do on the island will certainly help you decide why you need to visit Crete at least once in your lifetime — it really is one of the top places to see in Greece.
Here's my list of the top 15 things to do in Crete, Greece.
1. Discover the Beautiful Beaches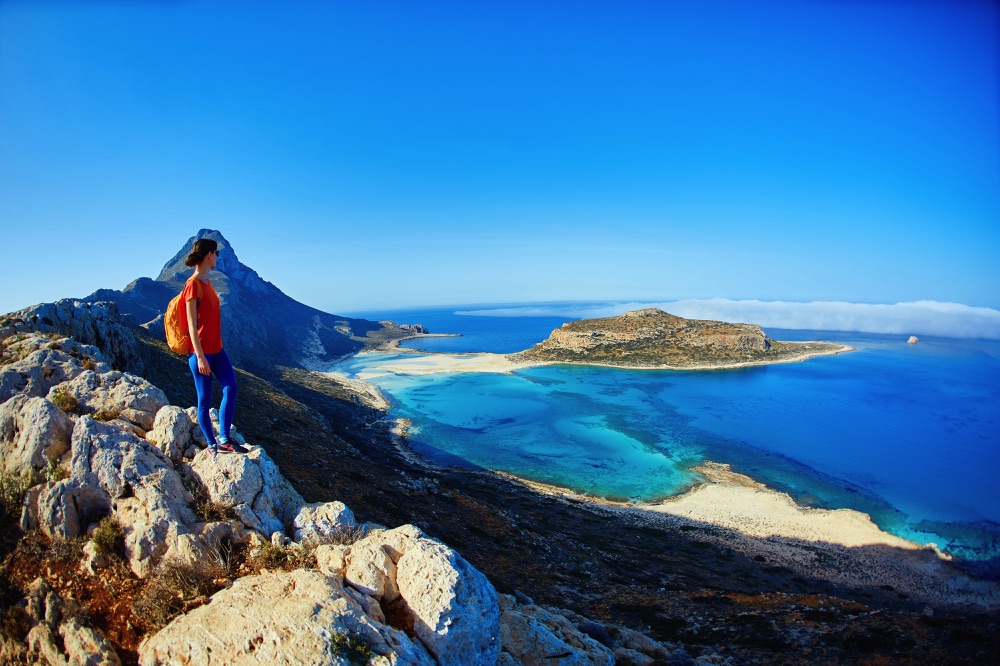 There are several beaches that you can explore in Crete, Greece. I've made it my mission to dip my toes in the sea from all of them.
Three of Crete's most famous beaches are in the region of Chania — visit them all or choose the one that best suits your holiday style. Some of the top beaches in Greece are found in Crete, so don't miss them.
Balos Beach and Lagoon
Balos Beach is located towards the end of the Gramvousa Peninsula, about one hour drive from Chania.
If you prefer to skip the road to Balos, which is mostly a dirt track next to a steep hill overlooking the sea, it's a good idea to book a day cruise departing from the nearby harbour of Kissamos.
A day cruise will not only take you to Balos but also to the close-by island of Imeri Gramvousa.
The beach of Balos is one of the most exotic places on the island. The crystal waters form a shallow lagoon that is surrounded by a harsh mountain landscape of striking contrast against the turquoise seas.
The beach is well organized although there's just one canteen on the beach. If you're on a budget, I'd suggest you pack your lunch so as to save some money.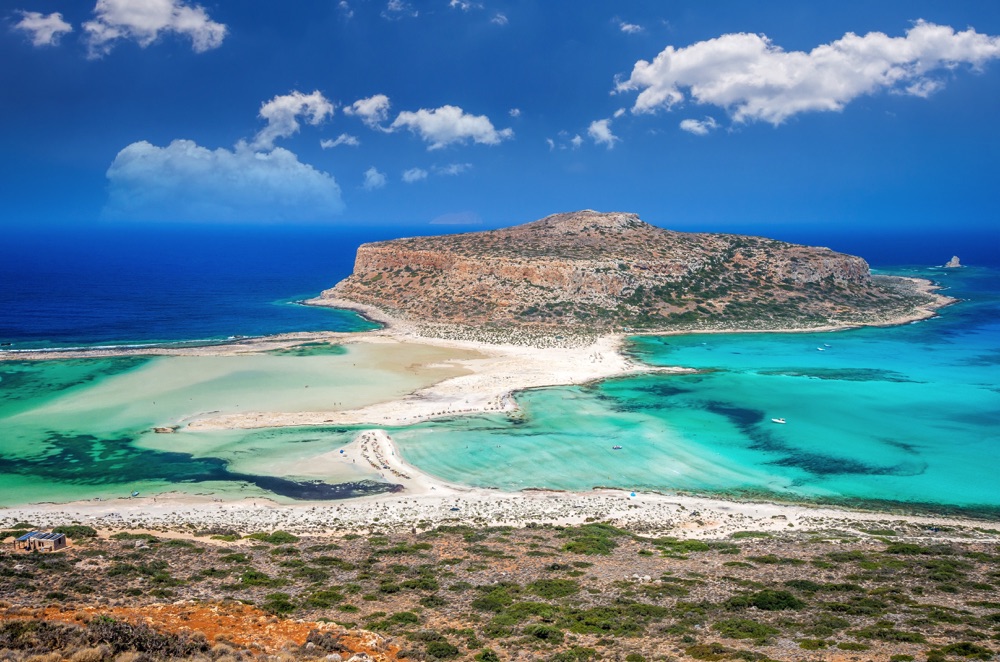 No matter whether you visit Balos by car or boat, don't overlook how merciless the sun can be in Crete. Carry enough water with you and high SPF sunscreen lotion.
Pink Sand Beach of Elafonisi
Elafonisi Beach is another spectacular place to visit in Crete. It's a worldwide famous shore known for its fantastic pink sand, but also for a fairly calm sea with alluring shades of blue.
The shore is wide and although it can be really packed in summer, there's always enough space for everyone.
Elafonisi is about 70 km south from Chania, and although there are buses going there from Chania's central station, the best way to get there is by car.
To reach Elafonisi, you can drive through the gorge of Topolia or combine the trip with a stop on Crete's third famous beach, Falasarna, driving along the coastal road. For those of you who don't have a vehicle, join this highly rated trip to Elafonisi Beach.
Falasarna Beach
The wide shores of Falasarna are on the west coast of Crete and it's the best place on Crete to enjoy the sunset. The village is small and relaxing, with not many things to do, but I always have a good time there anyway.
The main reason to visit Falasarna is the spectacular bay and the ideal weather conditions that make it a perfect place to practice windsurfing and other water sports.
There are a few beach bars and restaurants serving basic dishes and cold drinks, so you don't need to pack a lunch if you plan to spend your day in Falasarna.
2. Stroll the Alleys of Chania's Old Town
The old town of Chania has often been described as Crete's prettiest city, and for good reason! The old town is home to an elegant Venetian quarter, a romantic old port, a beautiful Egyptian lighthouse, and much more.
A great way to get to know the city when you first arrive is to join this walking tour with a local guide. During the experience, you'll discover hidden areas, fantastic restaurants and learn about Chania and the island of Crete. Learn more about this affordable, highly-rated trip here.
The Venetian district of Chania's old town is the perfect place to admire the stunning urban landscape of the city. You can also visit the old Jewish neighbourhood of Zudecca which is home to a Synagogue dating from the 15th century.
On the seaside area, you can step into the Ottoman past of the island by visiting the small Mosque of the Janissaries, one of Chania's best-known landmarks with its typical pink domes and arches.
At night, you can dine in any of the several tavernas that line up along the Venetian Arsenals. This is the perfect spot to enjoy a sunset while sipping a glass of the local Vidiano white wine (my personal favorite).
Also known as the New Marina, the Arsenals are a great place to experience the unique flavors of Crete.
Choose Salis for a refined dining experience with products coming directly from the producers and the restaurant's own winery.
If you're on a budget, instead, go for a round of local meze (small Greek dishes) in Faka. The views of the harbour are equally inspiring in both venues.
To end the day, have a cocktail in Pallas, right in front of the lighthouse. There you can listen to some music and engage in conversation with the friendly locals.
☞ SEE ALSO: Guide to Visiting Elounda, Crete
3. Catch a Ferry to Loutro (One of the best things to do in Crete)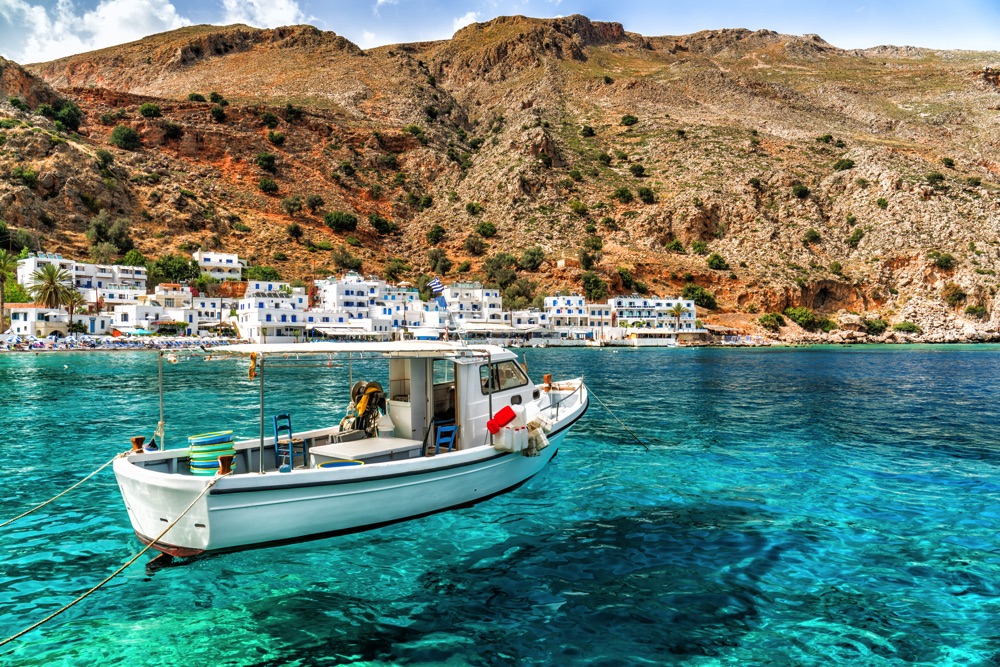 Taking the ferry to small fishing village of Loutro is one of the top Crete activities, both for the destination and the trip to get there. Every time I do it, I'm astounded by how gorgeous the surroundings are.
One of the most scenic drives in the region of Chania is the one that takes you all the way down to the southern village of Chora Sfakion, passing through the impressive gorge of Imbros. Once in Chora Sfakion, reach the port and board a ferry to spend a day or even two in Loutro.
If you're an experienced hiker or simply just love adventures, you can also reach Loutro by hiking the coastal mountain trail that connects Chora Sfakion to the village. On your way, you can stop and swim in the wonderful hidden beaches of Illingas or Glyka Nera.
There's not much to do in Loutro, but that's the beauty of it.
Loutro is the perfect place to relax and enjoy a peaceful holiday, and it's not unusual for day-trippers to change their mind on the spot and book a stay once they're there.
You can swim in the emerald green waters and enjoy the simple but tasty local cuisine served in any of the seaside tavernas. My favorite has always been Notos, specializing in seafood but also catering to vegetarians. Their prices are also very budget-friendly.
4. Explore the Local History in Arkadi Monastery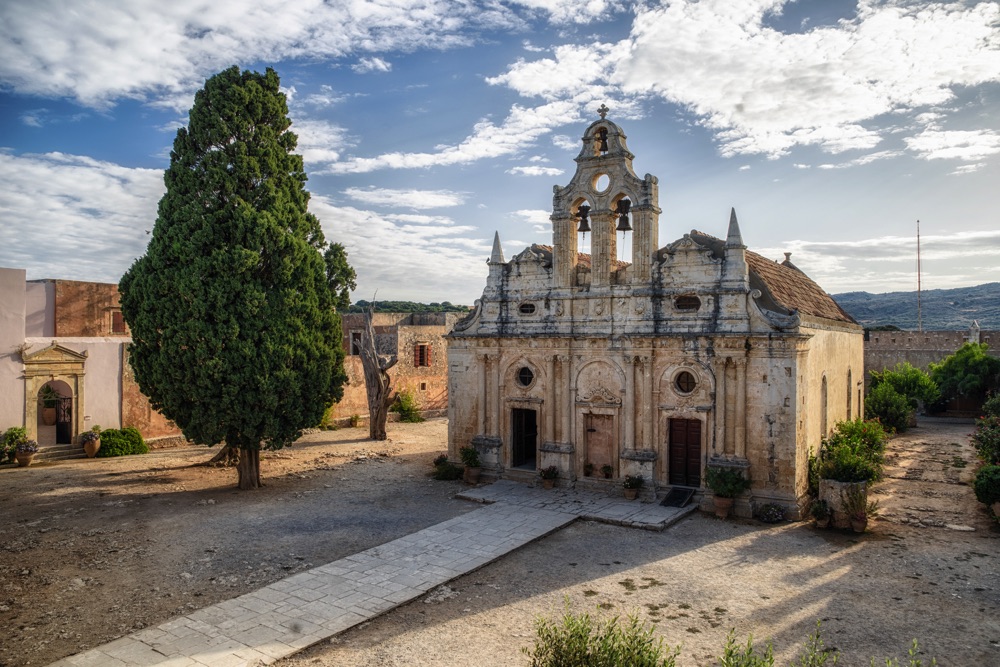 Arkadi Monastery is the most important spiritual center of Crete. It's a place loved by the locals not only for the beauty of the church and the gardens but especially because of the key role it played during the times of the Ottoman occupation of the island.
The Holocaust of Arkadi is an important event in the past of the island. About 900 people – mostly kids and women – chose to take their own lives rather than surrender to the Turks.
These events did not lead to the immediate liberation of the island but did start a process of international support which, by 1898, finally put an end to 267 years of oppressing ottoman ruling on the island.
Arkadi Monastery is one of the many monasteries of Crete. It is about 25 minutes away from the city of Rethymnon, and if you're a real fan of local history, it could be a great day trip if combined with a visit to the Archaeological Site of Eleftherna and its museum.
Address: Rethymnou-Arkadiou 741 50 Rethymno, Crete, Greece
5. Admire the Turkish Architecture in the Old Town of Rethymnon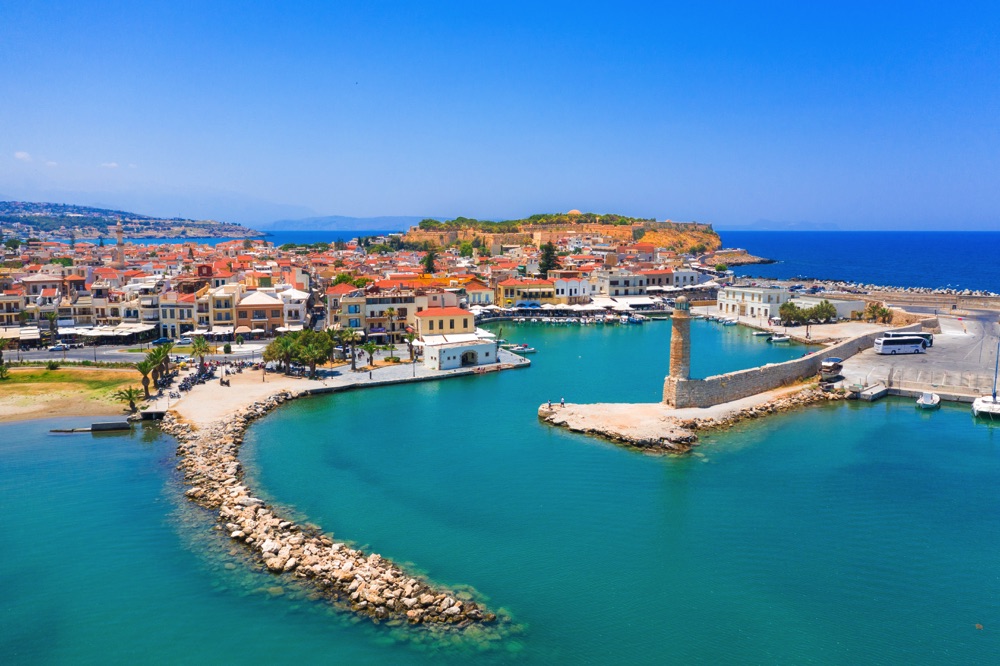 One more great thing to do in Crete is to pay a visit to the old town of Rethymnon. This is one of the first spots I take my out-of-town visitors so they can get an idea of what to see in Crete beyond the most famous places.
Rethymnon is not just a gorgeous Venetian town with a picturesque port and a maze of cobblestone alleys, it's also the place where the rest of the Turkish past of the island is better preserved and easy to discover.
In the town, it's a good idea to explore the fantastic Venetian mansions with wooden balconies in perfect Turkish style. You'll also find high minarets, such as the Valide Sultana minaret and the one in the Mosque of Neratzes.
However, the most imposing mosque in town can be visited inside the Fortezza, the imposing Venetian fortress that faces the Sea of Crete.
Once you're done exploring, you can enjoy lunch or dinner in the old town.
For a quick and light lunch, choose Raki BaRaki for the endless choice of meze. For a more refined meal, Avli is one of Crete's most famous restaurants. It has a beautiful herb garden and one of Greece's best wine lists.
6. Go Wine Tasting
It's impossible to visit Crete and not come across one of the over 50 wineries that populate the villages of the island. Most wineries are open to the public and produce fantastic wines from 12 different grape varieties that grow only on Crete.
The region of Rethymno is home to Crete's star grape, Vidiano, which produces one of the best white wine labels of Crete. One of the wineries open to the public in Rethymno is Klados, a boutique producer with just 6 labels worth trying.
For a fun day trip out, join this experience which includes transport, olive oil tasting, lunch, and drinks (5 different wines, raki, and limoncello).
In Chania, you should make a point to visit Manousakis winery, which isn't far from the center. If you're driving to catch that ferry to Loutro, you can check Dourakis winery, on the way to Sfakia.
Heraklion, however, is the most important wine region of Crete. Have a look at this fun experience which includes a 3-course meal with wine.
Lyrarakis winery is one of the most traditional places to visit in Crete. You can enjoy a small wine tasting session with a few labels and local cheese, or enjoy a complete meal with a total wine tasting experience.
There are some great wine tours that you can join in Crete, many of which include food as well. Drinking and driving isn't safe, and by joining a tour, not only will you be able to drink as much as you want, but you'll meet some great people along the way.
This highly-rated tour includes winery visits, olive oil tasting, lunch, transport, guide and more. This small-group tour offers 15 different tastings, lunch, olive oil, transport, guide and more.
7. Enjoy the Food and Scenery of Argyroupolis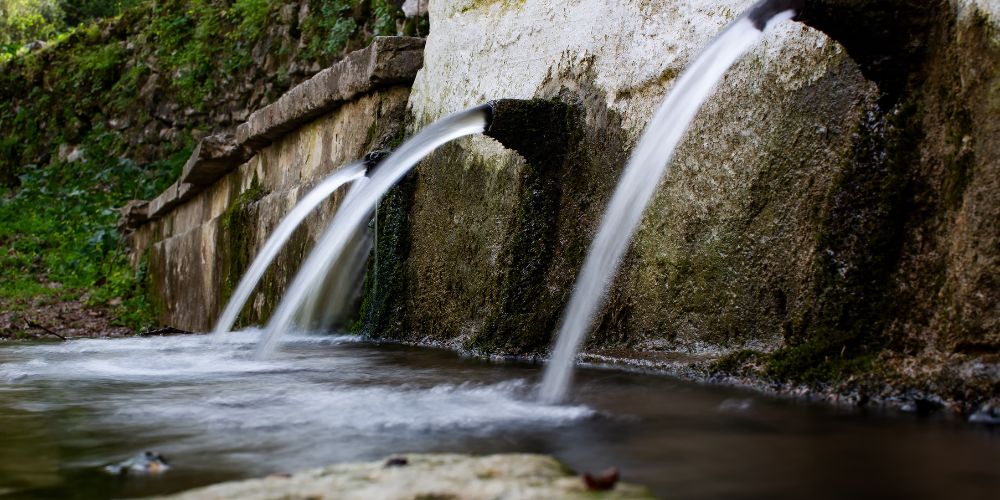 Halfway between Rethymnon and Chania, Argyroupolis is a very special little town that lies surrounded by green valleys, high mountains, and natural springs.
The green landscape is an inviting atmosphere for an afternoon away from the sea, to see a completely different side of the island.
Argyropoulis is famous among locals because it serves one of the island's best-known dishes, goat on the spit. However, many visit the village for a different food treat.
In Argyroupolis, it's also possible to eat fresh grilled trout. In fact, not many people are aware of the fact that, despite being an island, the protein of choice is not always fish.
On Crete, fish is mostly for tourists while locals prefer lamb or goat. For great fish, Argyroupolis is the answer.
8. Explore Ancient Knossos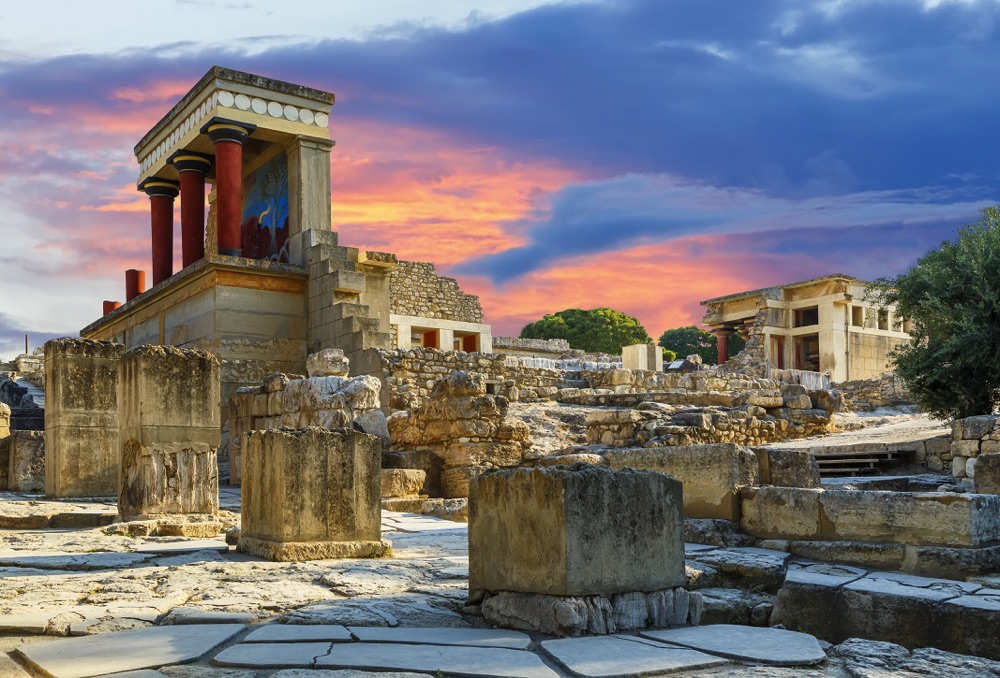 No visit to Crete is complete without paying a visit to the Minoan Palace of Knossos, about 11 km from the capital of Crete, Heraklion.
Knossos is one of the most-visited archaeological sites in Greece. Comparable to the Parthenon in Athens, it's also one of the biggest archaeological ruins of Europe.
The Minoan civilization flourished on the island over 3000 years ago, especially during the Bronze Age, and engaged in trading with other important Mediterranean cultures.
Inside the palace, you can admire unique buildings, storage rooms, and genius engineering inventions, including complex piping systems to provide fresh water to the inhabitants, prevent floods, and flush their toilets.
After checking out the archaeological site, head back to the center of Heraklion to explore the Archaeological Museum. It will shed new light on your recent visit to Knossos, putting everything into perspective.
You will be able to admire the intricate quality of the objects discovered in the archaeological site, currently exhibited in the museum.
The best way to visit Knossos is to book a guided visit. This will bring the site to life, plus you'll be able to skip the long lines and save a lot of time.
This tour includes both the Knossos site and the Archaeological Museum, a 90 minute guided tour with an English-speaking guide, and skip-the-line access.
Address: Knosos 714 09 Heraklion, Crete, Greece
9. Nightlife in Malia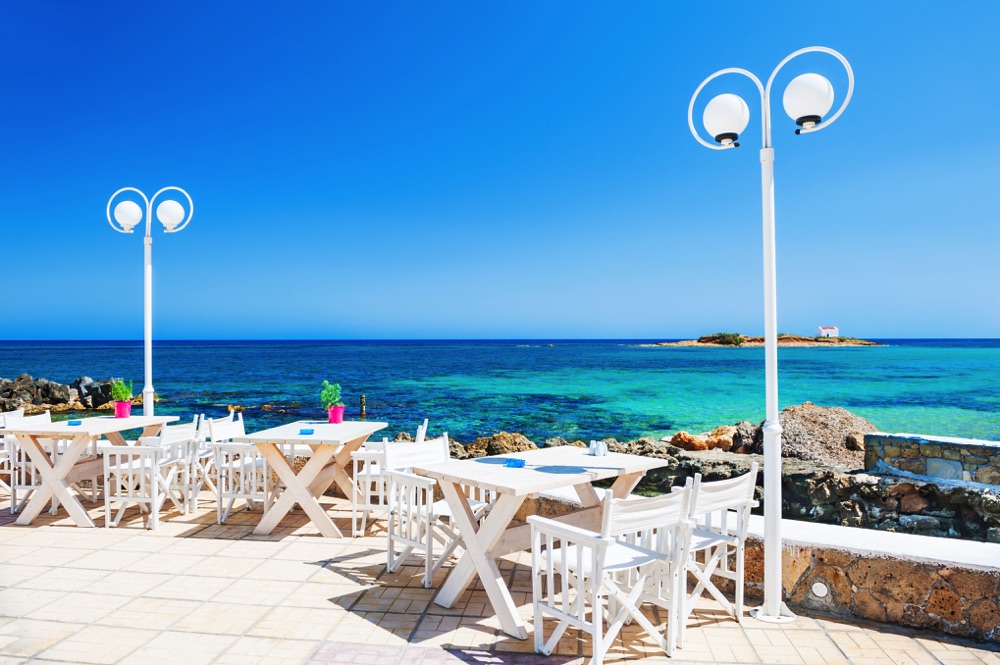 Malia is a lively seaside town on the northern coast of Heraklion, with a beautiful beach and a great variety of pubs, beach bars, and a few discos to dance the night away.
Those who travel to Crete expecting an exciting nightlife scene should maybe reconsider. Crete is not a crazy party island unless you visit Malia.
However, there's more to Malia than crazy evenings on the dance floor. If you're like me, you come for the party, but stay for the history.
The village was also an important Minoan settlement in ancient times, and today you can devote some hours to visiting the Minoan Palace of Malia, just a few meters from the Sea of Crete.
10. Swim in the Hippie Beach of Matala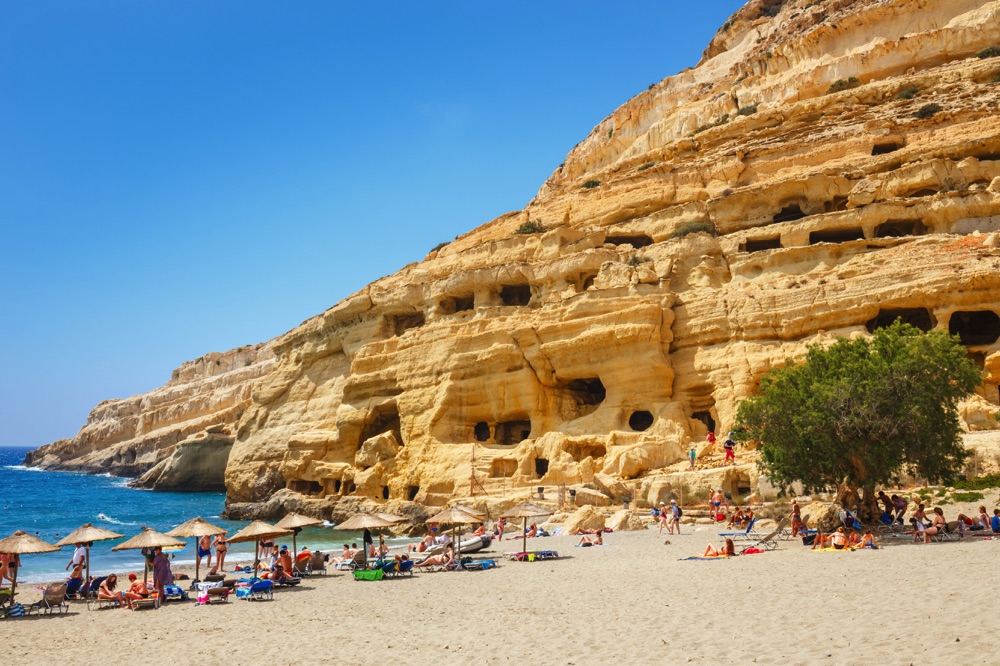 The southern coast of the region of Heraklion is famous all over the world for Matala. Matala has been a well-known hippie meeting point since the early sixties, and it was one of the first places where ex-pats would go back to them.
They were not digital nomads, but they were definitely the first expression of modern nomadism and rebellion against the norms. When I lay out my beach towel in Matala, I always feel like I'm part of this long tradition.
The hippies of Matala lived for months in the mountain caves that stand right next to the beach, living a simple life free from stress — a unique vibe that this small coastal town managed to maintain through the years.
These caves in the rock are one of the more unique things to see in Crete.
Despite being one of Crete's tourist hot spots, Matala is a tranquil resort to spend a few days disconnecting from the rest of the world. Click here for a day trip to this unique spot.
11. Go Village Hopping Around the Lasithi Plateau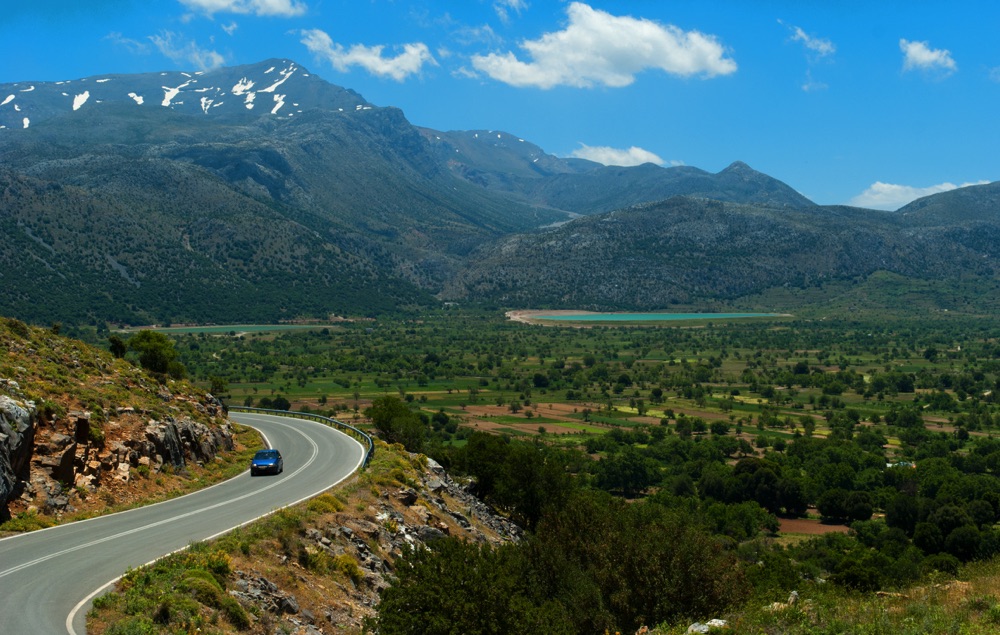 Once you've explored the central region of Heraklion, drive to Lasithi, Crete's easternmost region and the place that best treasures Crete's mountain tradition.
Probably the most authentic thing to do in eastern Crete is to drive around the traditional villages of the Lasithi Plateau. Some of them are so small that you'll need just a couple of minutes to see them.
The plateau is a wonderful green extension, where locals cultivate different kinds of fruits and vegetables, the tavernas cook and serve authentic homemade meals, and the mountain landscape is truly inspiring.
A must stop in the Lasithi Plateau is the small village of Psychro, known for the imposing Cave of Zeus, an ancient Minoan place of worship.
According to different legends, Greece's most important god, Zeus, was not just born on Crete, but he was also raised inside this cave.
12. Hike the Gorge of Richtis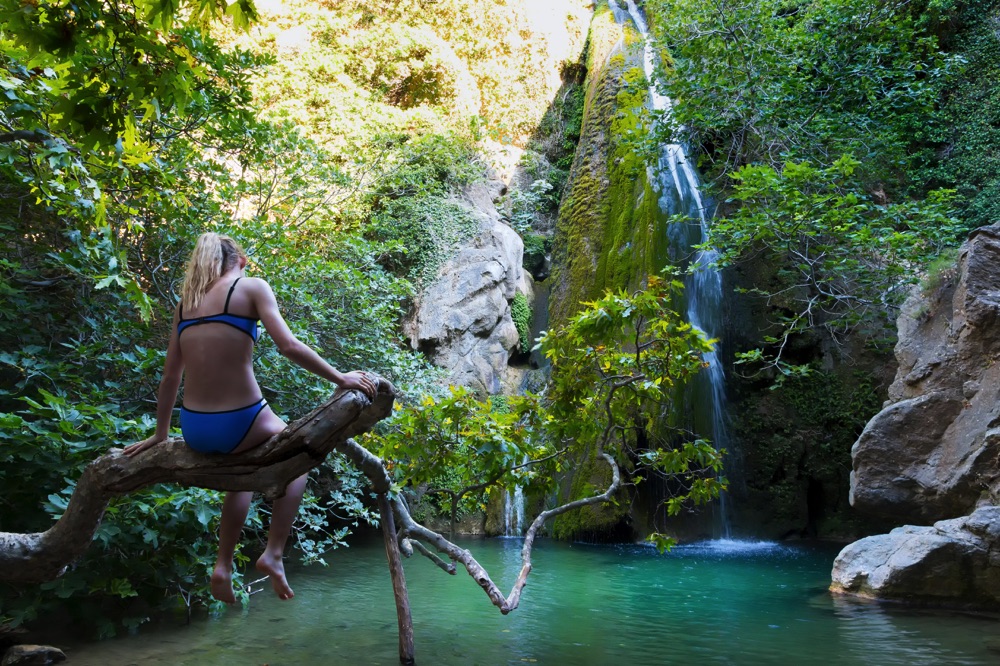 Forget the extremely busy Samaria Gorge, the Gorge of Richtis is one of Crete's lesser-known walking paths along a small stream. This is one of the most beautiful natural attractions in Crete and one of my favorite swimming holes and hiking spots.
Not everything is about mountain villages in the east. Along the coastal road that takes you from Heraklion to Sitia, you will find this fantastic natural place to visit that will certainly leave you in awe.
After about an hour hike through the green landscape, it takes you through a tiny but refreshing waterfall, and from there to a beautiful beach on the northern coast of the islands.
To hike the path you need to access the entrance of the gorge by car, and leave it before starting the hike, right next to the parking spot.
The beach is not organized, so take everything you might need, including a beach towel and cold drinks. After the hike, a swim at Richtis beach will be more than welcome.
13. Sunbathe on the Palm Tree Beach of Vai
The beach of Vai is famous for being home to one of Europe's largest date palm tree groves. It's located in a protected bay, well-protected from strong winds and sea currents, and the area has amenities such as restaurants, showers, and lifeguards.
The extreme east of Crete has some of the most beautiful beaches on the island, and Vai is one of the best. Anywhere close to the sea you drive in the region of Lasithi will offer spectacular scenic views and some of the cleanest beaches of Crete, most of them usually empty, since the area is considered to be quite remote.
Those of you who would rather swim in a more isolated beach will find a good alternative just 5 km away from Vai. The hidden beach of Itanos is another wonderful shore on the east coast, just beneath ancient Dorian ruins.
The place is truly spectacular during sunset. To best visit the east, I suggest you chose a place to stay in the nearby city of Sitia or in Agios Nikolaos.
14. Taste the Strong Local Spirit: Raki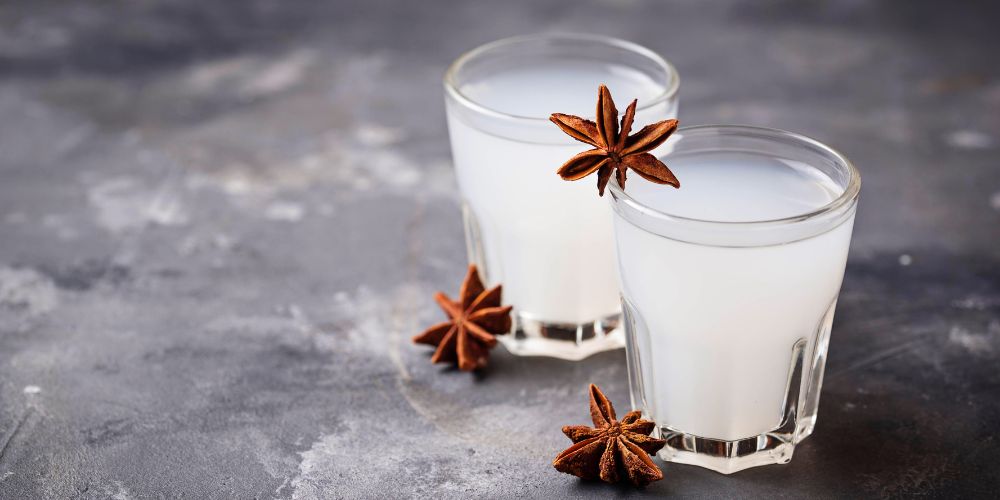 You might be wondering what raki is. Well, chances are that raki is the first (or close second!) thing you taste on the island. Let me explain…
Raki (also known as tsikoudia) is a strong, homemade spirit with high alcohol content. It's served as a complimentary treat after every meal usually together with fresh fruit or another sweet delicacy.
However, raki is much more than just a drink. It's a welcoming expression of hospitality typical of the island, and it can also be enjoyed before lunch, with a round of olives and acts as a fantastic starter for any meal.
15. Taste the Unique Cretan Cuisine in an Authentic Mountain Village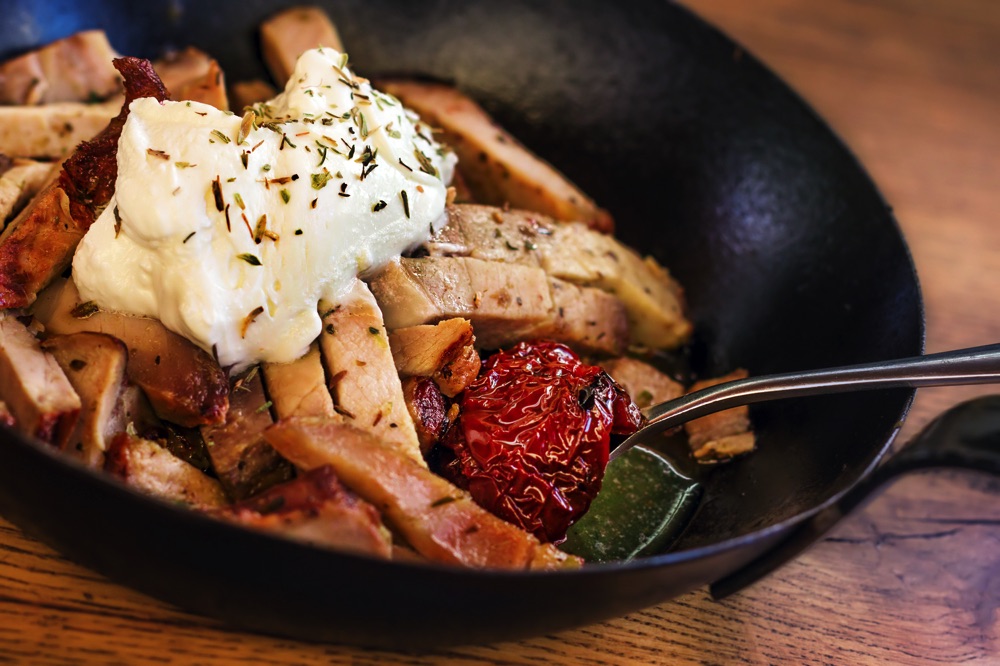 As I've already said, the best way to see the hidden places of Crete is by renting a car and driving around the island.
Driving in Crete is not really that difficult and it allows you to go through spots that you wouldn't have imagined existed. Besides, it's impossible to access some of these places using local public transport.
While driving around, you don't want to miss the most authentic cuisine.
Of course, you'll be able to taste the well-known Greek gyros while visiting the most important cities, but lunch in a mountain village will be a completely genuine experience of flavor and hospitality.
Just stop whenever you see a small taverna, you will be told the specials of the day and, trust me, no matter what you choose, you will be amazed at the fresh ingredients and unique taste of homemade olive oil, abundant herbs, and the tender meats.
And if you're a vegetarian, there's no need to worry, the Cretan diet offers an endless variety of greens and vegetables baked in pies, cooked in tomato sauce, or simply prepared with olive oil, sea salt, and lemon.
More Things to Do in Crete
There are so many activities and things to see and eat in Crete that I've added a few more to the list.
Join a Tasty Food Tour
No matter where in the world you are, one of the best ways to discover the local culture is through its tastes, aromas, and dishes. And on Crete, flavors are really simple and authentic but full of nuances that will seduce any palate.
In the city of Heraklion, you can join a gastronomic tour of the capital, while stopping at 8 authentic places off the tourist track. Not only will you eat your way around the city, but you'll learn about the island of Crete from your fun and informative guide. Learn more here.
Go Paddleboarding (SUP)
Get out on the water with this fun SUP trip in Chania. Meet up with your local guide, and head out on the water to enjoy some exercise, a swim, some sunbathing, and incredible views.
The trip is 2 hours and there are a few different departures throughout the day. Learn more about this fun experience here.
Cook Traditional Cretan Food
Learn how to make some delicious local food in this fun cooking class. The venue is located outdoors on a farm surrounded by beautiful olive trees… but, you'll be totally shaded from the sun, so the heat won't be a problem.
Together with your chefs and guides, you'll learn how to make a 4-course meal which you'll enjoy — with wine! Any leftovers are packed up for you to take with you. Find out more about this top activity in Crete here.
Go Paragliding (See Crete from Above)
This is one of the more adventurous things to do in Crete. Join the founder of Paragliding Crete and spend 15 minutes soaring high above the island, while enjoying the spectacular view.
The pilots are certified Professional Tandem Pilot instructors, Pilots of Paratrike Paramotor, and expert Paragliding pilots. You'll be in good hands. Find out more about this incredible experience here.
FAQs About the Best Things to Do in Crete
Here are some answers to some frequently asked questions about what to do in Crete.
What is Crete best known for?
Some of the most famous attractions in Crete are the Palace of Knossos, the old town of Chania, and the Samaria Gorge. And don't forget incredible beaches such as Elafonisi, Matala, and Vai, which are some of the most beautiful places to visit in Crete.
How many days are needed in Crete?
Although you might get a taste of the island over a weekend, I'd say you need at least five days to get a good grasp of what the island is all about. There are so many things to see in Crete that you might find you need more than a full week, or possibly even two.
Which is better, Crete or Santorini?
I think it mostly depends on how much time you have. Crete is much larger with a wider variety of things to do, so it's better for a longer trip. Santorini is much smaller and better suited for a shorter trip. I say, if you can do both, even better.
Is it worth it to go to Crete without a car?
Yes, you can enjoy many of the best places to visit in Crete without a car. Having one, however, will make it much easier to reach out-of-the-way Crete attractions like remote beaches and wineries.
Which part of Crete is best?
There are so many wonderful things to see in Crete, but if you can only choose one, I recommend Chania. Staying in the gorgeous old town gives you the best opportunity to have a classic Crete experience.
Now You Know What to Do in Crete
Any trip to Crete can feed your wanderlust and ignite your imagination from the initial planning phase. The more you read about the island, the more things you'll want to experience.
Don't be surprised if you feel the need to add some extra days to your trip to explore more. These 15 amazing things to do in Crete just scratch the surface — there's so much on offer.
My five years living here have been some of the best in my life, hands down. There are so many activities in Crete that are fun and rewarding that I can hardly imagine leaving.
Crete stole my heart and I could never picture myself living anywhere else. Of course not every tourist who visits Crete decides to start a life here, but many do return year after year, always eager to discover more. Will you be the next one?
Visiting Other Destinations in Greece?
Have a look at our complete travel guides to Chios, Lesvos, Zakynthos, Meteora Monasteries, Zagori, Rhodes, and Kefalonia. And, don't miss our guide to the Greek Islands and Greece as a whole.
For fun activities, sights, and things to do, have a look at our posts on Athens, Paros, Thessaloniki, Ios, Santorini, Mykonos, Corfu, Zakynthos, and things to do in Greece as a whole.
Images in this article are from Shutterstock.com, a website for sourcing high-quality, royalty-free images and videos.
Like This Article? Pin It!