Greece is an incredible country with more than just ancient ruins and coastal views on offer. It's a cultural haven full of fun things to do, beautiful countryside, good wine, and some of the best food you'll ever eat. Not to mention, when it comes to cheap European countries, Greece is at the top.
When I started writing this post of the best things to do in Greece, all my memories of visiting the country came flooding back to me, and with each word I wrote, the more nostalgic I became.
Greece is part of Europe and is known to be one of the major players in developing the Western World as we know it. It's the birthplace of democracy and helped introduce philosophy and literature to the world. Plus, Greece had some of the first scientific and mathematical breakthroughs.
Not only has it developed the modern world into what it is today, Greece is the birthplace of the Olympic games.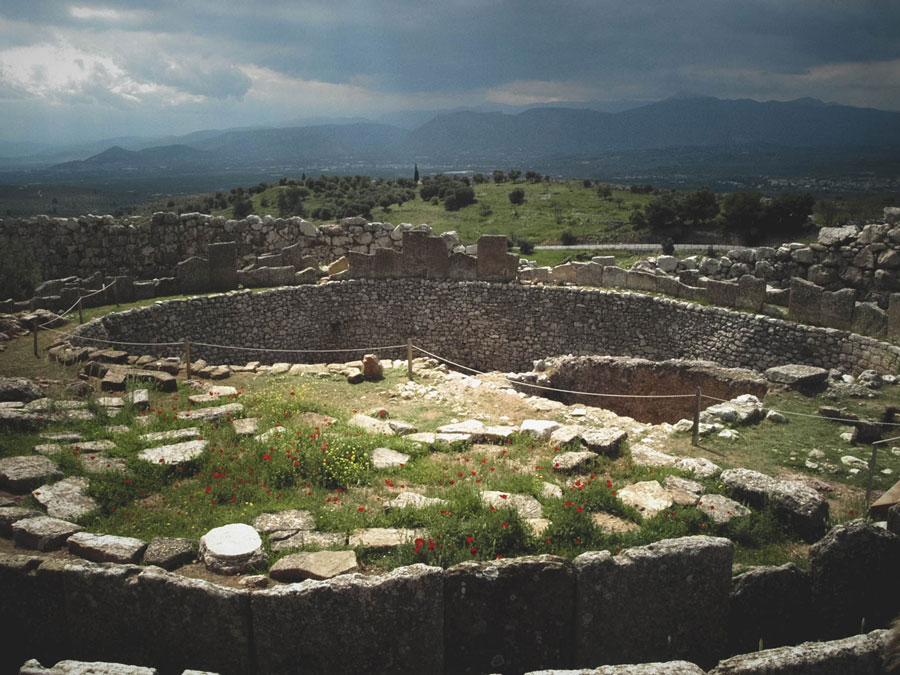 Evidence of life in Greece goes back as far as 270,000 BC, with life through all three of the stone ages (Paleolithic, Mesolithic, and Neolithic) found in Greece.
The history makes up a good portion of typical things to do in Greece. But in recent years the number of more modern activities in Greece is being realized, which is great!
If you're looking for things to do that include (and go beyond) the ancient history of this illustrious country, here are the 61 things to do in Greece that you won't want to miss.
1. Go Sea Kayaking
Embrace the calm seas of Greece by hopping into a kayak and exploring the coastline. There are many places to visit in Greece where you can enjoy kayaking, but the Pelion Coast is stunning.
Sea kayaking day trips usually include things like cliff jumping, walks, swimming, beverages, and snacks. Pelion Secrets is one of the best companies to go sea kayaking with and they offer two packages, a short 2-hour paddle for €20 ($23USD) per person or a longer 4-hour adventure for €30 ($35USD).
2. Athens Central Market
The Athens Central Market offers more than just a traditional flea market. The Central Market offers a wide array of meats, fish, fruits and a few small local restaurants.
If you're staying in a hostel or are on a budget, the Central Market is a great place to grab some food to cook yourself or to stock up on some snacks for all of the places in Greece you're going to go!
📍Click here for the location of the Central Market on Google Maps.
3. Renting a Car
It doesn't matter how many amazing items are on this list, renting a car and having the freedom to explore on your own definitely tops this list of things to do in Greece. Driving in Greece is easy (watch out for narrow roads and goats!), people are friendly and the sights are plentiful.
Hire a car on each island you visit and enjoy seeing the sights at your own pace. We highly recommend doing so on Crete, Zakynthos, Corfu, Kefalonia, Lesvos, Chios and in Santorini, hire a scooter. Driving (and parking) in Athens is a bit crazy, it's best to stick to public transportation.
See Also: The Ultimate Greece Travel Guide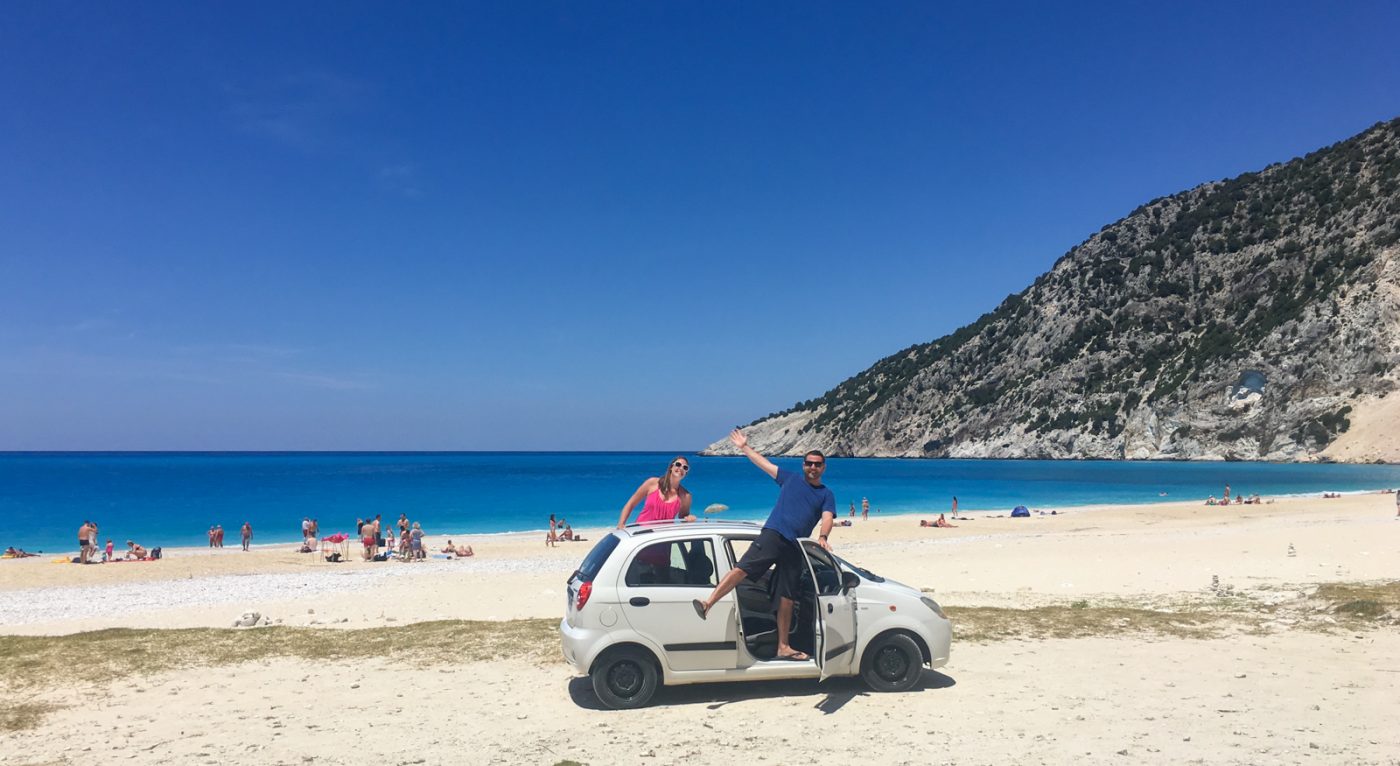 4. Check Out The Graffiti in Athens
This is one of those activities in Greece that you probably won't find on other lists, but is well worth your time. Illegal graffiti isn't cool and no one should deface a building without some sort of consent from the owner. In recent years Athens has seen an explosion of graffiti, some legal and some illegal.
Athens tries to give street artists a space to practice their art via Urban Act. Urban Act is a group that attempts to promote, organize, and help implement public murals with the permission of all parties.
These murals are a way to get people talking about art while giving the city a colourful landscape that allows individuals to gather for exhibitions and festivals. Checking out the street art is one of the top things to do in Athens.
Waking through central Athens you'll see plenty of murals along the walls, painting a story of the great city. One of Greece's famous street artists, INO, once said in a New York Times article, "if you want to learn about a city, look at its walls."
This was one of my favourite things to do in Greece because the walls were bright and colourful and as an art lover, I found it incredible.
5. See The Tourlitis Lighthouse
Tourlitis Lighthouse looks like it came straight off the pages of a fairytale. It was first built in 1897 but was sadly destroyed in WWII. Luckily an oil tycoon rebuilt the lighthouse for his daughter in 1990.
The lighthouse is perched on top of a lonely piece of rock and is incredibly unique and beautiful. It's located just off the coast of the port city, Andros.
📍Click here for the location of Tourlitis Lighthouse on Google Maps.
6. Rocks of Lemnos
Lemnos is an island off the mainland of Greece and is home to some very unique volcanic rocks. The rocks spiral on the cliffside, forming spherical formations that jut out of the ground. It's very reminiscent of the Moeraki Boulders in New Zealand and is one of the more unique things to do in Greece that not many other people tend to do.
7. Explore Delphi
Delphi is one of Greece's most famous ancient sanctuaries and was home to one of the most important people in ancient Greece, the Oracle. The Oracle of Delphi, almost known as Pythia, was the High Priestess at the Temple of Apollo and was consulted on many large decisions that were made in the ancient world.
Pythia was largely credited for her prophecies which were said to be inspired by the god Apollo himself.
Delphi is home to quite a few very famous ancient pieces and places in Greece that tourists flock to, but it's still worth a visit! Some of these places include the Temple of Apollo, the Treasury of Athens, an ancient stadium, an ancient theatre, and the Hippodrome – an arena style area where chariot races took place.
Entry to Delphi is €12 ($14USD). Click here for the location.
8. Hit The Slopes
When you think about things to do in Greece, you probably don't think of skiing or snowboarding. But there are actually quite a few hills in the country where people can enjoy a day out in the snow. Mount Parnassos is the largest ski and snowboard resort in Greece and sits at an altitude of 2,260 metres.
The resort has 23 different runs and is open typically from December until May, depending on the weather. A single adult day lift ticket costs €25 ($29USD).
📍Click here for the location of Mount Parnassos on Google Maps.
9. Myrtos Beach, Kefalonia
Listed in the book of 100 Places to Visit Before You Die, you don't want to miss the stunning water of Myrtos Beach. The colour of the water is out of this world! The beach is somewhat pebbly, but it doesn't matter, it's a great place to visit and is definitely one of the best beaches in Greece. Check out our 5 day travel guide to Kefalonia for more.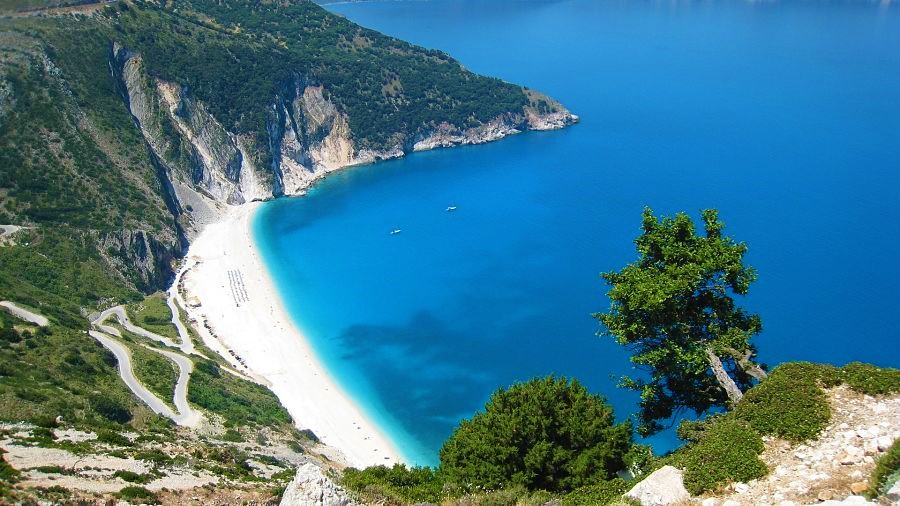 10. Archaeological Museum of Delphi
The Delphi Archaeological Museum is located just outside of the ancient site of Delphi and deserves its own spot on this list of things to do in Greece because of all its very important artifacts.
The museum is home to a huge majority of the ancient artifacts there were unearthed during the excavations of Delphi. The exhibitions in the museum covers thousands of years of Greek life ranging from the Mycenaean era to the Greco-Roman era.
Entry to the museum is included with the cost of entry to Delphi. However, you can enter the museum for free on the first Sunday of each month from November 1st – March 31st. If you choose to go in for free you'll want to arrive REALLY early because long line-ups tend to form.
11. Eat Baklava
Baklava desires its own spot on this list of things to do in Greece because it is a classic dessert that is now loved across the globe. Made from layers of a very thin dough with chopped nuts that are held together with syrup or honey, this sweet treat is a must-eat.
The best place in Athens to grab yourself some Baklava is the 41-year-old Belle Vue pastry shop that is run by two Greek families in Nea Smyrni.
12. Visit Kalokerinos Taverna
Kalokerinos Taverna is one of the oldest tavernas in Athens and is arguably one of the best activities in Greece for tourists who are looking to embrace the culture. It's located in the heart of one of Athens most historical neighbourhoods, Plaka.
The taverna features a live Greek show with traditional dancing alongside classic Mediterranean food. Get ready to smash some plates, laugh, dance, and eat your heart out! Prices at the taverna can vary depending on what you order but on average you can expect to pay €40 ($46USD) per person.
13. Visit Arahova
Arahova is a small village nestled at the foot of Mt. Parnassos and is the go-to village for those hoping to embrace the Greek countryside. Its breathing landscapes are perfect if you're looking to just kick back, relax, and take in the fresh air. Arahova is also one of the places in Greece known for its bustling nightlife.
Take a walk down the village's cobblestone streets and enjoy some of the incredible Byzantine churches and well-preserved frescos.
📍Click here for the location of Arahova on Google Maps.
14. Visit The Plaka District
The Plaka District is one of the oldest sections of Athens and is one of the best places in Greece to find souvenirs. Plaka is home to a bunch of restaurants, shops, and cafes – making it a great place to spend an afternoon or evening.
Located near the base of the Acropolis, chilling out in the Plaka District is one of the best things to do in Greece.
15. See the Blooming Spring Flowers
Springtime in Greece lasts about two months (April and May) and somewhere around 5,000 different varieties of flowers bloom. The most beautiful (in my opinion) being the red poppies that grow on the mountainsides of Greece. One of the best places to see these poppies is Peloponnese.
Honestly, it wasn't on my original list of things to do in Greece but after seeing my first bright red flower I couldn't get enough and started hunting them down. Their bright pop of coloured combined with the sweeping vistas was enough to get me hooked on spring blooms.
Temperatures in Greece are not as high in April and May as in the summer, but the bonus is that prices do tend to be a bit lower because it's shoulder season. If you are on a budget, spring is a great time to visit.
16. Elafonisi Beach
After being active in Greece, you may just want to find a beach and kick back. Elafonisi Beach is located in the west of the island of Crete and is home to beautiful pink and white sand and unbelievable turquoise blue water. Waters can be shallow in parts making it a great place for families with small children.
📍Click here for the location of Elafonisi on Google Maps.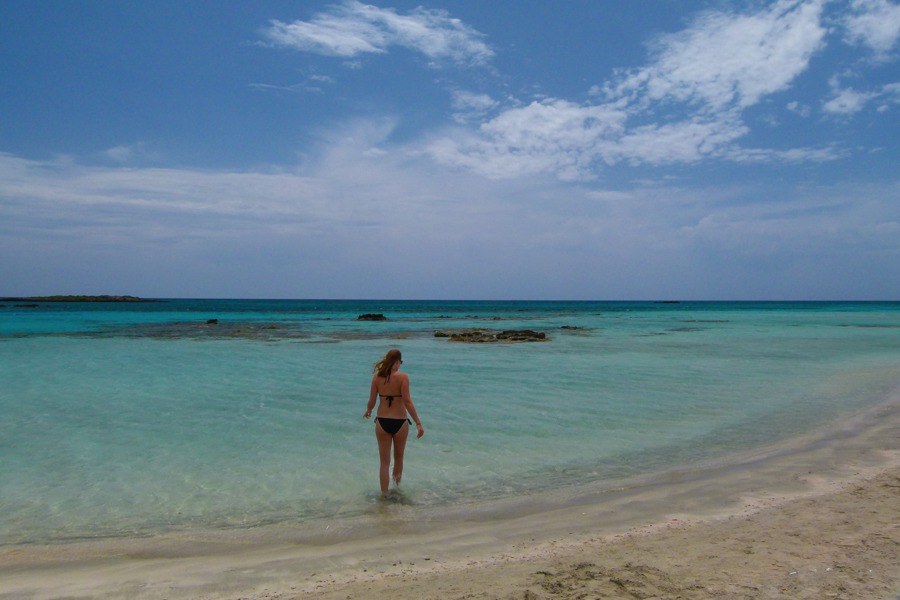 17. Visit a Greek Winery
Greece is home to plenty of wine regions that are spread out across the country and because of the various regions in Greece the flavours can be very unique and different.
It's hard to say what wine region is the best because it completely depends on your personal taste and preference. There are wineries located in Northern Greece, the Aegean Islands, Central Greece and in Southern Greece.
Check out the wineries in Kefalonia, Santorini, Crete and beyond.
18. Visit Mycenae
Mycenae was once a major city in ancient Greece and even became the inspiration for the name of the Mycenaean Era which was between 1600 BC and 1100BC.
Now an archaeological site, Mycenae is a popular place in Greece for tourists and welcomes thousands each year. Its main gate, the Lion Gate, is one of its most famous sites and is the only known monumental sculpture of the Greek Bronze Age that still remains.
The gate marks the entrance of Mycenae and depicts two resting lions that are thought to be a symbol of power. It is also thought that at one point the lions had golden heads that were stolen after Mycenae fell. The walls of this fortified military city are made of huge limestone slabs and were said to be placed there by a Cyclops, giving them the very accurate name, The Cyclopean Walls.
The entrance fee to Mycenae is very reasonable at €12 ($14USD) and is about an hour drive from Athens. Click here for directions.
19. The Windmills of Lasithi Plateau
These signature white windmills are iconic in the area and are made up of stone bodies with white cloth sails. They were first built to help with irrigation in the area for the local crops. At their peak about 10,000 windmills existed, today, however, there are only 5,000 adorning the region.
Don't miss the Lasithi Plateau on your trip to Crete. Renting a car is a great way to get around and explore on your own. Click here for directions.
20. Souda Bay War Cemetery
Souda Bay War cemetery is permanently open to visitors who are looking to pay their respects to the some 1,500 Commonwealth servicemen of the Second World War who are buried or commemorated in the cemetery.
It is a humble reminder of the men and women who fought in the war and one of the best places in Greece to pay your respects.
📍Click here for the location of the Souda Bay Cemetery
21. Treasury of Atreus
The Treasury of Atreus is a short walk from Mycenae but deserves its own spot on our list of things to do in Greece because of its significant history. In fact, the treasury is not a treasury at all, it's a tomb. It is said the legendary King Atreus or his son Agamemnon was buried here.
Scientists believed the tomb was once filled with gold and other valuables, but when it was discovered in 1879 the golden artifacts had long been looted.
The tomb is a beehive structure and has a dome-shape that is made with layers of rocks in rings that progressively get smaller. Visiting the Treasury of Atreus was one of my favourite things to do in Greece because it reminded me so much of the architecture in Rome.
📍Click here for the location.
22. Eat Patates Tiganites
This might sound a bit weird, but I promise you if you try it you won't forget it (I sure haven't).
Patates Tiganites are simply french fries, but after trying my first fry in Greece…no fry has been the same. These fries are perfectly crispy on the outside and soft on the inside, but still manage to offer an intense yet simple flavour. I ate so many fries while I was in Greece.
Most fries are baked and then tossed in olive oil with salt, oregano and in some cases chopped garlic and parsley. You certainly won't need ketchup to eat these because they are tasty without sauces. You can find them all over the country.
23. Visit Skopelos Island
Mammia Mia was partially filmed here, which means you know you're going to get a pretty authentic Greek experience (in terms of what movies portray). All the things to do in Greece that are located on Skopelos Island could nearly create a list on its own, but this one is about Greece as a whole.
The Island is particularly known for its beautiful beaches and its iconic Agios Ioannis Chapel (almost known as the Mamma Mia church). Enjoy wandering around the island while enjoying amazing views of the Aegean Sea.
You can catch a ferry to Skopelos Island from Agios Konstantinos in Central Greece (which will take 3 hours) or from Volos in Thessaly (which will take 2 hours).
24. Olympia
Explore one of the most important and impressive ancient places in Greece. Of all the things to do in Greece, this was definitely one of my favourites.
Olympia is the birthplace of the Olympics and is only a 3.5-4 hour drive from Athens. There are a lot of tour buses that go to Olympia, so if you want to have the place to yourself you should go later in the afternoon, closer to 2 or 3 pm.
The first Olympic Games were held in 776 BC and continued to happen once every 4 years to honour Zeus. The games were so important to the country that states who were in war ceased their battles so people could travel to Olympia to either watch or participate in the games.
In 393 AD the games stopped because they were seen as a pagan festival, it wasn't until 1896 that they started again in Athens.
When visiting Olympia you can see the Temple of Zeus, run the 200m long racetrack in the Ancient Stadium and see the Temple of Hera, where the Olympic Torch is still lit today. The entrance fee for Olympia is €12 ($14USD).
25. Get Some Ice Cream in Athens
Ice cream probably isn't at the top of the list of things to do in Greece, but it should be. Cremino Ice Cream in Athens is one of the top places to snack on this cold treat. Located on Nikis Street, Cremino is tucked away in the corner and specializes in unique flavours.
But don't worry, they still offer traditional flavours like chocolate (one of the best).
26. Go For a Hike
Hiking is one of the best ways to really see a country for what it is, it also happens to be one of the activities in Greece not many other tourists do.
Being able to get outside and hike in Greece shows you that the country is more than just its ancient history and mythological beings and stories. Greece offers incredible landscapes with beautiful scenery that stretches for miles into the horizon.
Pelion Peninsula has quite a few different walking and trekking trails that typically take anywhere from 2-5 hours (there are longer ones if you choose). One of my personal favourites is Afissos because it offers amazing views and follows a calming river bed.
The Samaria Gorge on Crete is a great hike. Santorini has some great walks and so does Chios island. No matter which region of Greece you visit, get out and explore on 2 feet.
27. Explore the Parthenon
The Acropolis is a famous citadel in Athens that has a variety of monuments and temples, at the top sits its shining star, the Parthenon. The Parthenon is arguably one of the top things to do in Greece that nearly every tourist will ensure is on their list. Through the years the Parthenon has stood the test of time and has become a testament to Greek innovation.
The ancient people of Athens built the structure as a temple for the goddess Athena, who they considered their patron. On the Acropolis, you'll find the temple of Athena Nike which was also built for the goddess Athena. The word 'Nike' means victory and the Greeks worshipped Athena in hopes of being successful in war.
Entrance to the Acropolis is €20 ($23USD).
28. Hike Near Mount Olympus
Mount Olympus is one of the highest peaks in Greece and is located in Mount Olympus National Park, which is a UNESCO World Heritage site. In Greek Mythology, Mount Olympus was home to the gods with Zeus' throne perched on the top.
Not only is Mount Olympus one of the most mythological places in Greece, it's also one of the most beautiful and is full of flora and hiking trails.
If you're looking to explore the foothills and paths of Mount Olympus we highly recommend Enipeas' Gorge. The hike is around 4-5 hours and the trailhead starts near Myloi.
29. Camp in Alonissos
Camping isn't one of the typical things to do in Greece most people consider. I can honestly say I have never once heard someone else mention that they went or wanted to go camping in Greece, making it a very unique experience.
And that's exactly why it's on this list!
One of the more popular spots to camp is at Camping Rocks. The campsite is located only 700 metres from Patitiri (the capital town of Alonissos) and 60 metres from the sea. It is in a pine-covered area so you are protected from the elements and has all the amenities you need like showers, washrooms and kitchen areas.
30. Get a Panoramic View of Athens
There are two ways to see Athens in a panoramic view, one from a helicopter and the other from one of the many hills in the area. Why should seeing Athens from above be one of the activities in Greece worth your time? Because this ancient city has an incredibly unique skyline and makes the perfect backdrop for a sunset.
Doing a helicopter tour of Athens will show you more than if you are just perched on a hill, but not everyone can afford a helicopter ride. There are quite a few companies to choose from that offer different areas of viewing, but prices are generally €400 ($468USD) and require at least 4 people.
If a helicopter ride isn't in your budget you can get great views from the top of the Acropolis Hill, the Lycabettus Hill, Strefi Hill, or Pgilopappos Hill. The Philopappos hill will give great views of the Acropolis and Parthenon.
31. Go White Water Rafting in Zagori
If you have a keen sense of adventure you should definitely consider white water rafting as one of your top things to do in Greece. One of the nice benefits of rafting in Greece is that the price is extremely reasonable but the experience is no less forgettable. Pricing to raft in Zagori is only €25 ($29USD) and the most popular river route to take is on the Voidomatis.
Voidomatis follows a waterway along the trees with traditional stone bridges that stretch across the water. The crystal clear, aqua blue waters of Voidomatis also join with the Aoos River.
32. See the Corinth Canal
The Corinth Canal is a narrow canal that separates the Greek mainland from the Peloponnese. The canal is 6.4 kilometres long with a width of only 25 metres, making it impossible for modern ships larger than 58 ft to pass through.
Multiple political leaders throughout time attempted to build the canal as a way to allow ships to easily pass through and avoid the long journey around Greece. However, the canal wasn't complete until 1893 and didn't attract the attention from ships it was supposed to. It didn't get this attention because of how narrow it is and how difficult it is to transit through. Click here for the location.
33. Rio-Antirrio Bridge
Opening in 2004 the Rio-Antirrio Bridge is one of the longest multi spanning cable-stayed bridges and is the longest of the fully suspended kind. It's 2,880 metres long and crosses the Gulf of Corinth, linking Rio (a town on the Peloponnese Peninsula) to Antirrio (a town on Mainland Greece).
Fun fact: The Olympic torchbearers for the 2004 summer Olympics Games in Athens were the first to officially cross the bridge. Click here for location.
34. Melissani Cave
Melissani Cave is one of the more unique places in Greece to visit and is reminiscent of the cenotes in the Yucatan Peninsula. In Greek Mythology, the cave was thought to be the home of the Nymphs. The cave has two different chambers, one that is sun-lit and one that is darker and covered in stalagmites.
You'll find the cave on Kefalonia Island and it costs €7 ($8USD) for a short boat ride into the caves. The best time to see the chambers are during the day when light streams in from above.
Click here to read our 5 day travel itinerary for Kefalonia Island.
35. Visit Santorini
A visit to Santorini is most definitely one of the most popular things to do in Greece, it's arguably one of the most famous places in the country. The multi-coloured cliffs, white buildings with picturesque blue roofs make Santorini the perfect place to admire Greece. Over 1.5 million visitors are reported to visit the island each year.
While in Santorini you'll want to enjoy the many walking trails, taste the crisp wines, take a plunge in the sea, dive into the island's history and take in the epic sunsets.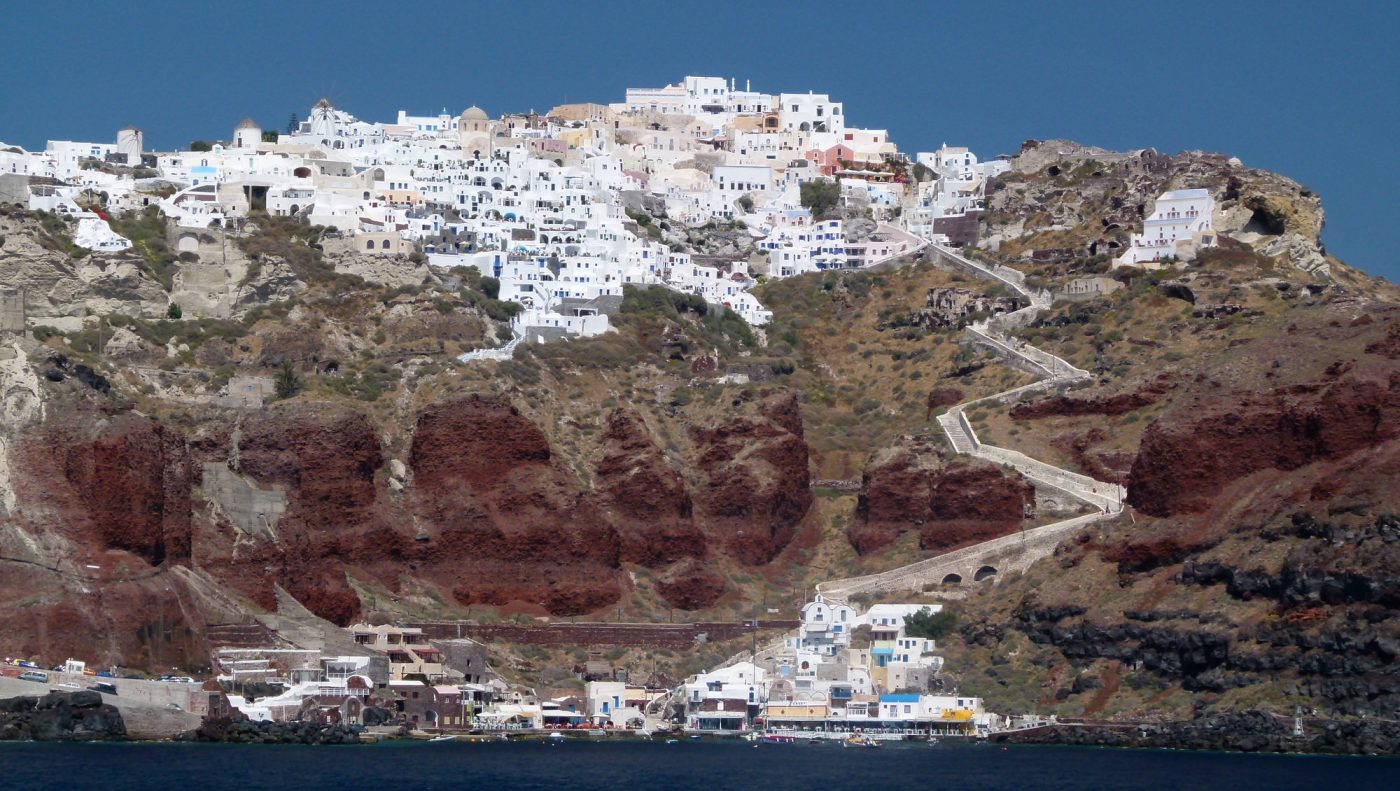 36. Get Lost in Athens or Take a Walking Tour
Athens is an extremely unique city and it's worth taking the time to meander through the streets aimlessly. There are quite a few free walking tours you can do that showcase the city's vast history and show off some of its most incredible sights.
One of the best free walking tours is simply named 'Athens Free Walking Tour' and is around 2-3 hours long. They offer tours 7 days a week and are run by locals who know their stuff. You can book tours on their website.
37. Meteora Monasteries
Meteora has vertical cliffs and natural flora that offers a peaceful paradise mixed with history and architecture. There are six different Monasteries in Meteora that are all perched on the tops of cliffs that create an otherworldly scene. If you want to visit one of the biggest and largest Monasteries you'll want to head to Great Meteoron Monastery.
Meteora Monasteries are easy to access from Athens via public train, bus or via a rented car or taxi. Which leads us to our next point…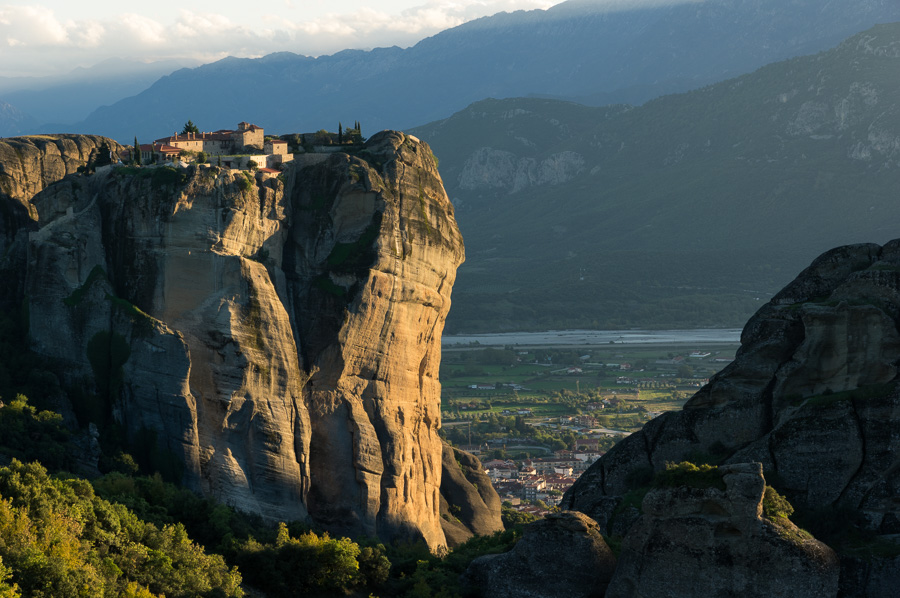 38. Take The Athens Metro
The Athens metro is extremely easy to use and can save you a ton of money on transportation. The Greeks are also incredibly kind and are willing to help you find your way if you get lost. Their metro includes a vast network of buses and trolleys too.
The metro is a great way to see the city from a local lens and allows you to get acquainted with Athens in a very unique way. Not to mention you'll feel accomplished for navigating yourself around! Tickets for the metro start at €1.40 ($1.60USD) for a 90-minute ticket and go up to €4.50 ($5.20USD) for a 24-hour ticket.
If you're going to be around for a few days you may want to purchase a 5-day pass for €9 ($10.40USD).
39. Athens National Archaeological Museum
The Athens National Archaeological Museum is the largest archaeological museum in Greece and is home to some of the most important ancient pieces. In fact, it's considered one of the best museums in the entire world.
Hosting a wide array of statues, coins, frescoes, vases and folden pieces – the museum is one of the things to do in Greece you absolutely cannot miss out on. Admission to the museum is a small fee of €10 ($11.50USD).
40. Visit the Oldest Distillery in Athens – Brettos
If you've been doing a lot of activities in Greece you might need a solid drink by now. There is no better place in Athens to grab a drink than at Brettos. Brettos is the second oldest bar in Europe and has been operating for over 100 years.
Located in the heart of Athens in Plaka, Brettos is decorated with a colourful wall of lights that illuminate the bottles that make their way up to the ceiling. Try some of their in-house wine, brandy, or their most popular, ouzo. Click here for directions.
41. Monastiraki Flea Market
Looking for some shopping that won't completely break the bank? Then head down to the Monastiraki Flea Market in Athens. In the market, you'll find a collection of touristy goods, homemade souvenirs, and so much more.
It's one of the best places in Greece to grab a few items to take home for yourself, friends or family. Getting to the market is pretty easy and the best way to find it is via Monastiraki Square. The square itself is a very active place during both day and night, making it a great place to spend some time and enjoy yourself.
42. See the Urban Sculptures of Athens
Athens is home to not only graffiti and street art, it is also home to a collection of urban sculptures that are sprawled out throughout the city. Some of these artworks you may see while driving around the city but some are located in large squares, outside museums or in local parks.
43. Do An Olive Oil Tasting
Believe it or not, there are a variety of different types of Greek olive oil and they are all worth trying. During the tastings, you'll learn about the different kinds of olive trees, how to distinguish varieties and qualities of oils and you'll get to try them. To top it all off you'll learn some of the history of oil in Greece and why it is so significant to them.
Tours typically start from €25 ($29USD) and can go up from there depending on any additional add-ons. Don't miss the The Governor's olive oil tasting on Corfu Island.
44. Nancy's Sweet Home in Psirri
Now if you're anything like me, you love sweets and hunt out the best sweet shops everywhere you go. If you are looking for one in Athens look no further than Nancy's Sweet Home. Their famous large cakes are smothered in melted chocolate and topped with giant scoops of ice cream.
They also offer a variety of other Greek sweets to satisfy your sweet tooth. This place serves nearly 1200 treats every single day! Click here for directions.
45. Take Greek Dance Lessons
Taking dancing lessons in Greece is arguably one of the most fun activities in Greece you could do, even if you don't like dancing. Learning some of the traditional moves will help you dive deeper into the country's culture and heritage. You can find classes in most major cities and prices typically range from €15 ($17USD) to €35 ($41USD) per person.
46. The Panathenaic Stadium
Located in Athens, the Panathenaic Stadium is the only stadium in the world that is built entirely of marble. Originally built in 144 AD the stadium held 50,000 people, but after a renovation in 1896, 30,000 more seats were added for a total of 80,000.
After its renovation was completed, the first modern Olympic Games (in 1896) opening and closing ceremonies took place in the stadium.
It also served as the stadium for the 2004 Olympic Games in Athens and is the last place in Greece that the Olympic torch is held before being handed over to the hosting country. Admission is only €3 ($3.47USD). Click here for directions.
47. Palace of Knossos
It has been called Europe's oldest city and is the largest Bronze Age archaeological site on Crete. It was abandoned at the end of the Late Bronze Age sometime between 1380-1100 BC. In 1700 BC the population of the surrounding area was thought to be around 100,000 people, it's not known why the city was eventually abandoned.
You may be familiar with King Minos and the legend of the Minotaur, it is said that King Minos lived in the Palace of Knossos. The legend of the Minotaur is that a labyrinth was built in the palace and within the maze lived the Minotaur, who was fed annual offerings of maidens and children to eat. Eventually, the half man, half bull was killed by Theseus.
A lot about the palace is still relatively unknown but that only adds to the appeal of visiting the Palace. Tickets to the Palace of Knossos cost €15 ($17USD) and it can be reached via bus from Heraklion port.
48. Attend the Patras Carnival
The Patras Carnival happens in the third largest city in Greece, Patras, and begins each year on January 17th and lasts until Ash Monday (the first day of Lent in Eastern Christianity).
It's not just one festival, rather it's a variety of events that include everything from extravagant parades to formal balls to treasure hunts. The peak of the Carnival happens in the last weekend with huge floats and crowds along with the ritual burning of the Carnival King.
It is a very bright, fun and interesting time to visit Patras. If you love travelling to festivals and carnivals around the world, then you can't miss this one. Click here for details.
49. Take an Athens Food Tour
What's better than food while travelling? Honestly, food is pretty hard to beat, especially in Greece. There are quite a few different food tours you can take in Athens and each one is a different length of time and offers different foods and restaurants.
The best tour is an in-depth, 5 hour tour hosted by Athens Walking Tours and is €49 ($56USD). The tour takes you through Athens Central Market and continues off the beaten path to discover where the Greeks shop and what they eat. You'll learn about the Mediterranean diet and of course, sample some amazing food! Click here for details.
50. Odeon of Herodes Atticus Theatre
Located just off the slopes of the Acropolis, the Odeon of Herodes Atticus is a stone theatre that was completed in 161 AD but was renovated in 1950. Odeons were made for musical performances and the Odeon of Herodes has hosted some of the world's best modern concerts since its renovation, including a performance by Frank Sinatra.
You can actually still attend concerts at the theatre! Click here for directions.
51. Eat at Hippy's Restaurant Cafe
If you're looking for views and a great meal look no further than Hippy's Restaurant Cafe. Located on Samos Island with views of Potami, Hippy's originally opened in the 60's and offers traditional Mediterranean Cuisine. I highly recommend trying the meatballs and of course fries.
Bonus: If you buy a drink you can sit back and relax in some of the hammocks around the property that have incredible views of the ocean.
52. Try Greek Souvlaki
A trip to Greece is not complete without eating one of their most delicious and well-known dishes, Souvlaki. Souvlaki is seasoned meat that is either on a skewer or in a wrap with grilled vegetables and typically topped with tzatziki, it is usually eaten with pita bread or fries. You can find Souvlaki everywhere in Greece.
Kalamaki Bar in Athens is one of the highest rated restaurants for Souvlaki in Athens and they offer a variety of different types. The lamb and beef are the most popular. Kalamaki also locally sources a good majority of their ingredients.
53. Allou Fun Park
Located near Athens, Allou Fun Park is Greece's largest amusement park and there are two sections, one more child-friendly and the other for older individuals. There are a ton of different rides, games, and food that will appeal to every age. Keep in mind however that amusement parks in North America do tend to be a lot larger than those in other parts of the world, so the park may be a bit smaller than you expect but don't let that deter you.
Tickets are about €26 ($31USD) for an adult day pass. Click here for directions.
54. Travel Chios Island
Located in the north Aegean Sea, Chios Island is an underrated destination in Greece. With picture perfect beaches, welcoming locals, historical villages and a unique culture, you don't want to miss this island.
There are numerous things to do in Chios, Greece, but make sure you join a bike tour, try a cooking class, road trip around the island, and learn about Masta culture. Plus, you'll definitely want to check out the medieval villages of Mesta, Pyrgi and Olympi.
55. Shipwreck Beach, Zakynthos
Possibly one of the most amazing things to do in Greece is to visit Shipwreck Beach…or, at the very least, just look at it. Zakynthos island has a lot to offer travellers, with this beach being one of them. You can visit the lookout point for views of the stunning cove (make sure to stay within the designated areas), or join a day trip and take a boat to the beach to see the shipwreck. Learn more about the fun things to do in Zakynthos.
56. Corfu Town
UNESCO listed Corfu Island is located in the Ionian chain of islands in Greece, and it's the most cosmopolitan of them all. This is where commercial tourism in Greece started. But, Corfu Town is still an incredible gem and there are endless incredible things to do in Corfu to keep you busy.
Corfu town itself offers visitors historical Venetian buildings, 2 fortresses and amazing restaurants. Visit during the day and in the evening to see the fort lit up. Don't miss Salto restaurant!
57. Sailing and Diving Lesvos
Located in the north Aegean Sea, near to Turkey, Lesvos is another lesser-visited island in Greece. There are many things to do in Lesvos to keep you busy, but make sure you try the sailing and diving combination. We went with Lesvos Scuba Diving Center and Alternative Sailing and both were excellent.
Basically, you head out on the sea for a couple of hours sailing, and then while you're moored up, a dinghy boat arrives and takes you scuba diving! When you resurface, you'll enjoy lunch on the sailboat and return to shore. This is one of the best things to do in Greece. Click here to learn more about the things to do in Lesvos.
58. Rent a Boat
In Greece you can rent a boat independently and enjoy the day of zipping up and down the coast. In particular, you can do this in Zakynthos and on Corfu Island. Click here for details.
59. Laze on a Beach
Of course, if you're going to Greece in the Summer, you're going to want to spend a lot of time soaking up some sun. The best beaches in Greece are a wide range of pebbles, rocks and sand. Plus, the colour of sand varies from black, golden, red white and pink.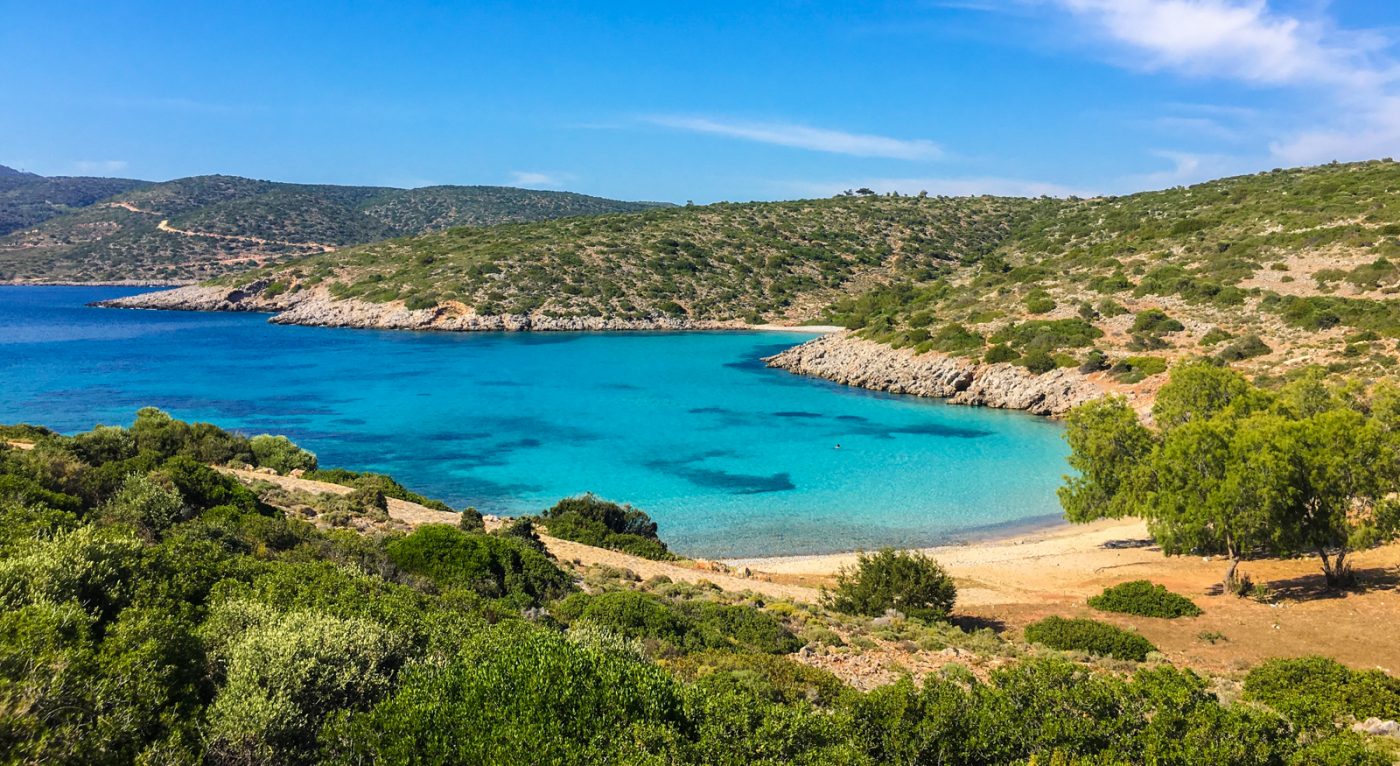 60. Hotsprings of Lesvos
The Eftalou hot springs should definitely be on your list of things to do in Greece. At 46 ° celcius, these hot springs are no joke! To benefit fully, you're supposed to submerge yourself in the cold sea first, then come into the springs for 4 minutes. You then repeat this routine 3 times, which is said to cure ailments such as rheumatism, arthritis, sciatica, neuralgia, skin diseases, kidney and gall gravel and gynecological issues.
61. Visit Paros Island
Located in the heart of the Cycalades Islands, you'll find Paros. If you're looking for the Mykanos of 20 years ago, this is it. Here you'll find fertile valleys, rolling hills, pretty architecture, sandy beaches and of course, azure water. There are numerous little towns to visit and amazing cuisine to be enjoyed. Visit Paros and enjoy a quieter, more authentic Greek experience. See the top 21 things to do in Paros.
Ready For The Things To Do in Greece?!
Greece is without a doubt a country I would never hesitate to travel back to. There are so many different things to do in Greece that are all unique or incredibly important which means you are never, ever bored. Ideally, it would be perfect to get the chance to spend a month in Greece because these 61 things only scratch the surface.
Whether you're a history buff or not, this list proves there are plenty of other activities in Greece that are well worth your time.
Greece's ancient ruins, sun-bleached coastlines, crystal clear vibrant blue waters, eclectic cuisine, inspiring art and architectures and diverse activities make it a perfect travel destination for anyone. Not to mention, the people are incredibly welcoming and hospitable. Greece is a destination that is truly unforgettable.
Like This Article? Pin it!