Right now, Japan is one of the hottest travel destinations on the planet. The frequently trodden path from Hiroshima up to Tokyo (or vice versa) is still the backbone of Japan's travel center. While there are some undoubtedly beautiful places in this area, the rest of Japan is home to spectacular scenery, awesome food and oodles of culture.
There are endless things to do in Japan. Truly there is no other country like it on earth; for many, it's this uniqueness that makes it particularly spellbinding. Its customs and culture both confuse and enlighten, while its history inspires and saddens. Meanwhile, Japan's scenery captivates and the food is the stuff of legends.
Welcome to one of the world's most awe-inspiring countries!
I spent 2 months in Japan taking in Southern Honshu by trains, boats, and buses and exploring Hokkaido, Kyushu and Shikoku by rental car. In that time I hiked all over Hokkaido and Kyshu, took on death-defying roads in the Ilya valley, relaxed in many a sumptuous onsen and enjoyed some of the finest food I will ever eat.
Unsurprisingly, I'm already planning my next trip to Japan.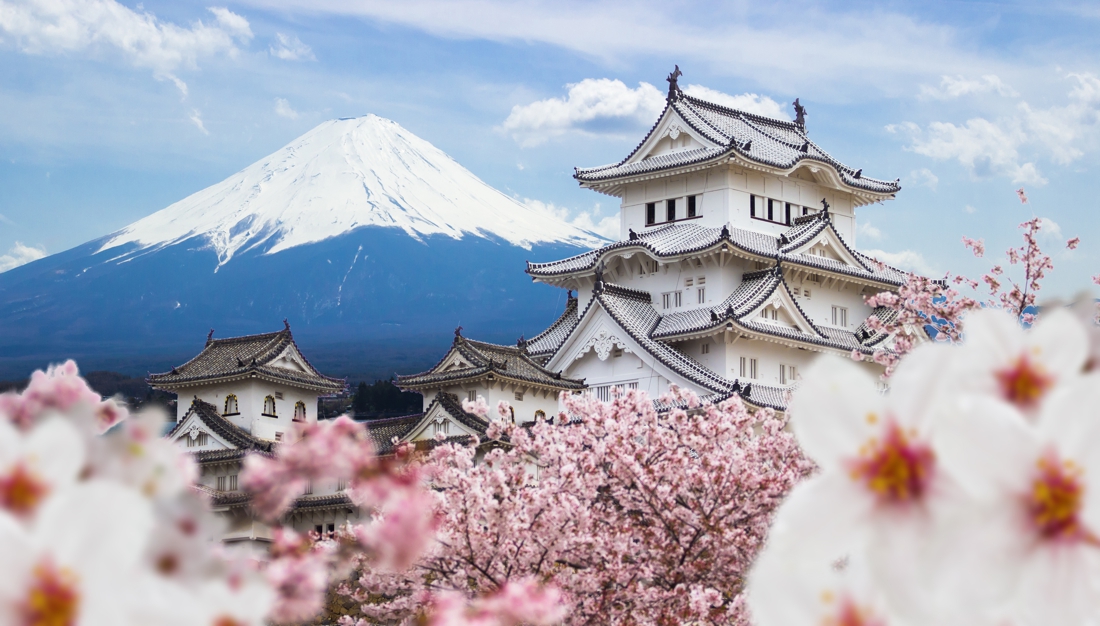 There are numerous things to do in Japan to keep you busy for a very long time. Here's a list of 21 to get you started.
1. Eat Anything and Everything
Japan is a foodie paradise, so it's no surprise that eating makes it onto the list of things to do in Japan. Food here can go from the cheap and cheerful to incredibly expensive (sushi in a swanky Ginza establishment comes to mind).
Sampling proper Japanese food is, without a doubt, one of the best things to do in Japan. Dig into frozen salmon on Hokkaido, Chicken Nan-ban on Kyushu, Okonomiyaki in Hiroshima (although this can be found everywhere) and pretty much everything in Osaka.
If you are lucky enough to visit Osaka, one of Japan's food havens, you must eat takoyaki and conveyor belt sushi as both were invented here! Surprisingly, both are very affordable despite their heritage status in this region of Kansai.
Eating doesn't have to be expensive, and if you're travelling Japan on a budget, there are numerous chain restaurants serving sushi from 100 yen ($0.94) a plate, a bowl of ramen noodles for around $5. Plus, convenience stores have a range of affordable options.
Whether you want to chow down on ramen or sample the best sushi, eating is one of the best things to do in Japan.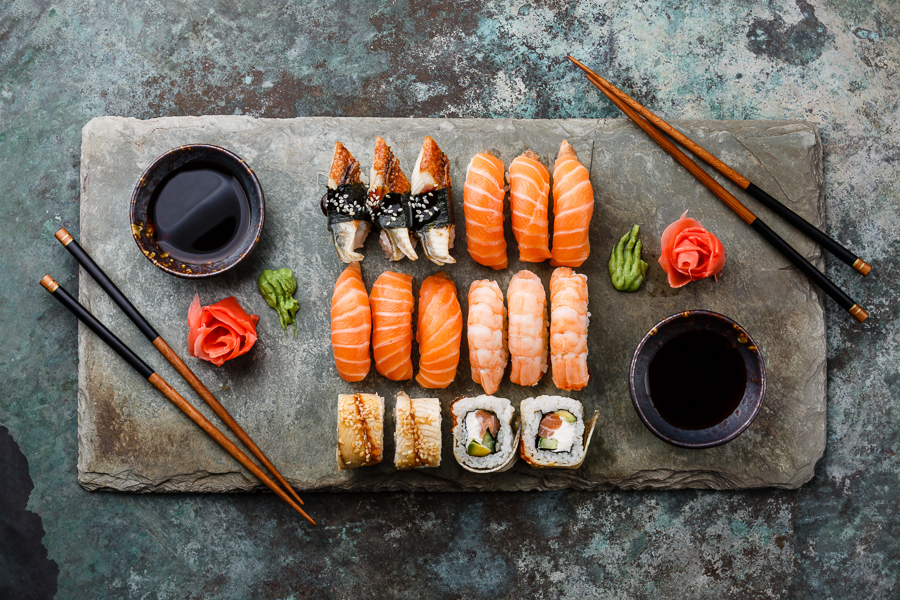 2. Explore the Shiretoko National Park
The island of Hokkaido is Japan's last remaining wilderness. Jutting out of the island's northeast, pointing towards Kamchatka a few thousand miles away, the Shirteoko National Park sometimes feels like it's at the edge of civilization.
The national park is home to a reasonably large population of brown bears that you may be able to see on a cruise or a hike (note, if a bear is spotted on the 5 Lakes Trail then the entire trail is closed).
There are plenty of trails ranging from an hour or so to full-day hikes up to the peak of Mount Rausu. Check out the small town of Rausu on the eastern side for some awesome sashimi and free natural hot springs located right on the beach.
☞ SEE ALSO: Cost of Living in Japan – The Ultimate Guide for Digital Nomads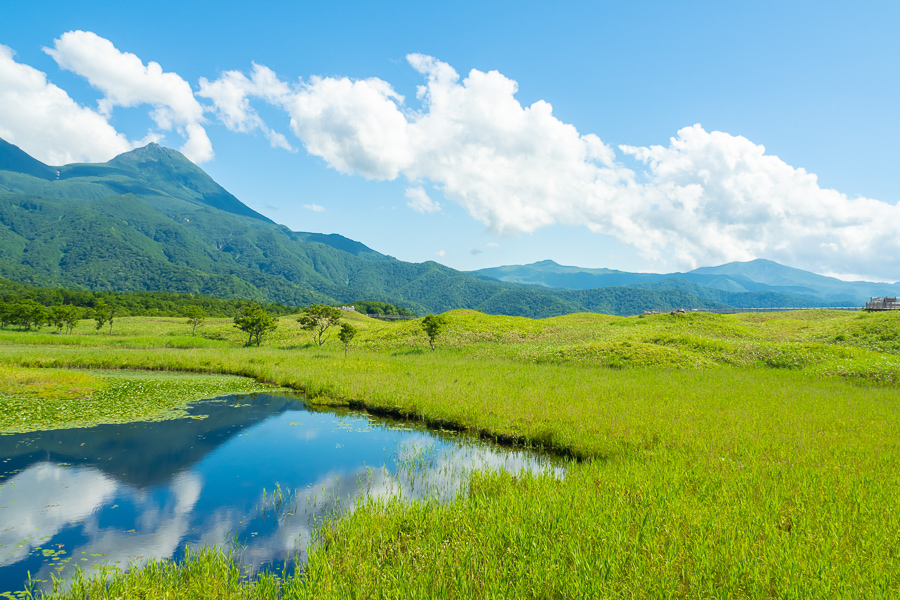 3. Stargazing and Hiking at Lake Mashu in the Akan National Park
Regarded as one of the world's top stargazing spots, Lake Mashu in the middle of the Akan National Park is just as stunning during the waking hours. During the day, there is a fantastic hike to the top of Mashu Dake, offering picturesque views over the national park — another absolute must!
The area around Lake Mashu is spotless, partly due to the fact that people are not allowed to approach the lake itself. This makes the area of water one of the cleanest spots in Japan.
After completing the Mashu Dake hike, grab some food in the village of Teshikaga before heading back to watch the stars. Truly mesmerizing.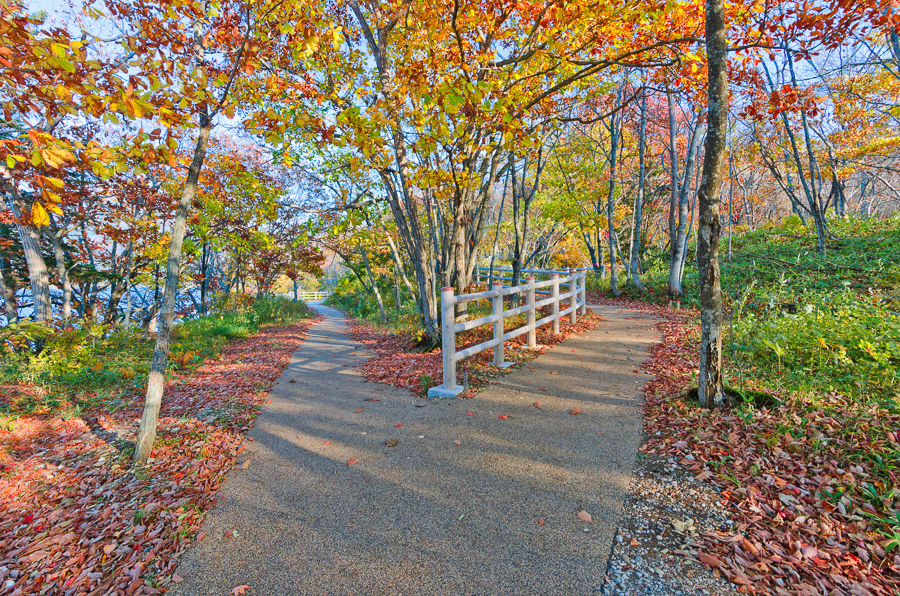 4. Pay Your Respects at the Peace Museums (one of the most important things to do in Japan)
The atomic bombings of Hiroshima and Nagasaki brought about the end of World War II with the surrender of Japan. This horrific period in history is forever intertwined within the Japanese psyche.
The peace museums and memorials in both cities offer honest, thought-provoking accounts of what hundreds of thousands of innocent civilians went through from the moment the bombs were dropped.
Despite being completely destroyed, both Hiroshima and Nagasaki have risen from the ashes to become vibrant modern cities in their own right that are definitely worth a visit. As awful as this history is, visiting the Peace Museums is one of the most important things to do in Japan.
☞ SEE ALSO: Living in Japan – A Guide For Digitial Nomads
5. Watch a J-Pop Show
Along with Anime, J-Pop is one of Japan's biggest pop-culture exports. Getting to see a show, such as AKB48 in Tokyo, is one of the most fun things to do in Japan.
There are numerous music festivals throughout the country during the summer months and many artists are touring regularly. If you want a slice of modern Japanese pop culture, this is a pretty good place to start!
6. Visit an Onsen – An Outdoor One if You're Lucky Enough
If you're wondering what to do in Japan to relax, without a shadow of a doubt visiting an onsen (hot spring) is at the top of the list. Whether you're staying in an onsen hotel, visiting a public bath or checking out an outdoor onsen, get ready to feel cleaner and more relaxed than you ever have before.
One of the things that puts visitors off is the fact that you have to be completely naked. That's not an option, it's one of the most basic onsen rules.
There are many other rules as well: don't dip your towel in the water, don't splash water when you shower, and you must shower before entering. If you're unsure of the rules you can check with one of the onsen employees, however, the vast majority will have the rules displayed in the entrance or in the changing rooms. (Note: some won't allow you in if you have tattoos).
Onsens are a practice unique to Japan and an activity that is very much intertwined with Japanese life. Once you've been, you'll wonder how you were able to survive without this in your life.
If you have the chance, try and visit an outdoor onsen. Coastal onsen towns like Ibusuki near Kagoshima in Kyushu are the best places to find these natural gems.
Update 2020: Visiting a sentō is something you don't want to miss when you're visiting Tokyo. After a long day of walking around the city, soak your tired muscles in one of the many public baths found in each of the neighbourhoods — in fact, there are more than 500 across Tokyo! Read more about visiting a public bathhouse in our article: How To Take a Japanese Bath in Tokyo: A Guide to Sentos.
☞ SEE ALSO: How To Get a Working Holiday Visa in Japan – A Step by Step Guide
7. Hike To The Inari Shrine in Kyoto
Kyoto is one of the most popular destinations in Japan. It is mainly known for its stunning temples and gardens, particularly Ginkakuji and Kinkakuji. However, one of Kyoto's most enduring and spectacular experiences is visiting the Inari Shrine.
There are so many things to do in Kyoto, with this being one of the most popular sights. Naturally it can get very crowded, however, if you get there early in the morning, around 6-7am, chances are that it will be almost deserted, meaning that you can wander through the torii gates in silence.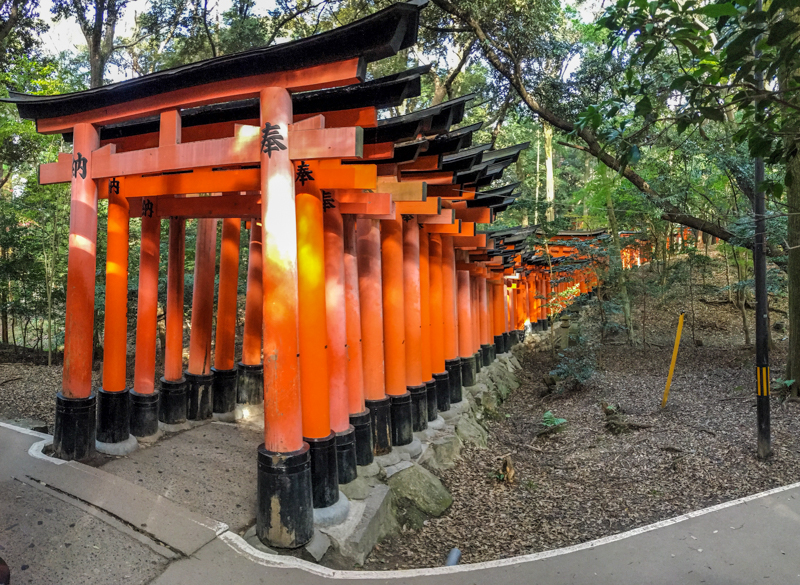 8. Take on The Terrifying Roads of the Ilya Valley in Shikoku
Shikoku is the smallest of Japan's four main islands, but it still packs an almighty punch. Hiring a car is one of the best things to do in Japan and Shikoku is no exception. One of the island's most popular areas is the stunning Ilya valley.
Single lane roads wind through valleys, traverse rivers and hug the mountainside. Because of this, encountering any other drivers requires nerves of steel and the spacial awareness akin to the most skilled lorry driver.
We spent two nights here a few days after a typhoon had blown through the area, making our driving experience extra tense…but still incredible.
☞ SEE ALSO: Teaching English in Japan – A Guide To Finding Jobs
9. Visit a Castle
Castles are one of the best things to see in Japan. The country is littered with stunning castles, some are original structures but most have been rebuilt due to earthquakes or the devastation of World War 2.
Some of the best-preserved original castles are Kochi, Himeji, Matsuyama, Matsumoto, and Nijō. If you get the opportunity to visit one of Japan's stunning castles, jump at it!
Update 2020: If you find yourself in Okayama, don't miss the castle in the city. Although it was built more than 400 years ago, it was mostly destroyed during the bombings of WWII. The castle was restored in the 1960s. Visit the castle from a boat on the river, or walk along the pedestrian-only pathway to reach it. Another beautiful 400-year-old castle (with stunning grounds) can be found in Hirosaki in the Aomori Prefecture. This is also a beautiful place to see cherry blossoms.
Learn more about travelling around Okayama City, and Aomori in our articles: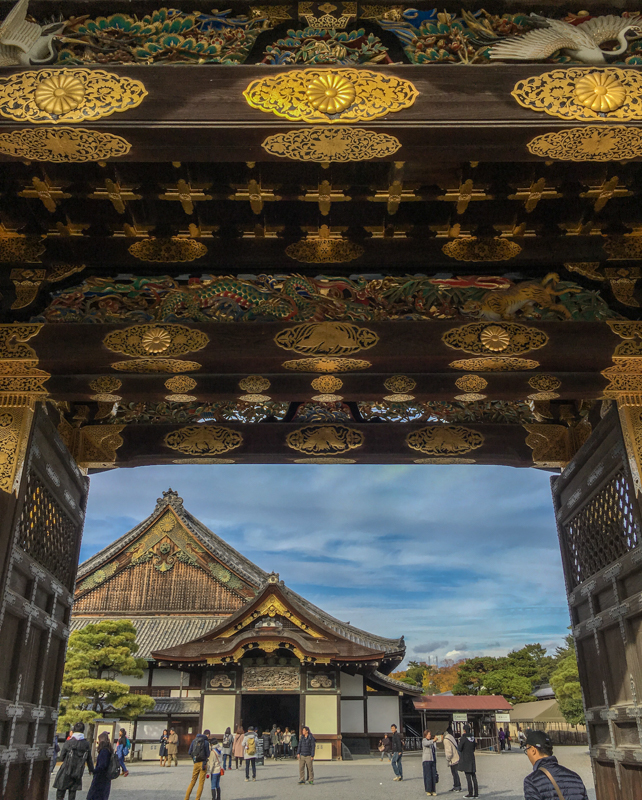 10. Get Acquainted with Japan's Incredible Rail System
The JR pass is one of the most famous travel documents in the world. For years the JR rail pass has allowed millions of travellers to experience some of the best parts of Japan at an affordable price.
Japan's rail system is the stuff of legends. Punctual to the second, militantly clean, all while speeding along at over 300km per hour. It is one of the best ways enjoy all the things to see in Japan.
That being said, there are a variety of different regional and local rail passes that may end up being better value for you than the original JR rail pass. Do your research and choose a pass that's right for you.
As a word of warning, the Japanese rail system can be extremely confusing. There is a helpful app called Hyperdia that is an excellent resource for planning your train travel across the country, many a time this was a lifesaver! Unfortunately, this app is only available on android, and for sale in certain countries (including the USA and the UK).
If you do find yourself completely lost at the station there are often railway employees wearing badges identifying if they speak English. They will be more than happy to help you.
11. Hike in The Japan Alps
By far, one of the best things to do in Japan is to do some hiking. Home to some of the country's best hiking trails, the Japanese Alps is the place to experience Japan's most beautiful scenery.
The region is spread across Gifu, Nagano and Toyama prefectures. Throughout the region, there are various stunning towns that act as the jumping-off point for some incredible day hikes, the most well-known of these towns being Kamikochi, Matsumoto and Takayama.
The region is well connected by public transport and unlike many other mountain areas in Japan, you really don't need a car. Its reasonably close proximity to Tokyo makes it far more accessible than some of Japan's other mountainous regions.
12. Sleep on the Floor
This may seem like an odd thing to do in Japan, however, it is one of the first things that surprises people when travelling to Japan. The vast majority of accommodation options offer beds that roll out on the floor (on top of a tatami mat), a type of futon. While this may not be everybody's cup of tea it's actually very comfortable, so give it a chance!
This option is especially common if you stay in an onsen hotel or utilize Airbnb. In many of the places I stayed in, hand-drawn instructions on how to set up your bed and how to pack it away again were there to help out confused tourists.
13. Visit an Arcade
Japan is the epicenter of the video game world so naturally, this is one of the best things to do in Japan. Arcades in Japan are chaotic, intense places where young people go to hang out after school and at weekends.
Arcades in Ikebukuro and Shibuya in Tokyo are well worth checking out if you want to combine the experience with some good people watching.
14. Sleep in a Manga Cafe
The cost of Tokyo, in particular, the accommodation, can be quite expensive. So, what can you do to save a few pennies and have a great night's sleep? Easy, stay in a manga cafe.
These cafes/libraries/guesthouses are dotted all over Tokyo and are often a resting place for business executives who would rather sleep in Tokyo than endure a long commute home after a night out.
Most of the time you will get a small cubicle that has a comfy chair or sofa with a computer set up on a desk at the other end. If you're looking for funky budget accommodation option in Tokyo or elsewhere in Japan, then Manga Cafes are an excellent choice.
15. Explore the Constantly Erupting Volcano, Sakurajima
Volcanos have helped to shape Japan's landscape for millennia. From the country's most famous peak at Fuji to some of the lesser-known ones dotted all over Japan's four main islands, volcanos are a part of Japan's landscape that is intertwined with its history and culture.
Opposite the port city of Kaogshima in southern Japan is the very active volcano of Sakurajima, Every day it burps out ash covering visitors and the surrounding area. Spending a day exploring the peculiar natural phenomenon is a highlight of any trip to the southwestern island of Kyushu.
16. Check Out Farm Tomita in Furano
The island of Hokkaido in Japan is the wildest, most raw and (many would say) most spectacular. Furano is a tiny town 3 hours or so from Sapporo. It's most famous for its stunning flower farms that in spring and autumn burst into colour. The most famous of these is the gigantic Farm Tomita. Buy some lavender ice cream and spend an afternoon surrounded by more colour than you can believe.
17. Take a Day Trip to Miyajima
A short tram and ferry ride from Hiroshima is the gorgeous island of Miyajima, a highlight of any trip to Japan. It is home to one of Japan's most famous sights; the Grand Tori Gate, part of the Itsukushima shrine. Sunset offers some spectacular photo opportunities.
Head further into the island's interior and explore the stunning Daisho-in temple. There are plenty of other smaller temples around the Itsukushima shrine that are well worth checking out.
If you have enough time, enjoy the stunning views from Mount Misen. There is a cable car that will take you pretty close to the summit, but from there it will be a 30-45 minute walk depending on your speed.
One thing to note is the deer. Although Miyajima's deer are not quite as well known or as notorious as the deer in Nara, they are a confident bunch who will go after your food with some gusto. Keep anything edible you have in a backpack that zips closed. If the bag is open then they will try and get in.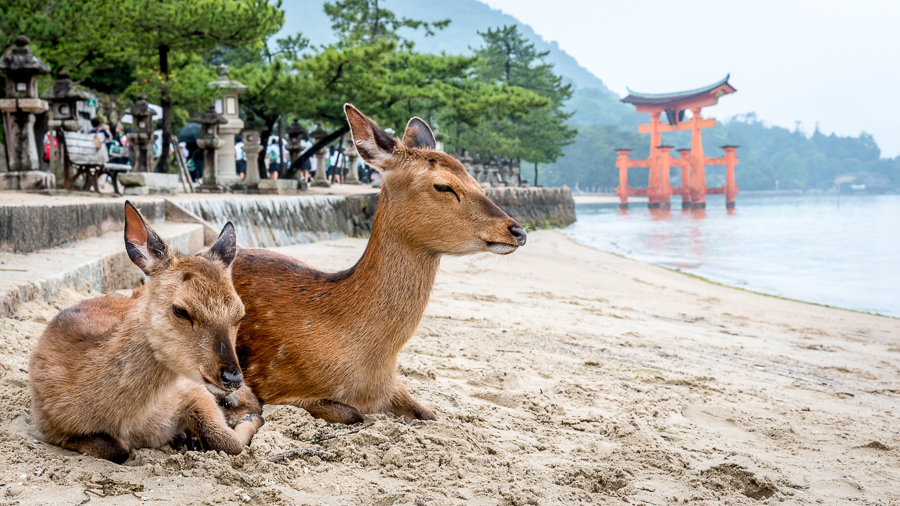 18. Explore the Temples of Nara
After Kyoto this may be Kansai's most famous and popular city. More often than not Nara is visited as a day trip from Kyoto or Osaka, with excellent public transport links between them.
The city is probably as famous for its temples as for its deer. As a former imperial capital of Japan, the city was a political and religious centre. This history is represented today by incredible Nara Park. This area is home to some of the most stunning temples in Japan — particularly, the Daibutsu in the Todai-ji temple.
Take the time to fully explore the park in its entirety as there are plenty of temples that are secluded well away from the crowd.
The deer are one of the city's star attractions and they will find you before you find them. There are numerous stalls selling 'deer biscuits' that once purchased will cause a conga line to form behind you. Be aware that the deer will try and get food out of your bag if it's open. Sadly, a number of deer have gotten sick recently by eating human food.
19. Hike in Kyushu
As I mentioned, Japan is a hiker's paradise. Hokkaido justifiably hogs a lot of the glory here, but since there's already a Hokkaido hiking entry on this list it seems only right to include the stunning island of Kyushu. The third largest of Japan's four main islands is home to onsens, volcanoes and epic scenery.
Whether you want to take on the peaks in the Kirishima National Park, the trails around Unzen and Hirado or check out central island highlights of Takachiho, Aso San or Yufuin, Kyushu has great hiking. Naturally, this is one of the top Japan attractions.
20. Visit an Art Island in the Seto Inland Sea
This rather lovely expanse of water is sandwiched between southern Honshu and Northern Shikoku. Over the last few years, some of the small islands here have been used by both Japanese and international artists to create some of the most forward-thinking and unique art installations and exhibitions today.
The islands of Teshima and Naoshima are most famous but there are a couple of smaller islands that are well with checking out.
21. People Watch in Tokyo
No article on things to do in Japan would be complete without a tip of the hat to the neon metropolis that is Tokyo. The world's most populated city is breathtaking. Each district has its own culture, soul, and personality. Japan's economic miracle rubs shoulders with Japan's modern pop culture and traditional ways of life.
Nowhere in Tokyo has the charm and intoxication of Shibuya. This is everything you imagine Tokyo to be and more. Wandering through the narrow alleyways, checking out gigs and restaurants is all part of the Shibuya experience. Pick a spot around the Shibuya Crossing and enjoy the people watching.
Getting To and From Japan
Japan is very well connected if you plan on flying into Tokyo (Haneda/Narita) or Osaka (Kansai International). However, outside of these two, the international services are limited to flights from Asia, particularly from China, South Korea and Taiwan.
Outside of flying, it's possible to take a ferry from China or South Korea. This is certainly not the most efficient way of getting to Japan, however, it has the potential to be cheaper than flying.
Getting around Japan
The JR pass is the mainstay for many and as wonderful as it is there are plenty of other passes that may be cheaper and better value for you to take advantage of during your trip.
Another excellent way to get around this vast country is with internal flights. Both ANA and JAL offer internal flights for around $100, this goes up or down depending on where you are heading to and where you leave from.
However, for me, the best way to get around Japan is by rental car. I explored Hokkaido, Kyushu and Shikoku with a car and it is the best way to explore these rarely visited areas of Japan. In these areas, rail passes are in operation, but to really access the most spectacular and off the beaten track locations, having your own set of wheels is the only way to go.
That being said, the region between Hiroshima and Tokyo and further north towards Nikko is very easily explored by train, boat, and bus. Since this is the most densely populated area of the country, hiring a car would probably be more of a hindrance than a help.
Enjoy all the amazing things to do in Japan and leave a comment down below to let me know anything I missed!
Note: Images in this article provided by Shutterstock.
Like This Article? Pin it!