From exploring beautiful coral gardens to relaxing on magical beaches, there are plenty of places to visit and things to do in Watamu. This small tourist destination lies along the Kenyan coast between Mombasa and Lamu, close to Malindi and Kilifi towns. It's one of the most beautiful places to visit in Kenya.
Watamu is dazzling and magnificent, attracting every kind of traveler – especially those looking for experiences beyond hiking adventures and wildlife safaris.
I recently spent a week sightseeing in Watamu, visiting various attractions and sites. The charming town offered more than I expected with its white sand beaches, ancient ruins, mangrove forests, and hangout spots. I enjoyed some amazing sunsets, ate around, took magical boat tours, discovered lively party joints, and more.
So, if you're planning a trip to Kenya's coastal region and are wondering what to see and do in Watamu, this guide is for you. Within this post, I'll share my top Watamu attractions, where to stay, favorite restaurants, and quick itineraries to help you explore the place better.
Fun Things To Do Around Kenya
Best Things To Do in Watamu
Here's my list of some of the best things to do in Watamu. Check it out and plan your trip to one of Kenya's best destinations. Having visited Watamu a few times, I've based this list on my experiences and popular activities, as well as several top recommendations by my fellow travelers and friends.
1. Discover the Ruins of Gede
If you're a history lover looking for the best things to do in Watamu, you have to visit the Gede Ruins. This ancient relic offers a glimpse into the civilization that thrived on the East African coast around the 12th century. The National Museums of Kenya preserves the settlement and is on the tentative list of UNESCO World Heritage Sites.
A guide is recommended when exploring the ruins, as they provide insightful information about the history and significance of the structures. They'll show and explain the historic town's main features, including king residents, tombs, deep water wells, and eight mosques.
A trip to the Gede Ruins is a journey back in time and a memorable experience. It reflects the architecture and daily lives of people who lived in the area centuries ago. It also offers a deeper understanding of the Swahili culture and its transformation from the 12th century.
Address: Gede, off Watamu Road, Watamu
2. Take a Boat Trip to Mida Creek
Although beaches and coral gardens are the primary tourist attractions in Watamu, Mida Creek offers a unique experience to adventure seekers and nature lovers. The creek is a tidal inlet surrounded by mangrove forests, home to abundant birdlife.
Boating or taking a sunset dhow cruise on the creek is an excellent way to see the greenery, watch the birds up close, and enjoy a magical sunset. You can join a dhow or boat tour to explore the creek and its surrounding islands, including Sudi, Waka Waka, and Caterpillar. Make sure to look out for bird species like the sacred ibis and the African fish eagle.
If you prefer a more adventurous experience, consider renting a dugout boat and canoe between mangroves. This activity offers a unique perspective of the creek, which is part of UNESCO's Malindi-Watamu Biosphere Reserve.
Address: Click here for directions
3. Explore Watamu Beaches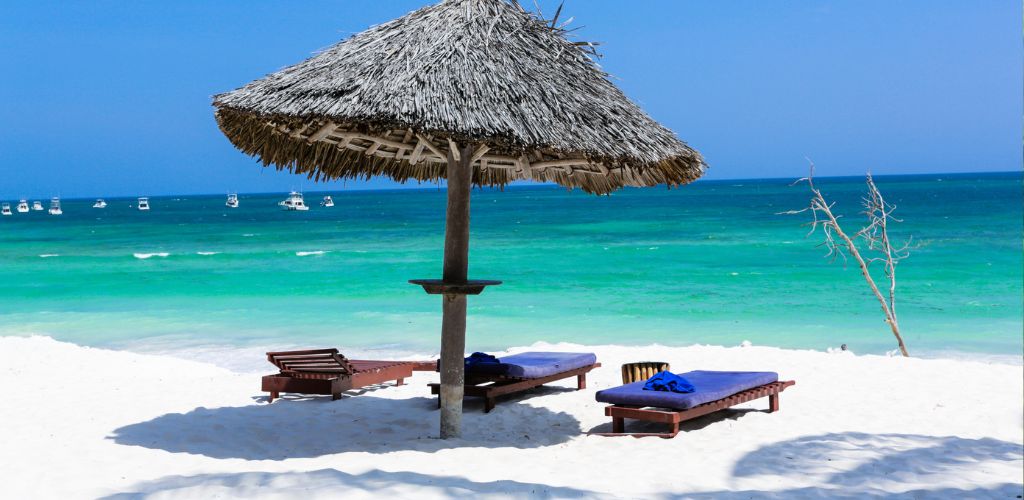 With perfect year-round weather, turquoise waters, and fine white sands, Watamu stands out as one of Kenya's best beach destinations. Its pristine shores are lined with magnificent beaches, offering everything you need for a perfect getaway. The beaches in Watamu include Garoda, Papa Remo, Jacaranda Bay, Short, and Watamu Beach.
These beaches are well-equipped, boasting sun loungers, restaurants, and facilities such as restrooms and changing rooms for your convenience. You can relax on the soft sands, dip in the inviting waters, indulge in beach games, chill with a drink, or watch local fishermen paddling back to shore in their dugout canoes.
As the day winds down, savor the lovely ambiance with a leisurely stroll along the shoreline. Feel the warm sand beneath your feet, relish the gentle ocean breeze, and catch the breathtaking scene of the sun setting over the Indian Ocean. It comes as no surprise that a visit to one of these beaches is one of the best things to do in Kenya.
To check out more of Kenya's beautiful beaches, click here.
Address: Click here for directions
4. Go Snorkeling and Swimming
If you're a fan of the sea, then make sure you don't miss out on Watamu Marine National Park. The park is known for its pristine waters and diverse ocean life. It has coral gardens that are home to over 600 species of colorful fish, coral rocks, and other fascinating sea creatures.
For a unique adventure, join this exciting glass-bottomed boat tour to explore the world below the surface. You'll get to swim and snorkel while experiencing the beautiful sea life. The tour also allows non-swimmers to see marine life without getting wet.
In addition to snorkeling and swimming, you'll have the chance to explore Mida Creek, walk along a suspended boardwalk, and enjoy lunch on Sudi Island. Watamu Marine National Park is accessed through various points along the coast. Its main post is at Temple Point Resort.
Address: Watamu Marine National Park
5. Visit the Arabuko Sokoke Forest
If you're looking for a short escape from the beaches and the ocean, add a trip to the Arabuko Sokoke Forest to your itinerary. This unique ecosystem contains flora and fauna, including shrubs, rare bird species, butterflies, and wild animals. It's a nature lovers paradise.
The forest is perfect for bird-watching enthusiasts, with over 200 bird species to spot, including the endemic Clarke's weaver. It's also home to plenty of butterflies and wildlife, such as the savannah elephants, monkeys, Aders's duiker, and the beautiful golden-rumped elephant shrew.
When in Watamu, I love taking a break in this serene forest. You can take a nature walk along different paths that lead to dense vegetation and open clearings. All the while, you'll be listening to the sounds of various birds, tracking wildlife, watching beautiful butterflies, and enjoying the fresh air – it's easy to forget that you're at the coast whilst surrounded by such greenery.
Address: Off Mombasa-Malindi Road
6. Visit Kipepeo Butterfly House
The Kipepeo Butterfly House is one of my favorite places to visit in Watamu. This community-based project not only adds to the charm of the coastal town but also contributes to the livelihoods of the locals near the Arabuko Sokoke Forest. As you step into the open-air house, you'll be greeted by flowers, plants, and small trees that make this place a blooming beauty.
Here, you'll have the chance to spot butterflies in their various stages, moths, and caterpillars. You'll also learn about their entire life cycle, from pupae to hatching, and have the chance to watch them take flight.
Situated conveniently near the Ruins of Gedi and the Arabuko Sokoke Forest, Kipepeo is an excellent addition to your Watamu attractions. It's also budget-friendly, making it perfect for families and anyone who loves these delicate, winged creatures.
Address: Click here for directions
7. Learn Kitesurfing and Windsurfing
Kitesurfing is one of the coolest things to do in Watamu, Kenya. You can either sign up for lessons or watch in awe as surfers leap into the air with thrilling moves. Some of the best spots for this experience are Turtle Bay, Garoda Beach, and Jacaranda Bay.
Besides kitesurfing, you can also go windsurfing in Watamu. One of the most bustling beaches, Watamu Beach, sees many passionate windsurfers visit to engage in this gripping activity. Since the winds and waters are in harmony here, it's less dangerous and more exciting.
Even if you're a newbie without any surfing experience, fear not. Several companies in Watamu offer classes and equipment that will give you all the confidence you need to negotiate the waves like a pro. Some of the best include Tribe Watersports School and JC Kite School.
8. Watch the Migrating Humpback Whales
Kenya is famous for its safari parks and game reserves, such as Masai Mara, where the annual animal migration occurs. However, an equally awe-inspiring migration happens in its marine parks, featuring the magnificent humpback whales.
Numerous humpback whales journey yearly from colder feeding grounds to warmer tropical breeding areas. They cover vast distances as they swim across oceans worldwide, mating and nursing their calves.
Along the Kenyan coastline, these majestic mammals can be observed in Watamu between July and October, with the peak of their presence in August. This phenomenon draws local and international travelers to this coastal town, offering a rare opportunity to witness young and old whales gracefully making their way through the ocean waters.
For those visiting Watamu and hoping to witness this remarkable migration, consider a stay at Hemmingways. This hotel organizes day trips to the best whale-watching locations in the ocean and offers accommodation in elegant suites.
9. Try the Local Cuisine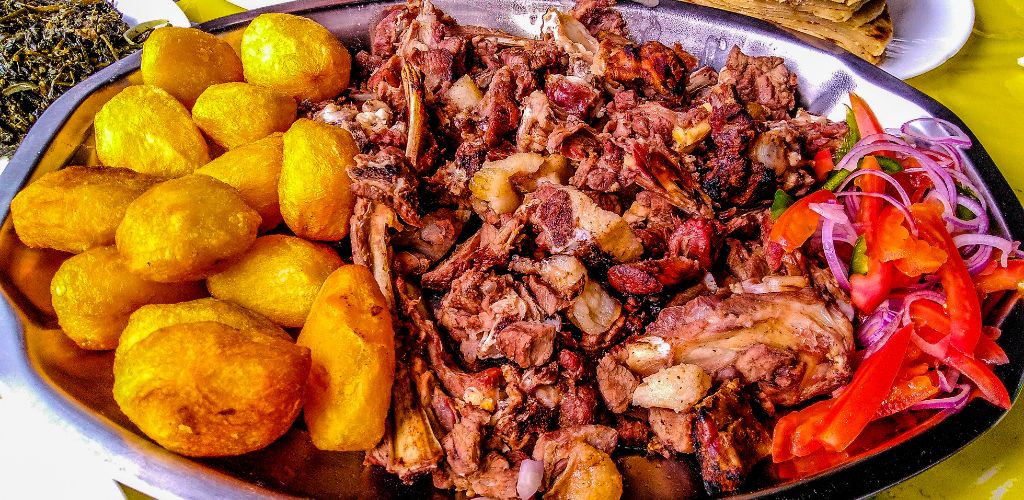 Watamu has various food options ranging from authentic African cuisine to continental delights. The coastal paradise is home to different communities of local and expatriate heritage, making its food scene diverse and well worth exploring.
Here, you can enjoy hearty Swahili dishes like biryani chicken, mouthwatering Kenyan barbecue (nyama choma), delicious Italian pizzas, and more. But, there are many options for seafood lovers too including fresh fish, prawns, lobsters, crabs, and oysters. You can have them fried, grilled, or cooked in mchuzi wa nazi (coconut curry).
Head to one of the local eateries and beach restaurants to enjoy the best of Watamu cuisine. My favorite spots include Crab Shack Dabaso, Hosteria Romana, and Marafiki Beach Bar and Restaurant.
Click here to find out more about the most must-try dishes in Kenya.
10. Visit Watamu Turtle Watch
Local Ocean is an organization committed to various programs focused on ocean conservation. Their initiatives encompass safeguarding and raising awareness about coral reefs, sea turtles, marine protected areas, and mangroves.
One of their primary projects is the Watamu Turtle Watch. Located along Turtle Bay Road, this center's primary objective is the protection of endangered turtles and their natural habitat. When you visit, you'll have the opportunity to learn about different turtle species, observe baby turtles, and even consider adopting one.
Although visiting the center is one of the best free things to do in Watamu, donations are highly encouraged and greatly appreciated. All contributions directly support the conservation program, a cause I find to be of great significance.
Address: Turtle Bay Road, Watamu
11. Take a Day Trip to Tsavo East National Park
Once you've had your fill of Watamu attractions, I highly recommend you take a day trip to Tsavo East National Park. Famed for the man-eating lions that terrorized railway workers in the 1900s, this park offers a thrilling safari experience.
It's renowned for its large herds of elephants and other wild animals like lions, leopards, buffaloes, and zebras. Bird lovers will also enjoy visiting Tsavo East as it's home to over 400 incredible species. For naturally beautiful sceneries, Mudanda rock formations and Lugard Falls offer some spectacular sights.
Joining a guided tour is the best way to explore the park. You'll enjoy game drives, encounter plenty of wildlife, and discover the diverse landscapes of this captivating and iconic national park, all while gaining fascinating insights from your knowledgeable guide. Click here to learn more and book.
Address: Click here for directions to Tsavo East National Park
12. Take a Day Trip to Mombasa
When you're in Watamu, known for its beaches and ocean activities, consider spicing up your vacation with a day trip to Mombasa. The city is less than 2 hours away and offers plenty of attractions for culture, adventure, history, and beach lovers. It's also home to many restaurants serving delicious Swahili cuisines such as biryani, pilau, mahamri, and samosas.
While here, you can join a full-day private tour to discover some of the best places to visit in Mombasa. These include local spice markets, Mombasa Old Town, Fort Jesus Museum, and Haller Park.
There are several guided tours in Mombasa. Most of them are authentic and are conducted by locals who've lived in the city their entire lives. Having explored the city with Native Transfers, I strongly recommend their tour. Click here to learn more and book.
Find out more about the best places to stay in Mombasa here.
Address: Click here for directions
13. Dance at the Watamu Beach Party
During my recent trip to Watamu, I thoroughly enjoyed dining at Papa Remo Beach Bar and Restaurant. Following a delectable meal featuring grilled fish and roast potatoes, the waitress informed me about their weekly beach party, held every Saturday starting at 11 pm.
I decided to check it out, and it was one of the most memorable experiences I had during my visit to this small, charming town. If you're there on a Saturday, attending the beach party tops the list of fun things to do in Watamu. The venue boasts a spacious sandy ground where locals and tourists come together and dance the night away to great music.
Here, you can also enjoy your preferred beer, sample one of their delightful cocktails, or stroll along the beach to cool off – all making for a fantastic evening in Watamu.
Address: Papa Remo Beach, along Jacaranda Road
14. Shop for Souvenirs in Watamu Village
Watamu's art scene is fascinating, from traditional crafts to contemporary paintings and sculptures. Along the main road, you'll see several furniture vendors, gift stores, and clothes shops selling unique items. These goods reflect the local culture and influences from other communities in Kenya.
The Watamu village is my favorite place to shop for antiques and other gifts. Various shops sell handmade wooden crafts, sandals, baskets, lampshades, and authentic Ankara fabrics. I highly recommend Shakir (for clothing) and Zebra Shop (for paintings, carvings, and beads).
Negotiating prices is expected in the art and crafts markets, so be prepared to haggle for your desired item with friendly local vendors. However, remember to be respectful when bargaining and keep in mind that these souvenirs directly represent the hard work and livelihoods of the locals.
15. Enjoy the Sunset at Lichthaus Bar
Lichthaus Bar at Temple Point Resort is the ideal place to conclude your Watamu adventure. It offers a warm atmosphere, friendly staff, and delightful cuisine while providing idyllic views of Mida Creek and the lush mangrove forests.
Their menu includes mouthwatering dishes such as grilled garlic beef, pineapple octopus, and chicken skewers, all served with crispy French fries. You can further indulge in fresh salads, such as guacamole, black lentils with vegetables, and a classic tomato and cucumber combination topped with feta.
The bar has a terrace and hammocks that invite you to relax with a cold beer or cocktail while enjoying the stunning sunset over the ocean and creek. It's open daily from noon until late, so you can savor this slice of paradise at your convenience.
Address: Click here for directions
Quick Travel Itineraries For Watamu
Now that you know the best things to do, take a look at my suggested itineraries during your stay in Watamu. They include top experiences and places you can see in one day, three days, or a week:
1 Day in Watamu Itinerary
If you have only 24 hours in Watamu, spend the day learning history, exploring beaches, and indulging in water activities. Start by walking along the beach and then join a boat trip to Watamu Marine National Park. Here, you'll go snorkeling, and swimming, and will get to explore Mida Creek and islands such as Waka Waka and Caterpillar.
Head to Gedi Ruins for your history fix in the afternoon and then to the nearby Kipepeo Butterfly House. End your day sampling food in Watamu at Pilipan or a beach restaurant like Papa Remo.
2-3 Days in Watamu Itinerary
Begin your first day exploring Watamu's history and natural wonders. Start at the Gedi Ruins to discover ancient Swahili history. Next, visit the Kipepeo Butterfly House to discover these colorful creatures and gain insight into their life cycles. Finally, venture to Arabuko Sokoke Forest for a peaceful nature walk before returning to your stay.
On day two, enjoy a boat trip to Mida Creek; ideal for bird-watching, canoeing, and getting lost in mangrove forests. Spend your afternoon relaxing on the beautiful Watamu beaches, soaking up the sun, surf, and white sands. Finish the day with a sunset treat at the Lichthaus Bar with its breathtaking views.
For your third day, dive into aquatic adventures with snorkeling and swimming in the coral gardens, or try your hand at kite or windsurfing in the ocean. In the afternoon, shop for souvenirs in Watamu village and enjoy a meal at the Crab Shack Dabaso. If it's a Saturday, dance the night away at Papa Remo for a lively end to your trip.
1 Week in Watamu Itinerary
A week in Watamu presents you with several options for a memorable trip. Spend the first day in nature and learn about the town's history and culture. You can visit places like Gedi Ruins, Kipepeo Butterfly House, Arabuko Sokoke, and nightlife spots like Litchhaus Bar.
Spare the next two days for sea and sand activities. Join this full-day boat trip, including highlights such as swimming, snorkeling, and exploring Mida Creek. You'll also see mangrove forests and enjoy lunch on one of the nearby islands – Sudi, Waka Waka, or Caterpillar. Mix that with kitesurfing, windsurfing, and discovering more of Watamu beaches.
On day four, visit Watamu Turtle Watch to support and learn about turtle conservation efforts in this part of the world. If you're in Watamu in August, request your hotel to arrange a boat trip to see humpback whales or bottlenose dolphins. End the day with dinner at local restaurants like Crab Shack or Pilipan.
For your fifth day, explore the northern part of Watamu, its beaches, and attractions up to Jacaranda Bay. While there, you can take kitesurfing, swimming, and snorkeling trips onboard glass-bottom boats. After a fun-packed day, relax and dine at Marafiki Beach Restaurant before returning to your hotel.
On the sixth day, I recommend venturing outside Watamu. You can join a day trip to Mombasa to explore its attractions or go for wildlife safaris at Tsavo East National Park. Afterward, return to Watamu and enjoy a comfortable night in one of its luxury hotels.
Conclude your week in Watamu shopping for gifts and souvenirs, enjoying the beach, and, if your timing aligns, experience the apex of the town's nightlife at the Watamu beach party in Papa Remo. Make it a point to dine at local restaurants each evening, including my favorites – Crab Shack Dabaso and Pilipan.
Where to Stay in Watamu
Below, are a few of the best places to stay in Watamu for tourists. They include hotels and resorts ideal for families, couples, nature lovers, and budget travelers.
Hemingways Watamu (The Best Luxury Hotel in Watamu)
Hemingways Watamu is one of the best luxury hotels in Watamu, offering a restaurant for outdoor dining, elegant modern-style rooms with ocean views, and other amenities. With two swimming pools and a free tennis court, it's also a perfect choice for tourists seeking relaxation and recreation. Click here for more details.
Temple Point Resort (Best for First-Time Visitors and Nightlife)
This resort offers comfort and relaxation for first-time visitors and those looking for fun in Watamu. Here, you'll stay in air-conditioned Swahili-style rooms with modern bathrooms and enjoy access to a private beach.
The resort features a restaurant, a spa, and the LichtHaus Bar, where you can dine and sip on drinks while watching the sunset over Mida Creek. Click here for more details.
Alawi Home (Best for Those Seeking Relaxation Outside Town)
If you're traveling to the northern side of Watamu, the best place to stay is the Alawi Home. It's close to Jacaranda Bay Beach and offers comfortable accommodation in clean, air-conditioned rooms. Each of its rooms features a private bathroom, and it's equipped with a flat-screen TV. Click here for more details.
Medina Palms (Best for Families and Couples)
Medina Palms is the perfect choice for families and couples in Watamu, boasting a lush tropical garden, a restaurant, a lounge, and an outdoor swimming pool. It has elegant and spacious rooms with a lounge, dining area, flat-screen TV, and a kitchenette, ensuring comfort. Other amenities in this hotel include a kids' club, gym, and spa. Click here for more details.
Mida Creek Nature Camp (Best for Budget Travelers)
If you're a budget traveler looking for an affordable place to stay in Watamu, I recommend this comfortable nature camp. It offers tents, treehouses, and cottages in a tranquil environment close to Mida Creek. The eco-camp also features a restaurant, a serene garden, an outdoor fireplace, and eco-friendly bathrooms. Click here for more details.
Best Restaurants in Watamu
Watamu has a diverse culinary scene influenced by its inhabitants, mainly Bajuni people, citizens of Italian origin, and locals from upcountry towns. You can expect Swahili dish restaurants, pizzerias, cafes, and local eateries here. To give you ideas of where to eat during your trip, I've listed some of the best restaurants in Watamu below:
Crab Shack Dabaso
Located amidst the serene mangrove forests of Mida Creek, Crab Shack serves up delicious food at affordable prices, with friendly staff that always greet its guests with a warm welcome.
While here, try the seafood platter featuring grilled fish, calamari, lobster, prawns, octopus, and crab. It's also one of the best places in Watamu to take sunset boat trips. Click here for directions.
Pilipan Restaurant
This restaurant serves delicious food and offers a lovely ambiance, making it the perfect choice for lunch or dinner. It's also a fantastic spot to catch a beautiful sunset while enjoying a variety of beers and cocktails.
When dining here, take advantage of their scrumptious starters like chicken wings and chili paneer, and savor the barbecued snapper with garlic butter sauce. Click here for directions.
Marafiki Beach Bar and Restaurant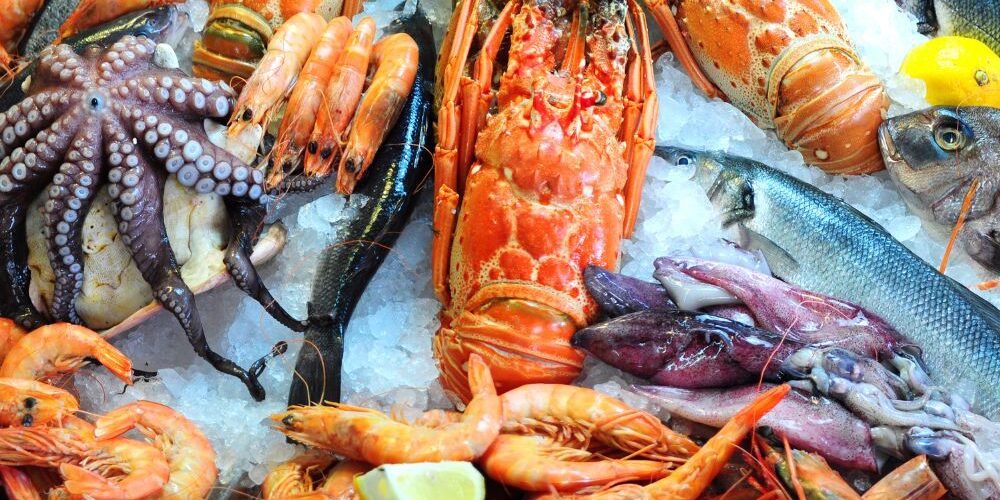 During my recent trip to Watamu, I traveled north to see the less-explored Jacaranda Bay Beach. While there, I stopped at the Marafiki Beach Bar and Restaurant for a quick bite before returning to the Watamu Beach area. The small restaurant serves various meals, including seafood, pizza, and Kenyan cuisine. Click here for directions.
Hosteria Romana Watamu
This small restaurant in the Watamu village offers Italian and Mediterranean cuisines with vegetarian options. It's a perfect spot to stop by for lunch as you head to Watamu Beach. You can enjoy pizza, pasta, spaghetti with tuna, and seafood such as salmon, fish, and prawns here. Click here for directions.
Papa Remo Beach Restaurant
This beach restaurant offers an ideal setting for lunch or dinner, with a menu featuring fresh seafood, pizzas, snacks, and cocktails for every taste. It has a welcoming staff, and you can choose between indoor or outdoor dining. I like their outdoor space, where you can enjoy a delightful meal by the beach while gazing at the nearby island. Click here for directions.
Getting to Watamu
Here are the best ways to get to Watamu, Kenya, from Nairobi, Mombasa, and Malindi:
By Flight
The fastest and best way to travel from Nairobi to Watamu is by plane (45-60 minutes). Although the coastal town doesn't have an airport, Malindi Airport is only 30 minutes away by taxi. Visitors can also arrive at Moi International Airport in Mombasa and enjoy the scenic 2-hour drive along the coast to Watamu.
Various domestic airlines operate daily flights from Nairobi to Malindi and Mombasa. My favorites are Kenya Airways and Jambojet, Airkenya, and Skyward Express. Check out this transfer service from Mombasa's Moi International Airport to Watamu.
By Bus
Several long-distance buses operate daily services from Nairobi to Malindi, and Mombasa to Malindi. If traveling to Watamu, you can board one of these buses and alight at the Gede stage.
You can hire a motorcycle taxi or tuk-tuk to your hotel from there. My favorite buses from Nairobi to Mombasa and Malindi include Modern Coast, Tahmeed Coach, and Dreamline Express.
By Train
There are three passenger service trains from Nairobi to Mombasa. Each train has two seating classes (economy and comfort) and takes 5-6 hours from Syokimau Station to Mombasa's Miritini Station. From there, you can hop onto a shared van or hire a taxi to Watamu.
Getting Around Watamu
Here are the best ways to get around while sightseeing in Watamu:
Tuk-Tuks and Motorcycle Taxis
Unlike in bigger cities like Nairobi, tuk-tuks and motorcycle taxis (bajajs) are reliable and safe modes of transport. They are prevalent in Watamu, and it's easy to find one. When in Watamu, I prefer using tuk-tuks to move around to attractions running from Temple Point Resort in the south to Jacaranda Bay in the north.
Walking
Most tourist sites, beaches, and nightlife spots in Watamu are nearby, and walking everywhere is possible. Make sure you wear light clothing because it can get hot during the day.
Using Taxis
If you prefer to move around more comfortably, there are many taxis in Watamu. Arrange with your accommodation facility or host to hail for one and always agree on a price before your journey begins.
Things To Do in Watamu: FAQs
Here are some answers to commonly asked questions about visiting Watamu and its attractions:
What is Watamu known for?
Watamu is famous for its magnificent white beaches, great hotels, historical ruins, crystal clear waters, and rich coral reefs with various marine life. This makes it a top destination for water sports enthusiasts, nature lovers, and holidaymakers.
When is the best time to visit Watamu?
The best time to visit Watamu is during the dry season, from June to October. During these months, you'll enjoy sunny weather – ideal for beach activities and water sports. You're also likely to witness the nesting of turtles, see bottlenose dolphins, and experience the migration of humpback whales.
Is Watamu worth visiting?
Yes. Watamu is a coastal gem with many unique and fun things to do for every traveler. Whether you're into snorkeling, nightlife, boat trips, or beach strolling, Watamu has something to offer.
How many days should I spend in Watamu?
To fully experience Watamu attractions and its beauty, I recommend spending at least 4 days here. This gives you enough time to discover the beaches, take a boat tour to Mida Creek, go snorkeling, try the local cuisine, and enjoy plenty more activities.
Is Watamu safe?
Watamu is known for its welcoming and friendly people, making it a comfortable and safe place to visit, with rare crime incidents against tourists. For the latest safety information on Watamu, check out Kenya travel advisories by the US and UK governments.
What is the best beach in Watamu?
Thanks to its soft white sands, clear waters, and beach restaurants, Watamu Beach is my favorite. However, you'll also love nearby beaches like Turtle Bay, Garoda, and Papa Remo.
In Closing
I hope this article has given you ideas of what to do and places to visit in Watamu during your trip. From exploring Mida Creek to visiting the Ruins of Gedi, the town is filled with memorable experiences, and you'll never be bored.
Whether you prefer adventure, history, or relaxing, Watamu has everything. If you're looking for beautiful beaches, I recommend Watamu Beach and Jacaranda Bay. For those into watersports such as kitesurfing and paddle boarding, head to Turtle Bay or Garoda Beach.
Whatever your choice of activities, don't forget to try the delicious local cuisine, explore the nightlife, and enjoy the beauty of Watamu – the place of "sweet people."