Known the ins and outs of tipping in Mexico before your trip. This guide explains how much to tip in Mexico, including restaurants, taxis, tour guides, luggage handlers, bartenders and more.
If you're reading this article, it means you're planning a trip to Mexico, and that's awesome. The land of tacos and tequila is an incredible country to visit, so get excited!
Before you get to enjoy mariachi with a margarita, though, you'll want to learn about tipping in Mexico. In a country where tourism is so huge, many people work in hospitality and rely on tips to earn a decent income.
When and how much you tip depends entirely on the situation.
Eating at a street-side taco truck is obviously far different from sitting down to a 7-course tasting menu in a fancy restaurant. Staying at a locally-owned guesthouse isn't quite the same as spending a week in an all-inclusive resort.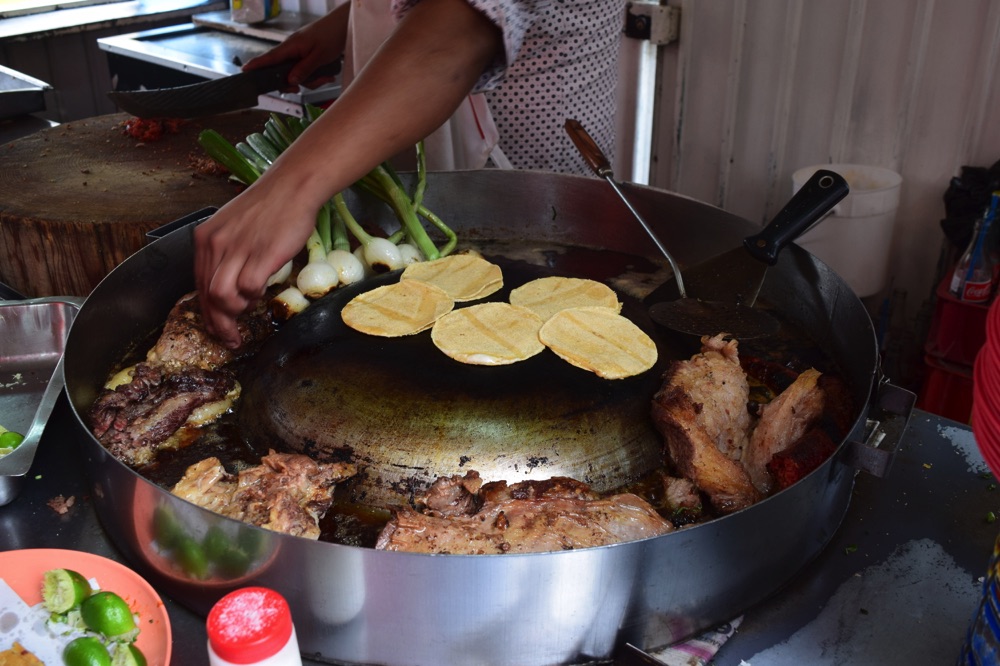 After living and traveling in Mexico for the better part of the last 3 years, I've figured out what the tipping culture is like here. I'll give you lots of pointers in this in-depth guide to help you navigate the ins and outs of tipping in Mexico.
Here it goes. My guide to tipping in Mexico.
Mexico Tipping Information
If you're traveling to Mexico from the USA or Canada, tipping culture isn't much different.
Just as you would at home, you usually tip someone if they provide you a service in Mexico. The amount depends on the situation, which I'll explain in more detail throughout the guide.
One thing to consider when it comes to tipping in Mexico is the local wage. Mexico just announced an increase in the minimum wage this year to 123 pesos (just over $6). To be clear, that's a daily minimum wage, not hourly.
Many in the service industry make minimum wage or just above it, so you can imagine how important tips are.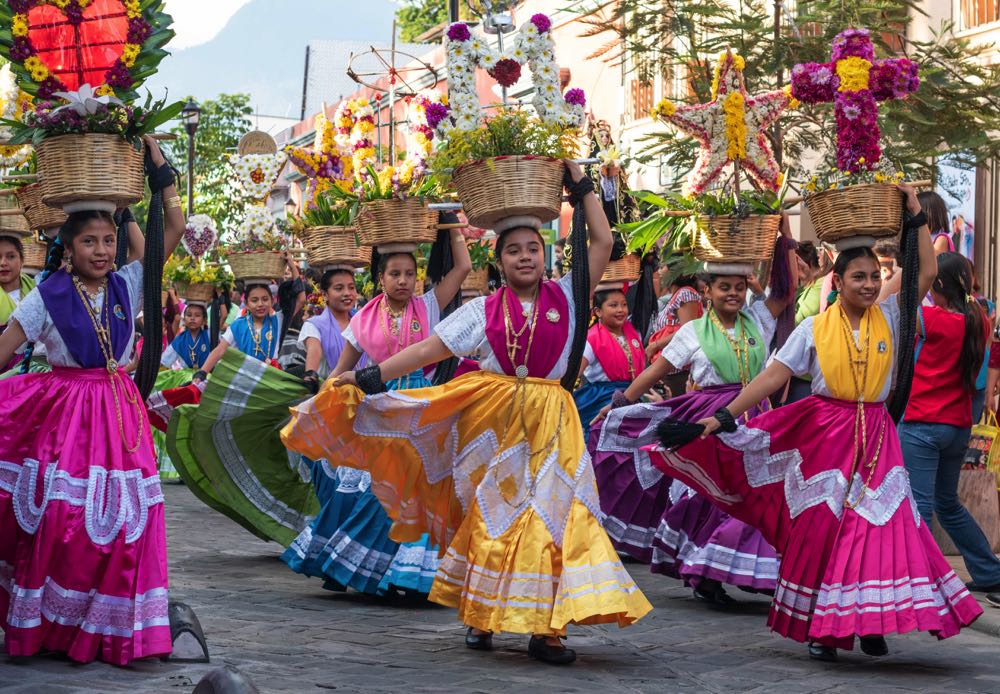 An extra $1-2 here and there isn't a big deal for you, especially if you can afford to fly to Mexico and stay in a nice resort. However, even a small tip goes a long way for locals who are working in the hospitality industry.
As far as when and how much you tip, it depends on a lot of factors. Let's dive in and learn about the details of tipping in Mexico.
Is Tipping Customary in Mexico?
Tipping is definitely customary in Mexico, especially in areas where tourism is the main industry like Cancun or Puerto Vallarta.
For the most part, you're expected to tip people who provide a service. There are some intricacies to this which I'll explain more in each individual section.
There's a service charge in Mexico in some places, but this is quite rare. It's more common for them to present a suggested amount on the check.
However, you must also be aware of unscrupulous waiters and bartenders who sometimes try to give themselves a 20% tip in a place where gratuities are optional.
They try to sneak a service charge in hoping you won't notice it and still add an extra tip. This is a problem in places like 5th Avenue in Playa del Carmen that are super touristy.
Generally speaking, you can give small tips (some coins or 20 pesos) when you order street food or a single drink from a bar. This is also fine for luggage handlers and those who bag your groceries in the shops.
Speaking of those baggers, you should be aware that they are working solely for tips.
You'll notice that most baggers are teenagers or seniors. They're not exactly employed by the store and just work for the small tips. I always pay for my groceries with a credit card to get points but make sure I have 15-20 pesos to give to them.
When eating out at nicer restaurants, paying a bar tab, going to the spa or on a tour, it's better to leave a percentage of the total. I'll discuss each situation in detail to give you specific examples.
If you have terrible service, don't feel bad about not leaving a tip. For the most part, service is quite good in Mexico, but there are always some bad apples.
Tipping at Restaurants in Mexico
Quick Answer: At restaurants, tip 10-15% of your bill.
When eating at a local joint, it's fine to leave 10% as a tip. I'm talking about the kinds of places that have menu del dia for lunch and the ones where you sit on plastic stools to eat tacos at night.
If you're eating in a fancy restaurant, you'll definitely want to up the amount. It's better to leave 15% at these kinds of establishments. Obviously, you can leave 20% for stellar service if you feel compelled to.
Sometimes restaurants in Mexico will add a suggested amount for a tip, but usually, it's up to you to do the math and decide.
When tipping at restaurants in Mexico, it's much better to leave pesos than dollars. People can't buy their weekly supply of tortillas with a few dollar bills.
Tipping Taxi Drivers in Mexico
Quick Answer: Tipping taxi drivers in Mexico isn't standard.
Generally speaking, it's not really a thing to tip taxi drivers here. If you're a tourist, they'll usually give you a flat rate anyways and never use a meter. You're probably paying more than locals, so don't feel bad about not giving a tip.
If a driver helps you load your luggage and gets it out for you as well, it's a nice gesture to slip him a 10 peso coin or a 20 note if you have it.
I also give taxi drivers a tip when they're really friendly or when they help me get home from the bar after 2 AM. It all depends on the situation.
Uber is quite popular around Mexico, and the fares are usually very cheap. I always add a tip or Uber drivers, as the fare still comes out less than what it would be to call a taxi. Plus, they have to come to you instead of you just waving them down on the street.
Taking a tourist shuttle is a popular way to get between the Cancun airport and places like Playa del Carmen and Tulum. In this case, it's customary to leave a tip.
For example, we had a driver pick us up at 5:00 AM on Christmas to take us to the Cancun airport. He definitely deserved the 100 peso tip I gave him as extra.
Tipping Luggage Handlers in Mexico
Quick Answer: Tip luggage handlers around 20-40 pesos ($1-2)
This next one is pretty simple. If you're staying at the kind of hotel that has bellhops, you can (and definitely should) tip them. They're usually young guys who are making very little and working long hours.
The standard seems to be 20-40 pesos per bag or a bit extra if you're the type who travels with everything but the kitchen sink.
Once again, it's preferable to tip in the local currency but US dollars work if that's all you have — don't tip in Canaidan currency.
Tipping at Spas in Mexico
Quick Answer: Tipping at spas is around 10-15%
One great thing about traveling in Mexico is that it's very affordable to visit a spa. My wife and I recently enjoyed a 90-minute couple's massage for under $50 total!
That incredibly relaxing hour and a half only set us back 900 pesos, so it was an easy call giving them 1,000 pesos total and letting them keep the change. I actually wish I had been prepared with an extra 50-100 pesos on top of that.
Of course, if you get a terrible massage and deal with unfriendly staff, don't feel like you have to leave a tip.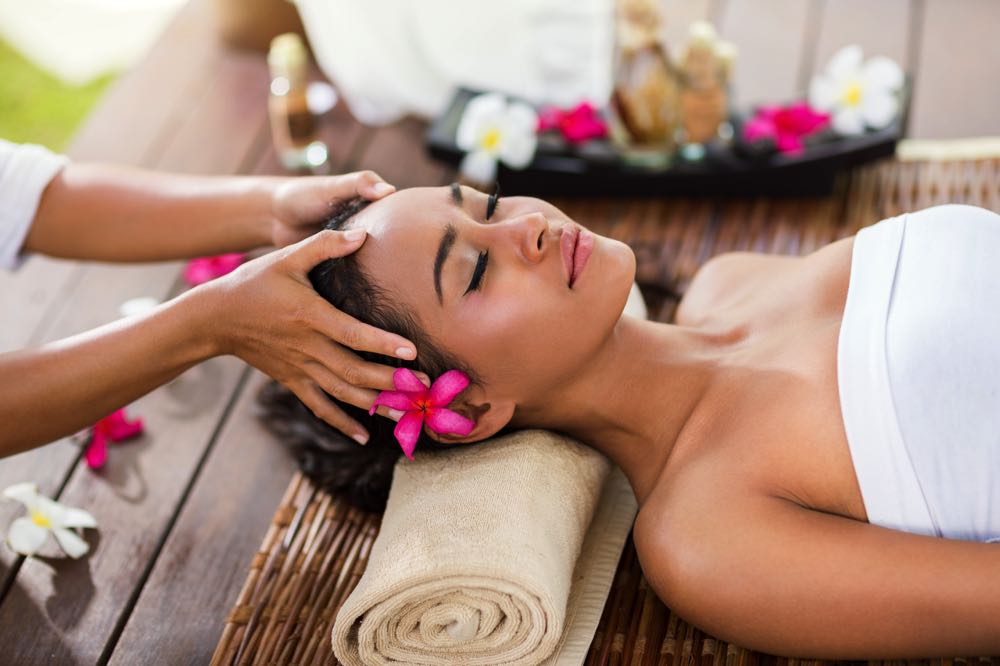 Tipping Bartenders in Mexico
Quick Answer: 20-40 pesos ($1-2) per round of drinks or 10-15% of the total bill
If you're just grabbing drinks from the bar one by one, it's fine to leave some coins or a 20 peso note in the tip jar.
I usually run a tab (when a place allows it) and just tip 10-15% on the total depending on the quality of service.
The thing about tipping bartenders in Mexico is that the more generous you are, the more generous they are. Bartenders remember who's a good tipper and who's a cheapo.
Your tips are much appreciated and usually get rewarded with hefty pours and quick and friendly service!
Tipping Hotel Staff in Mexico
Quick Answer: 50-80 pesos ($2.5 – $4) for cleaners
For this section, I'm just talking about standard hotels and not the all-inclusive resorts. I'll get to those in a little while here. If you're staying in a hotel, it's not really a thing to leave tips for the staff.
At your average hotel in Mexico, there's never an envelope to leave a tip for housekeepers. If you feel like being really nice, of course, you can definitely leave a 50 peso note as a sign of appreciation.
Tipping Tour Guides in Mexico
Quick Answer: 80-100 pesos ($4-5) if part of a big group, 15-20% for a private tour
There are lots of awesome tours you can sign up for in Mexico. Tour guides here work very hard and usually provide excellent service. It's customary to reward a good tour with a good tip.
When you're on a big group tour, it's fine to leave something like 100 pesos. If a lot of guests do this, it adds up to a really nice tip. Remember that daily minimum wage is just over 100 pesos after all.
If you're taking a private tour or doing something like chartering a fishing boat, you should obviously tip more. In these instances, it's better to leave 15-20% of the total.
Tipping at All-Inclusive Hotels in Mexico
Quick Answer: 20-40 pesos ($1-2) for buffet, 80-100 ($4-5) for sit-down meals, 50-80 ($2.5-4) for housekeepers
Tipping at all-inclusives in Mexico is a controversial issue. Many people are of the belief that since the hotel is "all-inclusive," they shouldn't have to worry about carrying around cash.
I can definitely see why some are of this mindset. You paid a lot of money for a relaxing vacation. The last thing you want to do is worry about exchange rates, getting change, and doing math!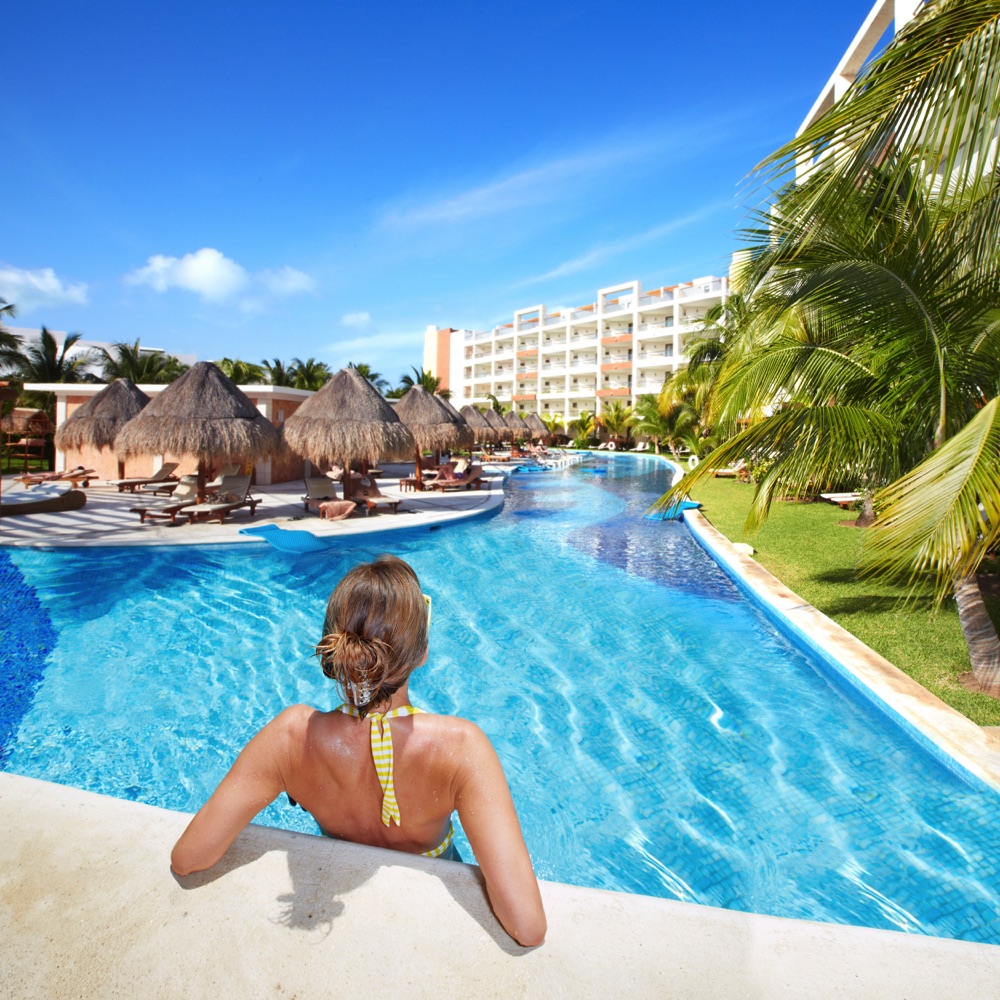 When I first went to an all-inclusive resort in Mexico back in 2012, this was definitely my thinking.
I spent a ton of money to be there already and didn't even consider bringing cash to the resort. Plus, I was living in China at the time where tipping just isn't a thing and I was used to that.
After a few years of living in Mexico, I now realize what a jerk move that was. The people who work at these all-inclusive resorts make peanuts for their daily wage.
A tip of $1-2 may not seem like much to you, and in fact it may be a pain to make sure you even have those small bills on you, but it's much appreciated and goes a long way for locals.
My best piece of advice is to try and get a nice stack of 20 and 50 peso notes before your all-inclusive stay. If that's too much trouble, $1 bills are fine.
The general rule of thumb is to give a small tip to baggage handlers (20-40 pesos) and a daily tip for housekeepers (50-80 pesos) depending on the state of your room.
Speaking of housekeepers, if you personally slip them a nice tip and ask them nicely, they'll make sure to stock your mini-fridge with drinks and replenish it often. Nobody's counting how many cervezas you're getting at an all-inclusive!
For buffet meals, you can just leave 20-40 pesos on the table if a waiter brought you drinks. When you sit down to nicer meals, it's better to leave 50-80. If you're a huge group, you should obviously leave a bit more.
When it comes to bartenders, tips go a long way at all-inclusive resorts in Mexico. Not only will you be first-served, but your drinks will be stronger, potentially made with top-shelf booze, and staff will be extra friendly.
Now You Know What To Tip!
That's all you need to know about tipping in Mexico. I can't stress it enough how important tips from international tourists are to locals. Not only do many people rely on tips, but they also work very hard for them.
It's important to keep things in perspective when traveling to Mexico. If you're spending $300+ a night on a hotel room, you can definitely afford to tip the bellhops, housekeepers, waiters, and bartenders.
If you had an incredible tour or an extra helpful driver, be sure to reward their excellent service.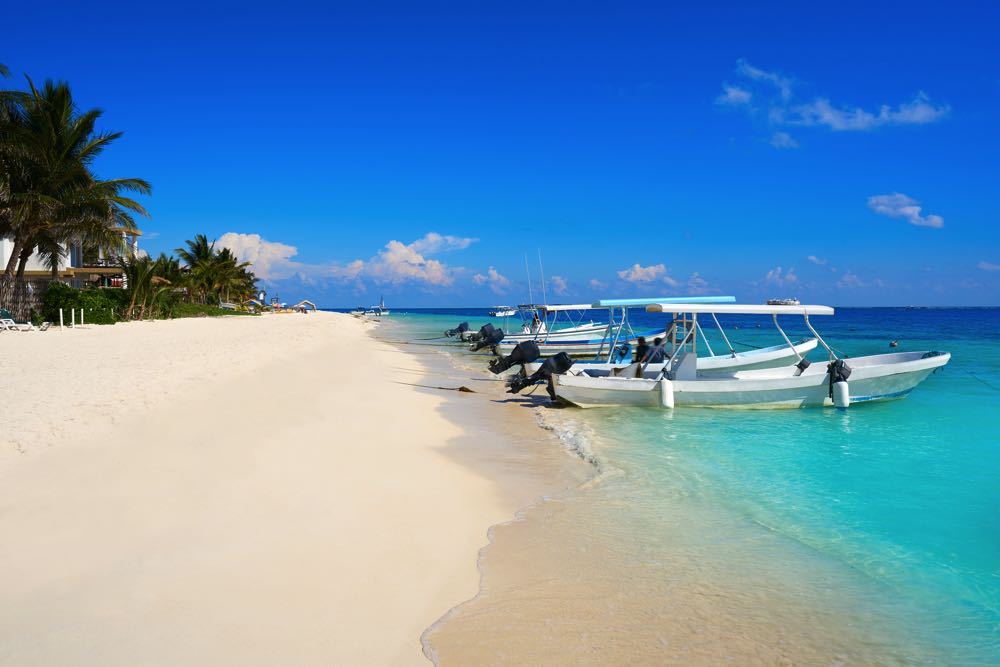 I always recommend carrying small change in Mexico so you have money handy for tips. Those 10 peso coins and 20 peso notes are great to have around for leaving tips as you go.
One final thing I'll add is that it's always best to leave tips in cash (local currency is best, followed by US dollars).
You can add a tip to your bill and pay the total by credit card, but it takes longer for that money to get into the staff's hands and it's taxed. I always use my credit card to pay the bill and tell them I have cash for the tip.
Hopefully, this guide has helped you understand more about tipping in Mexico. I also hope you're even more excited about traveling to this amazing country where the people are always ready to help you have a good time.
Looking for more travel information on Mexico? Check out our top posts:
Note: Images in this article are courtesy of Shutterstock.com, a website for sourcing royalty-free images and video clips. Find out more here.
Like This Article? Pin it!