What makes a lake so special?  For us, it's the surroundings.  Whether it's towering mountains, volcano walls or villages you're looking for, one thing's for sure, the surroundings should be peaceful and gorgeous to look at.  There's something about hiking around a stunning lake, diving into fresh water and being out in nature that really puts one's mind at ease.  Here's our list of Top 5 Most Beautiful Lakes, enjoy!
1.  Kalamalka Lake (British Columbia, Canada):
Yep, the number one lake on our list is one from our home!  We were fortunate enough to live next to this beauty for 18 years.  This is one of the most beautiful lakes in the world. Named after a First Nation's Chief who lived on its northern shores, Kalamalka is now marketed as the "Lake Of Many Colours"…and it couldn't be more perfectly described!  The colours of the water constantly change shades from turquoise to blue to indigo and green.  It's massive and is the perfect place for swimming, boating, going to the beach, hiking in the surrounding hills, camping on its shores or just gazing down at it from the surrounding mountains.
2.  Lake Toba (Sumatra Island, Indonesia):
This lake is so intriguing; it has to be one of the most incredible bodies of water in the world.  It's a massive volcanic lake with an island in the center of it.  People living on an island, on a lake, within a volcano?  Pretty crazy!  The waters here are clear and calm, and the village of Toba is the perfect place to relax for a week, or two.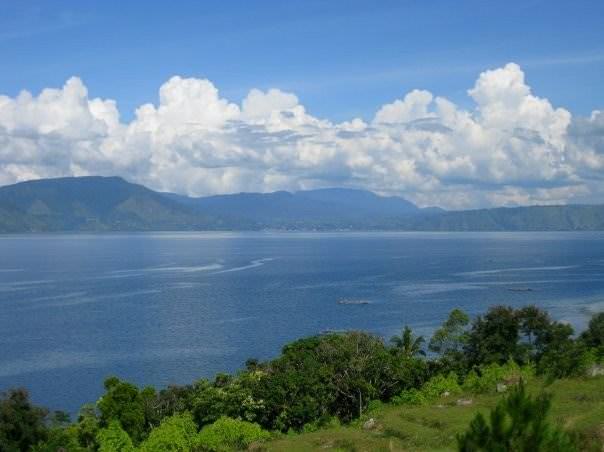 3.  Lake Nyassa (Malawi, Mozambique & Tanzania):
The crystal clear waters of the 9th largest lake in the world are amazing.  What makes Lake Nyassa so interesting is that it's home to more species of fish than any other freshwater body of water in the world! Colourful, tropical looking African Cichlid Fish swim around, making it a great spot for snorkelling and scuba-diving.  It really feels like you're in the ocean rather than a lake.
4.  Inle Lake (Nyaungshwe, Myanmar):
Inle lake is a great spot to see traditional living.  The villages surrounding the shores here are predominately home to the Intha People, who are self-sufficient and still live the way they have for centuries.  Age-old methods of fishing, farming and cooking are still used here on a daily basis.  This lake isn't a great spot for swimming, but it's the perfect place to rent a canoe-like boat and cruise the waters enjoying all of the scenery along the way.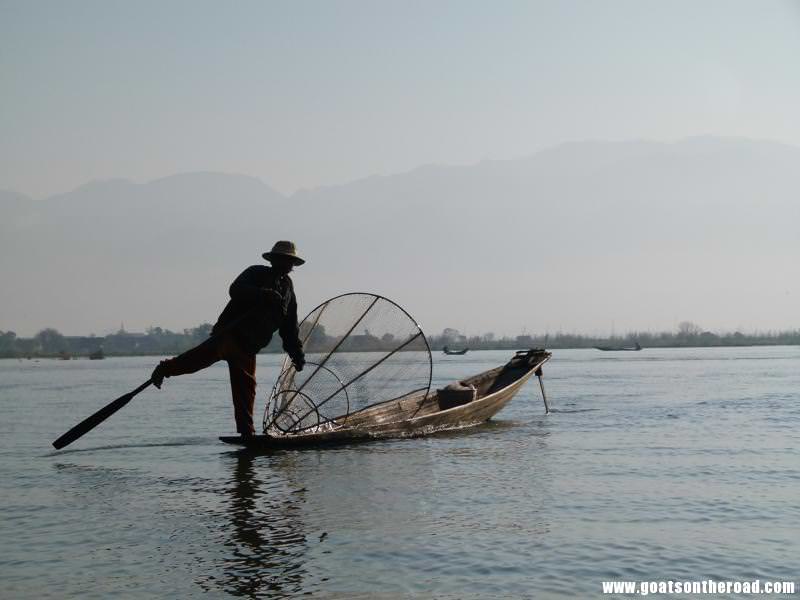 5.  Lake Louise (Alberta, Canada):
Another one for the home team!  This is a stunning lake surrounded by mountains in the beautiful Banff National Park.  The waters here are calm and perfectly turquoise in the spring and summer and completely frozen in the winter, making it the perfect place for ice fishing and ice skating.  The famous Chateau Lake Louise Fairmont Hotel sits at one end of the lake as it has since the early 1900's.  Popular with tourists, this lake also has great hiking and mountain bike trails which are teaming with wildlife.
There are so many beautiful lakes in this world.  We haven't even began to scratch the surface with this list.  Having never been to Central America, South America, parts of Europe, New Zealand or Australia, we chose lakes based on ones we've seen in North America, Africa, Asia and the Middle East.  Hopefully one day we'll be able to add some more lakes to this list.
Please feel free to comment below and add your favourite lakes!
Like this Post? Pin it!