Love food? If so, you will also love the destinations that will be mentioned below. In these places, you will have a gastronomic feast in a beautiful destination, the perfect places where food and travel merge.
Whether you are on a budget or you do not mind splurging, you will be able to sample some beautiful cuisine, and in the end, discover that there is more to food than its taste – it also gives you a better understanding of the place where you are.
San Sebastian, Spain
Spanish cuisine is one of the most delicious in the world, which is why it is no longer surprising that almost every city has a restaurant specialising in Spanish dishes. Being a coastal country, you should try many seafood dishes while travelling Spain.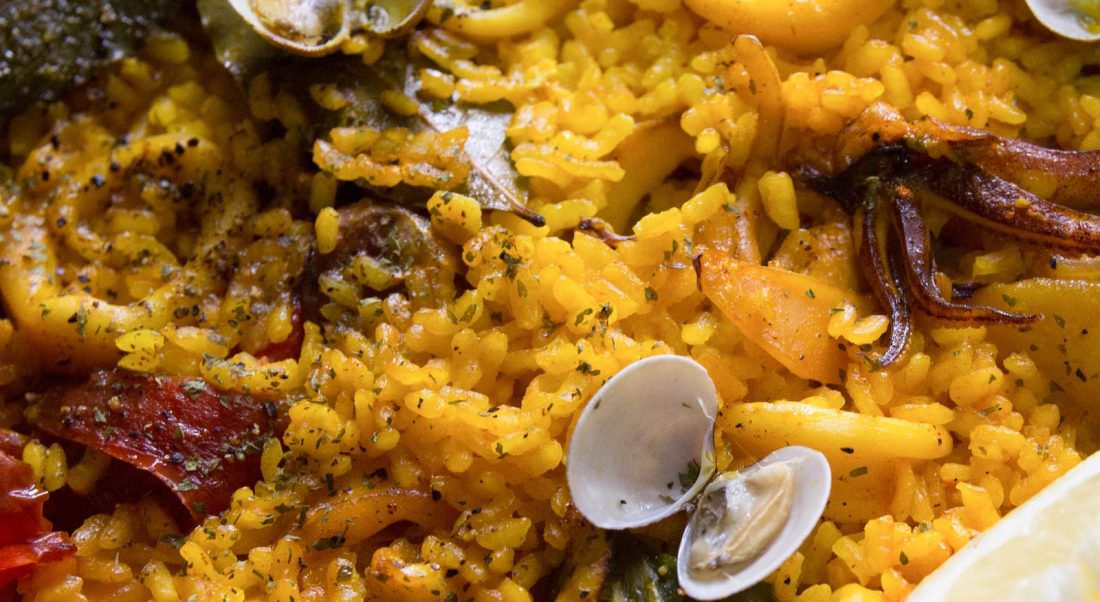 Make sure to taste Kokotxas, which is made from codfish. Another popular dish is bacalao pil pil, which is one of the best examples of Basque cuisine. The latter is a simple dish that is made from olive oil, garlic, and bacalao. Torrija or egg custard is also popular. When it comes to traditional pastries, Pastel Vasco is one that you can find in almost any patisserie. Txuleta, meanwhile, is the perfect choice for people who love beef.
Hue, Vietnam
Vietnam has a reputation for being a top foodie destination, especially Hue. There are many iconic dishes that are sure to offer a filling meal. One that you should try is Com Hen, or simply rice with mussel. If you want soup, on the other hand, try Bun Bo Hue, which is a Hue-style beef vermicelli.
For something sweet, Banh Khoai or pancake, is a good choice. Steamed rice cakes, also known as banh beo, are also delicious. For greens, meanwhile, sample the Tra Va salad. You should also order Nem Lui, which is made from ground pork and beef, shredded pork skin and fat, fish sauce, garlic, and sugar.
Umbria, Italy
While food is delicious almost anywhere in Italy, Umbria is one of the destinations that you should consider. Known as the green heart of Italy, it has a rich culinary tradition. Typically, every meal starts with an antipasti or an appetizer, which is commonly toasts and salami or ham.
When it comes to their dishes, porchetta is one of the most popular, which is a roast suckling pig with stuffing. You should also try their pasta, specifically the one with black truffles. More than the food, the wine is also a must-try in Umbria. If you're looking for places to stay in Umbria, Olivers Travels can help.
Istria, Croatia
If you have not heard of Istria, do not worry, many others do not know about this place. If you are visiting Croatia and if you love to eat, this is where you should be heading. Because of its location in the Adriatic Sea, seafood dishes are amongst the most popular.
One of the dishes that you should try is Pljukanci, a traditional homemade pasta that is available with different sauces. Oysters, scampi, and fish are often incorporated in their dishes. For the countryside food, on the other hand, some of the most common ingredients include truffles, olive oil, cheese, wild asparagus, and ox.
Bangkok, Thailand
Whether along the streets or in high-end restaurants, Bangkok has a lot to offer when it comes to good food. For the adventurous, head to Khaso San and eat spiders or scorpions, among other things that may seem gross, but many swore to be delicious. For traditional Thai food, try pork barbeque skewers sold in the streets.

Of course, your culinary adventure will not be complete without having a taste of mango sticky rice. Other foods to try are gai tod (fried chicken), kanom bueang (crispy pancake), and pad thai (Thai fried noodles). There are many alleys in Bangkok where you can eat in tables with open air setting and see your food being cooked in front of you. Alternatively, the city is also home to a number of fine restaurants.
Beirut, Lebanon
The capital of Lebanon is a destination that many people are unfamiliar with. As exotic as it is, it is one of the best place to go on a food trip. Among others, falafel is one thing that you should not miss. It is a deep-fried ball made from chickpeas and fava beans.
Equally popular is shawarma. While you can have it almost anywhere, the Lebanese version is more authentic in flavour. Fatteh is another traditional dish you should hunt. It is made from toasted pita, pine nuts, yogurt, and chickpeas. 
Lima, Peru
Asisde from Machu Pichu, Peruvian cuisine is another reason why Peru is a country that you should visit. Lima has an extensive collection of restaurants where you can sample some of the best local dishes. Among others, one that you should try is ceviche, which is recognised by many as the national dish. It is simply raw fish that is marinated in vinegar instead of being cooked.
Cuy, a bony cut of meat that is often barbecued, will also be worth trying. You should also taste causa, which is made from layers of potatoes and avocados, two things that you can often find in the markets in Peru. If you'd like to discover more about visiting Peru, Miraviva are knowledgeable about Latin America.
Like it? Pin it! 🙂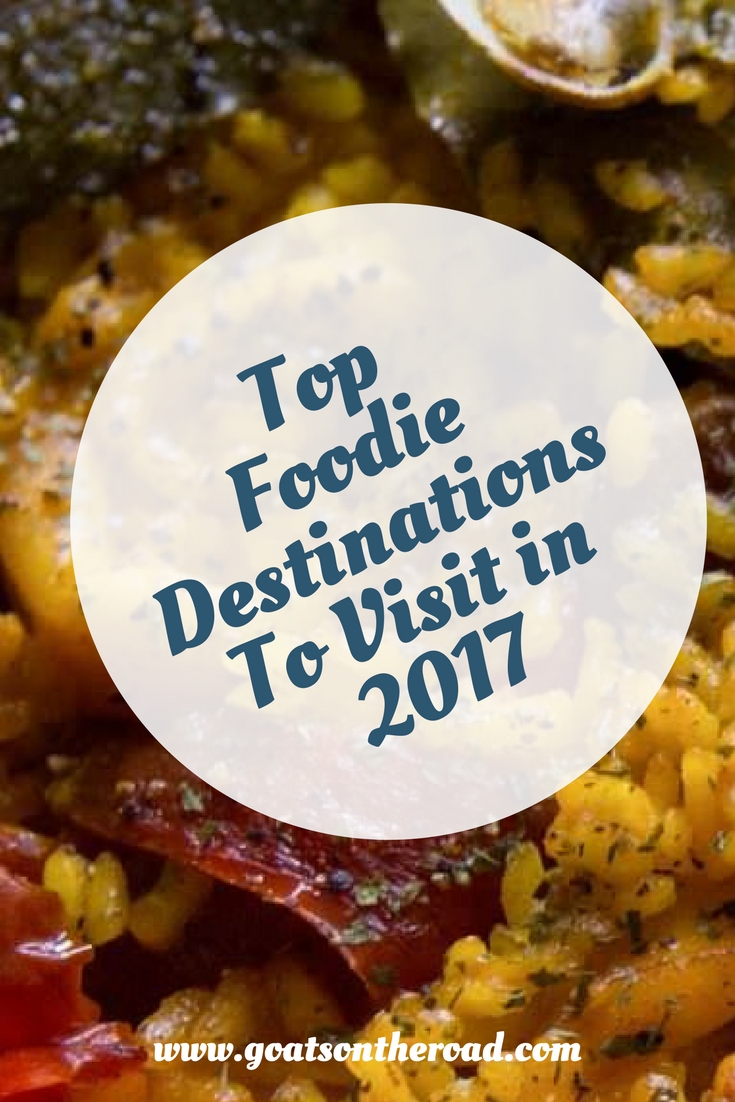 Disclaimer:Goats On The Road is an Amazon Associate and also an affiliate for some other retailers. This means we earn commissions if you click links on our blog and purchase from those retailers.