We all awoke to the sounds of donkeys crying out and cows mooing in the distance. It was about 7:30 and time for some breakfast at our homestay. The smiley grandmother served us milky rice porridge, bread, apples and tea. Crossing our fingers the night before must have worked because the fog had slightly lifted and we could see some views of Pik Lenin.
On the road again!
Today was the day we would say goodbye to Kyrgyzstan and hello to our fifth country of the trip, Tajikistan.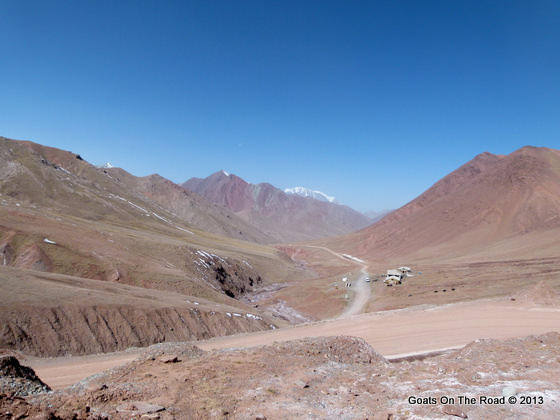 We drove for a couple of hours before crossing the 4,282m high Kyzyl-Art Pass. The views from the top were spectacular. Even though our driver was barely legal and there was a mix-up when our vehicle arrived at our guest house, he turned out to be a good driver. We were constantly yelling "stop!" for photos and the car would come to a screeching halt. We took some pictures at the top of the pass and carried on to the border crossing with Tajikistan.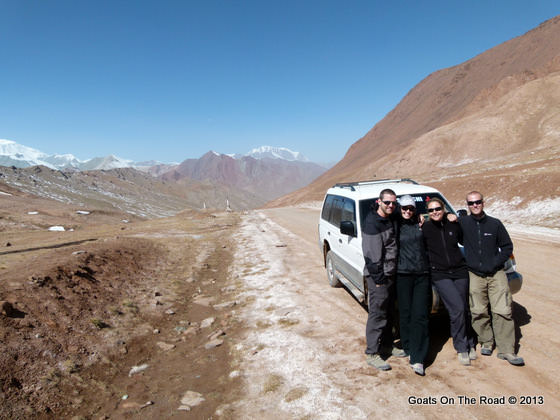 Our entrance into this mountainous country was an interesting one. The border guards must be really bored up there and not get much action…with the ladies. One of the guys in particular was a bit too friendly with Jess and I. He wanted photos with us and had some wandering hands! It was a weird situation because normally we'd yell at him or slap him or something, but we were trying to enter this country and pissing off the guy who would decide whether or not we were allowed in to Tajikistan wasn't the best idea. Such an abuse of power.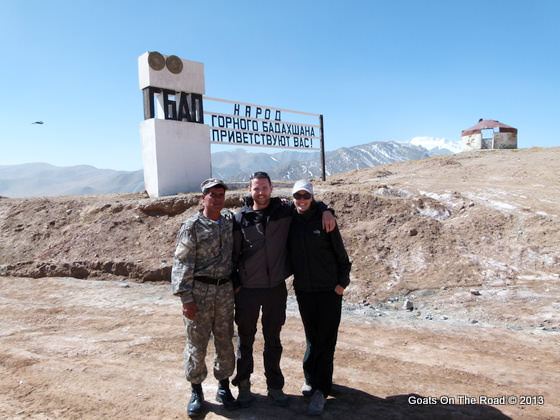 We had another permit check a little further past the border. We were expecting lots of red tape and bureaucratic nightmares with Tajikistan and figured we'd have to show our passports quite a few times along this journey. We showed our visa and GBAO permit and the guard there was saying how beautiful Jess and I were! After about 20 minutes of being in Tajikistan, we were 0-for-2 with the men. They seemed much more aggressive and flirtatious than any guy I came across in Kyrgyzstan.
From the border, we continued our journey to Lake Kara-Kul, which sits at 3,914m and was created about 10 million years ago by a meteor. Once we rounded the bend in the road and saw the glistening lake, the dodgy border guards left our minds.
We pulled into the teeny-tiny Karakul village and stayed at Sarat Homestay. The family who owned it were so friendly and provided us with a warm bed, food and lots of smiles. We left the family and made our way down to the lakeside shores, which was a picture perfect setting.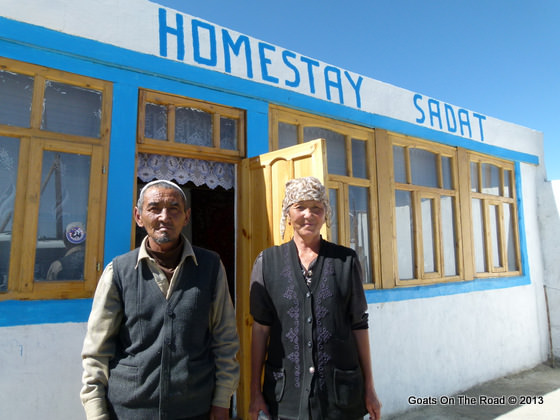 After wandering around the lake, we made our way back to the homestay for some dinner and board games. We were told we were having meat with potatoes and vegetables, which sounded good to us. What came out was basically a massive bowl of potatoes and some risky meat sprinkled on top. It was official, we weren't in Osh anymore!
Nick and Jason ate most of theirs, I pushed around some potatoes and managed to eat a couple and Jess gagged and spat hers out.
It turned out Jess and I had the right idea. Later that night, Nick got to experience his meal for a second time and Jason was squatting in the outhouse (long-drop) all night long.
Nice family, bad food.
We had planned to make ourselves lunches each day for the next 2 weeks and eat dinner and breakfast at the homestays. After that night, we re-evaluated our plan and decided we would have to stock up on food for of our meals the following day in Murgab.
What do you think about the dodgy border guards in the mountains?! Tell us about it below.
Like this Post? Pin it!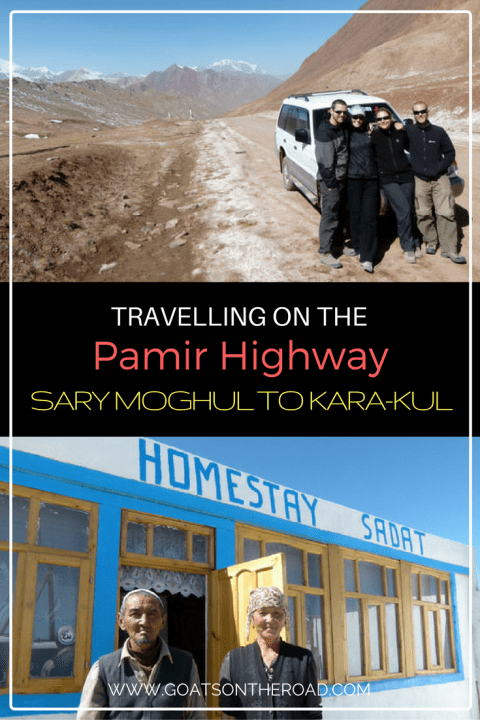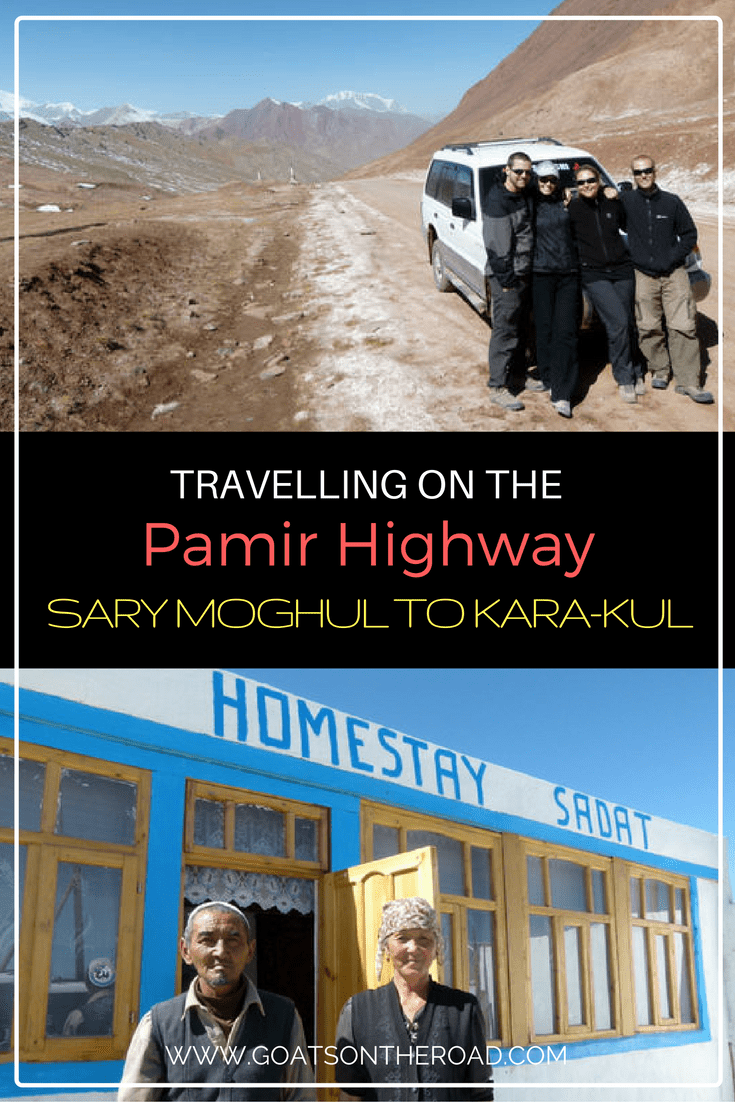 Disclaimer: Some links in this article are affiliate links, which means that if you purchase through them, we receive a small commission. This will never cost you extra and in many cases you receive a special discount. We appreciate your support!