Off-the-beaten-path adventures, rugged landscapes, unique cultures and bustling cities. This is just a fraction of what South America has to offer travellers. All of this sounds fantastic, so why had we never set foot on this continent during our 8 years of wandering around the world?! For whatever reason, when it came to travel planning, South America was never on the cards.
It may have taken us a while to get here, but we have finally touched down on our 5th continent. South America, we have arrived!
---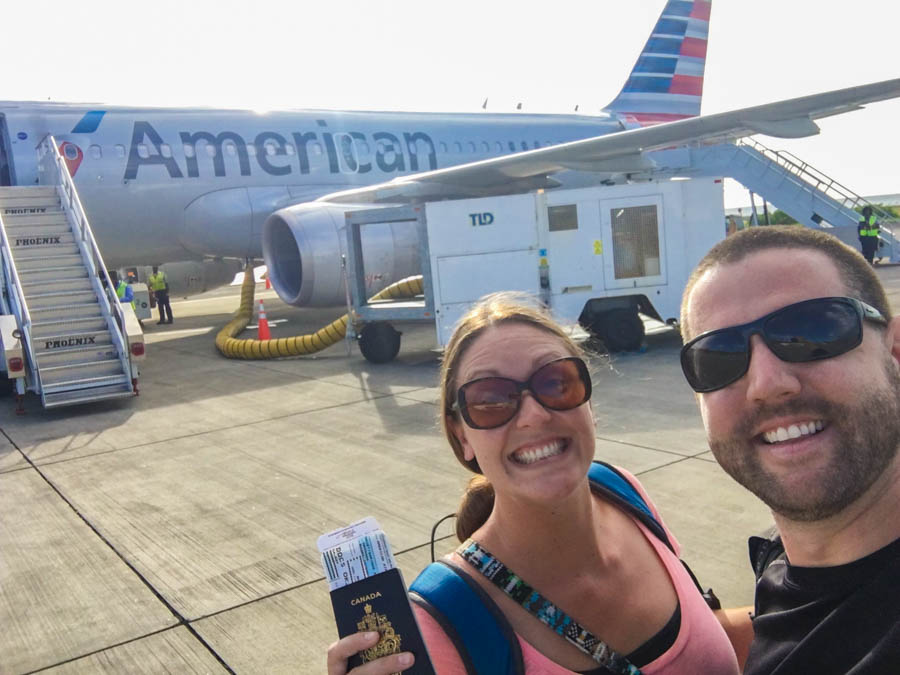 I'll admit that before travelling to Medellín (and Colombia as a whole), we did a few Google searches, that looked a little something like this:
"Is Medellín safe?"
"Which neighbourhoods are dangerous in Medellín?"
"Can I go out at night in Bogota?"
As newbie travellers to Colombia, we were sort of expecting the worst when it came to the bigger cities, and wanted to be properly prepared.
All we had to base our Colombian information on were online travel blogs (many of which we found to be out of date), the information found in our guidebook (which is frequently unreliable), and speaking to our Colombian friends (who actually said that many areas are very sketchy in the cities). Not to mention the media and TV shows (Narcos!) that constantly remind us that Medellín was the home of the infamous Pablo Escobar and his drug cartel.
Oh, also, some good friends of ours were mugged in Bogota and thousands of dollars worth of electronics were stolen from them.
So, off to Medellín we went, ready for the worst, but as always, hoping for the best!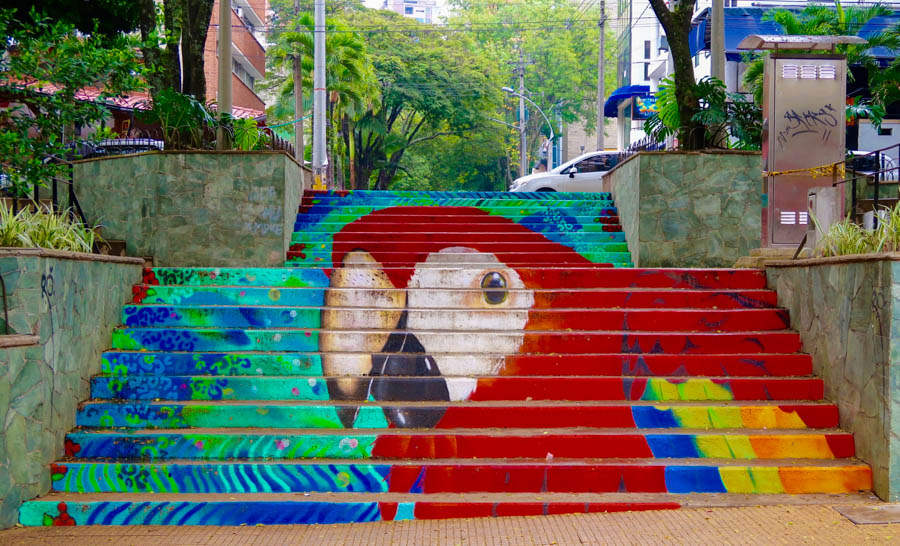 The People of Medellín
We arrived at around 11:00pm at the airport and were greeted by very friendly customs officials who barely spoke any English. They very kindly advised us that Canadians must pay a "reciprocity" fee of 171,000 COP ($53.75 USD). This was a shock as we didn't read about this anywhere online – and it's a fee that just us Canucks have to pay.
After charging the fee on our credit card, we carried on to exchange a few US Dollars to be able to pay for our 45 minute ($20) taxi ride into the city. The woman at the money changer had a huge smile, bright red lipstick and kind eyes. She spoke very slowly to us and was patient with our reply in broken Spanish.
We then asked two women which taxi company was best to take – white or yellow? With big smiles on their faces, they pointed us to the white one.
It was late, it was dark, and we didn't have a local SIM card in our phone yet, meaning we had no way of tracking the taxi on our GPS. The driver could have taken us anywhere. But, our taxi driver drove us directly, and safely to Maloka Hostel in El Poblado, and charged the agreed upon amount of 65,000 COP ($20 USD).
Read More: How to Avoid Being Ripped Off By Taxi Drivers
The woman at the reception at our hostel greeted us and gave a brief introduction to the tours and things to do in Medellin.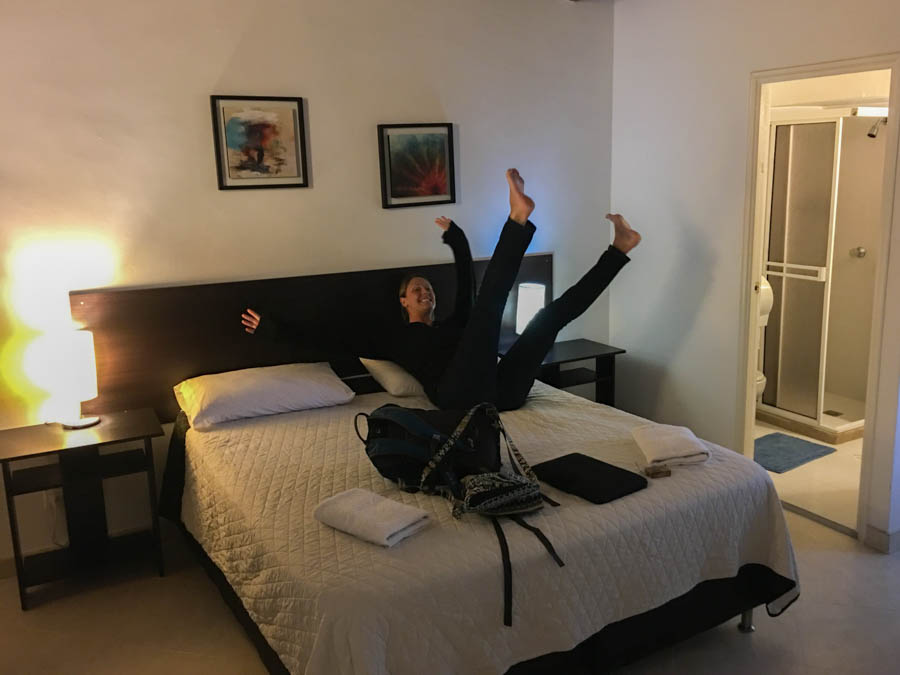 Well, this was an amazing introduction to the people of Medellín!
This feeling of being welcomed as a foreigner in the big "scary" city continued for the duration of our stay, which was 7 nights.
The Neighbourhoods
Medellín is the capital city of the department of Antioquia, and is located in Arburra Valley. The city is surrounded by beautiful mountains with many colourful comunas lining the slopes.
We chose to stay in the trendy, upscale, nightlife area of El Poblado. This is where many of the hostels, hotels, restaurants, cafes and bars are found. And if / when we return to Medellín, we will stay in this neighbourhood again.
Just steps from our hostel were international and national restaurants serving up very tasty food. Walking 15 minutes brought us to the El Poblado metro station which connected us all around the city, and in the surrounding areas were many shopping malls – which was perfect because we needed to buy some rain jackets!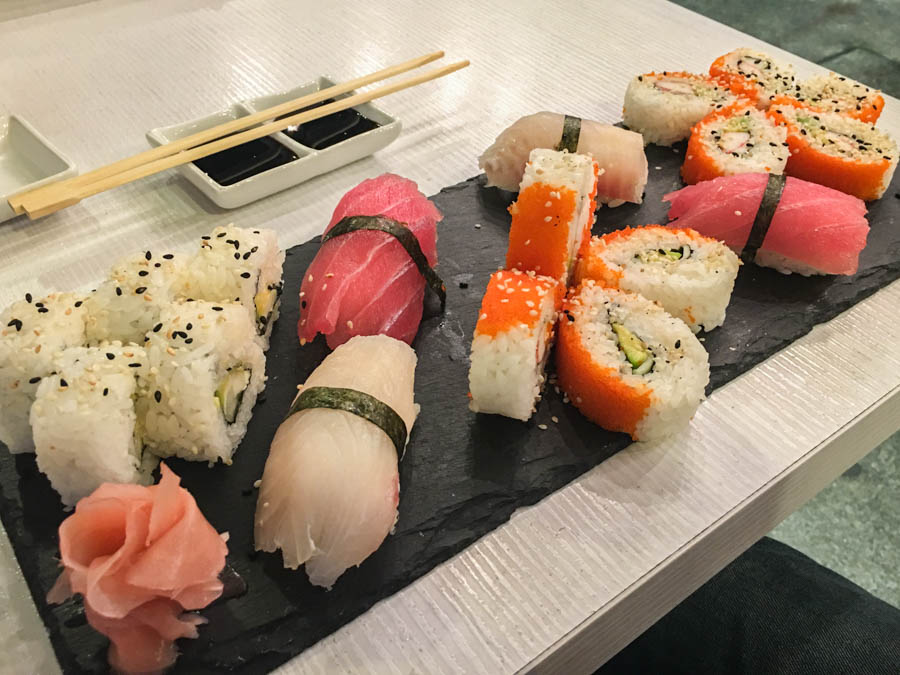 This part of Medellín is completely safe for walking around during the day and night with cameras, wallets and handbags. We felt like El Poblado had a good mix of locals, expats and tourists, and although some dub this area "gringolandia", many of the bars that we frequented were filled with Colombian people – which was great.
We enjoyed our stay in El Poblado, but we definitely think that everyone should venture out and explore many of the other neighbourhoods in Medellín. For a list of "no-go areas" click here…but keep in mind that situations in the city are constantly changing, so always ask locals.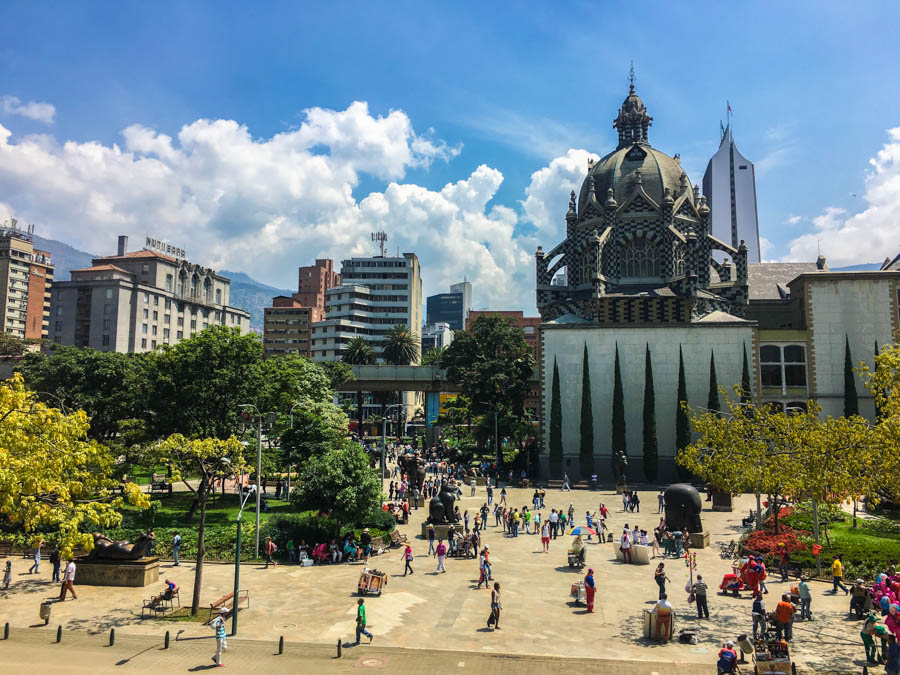 After getting our bearings and acclimatizing to the big city, we ventured off to visit the Centro area of Medellín. We were told that this downtown area is fine to walk around in during the day, but if we were to visit at night, we shouldn't bring any valuables with us.
Alighting at the Parque Berrio metro station brought us right to the incredible sculptures and works of famous artist, Fernando Botero, who is actually from Medellín. Botero is known for depicting people and animals in exaggerated volume – basically every figure he creates is fat! His work can also be found in New York and Paris.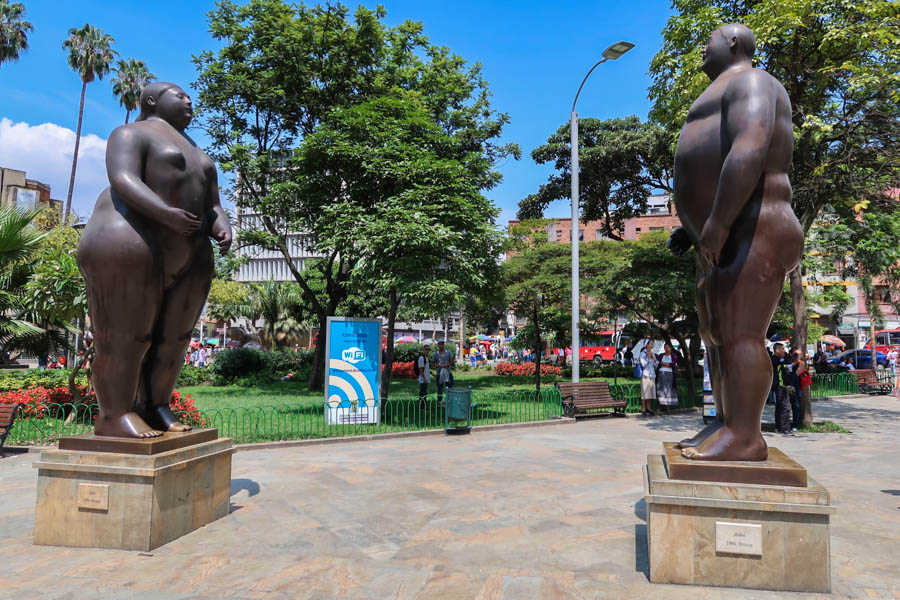 Right next to Plaza Botero, we found a few drunk men stumbling around (one actually hit a policeman), women propositioning themselves to passersby, children playing with toys, couples strolling hand-in-hand, and vendors selling anything you could possibly need or want (cocaine anyone?).
Oh yes, this was a very interesting part of the city! Regardless of all of this, we still felt safe in this area, but were a bit more mindful of our belongings.
This center is where you'll find many of the sites of Medellín – the old railway station, Parque de las Luces, Veracruz church, Bolivar Park and Museo de Antioquia, to name a few. However, the city is so much more than its "must-see's", and I highly recommend having "experiences" in Medellín, rather than ticking off all of the sites – of which, there aren't all that many.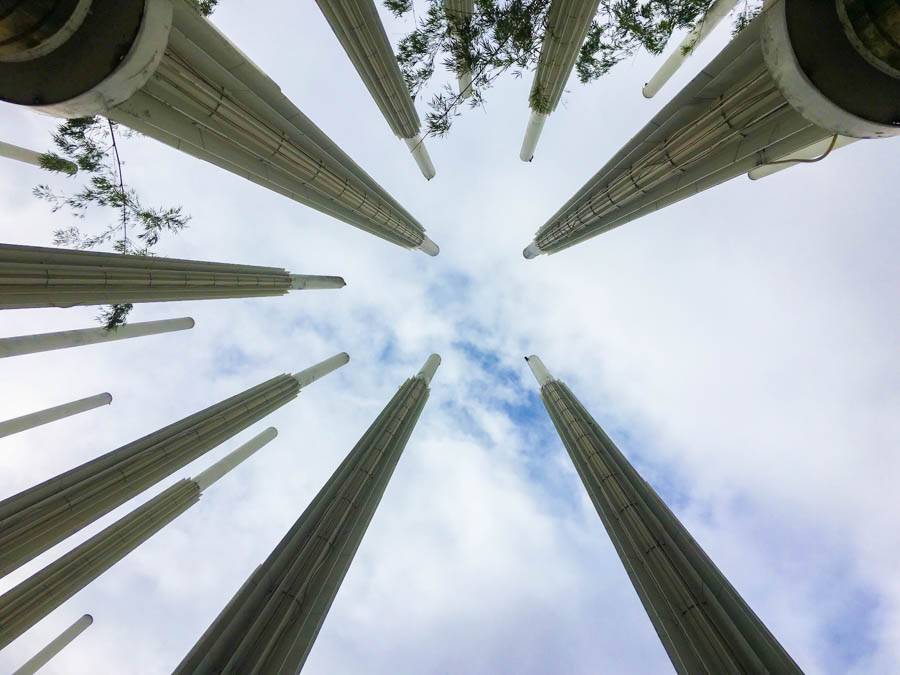 Our Experiences
We had many wonderful moments during our first week in Colombia. We sampled Medellín's amazing nightlife scene, met up with some really cool expats, enjoyed the company of a Goats On The Road reader, practiced our Spanish with the locals, shopped for some clothes, went on an incredible walking tour, watched a football match (soccer game), and did a great day trip outside of the city!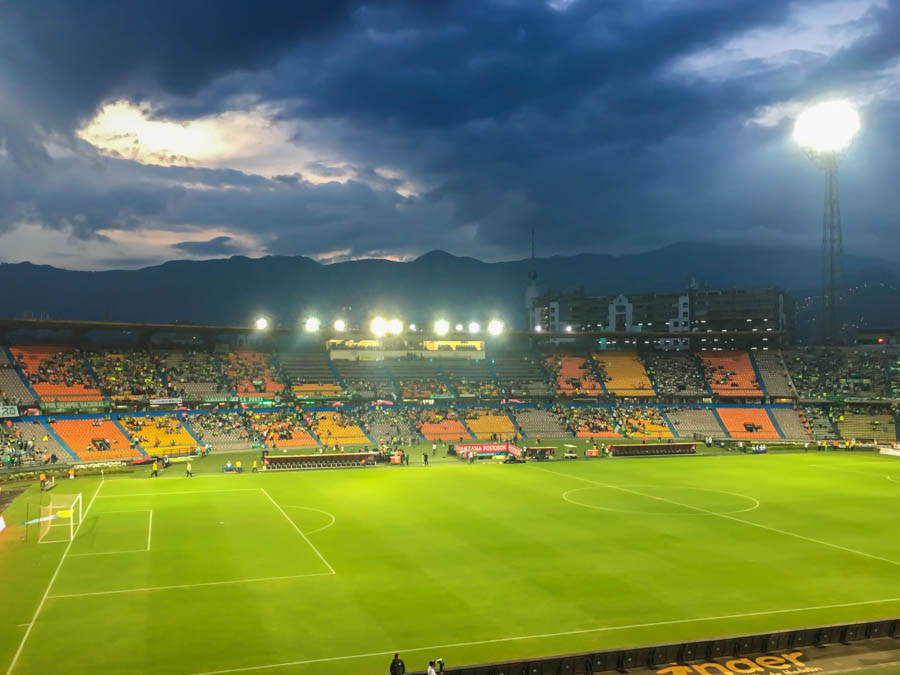 But, one day in particular stood out for us.
We were able to travel on the metrocable and the metro line, both of which are very important upgrades to the city of Medellín. You may think that riding on a cable car and a subway is not an experience, and certainly not a highlight, but in Medellín, it is! The people of the city are very proud of these modes of transport, and so they should be.
Prior to the metrocable, those who were living in the less developed barrios (comunas) had to spend around 2.5 hours commuting to work every day!
Because these residents live on such a steep incline, the metro line couldn't reach the neighbourhoods, nor could the buses. With the implementation of the metrocable in 2004, these people are now able to ride the metrocable for free from their homes on the hill, and connect with the metro line at the bottom.
This has been a huge economic improvement for these communities.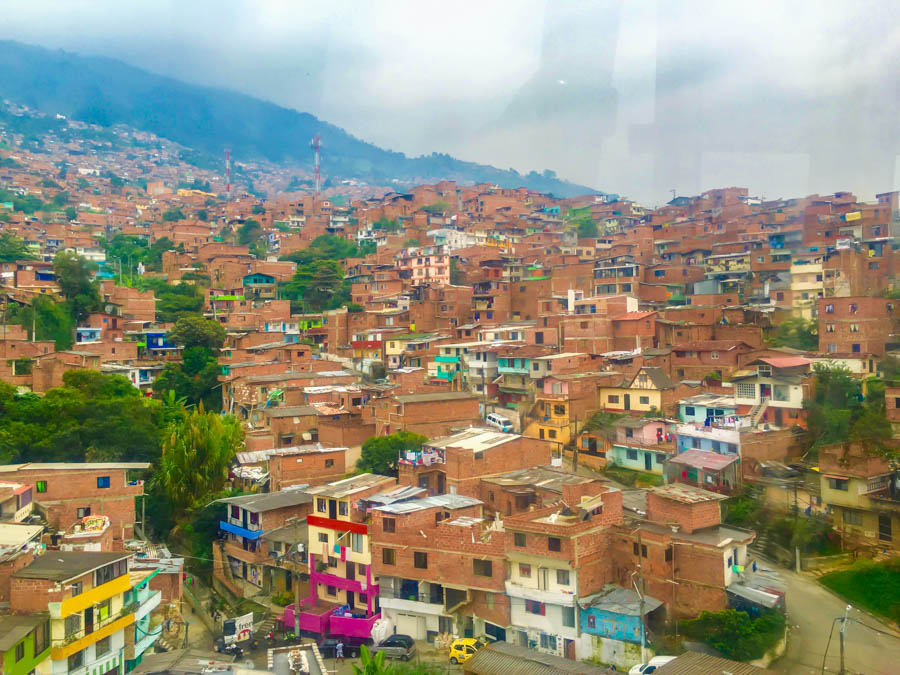 We decided to ride the metrocable past the main stop, and connect with another line that would take us further up the mountainside to Parque Arvi. We passed over interesting neighbourhoods filled with people going on about their day-to-day lives. Women swept their verandas, a band marched through the street, Colombian music blared from the bars, and laundry was laid to dry on the roofs of the homes.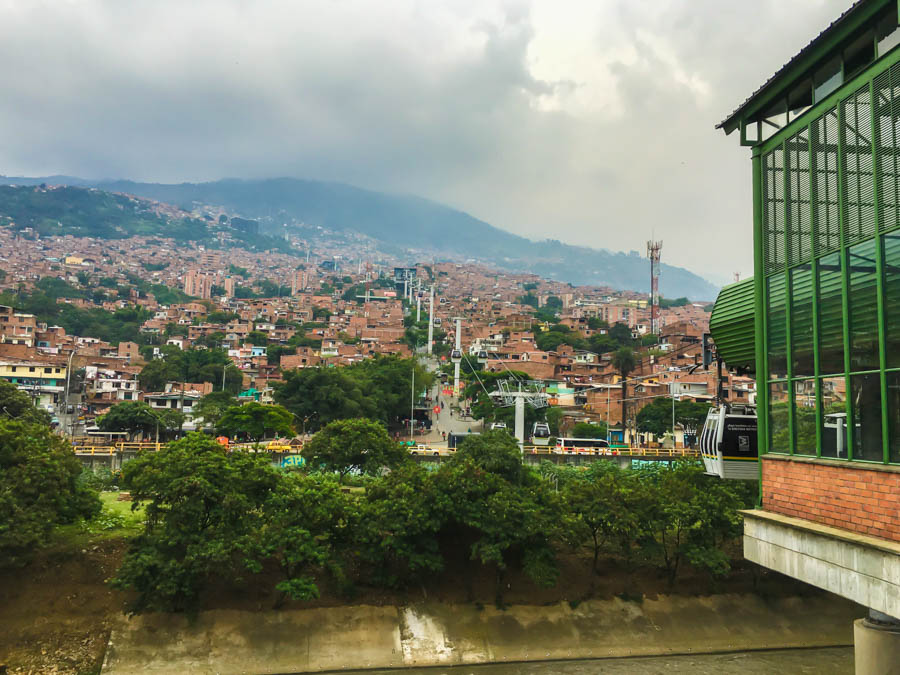 Arriving at our final stop, Parque Arvi, was a breath of fresh air, literally. After enduring the vehicle pollution of the city, arriving at the forest was just what we needed.
We weren't exactly sure what to expect from the park as our hostel just told us that there is a little market at the top. We hopped off of the metrocable, and yep, there was a market selling organic produce, but there was also a couple of restaurants, a little bar and best of all, some hiking trails!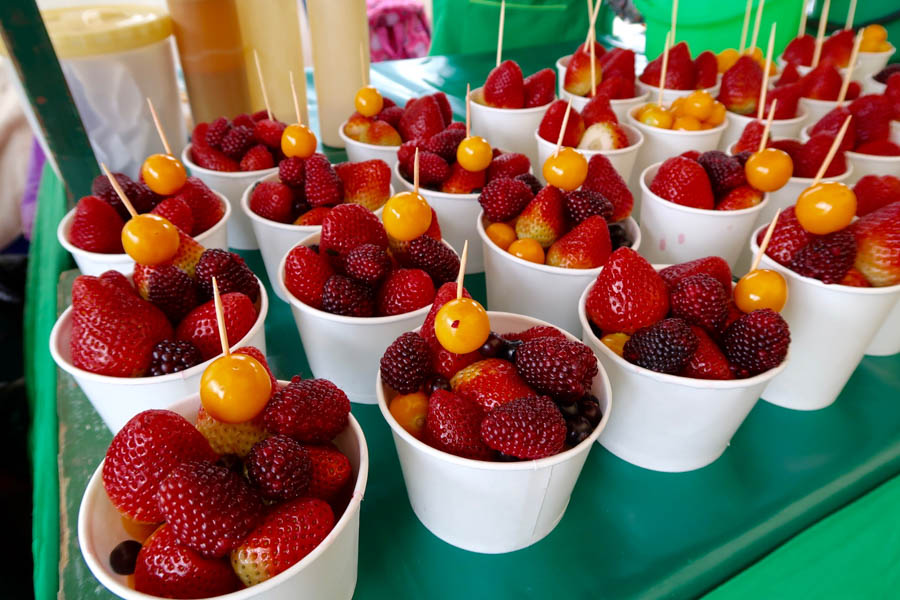 There were no signs or maps suggesting hiking, but we figured that since we were in a huge park surrounded by trees, there had to be some trails, right? So, we hiked up the cement road until we came to a sign that read "Flora Trail". It was about an hour-long journey and was filled with beautiful plants and trees.
We breathed in the fresh air and basked in the silence of the forest. We only came across one other person the entire time.
Once we reached the end of the hike, we arrived at a road and ended up finding a loop back to where we started. It was the perfect walk.
First Impressions & Overall Opinion
Medellín surprised, delighted, and annoyed us during our seven night stay. We found the history of the city very interesting and the Paisa people (those who are from the Antioquia region) to be very friendly and proud. Plus, we really enjoyed the amenities on offer for travellers.
The transport was efficient, the food was fantastic, the local people were warm and welcoming, and the value for money was very good. We felt that the investments made in the city to improve the lives of the locals, really epitomized how far Medellín has come since the days when drugs and gangs ruled the city. We felt safe during our entire stay, and we ventured away from El Poblado quite a bit.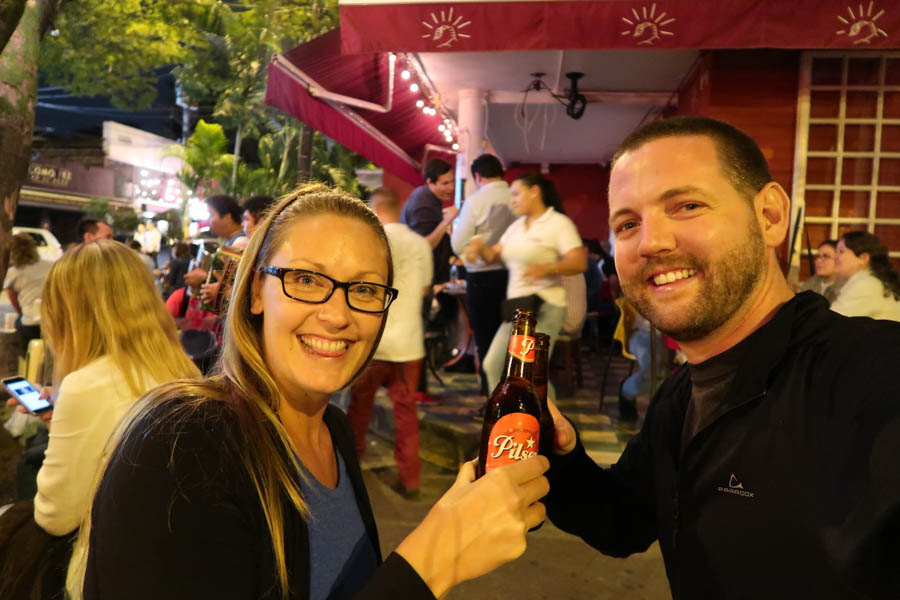 The only annoyances we felt were from the traffic, the air pollution and the fact that certain areas were considered dangerous. But, this is coming from two people who had just arrived in Medellín from a pristine, tiny, underpopulated country in the Caribbean 🙂
Our first week in Colombia was filled with positive memories and really fun times. We'll be writing more in detail about the things we saw and did in the city in the coming days. Stay tuned! If you've been to Medellín, please tell us your thoughts about the city in the comments below.
Travellers Notes:
Taxi from Airport to El Poblado is a flat fee of 65,000 COP ($20)
Metro rides were 2,150 COP ($0.60)
The "L-line" metrocable was 4,600 ($1.50)
We stayed at Maloka Hostel ($41 / night with breakfast) and loved the clean, comfortable and quiet rooms. Go for Verde or Dorado room. (No we aren't paid to say that and we paid full price for our rooms)
Taxi rides are generally very cheap around the city with many 15 – 20 minute rides costing less than $5 (aside from the airport, we never paid more than $7 for a taxi)
Tickets to the football match were 34,000 ($11) each in the Alta Oriental section
The Real City Tours FREE Walking Tour is very highly recommended (do it on your first day to get a feel for the city, people and history right away)
SIM card for calling and mobile data is only 5,000 COP ($1.60) and includes unlimited Facebook & WhatsApp
Bring a rain jacket and don't leave it in the hostel (especially in November). It can rain at any moment
You can drink the tap water in Medellin
Great local restaurants include Tres Tipicos, Cable a Tierra Vegetarian Restaurant (Parque Arvi), Restaurante Mongongo, Juan Valdez Cafe (great coffee & snacks), El Social Bar.
Disclaimer: No portion of our stay, food or activities in Medellín, or Colombia as a whole, were sponsored.
Check out our video from our 1 week spent in Medellín!
For more information, check out our Beginner's Guide to Backpacking Medellin and our Ultimate Guide to Travelling in Colombia!
Like this Post? Pin it!