Normally we do roundups for countries, not cities. For example, we spent 30 days in Mongolia and had so many adventures that it was well deserving of its own wrap up. So why are we doing a city roundup?
Well, in the case of Valladolid, we had such a jam-packed 2 weeks there that we figured we should write about all of our cultural, gastronomic and nature-filled experiences in one place. There are endless things to do in Valladolid and the fact that we stayed for two weeks proves how much this town has to offer travellers! If you are going to visit one place in the Yucatan, make it Valladolid, this is definitely one of the best places to visit in Mexico!
We were lucky enough to come here during the Candelaria Festival, which took place at a massive fair ground with events planned every day. Everything from the typical carnival rides to bull fights to singing and dancing. We didn't go to all of the events, but we did see a boxing match at an outdoor stadium!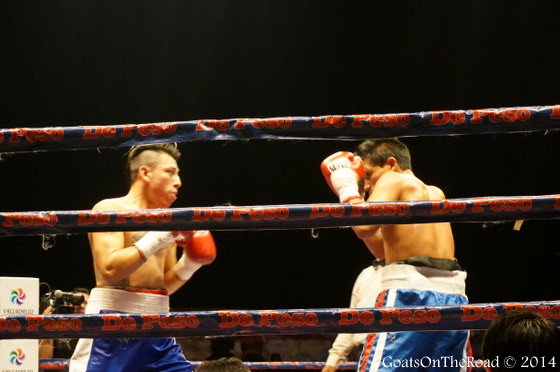 We experienced traditional Maya theatre and dance at the wonderful outdoor performance of Momentos Sacrados Mayas, a must see.
We learned how to make scrumptious Tamales the traditional Maya way, in the ground! The hot tamales were fun to make and even more fun to devour. Eating is one of the top things to do in Mexico as a whole, sample all of the many amazing regional dishes during your stay.
Casa Los Vernados is a must-see mansion. This place houses 3000 pieces of Mexican folk art, which is the biggest collection outside of a museum. Daily tours commence at 10:00am, with a suggested donation of $5.
We cycled to the nearby Oxman Cenote and Maya village of Ditznup. We spent the day swinging from a rope into the crystal clear waters and enjoying lunch with a welcoming local family.
We visited the Church of Nuestra Señora de la Candelaria, the San Servacio o Gervasio Cathedral and the San Bernandino de Siena Convent.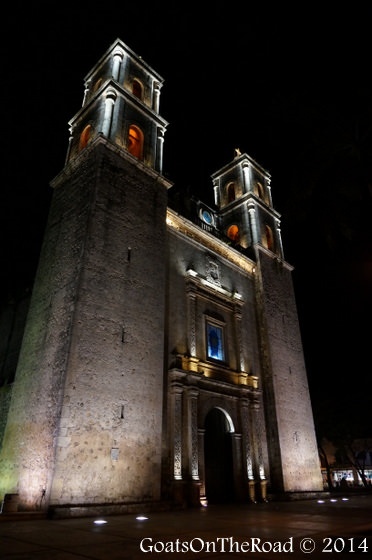 We wandered around the local market sampling various foods and learning about goods that the Maya people have been selling for years.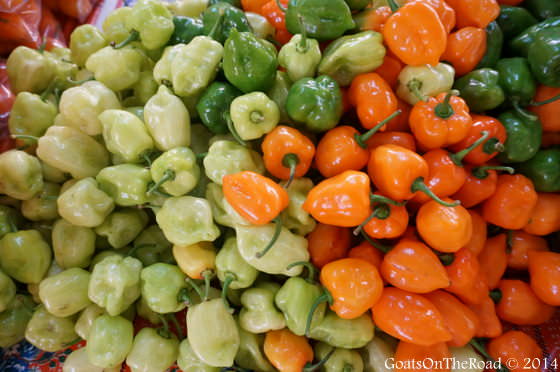 We learned how important cocao is to the Maya people, and we sampled lots of organic, flavoured cocao which was not only interesting and healthy, but very delicious!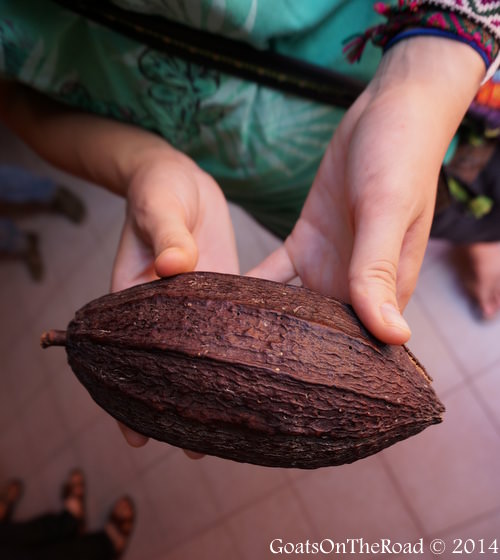 We did shot after shot of tequila at the Mayapan Distillery, which is only a 10 minute drive outside of Valladolid. We also sampled the local Maya liquor called Xtabentun, which is sweet with strong honey and anise notes. Food and tequila tours are one of the best things to do in Puerto Vallarta as well.
We visited the Zaci Cenote which is actually in the middle of town. The water was clear and refreshing and the place was filled with local people enjoying a dip in the fresh water. Cenotes are found all over the Yucatan. Cooling off in one of them is a highlight and one of the best things to do in Playa del Carmen and Tulum as well.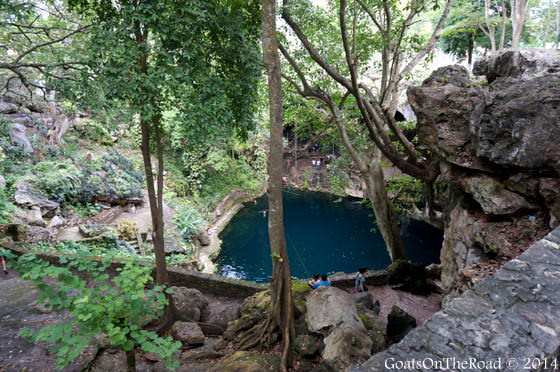 We celebrated Valentine's Day with a fantastic Italian meal at Cafe Italia. We shared an appetizer of brie cheese with prosciutto and olives stuffed with garlic and chili. For dinner, Nick chose fettucine alfredo and I went with the penne with rose sauce. For dessert, we had the best tiramasu we've ever had. It was perfectly creamy, moist and oh so amazing. Of course, we also polished off a bottle of red wine.
Rio Lagartos is a stunning Nature Reserve only 104 kms away. We hopped on a boat and cruised through the thick mangroves spotting Flamingos, Crocodiles, Puffer Fish and about 10 other species of birds.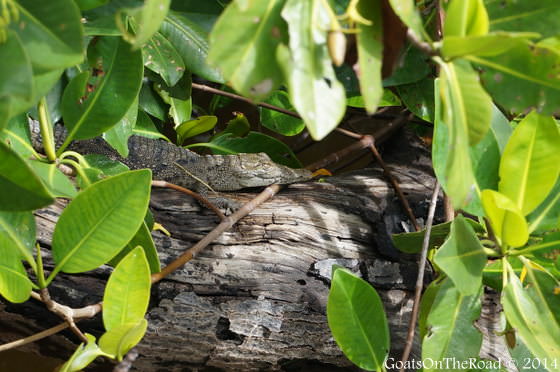 Visiting our first ancient Maya Site of Ek Balam was a huge highlight. There are many more sites in the area, but we're saving them for later. There are so many amazing, ancient sites to see in Mexico. Don't miss a visit to Teotihuacan, one of the top things to do in Mexico City.
It worked out that fellow travel bloggers, Dan & Casey from A Cruising Couple, would be stopping in Valladolid for a couple of days and we were able to finally meet them in person! Virtual friends became real friends. The 4 of us did what we all enjoy most: talking about websites & travel, eating amazing Mexican food and drinking margaritas and beers. I think we'll all need to be rolled out of this country when we leave!
Valladolid has so much to offer in the form of culture, cuisine, nature and archeological sites. There are many things to do right in the city, and just as many things that are just a short drive away. Even just wandering around the small lanes, visiting tortillerias and buying fruit from the side-of-the-road vendors makes for a great day.
We highly recommend making this pastel coloured town your base for doing some exploring around the Yucatan, you won't be disappointed.
What do you think? Could you spend two weeks in this city?! Share with us below.