Welcome to our guide to Turkey travel. Turkey is a place as diversified as its people. Get lost in the metropolitan buzz of one of the greatest cities on Earth, Istanbul, or find yourself in the eastern Anatolia Region in cities with far fewer vehicles, but ironically have names like Van and Cars.
Hike the famous Lycian Way or soar high above the fairy chimneys of the otherworldly Cappadocia. Turkey is easy to travel, welcoming and delightfully off track.
It seems the further east you go in the country, the further you get from normal tourism and the more the locals become fascinated by your presence. Turkey is a place that has all of the travel amenities you could ask for, but at the same time gives you the feeling that you've discovered the place all to yourself.
Step off the beaten track. Find the less-visited part of Turkey. You won't be disappointed.
On this Turkey Travel Guide page we've included all of the most useful information on our blog about travelling to Turkey as well as reasons you should go and the best time to visit.
Latest Turkey Blog Posts
Below you'll find all of our most recent posts about traveling to Turkey. After spending nearly a month and a half total in the country, we have some great travel stories, as well as some useful advice so be sure to read the below posts and continue scrolling on the page for more Turkey travel info.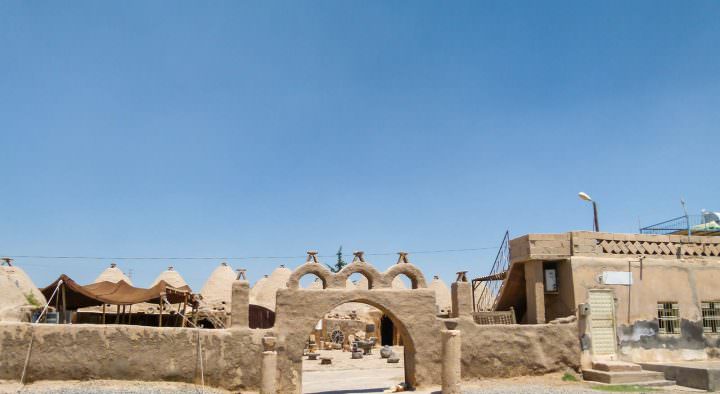 Turkey ranks at the top as one of our favourite countries to backpack through. It's one of the cheapest countries ...
Turkey is perhaps one of the great under-rated travel destinations of our time. Sure the west is a popular tourist ...
Plan Your Trip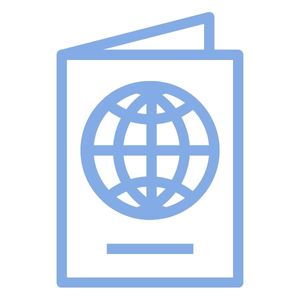 Visa Requirements
What you need to enter the country and travel for the duration of your intended trip.
Places To Visit in Turkey
Turkey is a destination that offers something for everyone, and its cities are no exception. From the bustling metropolis of Istanbul to the more relaxed coastal towns of Bodrum and Fethiye, there is something for all types of travelers in Turkey.
Istanbul: Easily one of our favorite cities in the world, Istanbul is the most popular destination in Turkey, thanks to its rich cultural history and vibrant nightlife.
The city's ancient mosques such as the Blue Mosque, Hagia Sophia and Suleymaniye are among the most exquisite Islamic architecture around, while its streets are filled with markets selling everything from spices to jewelry.
Istanbul also has numerous restaurants offering traditional Turkish cuisine and lively bars where you can enjoy a cocktail or two. We've visited the city many times and always get excited to return.
Bodrum: Bodrum is a great choice for beach lovers. The town has some stunning beaches, as well as plenty of cafes, clubs, and bars to keep visitors entertained during their stay.
One of the largest attractions here is the castle built by King Mausolos in antiquity – it's one of the Seven Wonders of the Ancient World!
Other nearby attractions include St Peter's Castle, a 16th Century fortress that continues to guard the harbor entrance today.
Fethiye: If you're looking for a quieter spot on your trip then Fethiye may be just what you need. This picturesque coastal town has breathtaking views of gorgeous cliffs covered by lush green forests and crystal blue water which can be seen from almost any point in town.
There are plenty of secluded coves along this stretch of coastline which make ideal spots for swimming or sunbathing away from prying eyes.
As with Bodrum, there are also several historical sites to explore including the Tomb Of Amyntas – an ancient Greek tomb carved into a cliff face – plus Roman amphitheaters and tombs scattered throughout Fethiye's old town district.
I also recommend checking out nearby Kabak which is a little bit quieter and more laid back than Fethiye. We stayed in Kabak for a few nights and loved the relaxed vibe and the views of the Med from the clifftops.
Marmaris: Heading further down south we come across Marmaris – another attractive seaside destination that should not be missed out on your visit to Turkey.
This resort hotspot boasts numerous beaches with golden sands, as well as several lively bars where you can party until sunrise if that's your thing.
Marmaris Marina is also renowned as one of Europe's premier luxury sailing locations so why not charter yourself a yacht?
No matter where you choose to visit in Turkey, you will find yourself surrounded by endless beauty and culture waiting to be explored – making it an excellent holiday destination no matter what type of traveler you may be!
Things To Do in Turkey
Turkey is an incredible destination with a wide range of activities to suit all types of travelers. Whether you're looking for culture, adventure, or just a relaxing getaway, there are plenty of unique experiences to be had in Turkey.
Here are a few of the top things to do in Turkey:
Find History in Istanbul: As one of the most popular tourist destinations in the country, Istanbul offers something for everyone. A good place to start exploring this city is by visiting its historical sites such as the Topkapi Palace and the Hagia Sophia – both of which were once places of power for sultans and emperors centuries ago!
Hit Up Istanbul's Nightlife: I know, another thing in Turkey you can't miss happens to be in our favorite city, but if you're in Istanbul, it'd be a shame to miss the nightlife.
With many rooftop bars and clubs offering breathtaking views of the city skyline, visitors can enjoy a variety of music and drinks while taking in the beauty that this stunning city has to offer.
Fly in a Hot Air Balloon Over Cappadocia (Kapadokya): Those interested in something a bit more off the beaten path will love Cappadocia – an amazing region known for its lunar landscapes and rock formations created by volcanic eruptions thousands of years ago.
Hot air balloon rides provide an unforgettable experience here (weather permitting), allowing visitors to take in panoramic views from above as they drift over fields full of colorful wildflowers, vineyards, and ancient caves carved out into rock faces.
Dariece and I missed out on this experience in Cappadocia due to budget constraints when we visited many years ago, but we're definitely going to go back and fly in a balloon over Cappadocia one day.
Explore The Roman Ruins of Ephesus: Ephesus is another must-visit destination in Turkey – it's home to some of the world's best-preserved Roman ruins including the Library Of Celsius which dates back to around 135 AD.
This site offers much more than just ruins as it also has several reconstructed houses showing off what life was like during ancient times plus numerous artifacts unearthed from excavations throughout the years.
Gaze at The Terraces of Pamukkale: For those who prefer natural attractions over manmade structures then Pamukkale should be at the top of your list – it's often referred to as "The Cotton Castle" due to its bright white limestone terraces formed over time by calcium-rich springs flowing down from nearby mountainsides into pools below. It's an incredibly beautiful sight that should not be missed!
Visit Famous Troy: If you're feeling adventurous then why not visit Troy – one of history's most famous cities? Located on Turkey's western coast near Canakkale, Troy was made famous by Homer who wrote about it in The Iliad although archaeological evidence suggests that its existence dates back even further than that!
During your visit here you can explore Trojan Horse replicas built according to archaeological findings as well as wander through its winding streets lined with old shops still operating today.
Hike The Lycian Way: Last but certainly not least is one for hikers – The Lycian Way spans 500 kilometers along Turkey's Mediterranean coastline between Antalya and Fethiye; it's known as one of Europe's longest coastal walks showcasing breathtaking views along the way while passing through several historical sites such as Tlos – believed by some scholars to have been home to Hercules during his Twelve Labors.
This is our number 1 bucket list hike currently. We hiked along parts of the Lycian Way around Kabak, but only for a few hours. One day soon we will return for a multi-day hike on this iconic trail.
Cost of Travel in Turkey
The cost of travel in Turkey is generally very affordable for those on a budget. Accommodation typically ranges from around $15 USD per night for basic hostels and guesthouses to over $100 USD per night for higher-end hotels.
Transportation options are plentiful with local buses, taxis, ferries and planes all available depending on your destination. Food costs vary depending on where you go but expect to pay an average of $5-10 USD per meal.
Tours can be an expensive part of a trip to Turkey, but there are several ways to save money when booking tours, such as going through local companies instead of large tour operators. Entrance fees for attractions such as the Grand Bazaar in Istanbul and the ruins of Ephesus will range anywhere from $5-$30 USD depending on what you're visiting.
For those who plan on doing more sightseeing while in Turkey, there are various options available that provide discounts such as the Istanbul Museum Pass which allows access to multiple museums and archaeological sites throughout the city at a discounted rate. Additionally, there are several companies that offer multi-day package tours that include transportation, lodging and entrance fees all at a reduced rate compared to booking each individually.
For those planning longer trips or who simply want some extra luxury during their stay in Turkey, splurging on certain items is an option as well.
Touring private galleries or attending cultural events may require some additional spending but these experiences can be incredibly enriching for any traveler looking for something special in their journey through this incredible country.
Below I've broken up some example daily budgets for different travel styles so you can get an idea of what you might spend in Turkey.
Budget ($25-$50/day): Budget travelers to Turkey can expect to spend as low as $25 USD per day, but should expect closer to $50 for a comfortable and enjoyable stay.
The first time we visited Turkey, we tried to keep as tight of a budget as possible, and we still ended up at the higher end of this budget, but some people claim to be able to do it on less. If you couch surf or stay in dorms, this may be possible.
Accommodation will typically cost around $15 USD per night for a basic hostel or guesthouse. Transportation such as buses and ferries will also be relatively inexpensive, usually costing no more than a few dollars per ride.
Eating out should also be fairly economical with typical meals costing an average of $5-10 USD per person, depending on where you are.
Sightseeing can also be done at a minimal cost too; entrance fees to popular attractions such as the Grand Bazaar in Istanbul or the ruins of Ephesus will range from $5-$30 USD.
Those looking to make the most of their trip can opt for multi-day packages which often include transportation, lodging, and entrance fees at reduced rates compared to booking each individually.
Midrange ($50-$140/day): Those traveling on a mid-range budget may wish to allocate around $50-$140 USD per day. The last couple of times we visited Turkey we traveled on this budget and found it quite comfortable.
This would provide enough money for comfortable accommodation of around $20-$30 USD per night and allow visitors to sample some of Turkey's midrange culinary delights at sit-down restaurants with meals ranging from about $15 – 25 USD each.
Traveling between destinations should also be affordable, with tickets for public buses and ferries usually costing no more than a few dollars each way. Sightseeing fees vary but should generally remain in this budget range unless additional activities such as private gallery tours are booked.
Top-End ($150-$300+/day): Top-end travelers may have budgets upwards of $300+ USD per day during their visit to Turkey. Accommodation prices are likely to remain affordable and range anywhere from around $70-$200+ USD per night depending on location, while transportation costs should also remain fairly consistent across all price ranges.
Eating out is likely to become somewhat more expensive however with restaurants offering dishes featuring premium ingredients costing upwards of around $25 – 35 USD each at times.
Top-end travelers may also wish to indulge in some luxury experiences such as private art gallery tours or tickets to cultural performances which could require additional spending beyond their daily budget; these experiences can add depth and richness for those looking for something special during their stay in this incredible country.
Food in Turkey
Turkish cuisine is a rich and diverse blend of flavors and ingredients, derived from its unique history and geography. This is easily one of our favorite cuisines we've come across in all of our travels.
It has been influenced by Central Asian, Middle Eastern, Mediterranean, and Balkan cuisines.
The most common ingredients used in Turkish cooking are fresh vegetables, fruits, fish, sheep's milk yogurt (called "ayran"), olive oil, and spices; garlic, parsley, and mint are often used to season dishes.
The use of tomatoes, eggplants, and bell peppers also adds to the variety of dishes available.
Meats such as pork and beef are also quite popular. Lamb is rarely cooked outside the home due to religious restrictions imposed on it by the Islamic faith followed by most Turks.
Traditional Turkish meals tend to be composed of several small dishes served at once rather than just one main course like in Western cuisine.
Common dishes include kofte (meatballs), lahmacun (a type of pizza), borek (pastry filled with cheese or meat), and dolma (stuffed cabbage rolls). Pilafs are also very popular as well as soups such as tarhana soup made from dried yogurt mixed with vegetables or grains.
Sweets such as Baklava (filo pastry filled with nuts) and halva (a sesame-based sweet) can also be found throughout Turkey.
Tea is the most widely consumed beverage in Turkey; it has become an important part of Turkish culture over time and is usually offered to guests when they enter a home or arrive at a business meeting. Coffee is also widely drunk in Turkey but not quite as much as tea.
Turkish food has been shaped by its historical influences throughout centuries; some classic Ottoman recipes still remain popular today despite modern additions to regional cuisines across the country.
Each region has its own specialties which reflect both local tastes as well as influences stemming from different immigrant populations who left their mark on Turkish cuisine over time.
Below I've listed 5 must-try dishes for foodies traveling to Turkey:
1. Kofte: Probably my favorite Turkish snack, Kofte is one of the most traditional and popular dishes in Turkish cuisine.
It is made of ground beef, lamb, or other meats mixed with spices and herbs such as paprika, cumin, oregano, thyme, savory, and parsley.
This mixture is then formed into small balls or patties that are grilled or fried and served with rice or mashed potatoes on the side. Kofte can also be served as a sandwich with salad and pickles.
2. Lahmacun: Also known as Turkish pizza, lahmacun is a thin dough topping with minced meat mixed with spices and vegetables such as tomatoes, onions, peppers, garlic, and herbs like parsley.
After baking in a stone oven it is served rolled up like a wrap with fresh lemon juice squeezed over it for an added flavor kick.
You can usually pick up a Lahmacun or the similar "pide" for under $2, making it the perfect quick lunch for budget travelers.
3. Borek: Another classic dish in Turkish cuisine is borek which consists of a thin pastry filled with cheese or minced meat (often called 'Turkish burek') that can also have green peppers and onions inside.
It is available in many forms including rolls (cig boregi), triangles (gozleme), flatbreads squares (tepsi boregi) or even cups (borek kasesi).
Borek can be eaten as an appetizer or snack but it also makes for a delicious full meal when served with yogurt or soup on the side.
4. Tarhana Soup: Tarhana soup is made from dried yogurt mixed with vegetables or grains to form a thick paste which is then used to make a flavorful broth that can be enjoyed hot or cold depending on taste preferences.
This soup has origins in Central Asia but has become one of the most popular dishes in Turkey due to its simple yet flavorful ingredients that can easily be found in most markets across the country today.
5. Baklava: Last but not least we have Baklava – a sweet pastry made from layers of filo pastry filled with nuts such as pistachios, walnuts, and almonds along with sugar syrup or honey poured over them after baking until golden brown perfection.
Baklava has been around since ancient times and remains one of Turkey's favorite desserts today – perfect for any celebration.
Visiting each region provides a chance to sample these delicious specialties while gaining insight into the cultural heritage of this fascinating country.
Turkey Travel Tips
Turkey is a place with fantastic food, incredible cities, fascinating architecture, and rich history. Whether you're coming here on a backpacking trip or you're on part of an inclusive tour holiday, it's really not that hard to get around the country.
Turkey travel can be simple. As long as you know a bit about the culture, the people, and what it's like to travel there.
Below I've listed a few useful travel tips for Turkey. Generally, the country is easy to travel to, but after spending more than a month there, we think that these tips will help you make the most of your trip.
Know The Customs: When traveling to Turkey, it is important to be aware of the cultural norms and customs as they differ from those in the United States.
For example, it is customary for men and women to shake hands when meeting for the first time; however, hugs and kisses on the cheeks are also common among friends.
Chat With Locals: Turkish people are generally friendly and welcoming so don't be surprised if locals strike up a conversation with you while waiting in line or sitting on a bus. Just be sure not to discuss sensitive topics such as politics and religion unless you know your audience well.
Keep Cash: The currency in Turkey is the Lira (TRY). It's a good idea to have some Turkish Lira on hand before arriving in the country as not many places outside of major cities accept credit cards or foreign currency.
Don't Always Tip: Tipping is not mandatory but it is always appreciated by service workers so rounding up your bill or leaving a few extra Lira will make them happy campers – just remember that tips are not supposed to be counted as part of the bill total!
Don't Drink in Public: Turkey is a predominantly Muslim country, and alcohol isn't common because it's seen as being against the religion's teachings.
There are some exceptions of course – like in Istanbul where there are bars and clubs that sell alcohol – but for the most part, it's not a big part of Turkish culture. You'll likely find that Turks drink more tea or coffee than anything else.
It's best to do as the locals do and avoid being drunk or drinking in public and never near a mosque or place of worship. Below you'll find all of the posts on our blog about traveling in Turkey.
Best Time To Visit Turkey
The Best Time To Visit: April-May & September-October
Spring (April-May) and Autumn (Sept-Oct) is generally the best time to visit Turkey when the skies are usually clear and the temperature hovers around 25 degrees Celsius.
There can be snow in eastern Turkey before May and after October, while the heat in the west can be very oppressive in July and August when the mercury can sore to 45 degrees Celsius.
When we visited Turkey the first time, it was during the summer months and it was almost unbearable, particularly on the long bus journeys which for some reason always seemed to have problems with the A/C. If you're coming during this time, I recommend looking for accommodation with working AC and trying to choose a bus company with good ratings.
There isn't really a winter tourist season in Turkey as many of the coastlines along the Mediterranean, Aegean, and Black sea are completely shut down in the winter months.
The high season in Turkey is from July to mid-September when the coasts are at their fullest and prices are at their highest. If you head east you will be less affected by the influx in tourist numbers.
Spring: April to June is generally considered the best time to visit, with temperatures ranging from 7°C (45°F) to 22°C (72°F). These months also feature pleasant days of sunshine and fewer tourists compared to the peak season in the summer.
Summer: In the summer season (July-September), temperatures reach up to 35°C (95°F) and higher, making it quite hot for some areas of the country. Although it's still possible to enjoy activities outdoors like sightseeing or beach visits during this period, be sure to bring plenty of sunscreen.
The upside is that many festivals take place in July and August so if you're looking for a festive atmosphere then this might be a great time for you.
Fall: The autumn months are another great time to visit Turkey as this is when temperatures start cooling down again and crowds have usually died down.
October-November sees average highs ranging from 18°C (64°F) – 26°C (79°F), making it perfect for hikes in the countryside or exploring historical sights without getting too hot.
Winter: Finally, winter months from December-February see dropping temperatures all over the country with lows reaching 0 °C (32 °F).
Although snowfall can occur in some parts of Turkey during this time, these months are not ideal for sightseeing unless you're planning on skiing or snowboarding in one of its resorts.
Overall, there's no bad time to visit Turkey since each season presents its own unique beauty and charm. Whether it's blooming meadows in springtime or snowcapped mountains at Christmas –you'll find something special wherever your journey takes you.
Getting Around Turkey
Getting around Turkey is relatively easy and convenient, with multiple options that allow travelers to explore the country at their own pace.
By Plane: Taking a flight is the quickest way to get around Turkey, allowing you to reach any part of the country quickly and without hassle.
Turkish Airlines is the main carrier in the country, offering direct flights from Istanbul and Ankara to many major cities like Izmir, Antalya, and Bodrum. It also offers convenient international connections throughout Europe and Asia.
By Train: Traveling by train can be an enjoyable experience as it allows you to take in some of Turkey's stunning landscapes while getting from point A to point B.
The best rail routes are between Istanbul-Ankara and between Eceabat-Izmir but there are a variety of other routes available as well. Tickets can be purchased online or at stations throughout Turkey.
By Bus: There are numerous bus companies that provide extensive coverage throughout Turkey, making it easy for travelers on a budget to get around cheaply and conveniently.
Bus tickets can be bought online or at stations with advance fares often being cheaper than regular ones so it pays off to plan ahead if possible.
We typically travel by bus when we visit Turkey and their buses are comfortable and easy to book. Just be warned that long-distance bus rides can be exhausting, particularly in the summer when the A/C can barely keep up.
By Taxi: Taxis can be found almost everywhere in Turkey but it's important to remember that fares are not regulated so make sure you agree on a price before getting into one otherwise you may end up paying more than expected.
Private Driver: If you want more flexibility and privacy during your travels then hiring a private driver is always an option.
Drivers typically charge per hour or day depending on the type of car they have available – making this one of the most expensive ways of getting around in Turkey but also one of the most comfortable and dependable.
Rental Car: A rental car is the perfect way to see as much of Turkey as possible, giving you the freedom and flexibility to explore at your own pace.
The roads are in good condition and there are plenty of gas stations and rest stops along the way, making it easy to travel from one end of the country to the other.
Just be sure to drive carefully and obey all traffic laws – Turkish drivers can be quite aggressive.
Our Turkey Travel Blogs
We have traveled to Turkey on a couple of different occasions, spending over a month in the country in total. We have been to the west, central turkey, the far east, and the north, so we feel we have a pretty good understanding of the country as a whole.
Below you'll find all of our Turkey travel blog posts. These are our personal travel stories and experiences. Hopefully, by reading about our travels, you'll gain a better understanding of what your trip might be like in the country.
Turkey Entry Requirements
Unless you come from one of the 91 exempt countries, in order to visit Turkey, you must first obtain a visa through one of their diplomatic missions. If you come from any of the 28 countries eligible for an electronic visa, however, no further action is necessary on your part.
Visa Exempt Countries
People from the following countries and territories do not need a visa for tourism or business visits to Turkey that are shorter than 90 days within any 180-day period.
For some of these countries, passports are not necessary if travelers have an identity card.
Indefinite:
Northern Cyprus
90 days max per visit, 90 days within a 180-day period:
European Union (excluding Cyprus)
EFTA Citizens
Albania
Andorra
Argentina
Azerbaijan
Belize
Bolivia
Bosnia and Herzegovina
Brazil
Chile
Colombia
Ecuador
El Salvador
Georgia
Guatemala
Honduras
Hong Kong
Iran
Israel
Japan
Jordan
Kazakhstan
Kosovo
Kuwait
Kyrgyzstan
Lebanon
Malaysia
Moldova
Monaco
Montenegro
Morocco
New Zealand
Nicaragua
North Macedonia
Panama
Paraguay
Peru
Qatar
Saint Kitts and Nevis
San Marino
Serbia
Seychelles
Singapore
South Korea
Tajikistan
Trinidad and Tobago
Tunisia
Ukraine
United Kingdom
Uruguay
Uzbekistan
Vatican City
Venezuela
60 days per visit, 90 days within a 180-day period:
Russia
30 days per visit, 90 days within a 180-day period:
Belarus
Brunei
Costa Rica
Indonesia
Macao
More Posts About Turkey
Travel Resources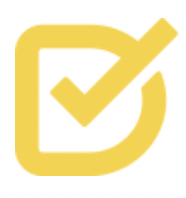 DiscoverCars
Discover Cars searches across all the main car rental sites and finds the best deal. Opt for full insurance coverage for more peace of mind and enjoy the freedom of a car.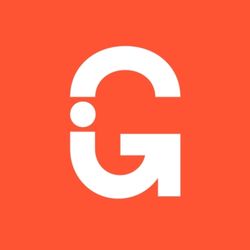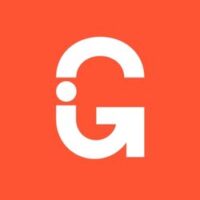 Get-Your-Guide
Our go-to website for booking tours around the world. Get-Your-Guide has a massive library of cool local experiences in almost every country.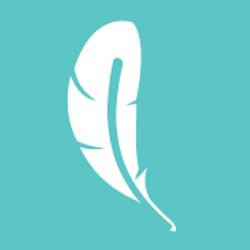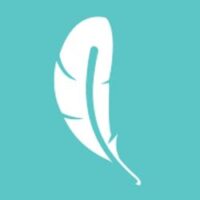 SafetyWing
The best travel insurance for full-time nomads by far. Get awesome rates, and excellent coverage, and sleep easy knowing you're insured against COVID.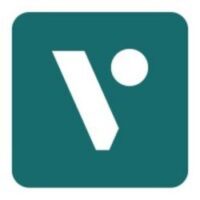 Viator
Another excellent tour booking engine that's better for available tours in the US. Viator also has great local experiences around the world.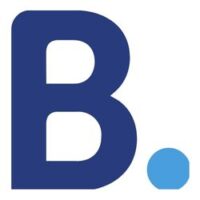 Booking.com
Our top choice for booking hotels and hostels, Booking.com is the easiest-to-use accommodation booking engine and often has the best prices on hotels.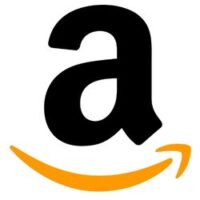 Amazon Gear
Anything from backpacks and luggage, to AirTags and guidebooks, you'll find everything you need for travel on the Amazon store.